"Oompa Loompa doopity doo, I've got a perfect puzzle for you…"
I'LL BE GOOD. I PROMISE. I CAN CHANGE.
…I mean…who said that?
Let's be really honest though, how many of you are still waiting for your golden ticket?
Willy Wonka's chocolate factory was the stuff of magic back in the day. Children across the globe were lining their shelves with Roald Dahl's 1964 iconic children's fantasy novel: Charlie and the Chocolate Factory.
That book taught us kids a lot and not just that Augustus Gloop's love of food gets more relatable with age.
If you didn't read the book, you most likely watched the movie.
Or should I say movies, after a remake of the original Willy Wonka and The Chocolate Factory (1971) came out in 2005 – starring none other than Hollywood Hunk Johnny Depp.
Charlie, Veruca, Augustus, Mike and Violet were the five lucky kids that got to enter the mysterious chocolate factory and meet the ever more mysterious Mr Wonka.
So after 46 years, what are the cast up to these days?
"Come with me and you'll be in a world of pure imagination…"
Charlie Bucket – Peter Ostrum
You remember Charlie – the poor kid living in the depressing run-down house with his all his extended family?
Forget the chocolate factory, the true miracle is how well they all get on under one roof!
[prebid_top]
GOLD always believe in your soul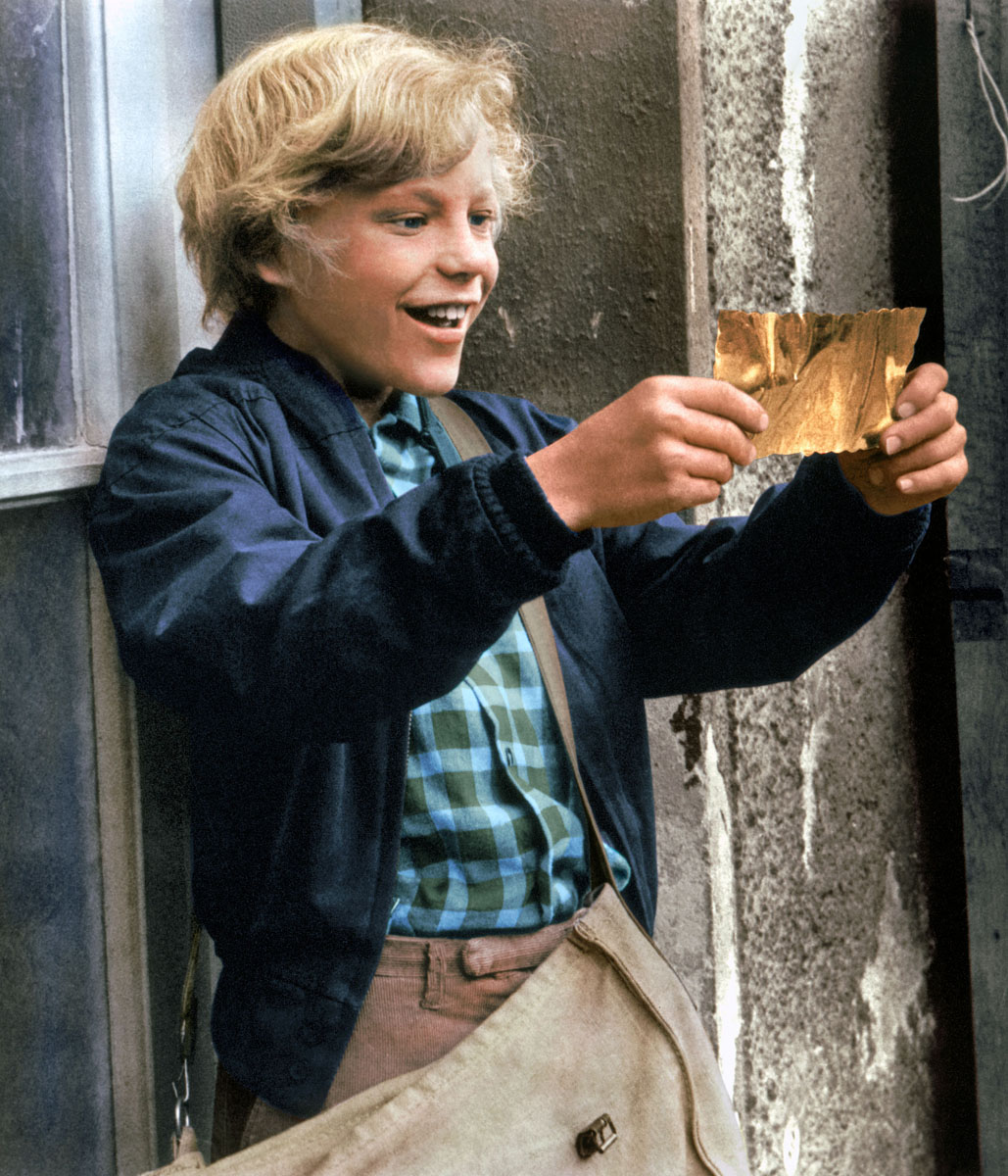 Charlie is the main protagonist and ends up being the luckiest kid in the world when he manages to find the last golden ticket – the key to this chocolate factory that everyone's been banging on about…
The goody two shoes is a parents' dream. He's nice and respectful and doesn't even mind that his best friend is his grandad!
Nice hat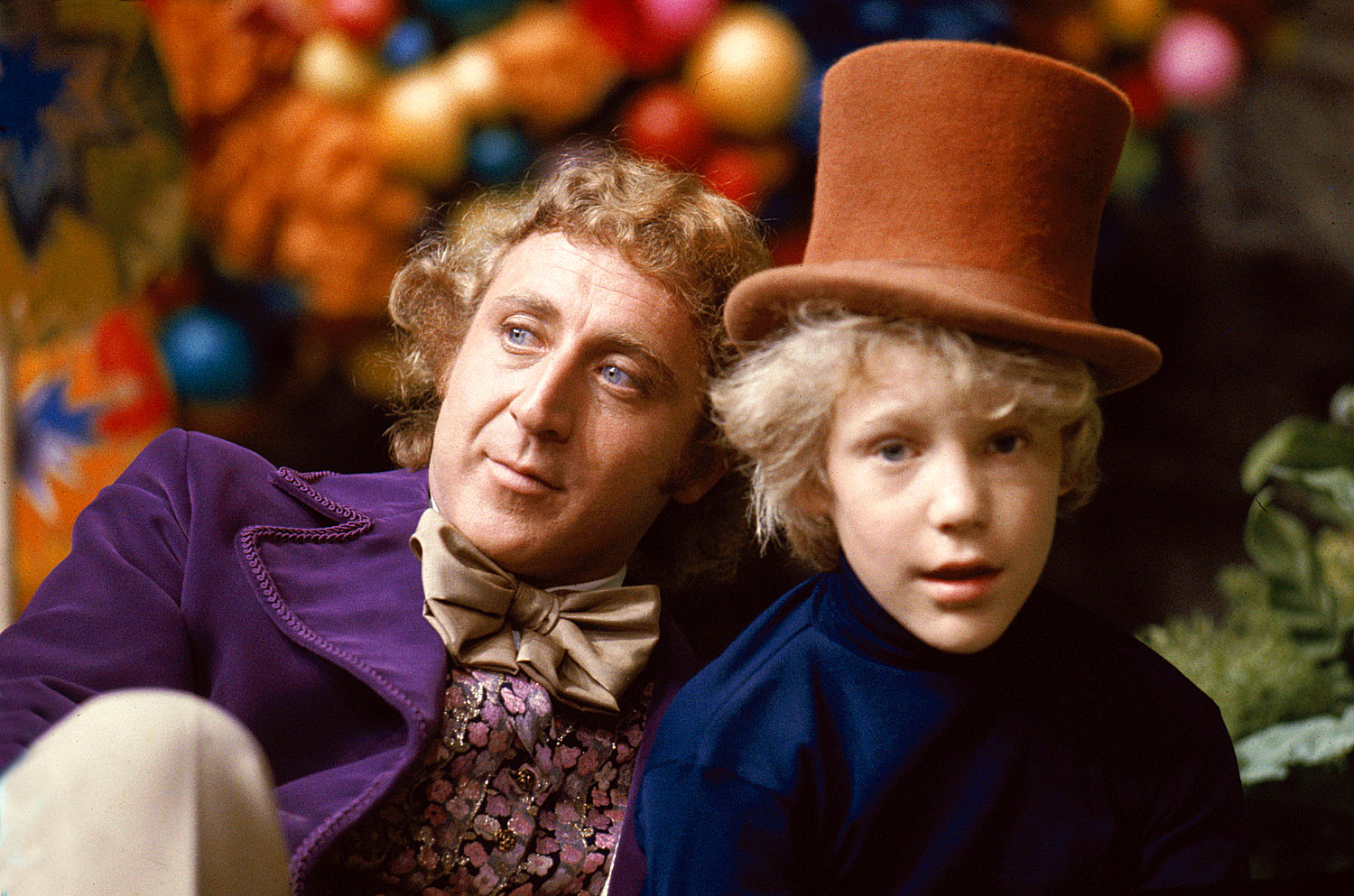 But what ever happened to the little blond haired, blue eyed angel child? After his success in Willy Wonka and The Chocolate Factory, we never saw him again.
[prebid_middle]
The child star – Peter Ostrum – who was born on 1st November 1957 in Texas, Dallas made his first and only film appearance as Charlie.
I moustache you a few things Peter…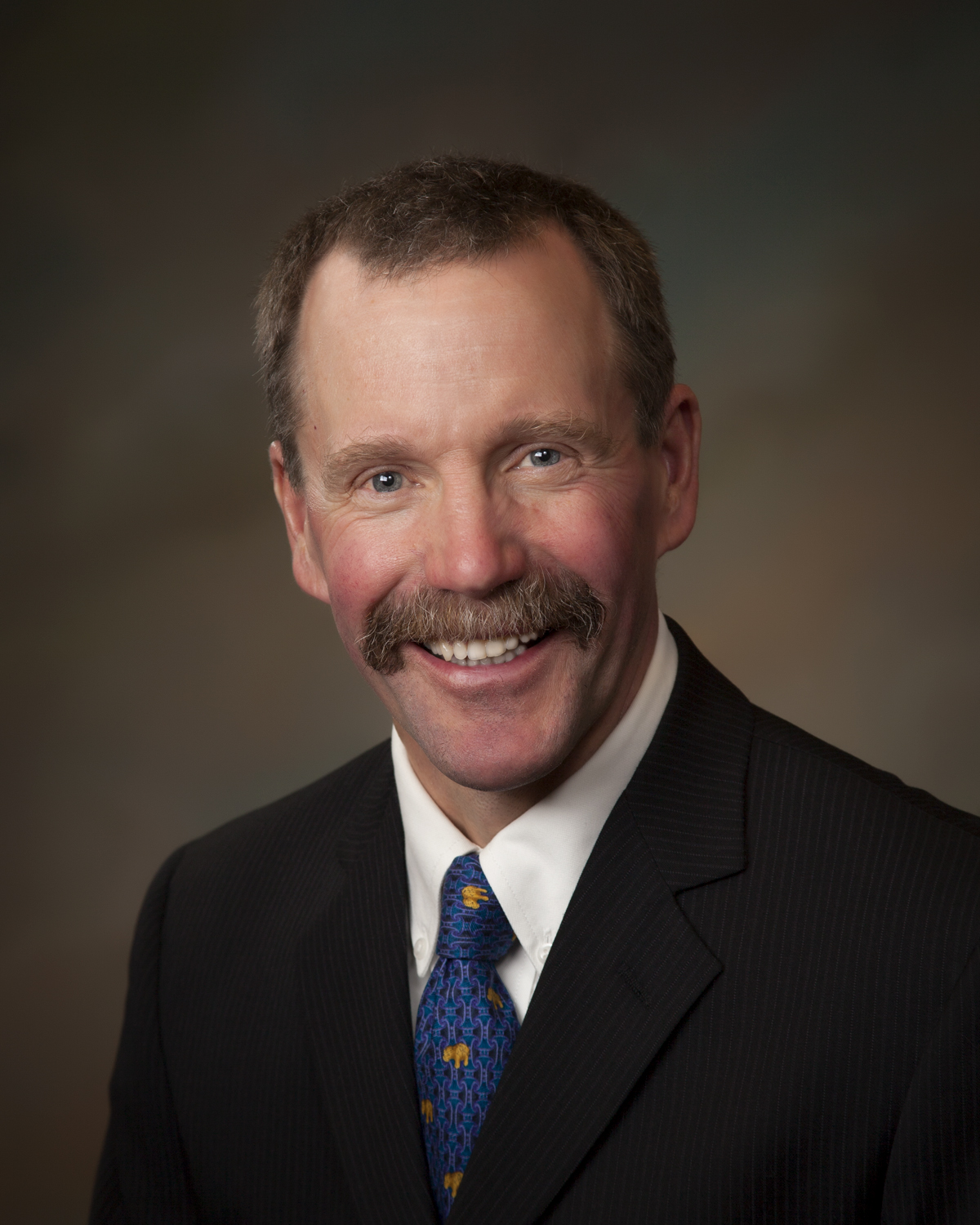 He decided that he didn't want to pursue acting as a career and even turned down a three picture film contract.
[prebid_bottom]
He became a vet…
In 1984, he went and got himself a doctorate from Cornell University College of Veterinary Medicine.
He loves animals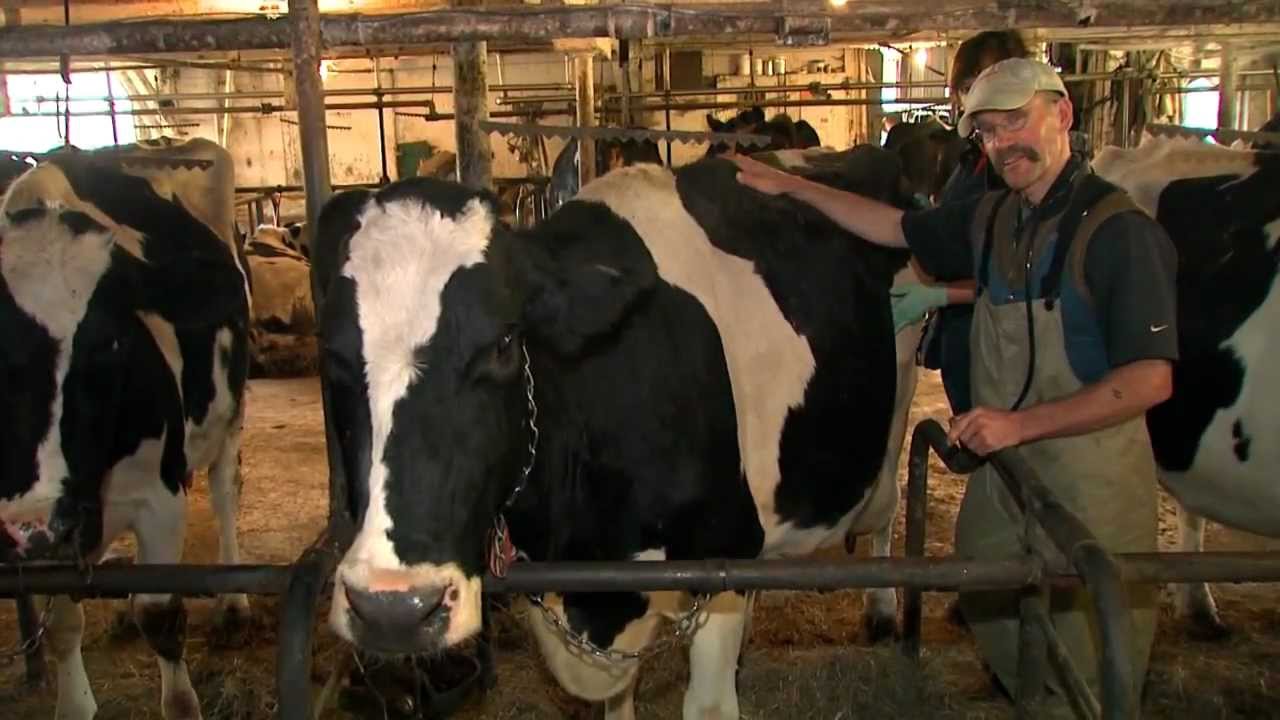 He currently works as a vet to large farm animals in the rural state of New York.
[prebid_top]
He also visits schools to talk about his experiences and his career as a veterinarian.
Sorry I don't have any everlasting gobstoppers on me today…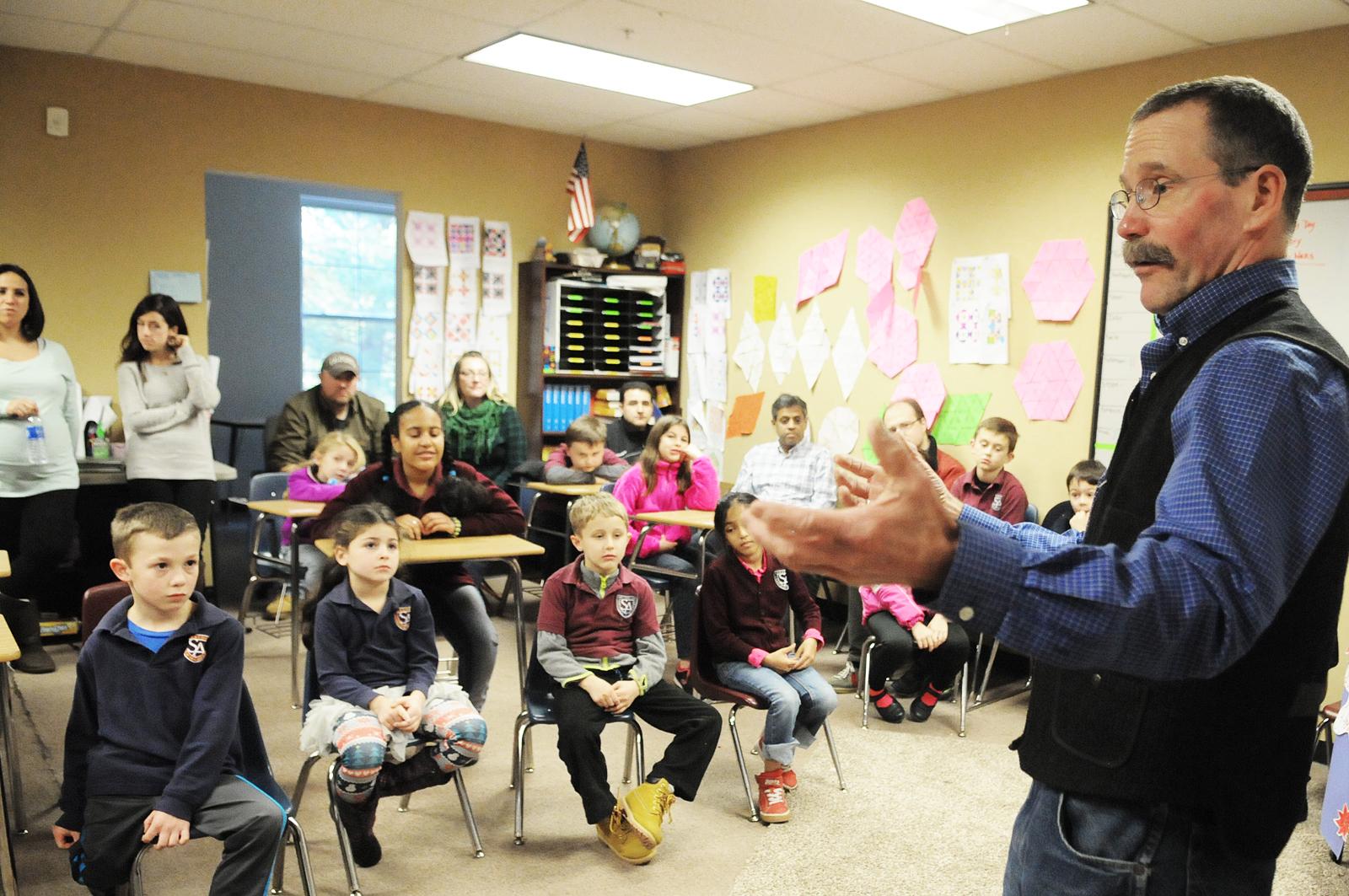 Image Source
He looks back on his acting fondly but feels like he made the right decision to quit.
[prebid_middle]
He said:
"The entire experience was better than enjoyable. It was really interesting. But I had a chance to see what everyone's job entailed and I knew I didn't want to do any of those things for a living."
No regrets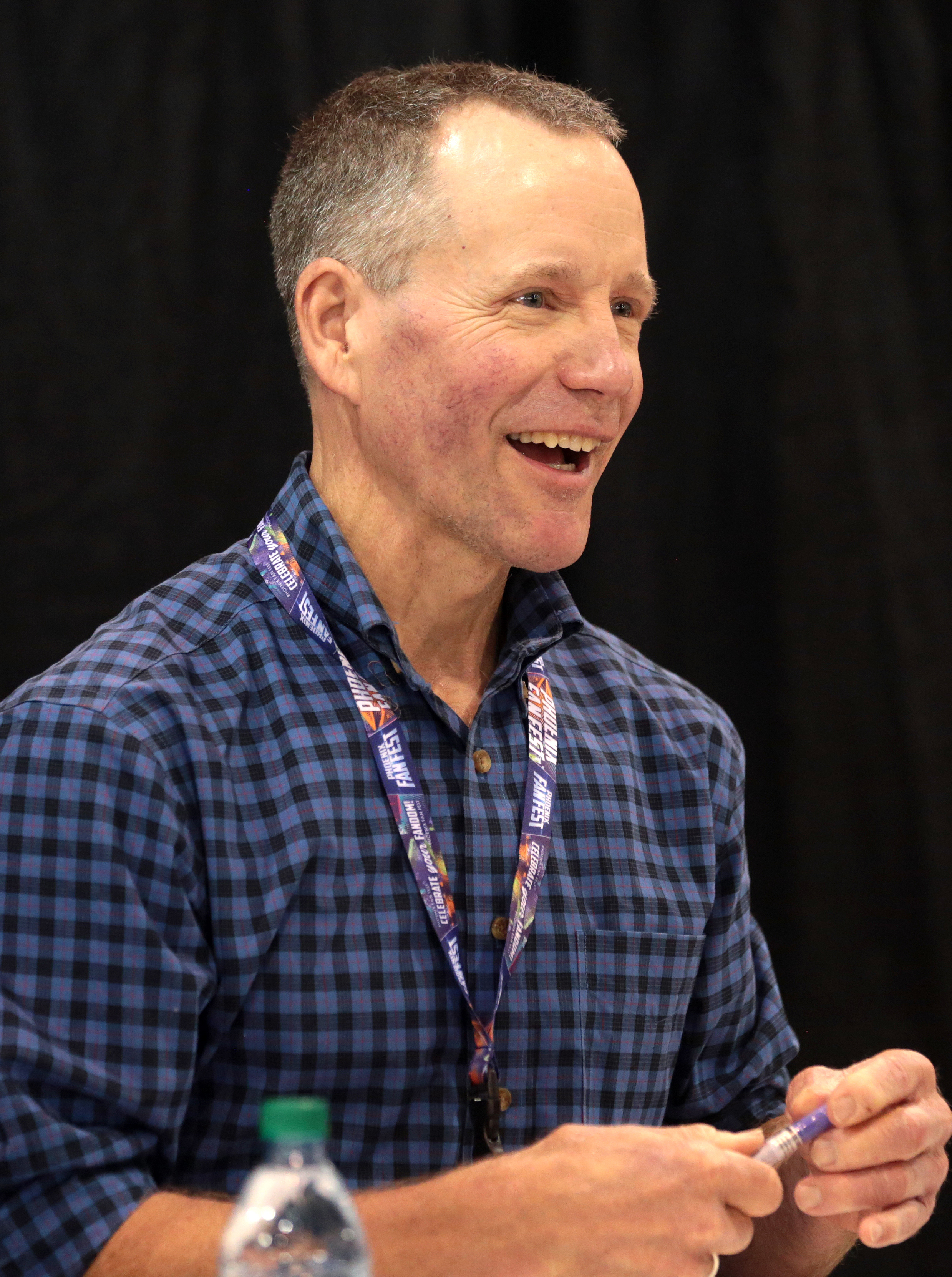 Image Source
He was eager to have a normal life:
"When it was over, I was anxious to become just another kid again."
[prebid_bottom]
Fun fact
Did you know in the scene where Gene Wilder (who plays 'Willy Wonka') is shouting at Charlie, the reactions are genuine?
The joke's on you, Pete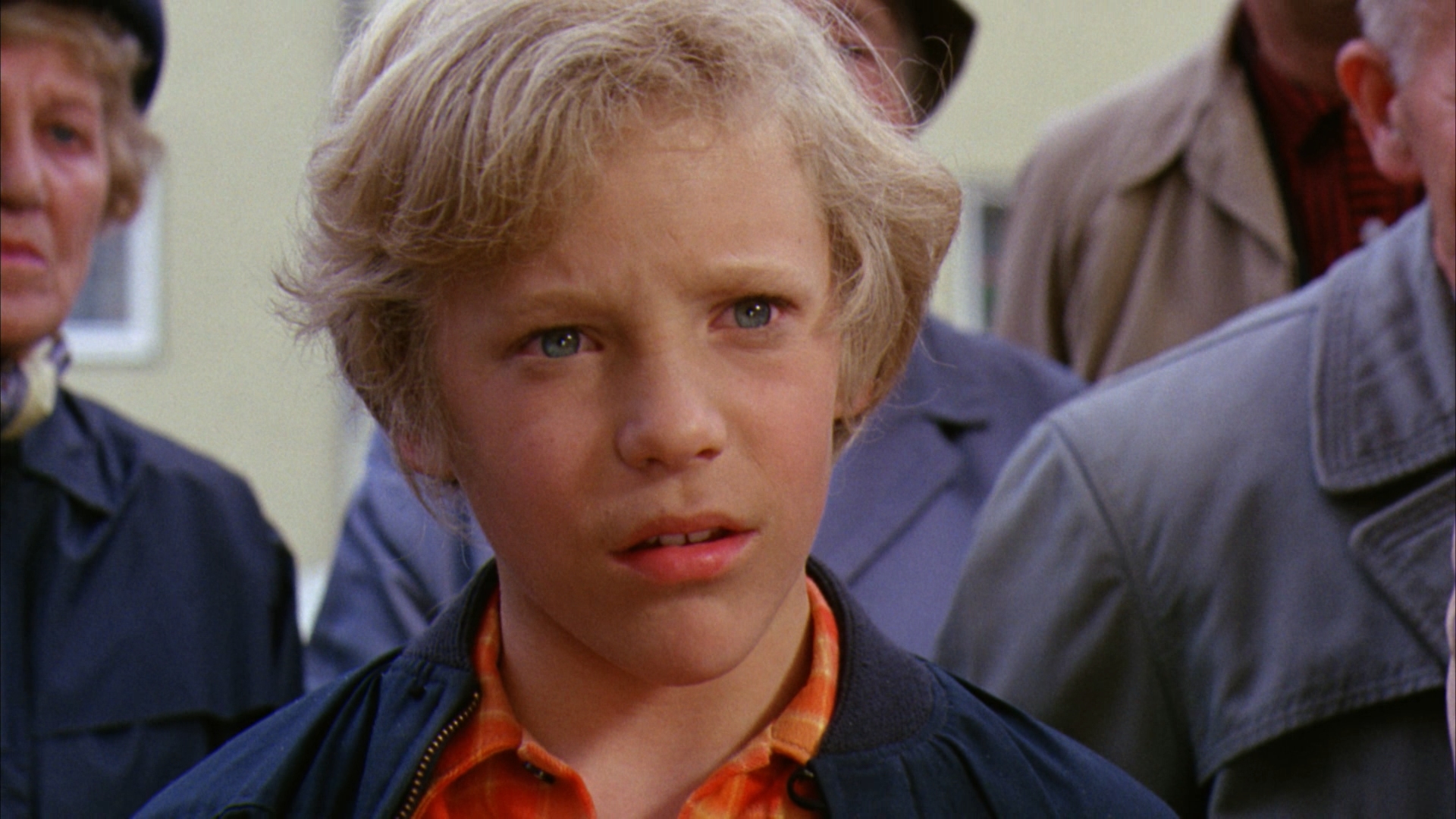 Image Source
Apparently Gene Wilder and director, Mel Stuart, were in on it – but poor Peter had no idea that the scene was going to go that way.
[prebid_top]
He said:
"He frightened me! We had become good friends during the filming, so I had no idea why he was yelling at me during the scene."
What just happened?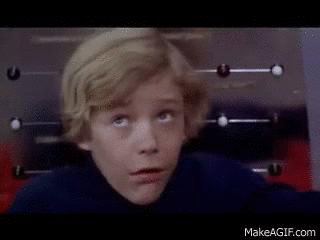 "The director then yells "cut" and Gene all of sudden smiles and was like "great job!" I was so confused on what just happened, but realized he and David (Seltzer) had prepared how to do the scene and didn't want to tell me so they could get a more genuine reaction. What can you say, it worked."
[prebid_middle]
We're going to have to go back and watch that again now! Even if they did scare him to death. You've got to suffer for the art sometimes, right?
One of the greatest child stars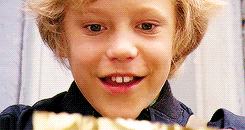 In the list of The Greatest: 100 Greatest Kid Stars Peter came number 78, which is a pretty amazing achievement (if we do say so ourselves).
[prebid_bottom]
The film wasn't a hit originally
It seems mad to think that the film wasn't an overnight success, after it's still being talked about nearly 50 years later!
A slow burner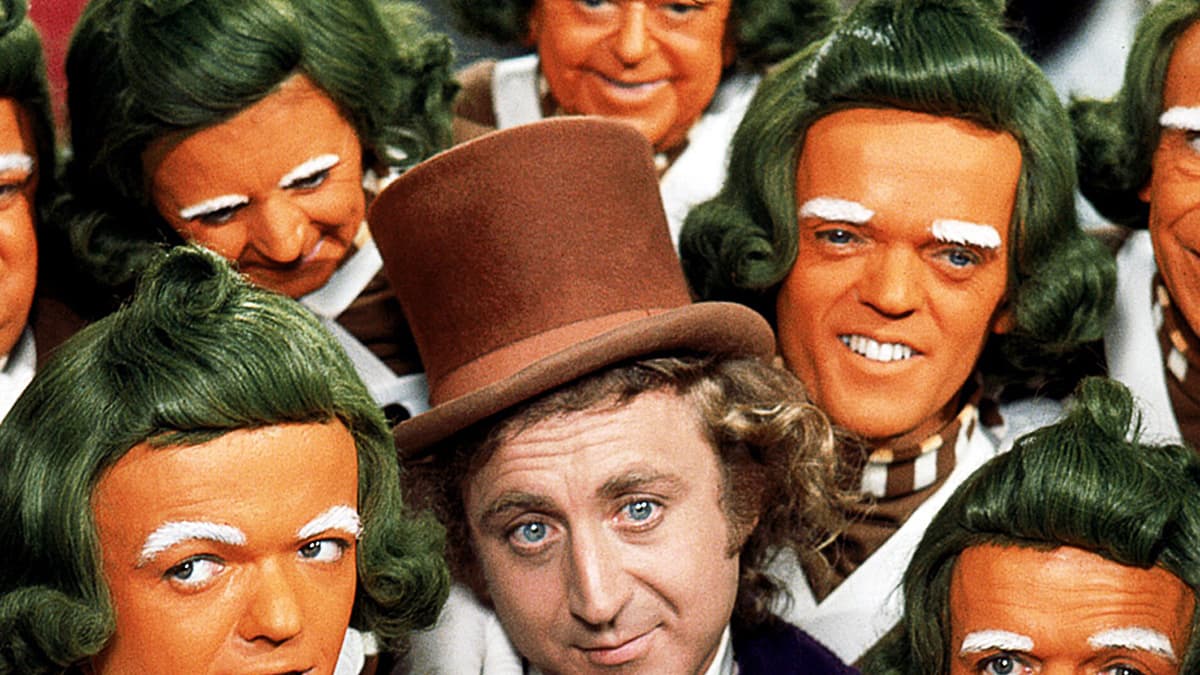 In past interviews, both Peter and the late Gene Wilder spoke about how the film flopped when it first came out.
[prebid_top]
Peter said that:
"The film wasn't a hit originally – Back then when the film came out, there was no red carpet premiere. I was in my hometown in Ohio and they had an opening there and I was the only one there…
Waiting to be validated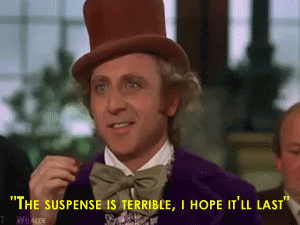 …There was a little bit of fanfare but not much and the film died a quiet death. It had lukewarm reviews and people forgot about it. It wasn't until video ten years."
[prebid_middle]
Gene Wilder said that the secret to the love of the infamous blockbuster was down to the children who 'understood it' in a way the adults couldn't.
A distant memory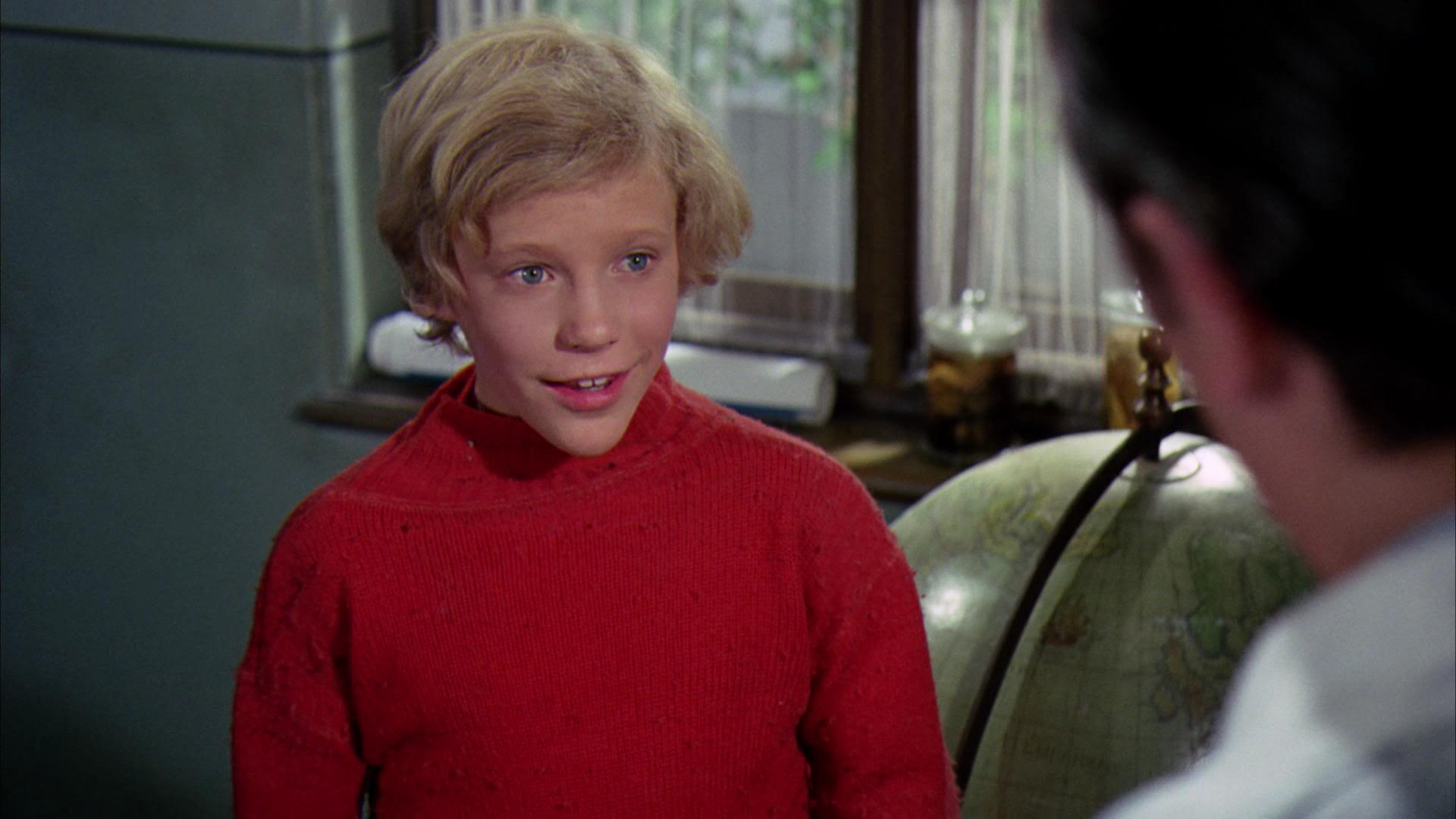 Image Source
Peter said:
"When the picture was over, it was like it had never happened. I returned to school and by the time it was in theatres I'd changed a lot so I wasn't even recognised much. So when I was, it was always a nice experience because people like 'Charlie'. He's a nice kid."
[prebid_bottom]
Veruca Salt – Julie Dawn Cole
Everyone remembers the bratty, spoilt and positively vile child who was very fittingly named Veruca Salt.
Get me an oscar now!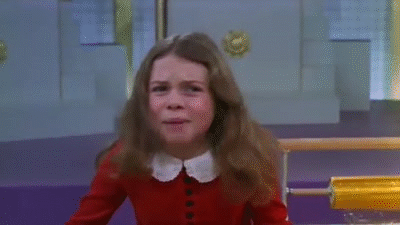 She was the second of the five children to win a golden ticket (although luck was definitely not a factor).
[prebid_top]
Veruca was played by British actress, Julie Dawn Cole, who is the only one of the children in the film to still be acting!
Still sporting the red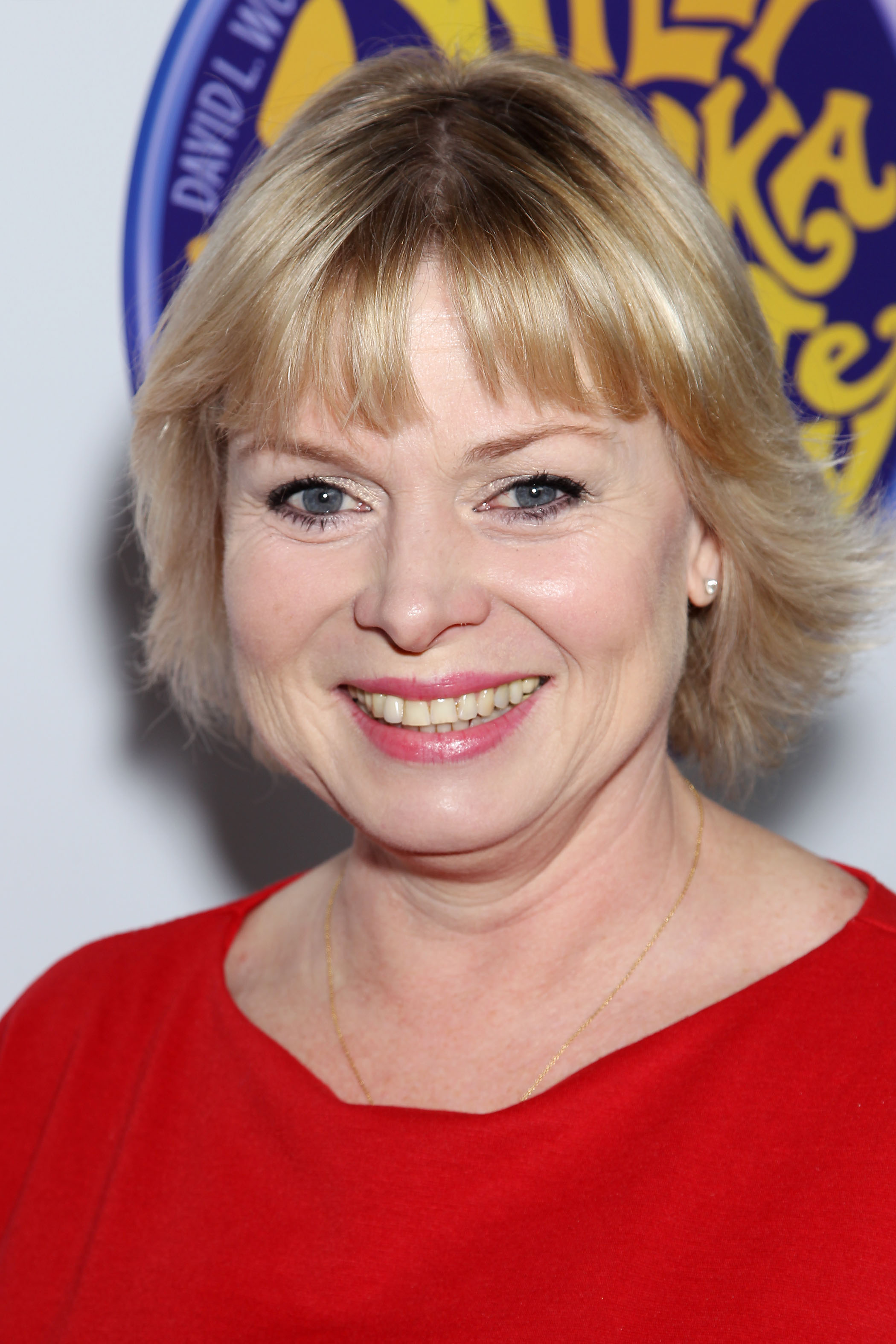 Image Source
She now manages a children's drama school called Centrestage and is also a qualified fitness instructor.
[prebid_middle]
In the 2000s she worked on several projects including ITV's Fat Families, a series released in 2005.
She nearly won the leading role in Alice's Adventures in Wonderland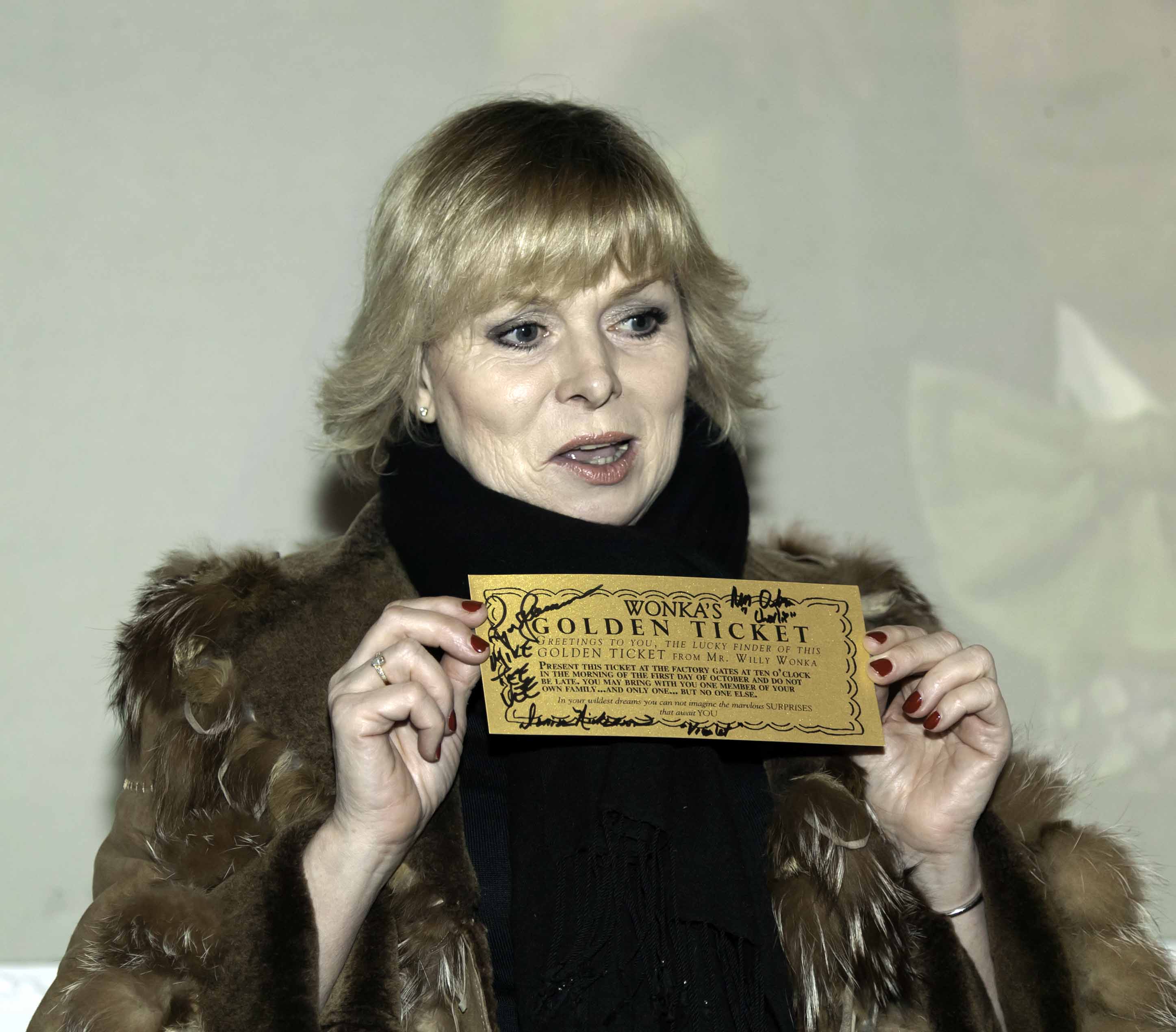 Image Source
Shortly after the release of Willy Wonka and the Chocolate Factory, Julie came runner-up for the leading role in Alice's Adventures in Wonderland but narrowly missed out.
[prebid_bottom]
She kept some souvenirs
Even though the cast were told to return all the props, Julie managed to keep hold of the 'everlasting gobstopper' and 'golden ticket'.
Don't let the oompa loompas find out!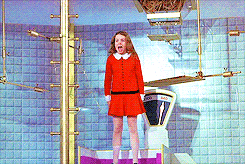 It seems that Julie has always kept the character very close to her heart, as she even calls her daughter 'Veruca' whenever she comes out with anything obnoxious.
[prebid_top]
Julie said:
"I'd just go, 'Is there a problem, Veruca? Can I help you?'. That always snapped her out of it."
The Veruca Salt Sessions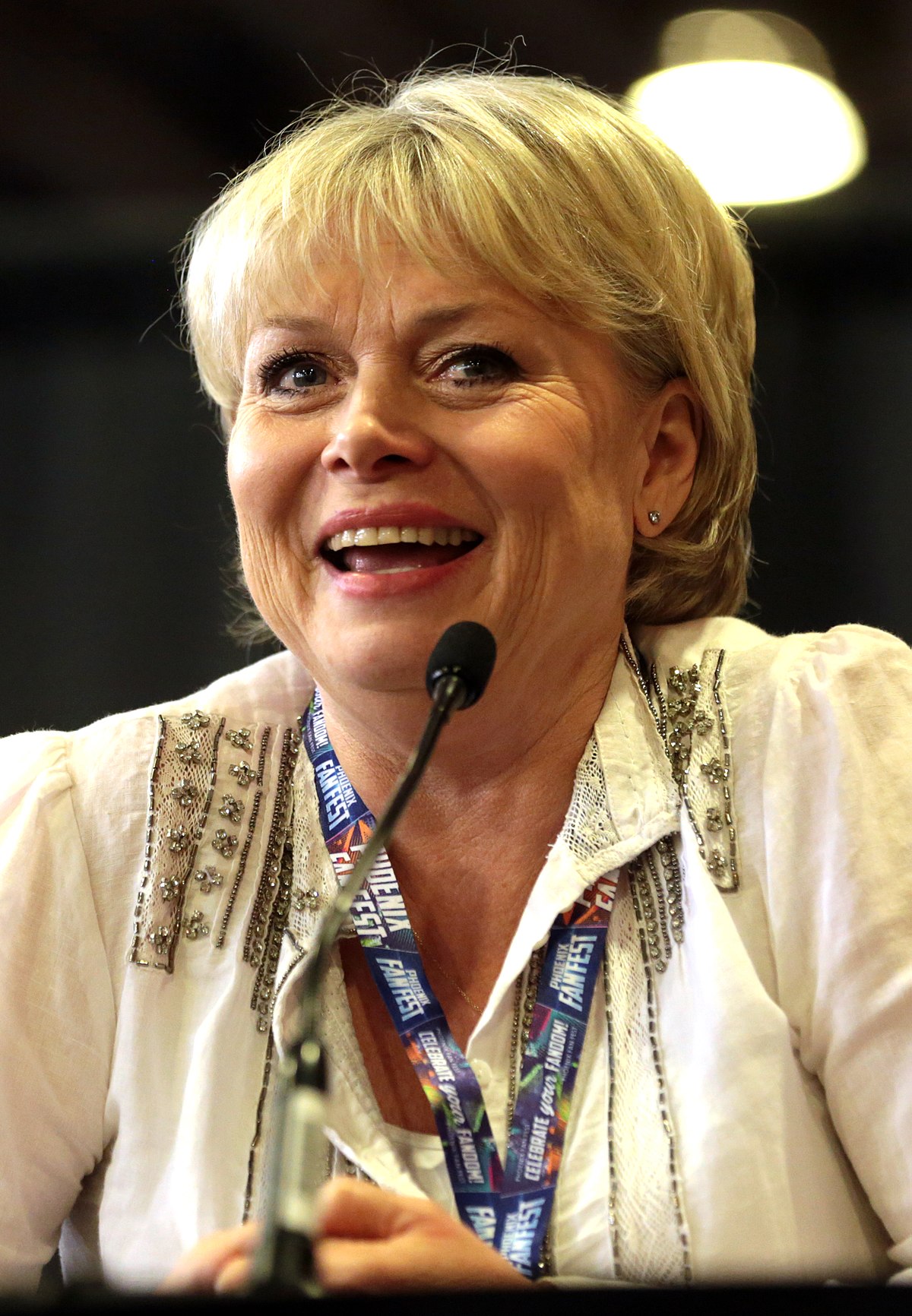 Julie has also had a lot of fun with the character in her professional life. She co-starred in the Edinburgh Fringe show Willy Wonka Revisited: The Veruca Salt sessions.
[prebid_middle]
Her role involved her playing a semi-fictional version of herself, where she had to talk about Veruca and obsessive fans while her co-star talks about his obsession with the character.
Growing up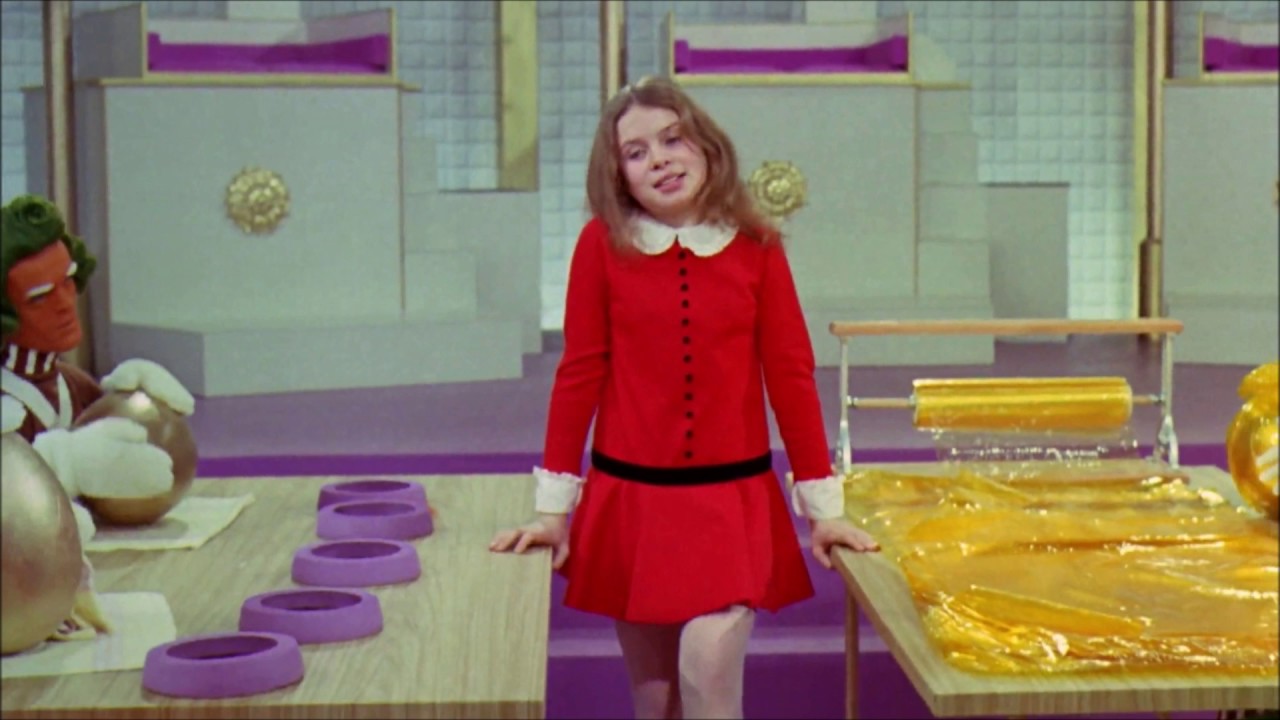 During filming, the star actually celebrated her 13th birthday on the day that she performed the infamous song I Want It Now.
I wonder if she did get what she wanted in the end…?
[prebid_bottom]
Augustus Gloop – Michael Bollner
You remember this greedy chap who got stuck in the pipe after falling into the chocolate river?
Dying in chocolate isn't the worst way to go…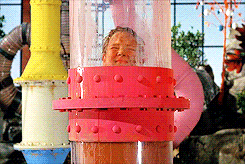 Augustus Gloop taught children a valuable lesson about the consequences of too much snacking, but what is he up to now?
[prebid_top]
Michael Bollner, who was born in Munich, Germany in 1958 now owns his own accounting firm.
Quick maths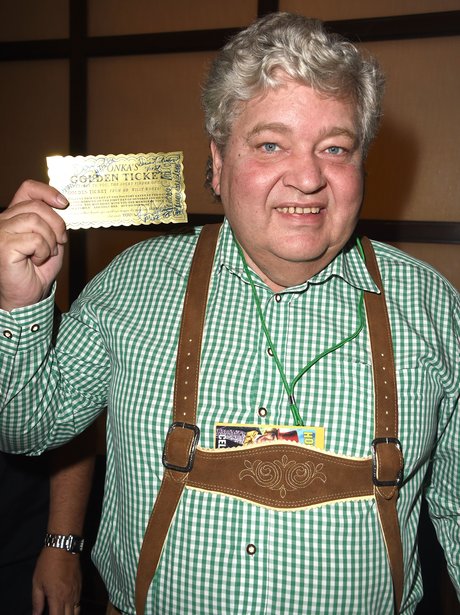 He is now working as a tax accountant in Munich, Germany which is the same location Willy Wonka and the Chocolate Factory was filmed all those years ago.
[prebid_middle]
During the filming of Willy Wonka and the Chocolate Factory, Michael didn't speak English that well as his native language was German.
Augustus Gloop

As a result, he had to be coached through his lines by different crew members.
[prebid_bottom]
He didn't have a dressing room
Michael definitely pulled the short straw, as he didn't have anywhere to change when getting into the character of Augustus Gloop.
Luckily he was a local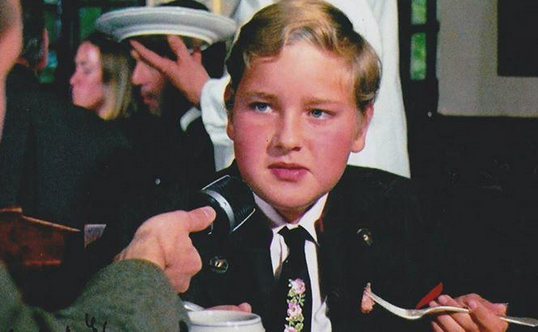 Conveniently. he lived nearby so he would get dressed at home before walking over to the studio.
[prebid_top]
That's pretty handy! It's a shame that his role in Willy Wonka and the Chocolate Factory would be his only acting role.
Acting career cut short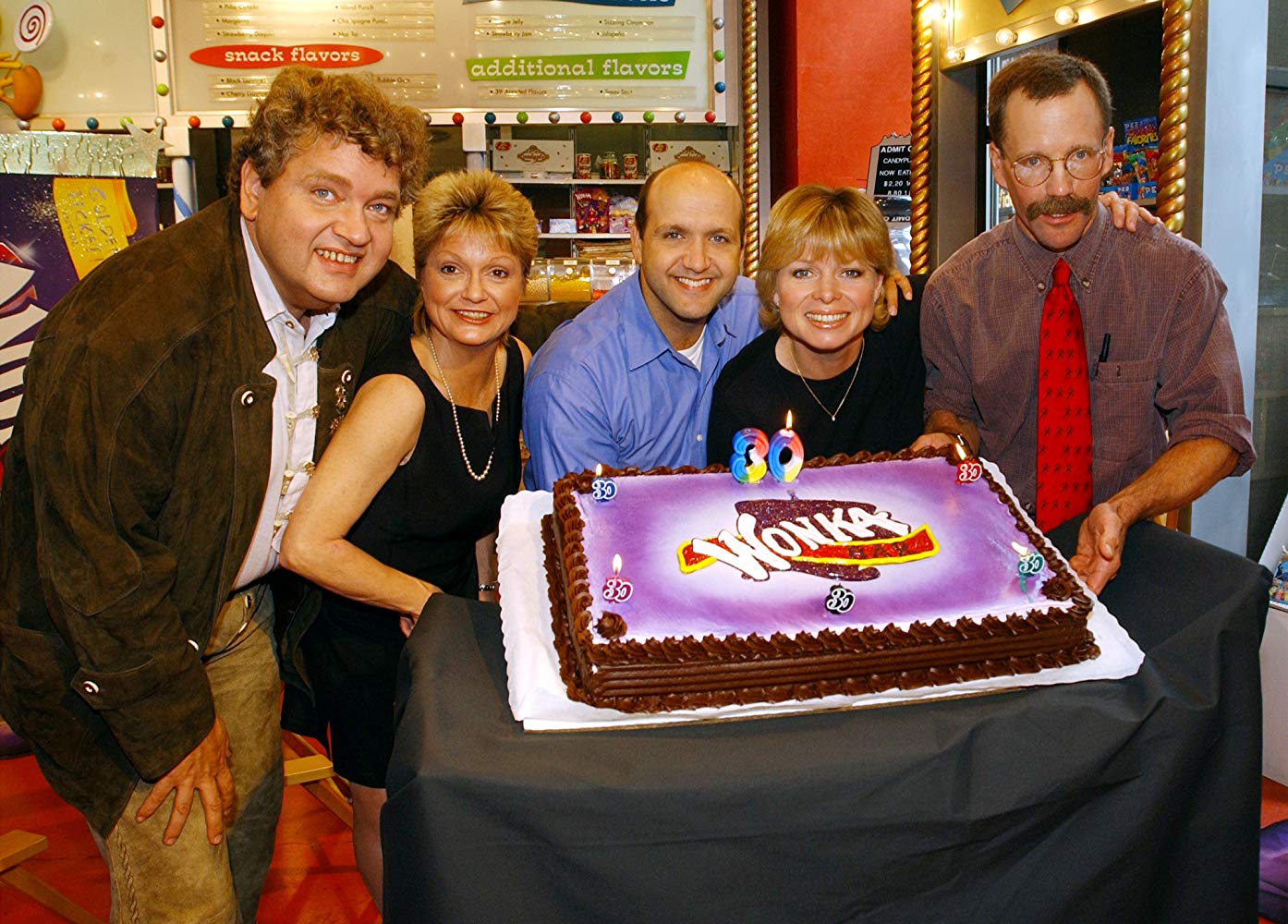 Michael actually wanted to pursue a career in acting after the film turned out to be a hit.
[prebid_middle]
Sadly, his dad didn't think it was a good idea and thought he should continue in education.
What might have been…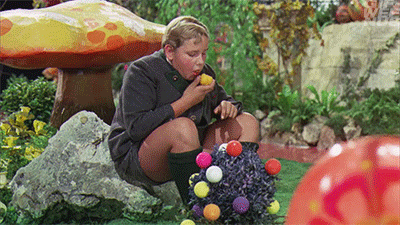 It seems that the original Augustus Gloop did pretty well for himself, now having his own business!
[prebid_bottom]
Violet Beauregarde – Denise Nickerson
The bubble gum brat was another one of the five children to get booted out of the factory in a…we'll say unconventional…fashion.
Feeling a bit blue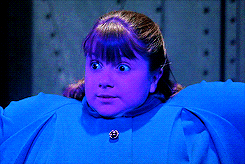 Violet Beauregarde was infamous for her chewing gum obsession and ended up blowing up into a large blueberry, after trying out some of Wonka's gum (that had yet to be safety tested).
[prebid_top]
So whatever happened to her? Let's get the tea on Denise Wickerson who played her.
Denise Wickerson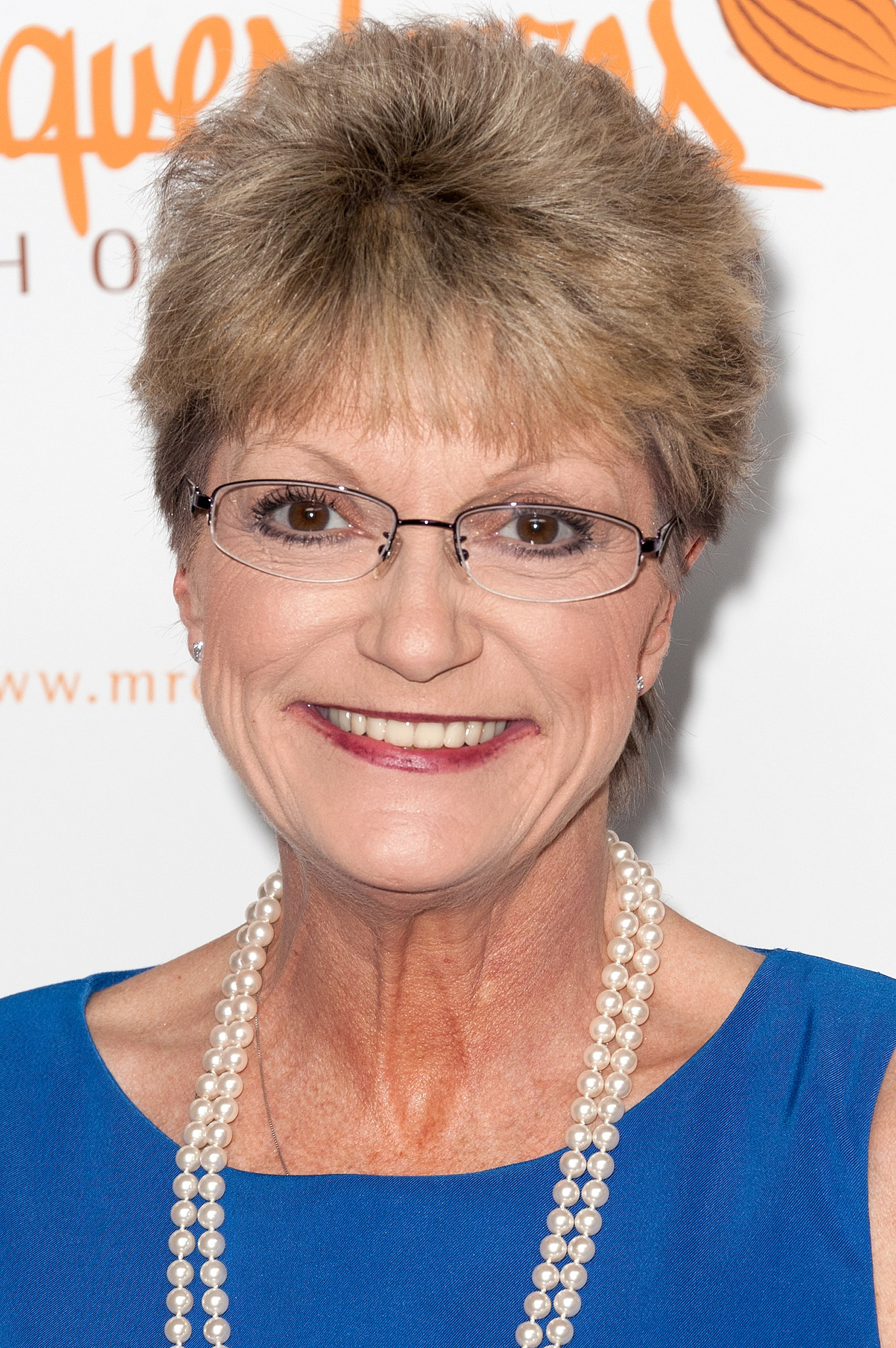 Denise quit acting in 1978, but she had quite a few acting roles throughout the seventies.
[prebid_middle]
She was even considered for the role of Regan MacNeil in The Exorcist (1973). Can you imagine?!
Princess Leia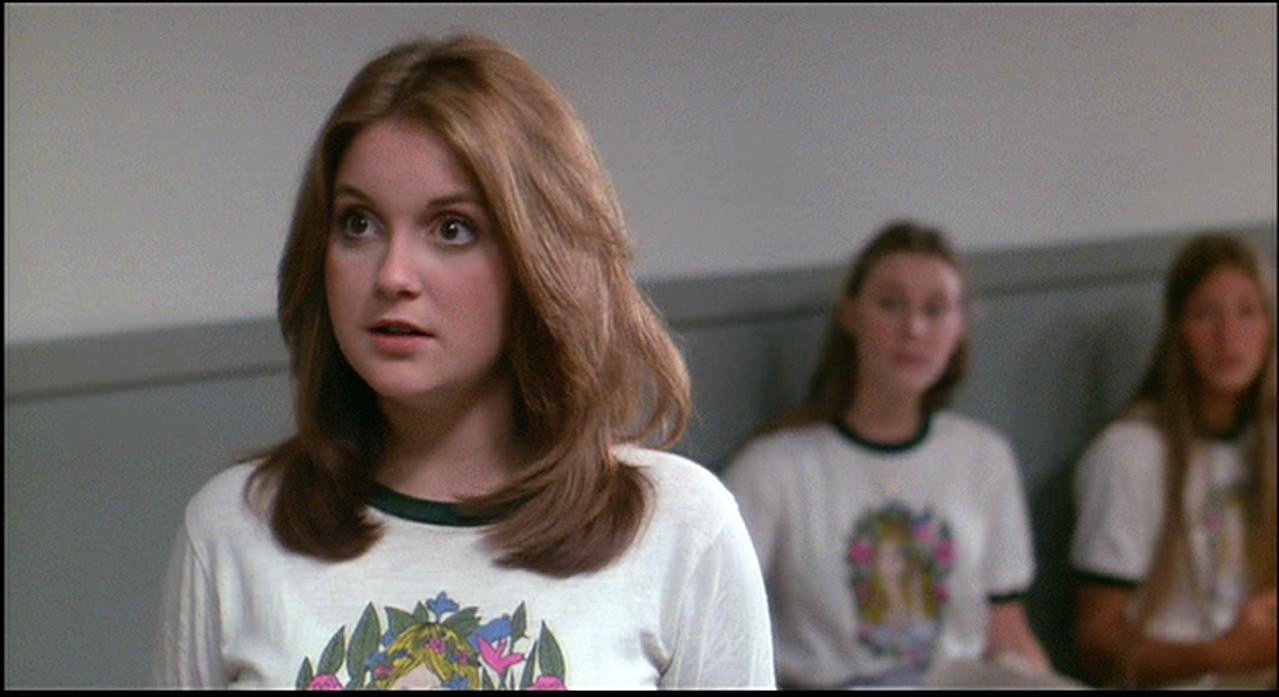 Denise also auditioned for role of Princess Leia in the Star Wars franchise, but the role went to Carrie Fisher.
[prebid_bottom]
Life after acting
Denise decided to pursue a career in nursing after she quit acting, following a good run throughout her teens.
New beginnings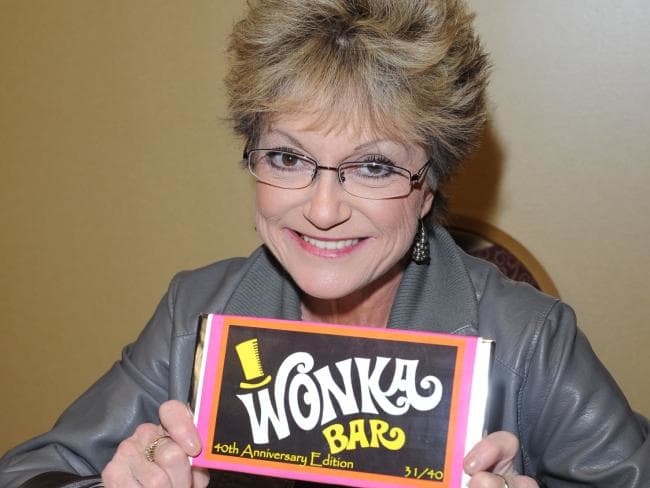 After nursing, she followed in the steps of fellow co-star Michael Bollner and became an accountant.
[prebid_top]
In an interview with Celebrity Parents magazine, Denise recounted her experience on the set of Willy Wonka.
Iconic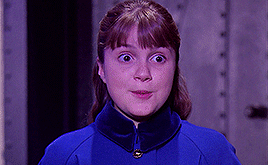 "When people first meet me and find out I played Violet, there are two reactions. The first reaction is that they break out in a big smile. Or, they say, "No way!" And I'm like, "Truly? I have a far bigger imagination than to be a fruit in a kids' movie!"
[prebid_middle]
Sadly in June 2018, Denise suffered from a stroke that left her unable to walk or talk.
Get better soon Denise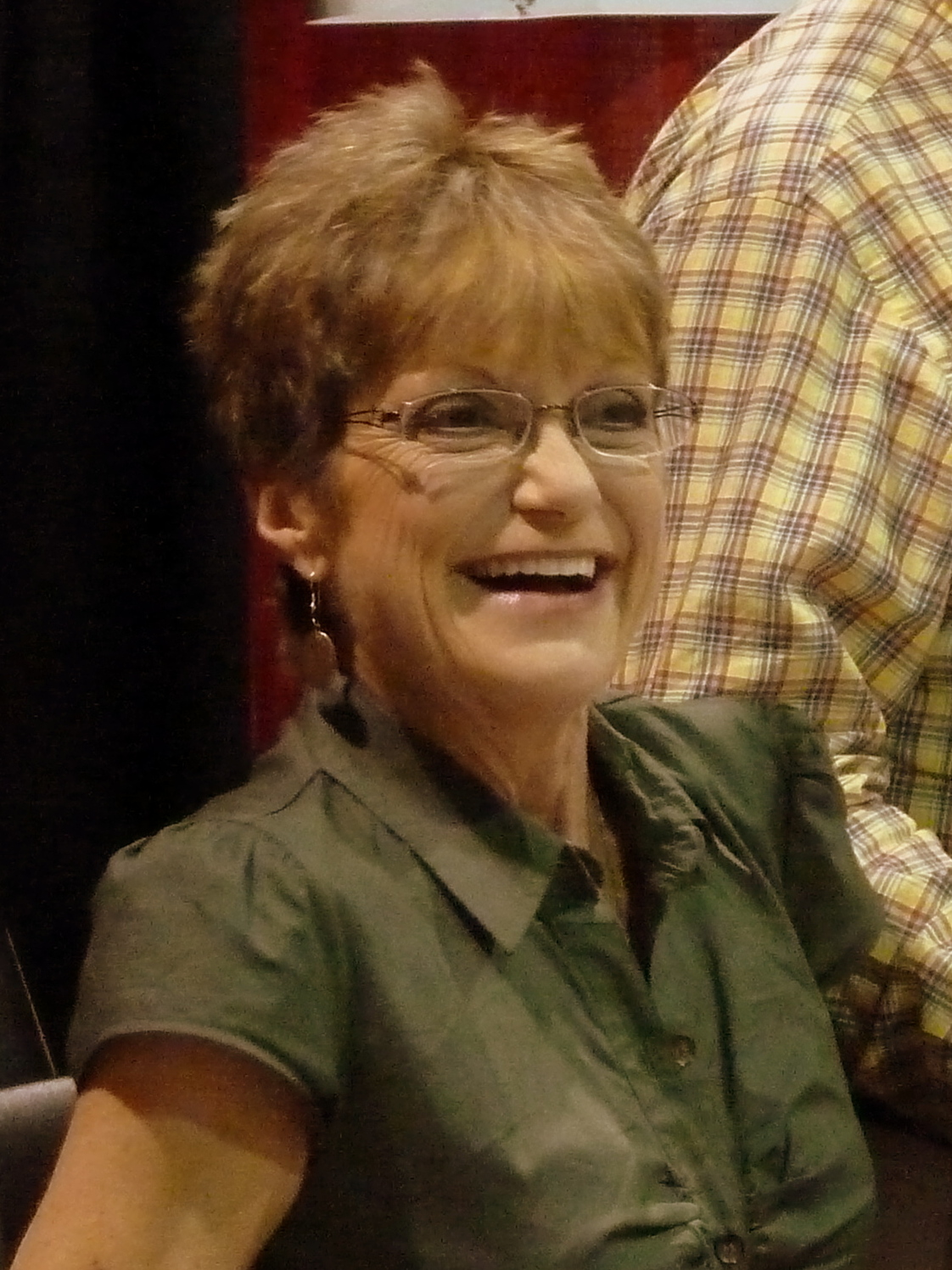 Thankfully, Denise was released from hospital in August and has since been at home recovering.
[prebid_bottom]
Mike Teavee – Paris Themmen
Let's not forget who made the rule 'if you look at the TV long enough, you'll get square eyes' a thing.
TV-obsessed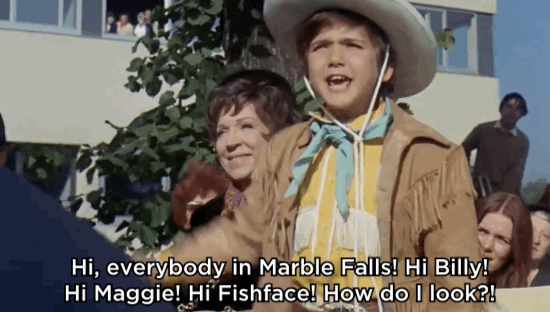 Mike Teavee was the obnoxious kid who was obsessed with watching TV and westerns, then ended up getting shrunk. Karma.
[prebid_top]
The actor Paris Themmen decided to quit acting at the age of 14 so that he could 'just be a kid'.
He wanted a normal life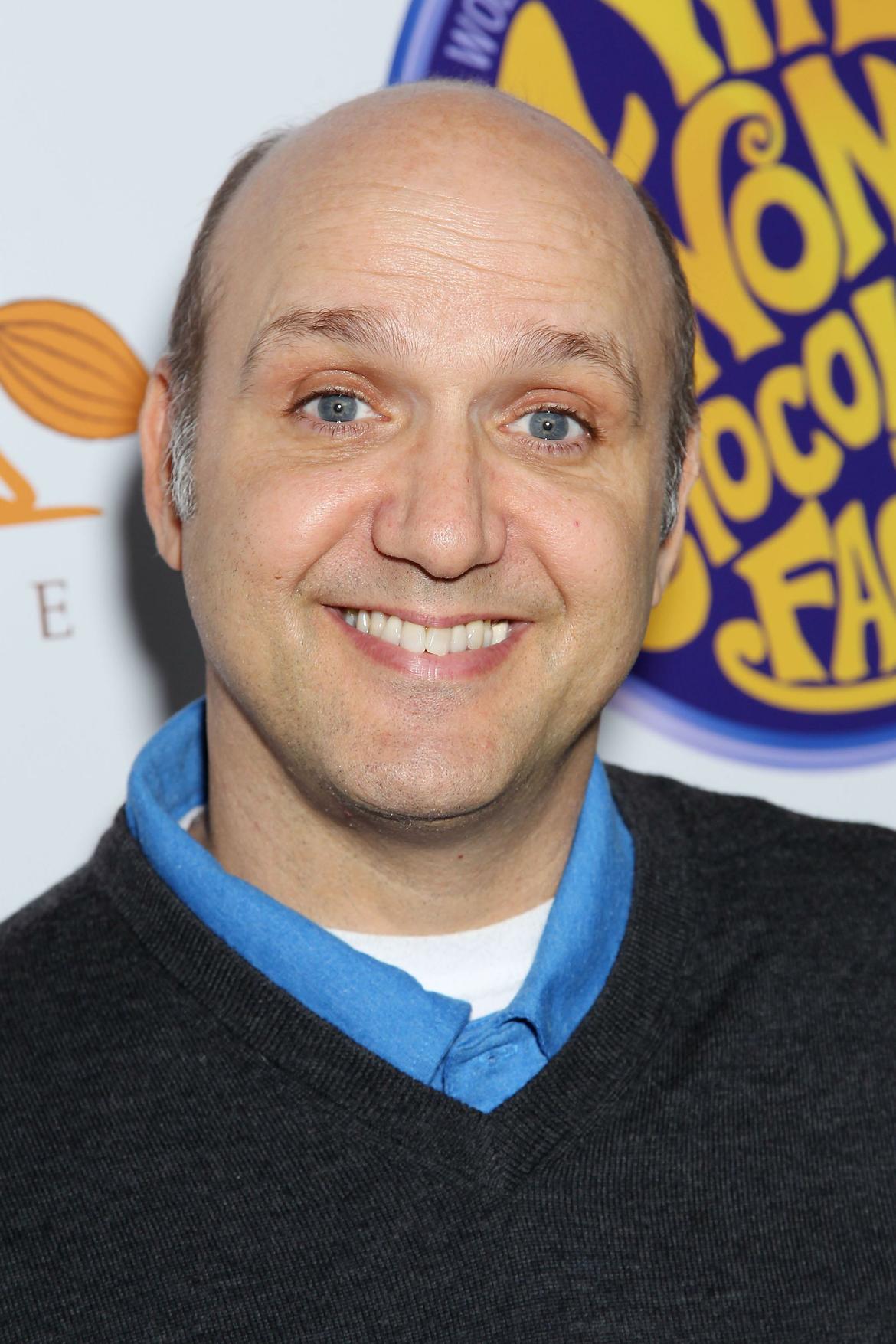 Even though he stopped acting, he still went and obtained a B.F.E in Theatre from New York University.
[prebid_middle]
Since then, he has appeared on a number of game shows. He also worked as a Business manager for Walt Disney Imagineering! Impressive.
Travelling the world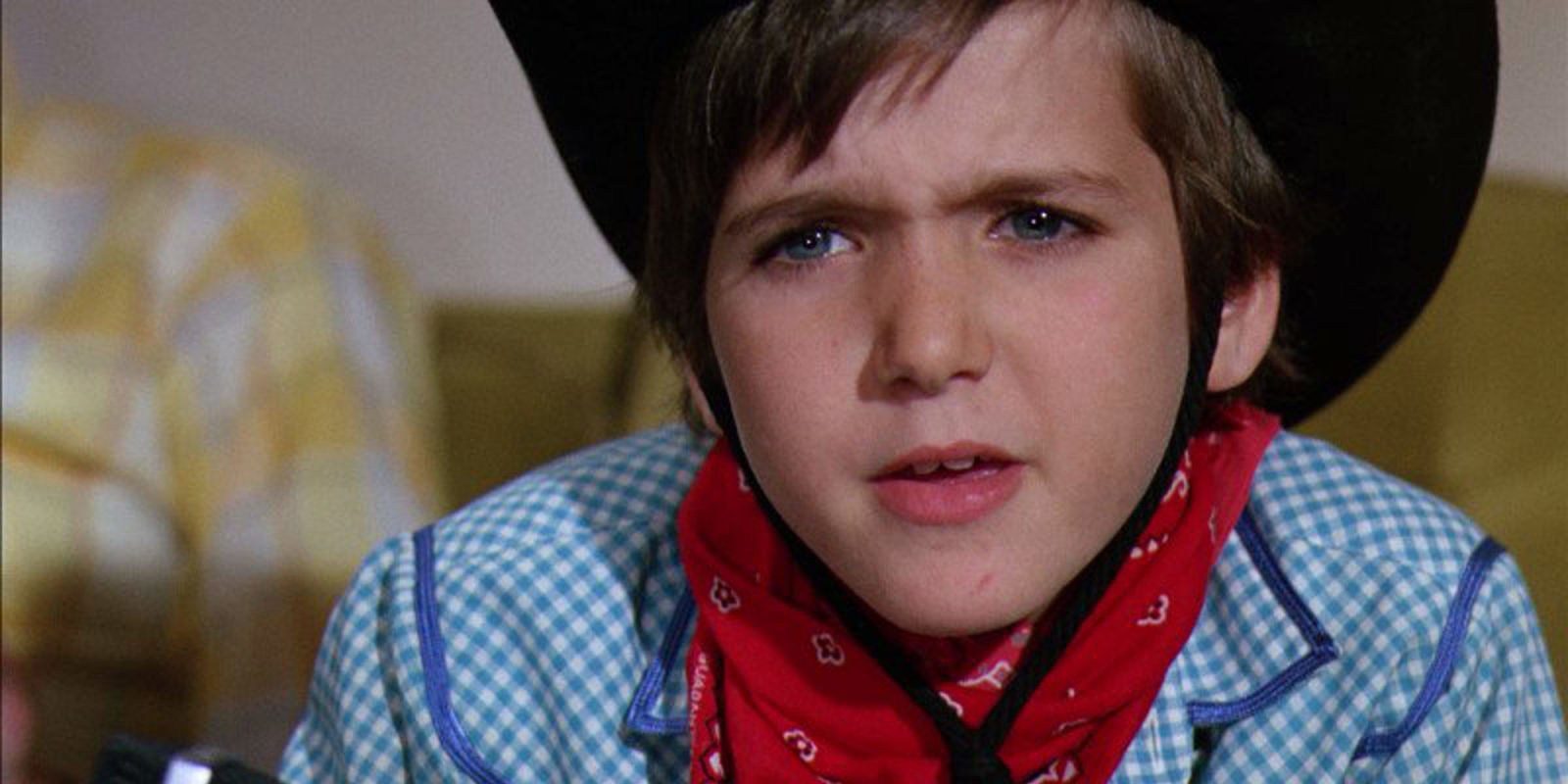 Image Source
Paris also discovered a love of travel and has been to over 60 countries over the years.
[prebid_bottom]
Workaholic
Paris Themmen has been one busy bee after a career spanning from acting, to production work, to becoming a C.E.O.
Access International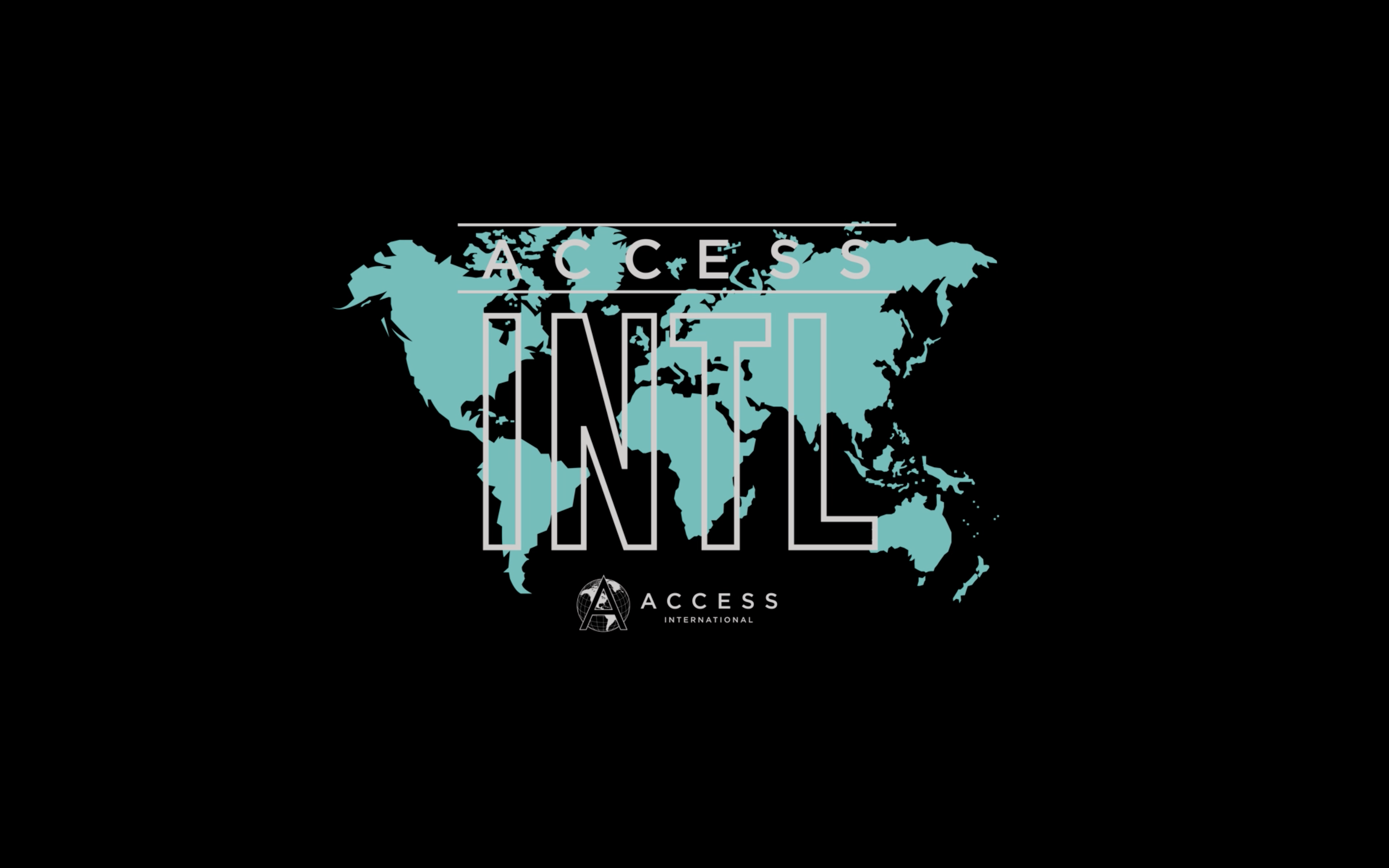 Image Source
He founded Access International – a travel service created for arranging flights to Europe for backpackers.
[prebid_top]
Considering Paris was the youngest of the Wonka lot, that's pretty impressive to see how much he's achieved.
He still meets up for reunions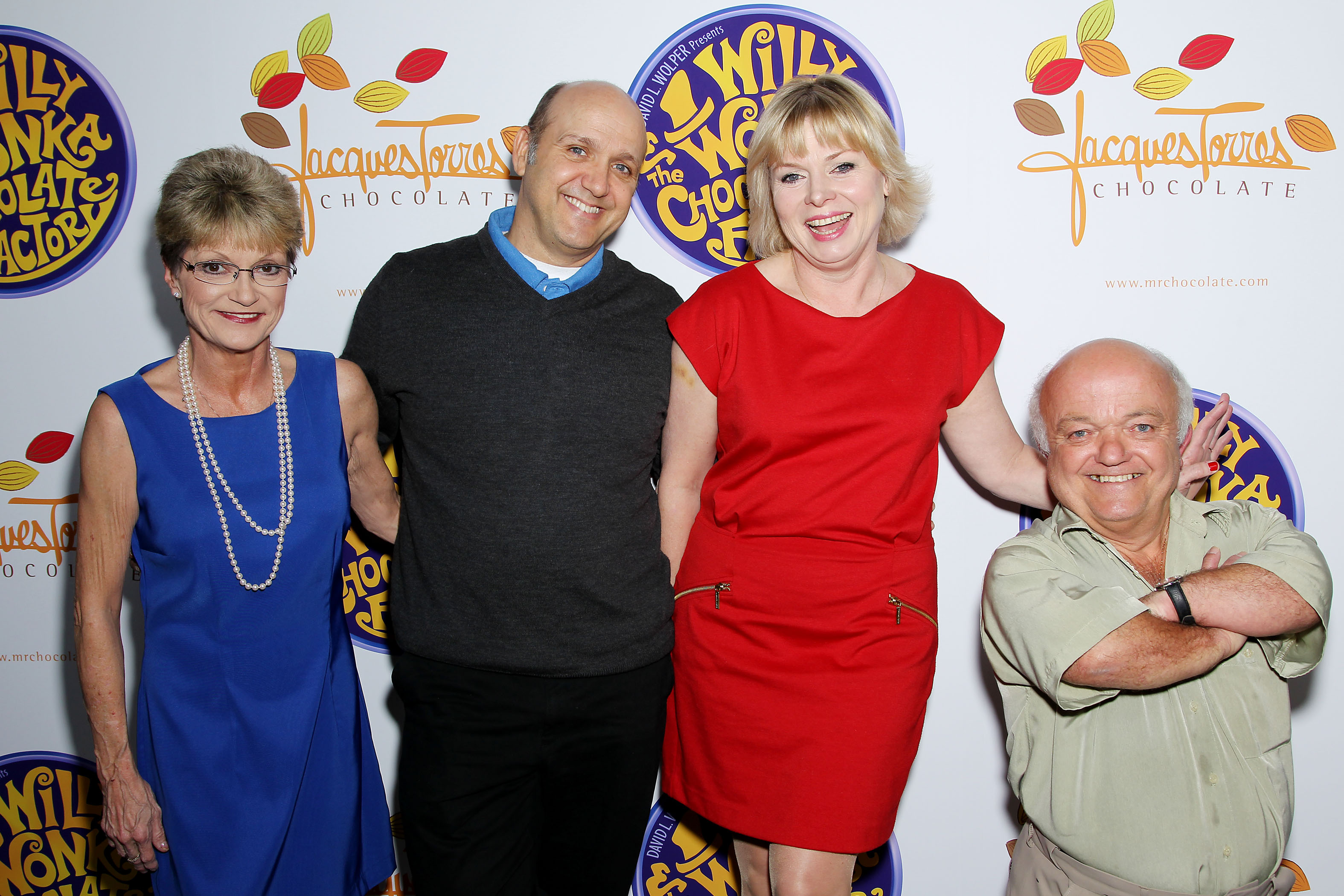 Image Source
He's since popped up on a number of TV shows including a 40th anniversary reunion on NBC's Today Show with the cast of Willy Wonka and The Chocolate Factory.
[prebid_middle]
He also appeared in a season six episode of Star Trek: Voyager back in 2000, just because he was a fan. Why not, eh?
He's got the brains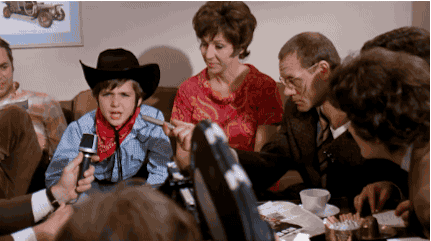 The man even won Trivial Pursuit (the TV version) in 1993 – come on, you're making everyone look bad!
[prebid_bottom]
Mr Willy Wonka – Gene Wilder
"Welcome my friends, welcome to my chocolate factory."
Mr Wonka has to be one of the best characters from our childhood.
Fashionista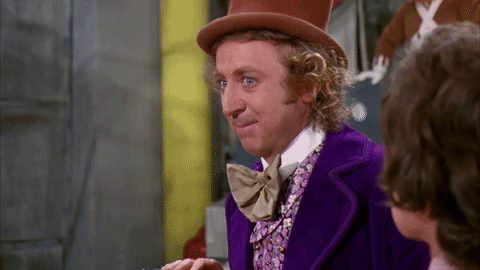 The weird and wonderful owner of the chocolate-based heaven was played by the late Gene Wilder.
[prebid_top]
Gene Wilder had a long career in performing and we couldn't have imagined a better fit for the character of Mr Wonka!
Greatest movie character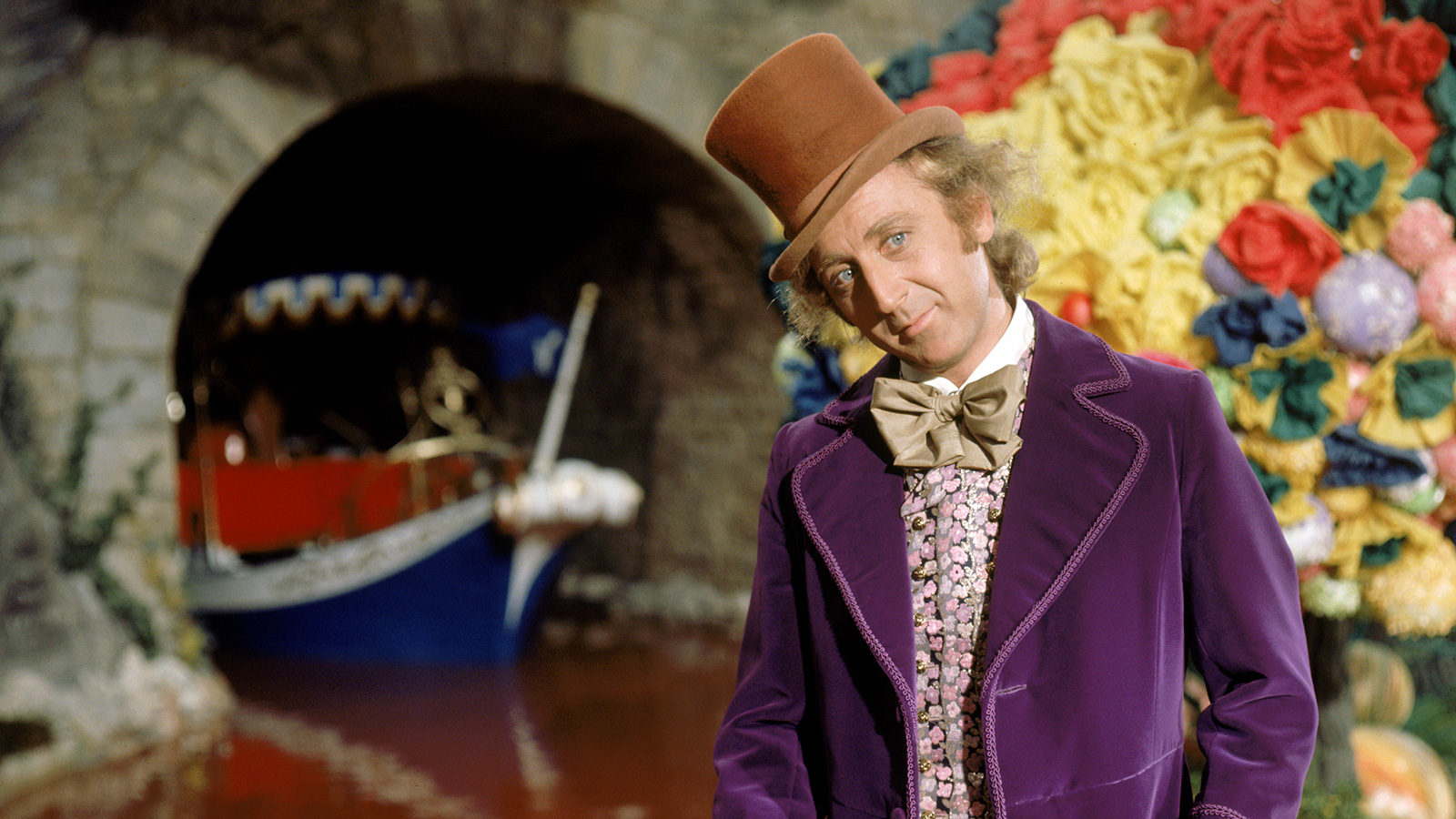 Image Source
Mr Wonka is ranked number 38 on Premiere magazine's 100 Greatest Movie Characters of All Time.
[prebid_middle]
But what do we know about the man behind the bow tie and top hat?
Jerome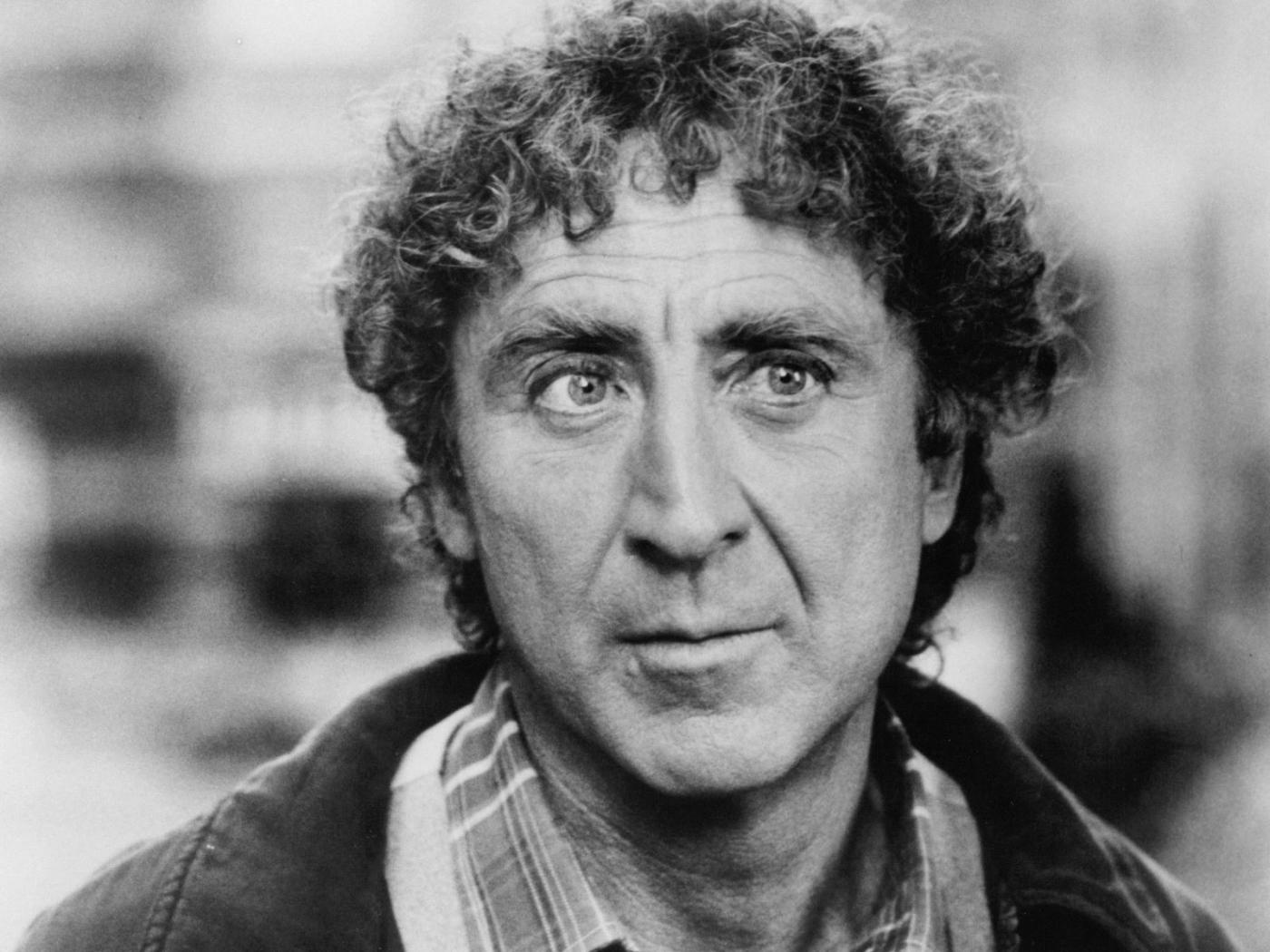 He was actually born Jerome Silberman – he picked the name 'Gene Wilder' because he couldn't see a 'Jerry Silberman' playing Hamlet.
[prebid_bottom]
Wilder and free
The reason he took the name 'Wilder' was because of Thornton Wilder's play Our Town – which he loved.
It's all for mum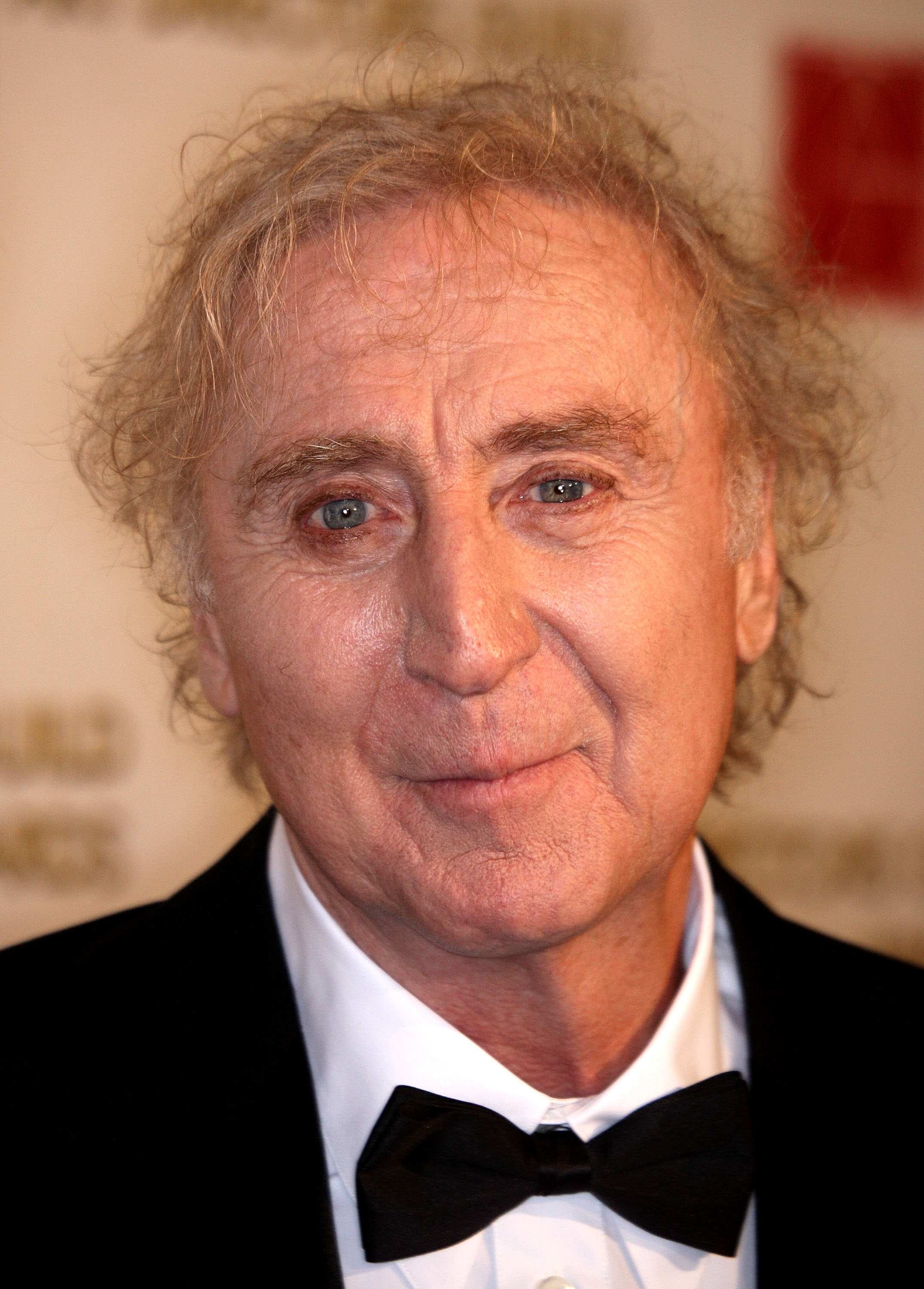 Image Source
Originally, he chose the name 'Gene' because he thought it was nice. It was only later he realised he chose it subconsciously in honour of his late mother 'Jeanne'.
[prebid_top]
She was ill a lot when he was young, so he spent a lot of time cheering her up with his performing.
I'm not crying, you're crying…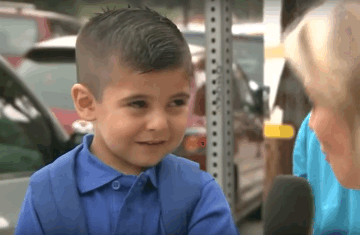 Before acting, he was in the United States Army in 1956 for two years, serving in the medical corps.
[prebid_middle]
His collaboration with director Mel Brooks on Young Frankenstein (1974) earned him his second Oscar nomination (this time for his writing along with Mel).
Legend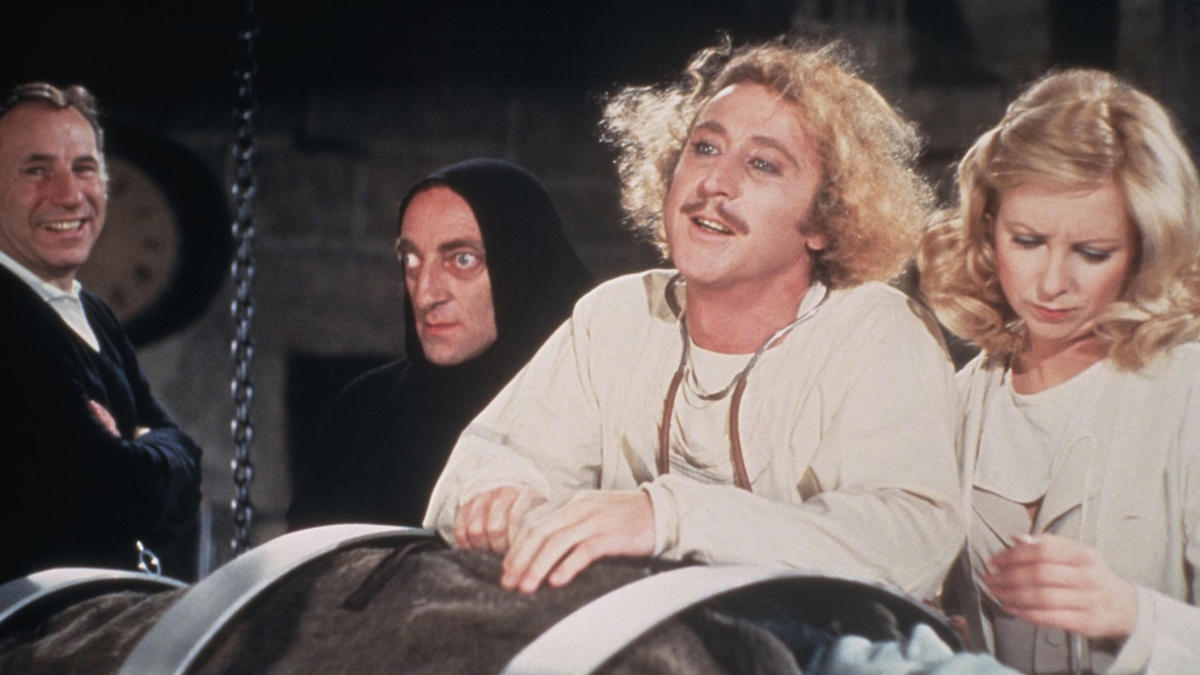 He also made a huge name for himself and his partnership with Richard Pyor, after working on satirical western film Blazing Saddles (1974).
[prebid_bottom]
Love love love
In 1984, Gene married American comedian and actress, Gilda Radner, after meeting her on the set of the film Hanky Panky released in 1982.
The Gilda Club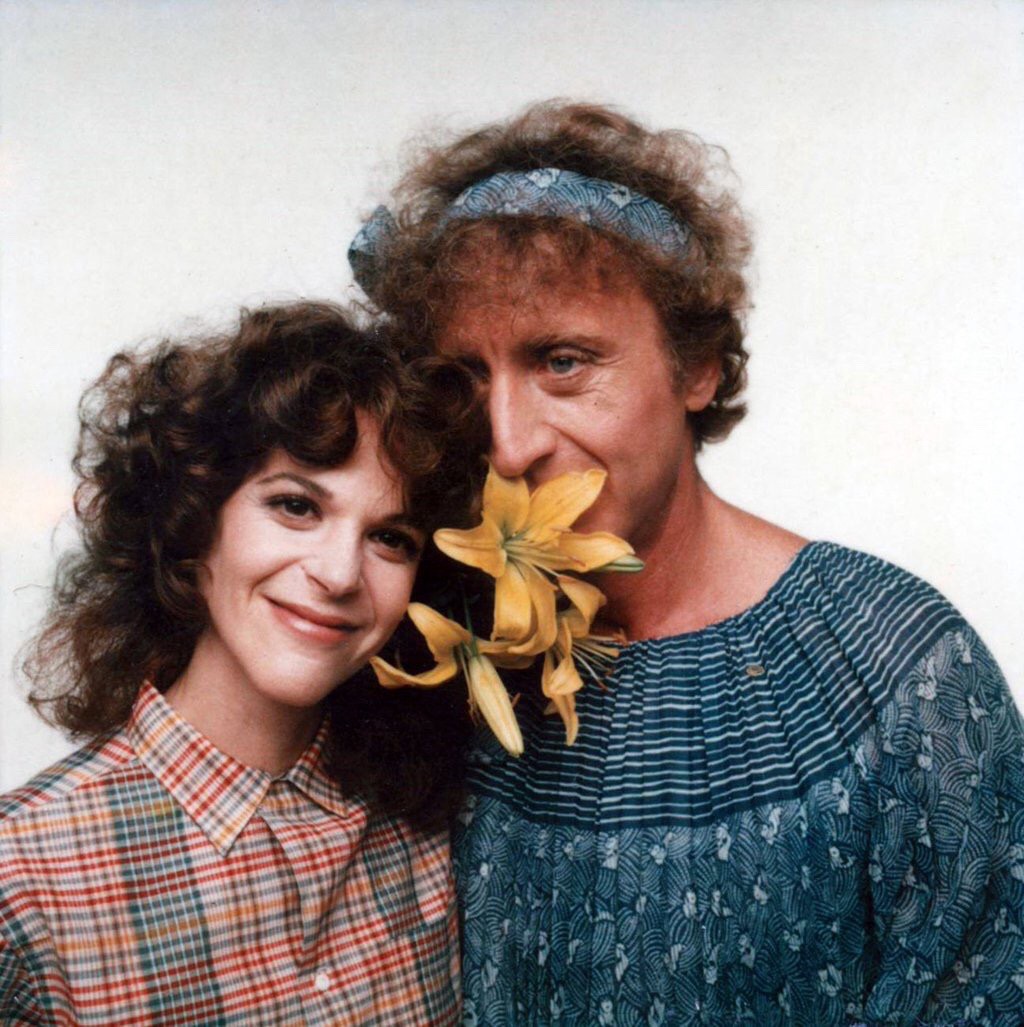 Sadly, Gilda passed away in 1989 after a battle with Ovarian Cancer – Gene set up The Gilda Club in her honour!
[prebid_top]
The Gilda Club is an organization designed to help cancer patients and offer support to them as well as their families and friends.
Return to the Chocolate Factory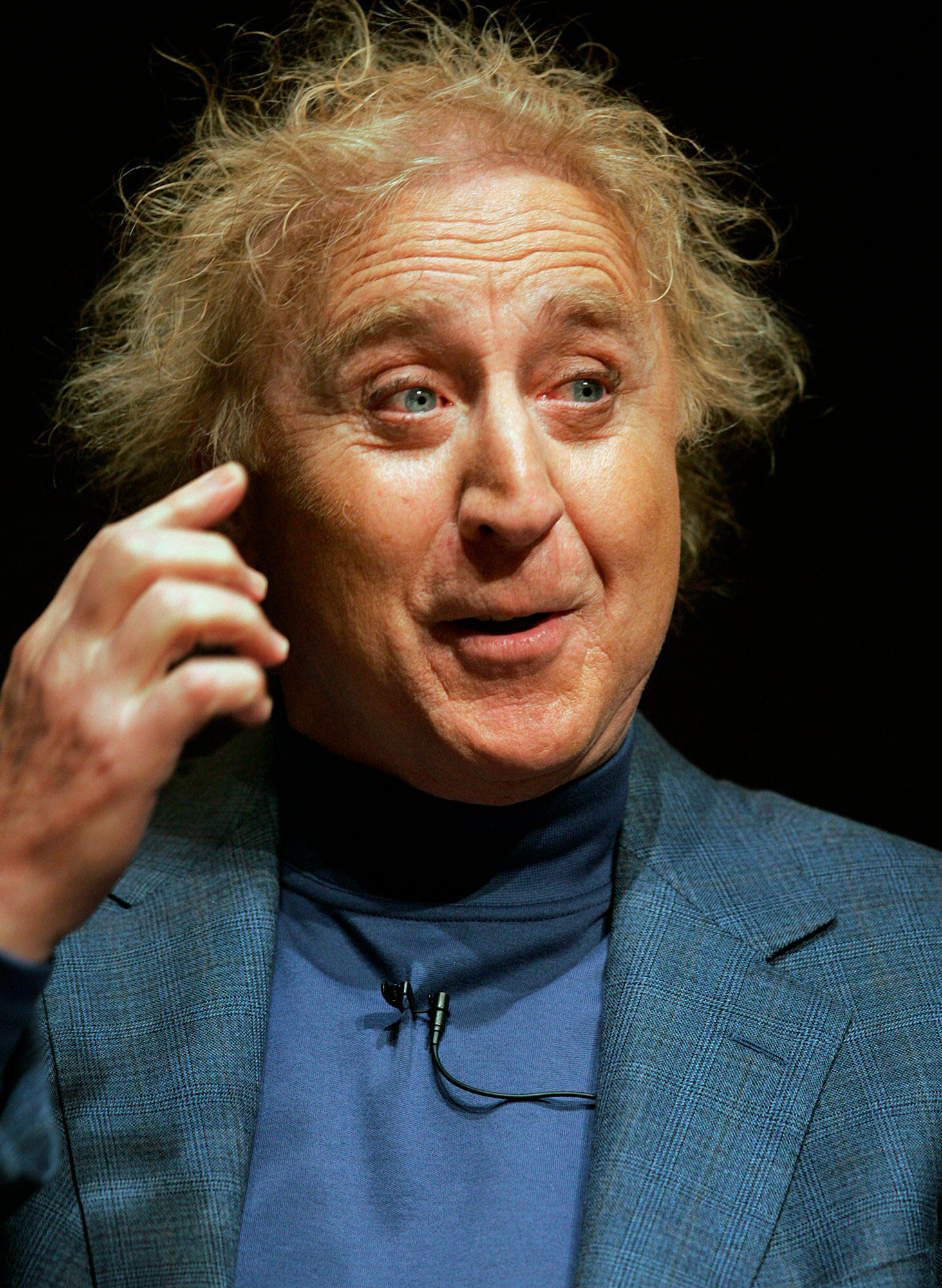 In October 2001, Gene did a special performance at the Westport Country Playhouse, where he read from Charlie and the Chocolate Factory to support families who had been affected by 9/11.
[prebid_middle]
When speaking about his role as Willy Wonka, he said:
"I said, "I'd like to come out with a cane, and be crippled," and I said, "because no one will know from that time on whether I'm lying or telling the truth." And he said, "You mean–if we don't do that, you won't do the part?" And I said, "Yeah, that's what I'm saying…
Gene had specific ideas for the character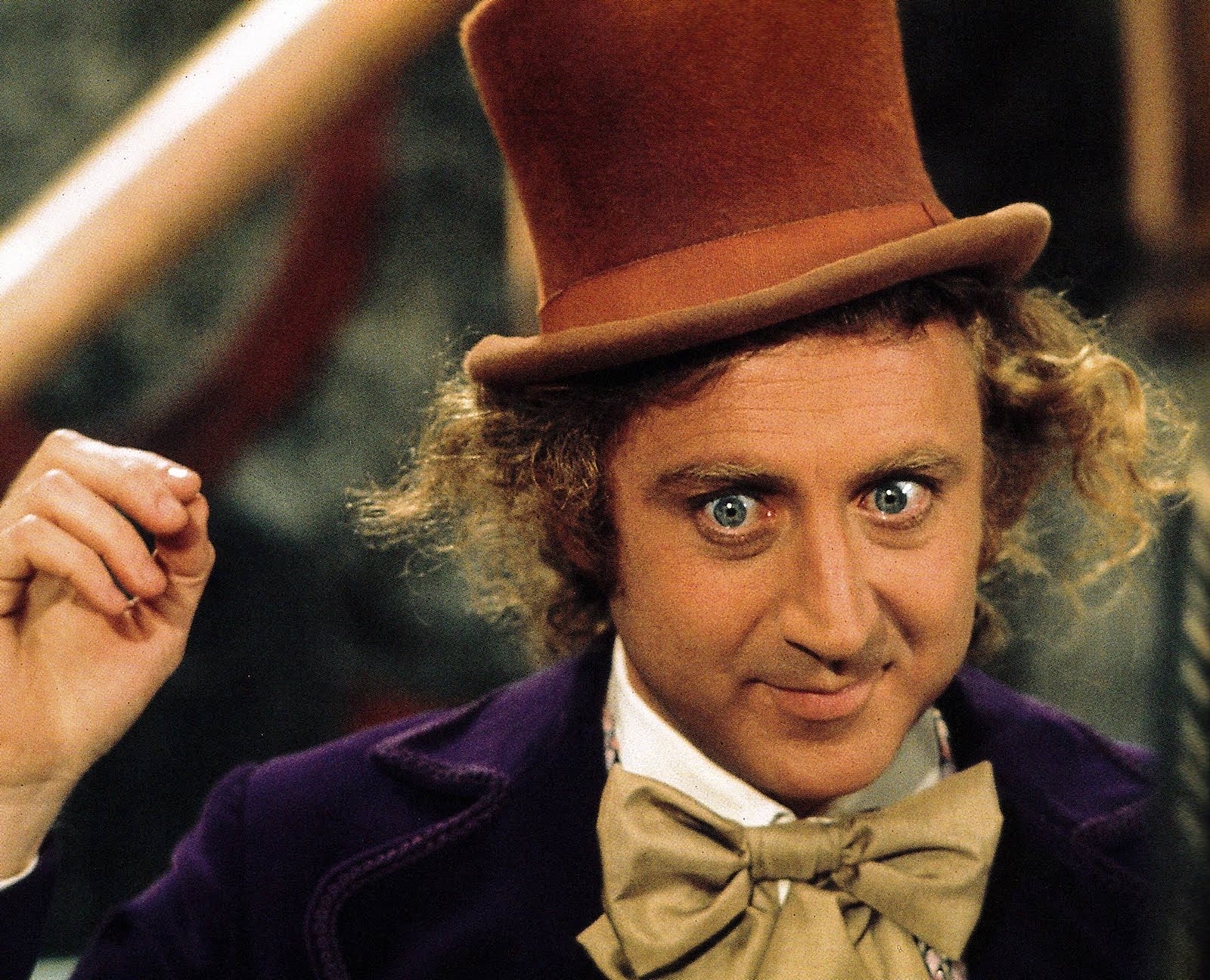 Image Source
…and I meant it, too. Because it was a tricky part. But that element, of 'who knows? is he lying, or is he telling the truth?' is what my main motor was. And I liked that; it appealed to me a lot."
[prebid_bottom]
He wasn't a fan of the remake…
He said:
"I think it's an insult. It's probably Warner Brothers' insult. Johnny Depp, I think, is a good actor, but I don't care for that director."
Battle of the Wonkas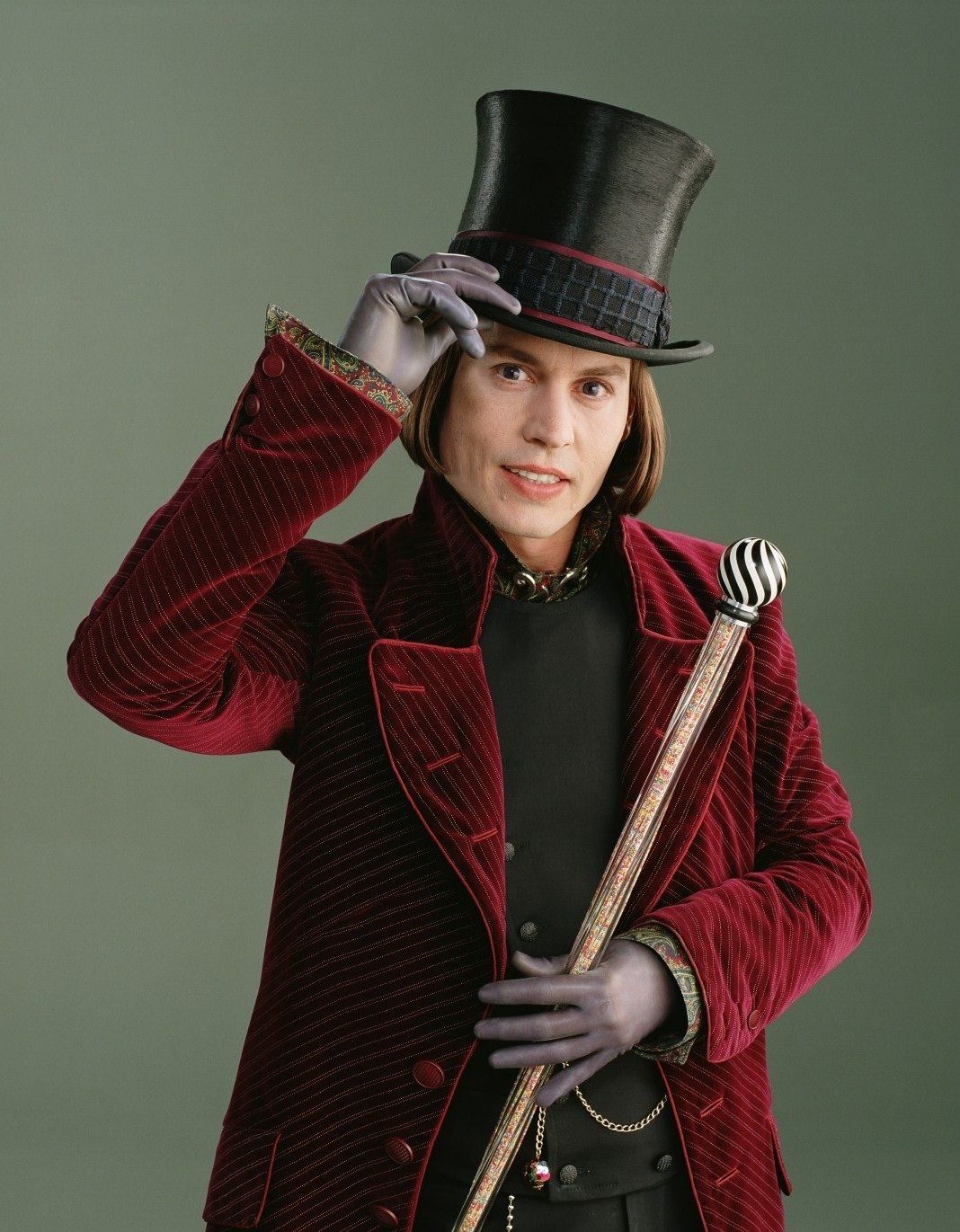 He also criticised it to The Daily Telegraph:
"It's all about money. It's just some people sitting around thinking, "How can we make some more money?" Why else would you remake "Willy Wonka."
[prebid_top]
Don't hold back, Gene!
Still, we can't ever forget the original and it will remain timeless.
A world of pure imagination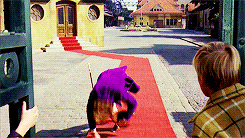 Gene Wilder passed away in 2016 due to complications related to Alzheimer's, but his memory lives on in the countless number of children's lives he touched with the character.
[prebid_middle]
His nephew said:
"The decision to wait until this time to disclose his condition wasn't vanity, but more so that the countless young children that would smile or call out to him "there's Willy Wonka," would not have to be then exposed to an adult referencing illness or trouble and causing delight to travel to worry, disappointment or confusion."
Mr Wonka lives on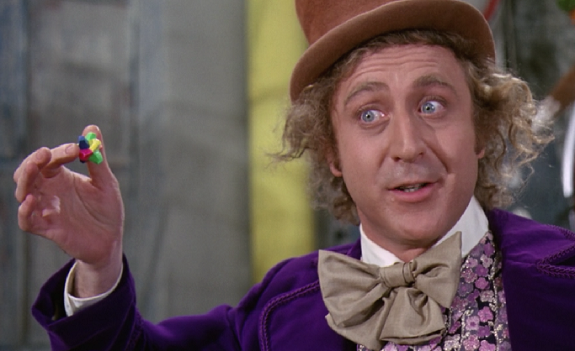 …He simply couldn't bear the idea of one less smile in the world."
Time is a precious thing…
[prebid_bottom]
Mrs Bucket – Diana Sowle
Charlie Bucket's poor mother who has to fend after a kid, husband and two sets of grandparents deserves some recognition!
This mom needs a medal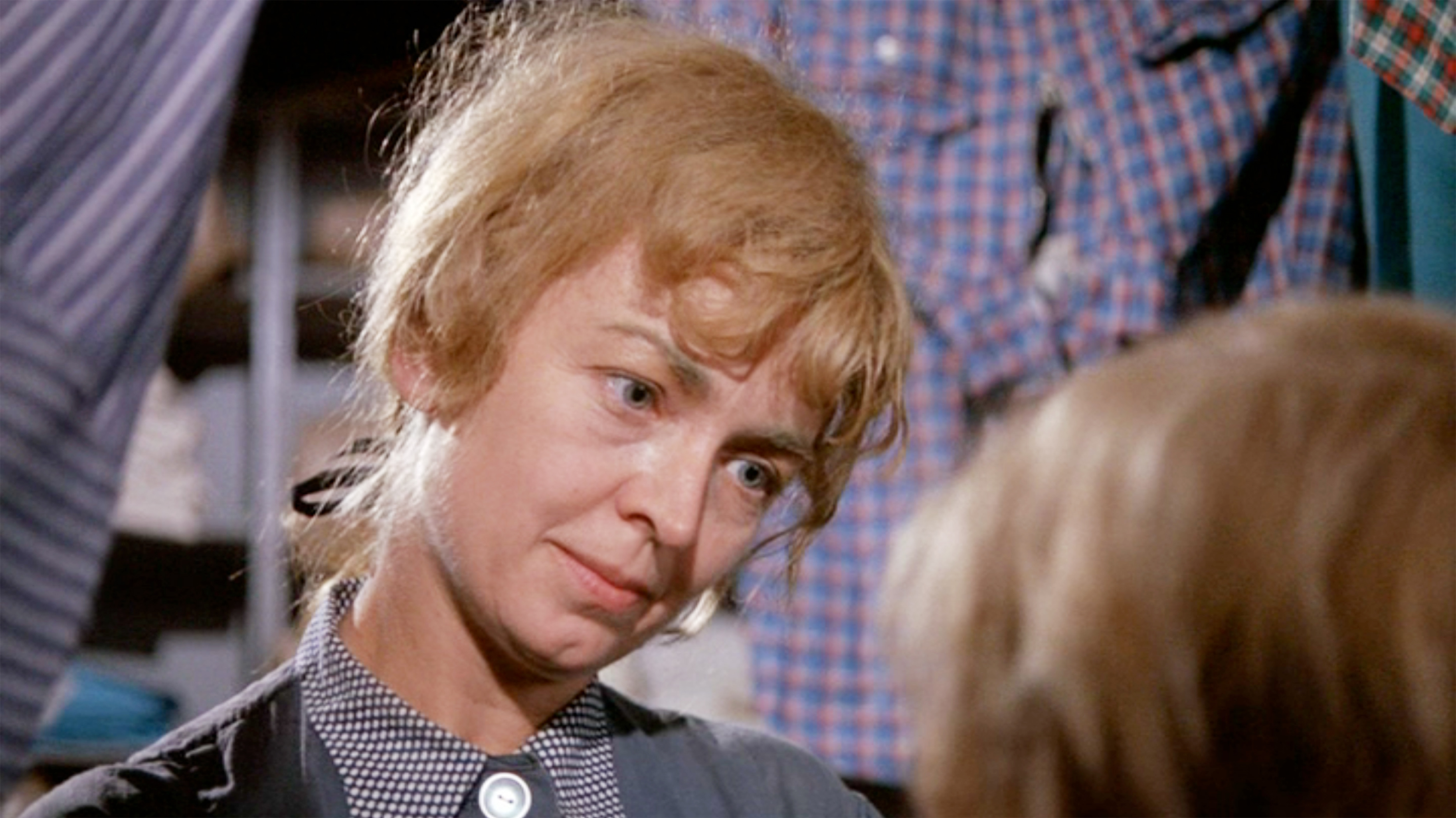 Image Source
What do we know about Mrs Bucket? Apart from the fact that she makes a mean cabbage soup.
[prebid_top]
The actress, Diana Sowle, is the only remaining adult in the film who is still around today!
Looking fab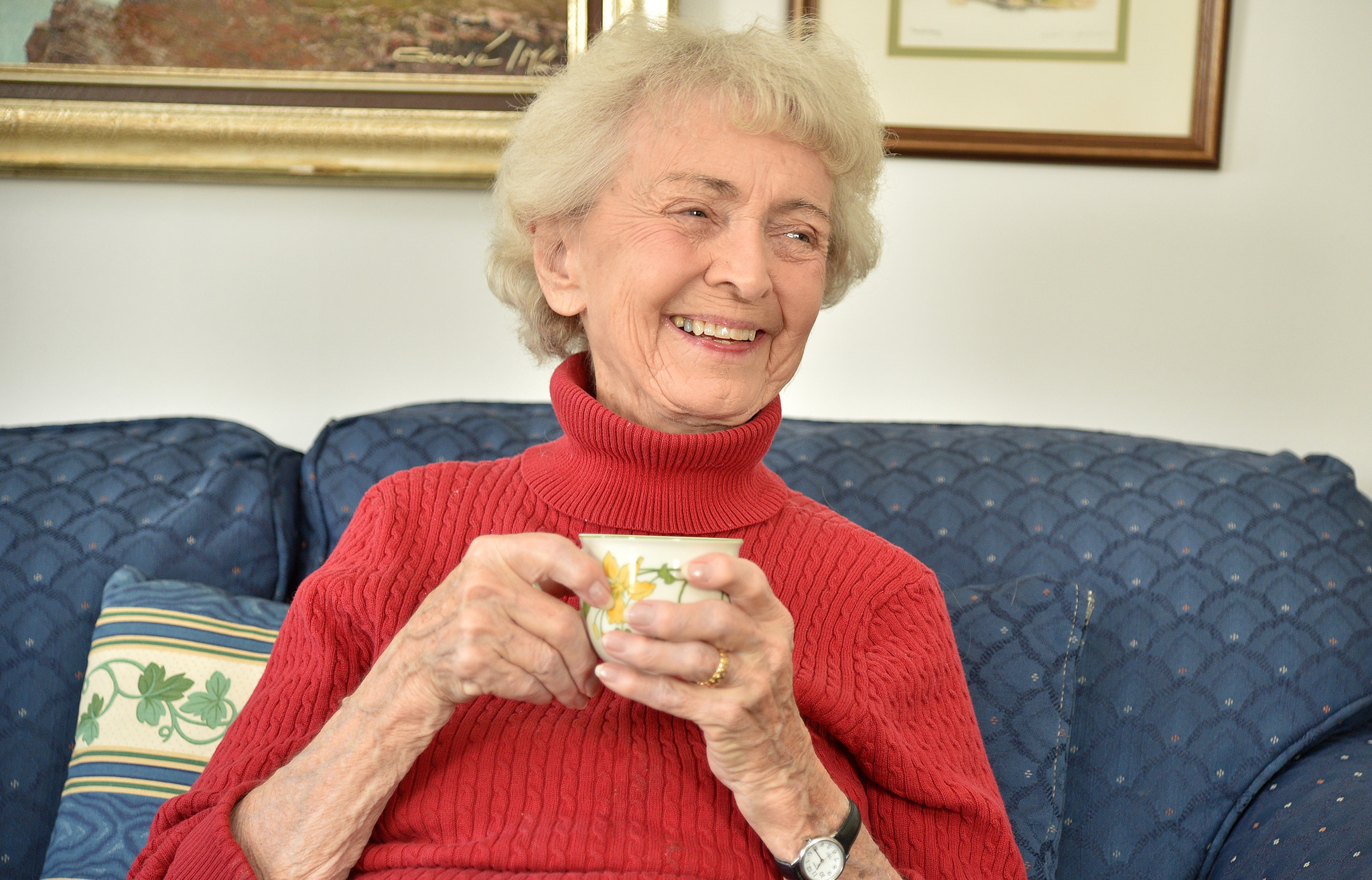 Image Source
She's currently living in Washington DC and is still taking on roles in theatre into her eighties.
[prebid_middle]
She's even taken on voice acting and voiced various elderly female characters in the game Fallout 3 in 2008.
Killin' it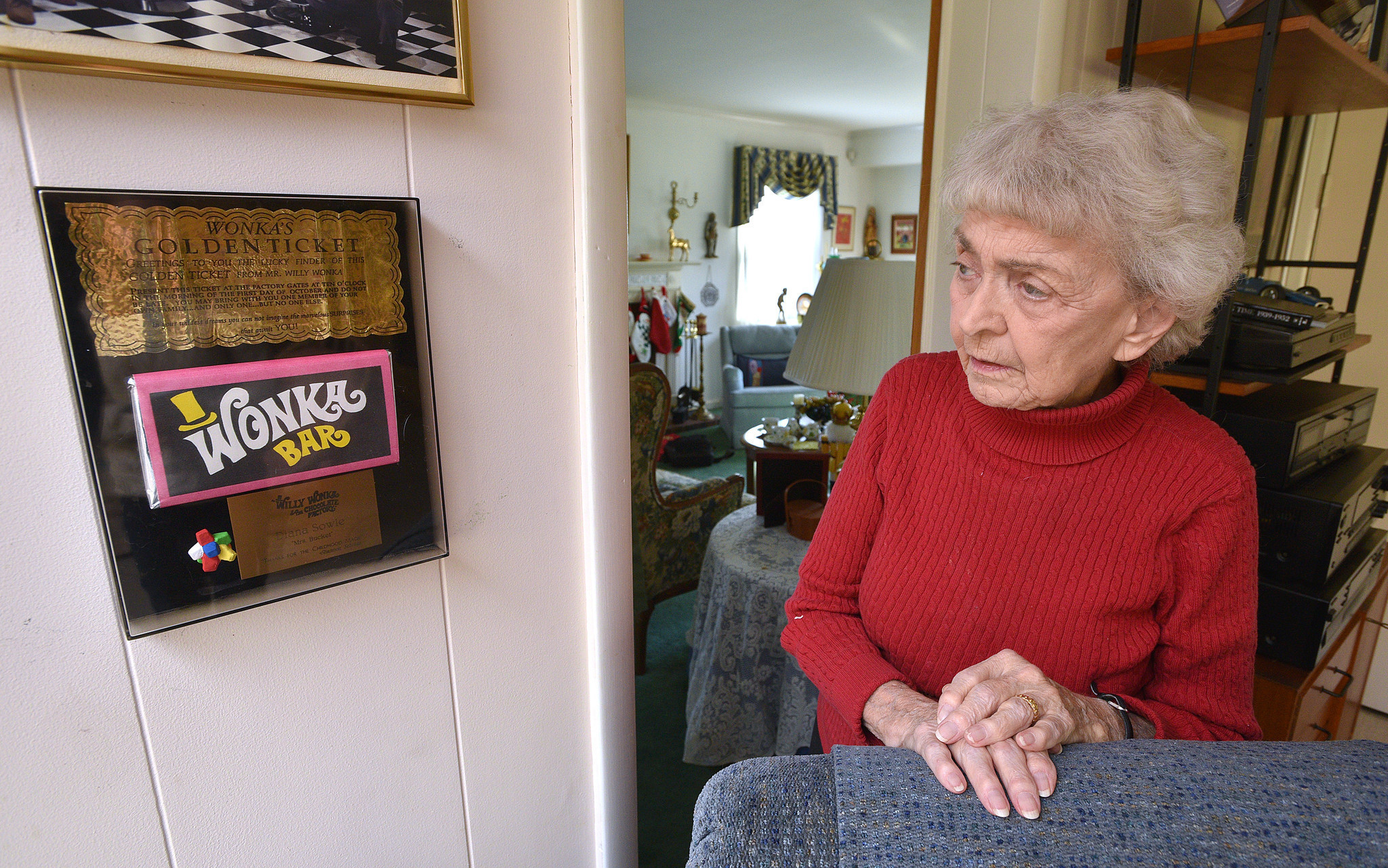 Image Source
She didn't do a lot of screen roles following her stint in Willy Wonka and the Chocolate Factory.
[prebid_bottom]
Not many on-screen roles
Her only other film roles were in 1994, where she appeared as a hairdresser in Guarding Tess and a cartel maid in Clear and Present Danger.
Cheer up Charlie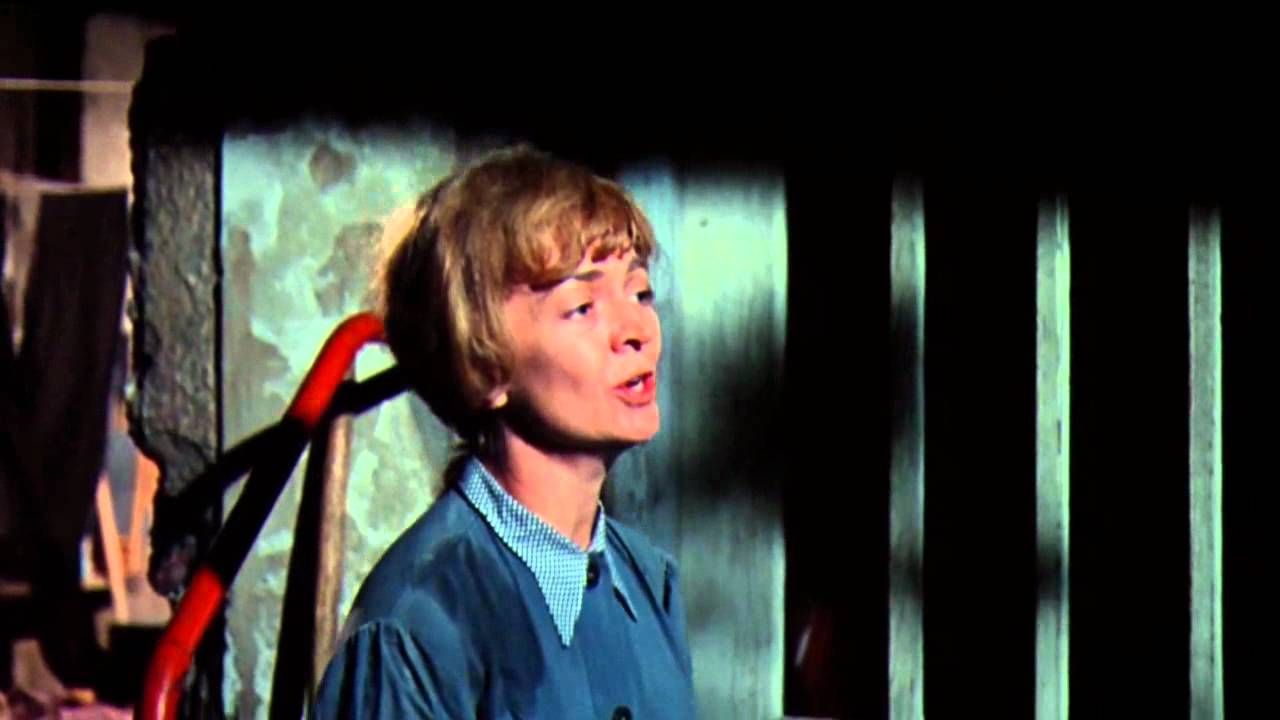 'Cheer up Charlie' was a song performed by Diana in the film; her most iconic moment throughout.
[prebid_top]
She's since met up with the cast for various reunions and still remembers the experience fondly.
Taking a trip down memory lane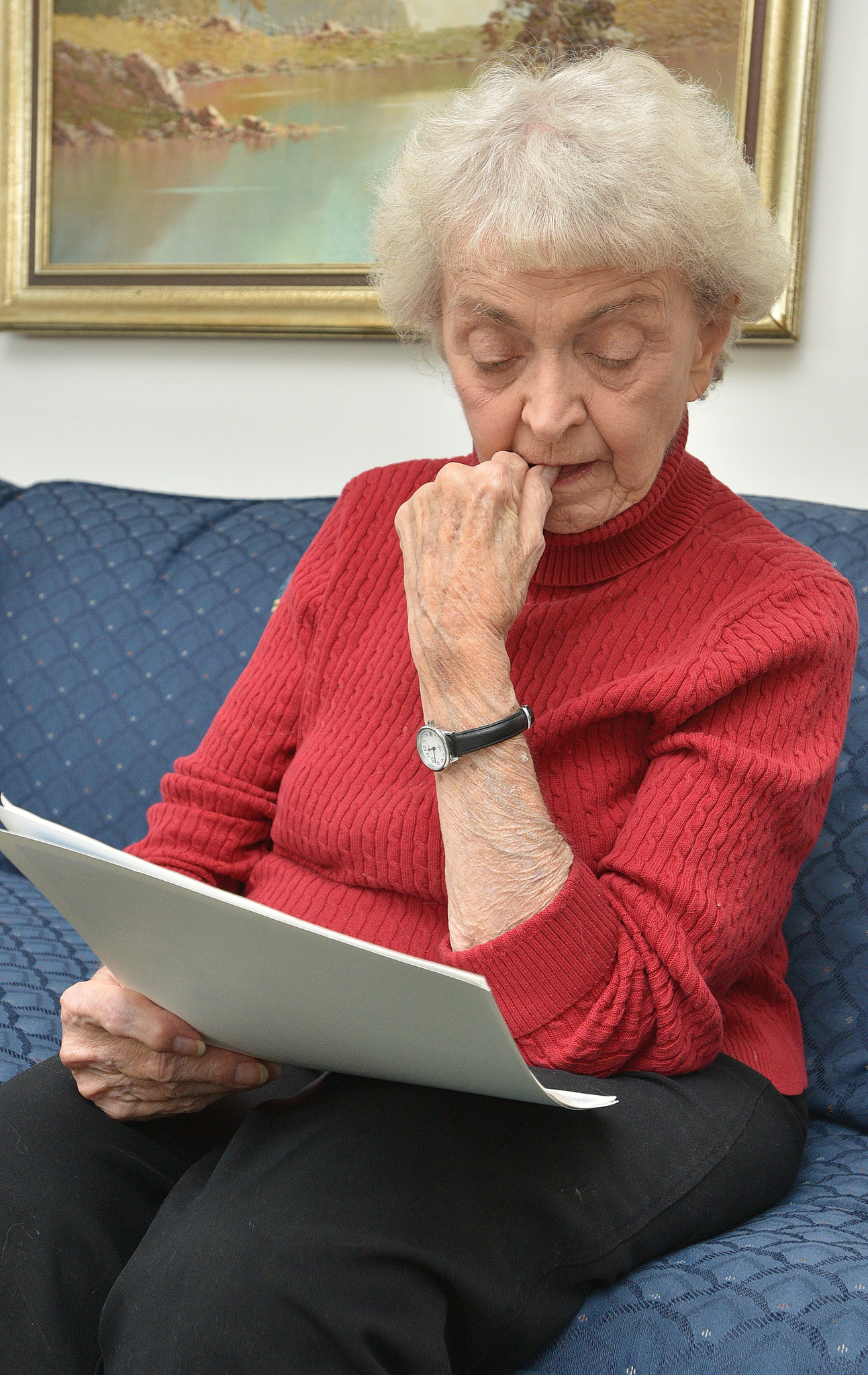 She said:
"My husband and I were living in Germany at the time. My husband worked for the government. I have been producing plays and we toured in what were known as the America houses. They are like cultural centers…
[prebid_middle]
…They were just finding out who was around in Germany. One day, I got a call-in to audition for it and that was it."
The rest is history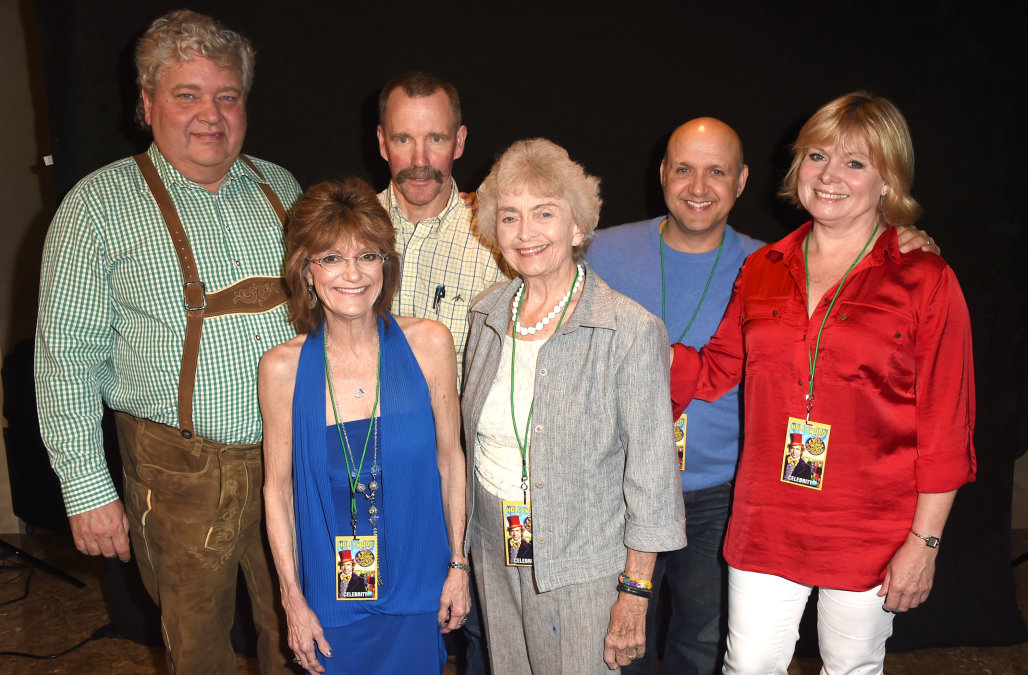 Diane said that when the film came out, it didn't do so well:
"It didn't really get good reviews was it was released. Back then, I thought too bad this would have been a nice opportunity. I sort of closed the window on it at that point."
Little did she know, Mrs Bucket would still be talked about half a decade later!
[prebid_bottom]
Grandpa Joe – Jack Albertson
Grandpa Joe was just as much a kid as the rest of the cast – we can still feel his joy at discovering that Charlie found the last golden ticket.
Everybody get down now
Jack Albertson played the lovable grandad and had an extremely successful acting career before and after the film came out.
[prebid_top]
He won the Triple Crown of acting in 1976 – the eighth performer to ever do this.
Hollywood walk of fame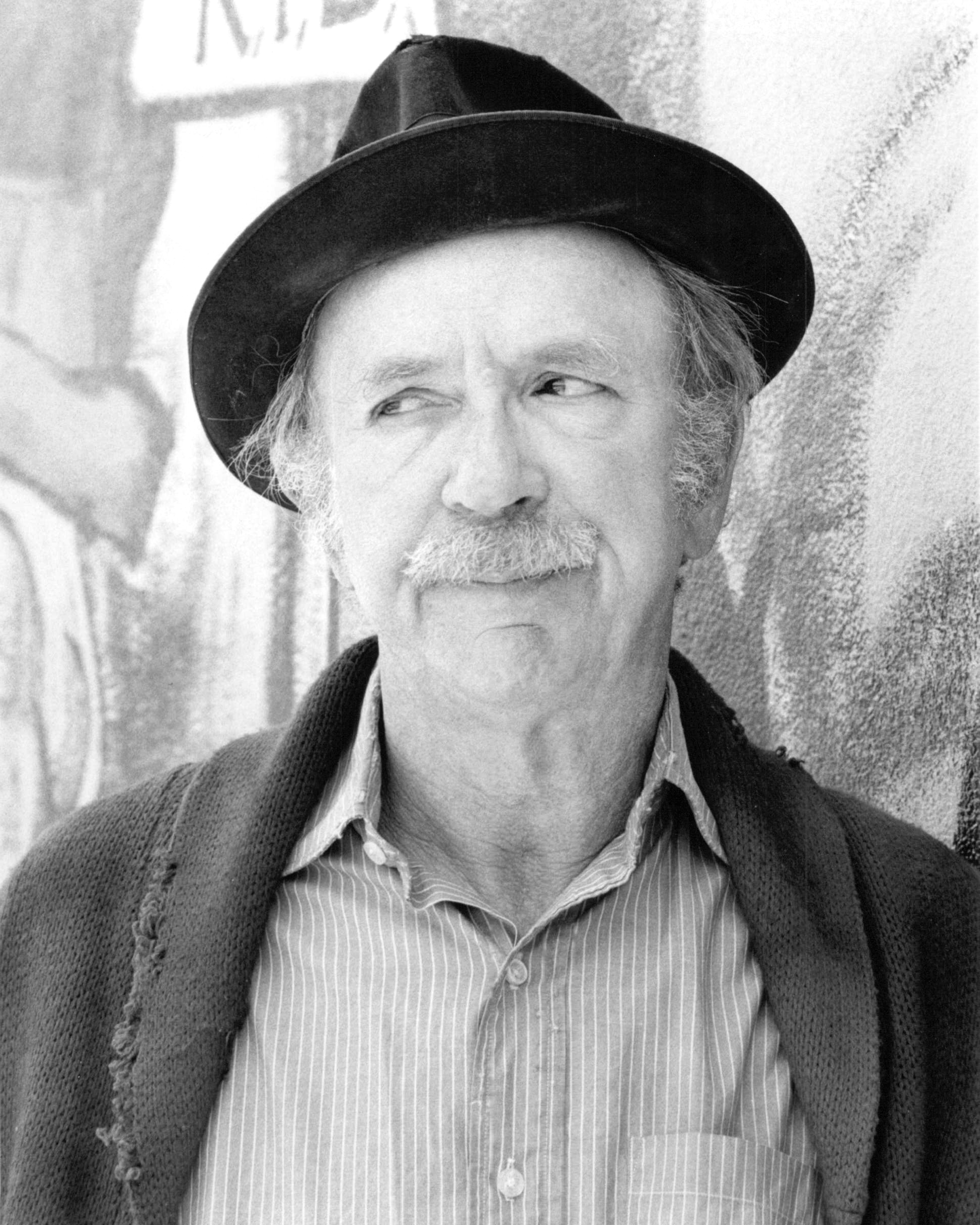 Image Source
It came after his success in winning an Oscar, Tony and Emmy over the space of ten years.
[prebid_middle]
He also has his own star on the Hollywood Walk of Fame – it's on 6253 Hollywood Boulevard.
Dancing with joy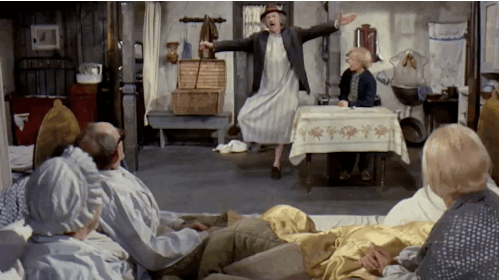 Before his death, Jack had a career that spanned over more than half a century! Good going Jacky lad.
[prebid_bottom]
He's dabbled in everything
He said:
"I started out in vaudeville, and vaudeville died. I hit the burlesque houses and they padlocked 'em…
What next…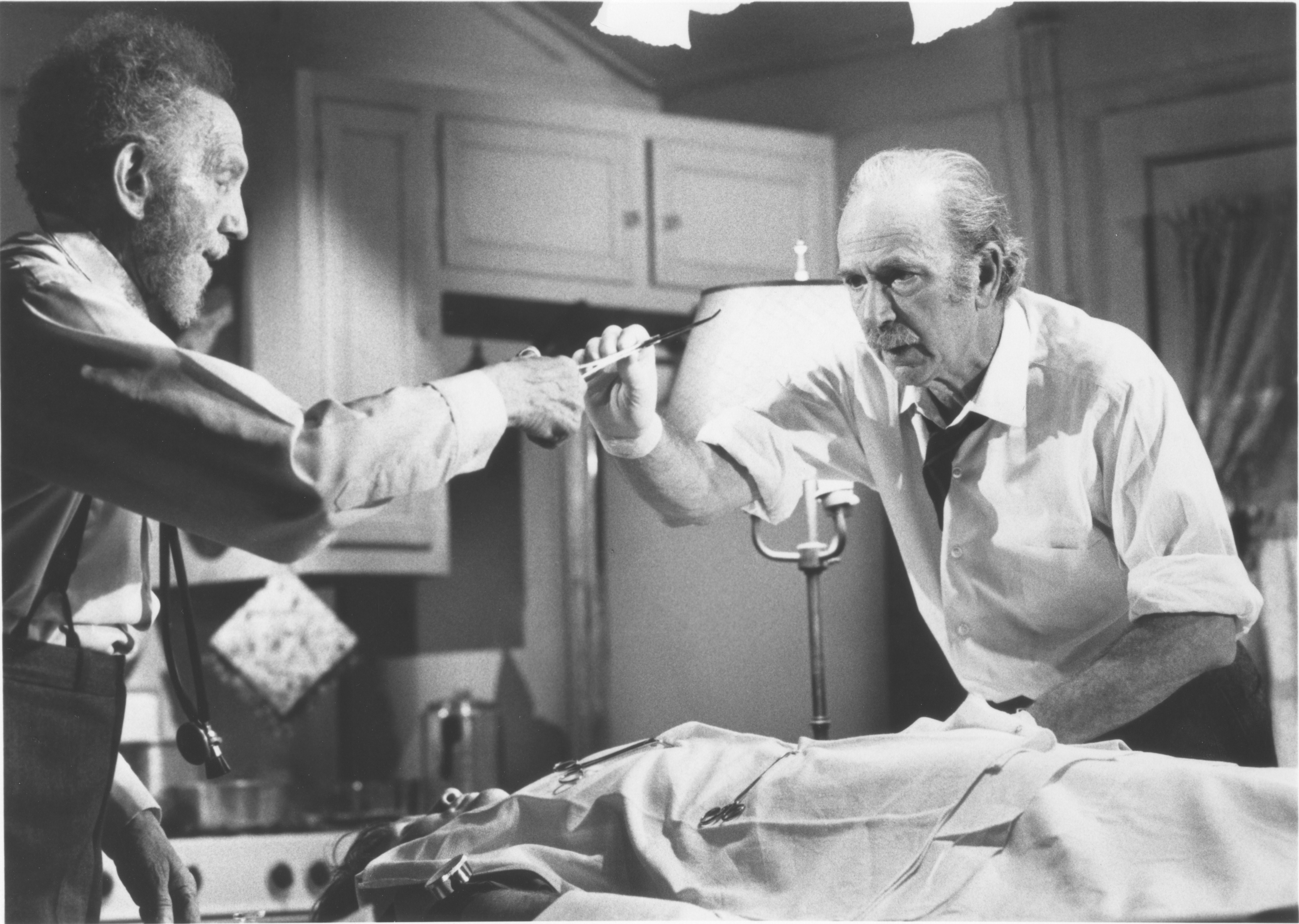 Image Source
…I tried radio, and you know what happened to radio. Then live TV, and it vanished…
[prebid_top]
…Now that I've finally got a toehold in movies, look what's happening to them."
It's the millenials at it again.
He appeared in more than 30 films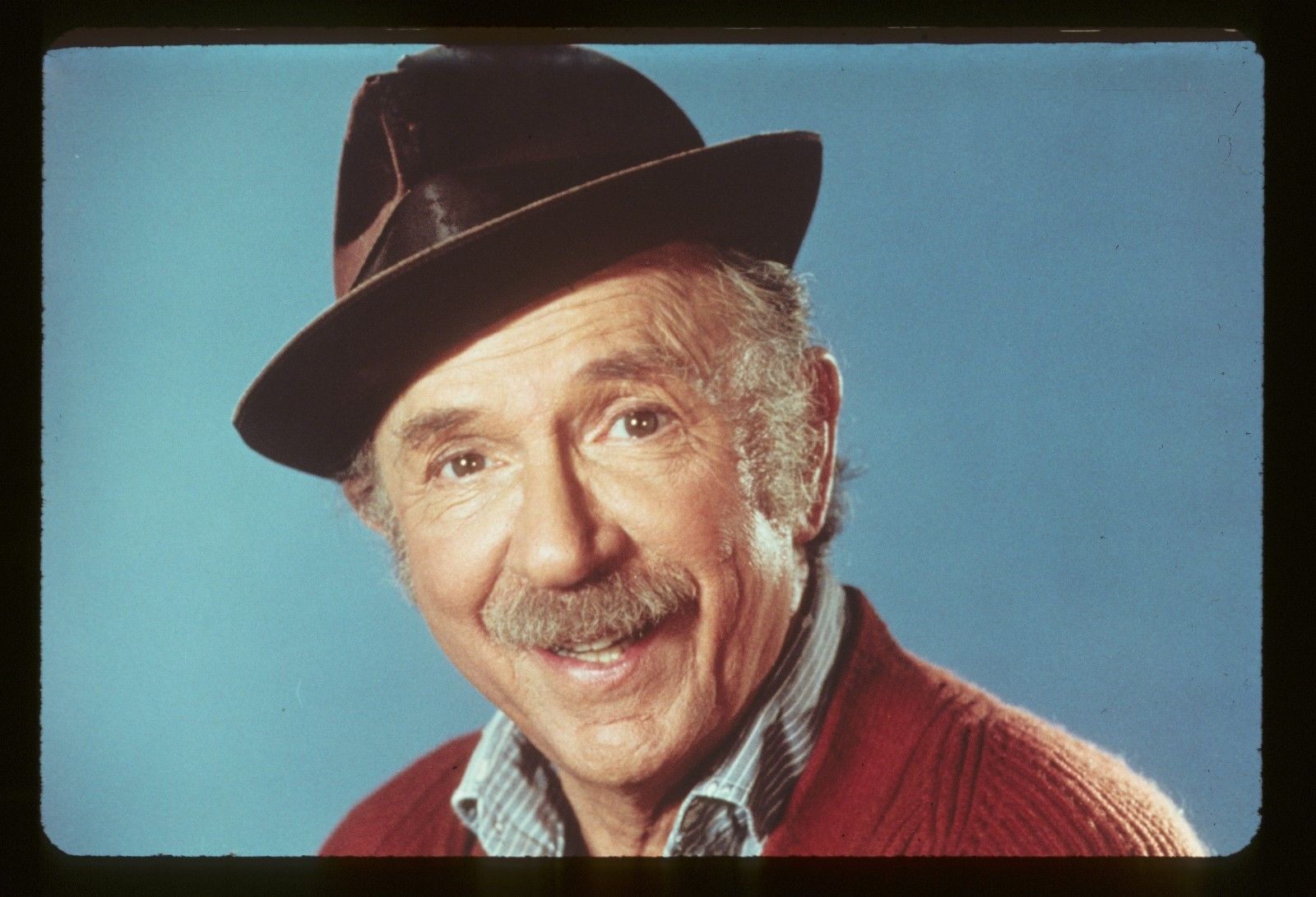 Image Source
He appeared in over 30 films alone and his television credits are just as long!
[prebid_middle]
After living in Hollywood for a number of years, the actor got some bad news…
A star until the end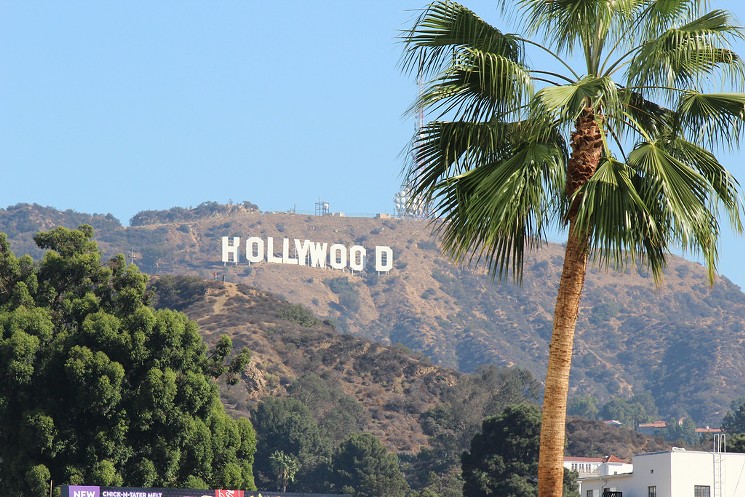 He found out that he colorectal cancer in 1978 but didn't tell anyone about it and carried on acting until his death.
[prebid_bottom]
Oompa Loompa – Rusty Goffe
Rusty Goffe is one of the few remaining members of the cast who is still around and acting.
When the squad get ready for the sesh…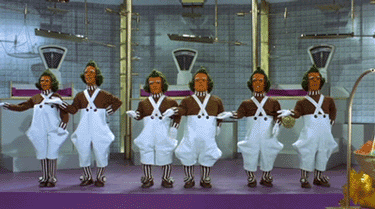 The English actor – who has dwarfism – has been acting since 1963 and played the leader of the 'oompa-loompas'.
[prebid_top]
Since then he has appeared in Star Wars: Episode IV – A New Hope (1977).
May the force be with you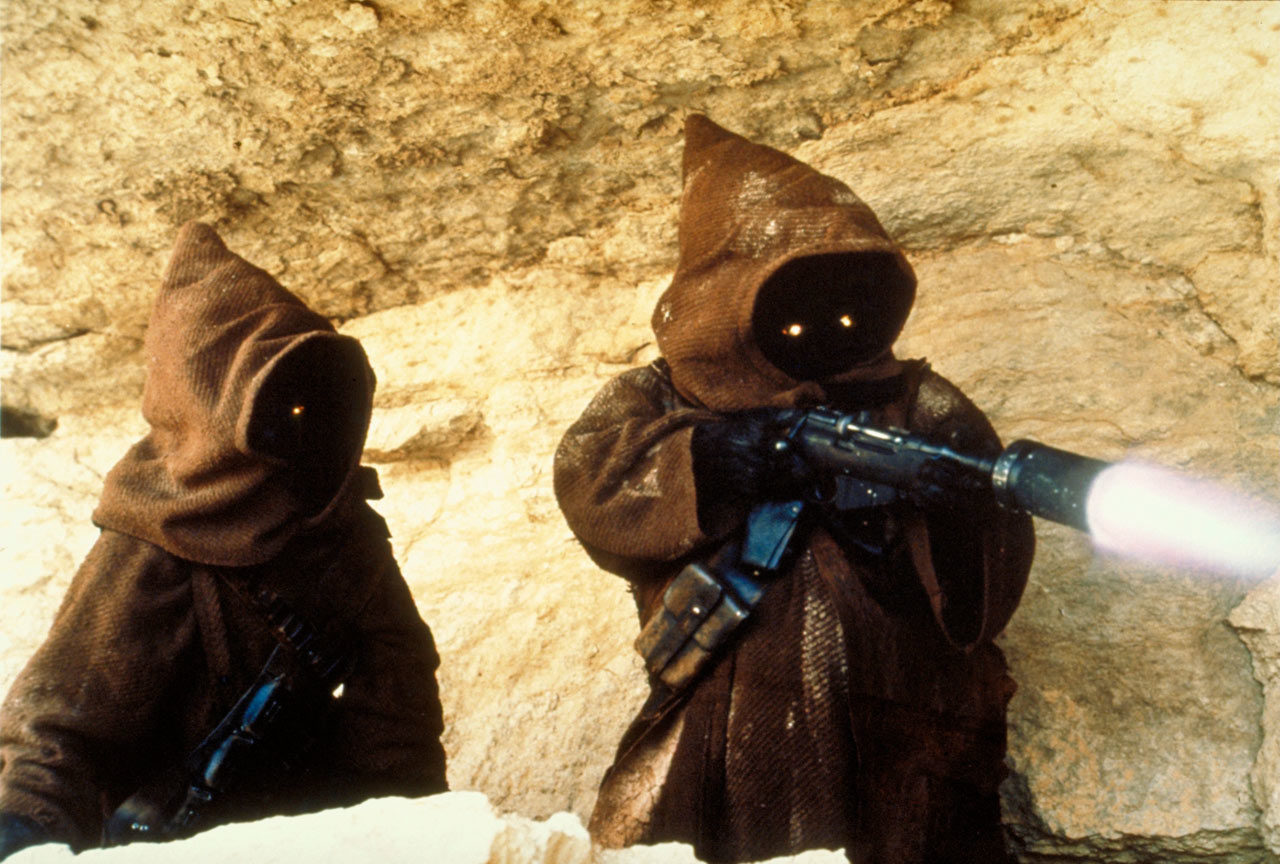 He has also been in multiple Harry Potter films playing various different characters such as Gringott's bank goblin.
[prebid_middle]
He said in an interview that his favourite role was in Willy Wonka and the Chocolate Factory.
He enjoyed being an oompa-loompa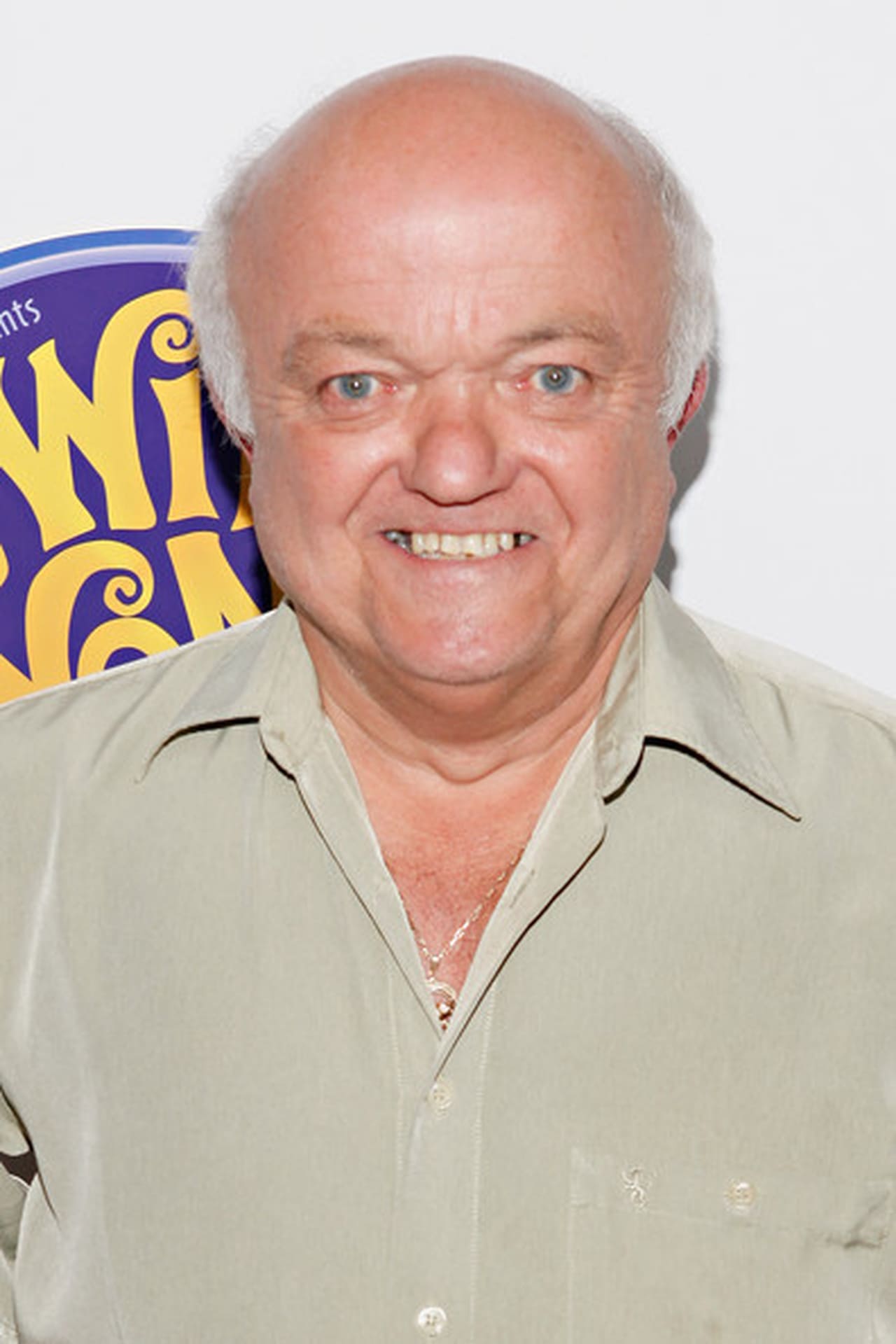 He said:
"It was only since the fantasy films came of age, when they wanted little people to portray goblins, elves and robots, that a lot of short people gave up lucrative day jobs to be in the movies."
[prebid_bottom]
What else has he been up to?
He worked as a weatherman for Britain's Bounciest Weather, which appeared on L!VE TV from 1995-99.
Jump!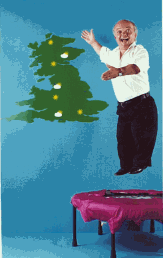 He also runs a theatre with his wife in Leighton Buzzard; his students have gone off to do great things.
[prebid_top]
Rusty has admitted although he feels lucky for the opportunities he's had over the years, he would like to be taken more seriously as an actor.
Typecasting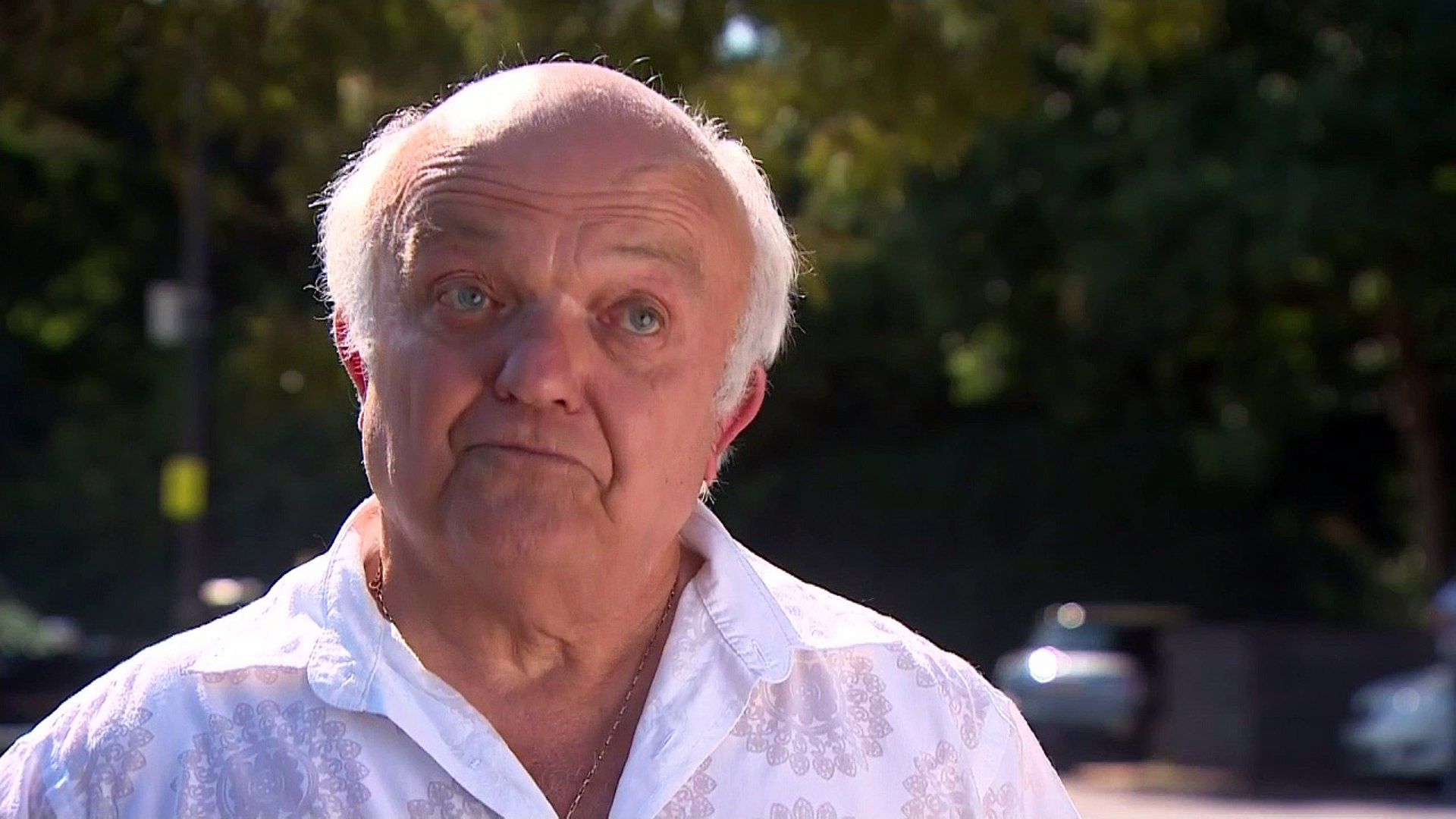 Image Source
He said:
"I would like to do a 'normal' role on a movie. It doesn't really frustrate me but people do typecast little guys and think we can only do things in masks and costumes."
[prebid_middle]
He added that:
"I would like to do a more serious role and find a script that didn't look down on the dwarf, one with no hint of the usual jokes…
Rusty as the HP's Bank Goblin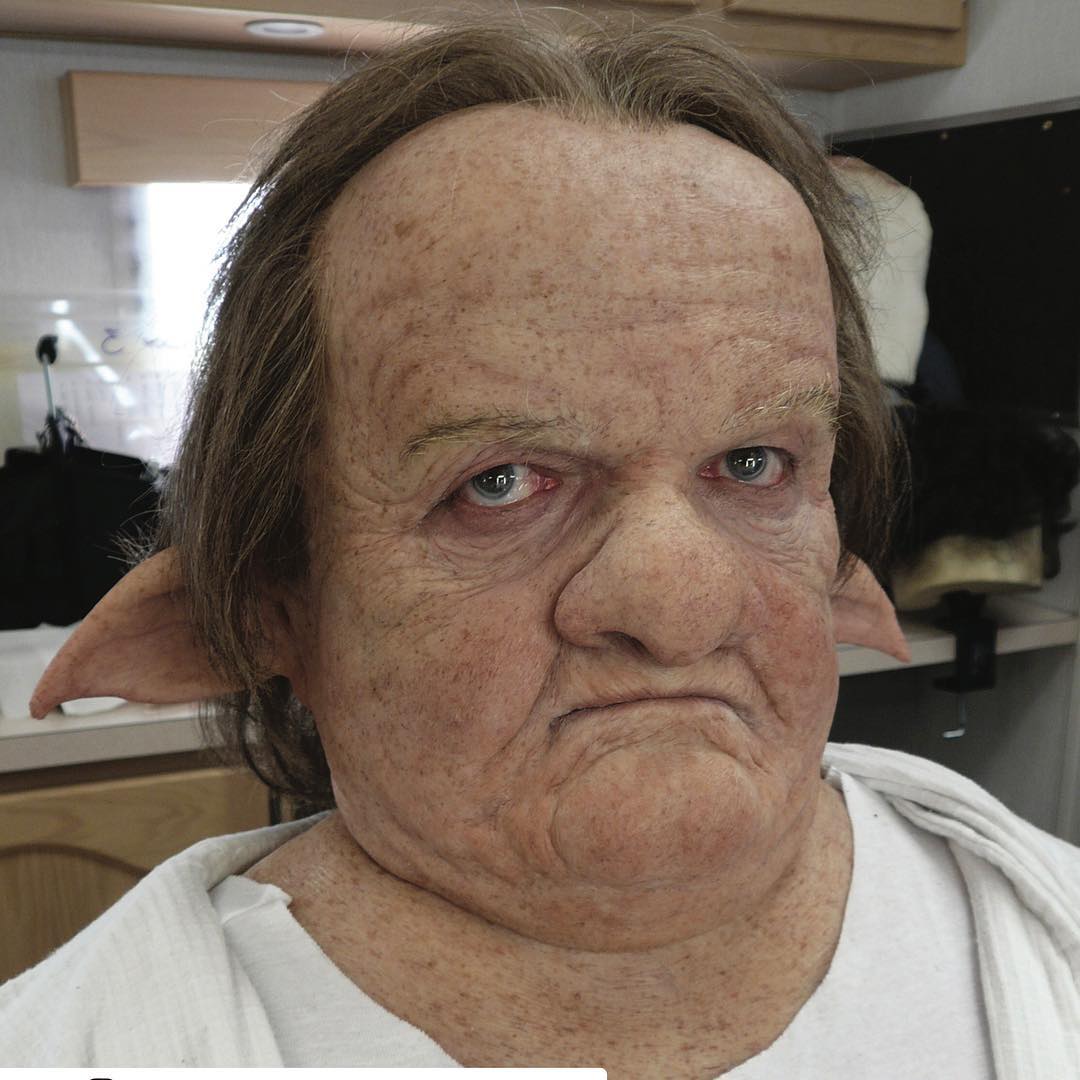 …Really, we can see it is a little person – you don't need to ridicule him on film."
[prebid_bottom]
Arthur Slugworth – Gunter Meisner
Arthur Slugworth is the villanous rival of Willy Wonka who tries to steal his secret recipes (although it is revealed it was a set-up).
The baddie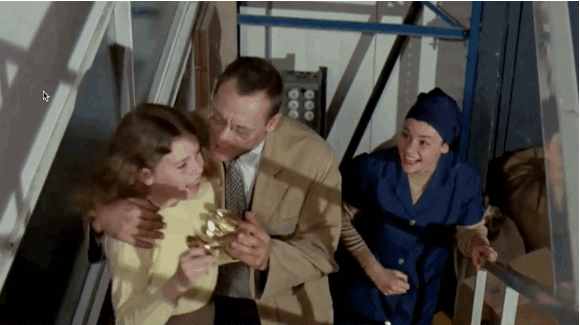 "Oh, that Slugworth. He was the worst. Finally, Willy Wonka said 'I shall be ruined. Close the factory.', and that's just what he did. He locked the gates, and vanished completely."
-Grandpa Joe
[prebid_top]
The dastardly character (who turned out to be the good guy) was played by german actor, Gunter Meisner.
He still scares us…
Up until his death, Gunter played numerous roles over the years – including Adolf Hitler and various Nazis.
[prebid_middle]
Did you know he was actually in a Nazi death camp during the second World War?
The haunted look says it all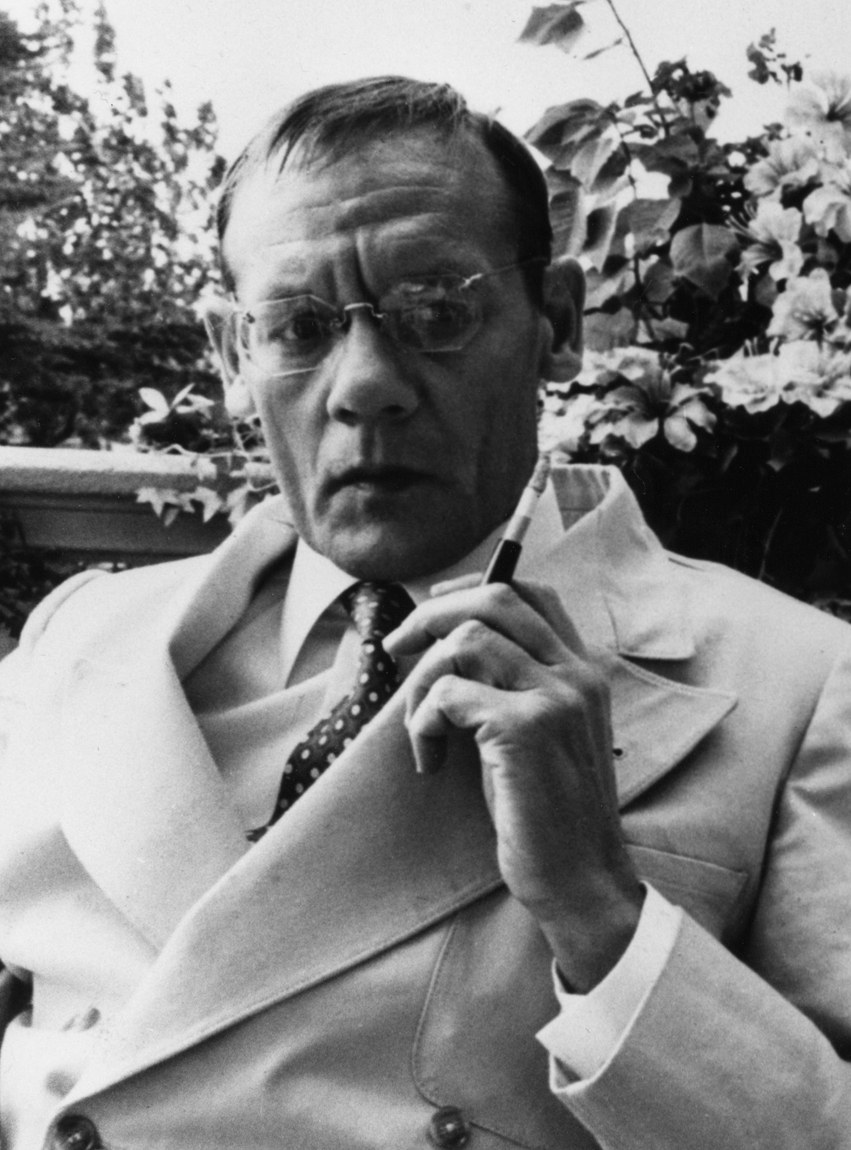 He also founded the Gallery Diogenes in Berlin (1959), which showcases visual art as well as absurd theatre.
[prebid_bottom]
Ace of Aces
Post-Willy Wonka, he acted as Hitler in the 1982 action comedy L'as des as as well as in The Winds of War.
Who's there?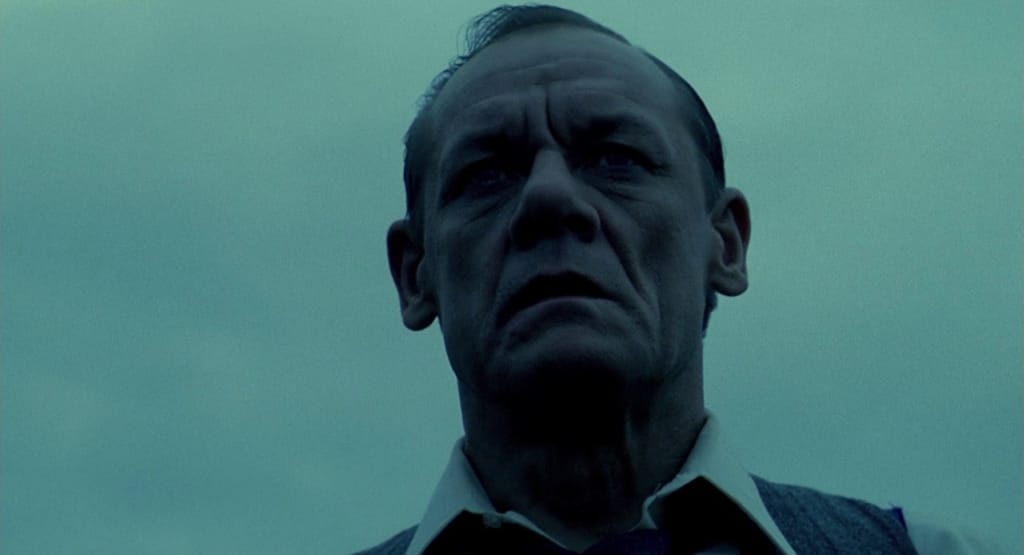 Throughout the eighties, he made appearances in multiple British and foreign TV series and films.
[prebid_top]
Sadly, he passed away at age 68 on 5th December 1994, due to heart failure.
Gunter Meisner
Tragedy struck during filming for the television series Tatort – a crime series set in Germany.
[prebid_middle]
The actor was fluent in four languages and acted in over 100 films – he truly dedicated his life to the arts!
A life of film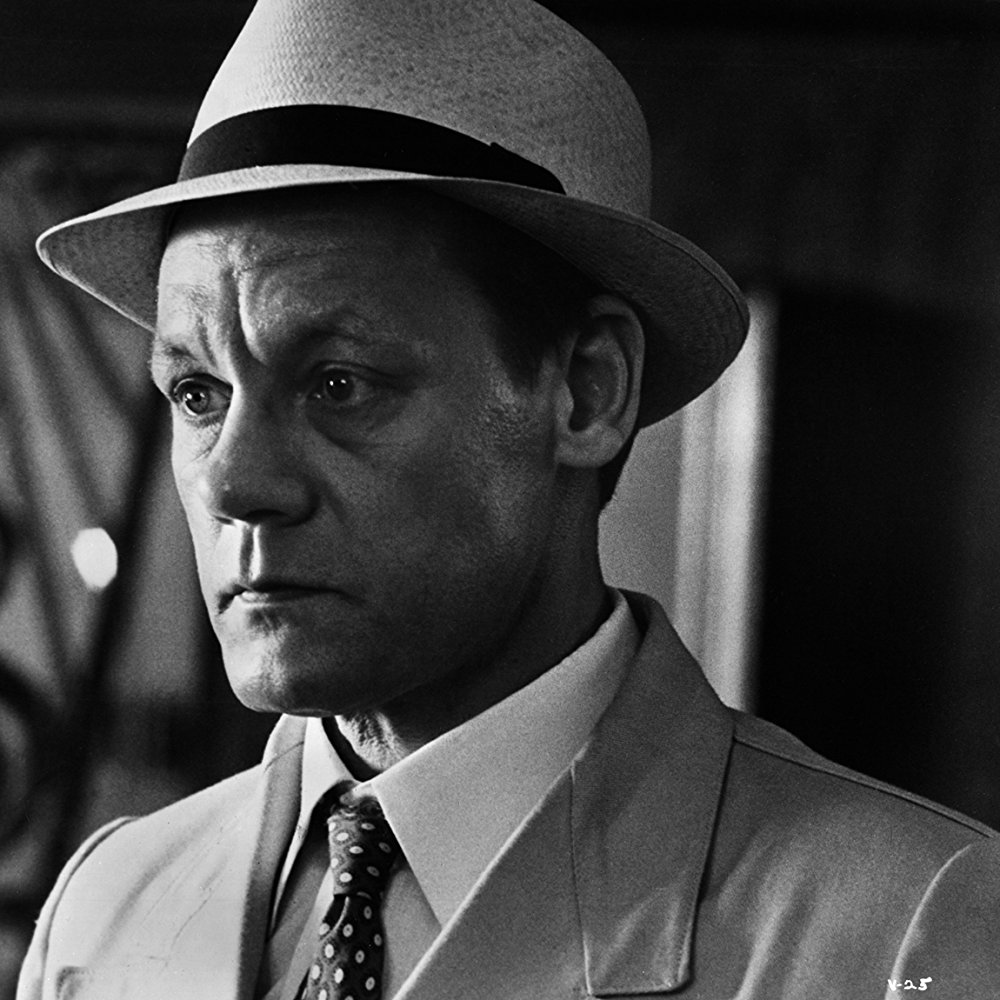 Throughout his career, Gunter specialised in comedies and classical drama. He also performed on Broadway!
[prebid_bottom]
Mrs Teevee – Nora Denney
Mrs Teevee was the mother of TV-obsessed brat Mike Teevee. The actress was Nora Denney.
Nora Denney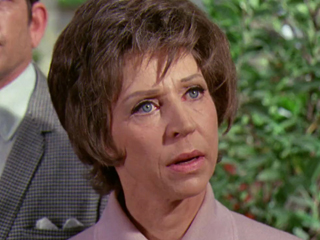 She was actually the second choice to play Mike Teevee's mum on Willy Wonka and the Chocolate Factory.
[prebid_top]
The producers wanted Jean Stapleton, but she turned down the role in order to take part in a TV pilot. Sassy.
How Nora began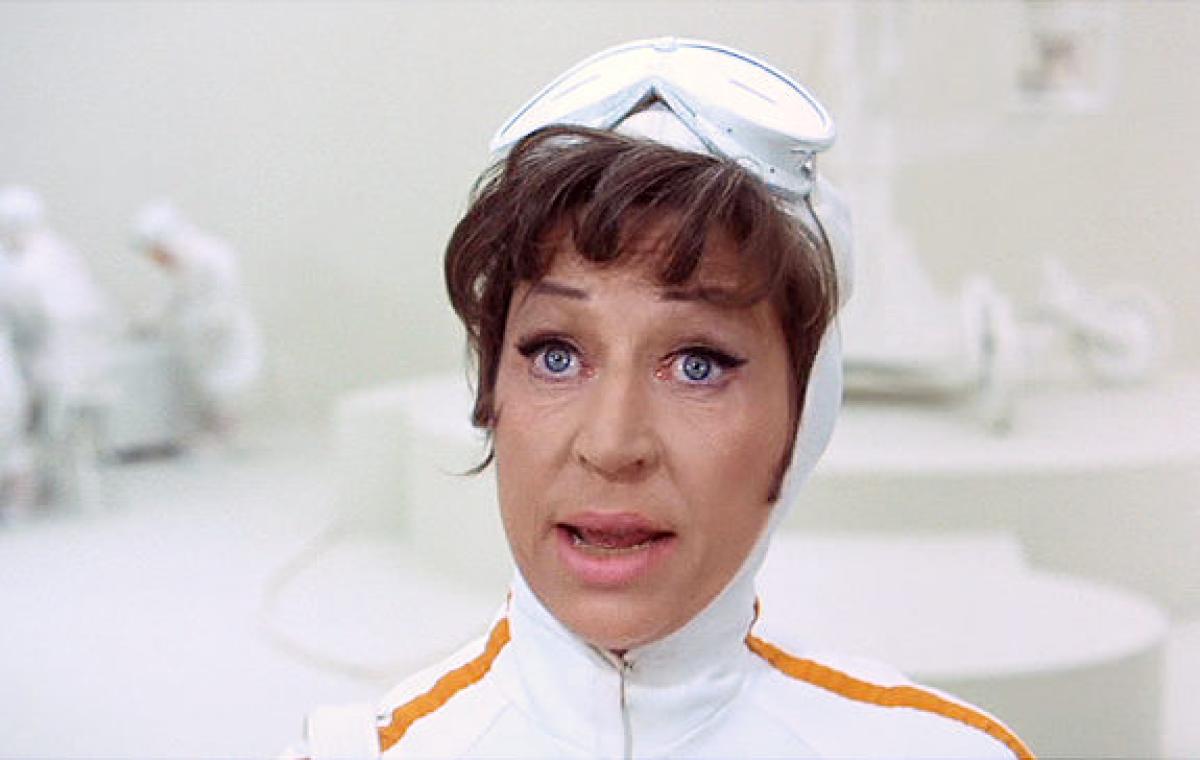 Playing Marilyn the Witch, a presenter for horror movies on Channel 5, was her first big break!
[prebid_middle]
She got the nickname 'Dodo' which was taken from the first syllable of her first name.
The Weirdos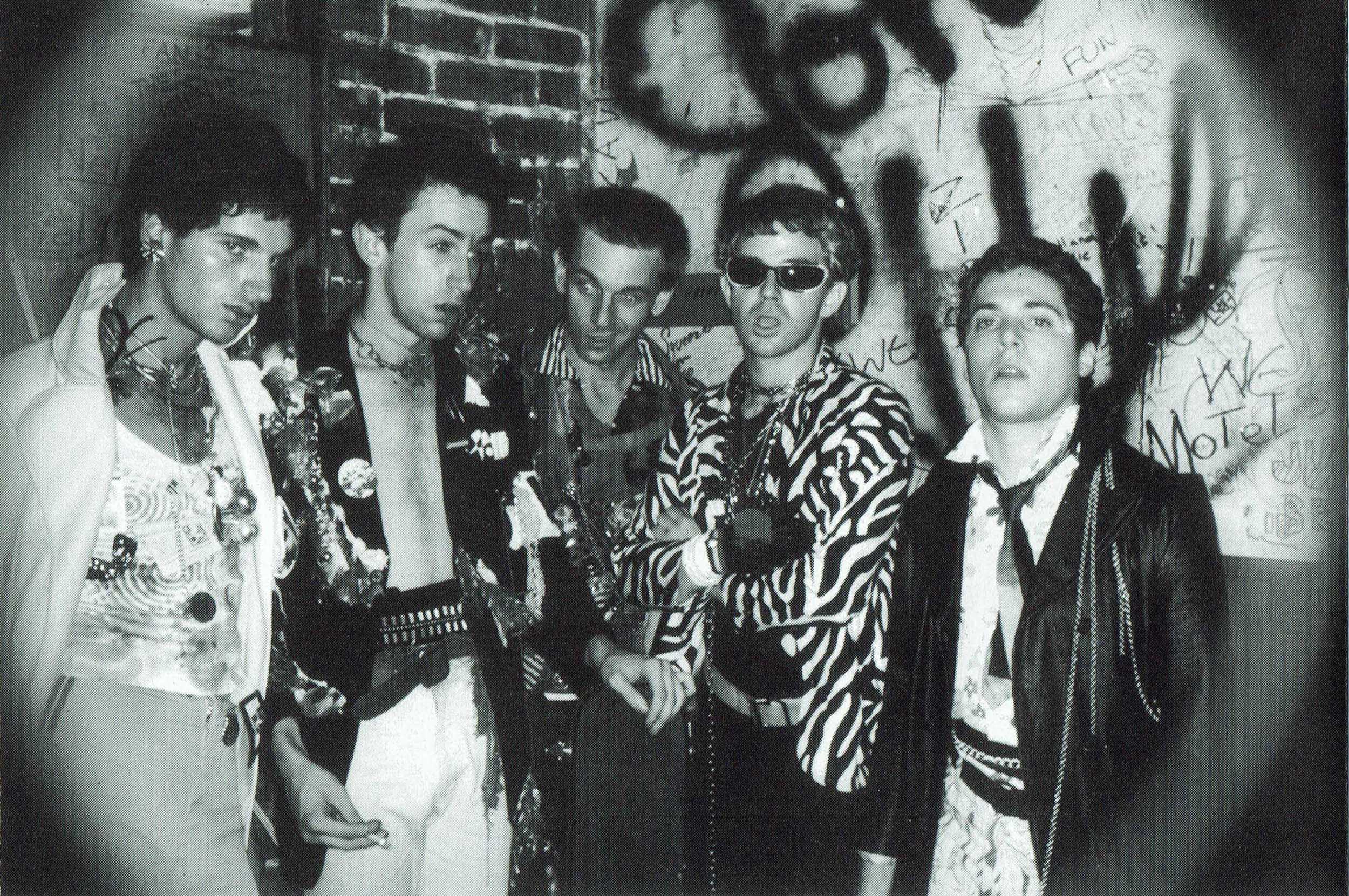 Image Source
Her sons, John and Dix Denney, set up the punk band The Weirdos which are based in Los Angeles.
[prebid_bottom]
Film credits
She starred in films throughout the seventies, eighties and nineties including I Wonder Who's Killing Her Now? (1975) and Truman (1995).
Post Willy Wonka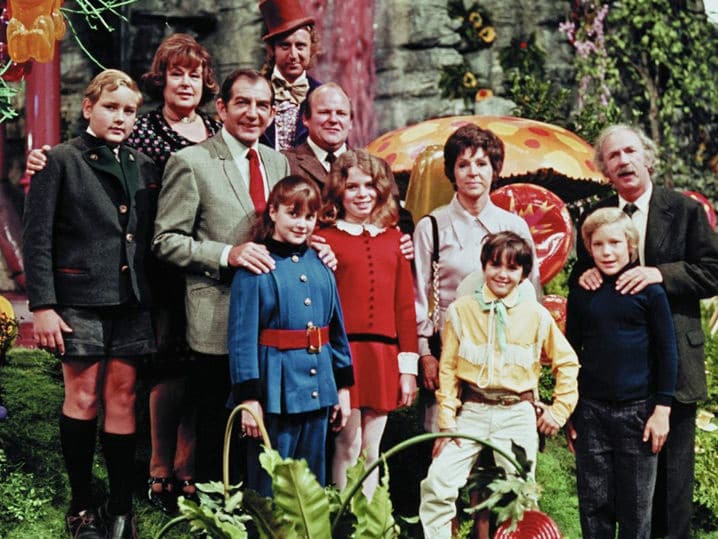 Nora made her final film appearance in Ride with the Devil (1999), where she played an elderly woman.
[prebid_top]
This was to be her last film role, as she sadly passed away on 20th November 2005 at age 78.
Marilyn The Witch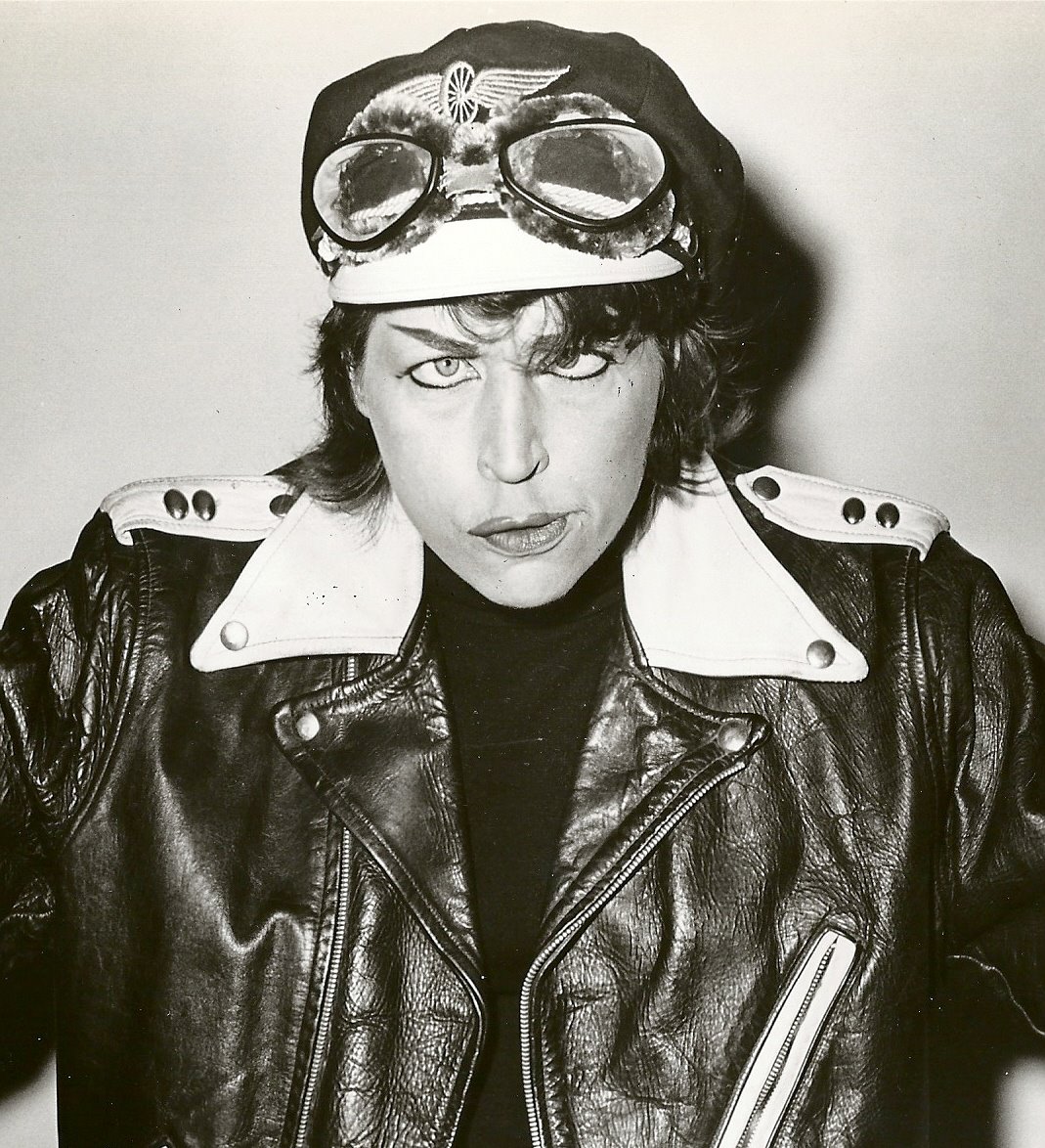 The actress has a facebook page in her honour with information about her life and career.
[prebid_middle]
It includes photos of her in her youth, as well as snapshots from her film appearances.
Nora in 1951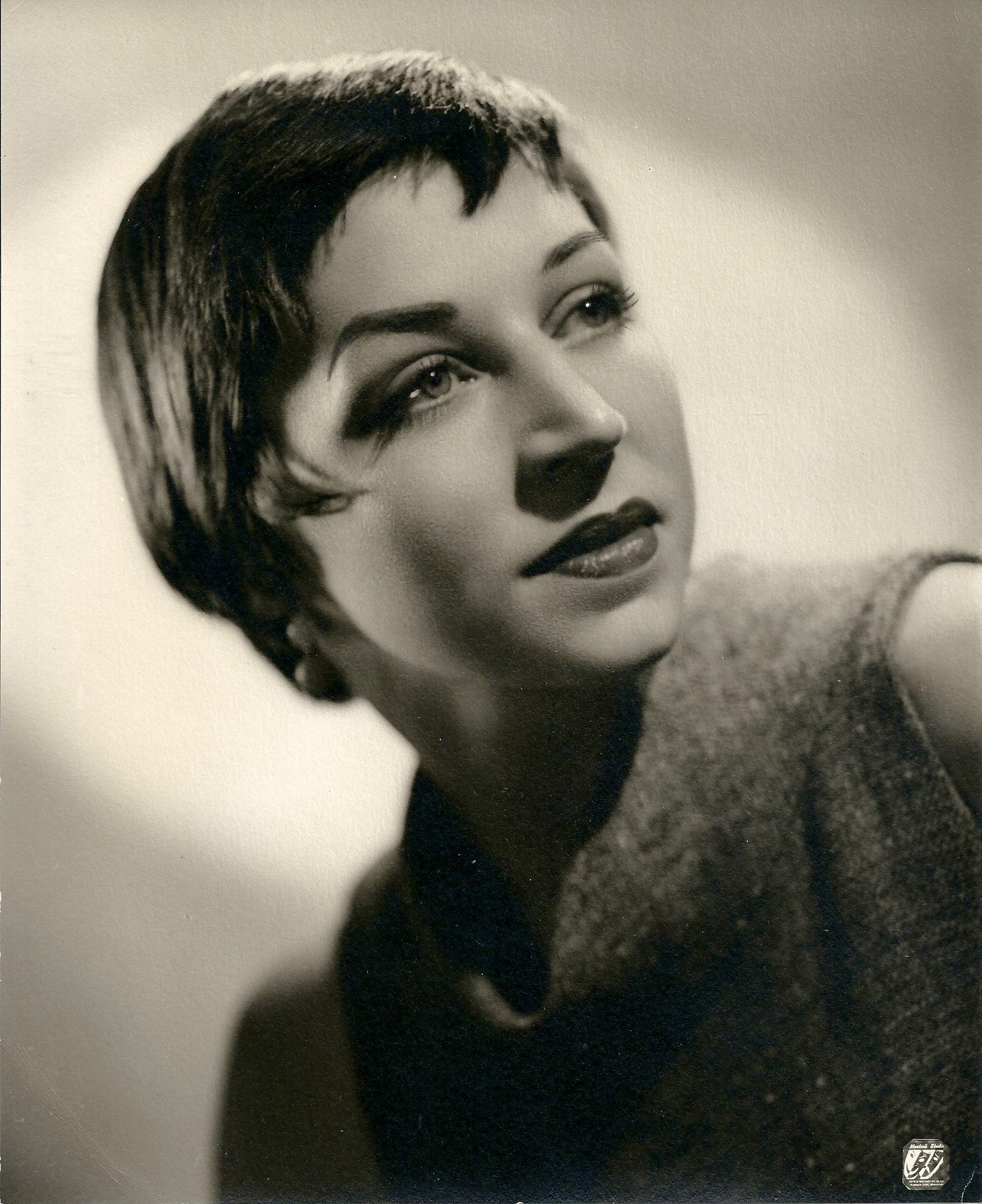 She clearly made quite an impression on fans! Up until her death, Nora was married to Art Director, Alan Denney.
[prebid_bottom]
Mr Salt – Roy Kinnear
Mr Salt was the sleazy businessman father of the spoilt Veruca Salt, who memorably fell down the rubbish shoot along with his daughter.
Salty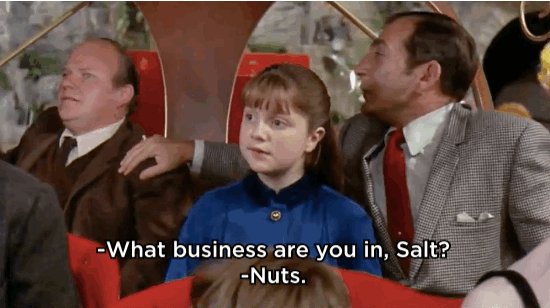 The actor, Roy Kinnear – who was born in Wigan, Lancashire – played the awful character.
[prebid_top]
He attended the Royal Academy of Dramatic Art in London, before taking on national service.
Household name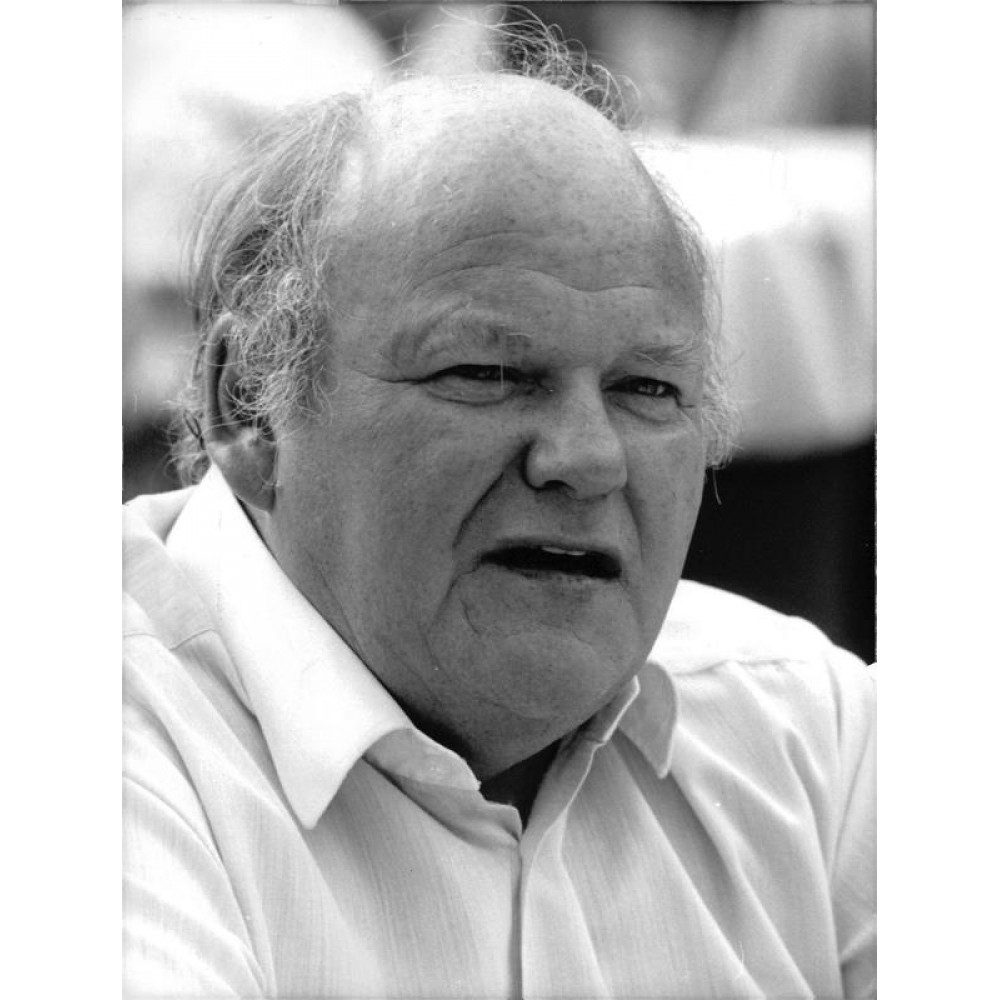 He began his career on stage, radio and television in Scotland before he landed his big break on the TV series That Was The Week That Was (1962).
[prebid_middle]
Alongside acting, Roy did a lot of charity work for disabled children, as his daughter Karina had been born with cerebral palsy.
A career spanning three decades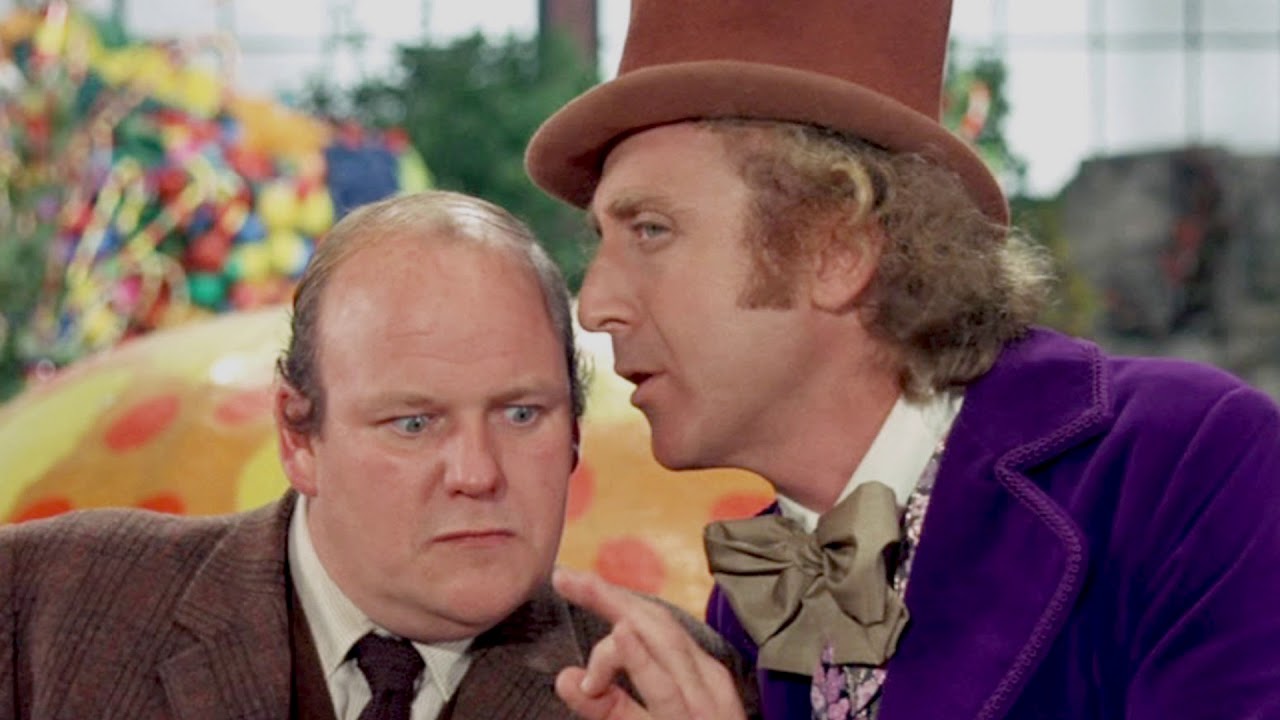 Image Source
He typically played slightly sinister characters and acted as Moriarty's henchman in The Adventure of Sherlock Holmes' Smarter Brother (1975).
[prebid_bottom]
Rory Kinnear
Did you know actor Rory Kinnear is Roy's son? We can definitely see a resemblance there!
Like father like son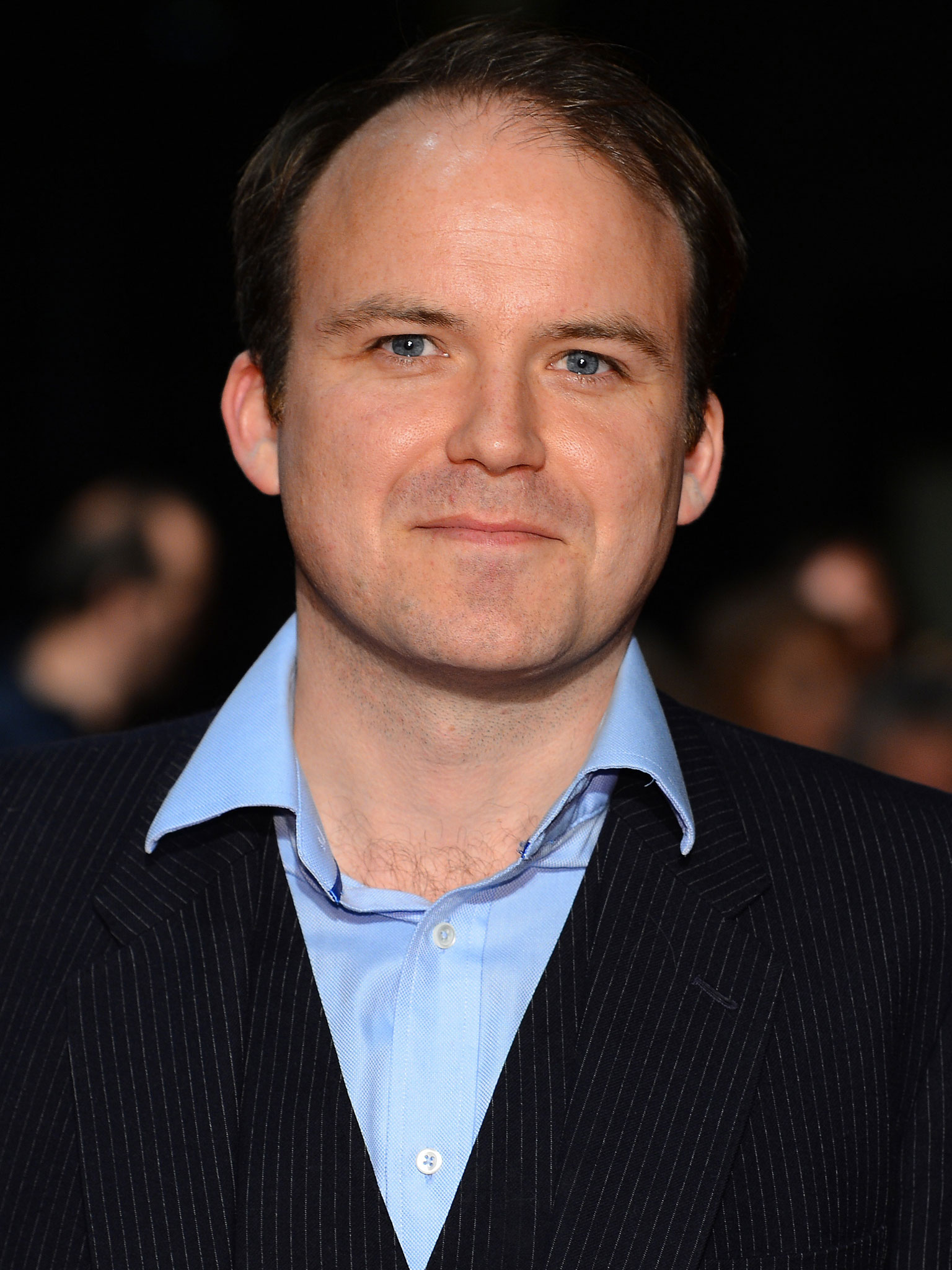 Image Source
Rory Kinnear followed in his father's footsteps and became an actor. He's appeared in The Imitation Game (2014) and Skyfall (2012).
[prebid_top]
Rory's also been nominated and won several acting awards over the years – taking on a number of projects post Willy Wonka!
Tradgedy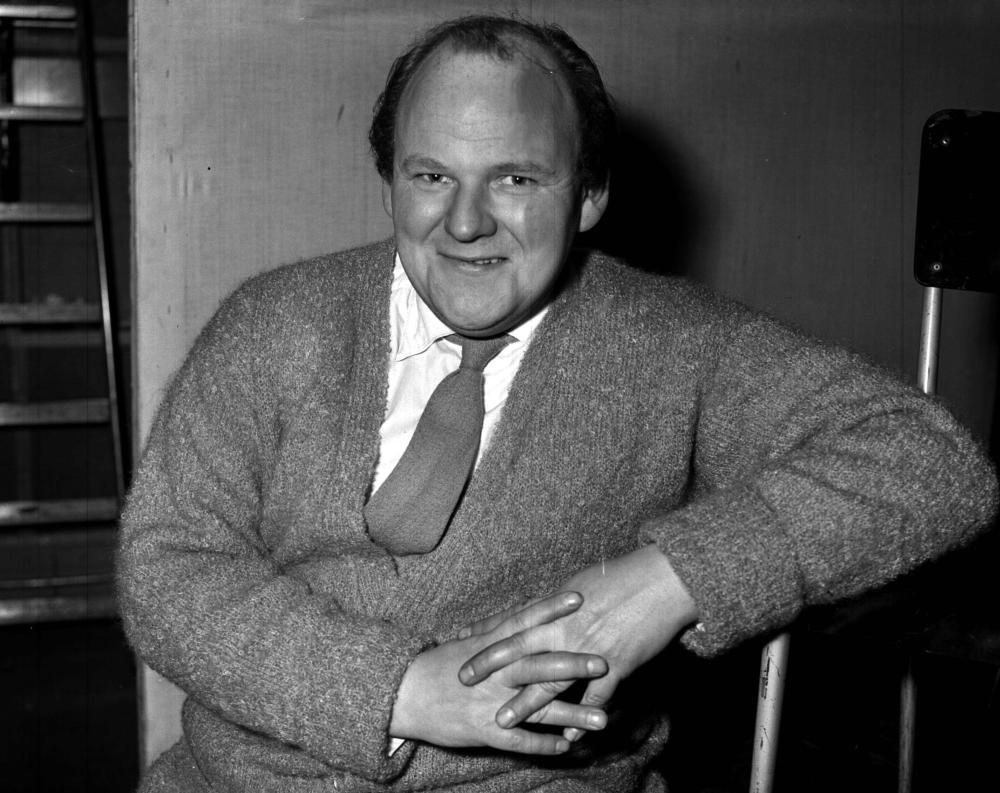 Image Source
Tragically, the actor passed away suddenly in 1988 after a stunt gone wrong while filming The Return of the Musketeers.
[prebid_middle]
He accidently fell of one of the horses and fractured his pelvis. He was taken to hospital.
The actor was filming a difficult stunt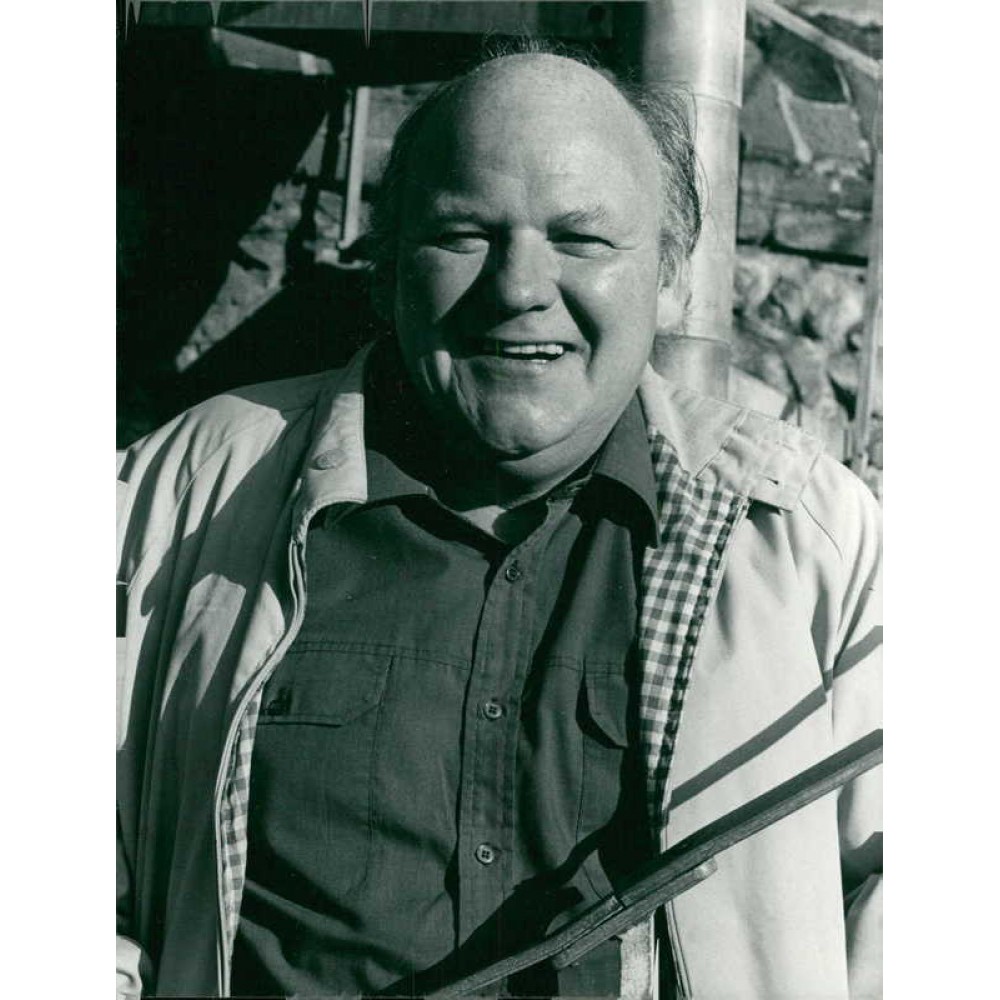 Image Source
Although he didn't die from his injuries, the shock of the experience caused him to have a heart attack, which he sadly did not recover from.
[prebid_bottom]
Mr Beauregarde – Leonard Stone
Mr Beauregarde was the father of bubble-gum brat Violet Beauregarde, played by the late actor Leonard Stone.
Whyyyyyy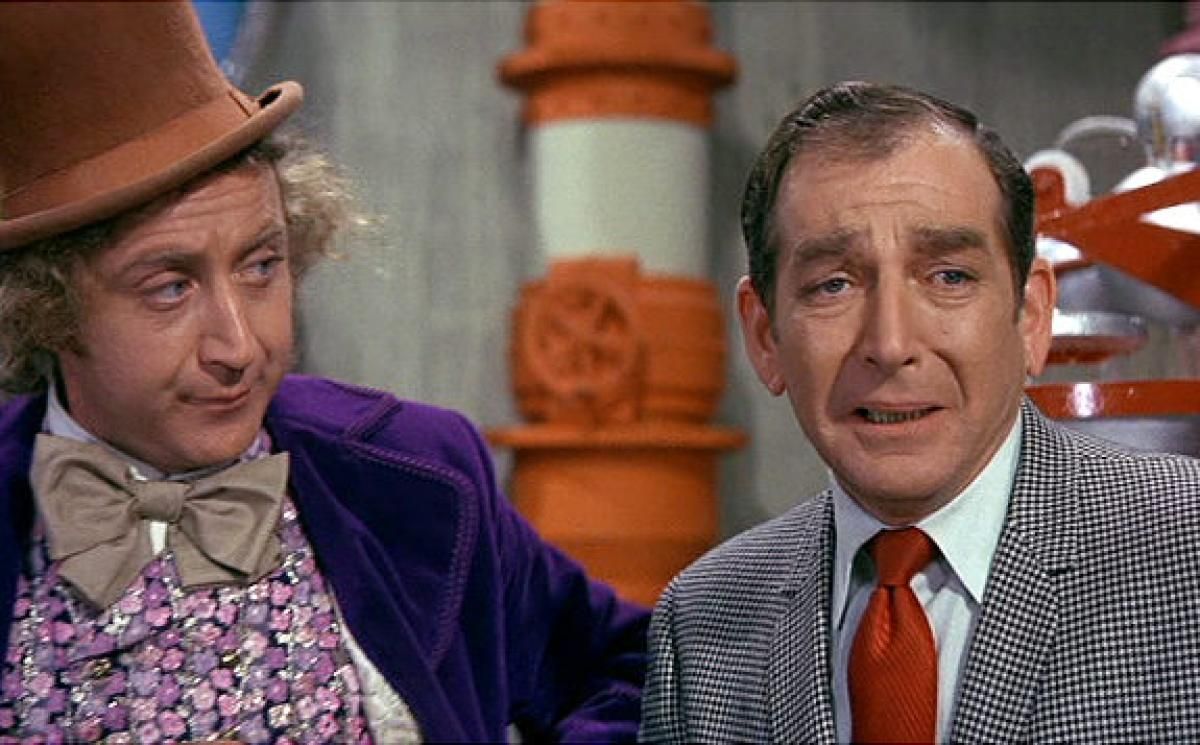 Image Source
Leonard Stone was born in Salem, Oregan on 3rd November 1923 and had an acting career of fifty years.
[prebid_top]
He was nominated in 1959 for a Tony Award for his performance in Broadway's Redhead.
Is this thing on?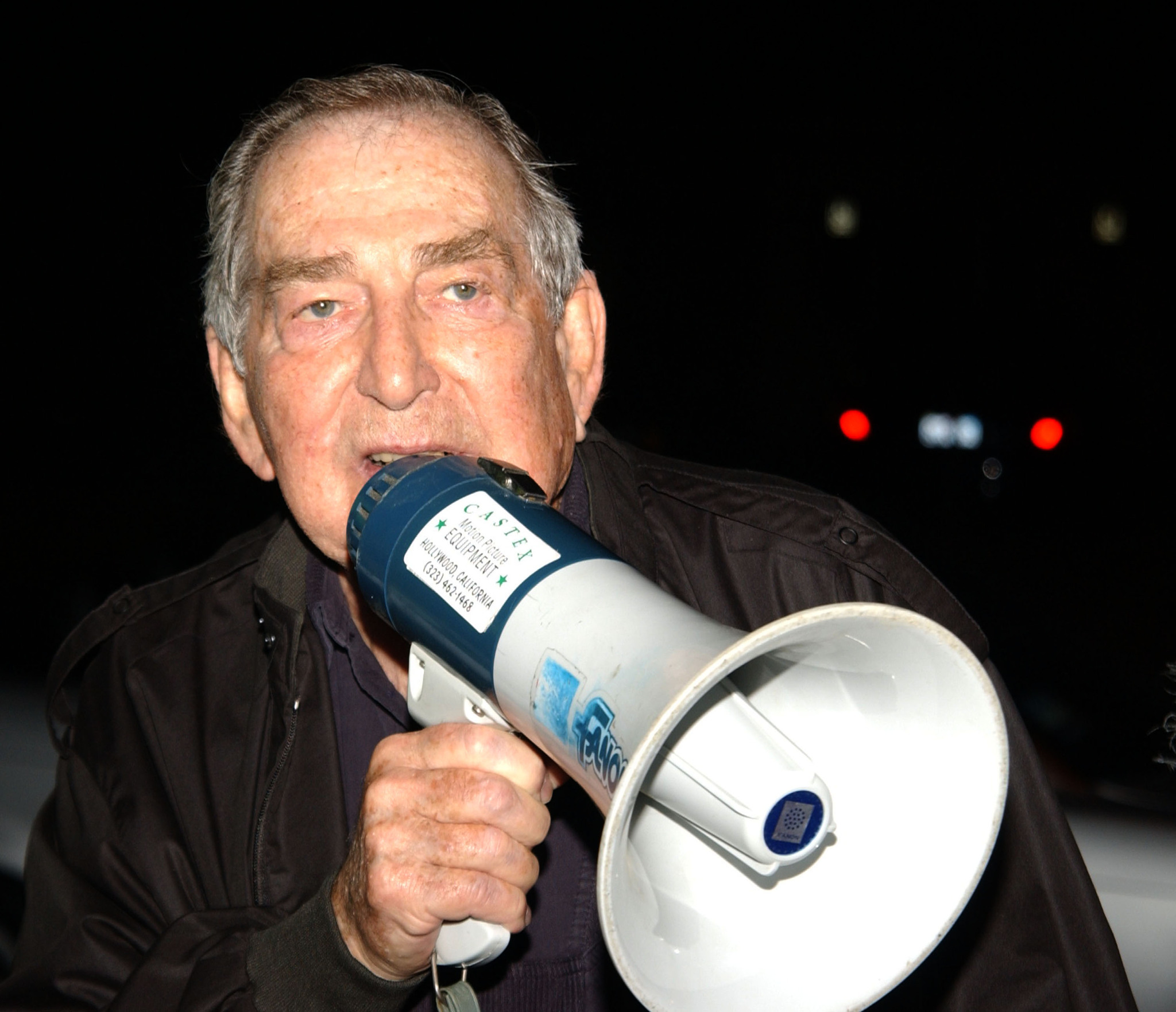 Image Source
Did you know he also served in the Navy during World War II? He was a midshipman.
[prebid_middle]
He trained with the U.S Navy and worked alongside recruits in Japanese waters, before he began his acting career.
Education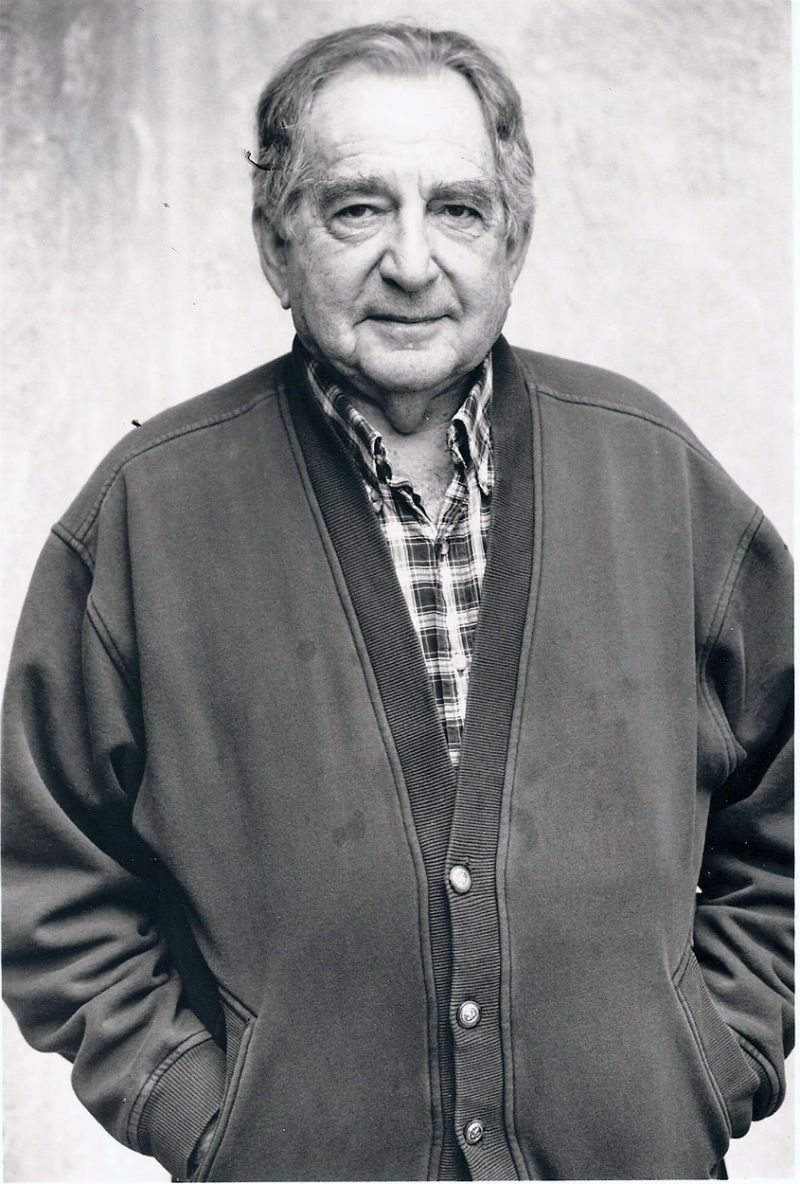 Image Source
After his time in the Navy, Leonard went on to study drama at the The Royal Academy of Dramatic Arts.
[prebid_bottom]
Wheel of Fortune
In spite of his celeb status, Leonard took part in the game show Wheel of Fortune in 2000 as a non-celebrity contestant.
Fun and games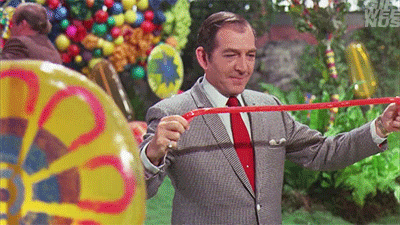 Image Source
He ended up coming second place and won $4,250, as well as a trip to Bermuda!
[prebid_top]
On landing the part in Willy Wonka and the Chocolate Factory, he said:
"Mel Stuart (the film's director) called me in because I had worked with him before on another picture (1970s "I Love My Wife") He knew me…knew my work and he said "if you want to do it we can do it."
Easy peasy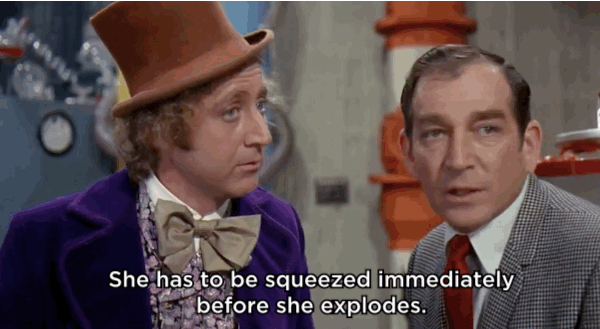 Image Source
He added that:
"It was very exciting. They didn't allow us to see it until it was time to shoot it. So when we walk through the door and see the room for the first time, we really are seeing the room for the first time. The reactions they got on film were real….we were stunned it was so beautiful."
[prebid_middle]
Leonard was one of the only remaining adults to still be around in 2010, but sadly he passed away a year later.
Always remembered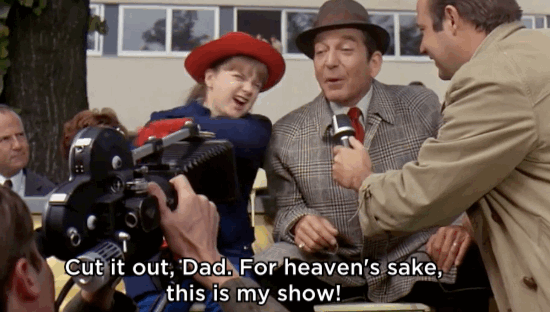 Image Source
After a small battle with cancer, he passed away the day before his 88th birthday.
[prebid_bottom]
Thanks for reading
[prebid_end]