1. He gained nearly 70 pounds to try and avoid being drafted into the army
He was absolutely desperate to avoid serving time in the military, so much so that he went on a mission to gain a massive 68lbs to be declared medically unfit. Surprisingly, it didn't quite go to plan when he was eventually sent his draft notice just two weeks after his medical.
He was absolutely horrified as he tried to do everything in his power to avoid fighting in Vietnam. Instead of responding to the letter, he packed up his bags and left Texas in 1967 in order to set up a new life for himself in Los Angeles. There, he began working as a bouncer and then went on to start his first bank known as Meat Loaf Soul.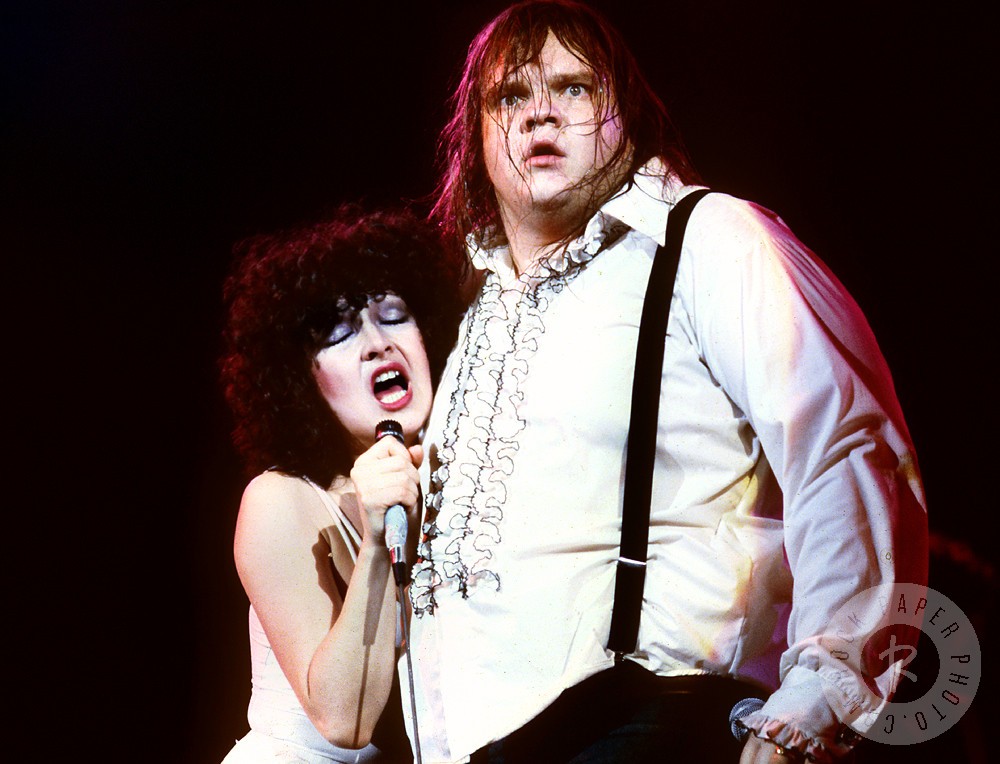 2. He proposed to his wife Leslie G Edmonds with a salmon
The pair met Bearsville Records in Bearsville, New York when recording the infamous album 'Bat Out Of Hell'. He was typically known as quite an unorthodox character, so it's not going to surprise a lot of people by learning he proposed in the most unusual way possible.
He fell for her instantly and decided a great token of his love would be to have a whole salmon shipped up to Bearsville for her as means of proposal. Before deciding to get their separate ways in 2001, the pair were married for a massive 22 years. Meat Loaf then went on to remarry Deborah Gillespie in 2007.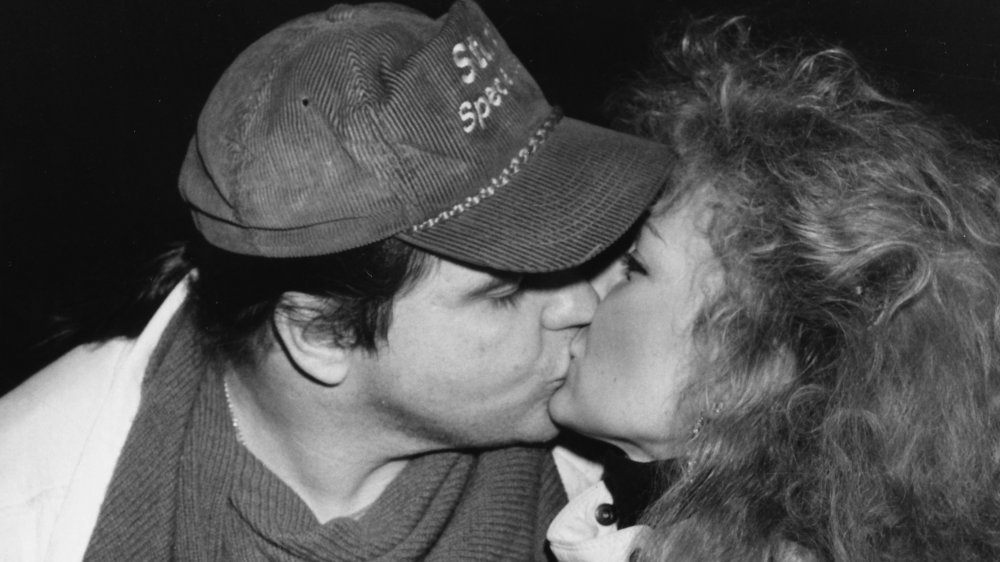 3. Frankie & Benny's once requested he rebrand himself as 'Veg Loaf'
It doesn't really have the same ring to it, does it? But, despite his name he was actually a vegetarian from 1981 to 1992 as well as frequently participating in Veganuary. The decision to become a vegetarian stemmed from being disturbed by a rabbit dish he was offered at a restaurant in the 80s.
Frankie & Benny's got him on board for a campaign to promote the chain's new vegan menu. Sadly, they couldn't convince him to change his name to 'Veg Loaf', but he offered his support for the new menu. This is what he had to say about the campaign: "When Frankie & Benny's first approach me to rebrand to Veg Load I said no way in hell – I won't do that. But, I'd do anything for our planet and dropping meat for veg, even just one day a week, can make a huge difference."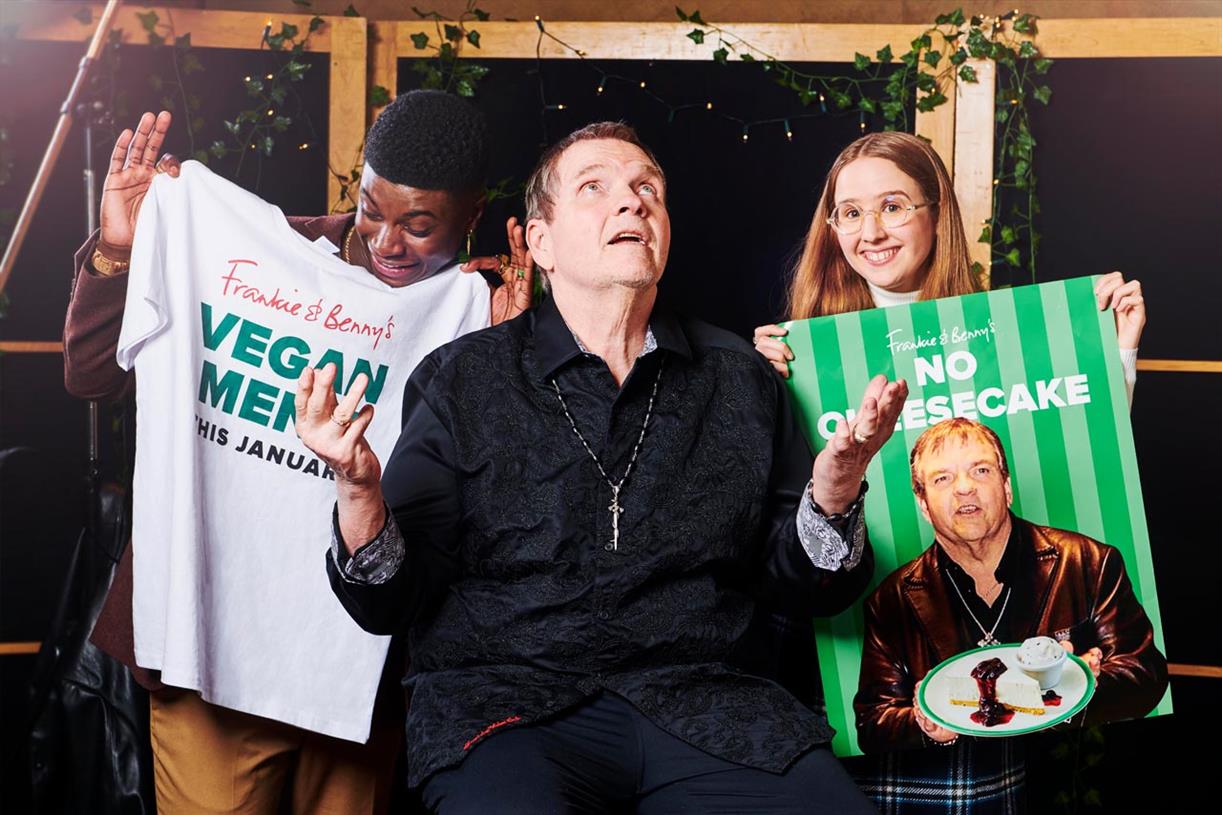 4. He claims that his car was hijacked by the Secret Service on the day of John F Kennedy's assassination
Meat Loaf was known to have given conflicting statements about his whereabouts when JFK was assassinated on the 22nd of November, 1963. One story, which he highlights in his autobiography, claims that a Secret Service agent hijacked his car in a rush to get to the Parkland Memorial Hospital.
He has been known to embellish stories in the past, so there isn't any way of knowing whether this account of events is true or not. But, there was confirmation that his car was parked at the hospital at the time of the President's death. Apparently, he even saw the First Lady, Jackie Kennedy, entering the hospital.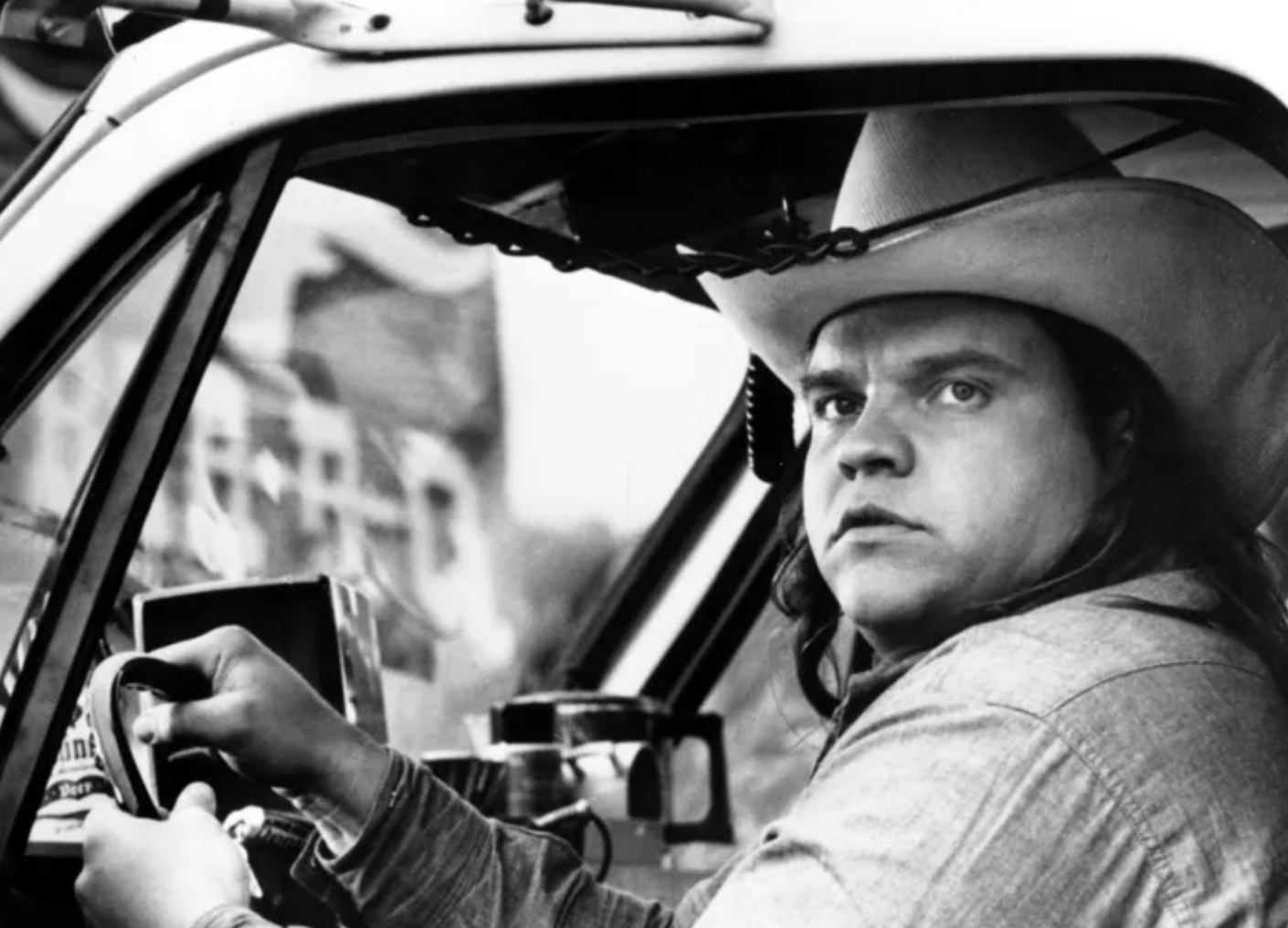 5. He was nearly cast in The Hunchback of Notre Dame as Quasimodo
This classic Disney film will always be regarded as one of the greats, but did you know that the film would have been completely different if they had stuck to the original cast? In 2020, the directors revealed that they had originally planned to bring the Texan singer in for the film.
"The first person that was actually cast as Quasimodo was Meat Loaf" Kirk Wise (director) said in an interview with Collider. Despite both directors being really impressed with Meat Loaf when he read for the part, they ultimately decided to go with Tom Hulce.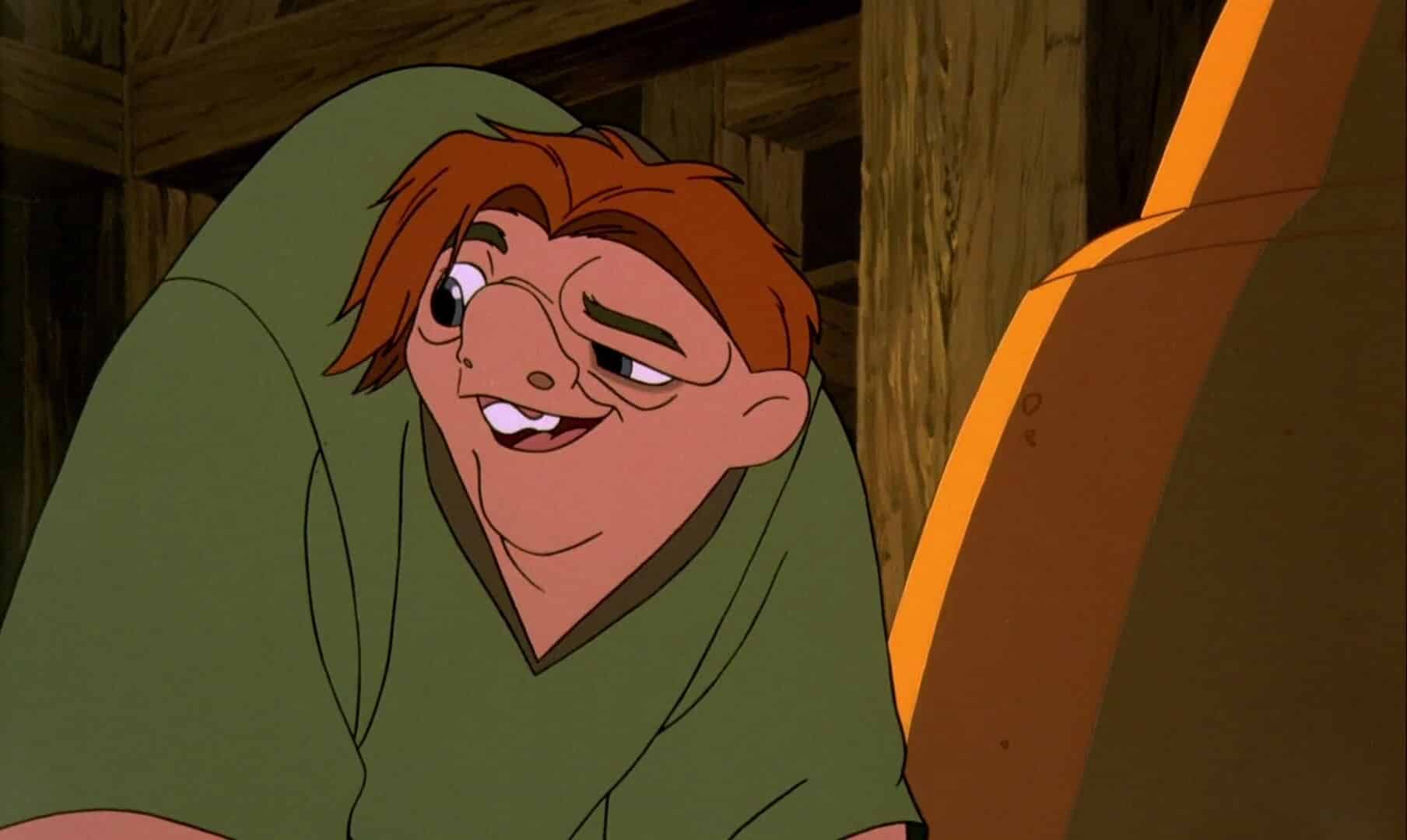 6. He once nearly pushed Prince Andrew into a moat
Back in 1987 the famous charity event 'It's A Royal Knockout' aired on the television. The single famously competed as part of the Duchess of York's team for this event. The spat came about as according to Meat Loaf, the Prince's wife, Sarah Ferguson "wasn't exactly flirting with me, but she was paying attention to me".
This resulted in Andrew attempting to push Meat Loaf in the water, but the moment that Meat Loaf fought back it sparked outrage that he had put his hands on Royal. Since the Charity event, the Texan singer was convinced that The Queen hates him as a result of his behaviour that day!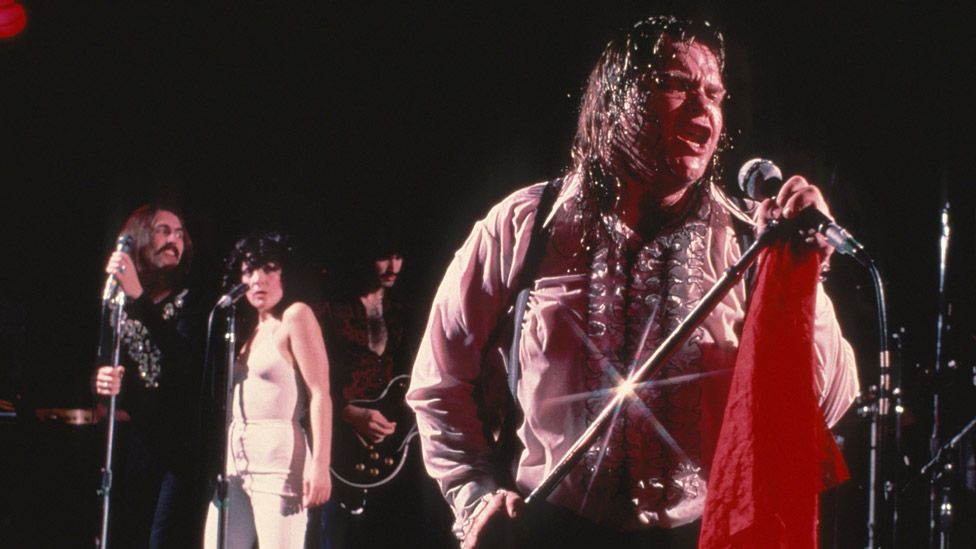 7. He once gave Charles Manson a lift
Meat Loaf released an autobiography 'To Hell And Back' and in there he tells an shocking story about one of America's most infamous murderers, Charles Manson. Unknowingly, Meat Loaf picked up Charles Manson who was hitchhiking at the time around Sunset Boulevard.
Manson actually offered to tell Meat Loaf what his fortune would be but also insisted that it doesn't matter because the world was about to end soon. It wasn't until after the incident, when Manson was making headlines for his crimes, did Meat Loaf realise that he had the murderous cult leader in his car.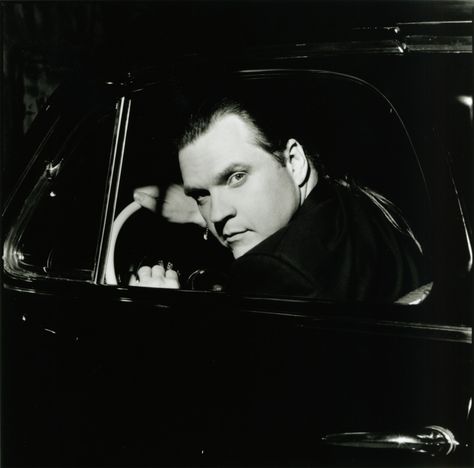 8. His rubber duck collection is his most sacred possession
It comes as no surprise to any fan to learn that Meat Loaf has a huge collection of rubber ducks. He revealed to Mojo magazine that this collection was his most "treasured possession." He also said "I have around 100 of them. Fans bring them to shows for me."
However, these aren't your typical yellow rubber ducks. Apparently, he had ducks that are modelled after Derek Jones, the baseball player, and even ones based on the Rocky Horror character Frank-N-Furter. He's so attached, that he was even known to take them on tour with him.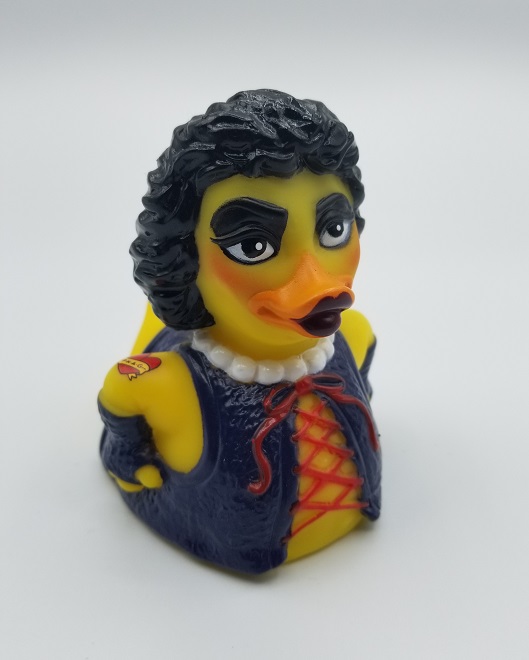 9. He had a public feud with climate change activist Greta Thunberg
If you had to name the most unlikely pair of people to have a public interaction with each other, surely these two would up there. So, why exactly did Great Thunberg have it out with Meat Loaf? Well, he suggested that Greta had in fact been "brainwashed".
"She hasn't done anything wrong but she's been forced into thinking that what she is saying is true" said Meat Loaf, alongside admitting that he though that climate change was a hoax. In response, Greta wrote that "It's not about Meat Loaf. It's not about me. It's not about what some people call me. It's not about left or right. It's all about scientific facts."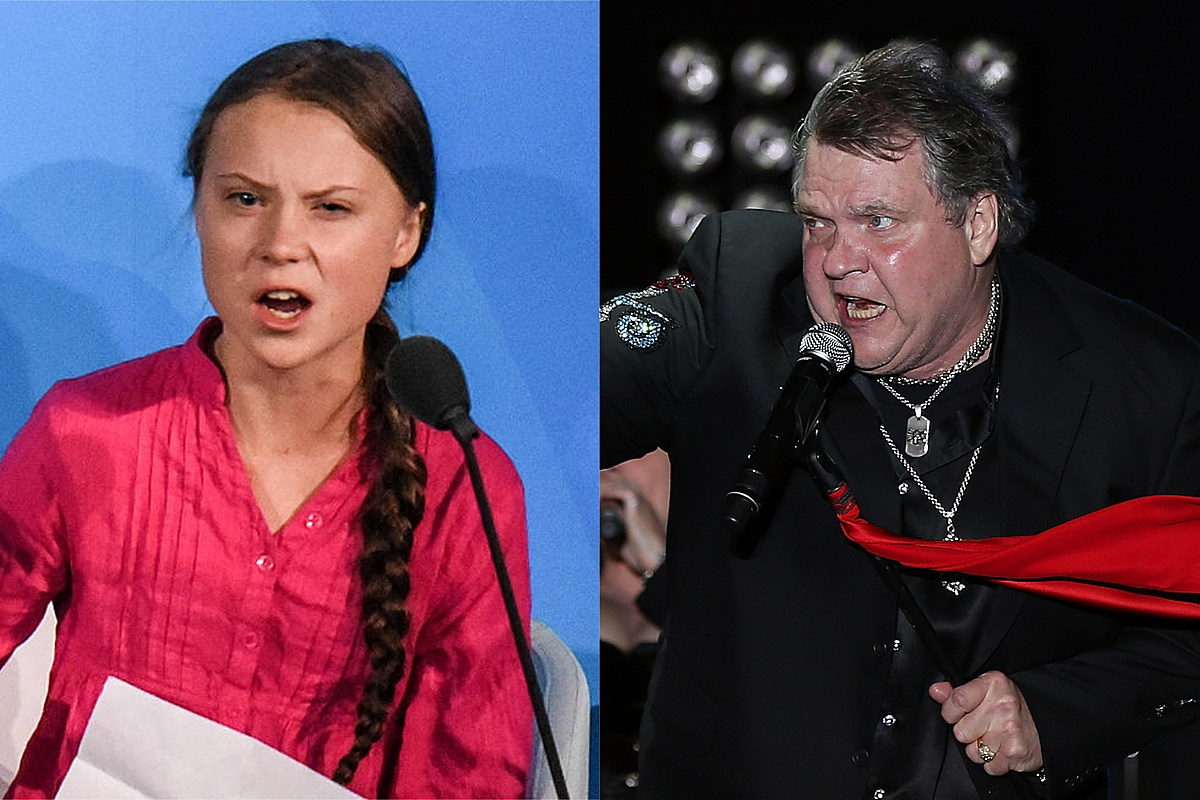 10. Total Eclipse of the Heart was almost a Meat Loaf song
Total Eclipse of the Heart was the career defining song that Bonnie Tyler released back in 1983. So well suited to her husky voice, the Welsh singer executed the song perfectly. So, it's quite hard to even begin to imagine the song being sung by any one other than her!
The song was written by Jim Steinman, who worked alongside Meat Loaf on the iconic 1977 Bat Out Of Hell album. Due to personal issues he was going through at the time, the record company he was signed to decided to pass the song on to someone else.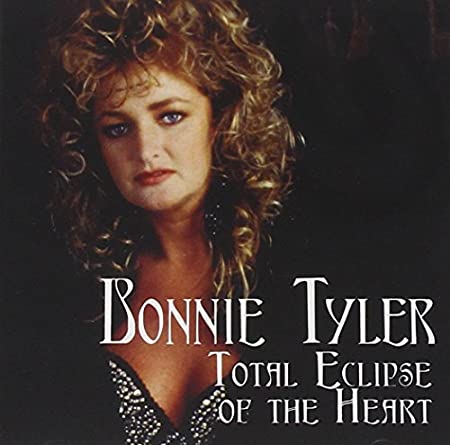 11. He once considered a move to Hartlepool after becoming a huge fan of the local football team
Meat Loaf frequently publicised his love for Hartlepool United Football Club and became an avid supported of the team. He wanted an unusual and 'really odd' team to support, and someone suggested that he offers his support to Hartlepool United.
Speaking on his research about the club, Meat Loaf said: "I read about them and I found the people of Hartlepool had hanged a monkey thinking he was a Frenchman, and I loved that story." Following on from this, he was seriously looking at properties around the area but never made the move.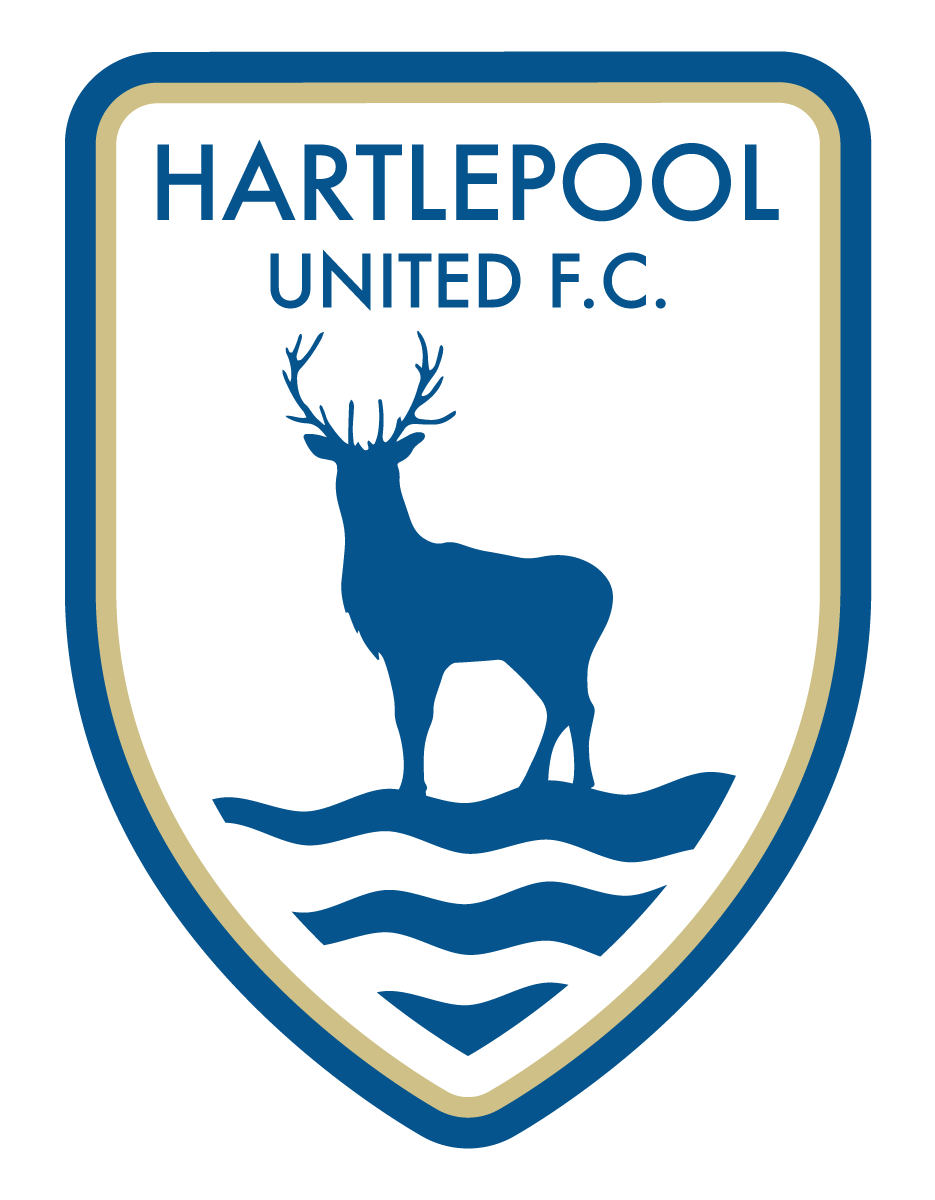 12. Playing Meat Loaf to plants helps them grow
A study that took place at Sussex University, England in the year 2000 actually investigated whether or not playing Meat Loaf's music to plants helped to stimulate their growth. Well, the study was worthwhile as it turns out Meat Loaf was an excellent stimulant for plant growth!
Plants that were exposed to seven days straight of Meat Loaf's Bat Out Of Hell album grew at a much faster rate than those that were played Rachmaninov's piano concerto No. 2 for seven straight days. They were also considerably stronger too! It is believed the extra energy that was playing from the Bat Out Of Hell album on the speakers encouraged the plants to grow at a faster rate!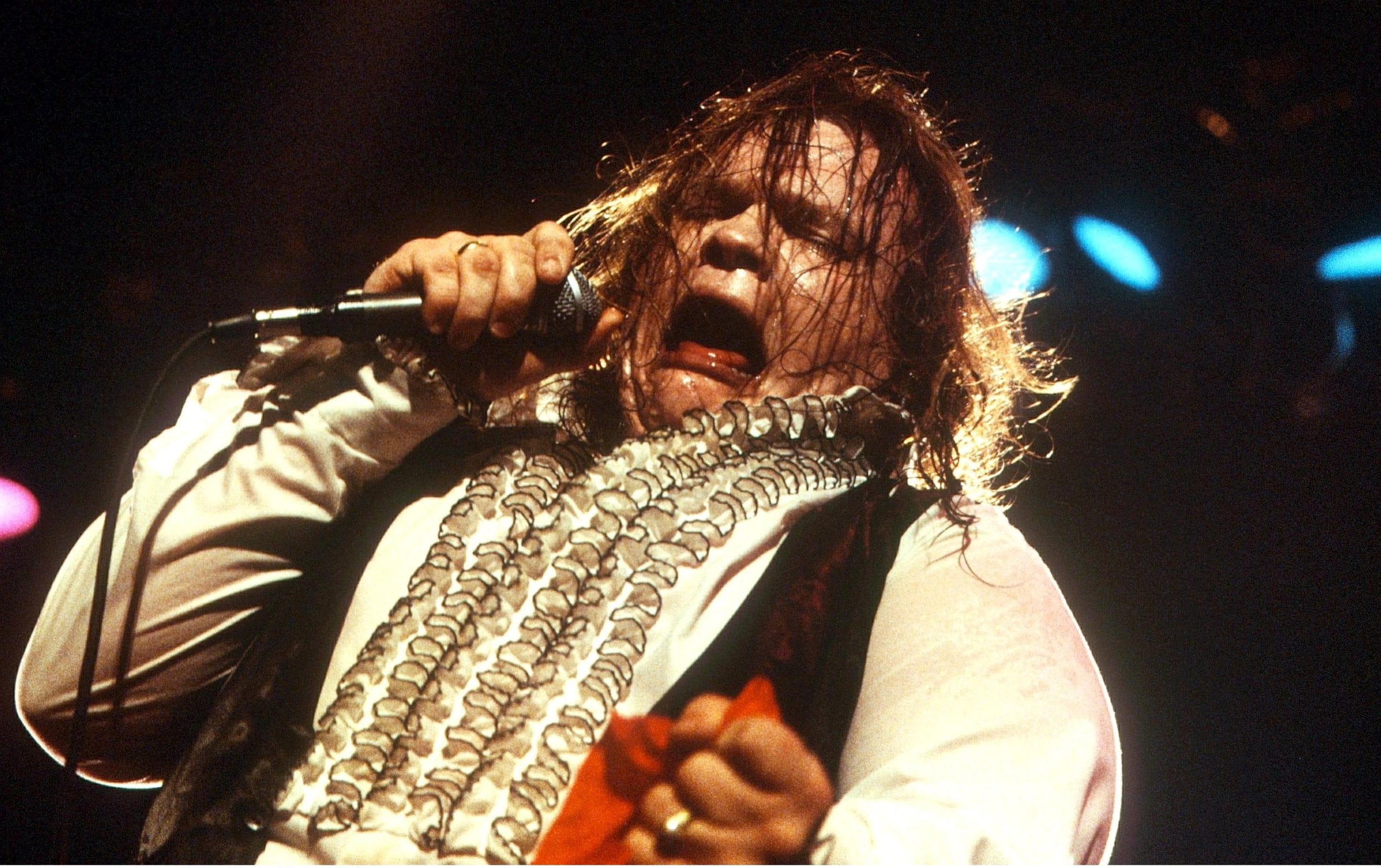 13. He communicated with ghosts
There have been numerous times that Meat Loaf has described his near death experiences, but this escalated when he announced that he can talk to ghosts and describes them as intelligent. He is a firm believer that there is something after death as he has seen ghosts before, which is really comforting to hear.
He said: "I've seen them, I've been around them. Some are just energy left behind, and some are intelligent. I chased one across the room once." There have also been multiple other encounters from seeing a blonde girl in a white dress on the balcony to a ghost walking through a wall in his hotel room in London one morning.
14. During the Bat Out Of Hell tour he had to keep an oxygen mask backstage at all times
It was the late 70s when Meat Loaf had his breakthrough album, which was followed by the iconic Bat Out Of Hell tour. Soon enough, Meat Loaf and his band had conquered the whole of the US, UK and Australia and thanks to the tour, they became one of the most easily recognisable music acts across the globe.
The oxygen mask was needed backstage because of the intensity of the tour and to use whenever he overexerted himself too much. This also takes us back to the time when he collapsed on stage in 2011 during a performance in Pittsburgh and in 2016 in Edmonton.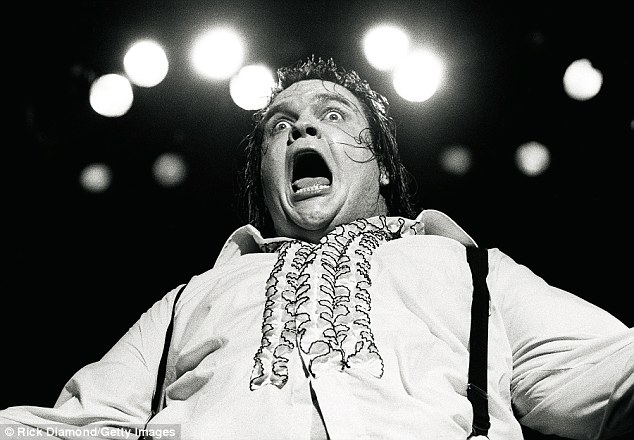 15. He was once hit in the head by a 12-pound shot
Meat Loaf appears to be very accident prone, having broken bones on stage whilst performing. But, this was something that has followed him throughout life. In fact, in high school he was hit in the head with a 12-pound shot despite being 62 feet away from where the thrower was stood.
Speaking about the past incident, he said: "There was no way anyone thought it would be tossed that far". But, this isn't the only time he's been at risk of physical injury, the singer has also been involved in a car crash and a plane crash in the past.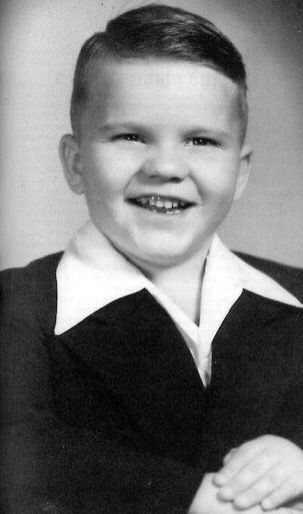 16. His alcoholic father nearly killed him when he was younger
There's no doubt in describing his life as a rollercoaster, he has been through considerable ups and downs. But, in particular, the stars childhood appeared to be particularly traumatic. His mother tragically passed away with cancer and his father struggled with alcoholism.
One day, his father actually attempted to stab his son. He has since explained: "I love my father, I've forgiven my father" showing exceptional compassion when discussing the incident. "Alcohol is a disease" Meat Loaf said "You deal with it, you go on".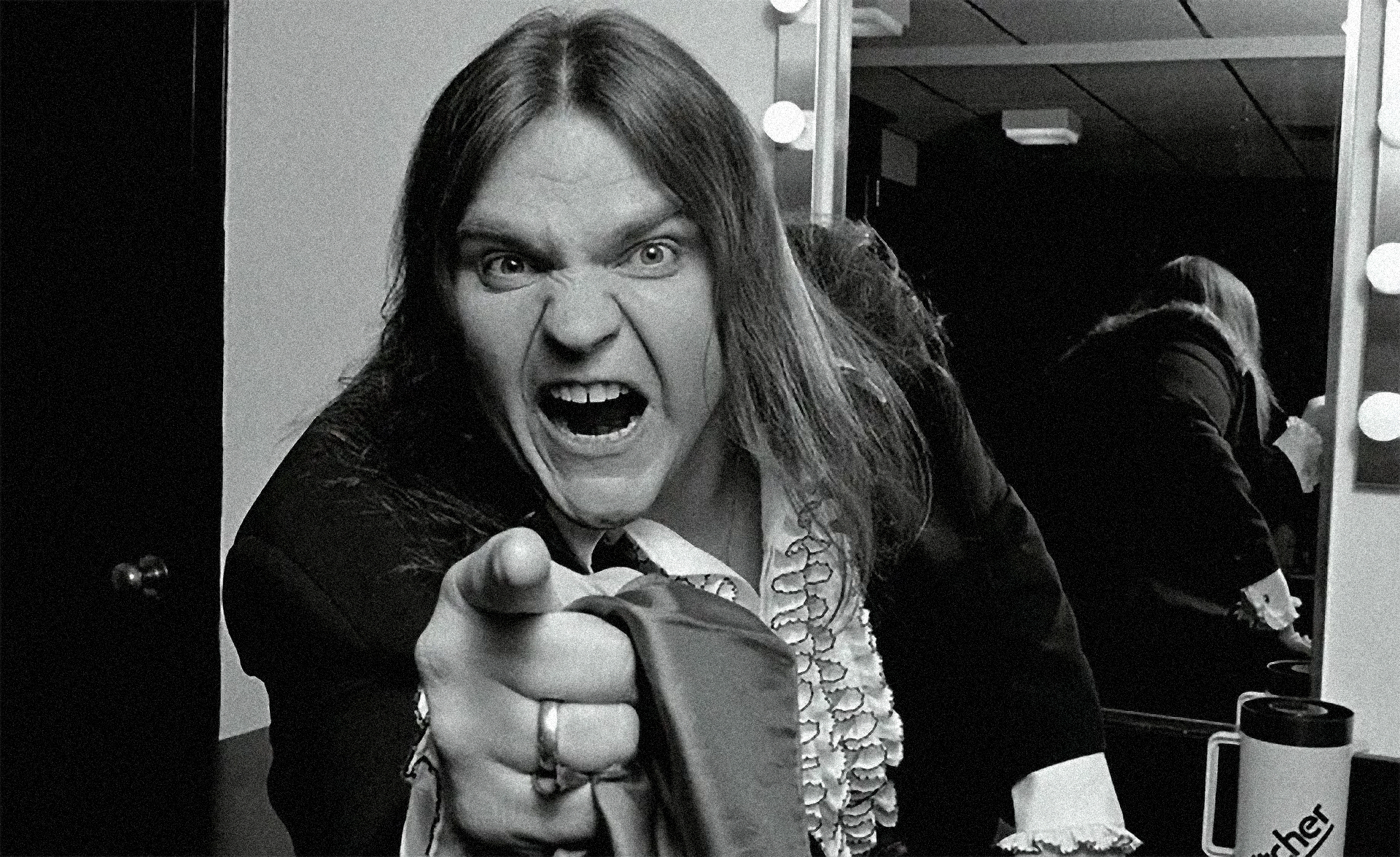 17. Meat Loaf's lyrics were used by US Senators to back up their arguments in a debate on economic policy
Typically, we'd expect senators to make points using factual content and statistics. That was until 2017 when economic policy was argued using Meat Loaf's lyrics. The debate around Economic Growth, Regulatory Relief and Consumer Protection Act saw members use his lyrics to get their point across.
"As Meat Loaf used to sing, 'Two out of three ain't bad,' but this bill doesn't even meet the Meat Loaf Minimum" Senator Sherrod Brown (D-OH) said.
In retaliation John Kennedy said: "Meat Loaf also sang 'There ain't no Coupe DeVille in the bottom of a Cracker Jack box.' In other words, we live in a real world"
Thom Tillis piped up and had this to say: "He also sang 'Baby we can talk all night, but that ain't getting us nowhere', so I'm looking forward to processing the amendments."
The Meat Loaf quoting session was topped off with Chris Van Hollen finishing with: "Meat Loaf also said 'Life is a lemon and I want my money back', so, on behalf of all the consumers who got the short end of the stick from Wells Fargo and Equifax, I want a bill to make sure they get their money back."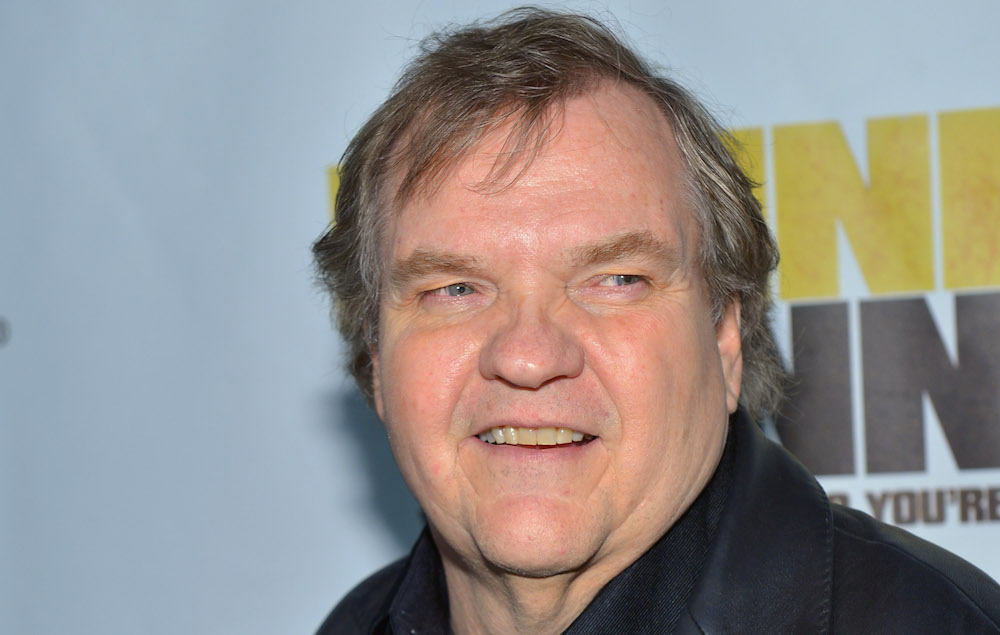 18. He sued his tribute act for being an 'imposter'
It was back in 2012 that Meat Loaf decided to launch a $100,000 law suit against a tribute act and described him as being an "online imposter". The tribute act that came from Lancashire, UK were accused of being "cybersquatter" as they claimed the domain name MeatLoaf.org.
The law suit brought to him claimed that he had: "commercially exploited the internet top-level domain name MeatLoaf.org to capitalise on the artist's celebrity." Torkington, who worked as the tribute act, used to be an Elton John tribute act before gaining weight and deciding to change to Meat Loaf in 1996. He was made to pay $25,000 in damages to Meat Loaf and hand over the domain name, which sadly left him bankrupt.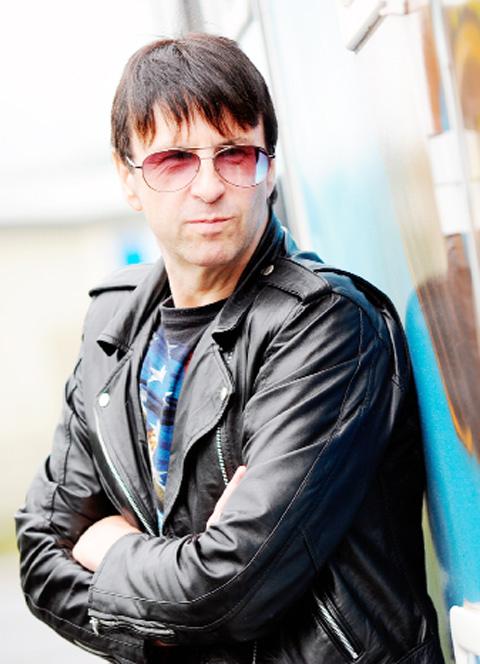 19. He was nearly cast in One Flew Over the Cuckoo's Nest as Billy Bibbit
His debut on the silver screen was when Rocky Horror Picture Show released, but prior to this he was nearly cast as Billt Bibbit in One Flew Over the Cuckoo's Nest. Meat Loaf explained: "I was originally cast in One Flew Over the Cuckoo's Nest as Billy Bibbit, but there was a writer's strike and I ended up doing The Rocky Horror Show instead."
Knowing the film now, it could be considered quite hard to picture Meat Loaf's bombastic persona playing the sensitive character of Billy who was shy and timid. The role ultimately went to Brad Dourif and his performance bagged him a BAFTA and Golden Globe.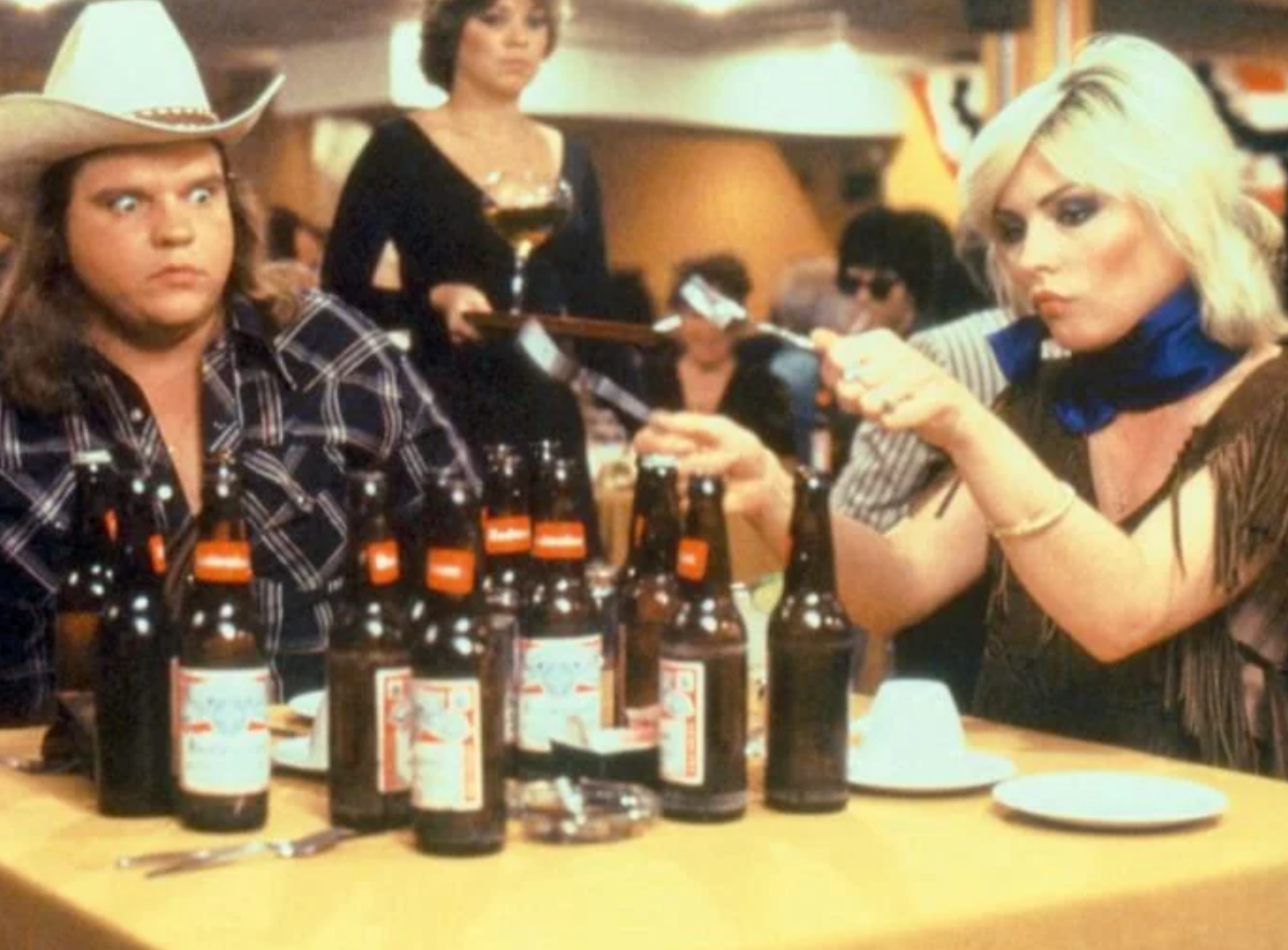 20. He made an appearance on the hit TV show Glee
The episode he appeared in was centred around the Rocky Horror Picture show, which was the perfect fit for him to make an appearance. The episode included a tongue-in-cheek reference to his role in The Rocky Horror Picture Show as Eddie. Barry Bostwick, who was his c0-star in the film, also featured in the Glee episode.
Both Meat Loaf and Barry Bostwick played news station managers and the episode was centred around their scheme to produce an exposé on the club's adaptation of the show. Sadly, a deal was never agreed upon for Susan Sarandon to make an appearance in the Glee episode.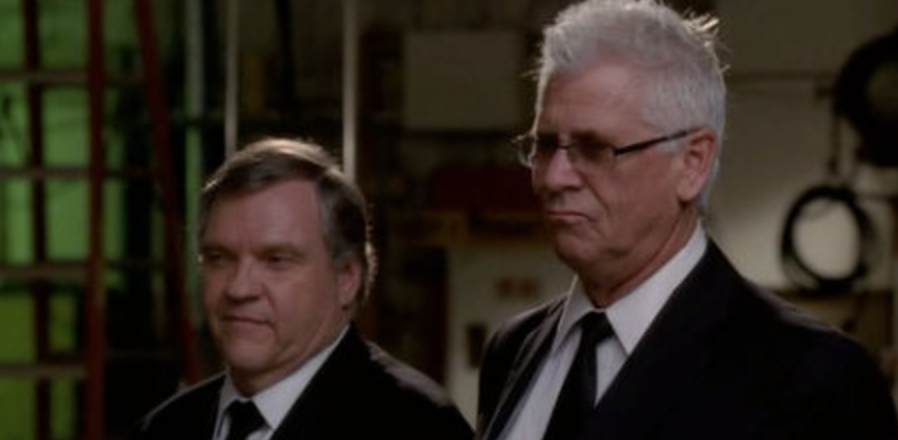 21. He Started Out in A Band Called Meat Loaf Soul
Meat Loaf left Texas in 1967. He then moved to Los Angeles where he started a band. He named it Meat Loaf Soul, hence why he later named himself the iconic Meat Loaf. The band was pretty successful. He later decided to split from the band and go alone, where he made it very successfully.
Meat Loaf wasn't the only bizarre band name he was involved with either. he also worked with bands with funny names such as Floating Circus, Popcorn Blizzard. Which, makes Meat Loaf's choice of name slightly less unusual.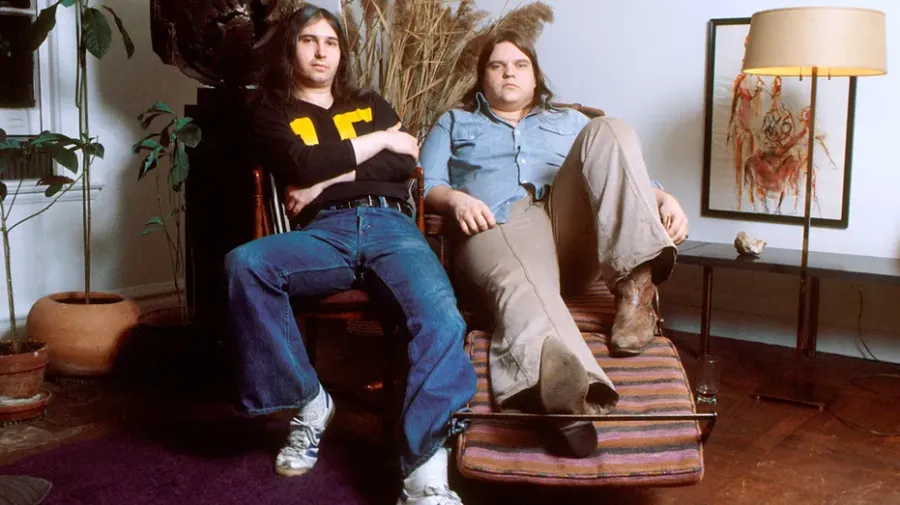 22. He Blew A Fuse Hitting The High Note
The story goes that Meat Loaf attracted the record companies in a very impressive way. A story emerged that Meat Loaf had been recording a song when he blew the fuse on the record monitor by reaching a note so high. According to claims, he was playing with his band Meat Loaf Soul when it happened. After that, the record company wanted to make him a deal.
Of course, nobody knows whether this story is completely based on fact or has been exaggerated slightly. Or, even if it is completely fictitious. Either way, he did get a record deal with the company.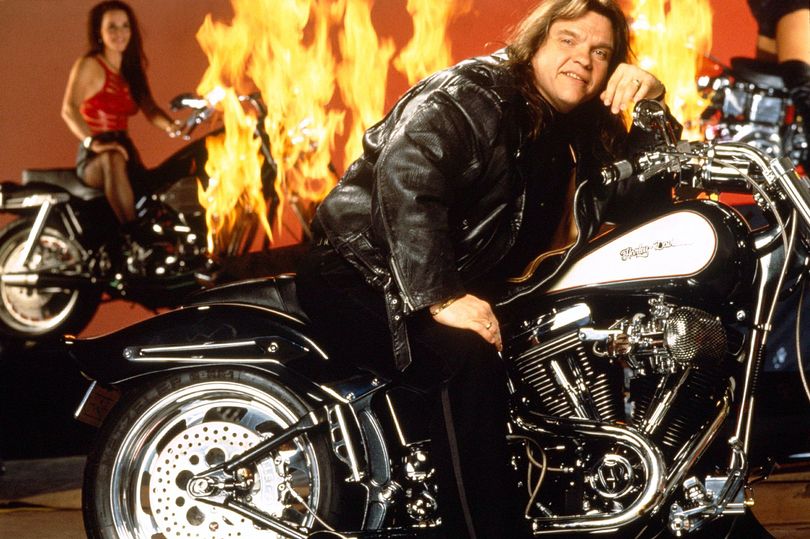 23. He Doesn't Like Meatloaf
Meatloaf is a quintessentially American meal. The best reason for being called Meat Loaf would be that the singer loves Meatloaf. But, in this case, it is not true. Meatloaf has confirmed that he actually doesn't like it at all. There have been a variety of stories as to why he named himself after the popular dish.
But his official stories have varied massively over the years and have each contradicted one another. We can confirm however that the reason is not that he is a fan of Meat Loaf. And, his favorite meat is actually Pork Chops. But he clearly did not think that would be a sufficient name for himself.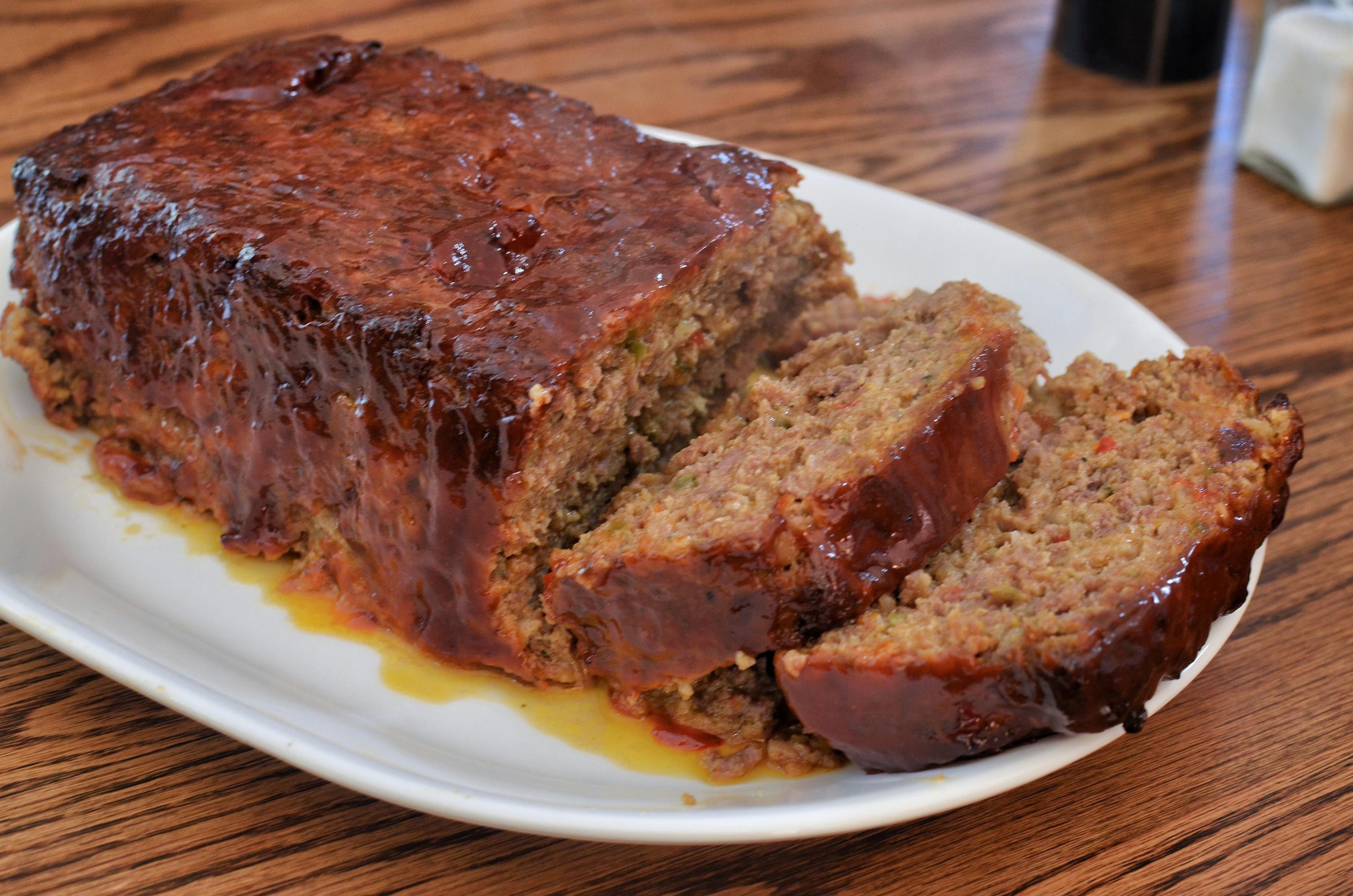 24. He's Happy That He Has Never Been Approved by Critics
Meat Loaf's song Bat Out of Hell LP has sold more than 40 million copies. And, it still sells an estimated 200,000 copies a year. He is one of the most successful musicians and his music never falls out of popularity. But he has never been a hit with music critics.
This is not something that has ever bothered the singer. In fact, he seems to prefer it this way. He once stated "The day that I ever become hip," he says. "Please shoot me and put me out of my misery!"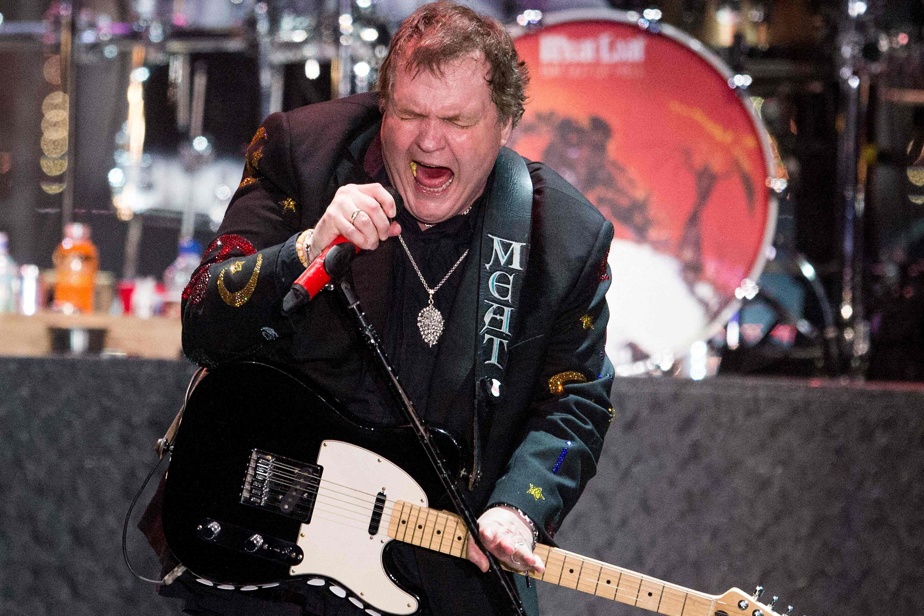 25. He Died January 20, 2022
Sadly, Meatloaf died very recently. A statement said: "Our hearts are broken to announce that the incomparable Meat Loaf passed away tonight with his wife Deborah by his side. "Daughters Pearl and Amanda and close friends have been with him throughout the last 24 hours".
"His amazing career spanned 6 decades that saw him sell over 100 million albums worldwide and star in over 65 movies, including "Fight Club", "Focus", "Rocky Horror Picture Show" and "Wayne's World." "Bat Out of Hell" remains one of the top 10 selling albums of all time."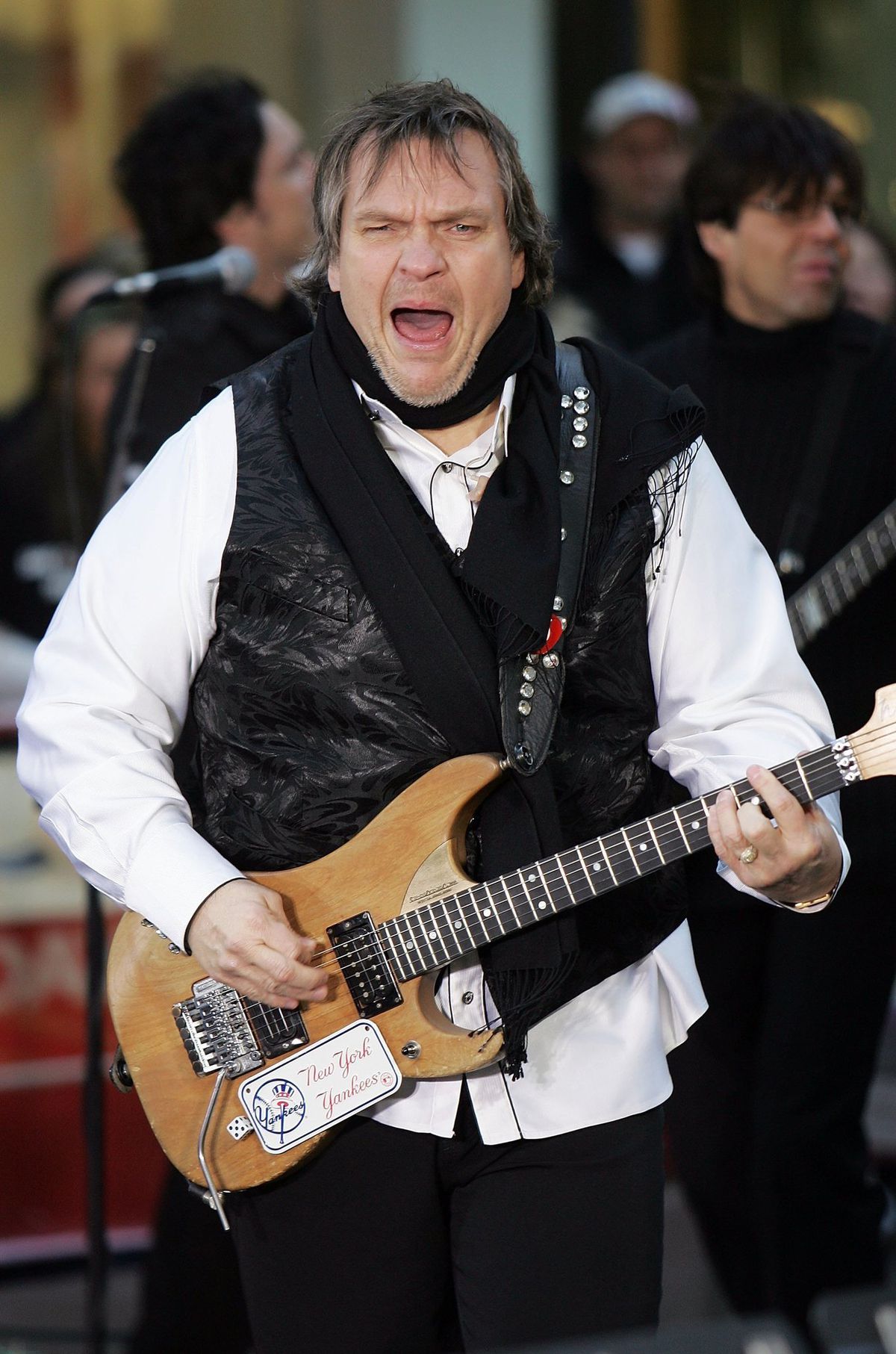 26. He Looked Like Nine Pounds of Ground Chuck
When he was born, Meat Loaf stated in an interview that he was "bright red and stayed that way for days". When his mother frost gave birth to him, he looked particularly red. And, the coloring did not seem to go away for a few days at first.
His father also stated that his son looked like "nine pounds of ground chuck" when he was firstborn. And, he tried to ask the staff at the hospital where his son was born if they could put the name 'Meat' on his crib instead. This is one possible explanation for where his name today stemmed from.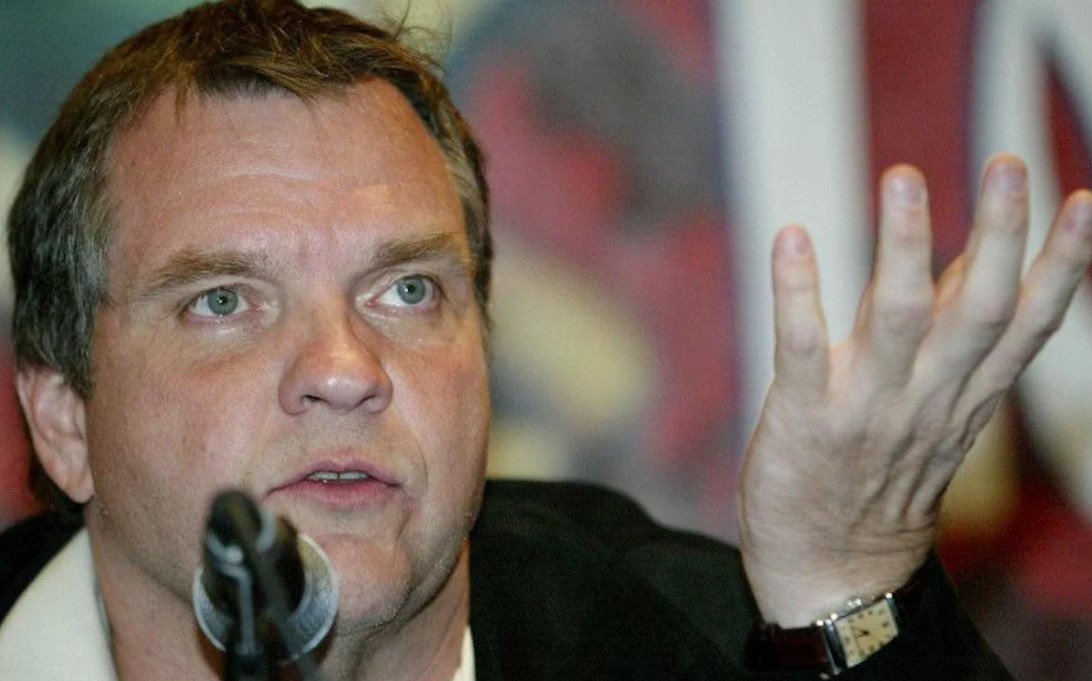 27. In 2003 he was diagnosed with Wolff–Parkinson–White syndrome
In 2003 he was diagnosed with Wolff–Parkinson–White syndrome. It is a medical condition that is a specific type of problem with involves the electrical system of the heart. When there is a problem with the electrical rhythm it can result in symptoms. This is Wolff–Parkinson–White syndrome.
About 60% of people with this problem develop symptoms. These can include an irregular fast heartbeat, palpitations, and shortness of breath. Meat Loaf did suffer from a variety of symptoms, especially during and after his performances which require a lot of physical exertion. But he did not let his condition stop him from doing what he loved.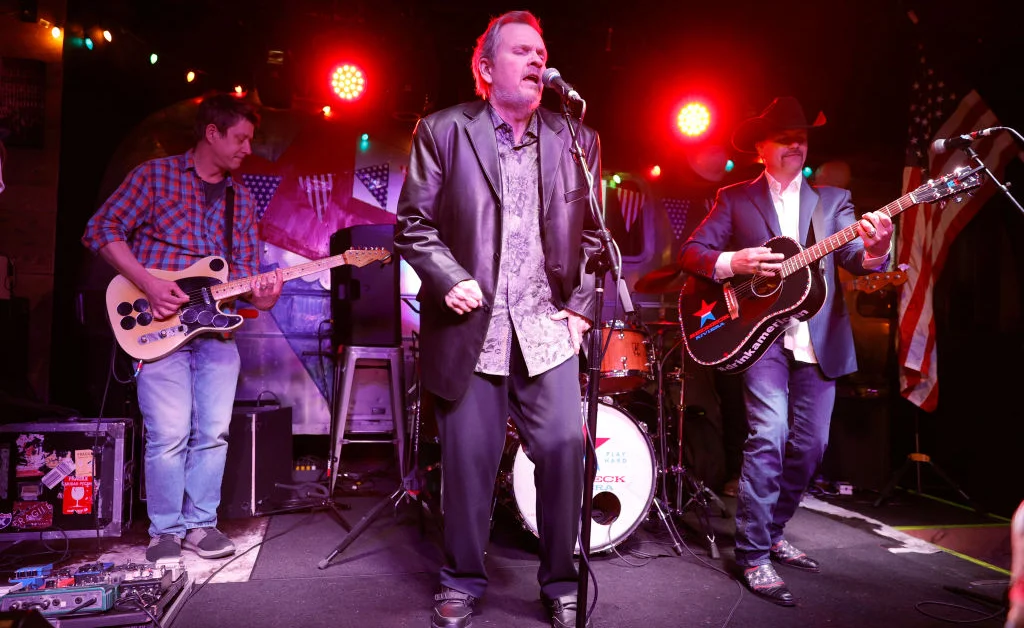 28. Donald Trump Did a Tribute
When Meat Loaf died recently, tributes came pouring in from fans everywhere and also from a whole host of celebrities. Perhaps the favourite was from Donald Trump. He wrote: "Meat Loaf was a great guy—got to know him very well doing Celebrity Apprentice. He was smart, talented, open, and warm," Trump said.
"His success was enormous—we all loved him. Meat Loaf will be greatly missed!" The former president gave a heartfelt tribute despite their previous dispute over the presidential election where the two of them had exchanged words.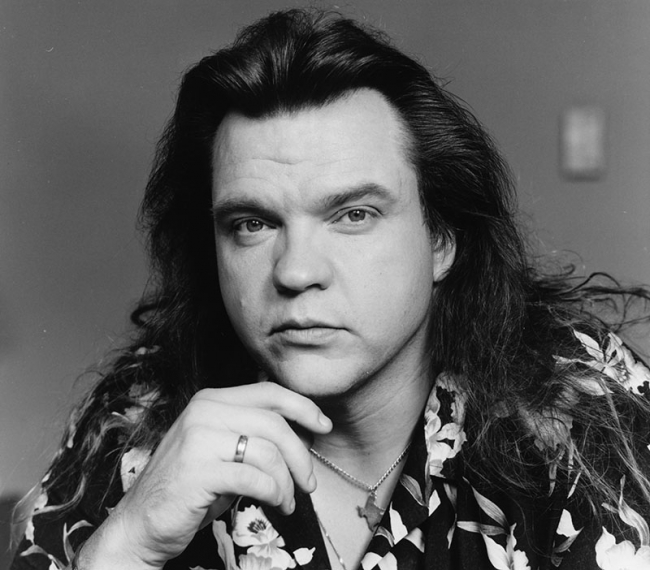 29. They Moved House Because His Daughter 'Had the Wrong Type of Jeans'
After the birth of his daughter, Amanda, they briefly lived in Westport, Connecticut. The town was a wealthy area to love. One day his daughter Pearl came home from school, upset because she had been picked on by some other children for wearing the wrong kind of jeans. This prompted the family to move.
Meat Loaf did not was his family to grow up in the kind of town surrounded with snobbery. So, they moved to Redding, Connecticut. Meat Loaf said the new town was 'much more of a blue-collar, working-class kind of town, and it really didn't make any difference what kind of jeans you were wearing". Which, was the kind of environment he wanted to raise his children in.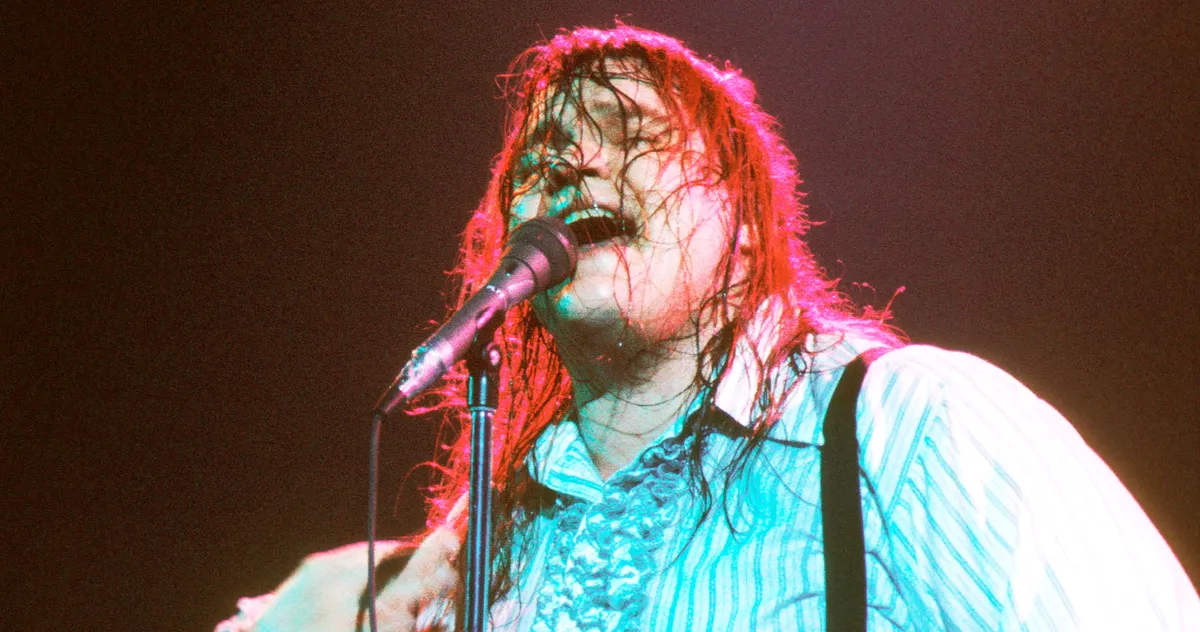 30. He Adopted His Daughter Pearl
In December 1978, Meatloaf met his wife Leslie G. Edmonds. At the time, she was working as a secretary at Bearsville Studios. The pair fell in love immediately and within just one month they were married.
Leslie already had a daughter from a previous marriage, she was called Pearl. In 1979, Meat Loaf adopted Pearl so that she was now legally his daughter. The pair went on to have another child together in 1981, who they named 1981.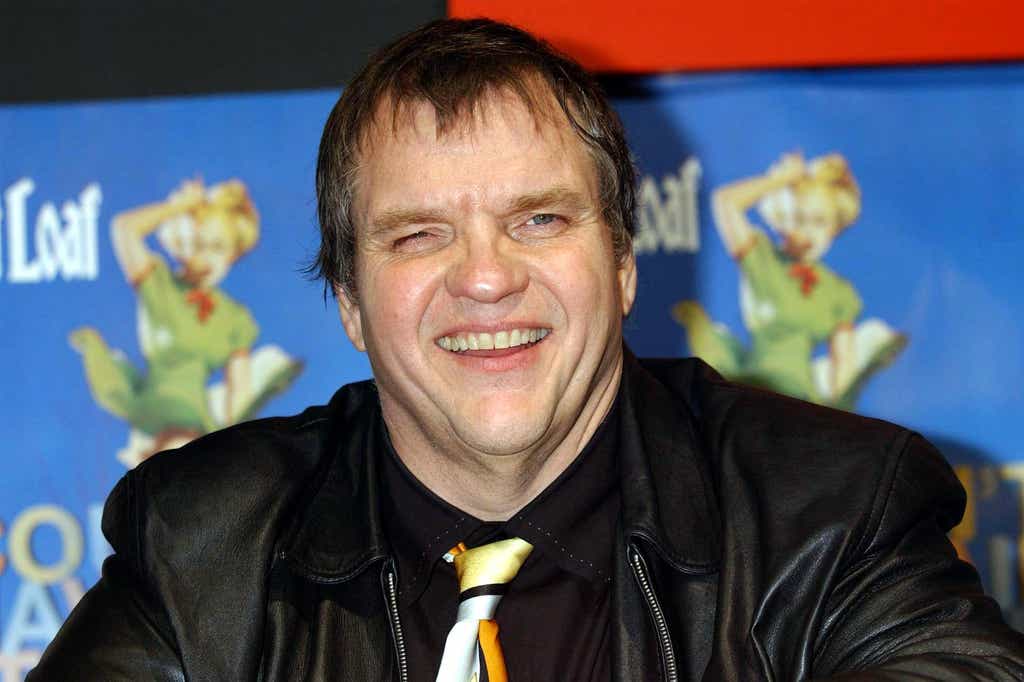 31. He Had Social Anxiety
He opened up in an interview and revealed to a lot of people's surprise that he had social anxiety. He said, "I never meet anybody much in a social situation because when I go into a social situation, I have no idea what to do." He continued and admit that he rarely "even goes anywhere".
He also shared that he led a "boring life". He shared an anecdote and admitted that one he was invited to a party and it completely freaked him out. He was so nervous and scared of the idea of having to go and mingle with new people and socialize. He preferred to socialize in his music circle and stay with his fellow work colleagues that he was comfortable with.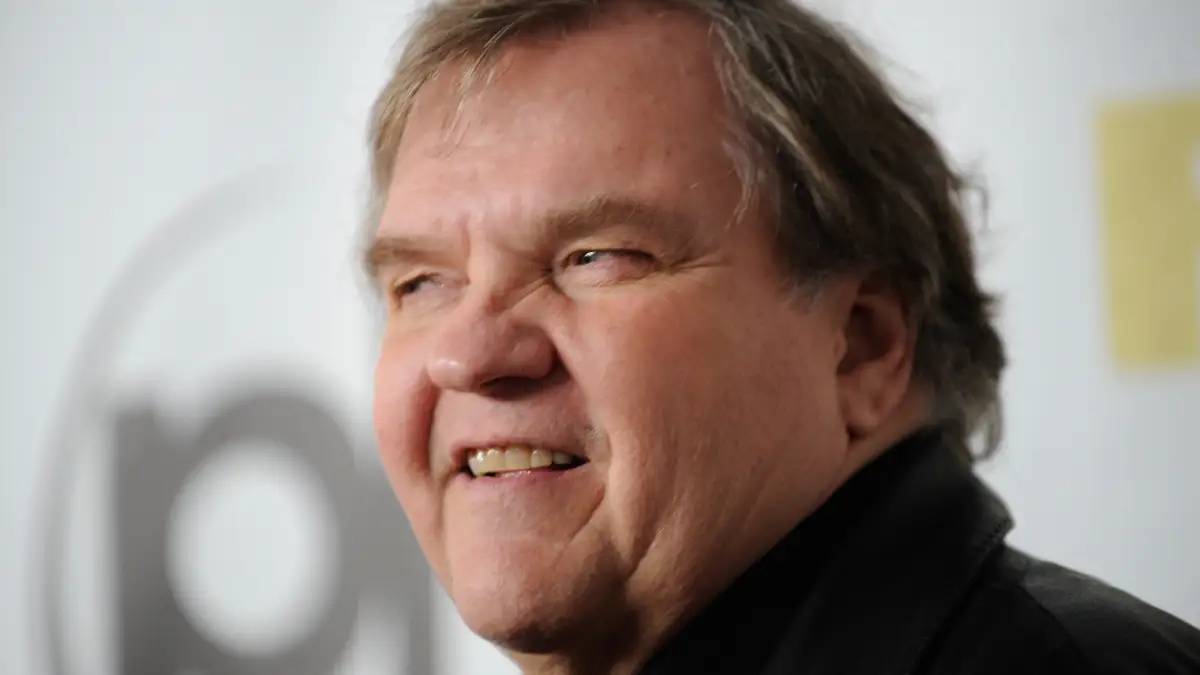 32. Meat Loaf Went Vegetarian
A perfect oxymoron: Meat Loaf went vegetarian. From 1981 to 1992 Meat Loaf made some serious changes to his diet and lifestyle. He had realized he had to start looking after his health better and so he decided to make the big change and become vegetarian. He has discussed how the contradiction with his name sparked debate about his vegetarian choices.
He said, "There've been vegetarians who wouldn't speak to me because of my name. I was sitting with Jon Bon Jovi at one of those awards things, and I say, 'Oh, man, I love k.d. lang. I'd really like to meet her.' They went to find out if it was okay, and she goes, 'No. His name is Meat Loaf.' I stopped being a k.d. lang fan after that."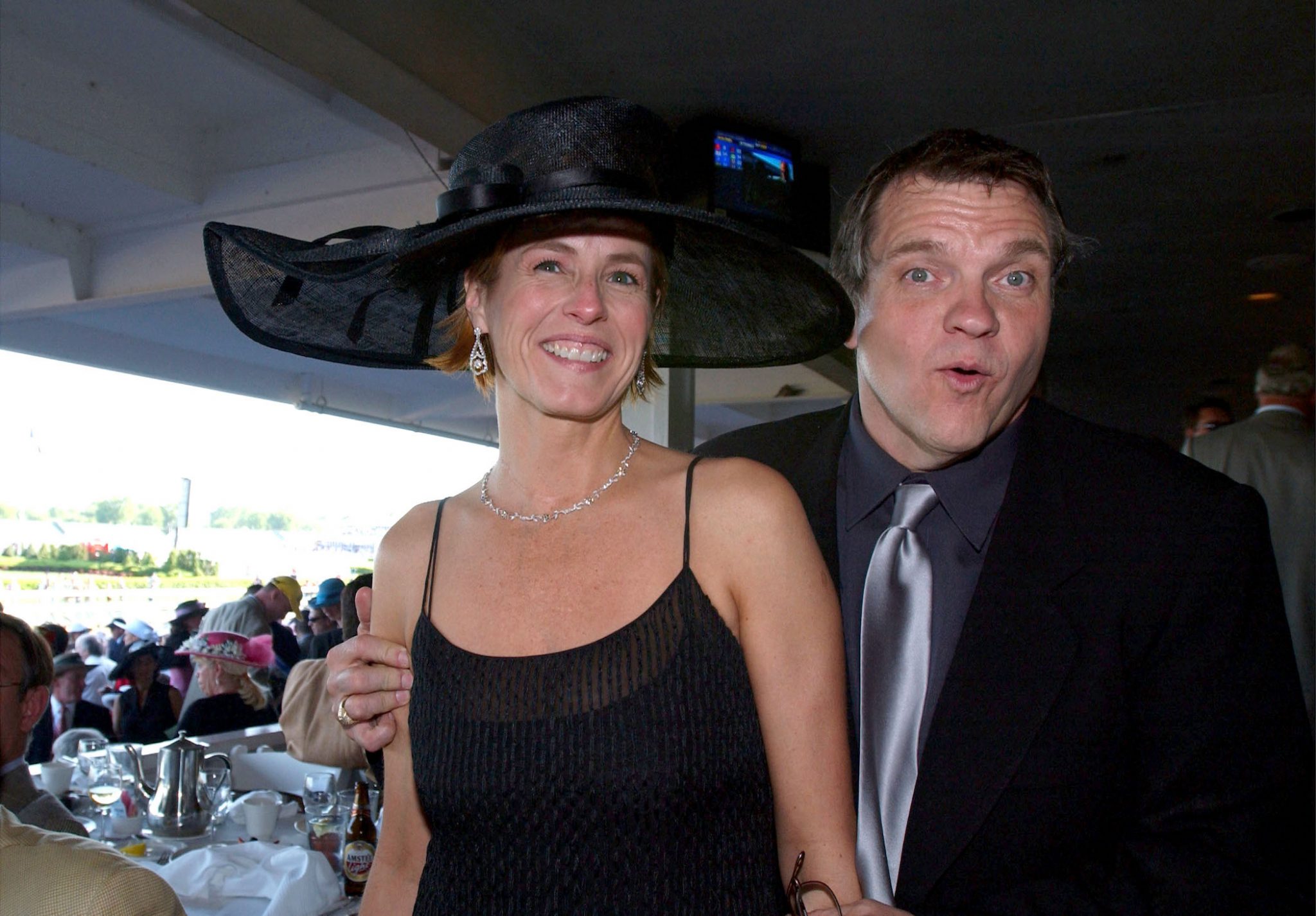 33. He Collapsed on Stage Twice
Meat Loaf is a performer who is completely committed to his trade. He does not like to pull out of concerts and let fans down. Even though he has had some episodes of illness he has rarely canceled. In July 2011 he was performing on stage in Pittsburgh when he fainted. But, impressively after coming round he insisted on finishing the concert.
Again in June 2016 he was performing on stage in Edmonton. He had had to cancel two shows beforehand due to illness. And, whilst performing he collapsed due to dehydration. The voice-over track continued to play whilst Meat Loaf lay unconscious on the stage. Fans started to complain that Meat Loaf was lip-syncing.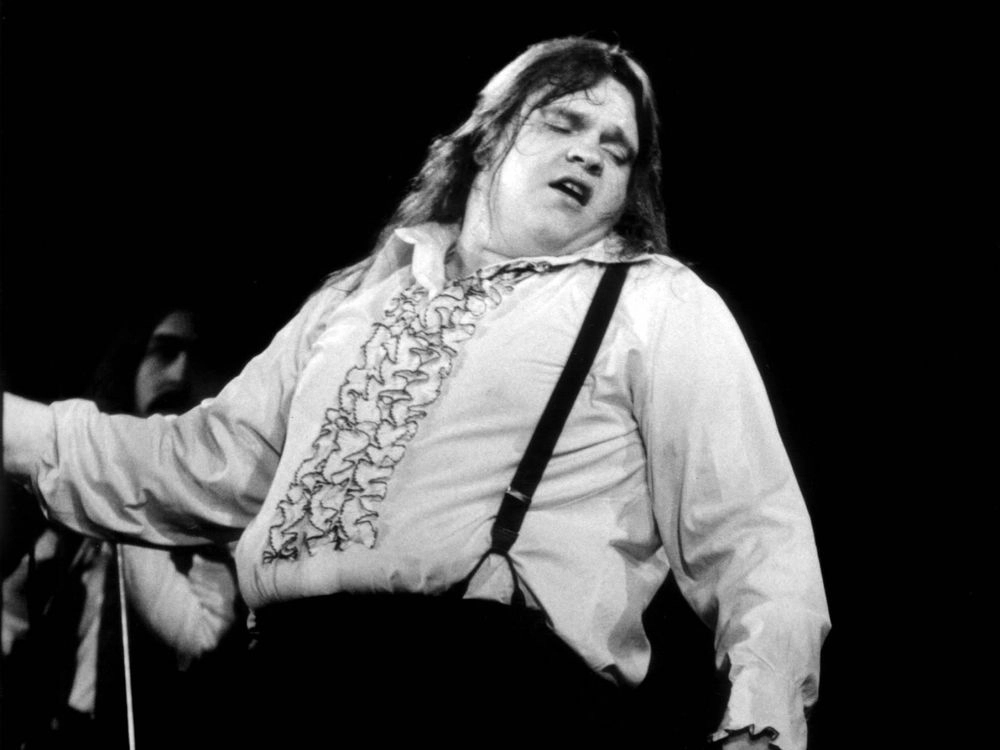 34. He Performed 30 Tours
Meat Loaf loved to tour. He loved to perform and give his fans a show. Altogether get did an impressive 30 shows. These ranged from his first Bat Out of Hell Tour (1977–1978) to his last In Concert Tour (2015–2016). He was touring for over 40 years.
His professional career was an extremely long and successful one and he was performing still until recently. His 10th Anniversary World Tour was the Lost Boys and Golden Girls / Bat Out of Hell (1988). And, he even performed at the Night of The Proms in 2001.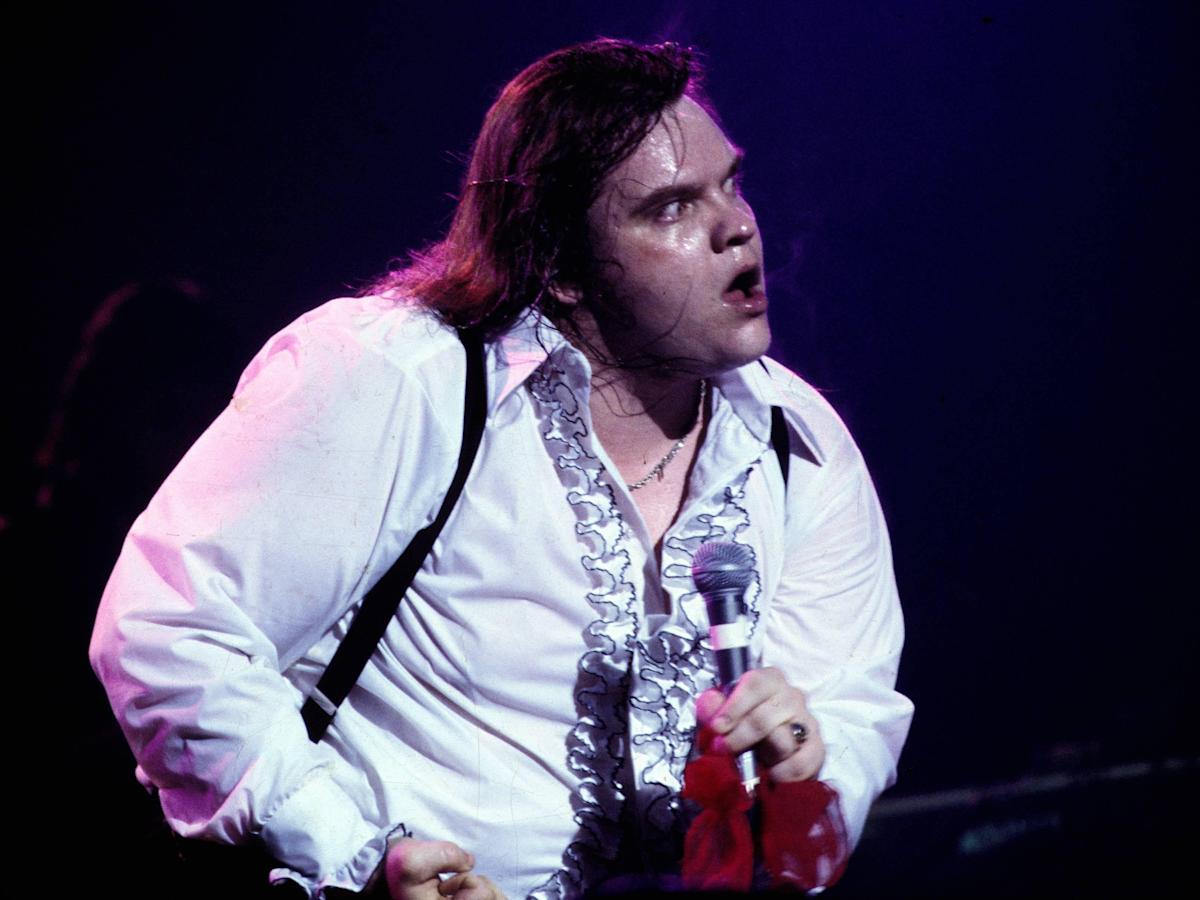 35. He Married Twice
Meat Loaf married twice. In 1978 he married his wife Leslie, a month after meeting and a month-long whirlwind romance. But Meat Loaf and Leslie divorced in 2001 after 23 years together. Despite divorcing his first wife the pair had two children and for the majority a very happy married life together.
Then, in 2007 he married Deborah Gillespie. The two remained married until the singer died very recently. It was reported that his wife was by his side at the time. The pair were very happy together.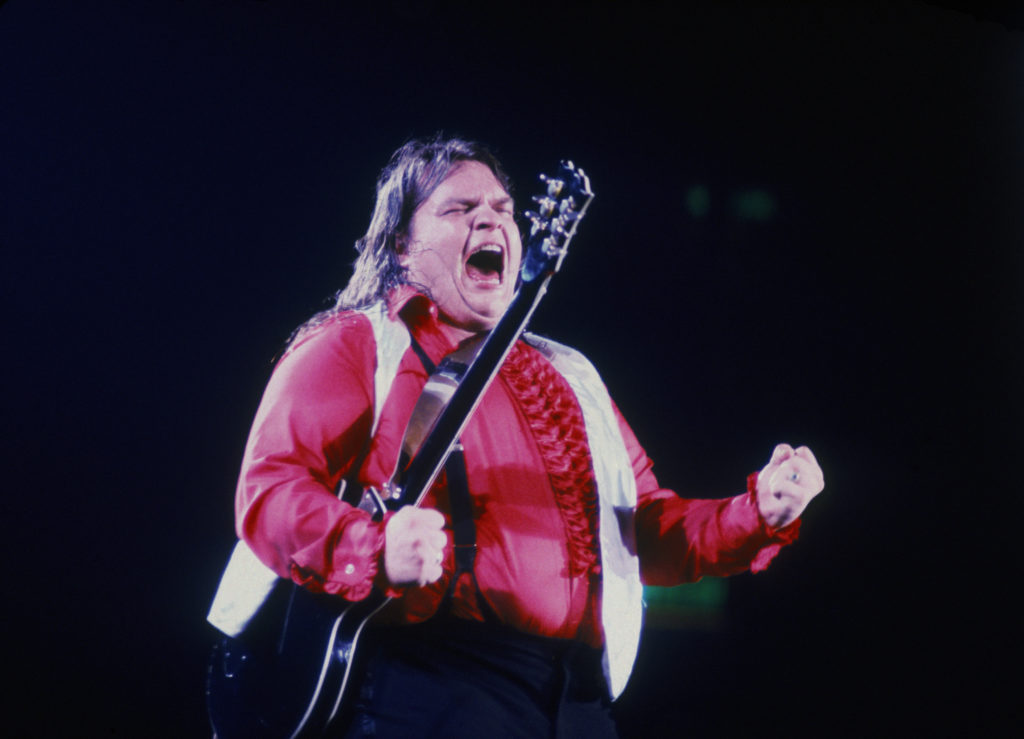 36. He Didn't Agree with Covid 19 Restrictions
When it came to Covid Meat Loaf was quite outspoken. He claimed that at first, he understood and agreed with the measures around the world and briefly locked the country down. But as time grew on, he grew more impatient with it. "I'm sorry, I understood stopping life for a little while, but they cannot continue to stop life because of politics," he told the Pittsburgh Post-Gazette.
"And right now, they're stopping because of politics. And on CNN last night, it finally came out that the masks we're all wearing are useless. But I've known that for six months. They don't do anything. They don't stop you from getting Covid. They're just a nuisance and make your nose itch and make it so you can't breathe.
He also added, "if I die, I die – I'm not going to be controlled".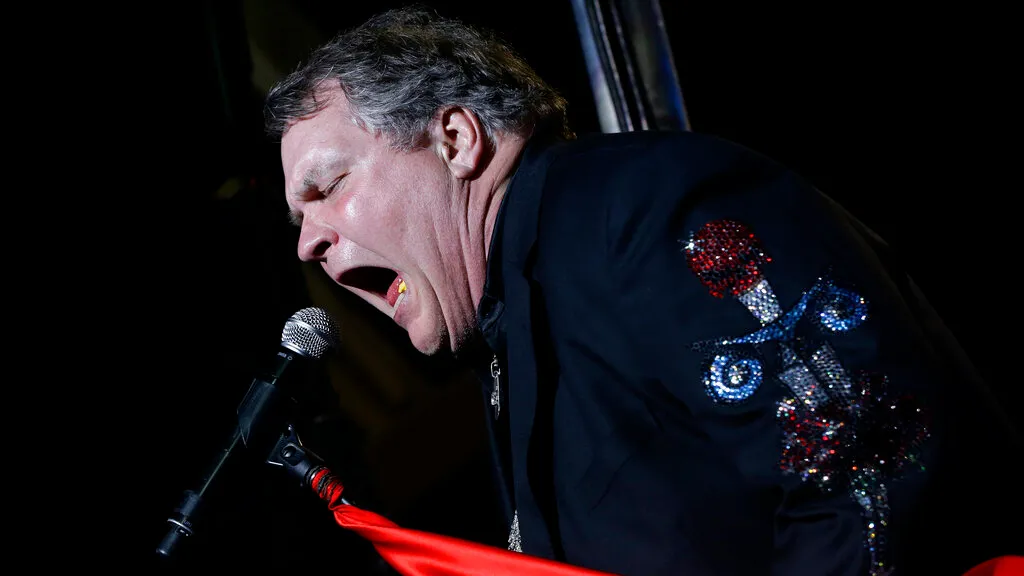 37. He's Worth $40 Million
Of course, as a world-famous singer whose career spanned successfully over decades it makes sense that he has an impressive net worth. And it turns out that his net worth is around $40 million.
Not only was he a singer and performer he was also a saucerful actor and starred in a variety of roles – 65 in total. These were not small roles either some of the movies he starred in were hinge for example the Rocky Horror Picture Show (1975) and Fight Club (1999).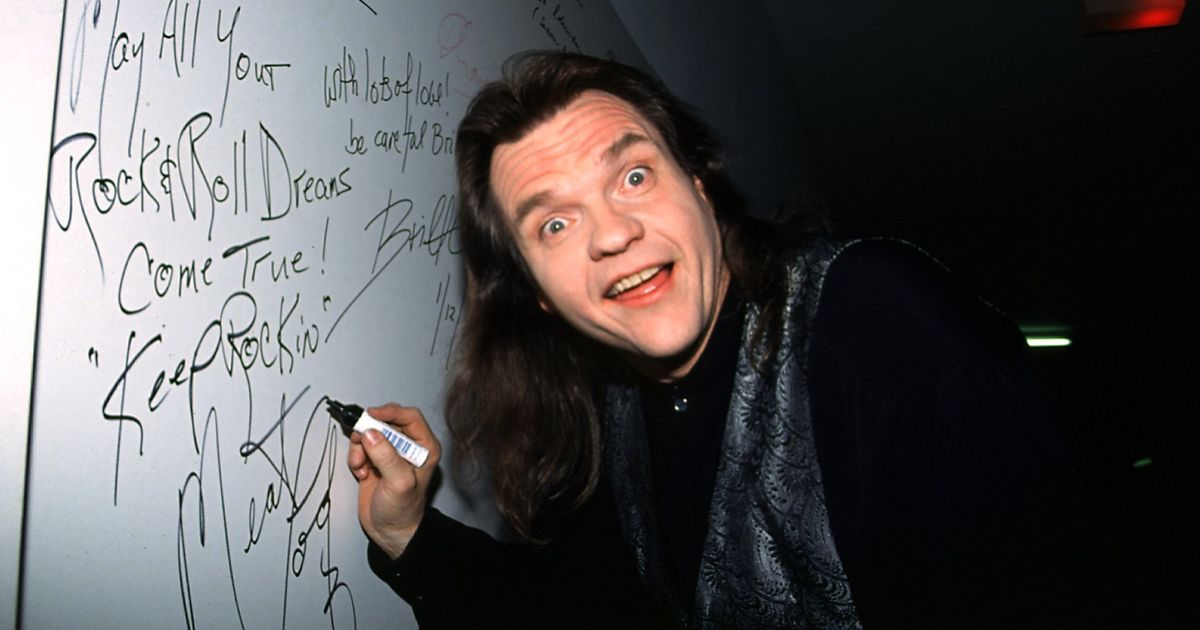 38. His Daughter Was His Backing Singer
Talent ran in the family. His adopted daughter Pearl was also a singer and musician and followed in her father's footsteps. She was at one time a footsteps member of Meat Loaf's touring band Neverland Express back in the 90s.
She also appeared as a backing singer on a many of her father's albums. And not only his albums, she also toured along with her dad and appeared on TV with him. It was a great start to her own career and she is now famous in her own right.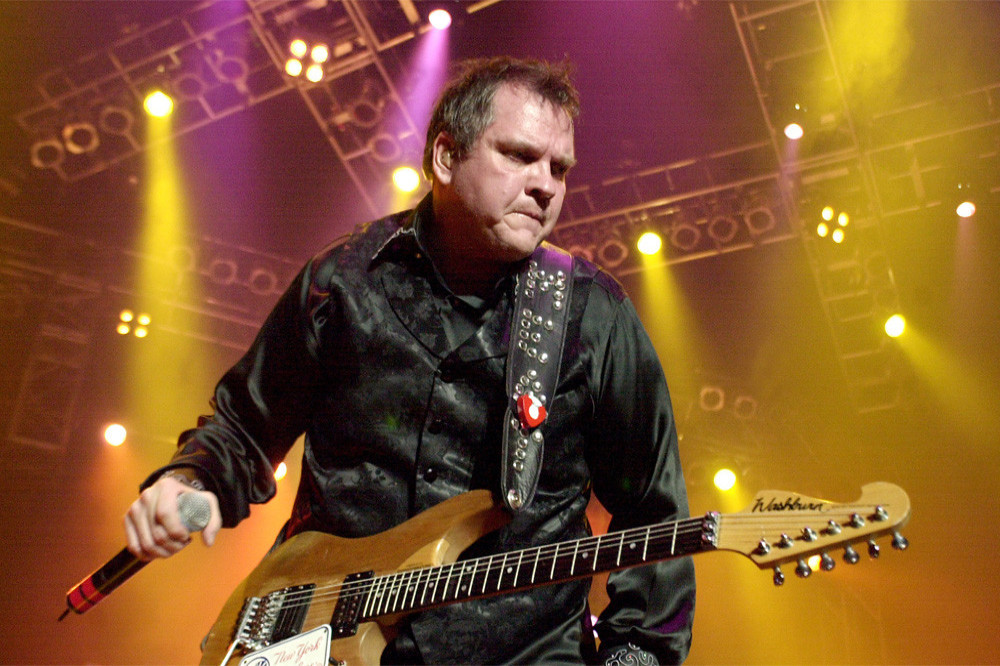 39. His, Don't Stop Rocking
A heartfelt tribute was written regarding Meat Loaf's death. It said:
"Our hearts are broken to announce that the incomparable Meat Loaf passed away tonight with his wife Deborah by his side.
"Daughters Pearl and Amanda and close friends have been with him throughout the last 24 hours.
"His amazing career spanned 6 decades that saw him sell over 100 million albums worldwide and star in over 65 movies, including Fight Club, Focus, Rocky Horror Picture Show and Wayne's World. Bat Out of Hell remains one of the top 10 selling albums of all time.
"We know how much he meant to so many of you and we truly appreciate all of the love and support as we move through this time of grief in losing such an inspiring artist and beautiful man.
"We thank you for your understanding of our need for privacy at this time. From his heart to your souls…don't ever stop rocking!"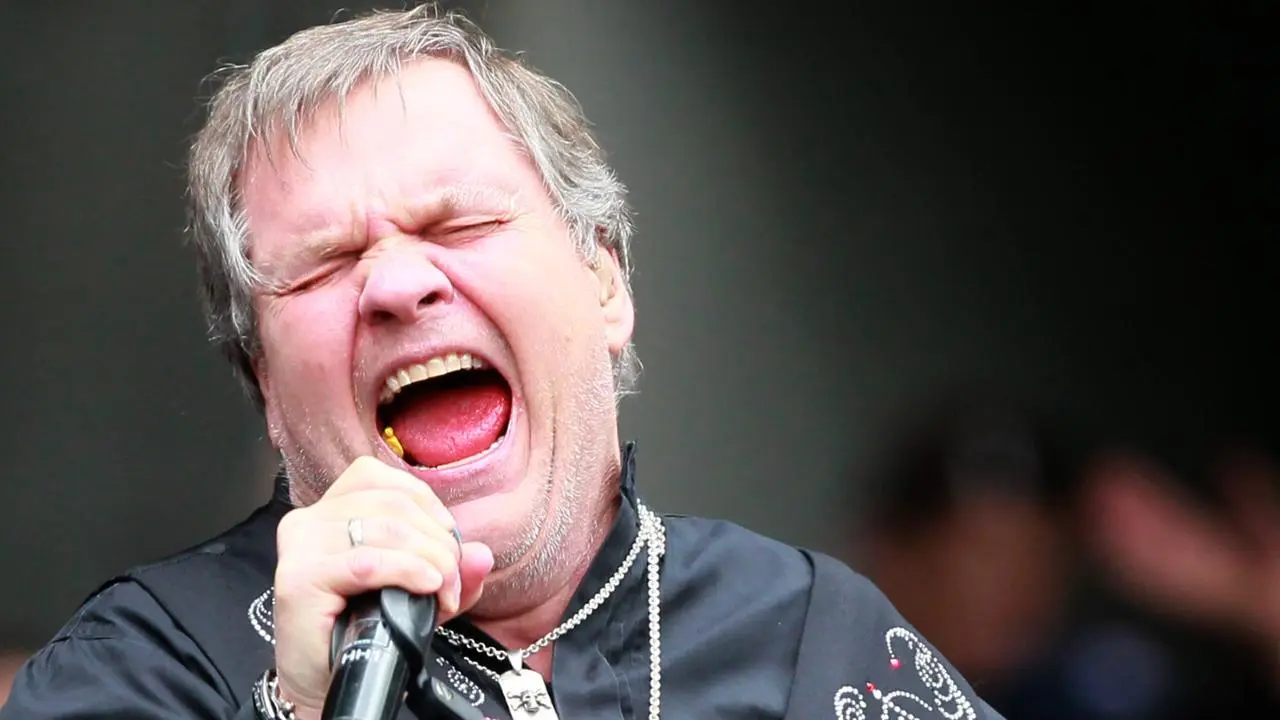 40. He Found His Mother's Death Hard to Deal With
Meat Loaf had a hard childhood. He did not have a happy time at school, nor at home. His home life was extremely turbulent. But his mother was the person who was very kind and loving to him.
And when she died, he found it particularly hard to deal with. During his mother's funeral he grabbed her body and would not let go. He was screaming to the undertakers saying 'you can't have her'.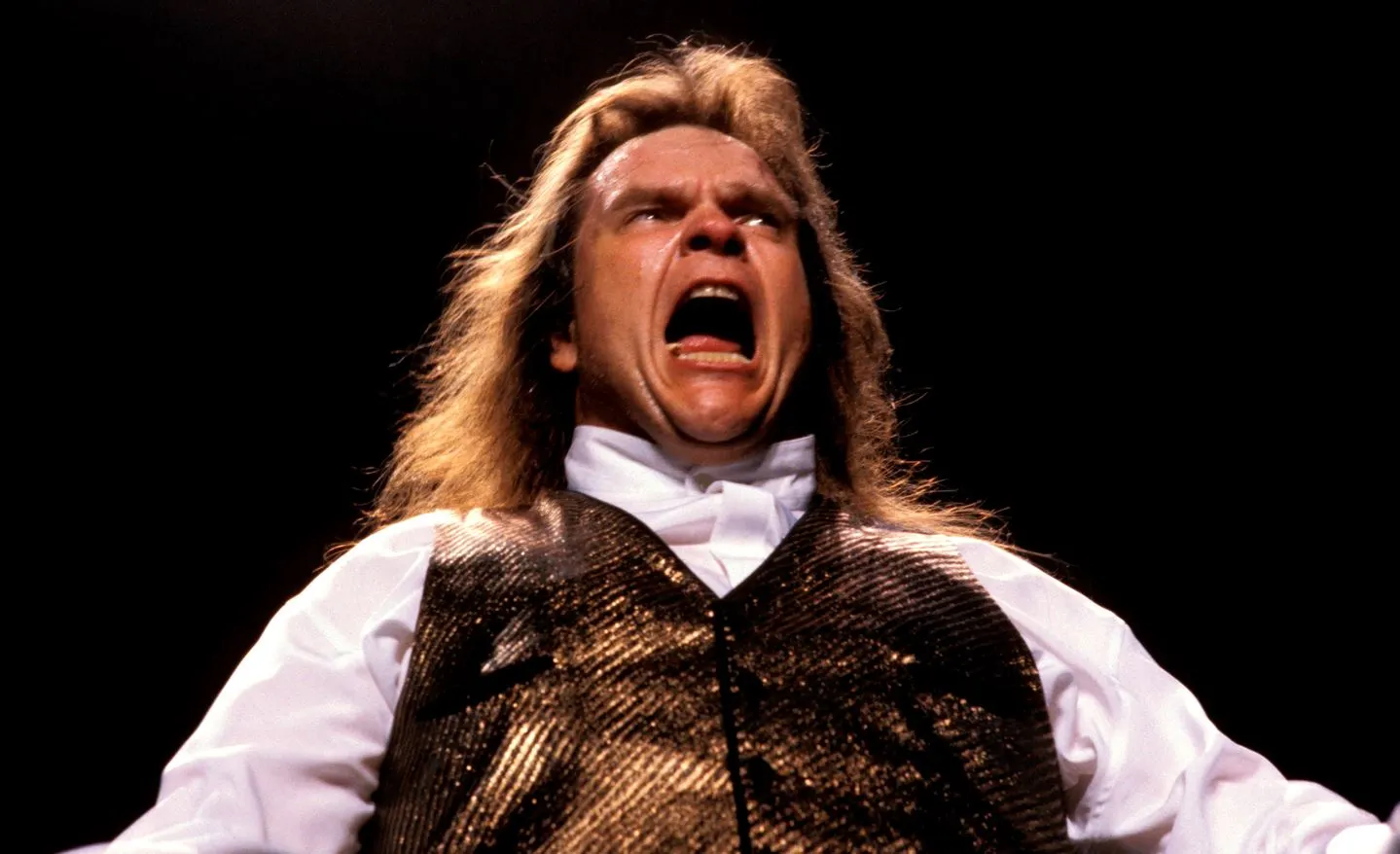 41. He Thinks He Can't Sing
It's supposing when a famous singer themselves claims they cannot sing. But in 2004 he said 'I can't sing at all'. He explained this further by saying that nobody has heard Meatloaf sing a song.
He sings as a different character; therefore, he takes up a different voice. He stated in an interview "On any record I've ever done, you've never heard Meat Loaf sing a song. They've all been characters." It is not only singing where he assumes the role of a character, he has done it in many aspects of life and he thinks it helps him be more successful.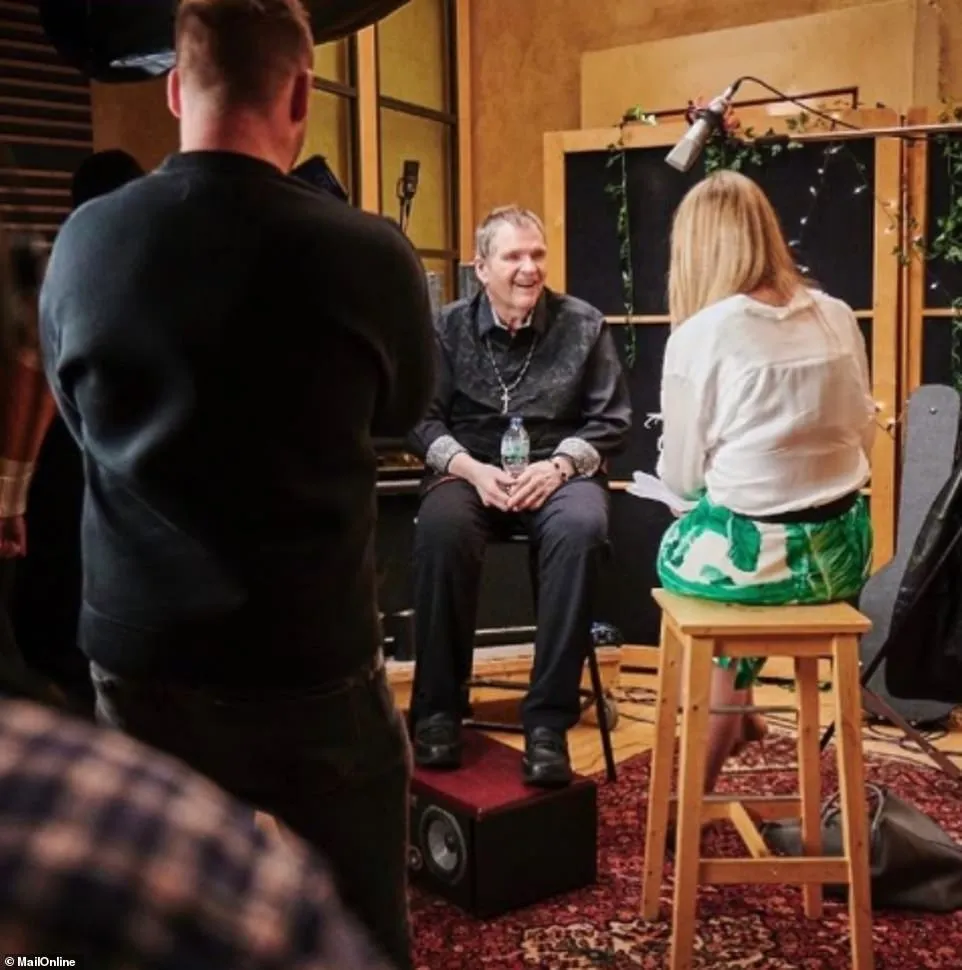 42. He Was Bullied at School
Meatloaf as we know had a hard upbringing and a very violent and tumultuous home life. School was also a struggle for him. He was a lot bigger than the other kids who used to perpetually tease him for his weight.
And, as he got older and entered the higher years the bullying got worse as his weight gained. Meat Loaf was bullied at school and the at home by his father. This is one of the places where he assumed his character. He would sometimes put on a facade at school to help him succeed and to take him out of his own head sometimes.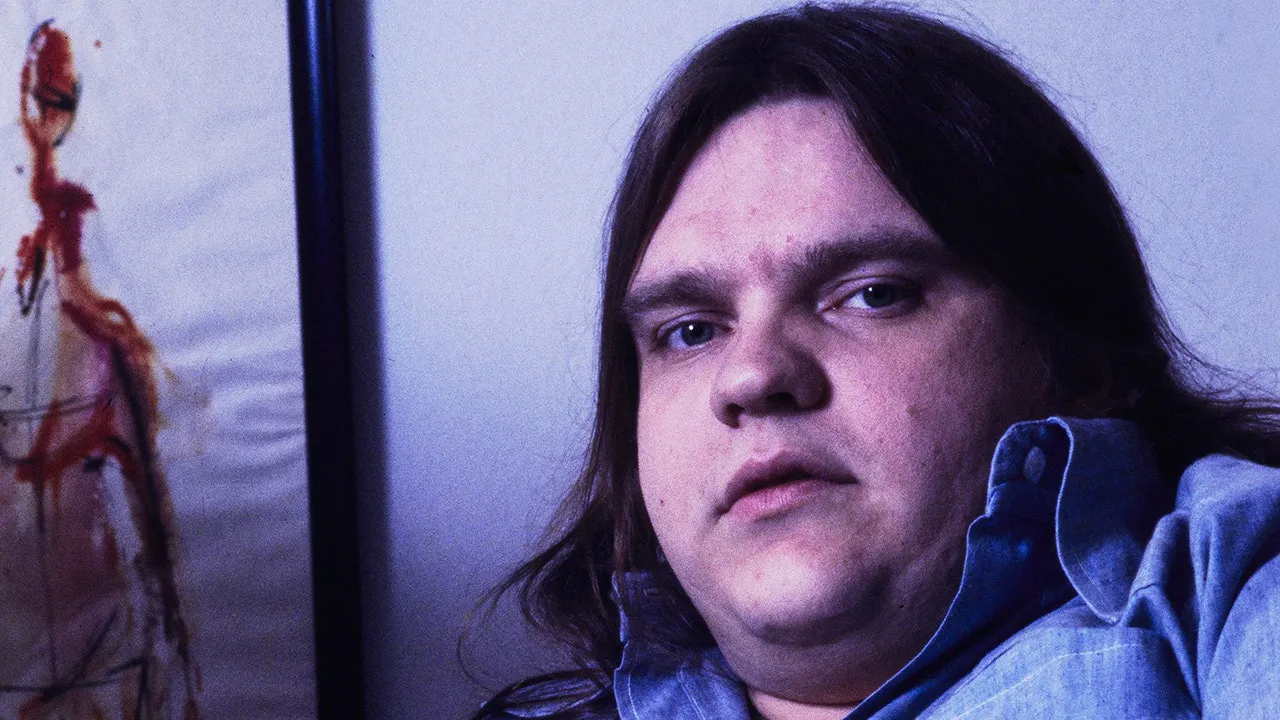 43. He Perpetually Lied
Meat Loaf was a bit of an enigma, he continually pretended about multiple things. He preferred to change his stories, to pretend and to act in character. For example, the singer has claimed to be born in both 947 and 1951.
When he was asked about it, he said "I just wanted to maintain a constant lie." He continued "Names and ages piss me off. So, I just continually lie." There have been multiple instances where he contradicts a previous story he has told or he has later admitted to something being totally fictitious.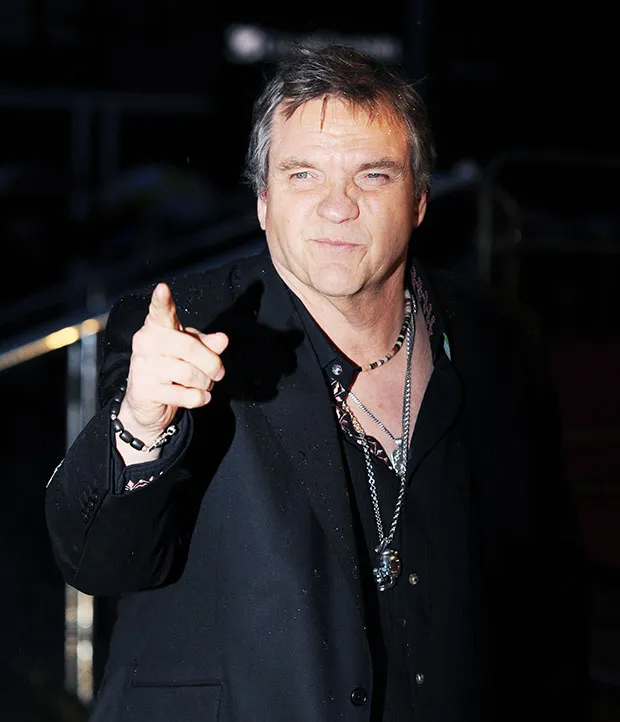 44. He Pretended He Went Golfing with Chilli and Stew
He once had an interview where he completely made up a whole story about a day goofing with his friends. he told the interviewer that he went with some guys who all shared meat themed names.
There was himself, Meat Loaf, as well as Chili, Stew, Chuck and Frank. He insisted to the interviewer that it was a true story. But the interviewer wasn't buying it and eventually he admitted the whole thing was made up. He found it more fun to tell a lie for his own amusement than use a real-life anecdote.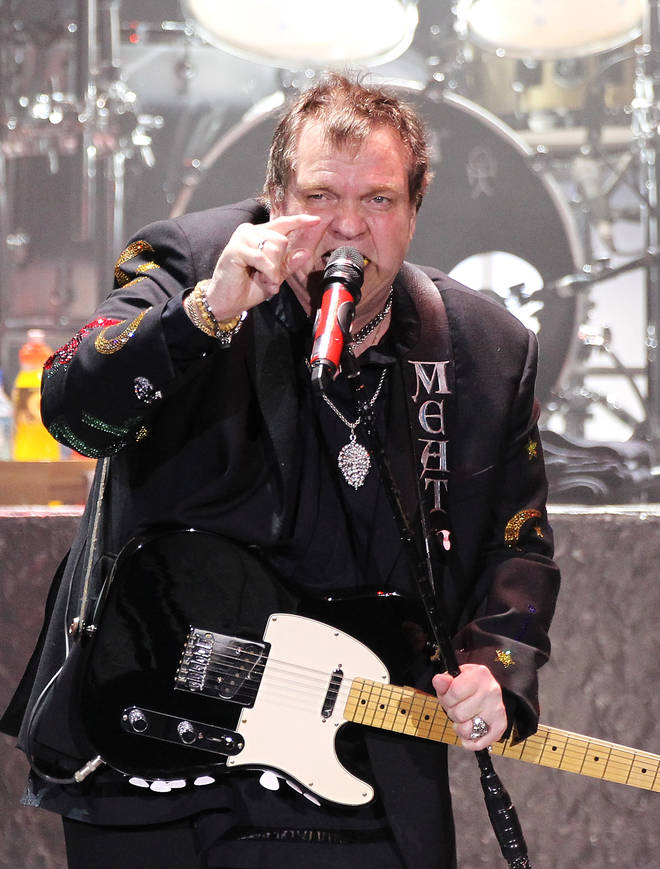 45. He Had a Short Temper
There are many claims that Meat Loaf has a very short temper. His backing singer named Karla DeVito described him as a tortured guy. She continued to explain how on the Bat Out of Hell tour he tormented himself constantly.
He would flip out at small things. For example, Meat Loaf briefly decided to start each tour with a speech not a song. One night this resulted in the band being booed y fans. He went backstage and started throwing around chairs, destroying the dressing room. He would also push himself so hard that he actually needed oxygen after the show.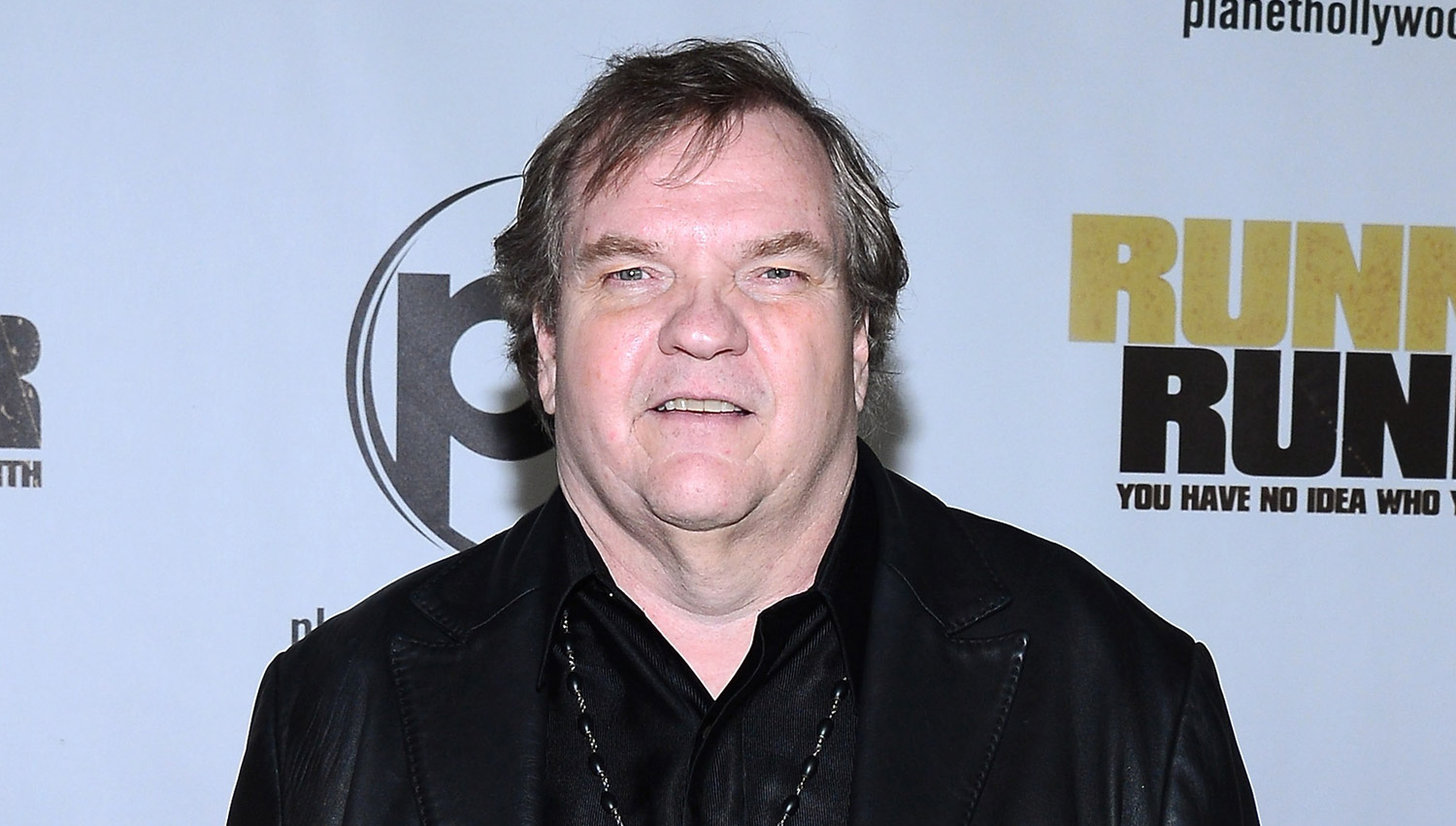 46. He Had a Nervous Breakdown
Meat Loaf pushed himself to extremes both physically and mentally and this takes its toll. He described himself as a perfect monster. There was one night when Meat Loaf had taken cocaine, he was addicted at the time and he had just fractured his leg during a tour.
He spiralled out of control and he ended up suffering from a nervous breakdown. He ended up on top of a high rise building where the road manager called Sam Ellis talked him down from a ledge. He described, "When you give everything you have to give in a performance, it is like cutting yourself with razor-blades."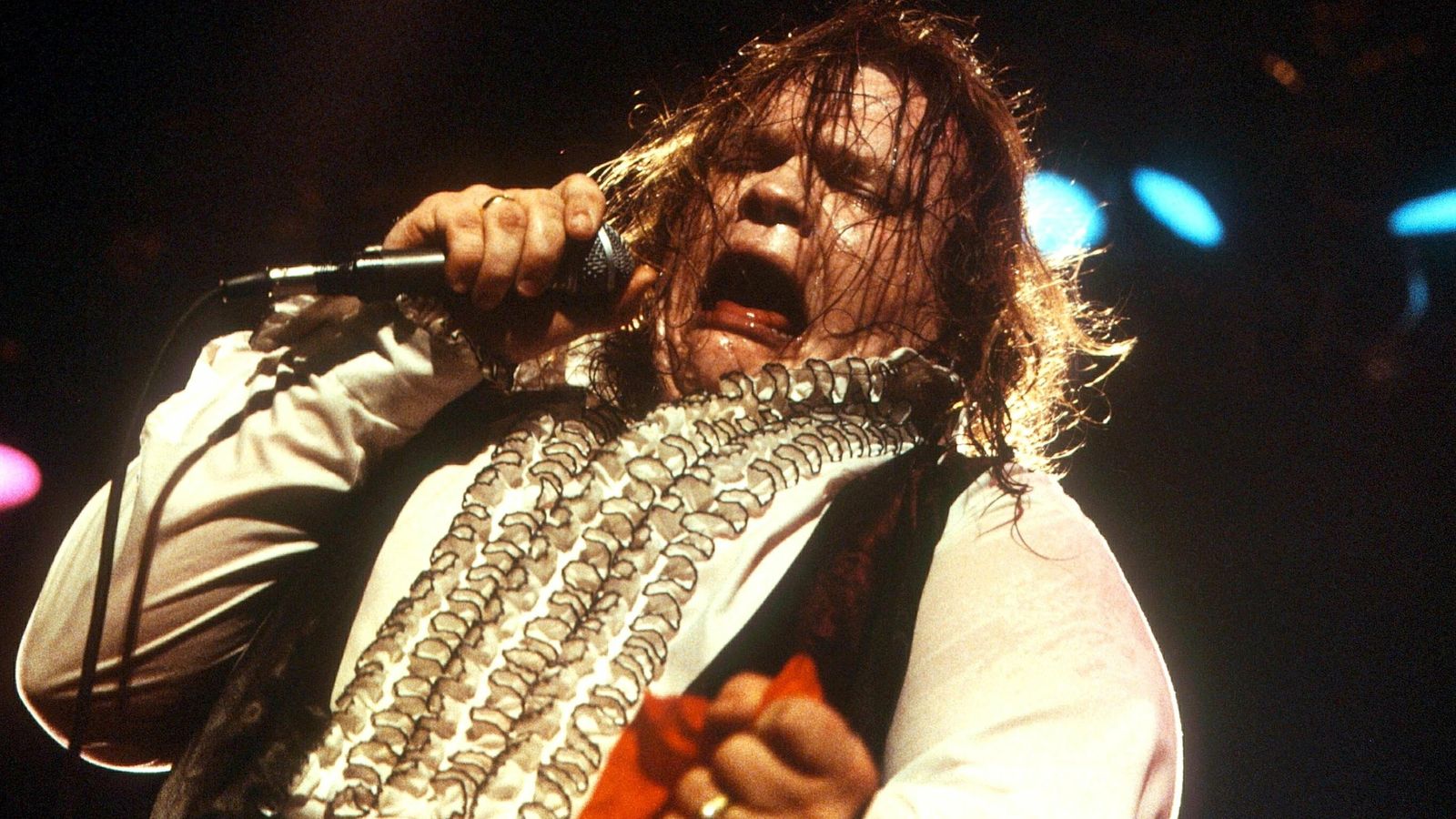 47. His Wedding Priest Could Not Tell the Difference Between Husband and Wife
After the very unconventional Salmon proposal, things continued in a similar manner. The pair got married at their home. And they hired a very old priest. This was Meat Loaf's first wedding to Leslie. They had been together around one month at this point.
When it came to the wedding day, one of the guests said that the priest was so old he could not tell the difference between Leslie and Meat Loaf. In fact, as he mentioned the husband he turned to Leslie. Similarly, he briefly had Meat Loaf mistaken for the bride. Thankfully, the wedding continued successfully and the pair did end up married.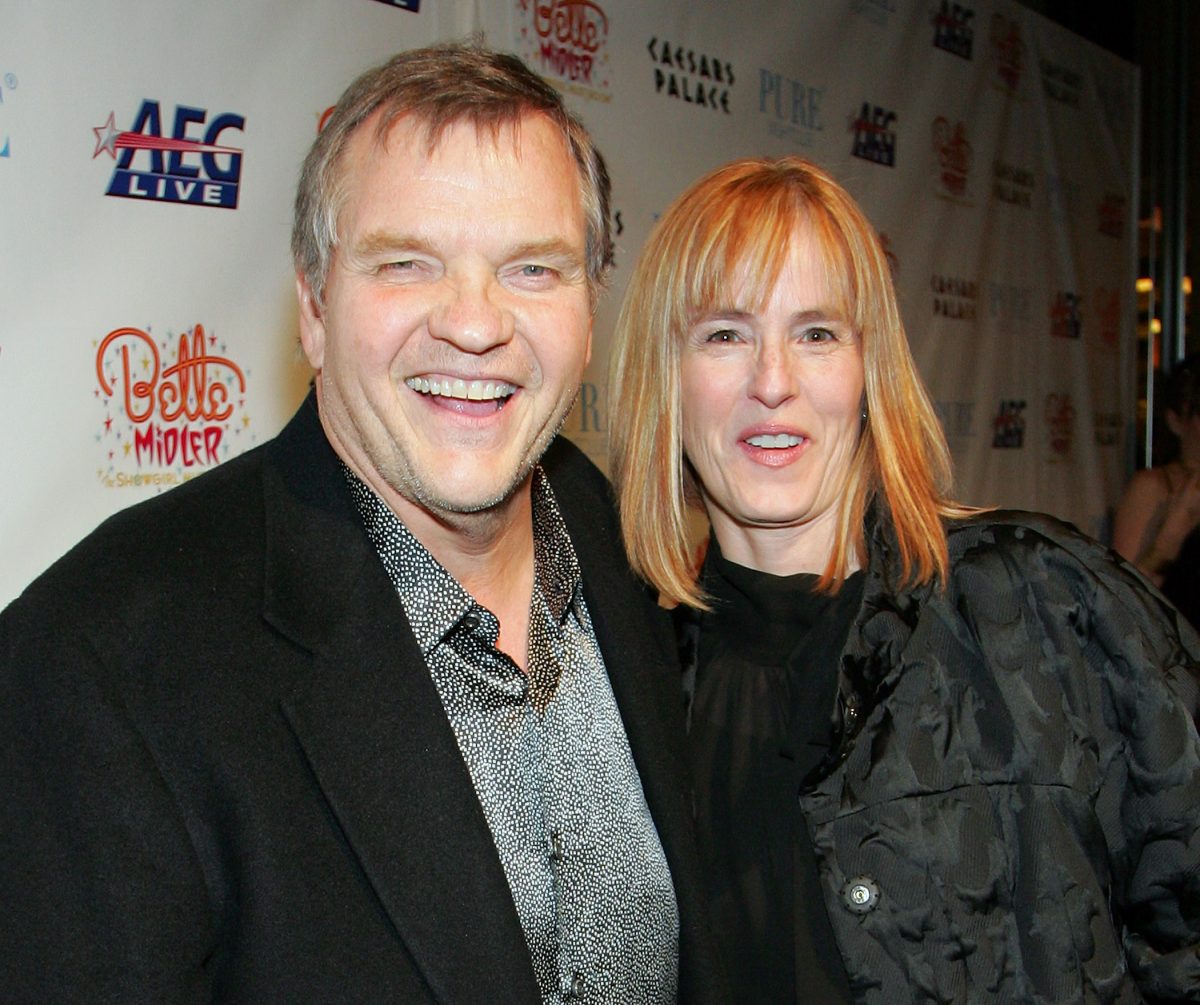 48. He Went Bankrupt In 1983
Meat Loaf became on of the most successful rock stars with Bat Out Of hell. And, of course his bank balance also shot up as well as his fame. But, the life style and new found fame was too much for the star. He spent it on his new rockstar life and ended up having to declare bankruptcy in 1983. He claims "I was nuts.
I mostly turned it inward. And it was all over being famous. I didn't want people to call me a star." He was using drugs and alcohol and not coping well with the fame. Lawsuits, lifestyle and poor money management meant that the star lost all of his money. Thankfully after this, he got things back on track and his financial situation definitely got back on track.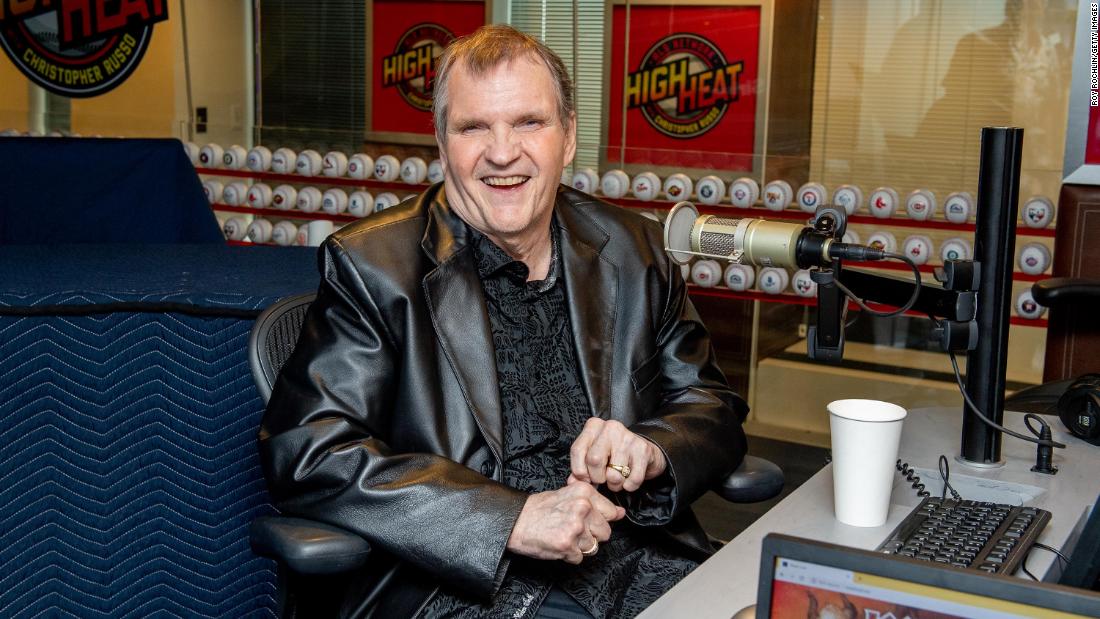 49. He Had Complaints About His Voice
Fans started to complain that Meat Loaf had lost his voice. Meat Loaf did not like the idea that with age his voice was getting worse. And he jumped to his own defense. He insisted he had never even sounded like he did on the Bat Out of Hell album, as the album was sped up. He insisted that his voice was actually the same as usual and he even went on to compare himself to Elton John and Rod Steward.
He had to have vocal surgery and he claimed that at that point it was extremely painful and his vocal cords were bleeding., His partner Jim Steinman said Meat Loaf "sounded literally like the little girl in The Exorcist … like a dragon trying to sing. It was a horrifying sound." Meat Loaf said he needed phycological help before he could fix his voice. Which he did.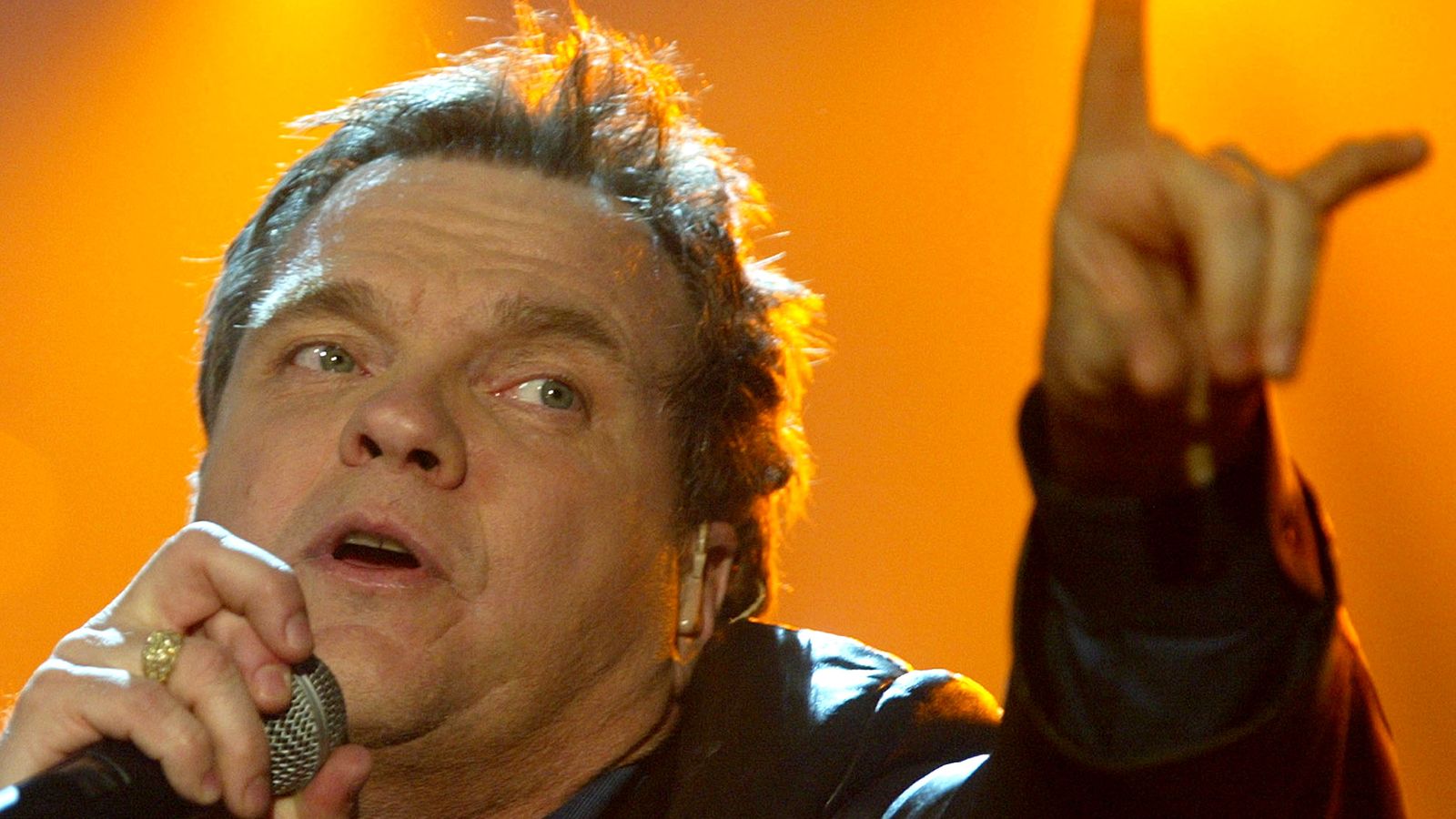 50. He Had Multiple Near Misses
The life of a rockstar is never plain sailing and it is certainly no different with meat Loaf who has had a very eventful life. In 2016 Meat Loaf had an interview with the Telegraph. He called himself a cat with 48 lives because he had had so many near misses and yet still survived.
He claimed that he should have died by now as he has filled three stories, has been close to plane crashes, had 8 car crashes, several collisions, and many near misses. He has also had 18 concussions according to his interview. It Is known that Meat Loaf loves to change stories, however it is clear that Meat Loaf has had a lot of close shaves.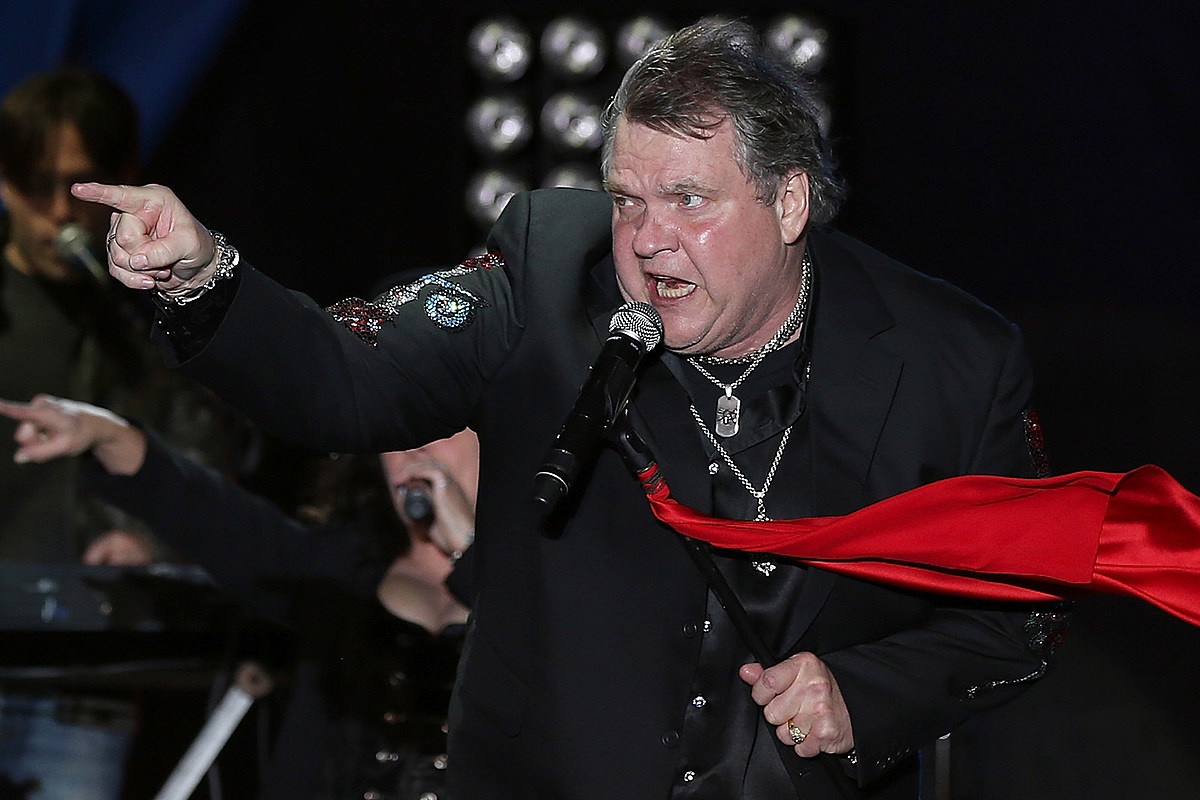 51. He Was Originally Called Marvin
Meat Loaf was actually named Marvin Lee Aday when he was born. This will come as a surprise to many as this is not something that is well known. In fact, he rarely mentions it at all. As he grew older, he changed it to Michael Lee Aday. We are not sure why he made the decision to do so.
But many people do not even realize that his name is now Michael Lee Aday because people now just refer to him as the iconic Meat Loaf. He goes by this name all over the world and only his nearest and dearest call him Michael. The only connection between his real name and his more well-known name of Meat Loaf is the initials M.L.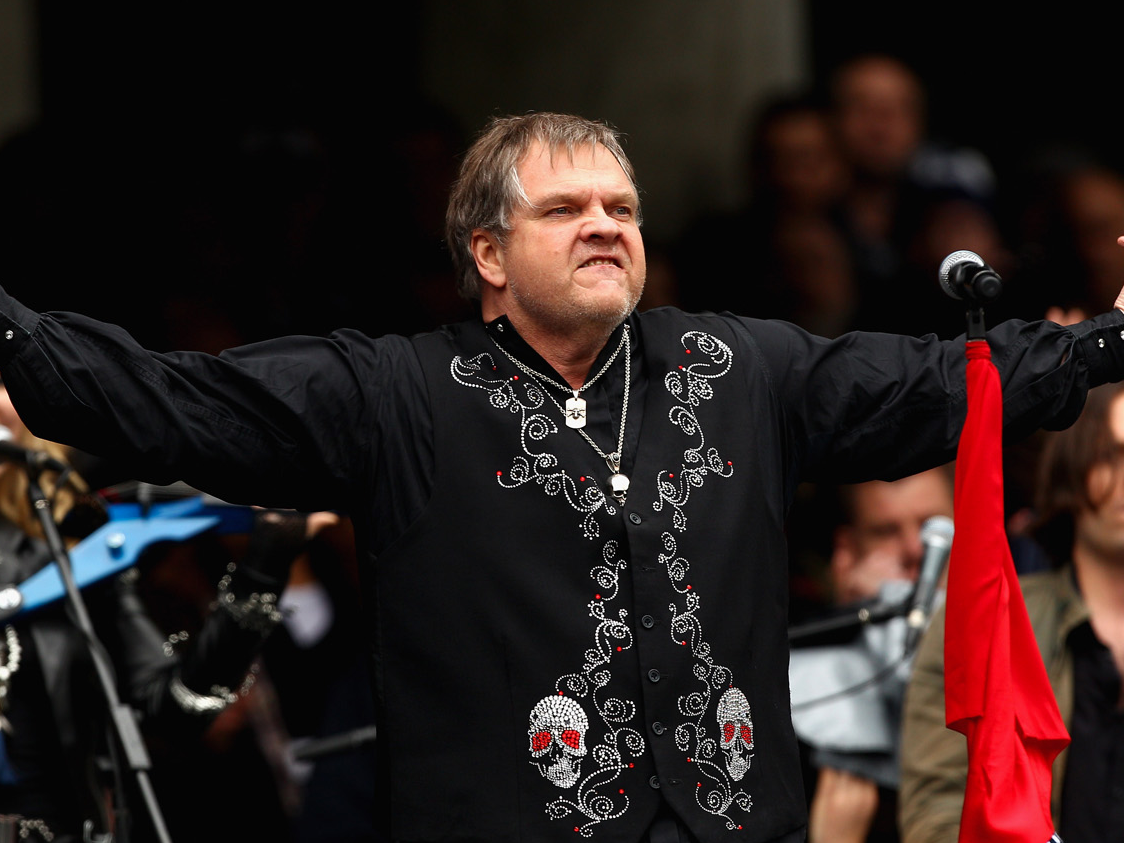 52. Meat Loaf Soul Was a Name from His Football Coach
When Aday first formed his own band in Los Angeles, it went by the name of Meat Loaf Soul. And, it turns out that he was not the one who originally came up with his own nickname Meat Loaf. In fact, it was his football coach who branded him the name because of his weight.
Now, many people would want to get rid of this title forever after being cruelly named. But, instead, he turned his experience into a positive and used it to rebrand himself for his music career. So, while he didn't make it in the football industry, it certainly helped him get where he was.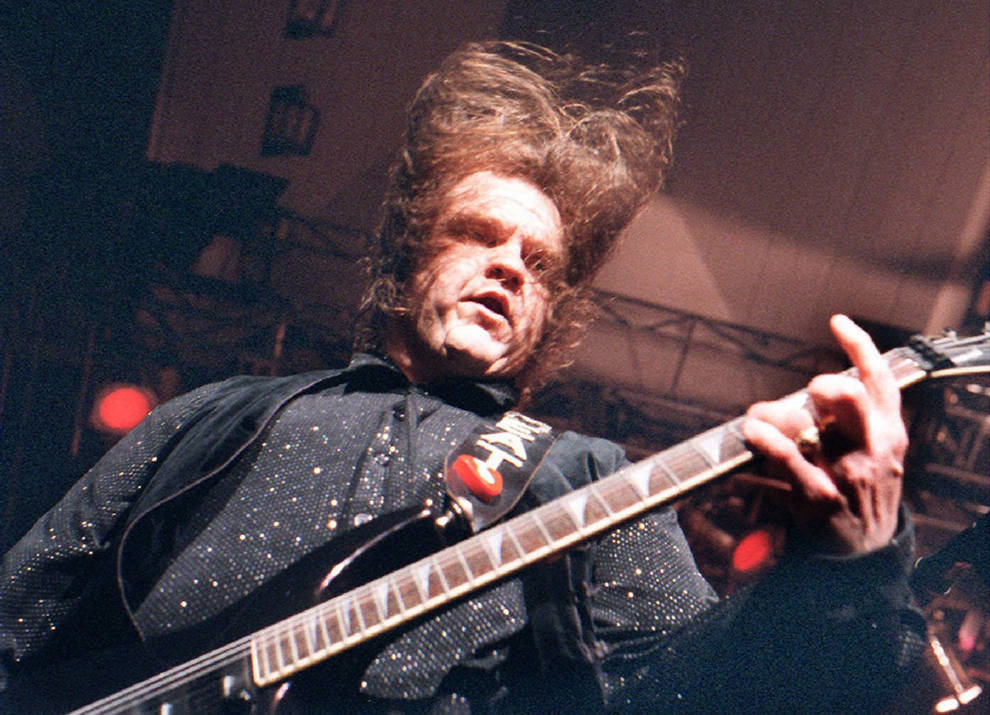 53. His First Album Was on The Charts for Over 9 Years
Meat Loaf has hit some very impressive records. His first album stayed on the charts for over nine years. Now, most artists are successful if they manage to remain in the charts for a few weeks. But Meat Loaf blew the usual expectations out of the way. And what's more, he still sells an estimated 200,000 copies every year.
All these years later, it is still just as well-loved and remains a favourite for many all around the world. It is also on the list of best-selling albums which comes as no surprise considering all of the major records he has hit with his songs and album.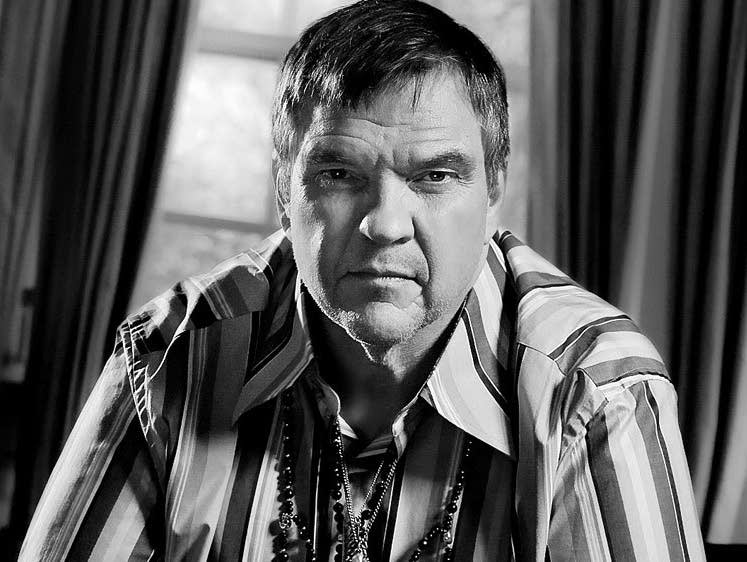 54. He Had Difficulty Establishing Himself in the U.S
When we consider how popular Meat Loaf was in the United Kingdom and Ireland and not only there but also became hugely popular in Australia, it is strange to think he didn't become an instant hit in the U.S.
But he did struggle to establish himself a steady career within the US. In the United Kingdom he won the but 1994 Brit Award for the best-selling album and single. But things were definitely slower to take off in the United States of America.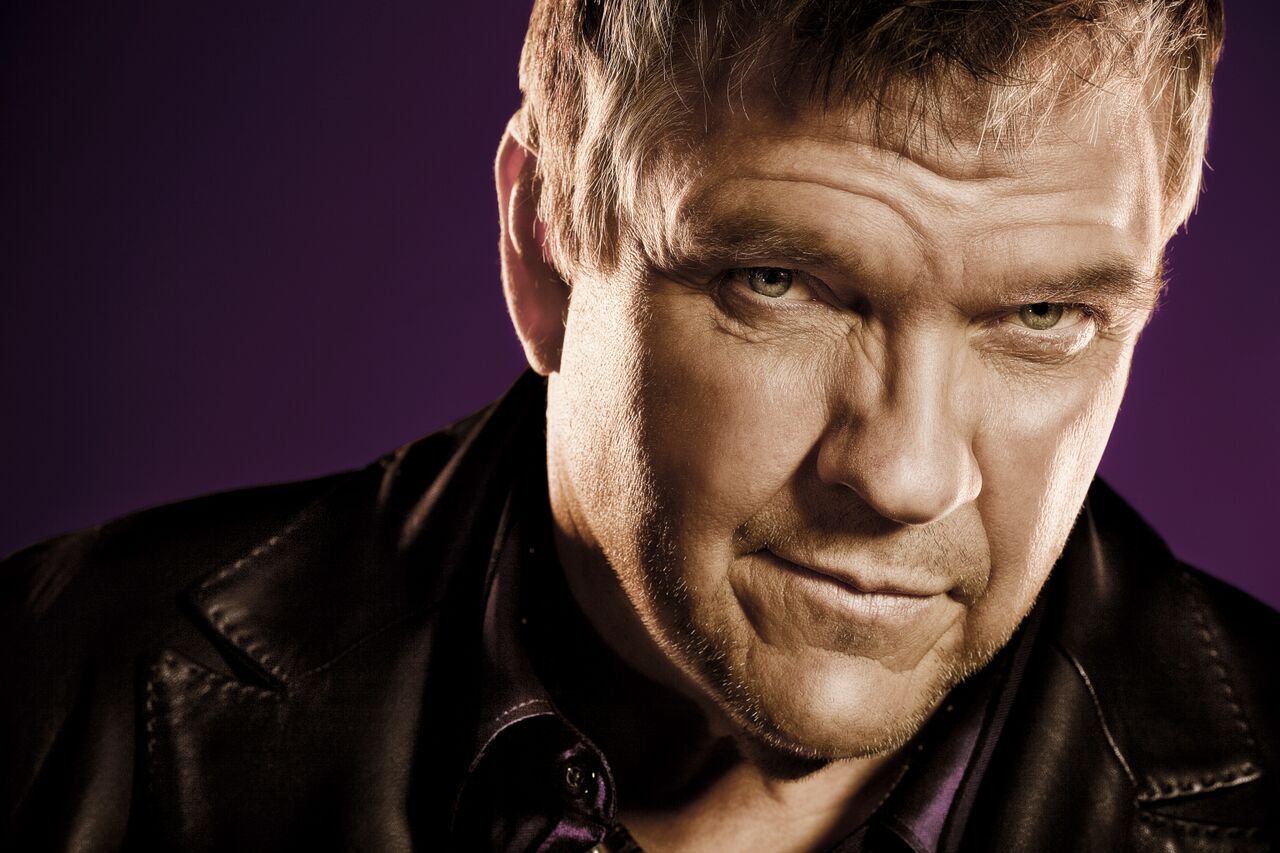 55. His Father Was Discharged from the Army
As we know, Meat Loaf's father caused a lot of problems for their family life. He actually used to be in the army. But he ended up being medically discharges from the U.S Army during the World War II because he became wounded by fragments that came from a mortar shell.
He was no longer able to serve, and he had also seen such horrors in the war. He never physically or mentally recovered and this is why he started drinking. This combined with becoming an alcoholic led his father to become a violent and abusive man.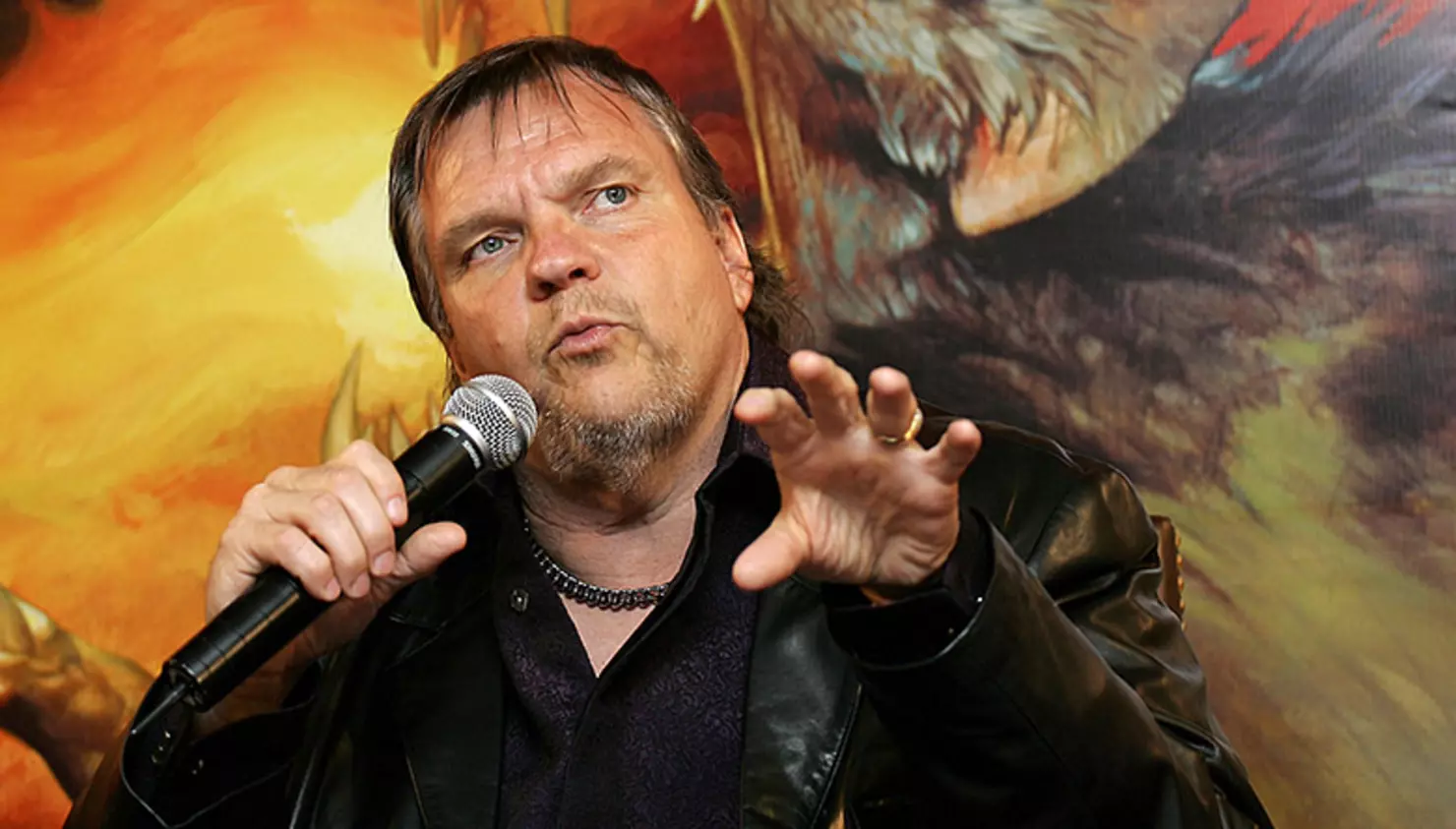 56. Meat Loaf Played Football Defense
Picturing the iconic rock and roll singer now it is difficult to picture him as a school boy and part of the football team. But he played in the school football team as the position of defensive tackle
. His football team were named the 'rebels'. As his weight increased the football team used his initials 'M.L' which stood for Michael Lee and they turned it into his well-known nickname Meat Loaf.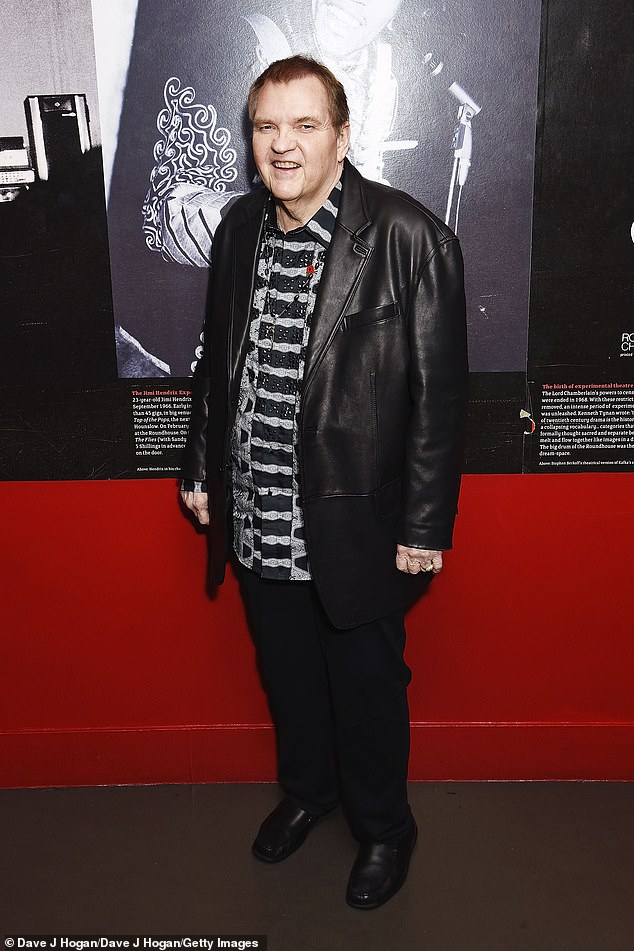 57. His Mother Died from Cancer
Meat Loaf had a very hard childhood. With his bullying at school and the bullying from his father at home his one safe refuge was his mother. He loved his mother very dearly and he struggled a lot when she passed away. Tragically his mum had cancer and she ended up dying from it.
Meat Loaf was devastated to lose the closest person to him at that young age and he found it very hard to accept. People remember the day of her funeral as one of Meat Loaf's hardest days. To make things even worse, when his mother died as we previously found out his father tried to kill him.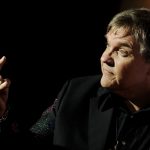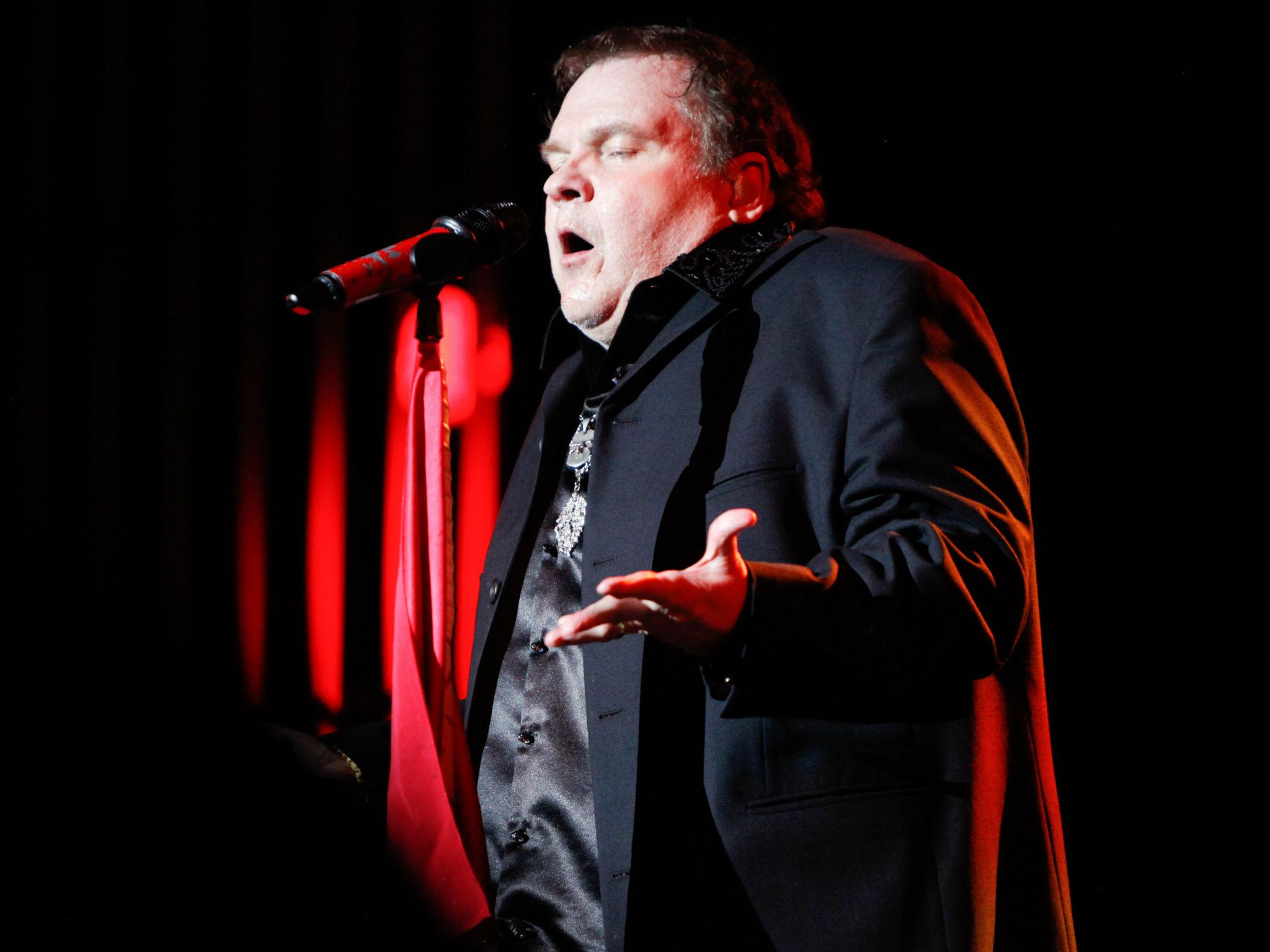 58. Meat Loaf Soul's first gig was in Huntington Beach, California
Meat Loaf Soul's first gig was in Huntington Beach, California in 1968 at a place that was then called the Cave. It was an opening for Van Morrison's band Them and also Question Mark and the Mysterians. This was a big first gig for a start-up first time band but Meat Loaf Soul was popular.
As well as offers for gigs they also received several offers from record labels. This gig gave Meat Loaf the step up that he needed and gained him some early recognition. From here his fame rose and rose and he became more widely knows as his popularity increased further.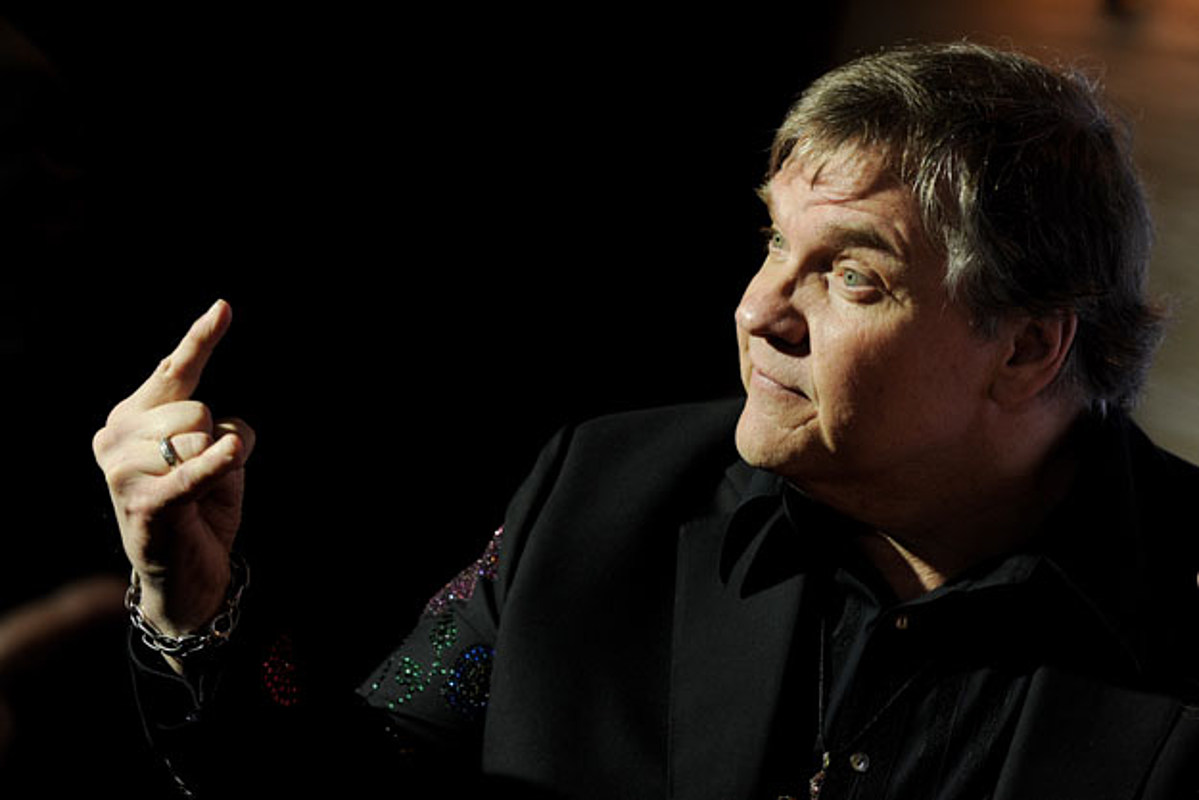 59. He Jumped off The Stage
So, we know Meat Loaf was not conventional, and that he out absolutely everything he had into his concerts. But, no one expected Meat Loaf to jump off the stage during his own concert.
The singer, who was just emersed in the experience and completely loving his time on the stage, recklessly jumped off in the heat of the moment and was fuelled by the energy of the night. And, of course, as can be expected from jumping off a stage, it did not end well. Meat Loaf ended up breaking his leg as a result of this.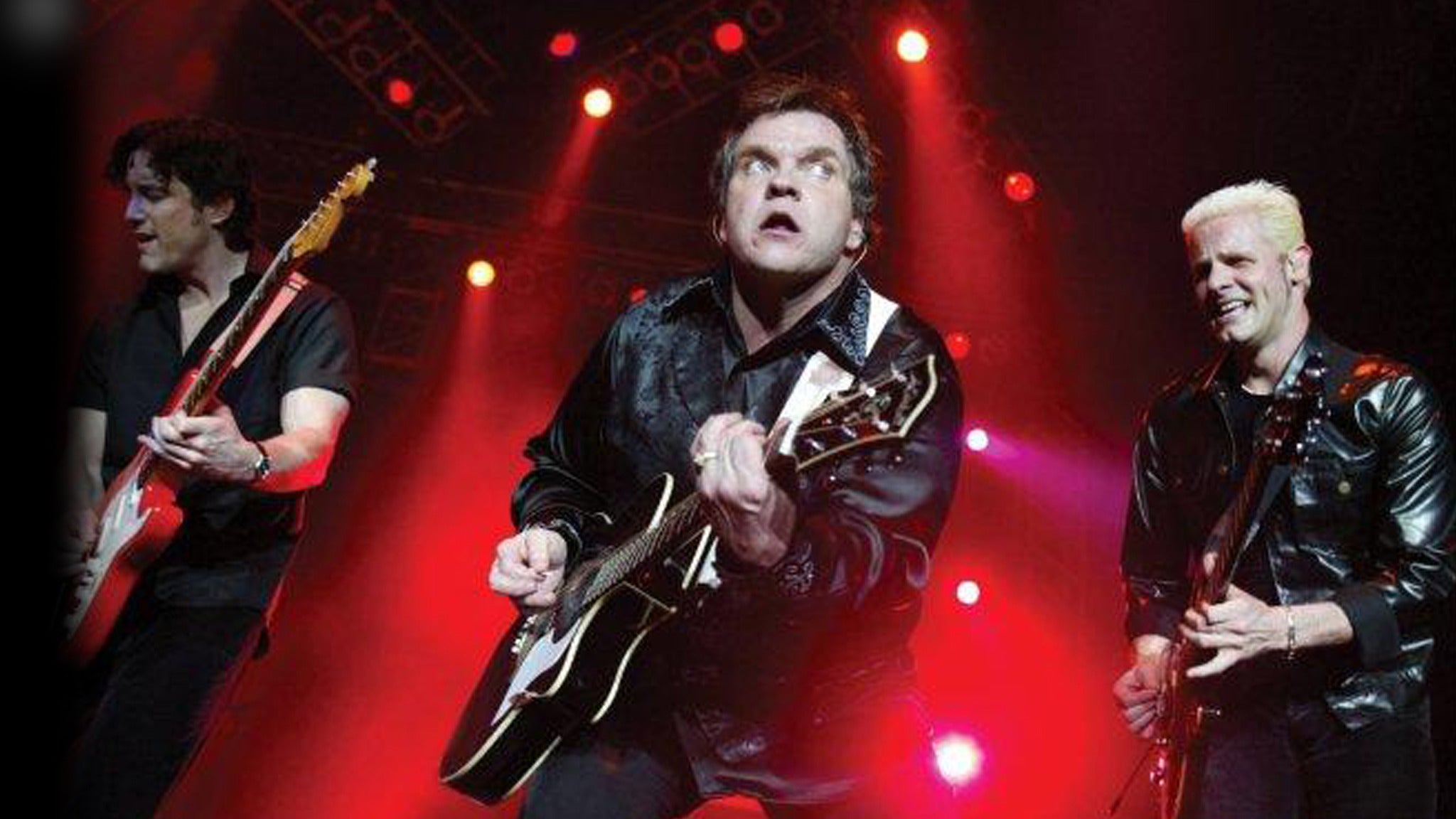 60. Bat Out of Hell Has Spent 522 Weeks in The Charts
Bat Out of Hell is one of the greatest selling singles of all times, and the emphasis is on the 'is', not 'was. Because this single is still breaking records. \Even after so many years, and even after his death, it continues to break boundaries in the music world.
Bat Out of Hell has, as of December 2020, has spent a total of 522 weeks in the Top 200 in the UK charts. And, I'm sure it won't stop there. Now that his legacy lives on after his death, we can be confident that his music will continue to be listened religiously all around the world.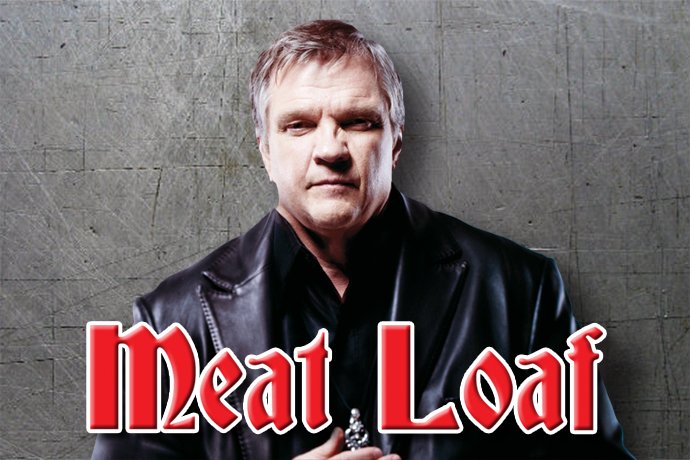 61. He tried Stand Up Comedy
Of this man's many talents, who would have thought that stand-up comedy would be amongst them. Not only did he become one of the most iconic musicians of all time, he also starred in lots of Tv shows and lots of movies. And, he also had a go at stand-up comedy. He did several stand up gigs in Connecticut.
At the time he loved it. But it was more of a fleeting phase in the end rather than something he continued to pursue. It was also more for himself and his own personal enjoyment rather than trying to gain fame in another area. He was not bothered about performing stand-up comedy to a tonne of people, just having fun.
62. In 2020 He Planned to Return to The Recording Studio
It is very sad to hear that Meat Loaf had not planned on stopping his music career. In 2019 when someone had made a comment about him not making music again, he had denied it. He had insisted that he can still sing and he will continue to make singles and records.
And, in 2020 he had also made a statement that he would be returning to the studio alongside his wife. Unfortunately, Meat Loaf sadly died and so his wish to return again to make music could not be fulfilled.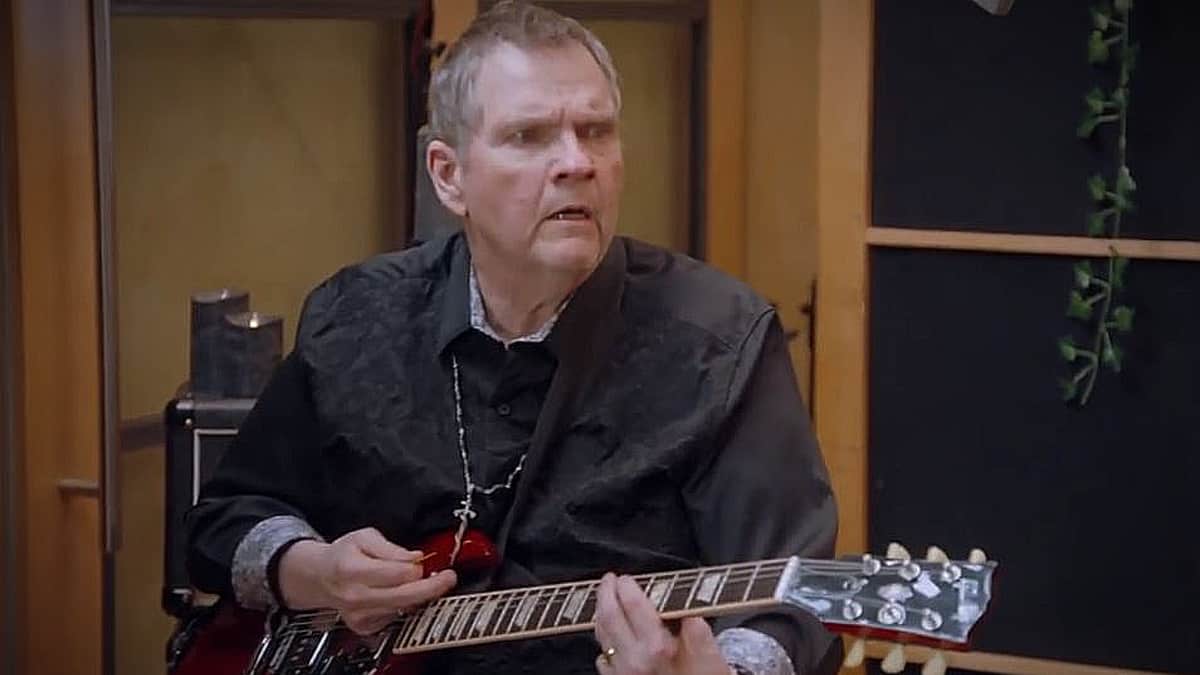 63. He Was on The Apprentice
Meat Loaf took part in a whole host of TV shows. It was something that he did as a side to his career, never very seriously and he loved taking part. In 2011, he was actually a contestant in season 11 of Celebrity Apprentice. He did well on the show and progressed successfully until he was finally eliminated after task number 12.
But Meat Loaf loved his time on the Celebrity Apprentice. And, he had his fair share of drama on the show. He had a very dramatic showdown with his fellow contestant named Gary Bussey which was then televised at the time. He also struck up a friendship with the ex-president of the United States, Donald Trump.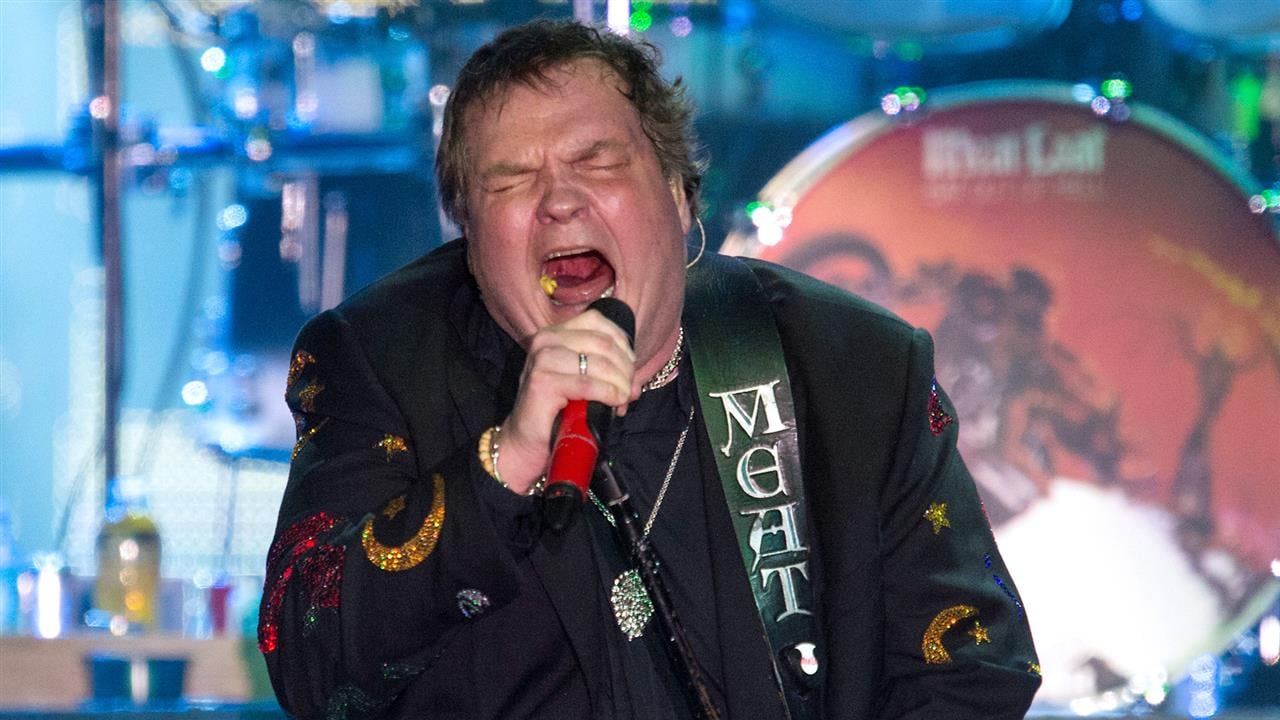 64. He Was Religious
Meat Loaf was religious, although he did not belong to any faith-based institution. But that did not mean that he did not practice his faith in his own way. From childhood to his adulthood, he continued his religious beliefs. While growing up, he attended the church regularly with his mother and he also studied the Bible.
The religion in his life clearly influenced his work. Many of his songs have religious references. For example, his songs such as "40 Days" and "Fall from Grace", have religious themes in them. He also prayed every night.
65. He Had Emergency Back Surgery
Meat Loaf has had more than his fair share of medical issues and physical injuries. As well as being born with health problems he has also had a lot of accidents or medical emergencies along the way.
In November of 2016, he had to have emergency back surgery. This included a spinal fusion due to a cyst that was pinching his nerves. The operation was successful but of course it left him either the repercussions. In 2019 he was using a wheelchair and a cane to be able to move around.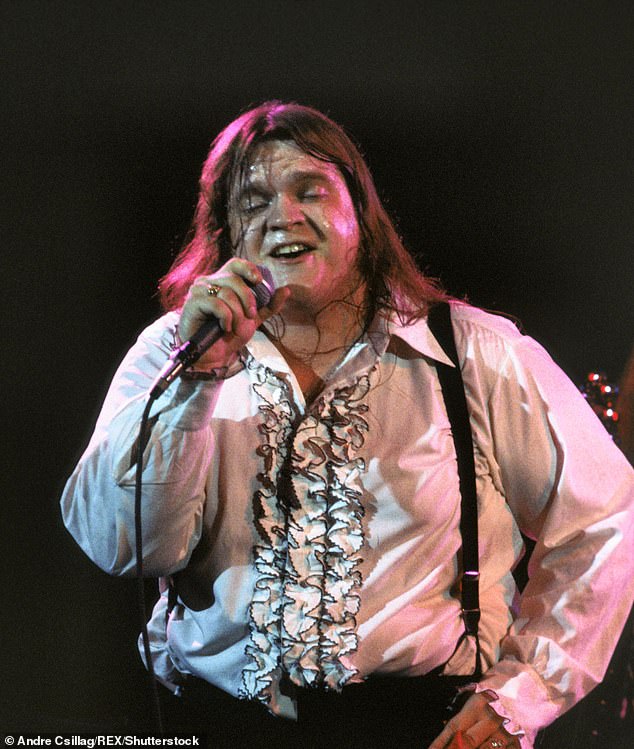 66. He Had Asthma
Here's another medical problem that Meat Loaf suffered from. He had asthma. Which, not many people know about Meat Loaf. He functioned as normally as he could with his asthma and it definitely did not let him stop anything.
But of course, performing and all the extreme exertion that comes with that takes its toll. And so, he kept oxygen at the back of the stage and would breathe into it during his breaks or after the show to try and recover some of his breath again.
67. He Did Not Believe in Climate Change
Meat Loaf said that he did not believe in climate change. During an interview with the Daily Mail in very recently in 2021, he referred to Greta Thunberg as "brainwashed". This was because of her views on climate change. He said: "I feel for that Greta. She has been brainwashed into thinking that there is climate change and there isn't.
She hasn't done anything wrong but she's been forced into thinking that what she is saying is true." To which Greta of course replied saying, this is not about me, this is not about Meat Loaf, this is about Scientific fact.'' Meat Loaf is not the only celebrity who actively denies the truth behind climate change.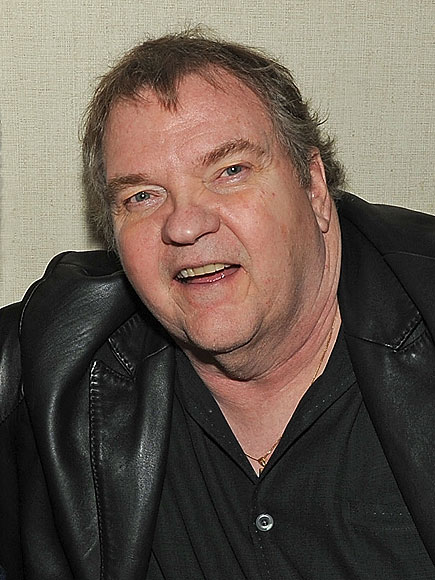 68. He Had A brief friendship With Trump
Meat Loaf and Donald Trump met in 2011 on the Celebrity Apprentice and the pair got along very well together and they had worked alongside one another in some of the tasks. In a 2017 interview with Billboard, he referred to President Donald Trump, Ivanka Trump, and Donald Trump Jr very positively.
When he was asked if he would vote for Trump, Meat Loaf replied saying, "I would vote for you. In fact, I'll help you with your campaign.". But, in 2020, he said he actually wasn't 100% supportive of Trump. And, he later completely cha needs his mind and biblically warned people not to vote for Trump.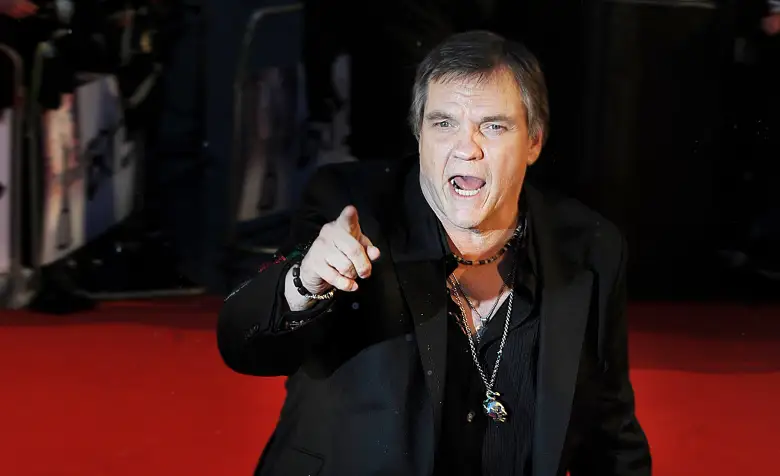 69. He Appeared on 38 TV Shows
We know Meat Loaf used to like to dabble in many different areas. But TV was one of the things he loved to take part in. He actually appeared on around 38 TV shows. As well as being a full-time singer he was also pretty much full time in the TV and movie industry too.
He has taken part in the likes of Saturday Night Live and South Park and Ghost Hunters. The mixture of the things he took part in are completely diverse. Sometimes he would appear as a music guest, sometimes as a character, but mainly he appeared on TV simply as himself.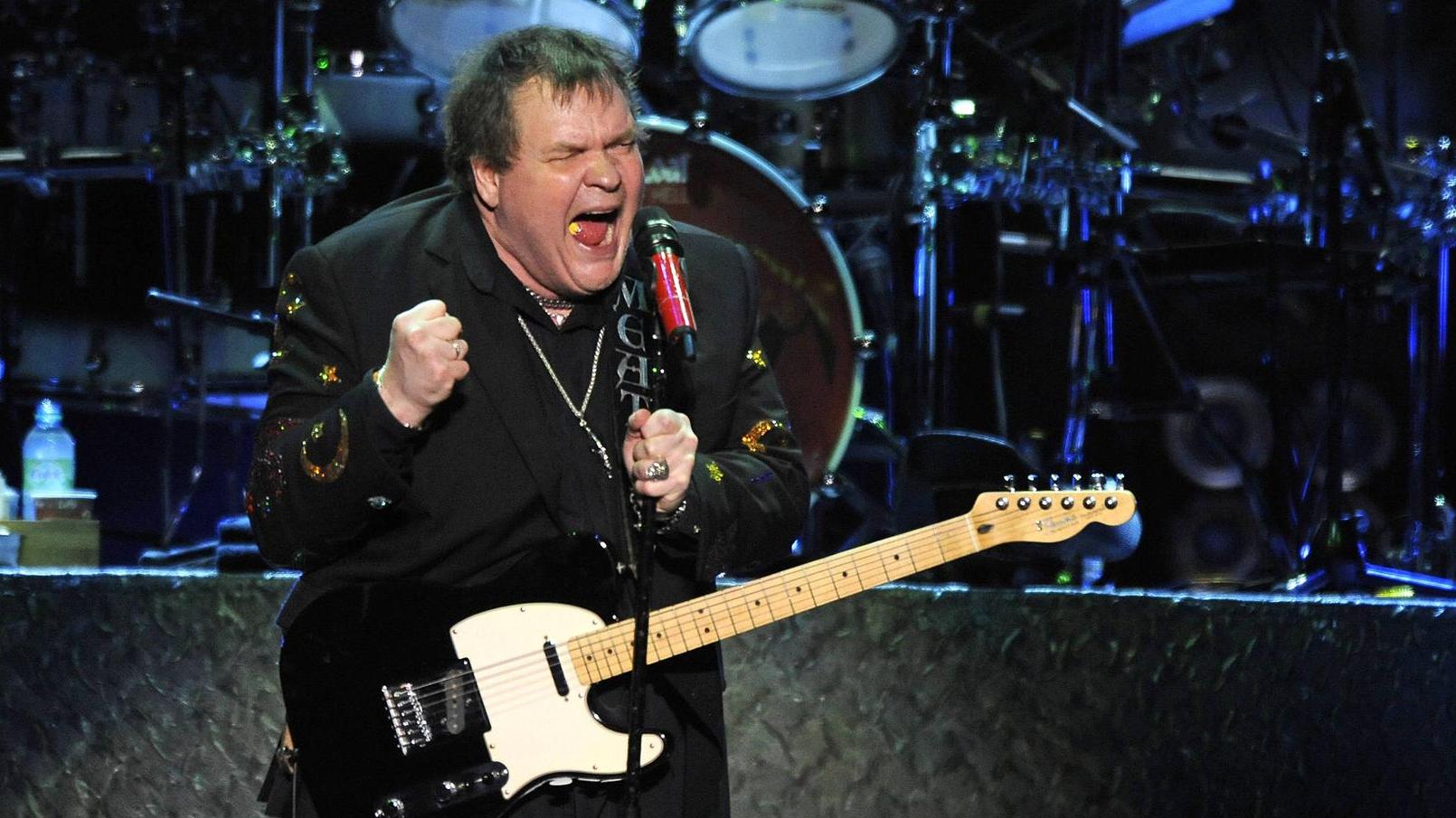 70. He Was In 46 Movies
Not only did he did he appear on 38 TV shows, he was also in 46 movies. So not only was he a world wide reno0und singer he was also an actor. Meat Loaf had many strings to his bow. He starred in movies such as Dead ringer, Polish Spaghetti, Crazy love and Beautiful Boy.
His first ever credited movie that he starred in was playing Eddie in the Rocky Horror Show in 1962. Before this he had just been an uncredited boy in the background of a movie. His last movie was playing Monsignor Muldoon in the movie names Wishin' and Hopin' which was in 2014.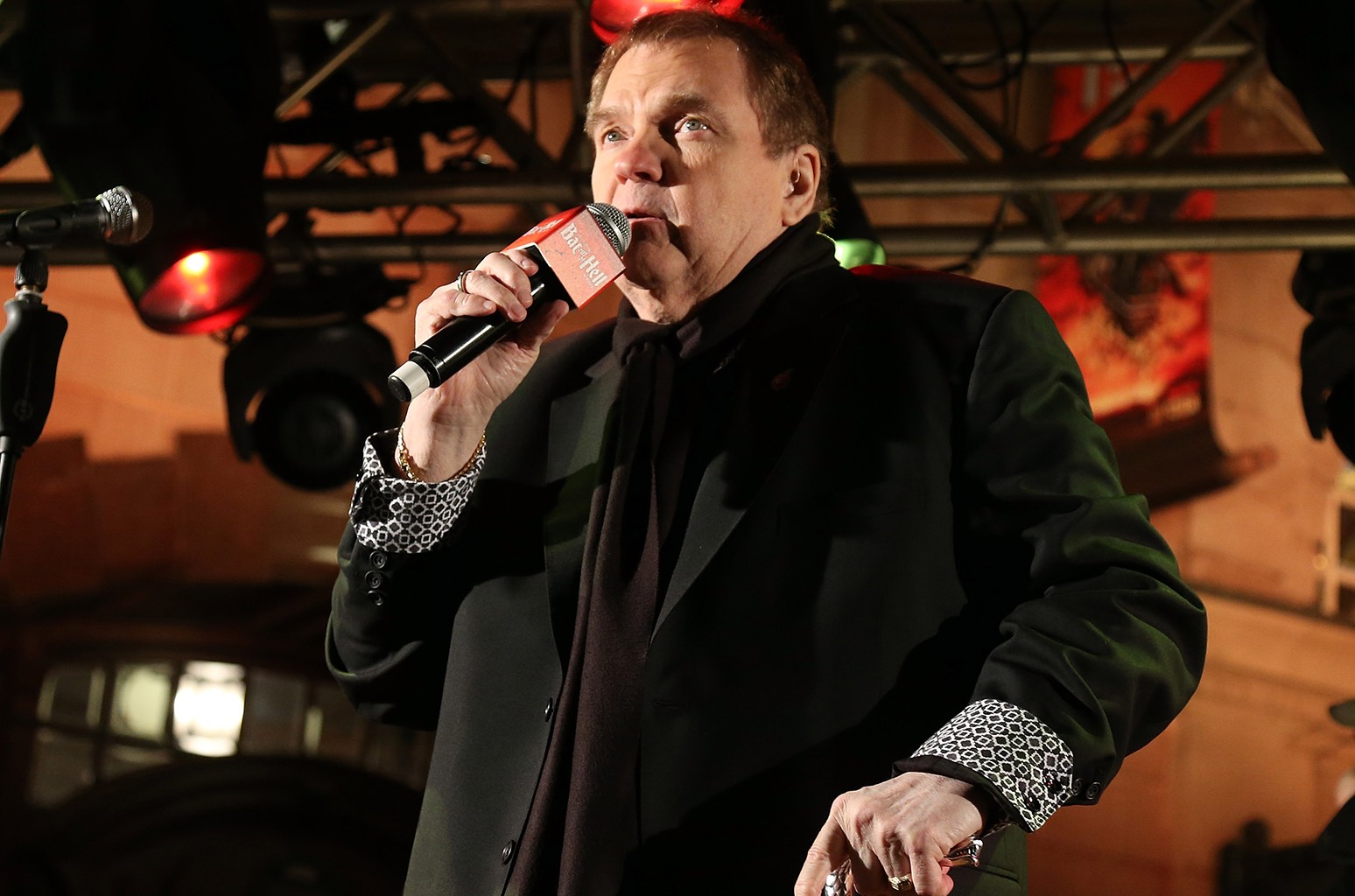 71. Vegans Were Not Happy With Him
With the name Meat Loaf, there are undoubtedly connotations to meat. This, upset many vegan actvivists when Meat Loaf claimed he had turned vegan. There was an outcry by a few vegans with very strong beliefs that somebody called Meat Loaf cannot be a vegan.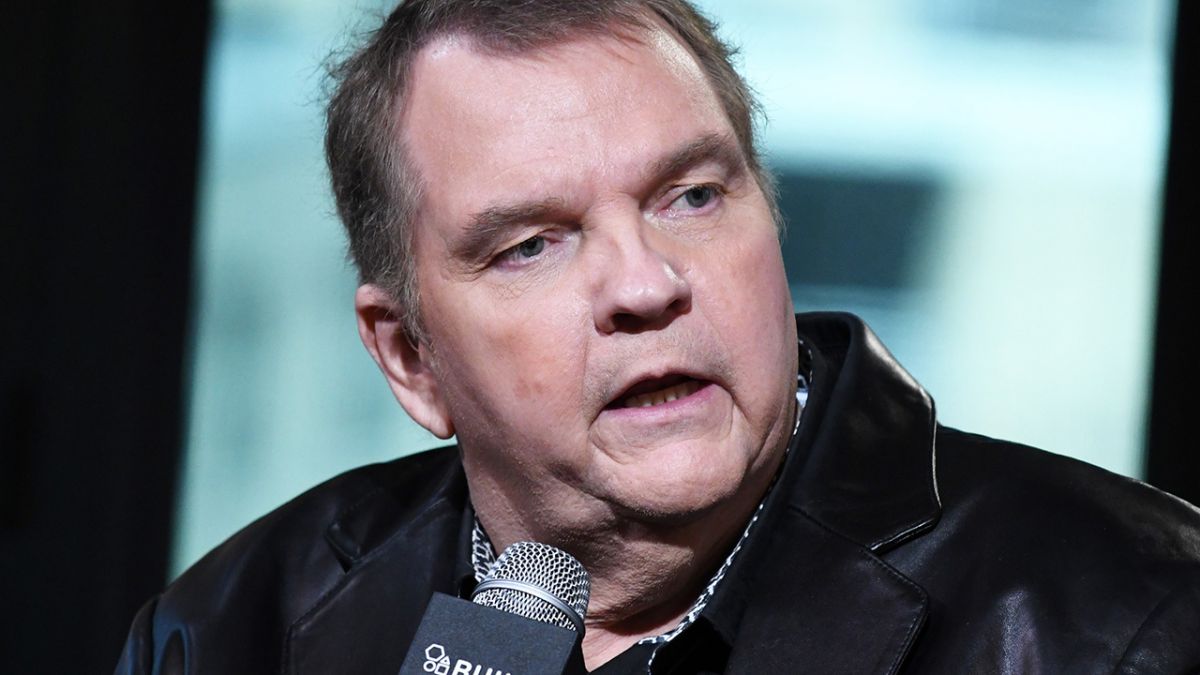 72. His Father Put Him Off the Army
Meat Loaf never had any intention of joining the army. In fact as we know he was so opposed to joining that he gained a lot of weight so that he would fail the medical which would mean he would not be allowed to join. But there were also reasons as well as a different choice in career path.
After seeing what happened to his father and seeing the trauma first hand and how it has long lasting life affects on someone made Meat Loaf realised he never wanted to join.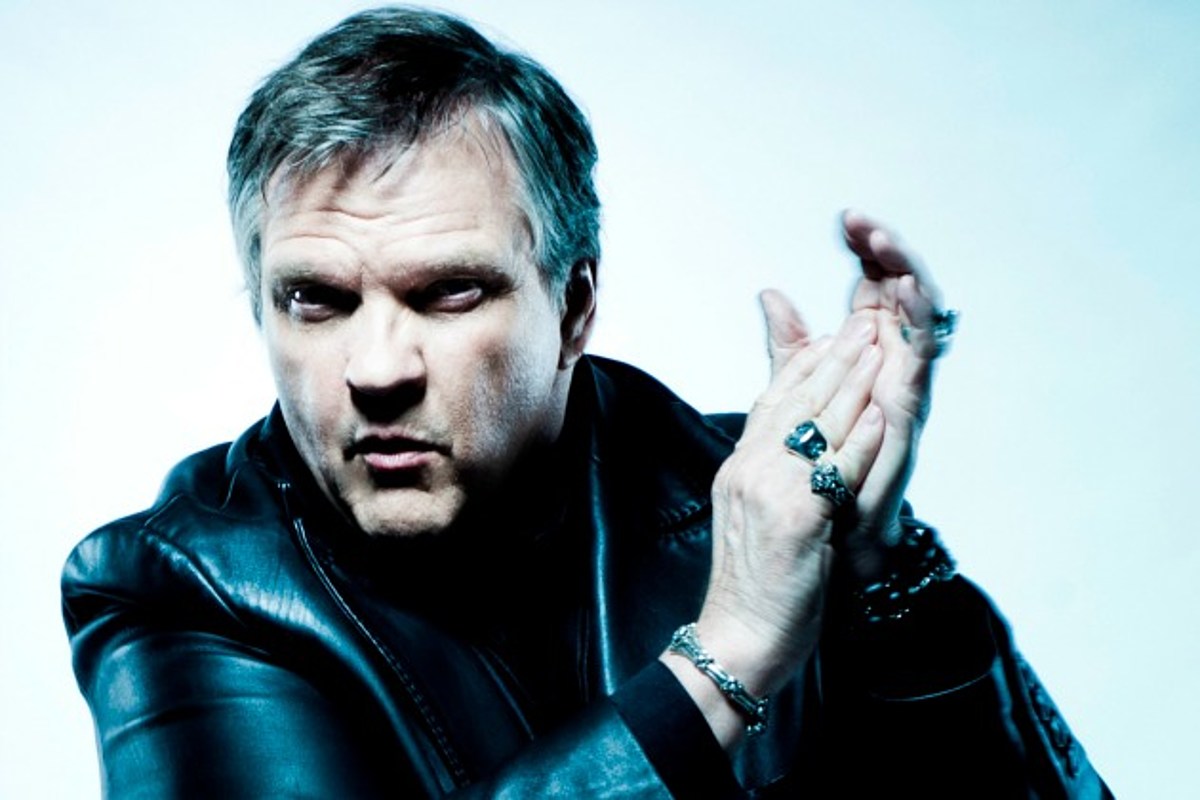 73. He's Known As Meat
Many people started to call Meat Loaf 'Meat' instead of his full made up title. Whether Meat Loaf or just plain Meat sounds more obsucre is a difficult question. But, Meat Loaf loved his nickname.
It tended to be a shortened version from affectionate fans. And, he pulled it off. People would always refer to the singer as 'Meat' and there was never any debate to whom they were referring to.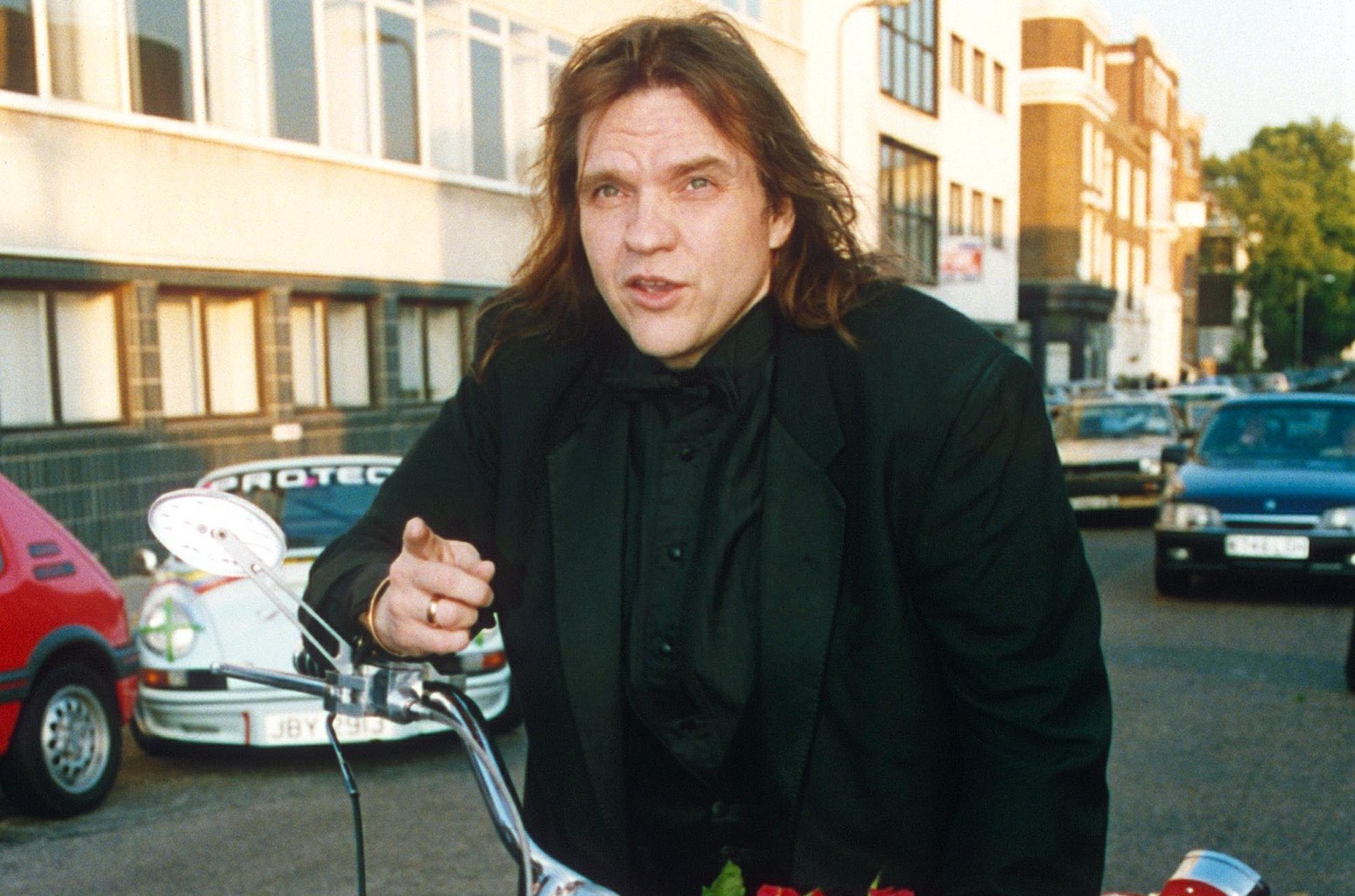 74. He Had A Complicated Relationship With Steinman
Meat Loaf and Jim Steinman were extremely good friends as well as music partners. But it was not all smooth for the pair. After touoring together and creating albums and everything being great, things turned sour.
In fact Meat Loaf's label company actually tried suing Steinman. The two of them had a major fall out and they did not talk or work together for a long time, despite having created a lot of joing music together. Thankfully the pair reconciled before Jim Steinman sadly passed away.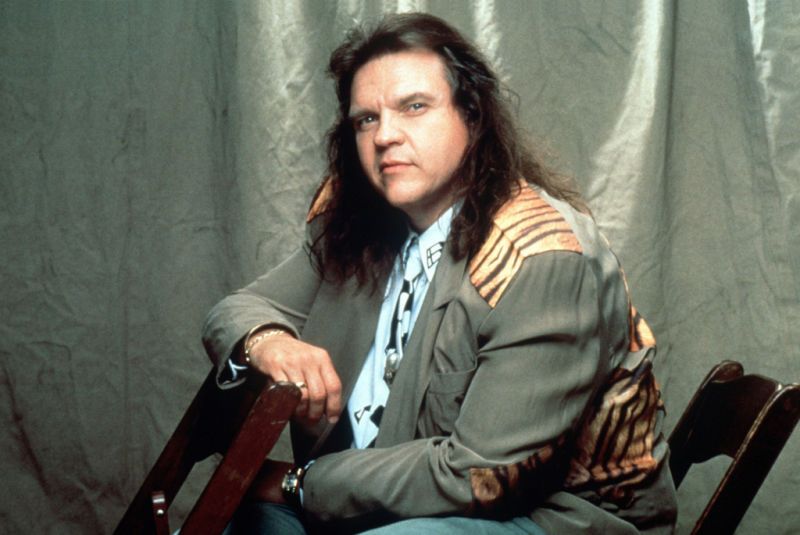 He had a complicated relationship with I'd Do Anything For Love
I'd Do Anything For Love (But I Won't Do That) is one of Meat Loaf's most beloved songs with poeple all over. But the singer had a complex relationship with the song. Jim Steinman recorded the line 'but I won't do that'. Meat Loaf throughout his career has had question about what exactly 'that' is that he won't do.
Despite the fact that the song explains exactly what that is, because it is referring to the promises made in the previous verse. However, it seems many fans have never been able to understand it and so Meat Loaf has a love hate relationship with the song.