Lofty Holloway (Tom Watt) THEN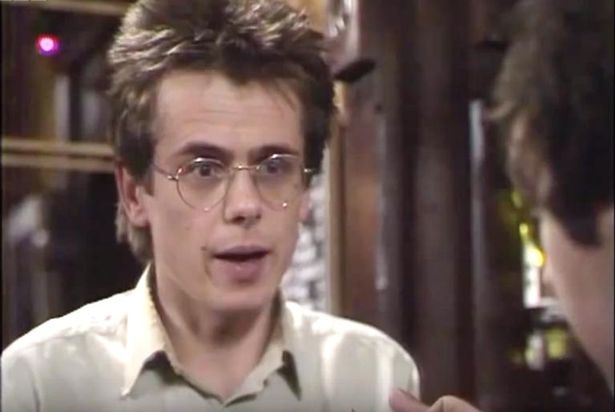 Lofty Holloway is one of Eastenders original characters, starring in the third even episode of Eastenders. He's become one of the most well loved and well known characters. Probably because of his helplessness and vulnerability which people can't help but love him for.
(Image Source/ mirror.co.uk)
Lofty Holloway (Tom Watt) NOW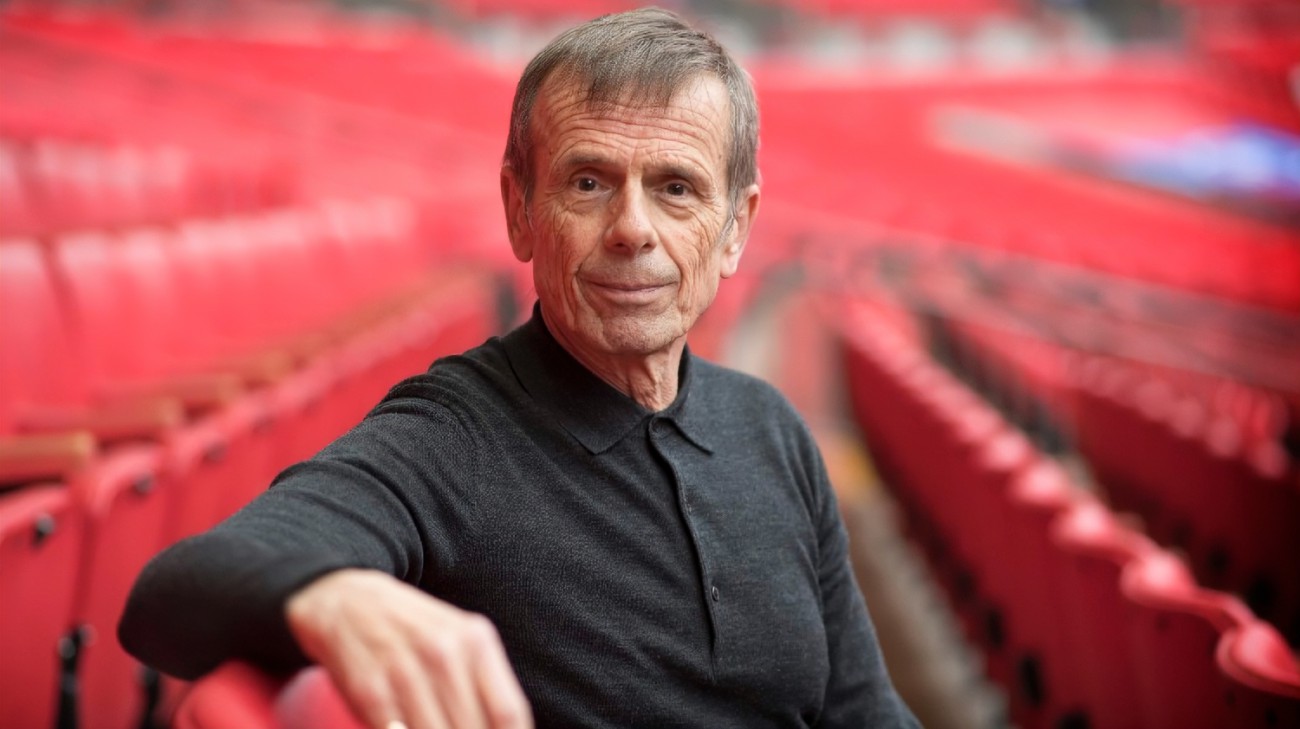 After leaving the show for good in 1988, he turned his hand to journailsm and sports journalism. He's a regular feature on the radio and he was also the ghost writer of David Beckham's autobiography. Then in 2019 he made an appearance back on Eastenders which fans were extremely happy about.
(Image Source/ blogspot)
Barry Grant (Paul Usher) THEN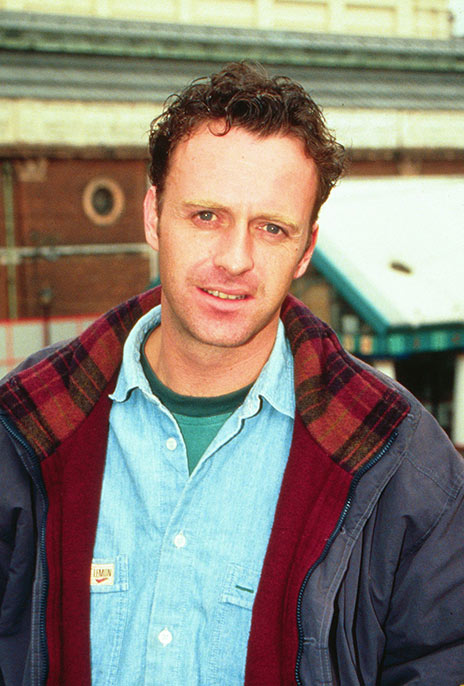 Barry Grant joined Brookside with his mother and his father who adopted him. he was the shows first ever kind of villain. He was a typical naughty teenage boy who would hang out with his friends and commit petty crimes. And so, he soon became renowned on the street.
(Image Source/ bing.com)
Barry Grant (Paul Usher) NOW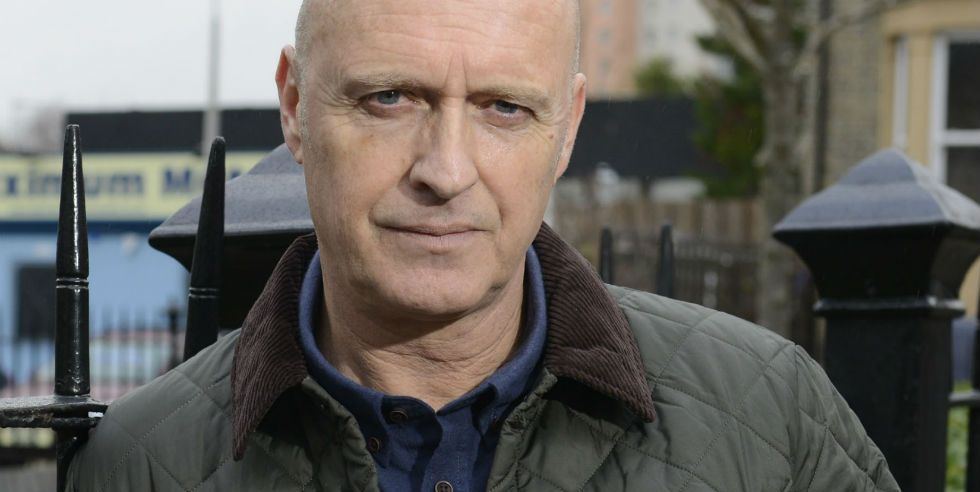 Paul Usher actualy met his wife on set of an acting job. He's done many TV roles in his career. He's happily married but in 2014 suffered a tragedy. His son James was working on a vessel when he collapsed suddenly and died. It has been reported that it was the result of an undiagnosed heart condition.
(Image Source/ heartstapps.com)
Mary Smith (Linda Davidson) THEN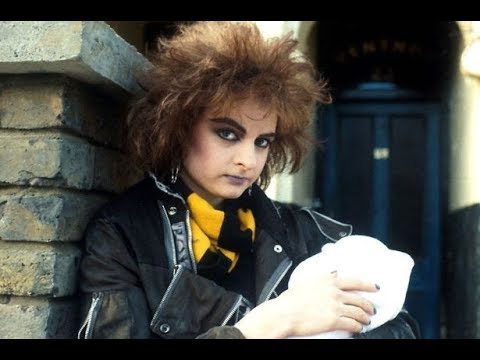 Mary Smith joined Eastender's Walford and definitely added some character. She was also often referred to as Mary the Punk. And, she was known as being the wild child of Walford. Her attitude was stubborn and she acted as though the world was conspiring against her.
(Image Source/ YouTube)
Mary Smith (Linda Davidson) NOW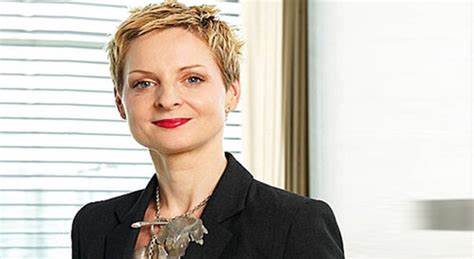 Aswell as acting for Eastenders she also did many other Soap operas, including The Bill, Casualty, First of the Summer Wine. In 2019 she actually came back to Eastenders for one episode. Eastenders was struggling with viewings at one point and bringing back old characters improved the ratings.
(Image Source/ champinsspeakers.co.uk)
Trevor Jordache (Barry Murray) THEN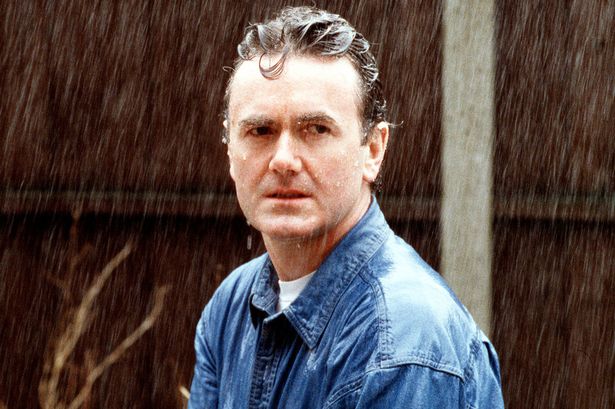 Trevor Jordache is a character from Brookside played by Bryan Murray. He began in 1993 and was a regular feature in the show until his demise, which was a huge storyline on the programme. After being a bully and a sexual abuser to his family, in 1995 his body was found after being murdered in one of the biggest storylines ever on the show.
(Image Source/ bing.com)
Trevor Jordache (Barry Murray) NOW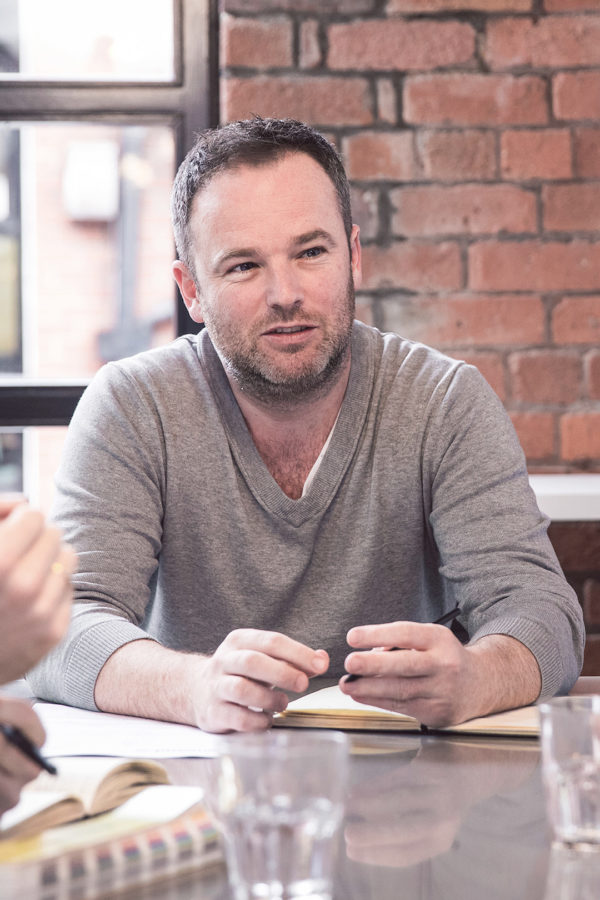 Since Brookside he's been in many soaps since his infamous evil character of Brookside, including the likes of Holby City, the Bill, Casualty. Now, he still features regularly in TV and has continued his acting career since his big screen Brookside Debut.
(Image Source/th.bing.com)
Beth Jordache (Anna Friel) THEN
Beth Jordache wasn't in Brookside for long. But of course as Trevor's daughter who was sexually abused and murdering her father and burying him under the patio, she became very well known. She was also involved in the first lesbian storyline and kiss on the show.
(Image Source/ watchtv.com)
Beth Jordache (Anna Friel) NOW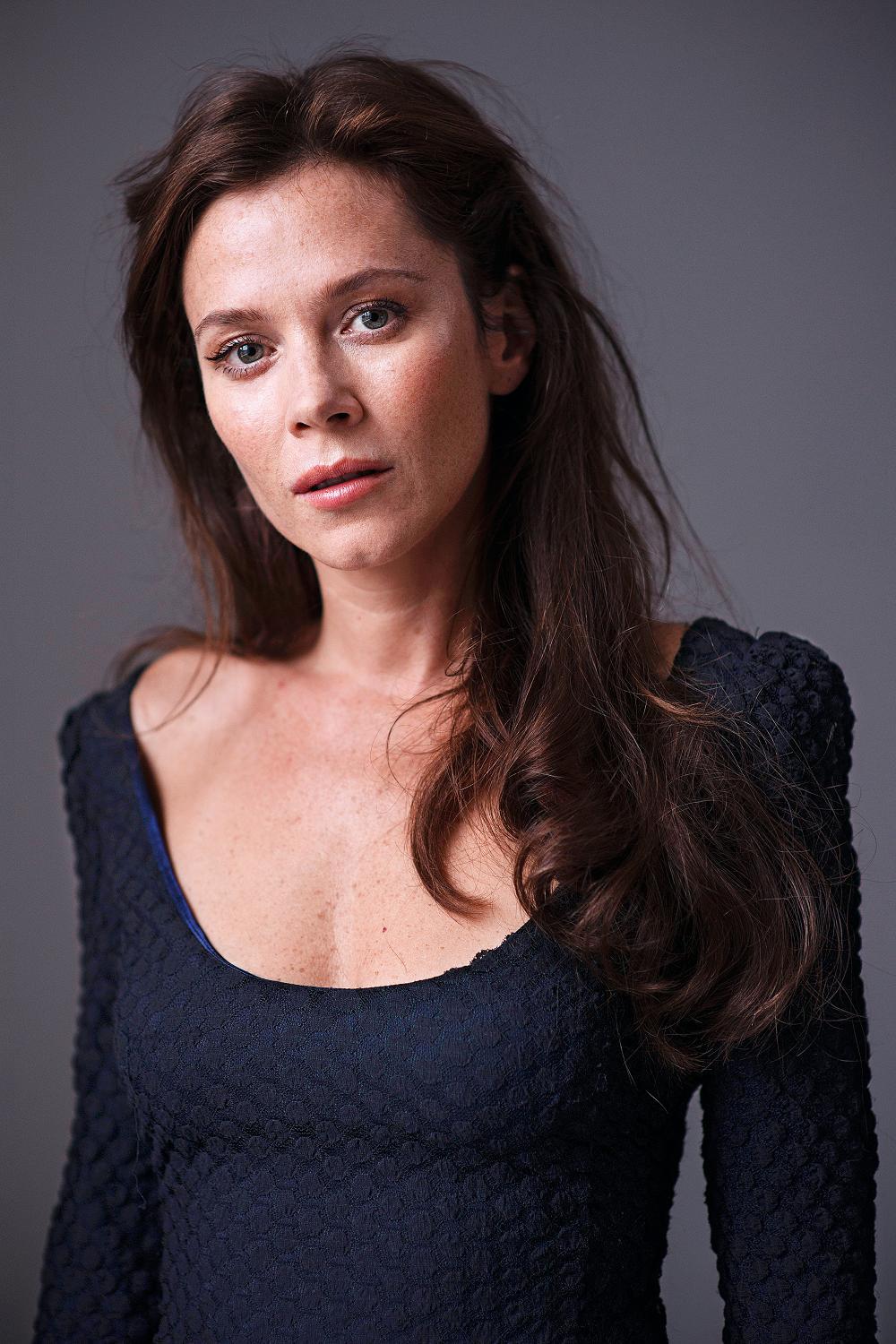 Friel has done very well for herself since her role in Brookside. She actually made her first fim Debut for Land Girls and was nominated for a Golden Globe for her role in Pushing Daisies. Now, she is very well known for playing Marcella. Her career has gone from strength to strength.
(Image Source/ TheTimes.co.uk)
Tracy Barlow (Dawn Acton) THEN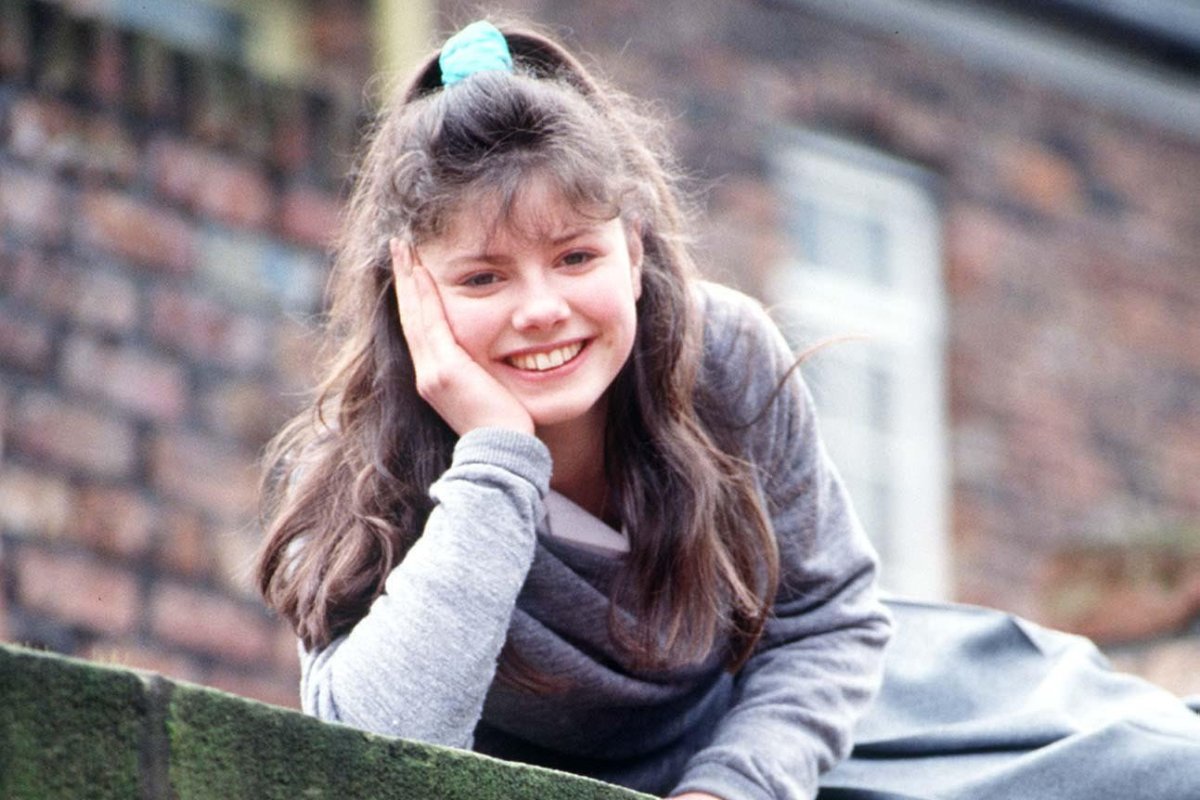 The original Tracy Barlow was played by Dawn Acton, not the Tracy Barlow we know on Coronation Sreet today. Back then, she had a kidney transplant from Diedre's husband at the time who passed away. Then, after she took an overdose that nearly killed her she ran away to London.
(Image Source/ It.wp.com)
Tracy Barlow (Dawn Acton) NOW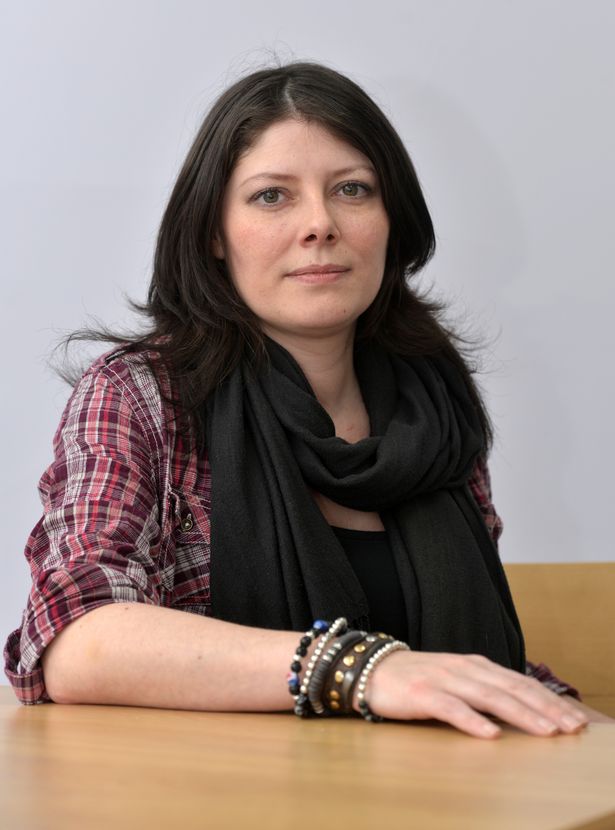 Dawn Acton reauditioned for her role as Tracy Barlow but did not get it. Now, she works as a DJ for a local children's charity. She misses Coronation Street but loves the rewarding nature of her work now. She also shaved her head in memory of her mother who sadly passed away, in hopes to raise some money.
(Image Source/ ManchesterEveningNews.com)
Plain Jane (Annie Jones) THEN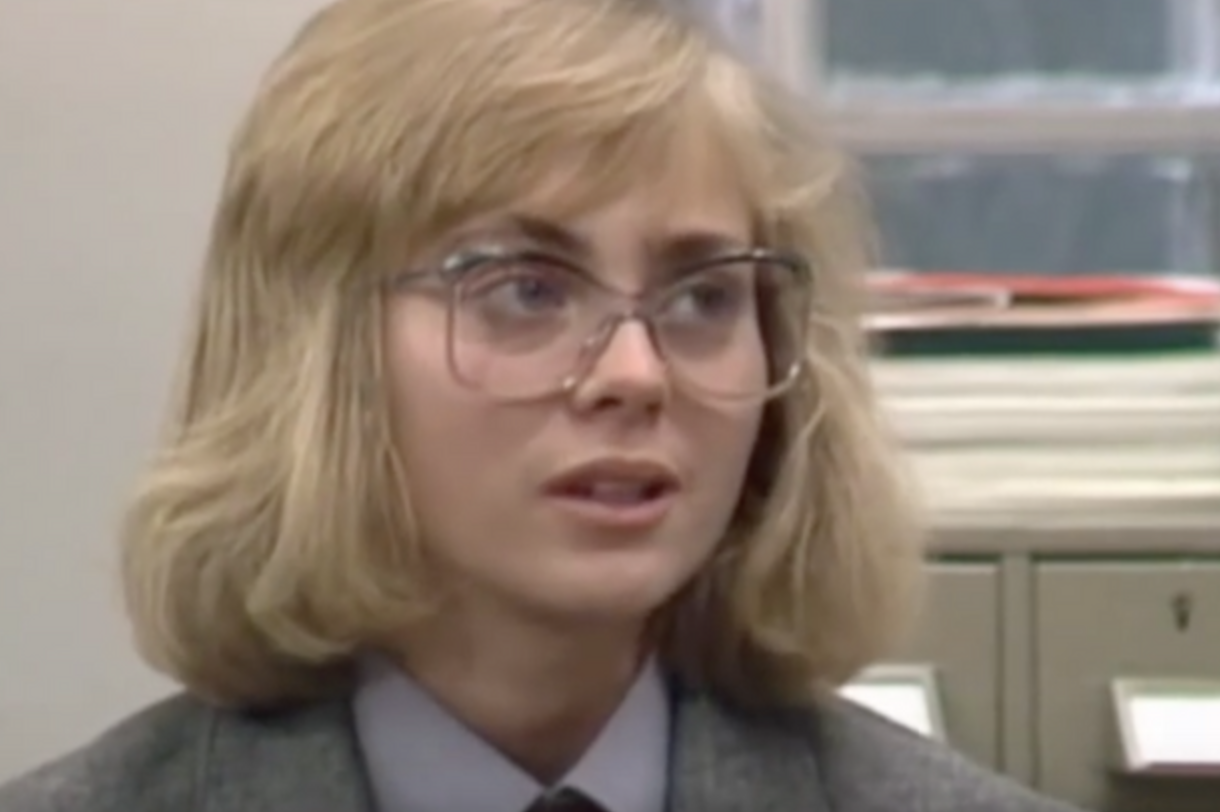 Jane Harris – aka plain Jane Superbrain was a charcter on Neighbours played by Annie Jones. Her character went through a complate transformation. First she was a geeky girl who kept herself to herself. Then after a dramatic makeover she became a model and a heartbreaker.
(Image Source/ entertainmentdaily.co.uk)
Plain Jane (Annie Jones) NOW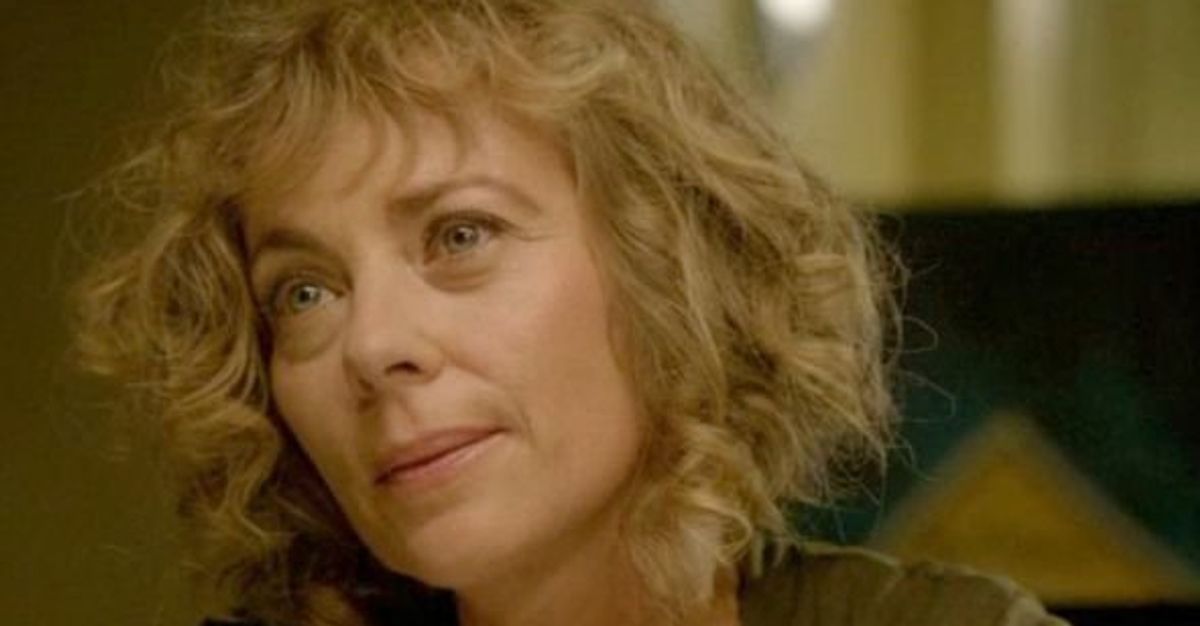 Annie Jones stopped acting in order to care for her mother who was very sick with Dementia. She turned down some very good opportunities which she thinks made her a better person and a more empathetic one. And, she believes it changed her as an actor forever.
(Image Source/ huffingtonpost.com)
Daphne Clarke (Elaine Smith) THEN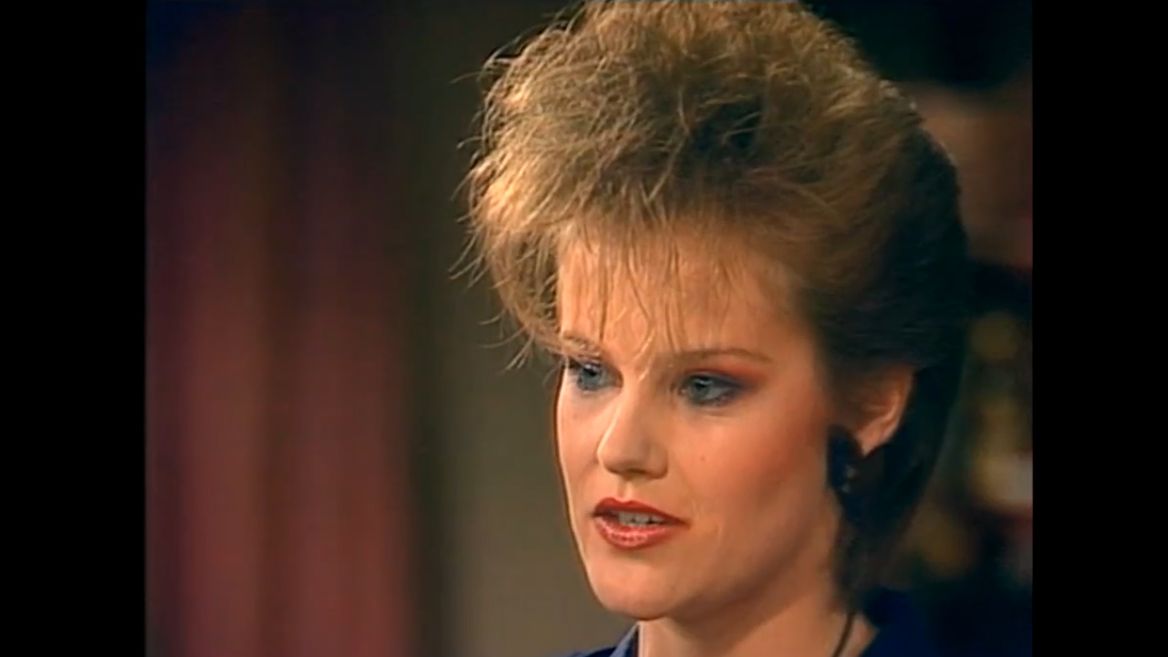 Daphne Clarke was one of Neighbour's first ever characters. She was one of the 12 originals. She was originally a stripper at the beginning of the show. Her character ended in demise in 1988 after just 3 years on the show as her character was involved in a car accident which killed her.
(Image Source/ th.bing)
Daphne Clarke (Elaine Smith) NOW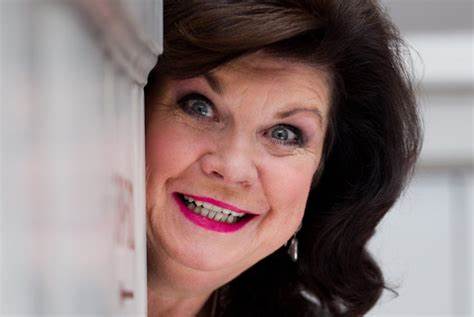 The 55 year old has retired from acting and has not continued in the public eye. Instead, she went on to work in a local acting/ drama school which she continues to do now. She wanted to give back to the community and she loves her work with the new up and coming actors and actresses.
(Image Source/ sundaypost.co.uk)
Bobby Simpson (Nicolle Dickson) THEN
Bobby Simpson is a character on Home and Away played by Nicolle Dickson. Over 400 actresses auditioned and she got impressively the role. She joined the show as a teenager who loves causing trouble and was often involved with the trouble in the community.
(Image Source/ backtothebaynet.co.uk)
Bobby Simpson (Nicolle Dickson) NOW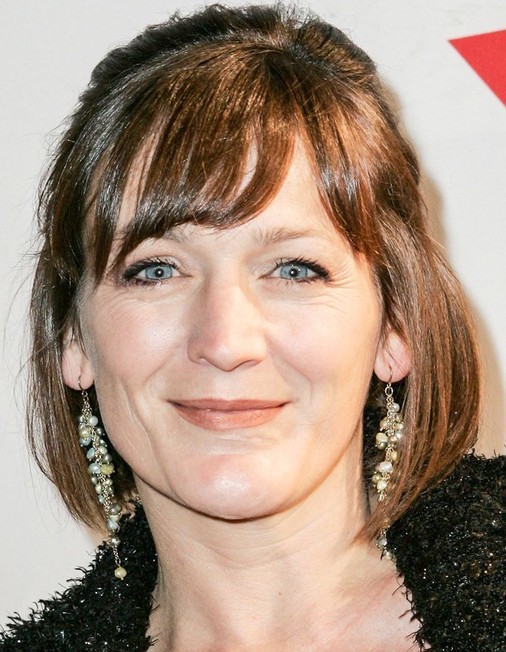 Her character was involved in a number of dramatic storylines for five years, she was often involved in the major stories. But after her character dies she reveals that she was forced to quit acting as she struggled to get any offers for new roles. So, instead she became an accountant.
(Image Source/ rottentomatoes.co.uk)
Sally Fletcher (Kate Ritchie) THEN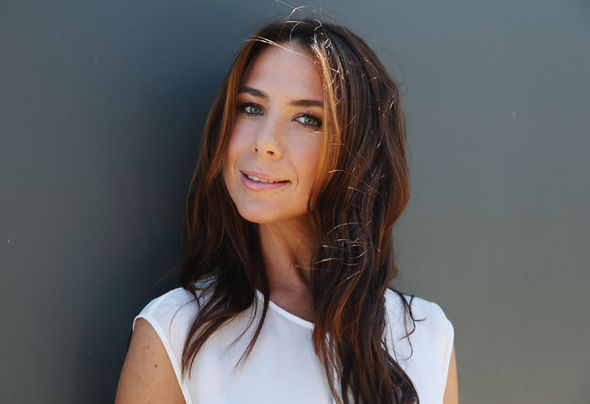 Kate Ritchie played Sally Fletcher in Home and Away from the pilot of the show and quickly became central to the show and was often involved in big storylines. She also became the longest standing original female character. She finally left the show in 2008 after many years.
(Image Source/ mirror.co.uk)
Sally Fletcher (Kate Ritchie) NOW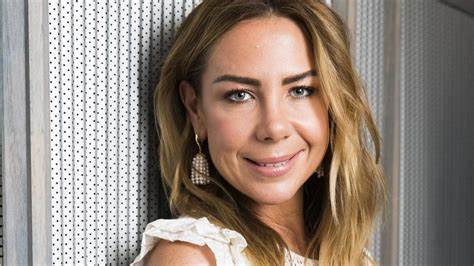 Kate Ritchie really struggled after leaving the show. She struggled to differentiate between her character and herself and could not find purpose for a while. After therapy she has overcome her difficulties. She's been married now for 14 years to her husband Stuart Webb.
(Image Source/ content.api.news.com)
William Roache (Ken Barlow) THEN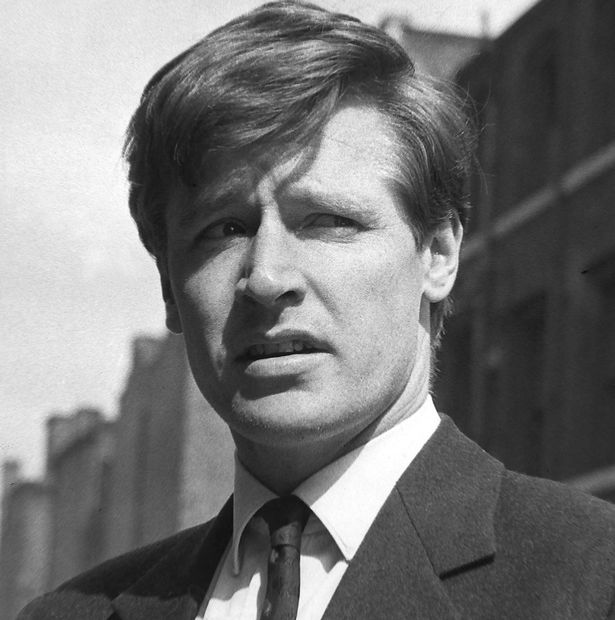 Ken Barlow was introduced as one of the first ever original cast. He was a young, well educated and arrogant boy who went on to be a complete ladies man. His story lines followed his multiple marriages, affairs and the fact he fathered three children all to different women.
(Image Source/ TheMirror)
William Roache (Ken Barlow) NOW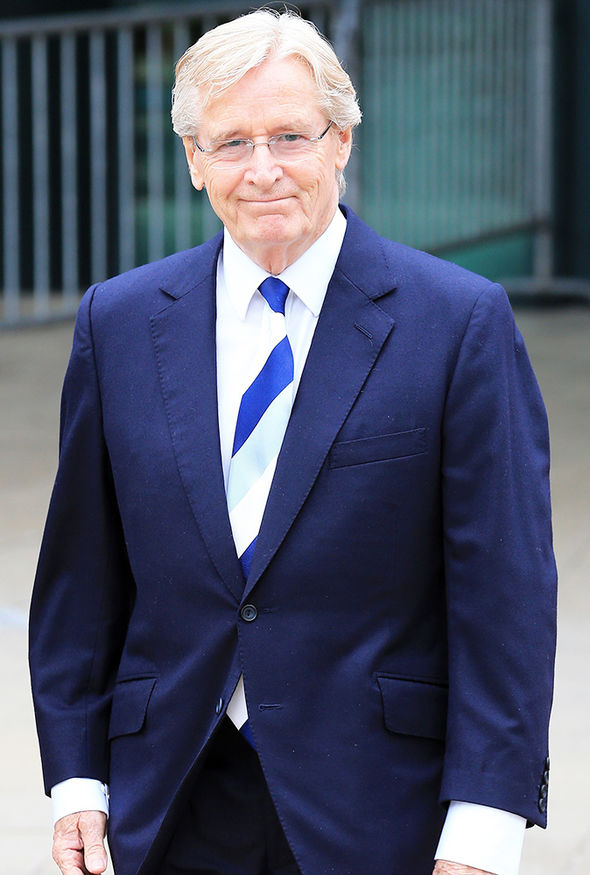 Now, he still stands strong on the cobbles of Coronation street and has no plans to retire as of yet. 2020 marked his 60th anniversary on the soap. Roache is 80 years old and now has an MBE. He also believes age is a belief system and that he intends on living until he's 120 years old.
(Image Source/ Blogspot.com)
Ross Kemp (Grant Mitchell) THEN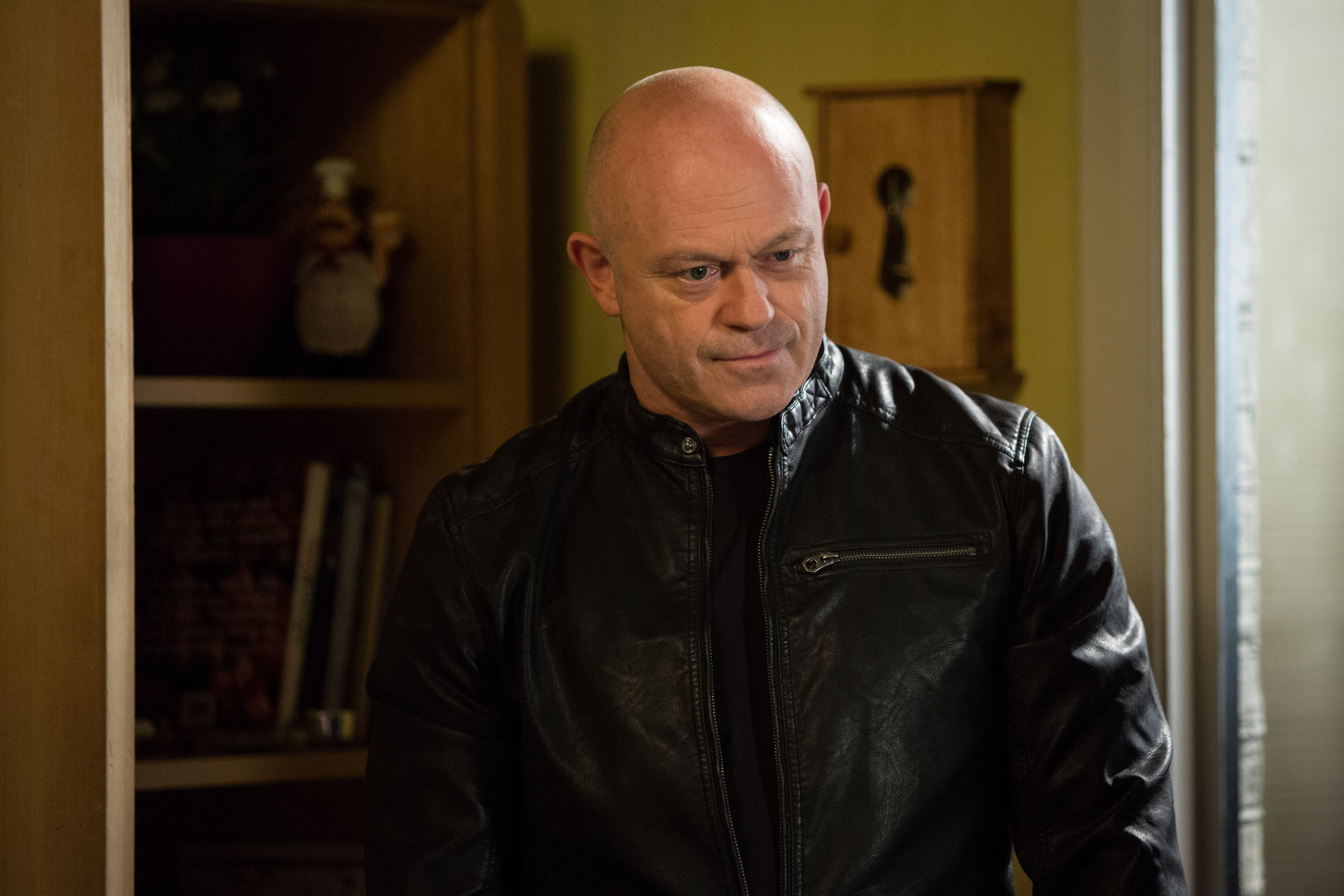 Grant Mitchell was introduced to Eastenders to shake up the show a bit. He quickly became one of the leading characters on the show. He was a 'tough guy', he had a fiery temper and was known for resorting to violence. He's been involved with a lot of the sopas best storylines.
(Image Source/ TheMirror)
Ross Kemp (Grant Mitchell) NOW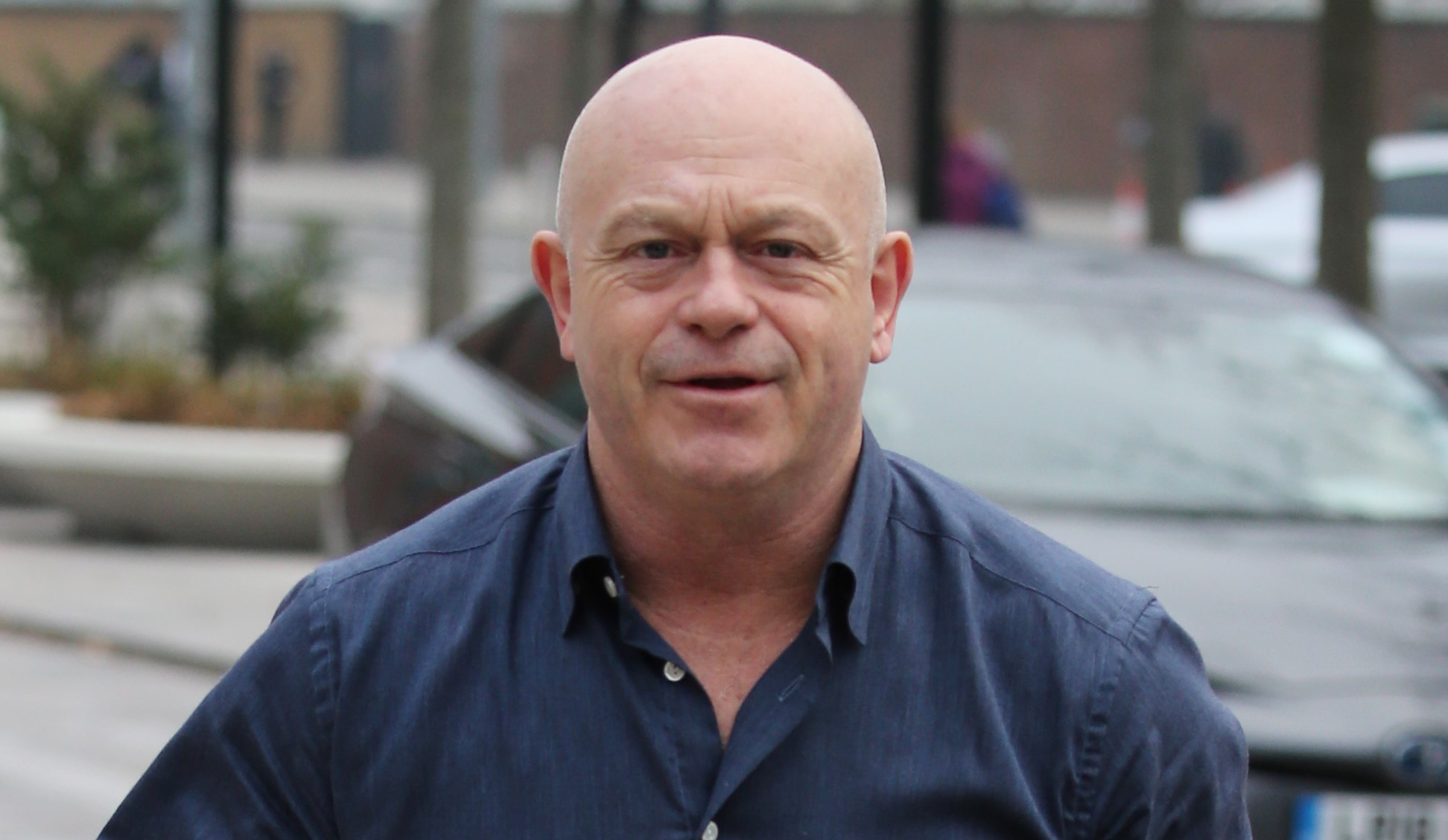 Kemp is now 57 years old, after his first divorce he went on to have a child with makeup artist Nicole Coleman. But, the pair never worked out. Not, he's married to Renee O'Brien and the pair are happily married with 3 kids. Kemp says his wife manages to keep him in order.
Adam Woodyat (Ian Beale) THEN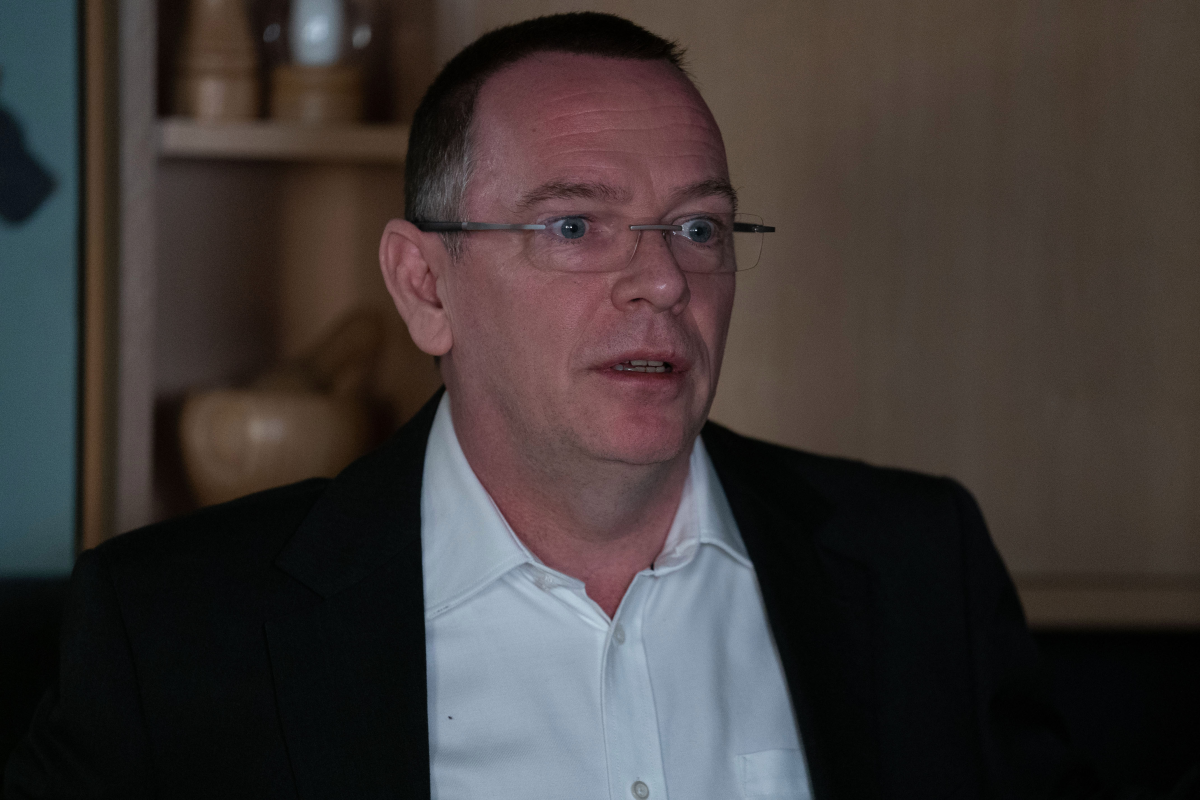 Ian Beale is a long standing character on the soap opera EastEnders. He is of course played by Adam Woodyatt. He is the soap's longest-serving character, and he's been a main charcter throughout the years. He bgean his journey as a business enthusiast and hopeless romantic.
(Image Source/ TheScottishSun)
Adam Woodyatt (Ian Beale) NOW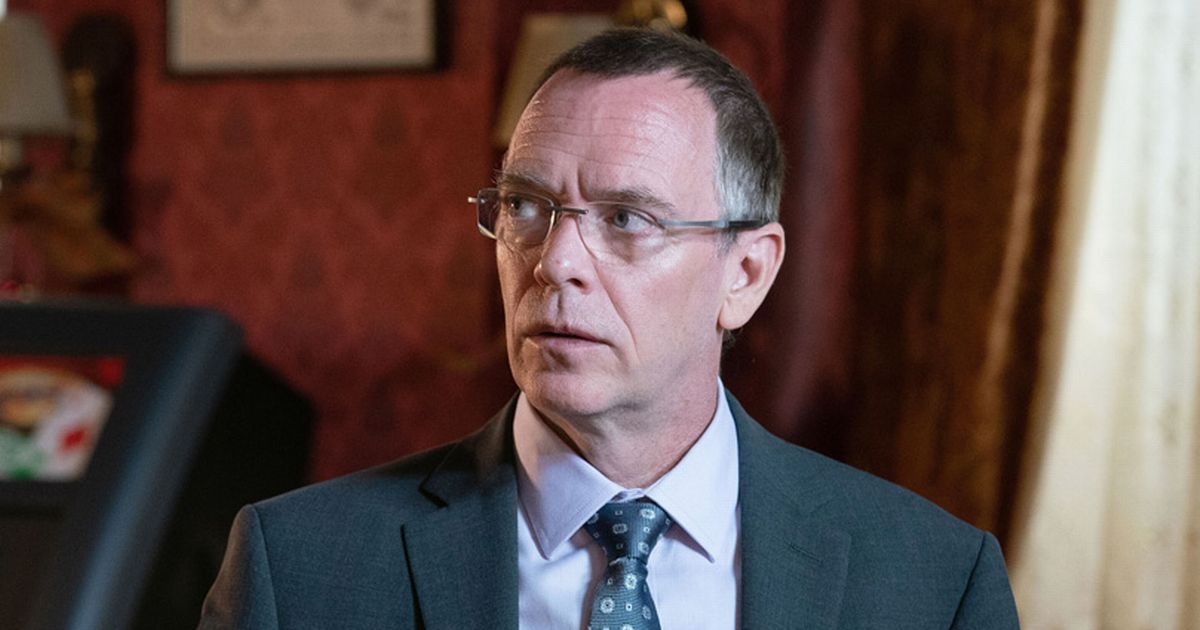 The couple is now married to Beverley Sharp. And, he's recently starred in his first stage show. Woodyatt has also taken to cycling. Since taking a back seat from Eastenders he;s been able to focus on his family and friends aswell as extra-curricular activites.
(Image Source/ celeb.girl)
Warren Jackson (Nick Tilsley) THEN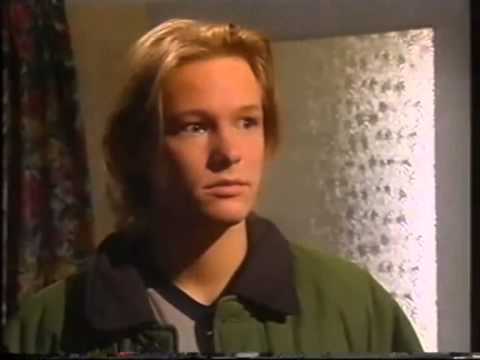 Nick Tilsley joined Coronation Street as a child, and is played by Warren Jackson. He was incredibly close to Brian Tilsley (his father) who was stabbed to death. He was then adopted by Martin Platt and grew up with the Platt household and was the older brother to Sarah and David.
(Image Source/ YouTube)
Warren Jackson (Nick Tilsley) NOW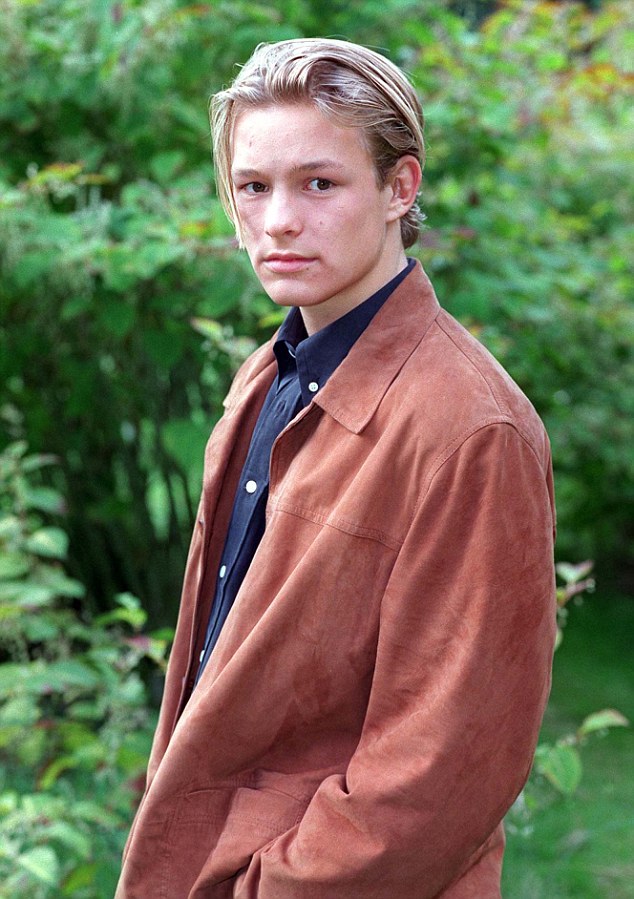 Warren Jackson was dropped from the show at 16 and later had his role replaced. After that, his life spiraaled out of control with drink and drug abuse. He is now 35 years old and claims that he is finally getting his life back together again. "The way I was dumped by Corrie really affected me. I would never want my son to be famous by being on television. Write a book or something – but TV ruins people for years."
June Brown (Dot Cotton) THEN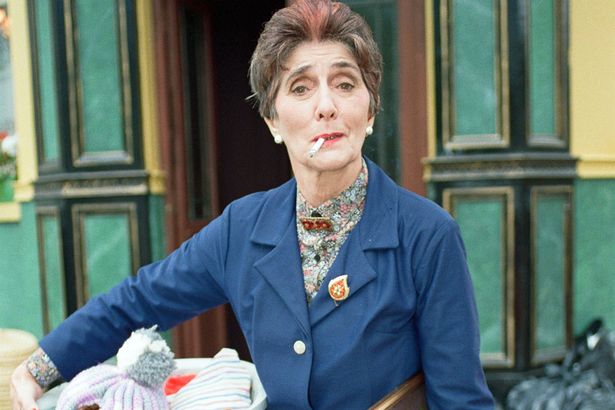 Dot first came to Eastenders in 1985 with her son Nick Cotton who was notorious around town for being a criminal. She worked in a laundrette initially and has been one of the most well loved and long standing characters on the show. She was known and loved for her incessant gossip.
(Image Source/ TheMirror)
June Brown (Dot Cotton) NOW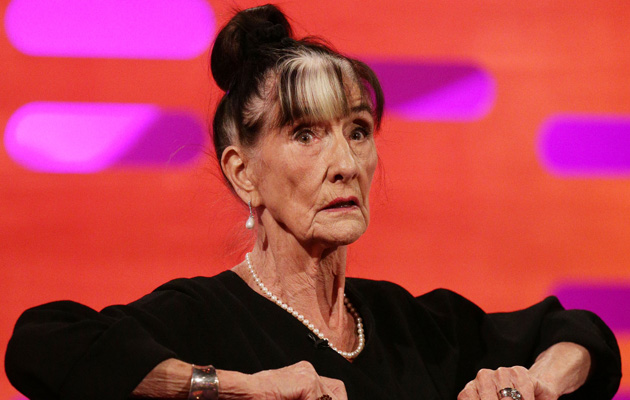 June Brown lost her second husband in 2003 to dementia after 43 years of happily being together. She had six children in seven years, one of whom sadly died as a baby. She now has an MBE and as of 2022, an OBE due to her services to charity and the arts.
Barbara Windsor (Peggy Mitchell) THEN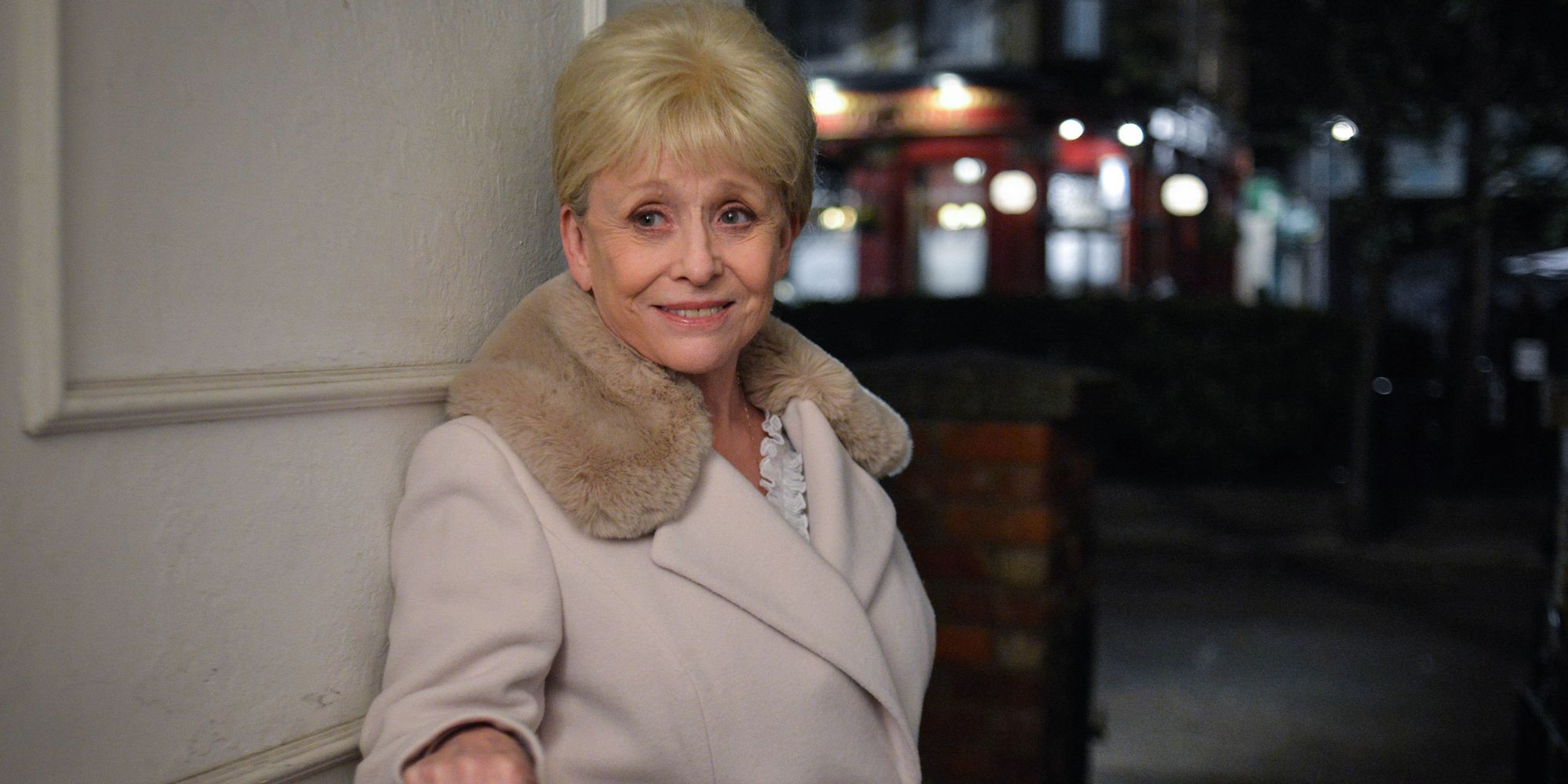 Peggy Mitchell started out by appearing on the show, and then she was made a full time cast member and ever since then she's been central to the show. She was the infamous landlady of the pub, with a sharp tongue and a good heart. In 2016 she retired from the show.
(Image Source/ HuffingtonPost)
Barbara Windsor (Peggy Mitchell) NOW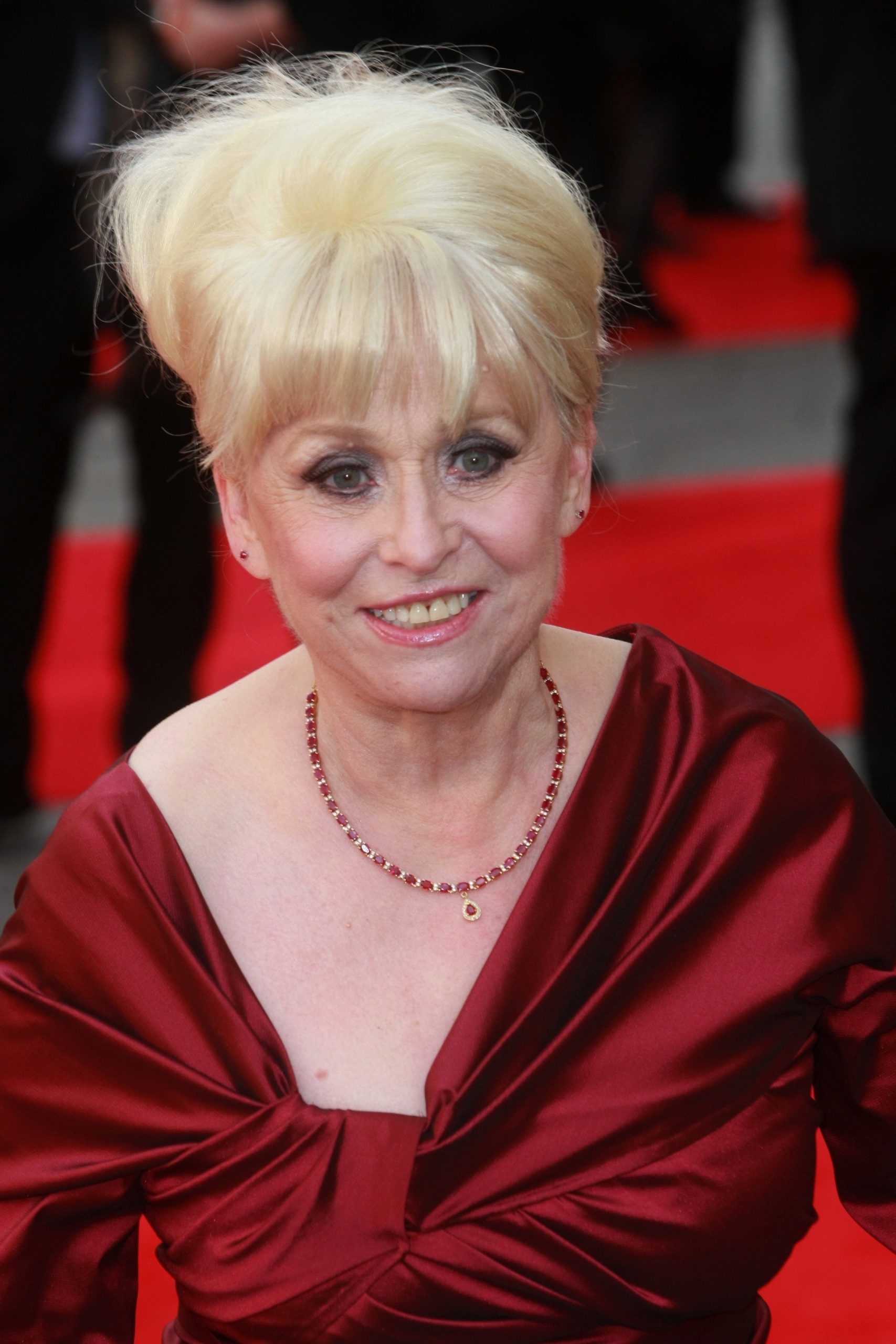 Barbara Windsor sadly passed away in 2020 at 73 years of age. She was talented and very well loved by all. Her husband Mitchell wrote: "Her passing was from Alzheimer's/dementia and Barbara eventually died peacefully and I spent the last seven days by her side."
(Image Source/ EntertainmentDaily)
Eileen Derbyshire (Emily Bishop) THEN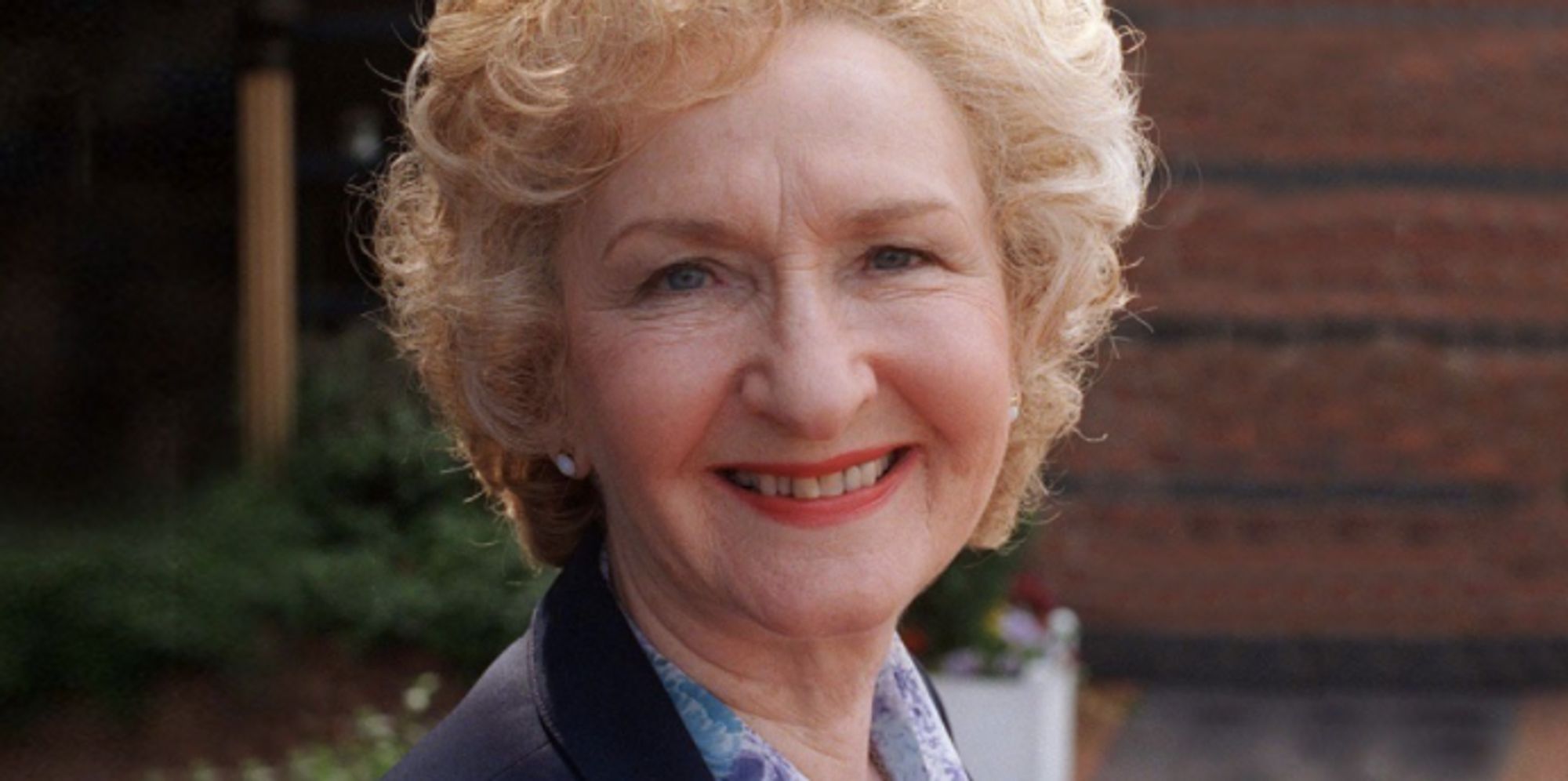 Emily Bishop was a well loved character on Coronation Street played by Eileen Derbyshire. She was a gentle soul and stole the hearts of fans and the fellow characters. Emily Bishop spent the majority of her life widowed after her husband Ernest violently died.
(Image Source/ HuffingtonPost)
Eileen Derbyshire (Emily Bishop) NOW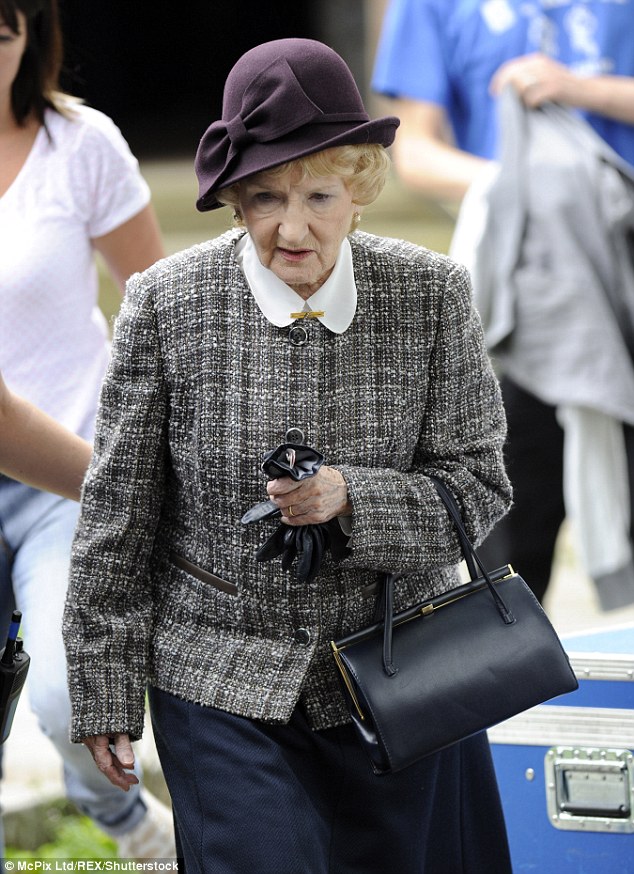 After spending five decades acting on Coronation Street she retired from the screen. She suffered the loss of her husband last year who died from Alzheimers. Thankfully, her son remains a huge support to her. She recieved an MBE but in recent years she's enjoyed a private life with her family.
(Image Source/ DailyMail)
Deena Payne (Viv Hope) THEN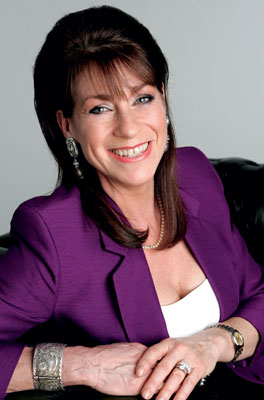 Emmerdale's Viv Hope is played by Deena Payne. Anyone who's ever watched Emmerdale will be very familiar with the busy body post office owner. She was involved in fraud, adultery and pretty much somebody that you did not want to get on the wrong side of.
Deena Payne (Viv Hope) NOW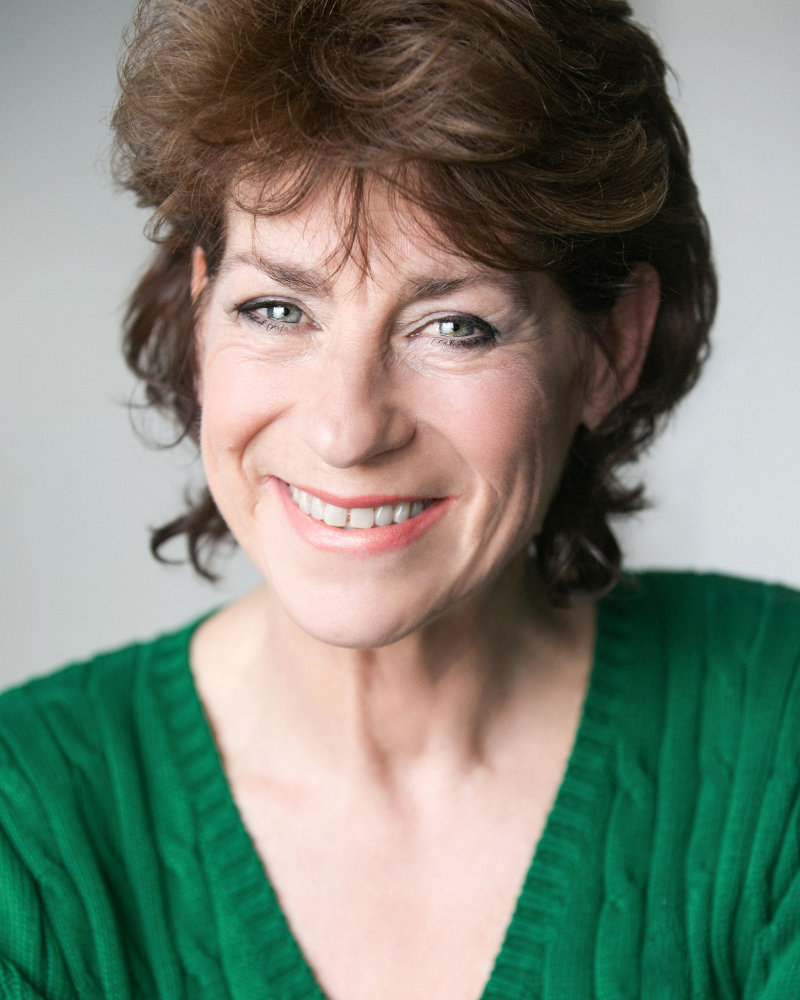 After her character being killed in a fire after 18 years on the show, Deen Payne turned her attention and talents to stage performances. And now, at 66 years old she runs a local dance school for children. Aswell as this she qualified as a trained aromatherapist and even dabbled in the art of Tarot card reading.
(Image Source/ TheReviewsHub)
Richard Thorp (Alan Turner) THEN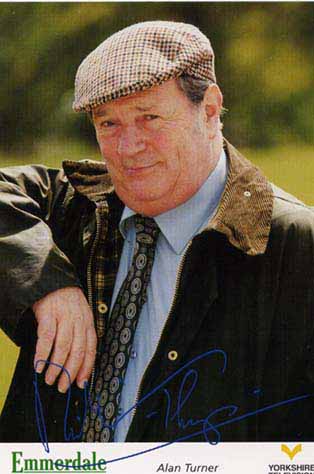 Alan Turner first joined Emmerdale as a manager who's power had gone to his head, and who loved to drink and who loved to cavort with women. But, he mellowed over the years and his character progressed into someone who was respected as a staple in the community.
(Image Source/ Emmerdale.me.com)
Richard Thorp (Alan Turner) NOW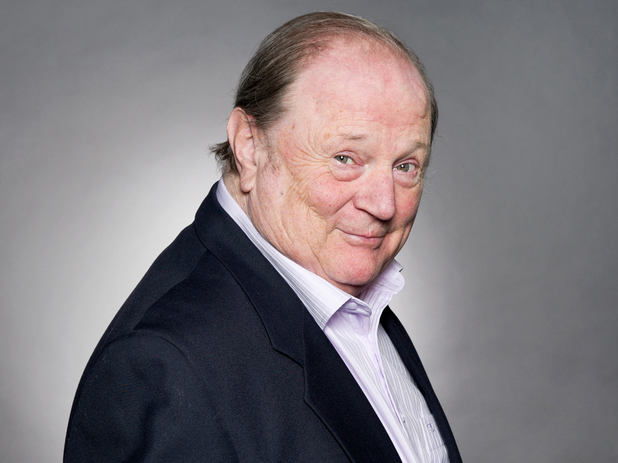 Alan retired from the show due to health issues. He said the show has been "very good to me and has renewed my contracts for years, but they have not got as much work for me these days – I'm more like the village memorial now than an active character." Sadly in 2013 he passed away due to his health complications.
(Image Source/ DigitalSpy)
Danniella Westbrook (Sam Mitchell) THEN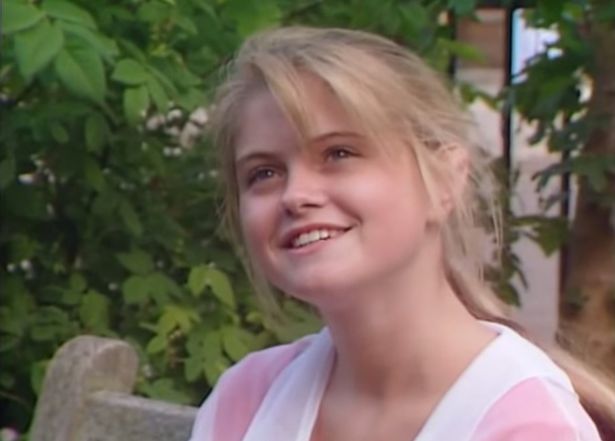 Sam Mitchell entered Eastenders as a 15 year old girl. She was the third Mitchell child, along with her two brothers. And, she developed from a fairly naive young girl to a self assured flirty young woman who knew what she wanted and was not scared of going after it.
(Image Source/ TheMirror)
Danniella Westbrook (Sam Mitchell) NOW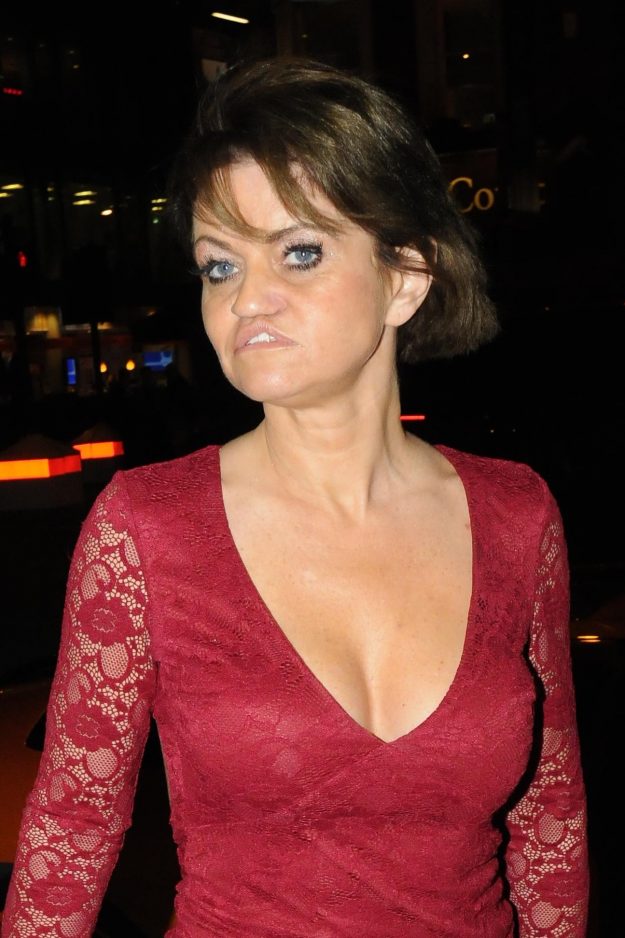 Now, Daniella often makes the headlines. She has faced increasing backcklash as she continues to get facial surgery to change her appearance which now differs drastically from what it was. She has also in recent days sparked rumours that she's now engaged to her new mystery man.
(Image Source/ OKMagazine)