1. Benedict Cumberbatch
I'm sure not many of you know this about the British actor, but back in 2004, he was held at gunpoint, stuffed into the back of a car and made to beg for his life in front of armed kidnappers in South Africa. He was travelling back from the snorkelling trip with his two friends when their car tyres blew on a notorious kidnapping route.
2. Kim Kardashian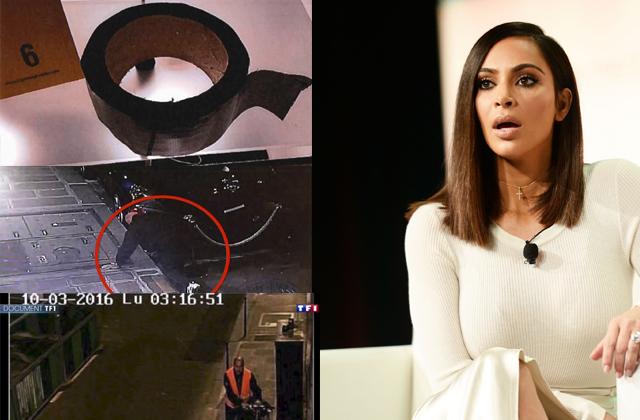 Reality star & Entrepreneur Kim Kardashian went through a traumatic robbery in Paris during Fashion Week 2016.
She recalled five masked men bursting into her hotel room while she was sleeping. "He grabbed me and pulled me towards him. But I wasn't wearing anything underneath [my bathrobe]," she told David Letterman on his Netflix series, My Next Guest Needs No Introduction. "So I was like, 'OK, this is the time, I'm going to get raped. Just deal, like, it's gonna happen.' You know, like just prepare yourself."
Luckily, she was not harmed but the trauma had long-term effects. She suffered from PTSD and had to go through therapy to help with her anxiety attacks.
She admitted to Ellen DeGeneres that the event changed her life for the better. "I know this sounds crazy, but I know that was meant to happen to me. I am such a different person," she explained. "Things happen in your life to teach you things," she said, before detailing that the robbery gave her an entirely new outlook on her lavish life."
3. Duffy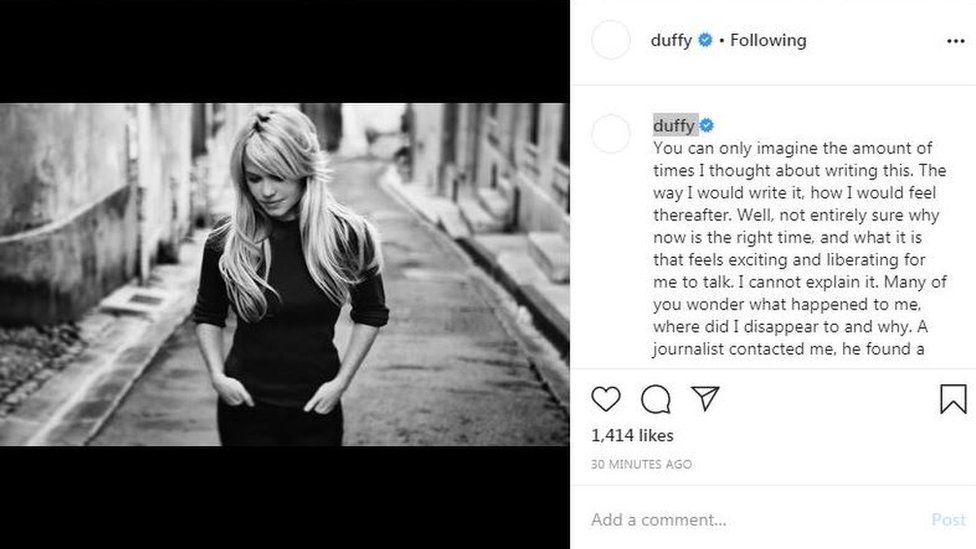 The 37-year-old singer, shared on her socials:
'Many of you wonder what happened to me, where did I disappear to and why.'

'The truth is, and please trust me I am ok and safe now, I was raped and drugged and held captive over some days… There's no light way to say it. But I can tell you in the last decade, the thousands and thousands of days I committed to wanting to feel the sunshine in my heart again, the sun does now shine.'
4. Dorit Kemsley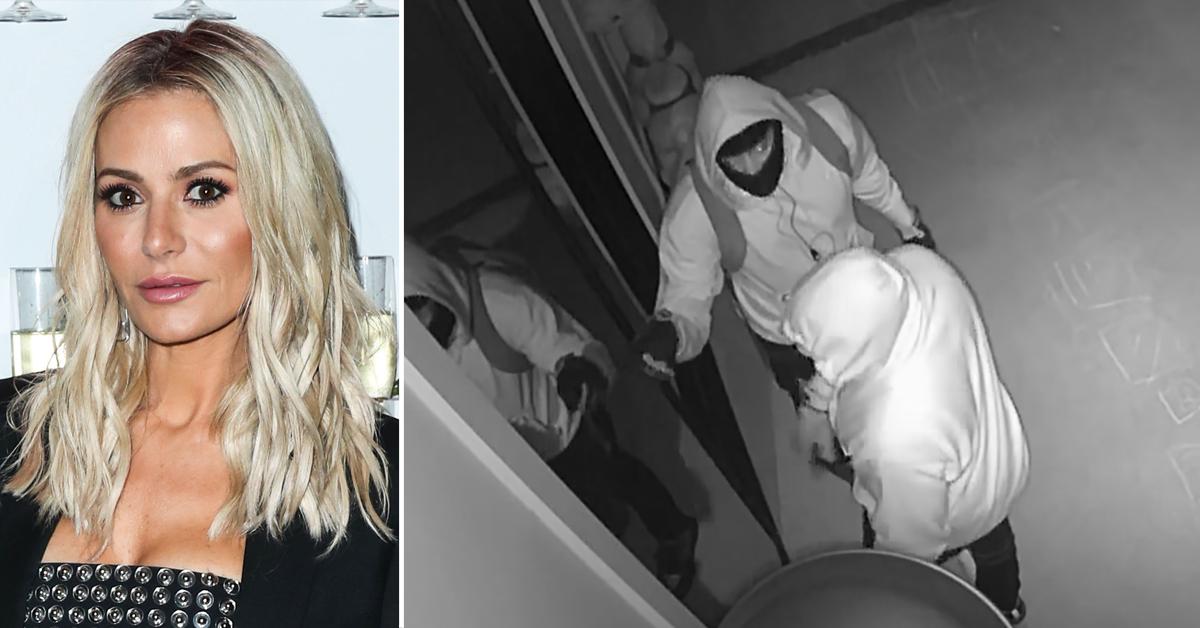 The RHOBH star Dorit was home alone with her two young children, when intruders broke into her home and stole over $1 million worth of belongings. She was held at gunpoint for over 20 minutes, but luckily managed to escape with her and her children's life.
"First of all, I was completely taken off guard," Kemsley told Extra. "They were surprised to see me at home… When they did, they pushed me to the ground. They said, 'Who else is in the home?' " One of the criminals kept saying, "Just kill her," according to the reality star. She was just worried about her children, who were asleep in their bedrooms.

"I begged them, I begged for my life, and begged for their life," she added. "I don't care about any of it, take it all. You can have it all. Please, I'm a mother of babies. Please, they need me. Please don't hurt me."
5. Rita Ora
Unfortunately for Rita, she was home when her North London home was dramatically robbed. The masked singer judge & her sister were woken up by the terrifying incident when the man who entered her home got away with over £200,000 worth of belongings.
6. The Beckhams
Both David & Victoria were asleep at home with their 10-year-old daughter Harper on their lower level when a burglar broke in through the top floor. The couple only realised they had been burgled when their son Cruz returned home after a night out, only to find broken glass and a ransacked bedroom.
The Beckhams were reportedly shaken up after finding out they had been robbed of hundreds of thousands of pounds worth of goods.
7. Sandra Bullock
Sandra's home invasion happened back in 2014, she recalled the night on Red Table Talk & how she was still so thankful for her nanny, who was looking after her four-year-old son.
"It was the one night that our nanny goes, 'Let me just take him (my son) to my apartment which is up the street because you're gonna be out late,'" Bullock said. "Had he been home, I would've run to the closet, and it would have changed our destiny forever."
Like other celebs, Sandra had to under go EMDR, Eye Movement Desensitization Reprocessing Therapy, to help her heal.
"When I got out of it, I realized I have surrounded myself often with unsafe people and situations and put myself there," Bullock explained. "I have no one else to blame but myself because that was the most familiar feeling I had."
8. Christine Quinn
Selling Sunset star Christine Quinn has become the most recent celebrity to be burgled. She was at home with her husband Christian & their baby son at the time when three men tried to enter their home. Fortunately, they were stopped in their tracks by the triple paned glass windows at their Hollywood home. Christine & her family were safe & police were alerted as soon as the couple spotted the intruders on CCTV.
9. Taylor Swift
The singer & performer went through a strange experience when a crazed fan not only broke into her New York apartment once, but twice. He managed to get into her home, used her shower & even got into her bed. Thankfully, the star wasn't at home when this happened, but she was still very weirded out by the whole thing.
10. Shane Dawson & Ryland Adams
The Youtube stars told their fans how they watched a strange man attempted to get into their garage and enter their home. The couple explained they were watching a movie at home together when they heard a banging on the doors & windows of their home.
"It was really scary, and I thought we were going to die," he said. "I realize that my door is unlocked, so I run and I lock it. As I'm locking it, the person goes and grabs for the handle."
11. Cara Delevigne
According to reports, the blonde beauty and her girlfriend, Ashley, were left "terrified" after they discovered a random man wandering around their home. A source told The Sun that the intruder "really creeped them out," and that they "have been quick to respond," and are "upping security on the property."

"It's hugely unsettling and is every celebrity's worst nightmare," the insider added.
12. Kylie Jenner
Most KUWTK viewers will know Kylie has had her fair share of stalkers in her time. According to E! News, a man managed to get in through the reality stars' gated community, got onto her driveway & walked towards her front door. He started knocking at her door very aggressively & claimed he was there to visit her and she knew of his visit. He's now been given a restraining order.
13. Harry Styles
Harry was left feeling unsafe in his own home, after a homeless man camped outside it for over two months. Reportedly posting notes and money through his mailbox. He was later arrested and banned from going near the singer. Whether it's worked we don't know…(surely if you're homeless you would be keeping any money you do have – to yourself?)
14. Logan Paul
Logan's home was broken into back in 2018. The social media star filmed the whole thing & put it on Youtube (as you do). The 20-year-old – at the time – came home to find the trespasser asleep on his couch. No one was hurt, but the man was arrested and charged for trespassing.
15. Hilary Duff
Another celebrity who had a lucky escape was Hilary Duff. The Disney star dodged the intruder – who was roaming around her backyard in March 2019 – by a matter of minutes. Hilary & her boyfriend Matthew Koma noticed the man lurking in their yard & called 911 before he saw them!
16. Selena Gomez
Just like Harry Styles, Selena had her own issues with a homeless man, who was caught trespassing on her property. The man broke into the singer's guesthouse and knocked on her front door a couple of times. Creepy.
17. Miley Cyrus
Miley has been the victim of a burglary in her home on several occasions & back in 2015, a 22-year-old man was arrested fr breaking into her home & stealing her and her brother's property. Then two months later, she became victim to burglary again when two men broke into her home & stole her jewellrey.
18. Kendall Jenner
Just like her sister, Kendall has had issues with stalkers since the star was quite young. The model got a five year restraining order against a man who allegedly trespassed onto her property multiple times. He even banged on her car window and screamed at her!
19. ASAP Rocky
Scary times for ASAP rocky, when three robbers broke into his LA home before being caught by his sister. They tied her up & ran out of the house with over $1.5 million worth of jewelry as well as other belongings.
20. Gigi Hadid.
Gigi had herself a stalker back in 2015. The crazed fan managed to find out where the model lived in New York City. He attempted to break into her apartment at least five times & claimed that he and the model were soulmates. Gigi was so freaked out she decided to move apartment. We don't blame her – do you!
21. Justin Bieber
When you're a celeb, you often have homes dotted all over the place which means luckily, you're not in them at all times. Justin has had many break-in attempts at his homes, but this one in particular was unfortunately successful. In 2014, a fan broke int his Atlanta apartment (god knows how) & slept in his bed. Okay then….