Their First Meeting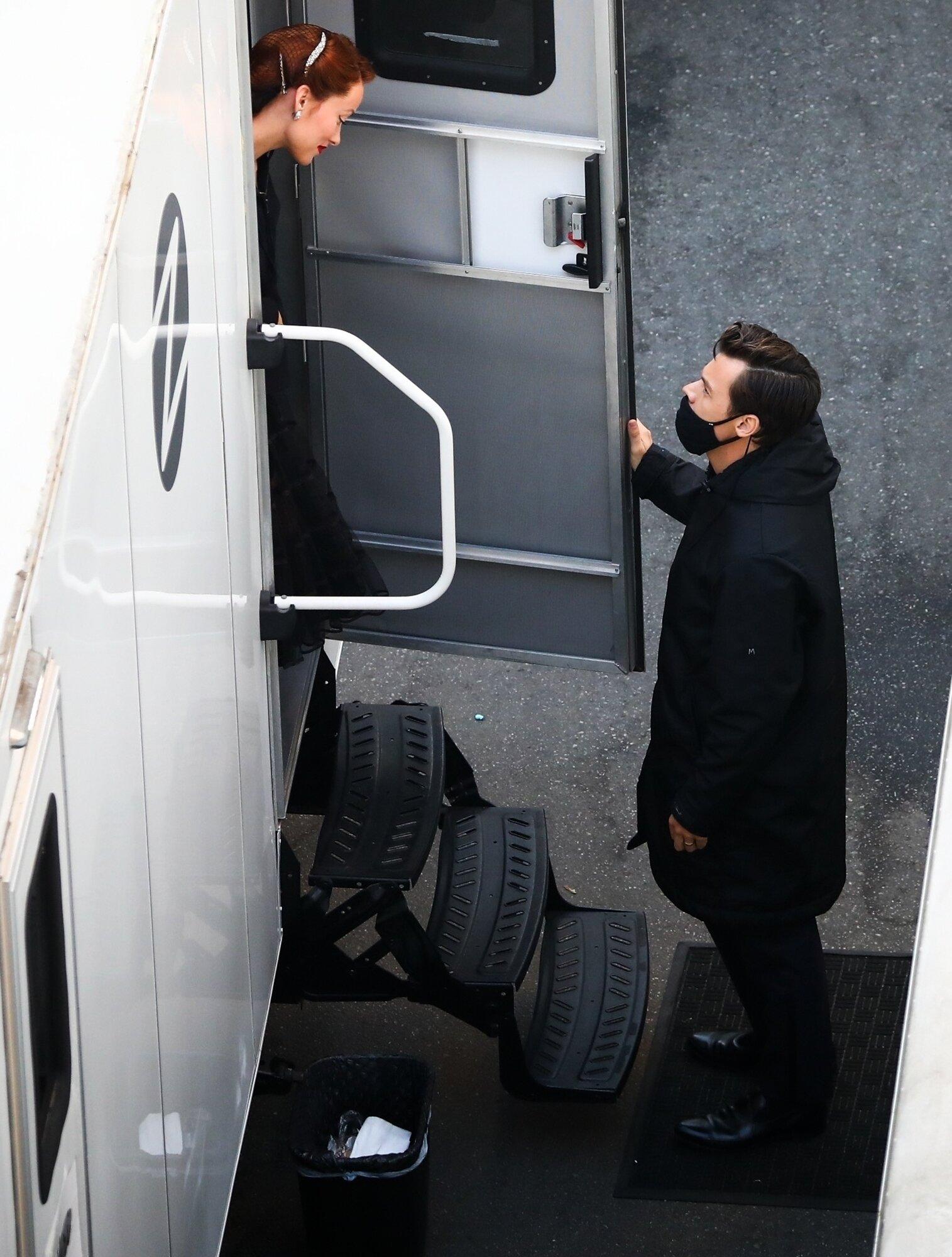 Image Source: uk.finance.yahoo.com
This shot shows one of the earliest meetings between Harry Styles and Olivia Wilde, on the set of Olivia's movie Don't Worry Darling. In the film, Harry plays Jack, who works for a mysterious company in the idyllic town of Victory. Olivia said she was ecstatic when Harry took the role in her film, and the pair clearly hit it off right away.
All Loved Up After A Few Months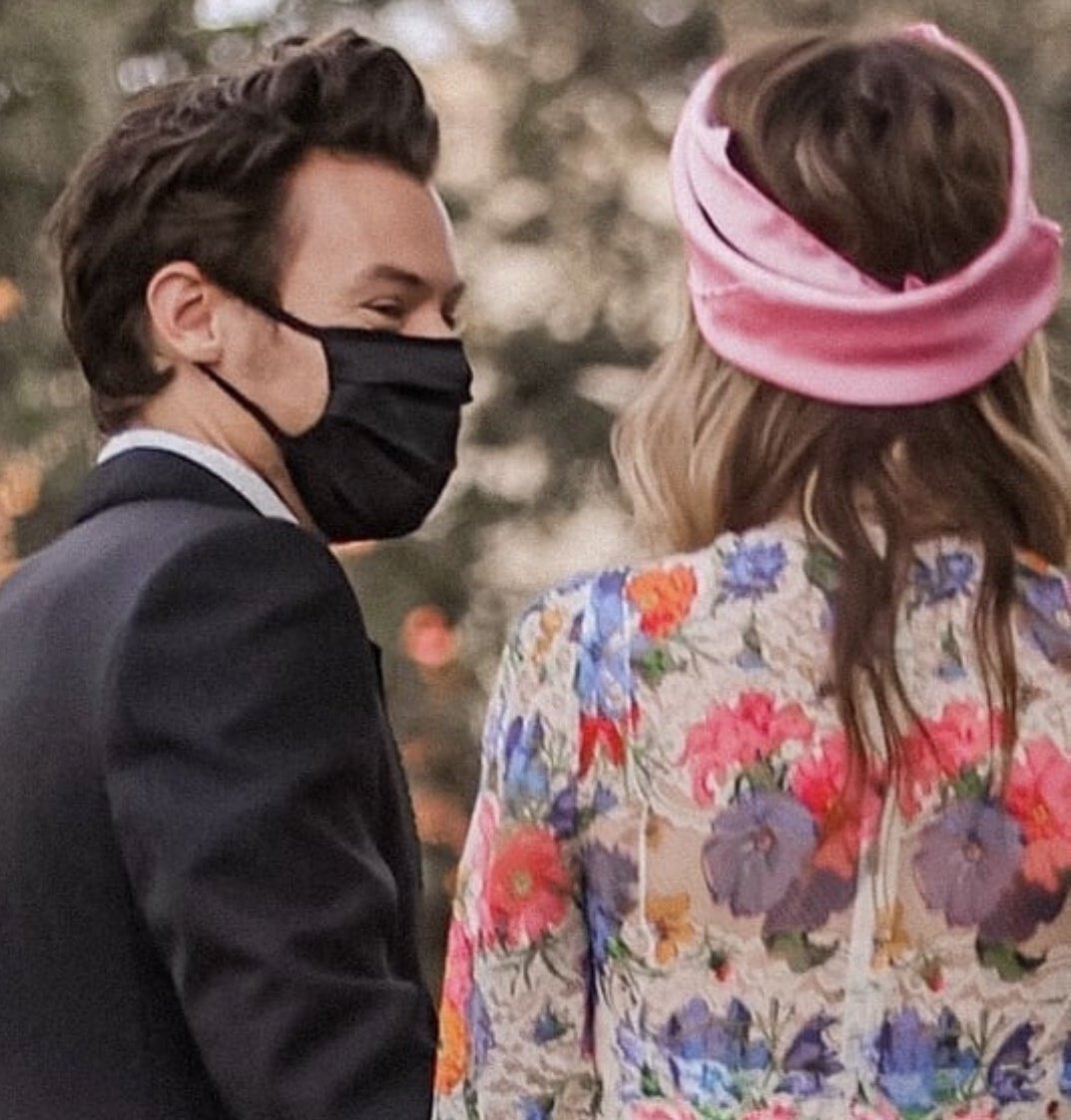 Image Source: Twitter @holiviacandids
Just a few months after Olivia announced that Harry would be appearing in her film, the two appeared for the first time as a couple! Olivia and Harry attended his agent's wedding in Montecito, California, and judging by his face in this picture, he only had eyes for Olivia.
Fun in the Sun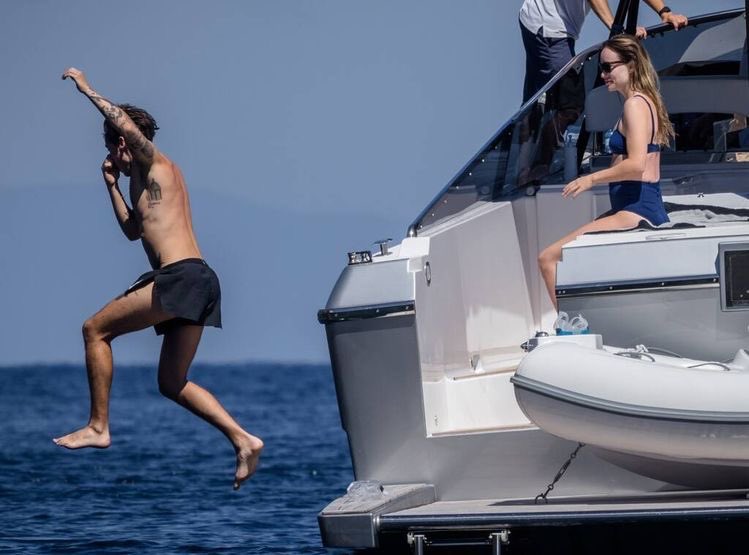 Image Source: Twitter @BestEdits_
Fast-forward a few years and Harry and Olivia took a romantic trip to Italy with friends. Though the two naturally spent time sunbathing and chilling out, Harry also took a chance to have a bit of fun, including leaping from their boat into the sea. Olivia's gleeful face says it all; these two are really meant for each other.
Candlelit Dinners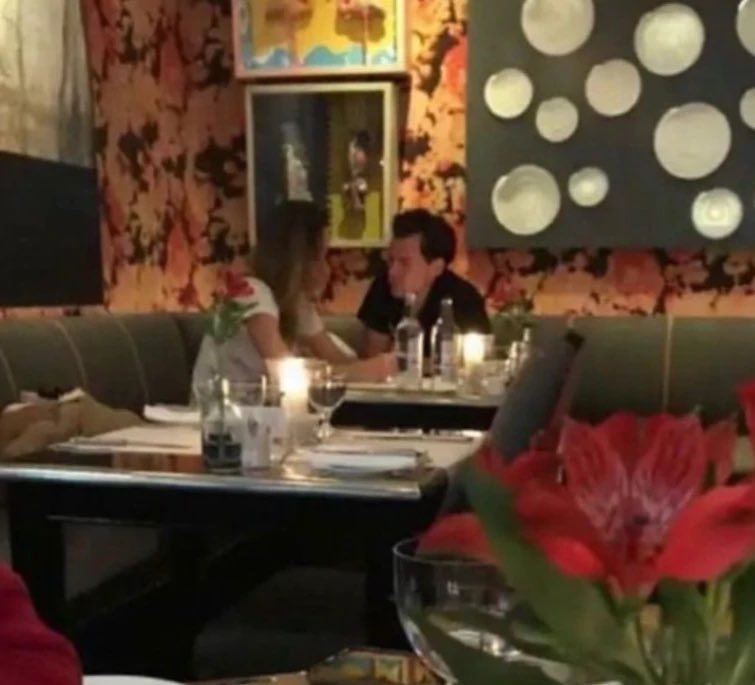 Image Source: Twitter @StylesAnnoyingg
This intimate moment was snapped by a fan, and it's a picture that you rarely get to see of celebs. Here, Harry and Olivia choose to dine at a corner table in the restaurant – to be as near to each other as possible. Have you ever seen a cuter picture?
Smooches in the Sea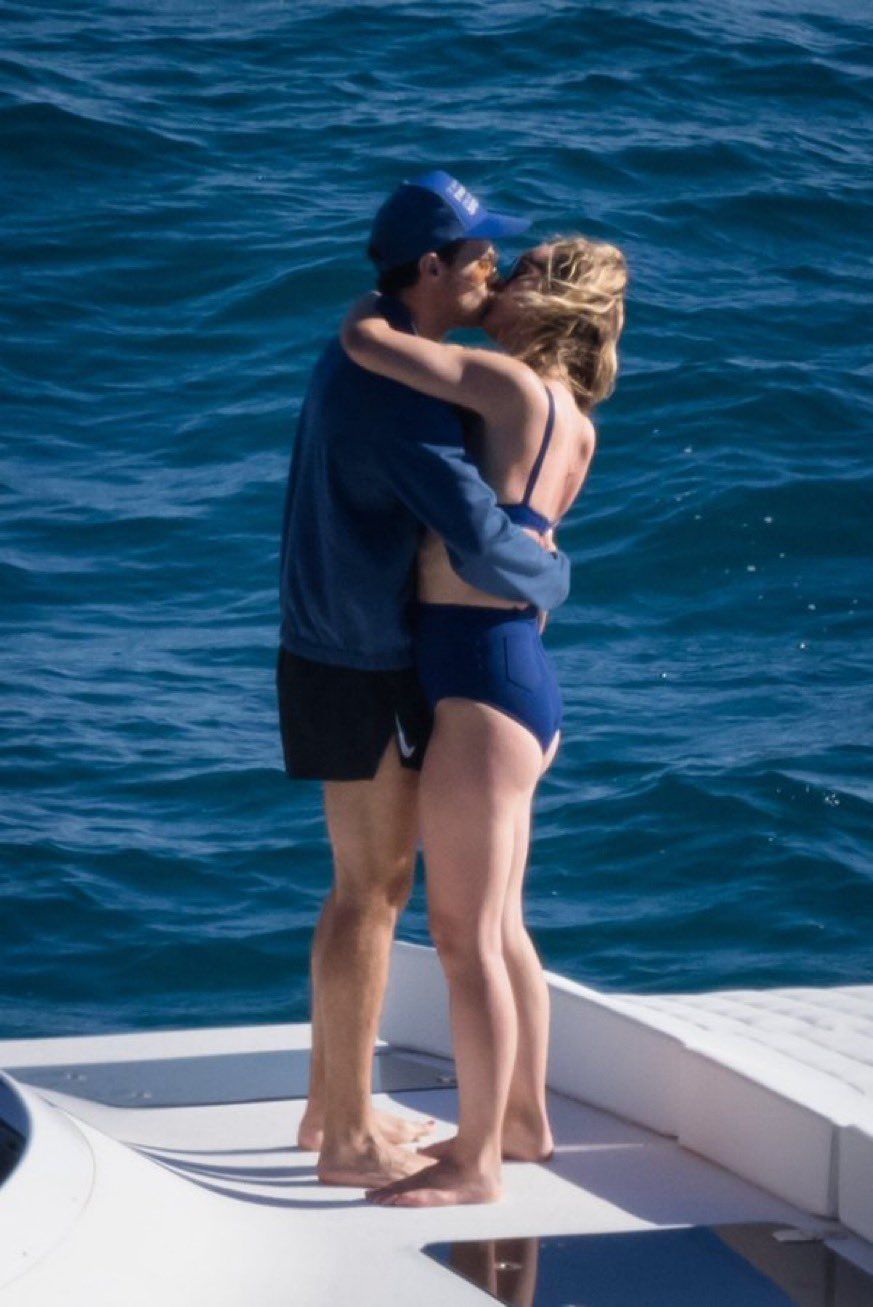 Image Source: pinterest.com
Back on their Italian holiday last year, Olivia and Harry locked lips in a passionate instance of PDA on their boat. The vacation happened right after Harry finished filming his film My Policeman, and it seemed the two couldn't wait to spend some solo time together again.
Romantic Walks in the Park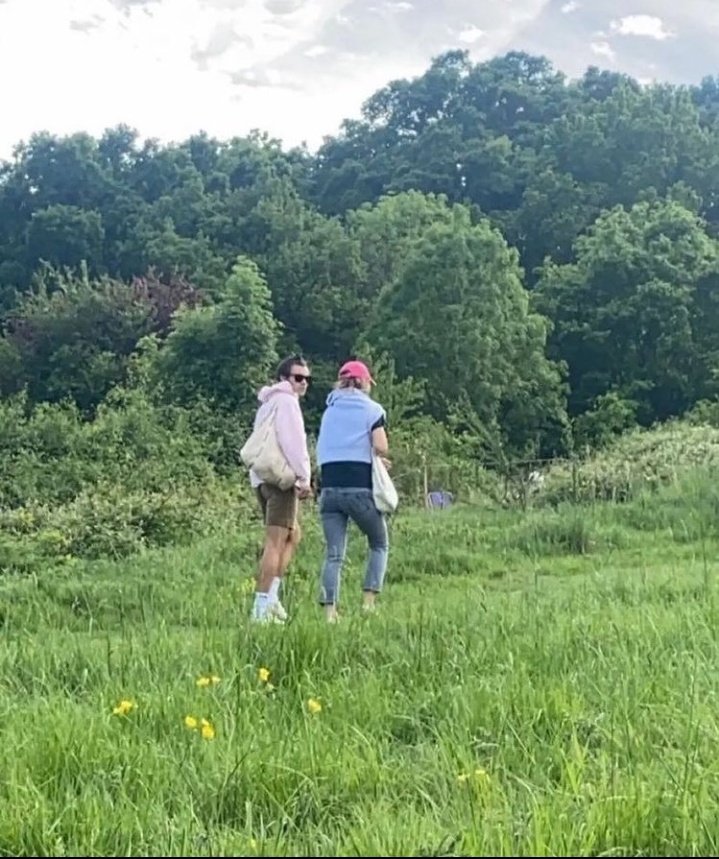 Image Source: Twitter @Holiviaa1
Harry and Olivia have both been spending a lot of time in London recently, where Harry has a house. As Harry gears up for his stadium tour of the UK, Harry and Olivia were spotted taking relaxing walks through London's parks, which included hand holding and cheek kisses. Cute!
Finishing Filming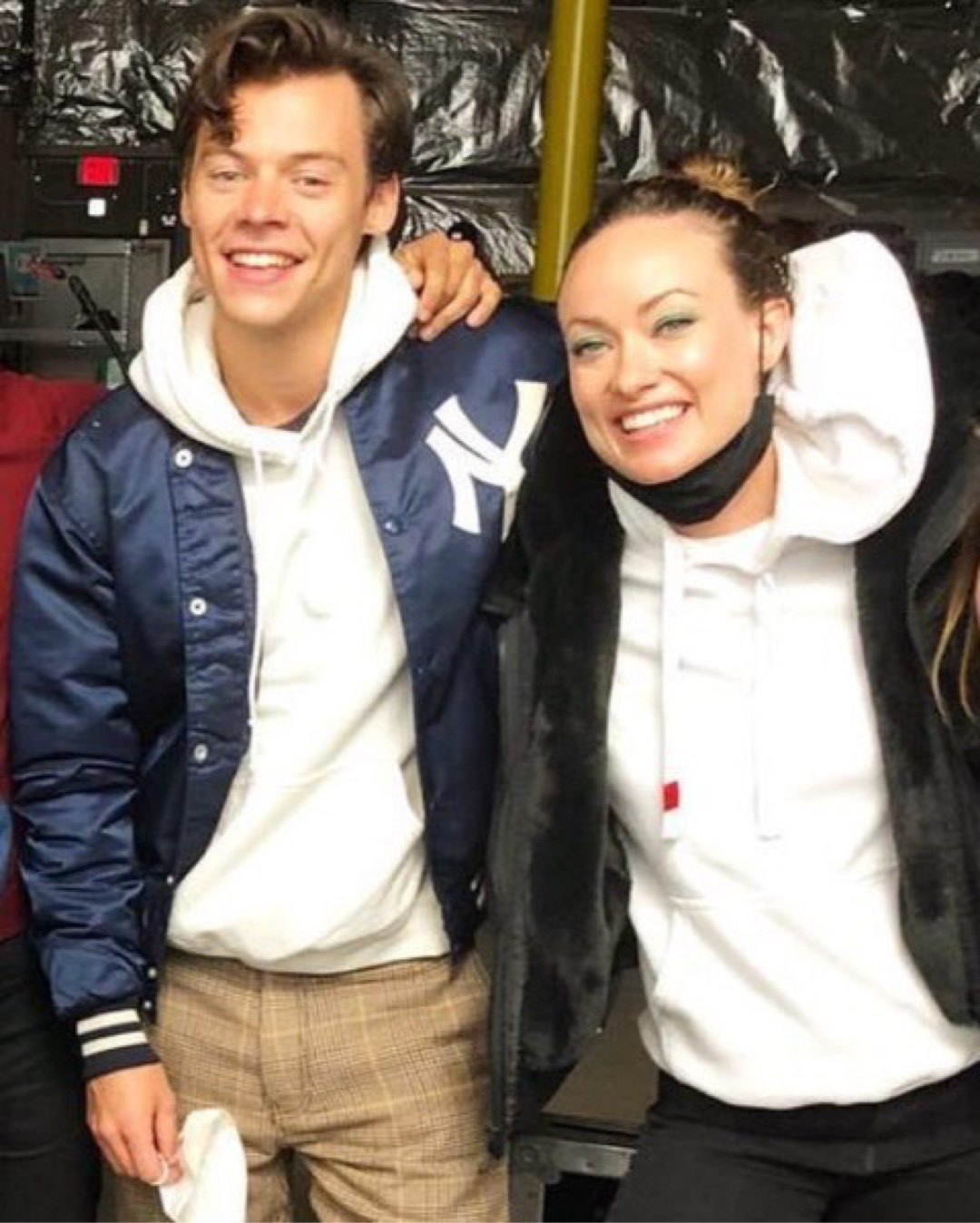 Image Source: Twitter @eonlineRP
This photo was taken to celebrate the end of filming on Olivia's film Don't Worry Darling. According to others on set, Harry and Olivia had immediate chemistry but took care not to mix their personal and professional lives while working together. Here, they both look very happy with their work – and perhaps hopeful that they can spend more time together now.
Kisses on a Boat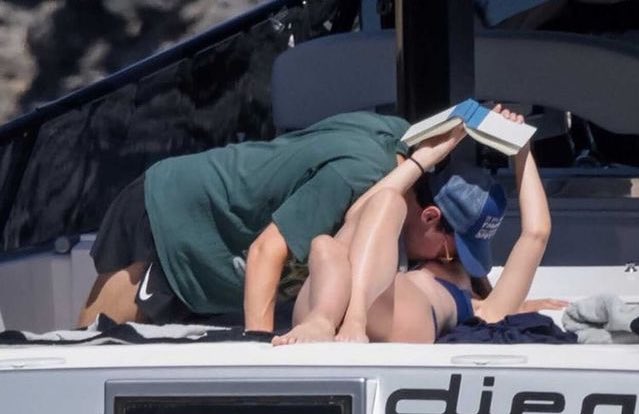 Image Source: Twitter @holiviacandids
This is the life: reading on a boat in the sun with your boyfriend doting on you. Harry took the opportunity to give his girlfriend a loving kiss as she read on the deck of their boat in Italy, though perhaps she was also making sure she didn't lose her page!
No Smiles for the Paparazzi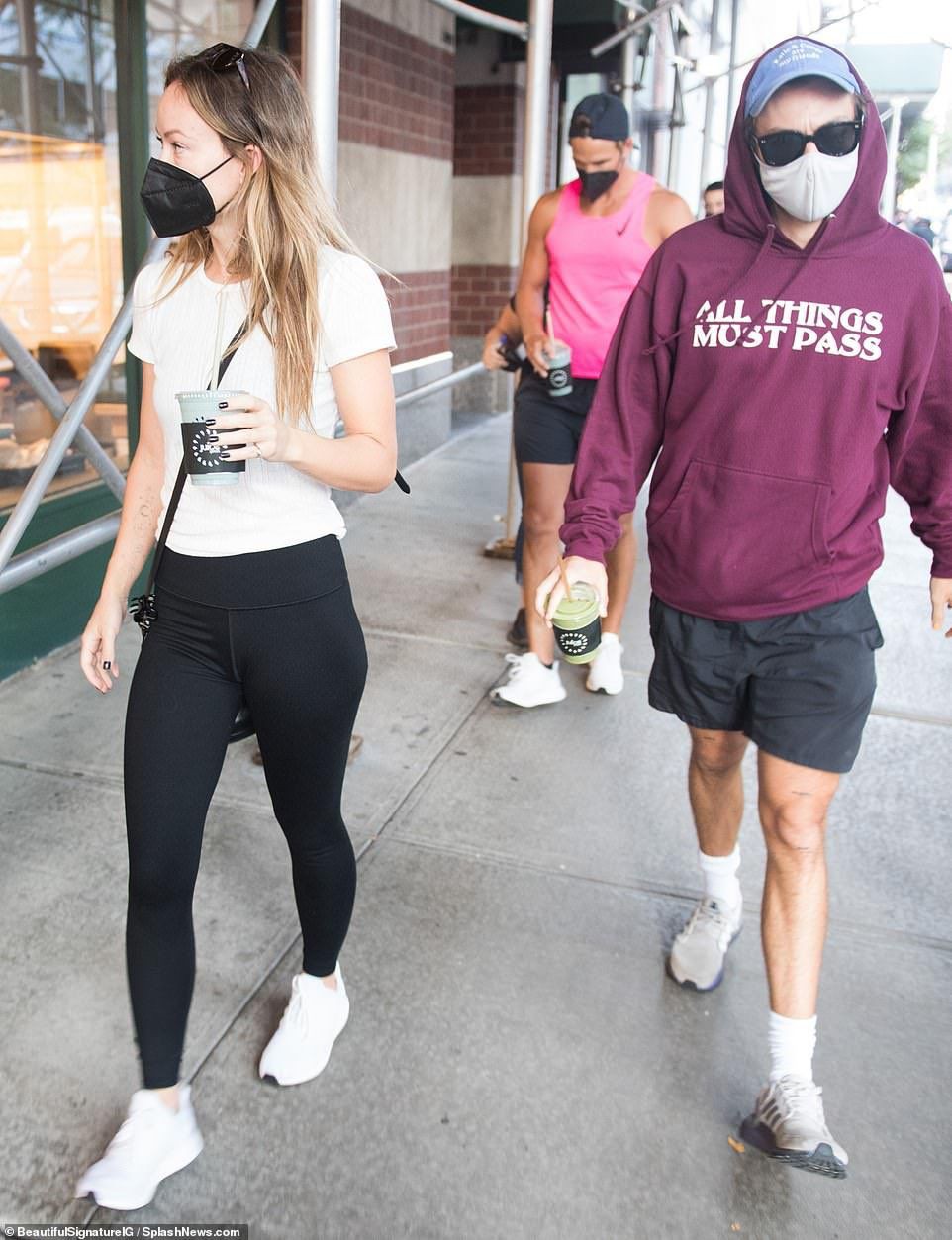 Image Source: Twitter @AirBrushClub_
Olivia and Harry are known for prioritising their privacy, which sometimes means actively avoiding the paparazzi when they're out and about together. This time, though, they didn't manage it, though neither of them look very happy to have been caught during a relaxed morning coffee walk.
Getting Ice Cream Together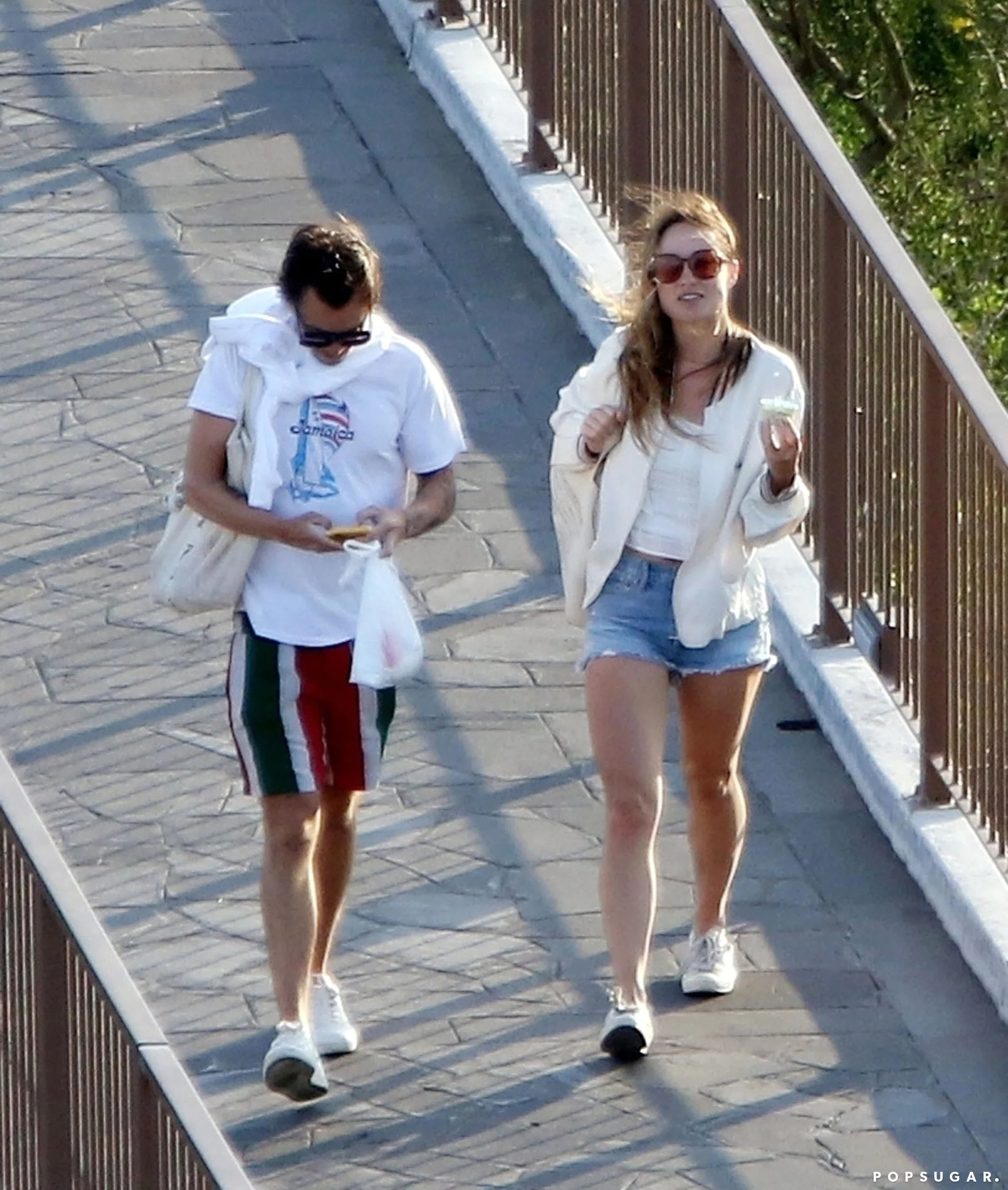 Image Source: popsugar.co.uk
Harry and Olivia spent May last year enjoying a romantic holiday in Italy, which included frequent trips to the beach. Here, Harry and Olivia walk back to their accommodation after a day on the beach, looking very tanned and chilled. Later, Harry even offered to carry Olivia's tote bag for her – aw!
Spotted at a Restaurant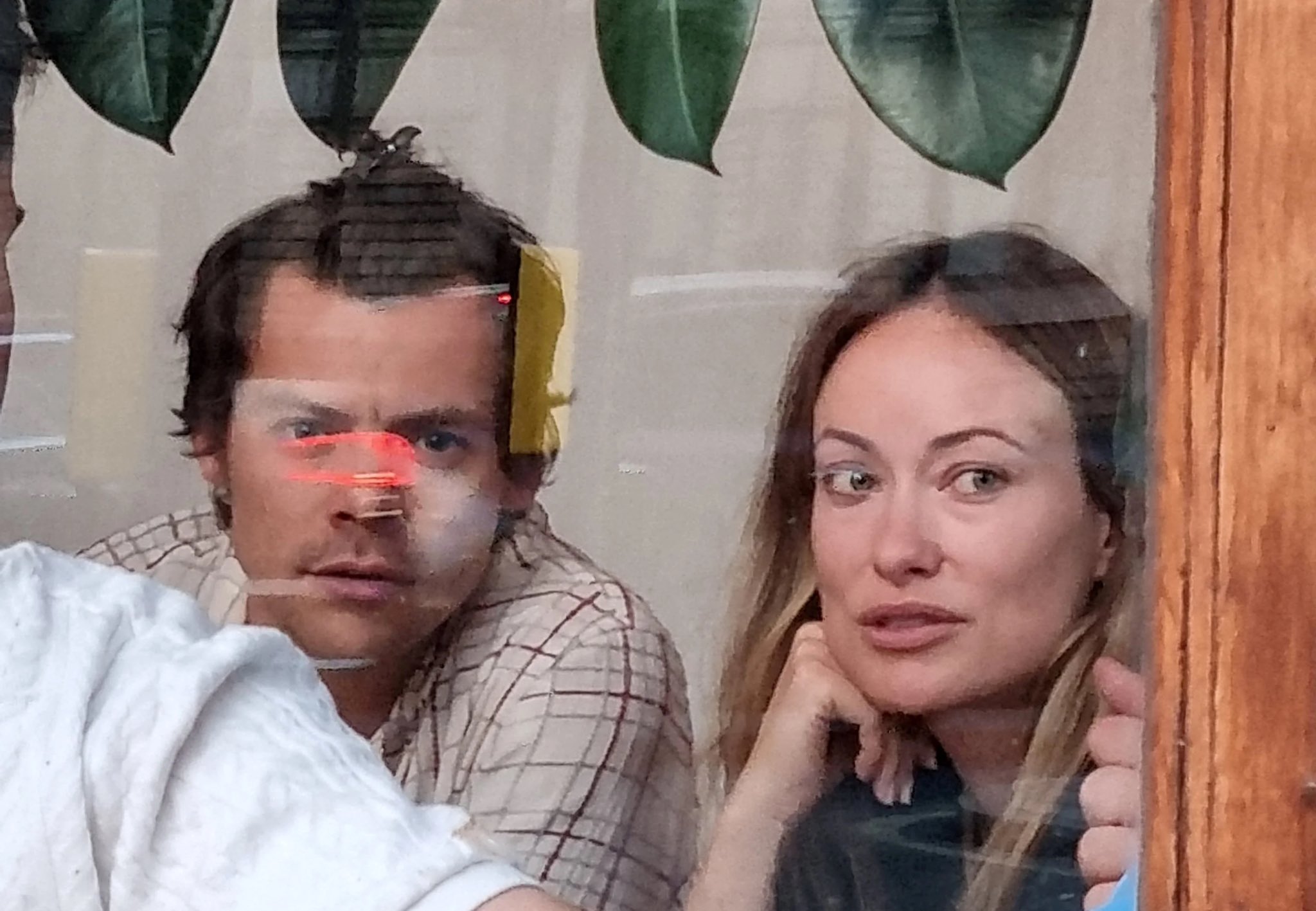 Image Source: Twitter @StylesAnnoyingg
It must be hard being a celeb – especially when you're as popular as Harry. When the cameras are on you at all times, you must have a sixth sense as to when you're being photographed. Here, Harry and Olivia are caught at a restaurant dinner, with Harry immediately spying the paparazzi – oops!
Cheering on Her Love
Image Source: dailymail.co.uk
Like a dutiful and caring girlfriend, Olivia always makes an effort to attend Harry's shows when she can. She's even been caught bringing her two children to them! Here, Olivia watches from the sidelines as Harry wows the crowd, singing and dancing like the rest of them.
Loving Glances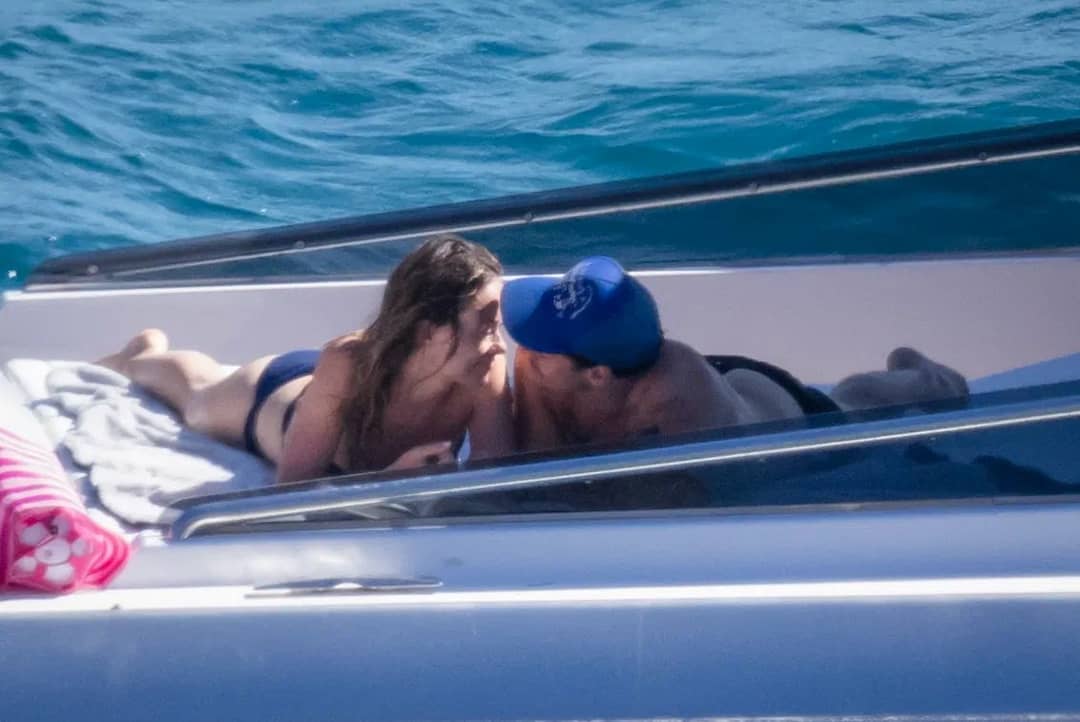 Image Source: Twitter @H_Endlessly
Every girlfriend wants their boyfriend to look at them like this. After a day in the sea, Harry and Olivia unwind in the shade, and can't resist those longing glances at each other. Though they're barely touching, you can sense the love between them – even if Olivia is 10 years older than Harry.
Dinner in Italy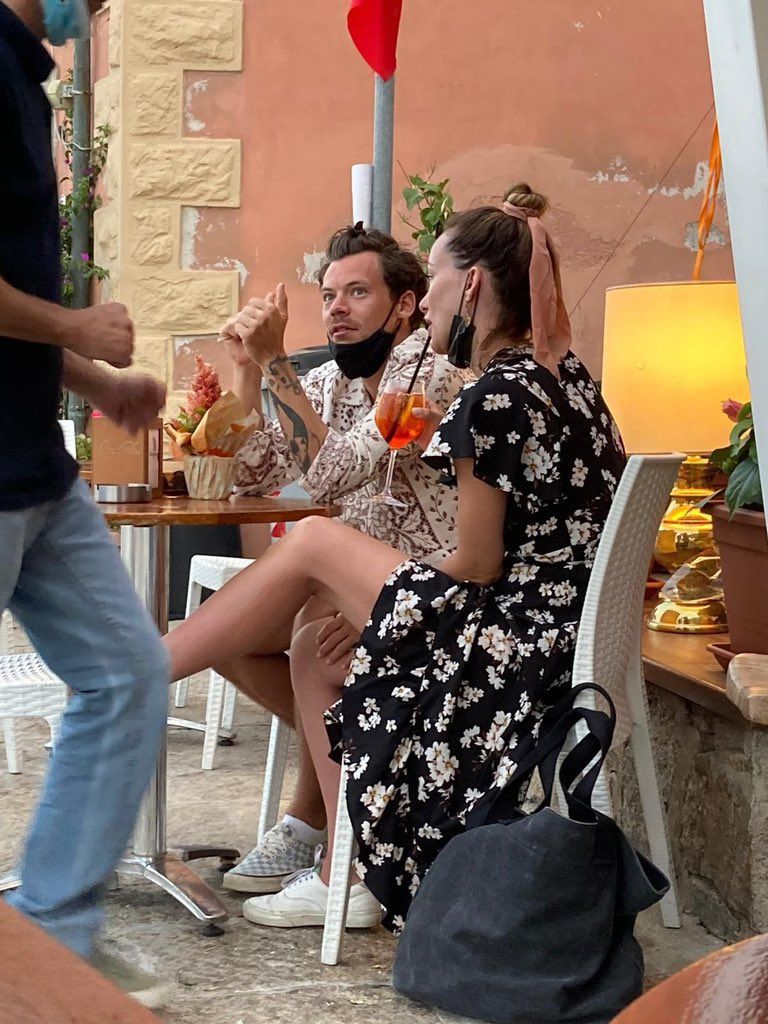 Image Source: pinterest.com
After a day on the beach, where better to spend your evening than an al fresco restaurant? Here, Olivia and Harry enjoy a few Aperol spritzes together as the sun sets. Olivia looks gorgeous in this floral dress, and Harry never fails to impress with his eye-catching shirt choices.
A Night on the Town
Image Source: Twitter @holiviacandids
When Harry and Olivia are in London together, they can't resist going out for the evening. Sometimes, this lands them in a bar having tequila shots (as witnesses can attest!), but sometimes they just want to walk through the city at night. Here, they look very comfortable, even holding hands in public.
Relaxed Days in London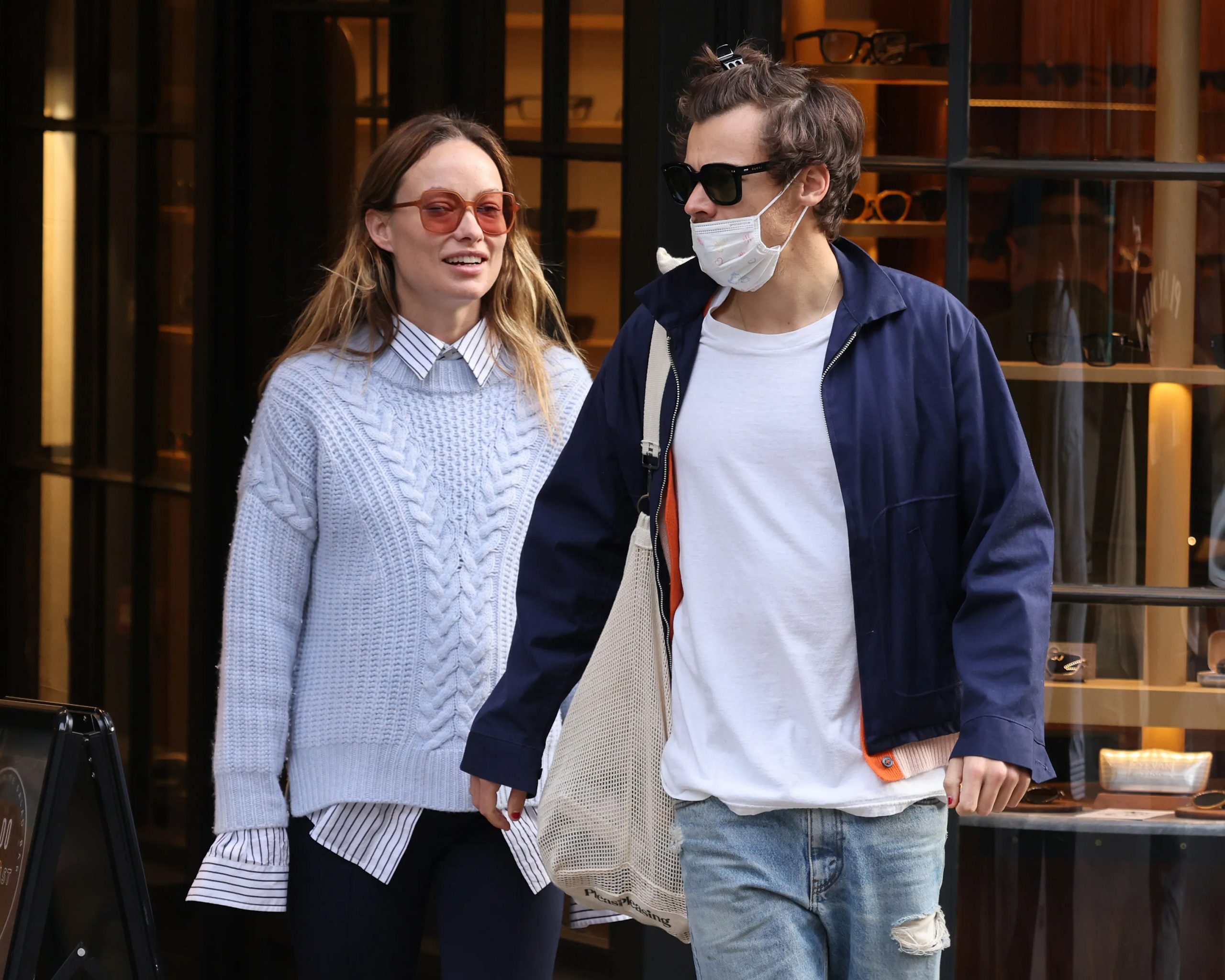 Image Source: glamour.com
Here, Harry and Olivia enjoying a relaxing day of shopping around London. Harry – always the gentleman – carries Olivia's bags for her, as the two leave a glitzy store. We love Olivia's stylish sunglasses, which the two often share. Could Harry even be borrowing Olivia's hair accessories as well?
A Goodbye Kiss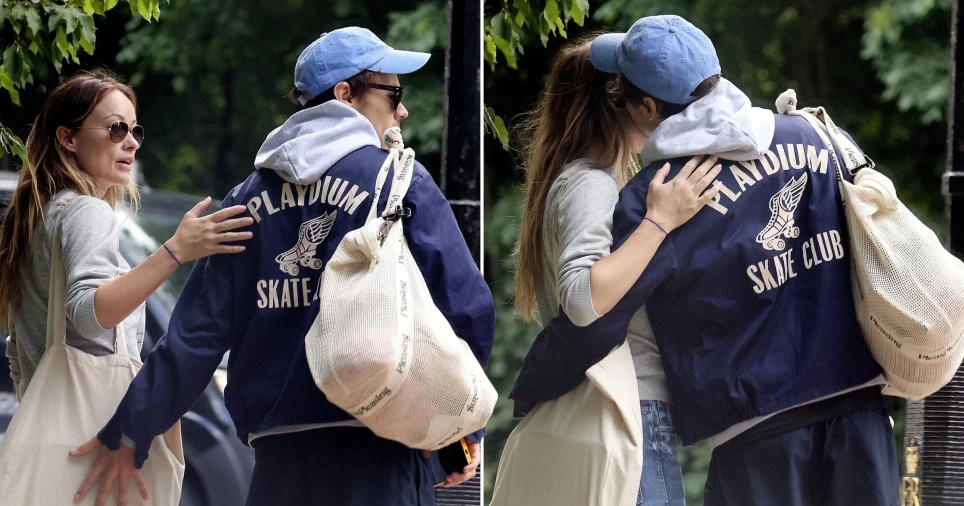 Image Source: metro.co.uk
As is so often the case for busy couples, Harry and Olivia often have to spend time apart. Here, the two say goodbye in London as Harry heads off on his UK stadium tour. Instead of a full snog, Harry opts for a very gentlemanly kiss on the cheek to show his love and appreciation for Olivia.
Looking for a House?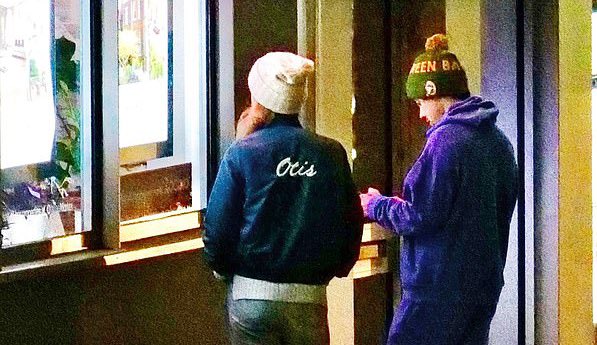 Image Source: Twitter @bestgug
On one of their nightly London strolls, Harry and Olivia are caught looking in the window of an estate agent's office in the city. Eagle-eyed fans have already pieced together that Olivia and her kids could be spending time at Harry's London house, but could they be looking to buy a home together?
Sweet PDAs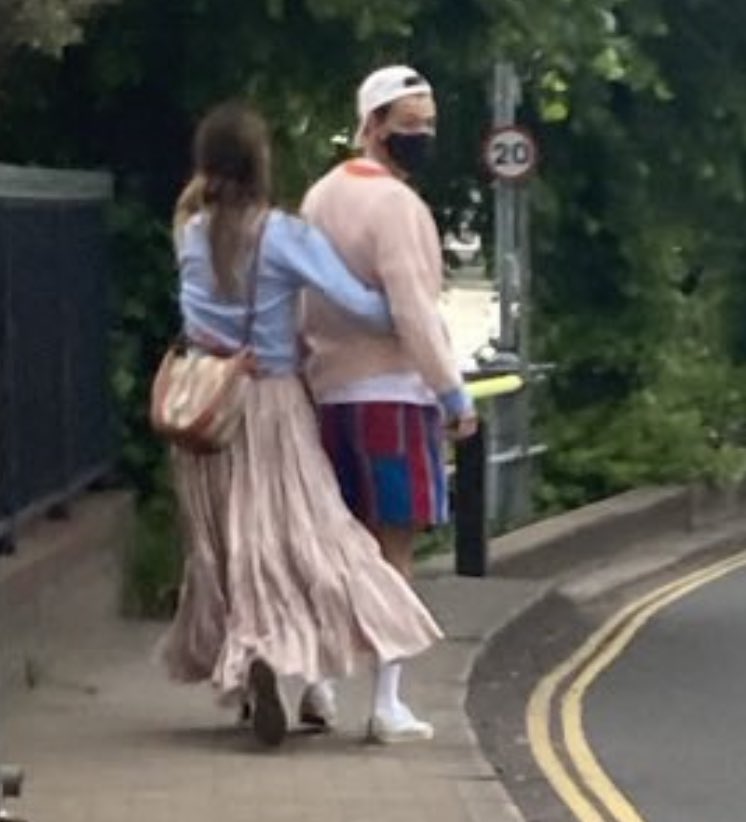 Image Source: Twitter @holiviastyles
Though they like to stay out of the spotlight – especially when it comes to PDAs – sometimes the two can't resist it. Though Harry has clocked the paparazzi behind him, Olivia is unaware as she wraps her arms around her boyfriend during a walk in London.
Keeping it Cool
Image Source: pinterest.com
Anyone glancing at these pictures might think this is just a couple of friends out together. But the two are clearly more than comfortable together, and other pictures from this day show Harry with his arm around Olivia and leaning in for a cheeky kiss.
Their First Wedding Together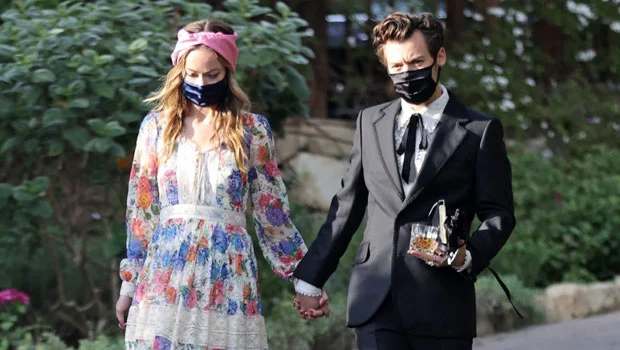 Image Source: hollywoodlife.com
Was it premature to choose a wedding as one of their first public dates together? Clearly not, as Harry and Olivia are still just as loved-up today as they are in these pictures. We love that even though Harry has his hands full, he still spares one to clutch his girlfriend – so sweet!
Domestic Bliss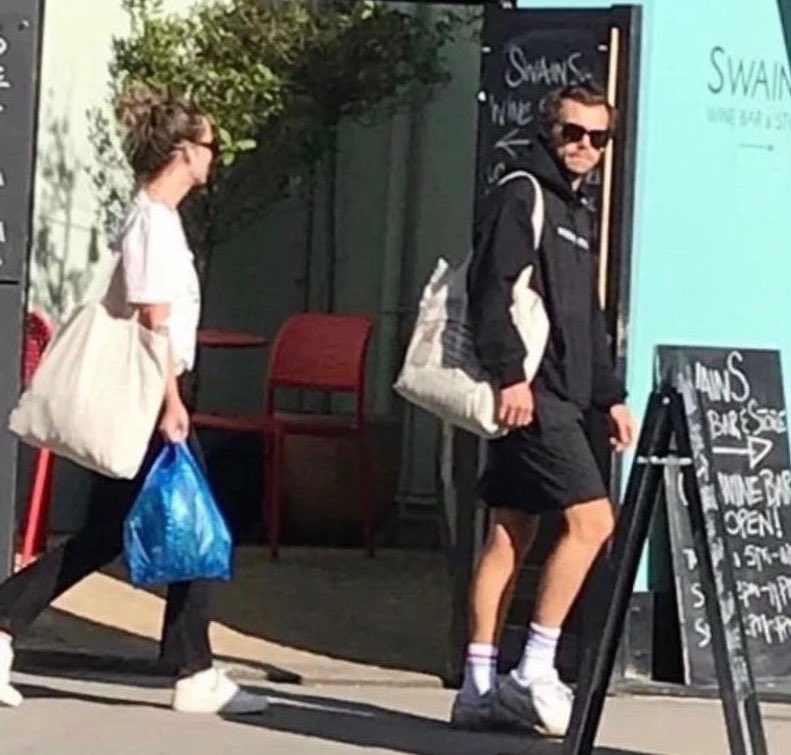 Image Source: Twitter @holiviabot
Life as a famous singer and director isn't always glamorous. Here, Olivia and Harry do a chore that all of us are stuck with – the weekly shop. The two wander through a trendy London neighbourhood with all the ingredients for a relaxed dinner at home. Once again, Harry appears to have clocked the paparazzi immediately!
Drying Off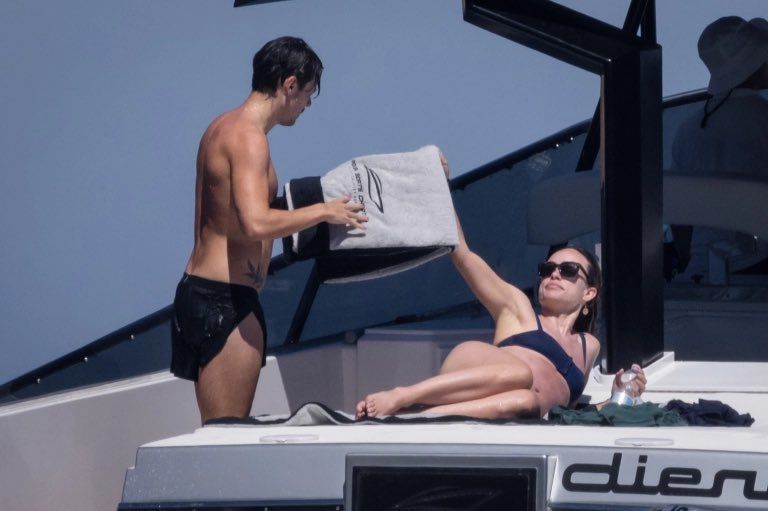 Image Source: pinterest.com
Olivia doesn't look particularly pleased to have been roused from her nap here! As the two spend a day on a boat in Italy, Harry enjoyed taking dips in the sea while Olivia kept to sunbathing and reading on the deck. Here, she passes her boyfriend a towel so he can dry off.
In-Jokes at a Restaurant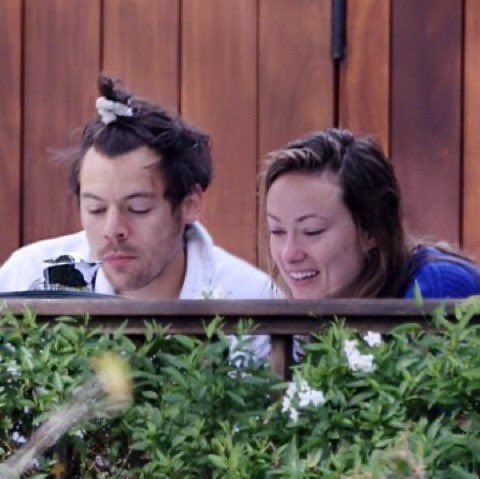 Image Source: pinterest.com
What is Olivia giggling at here? We'll never know, but it's more proof that Harry and Olivia are perfect together. The two love having relaxed dinners together, even when their hair is messy and they know they'll be found by the paparazzi. Olivia's face says it all: these two are in love.
An Intimate Lunch with a View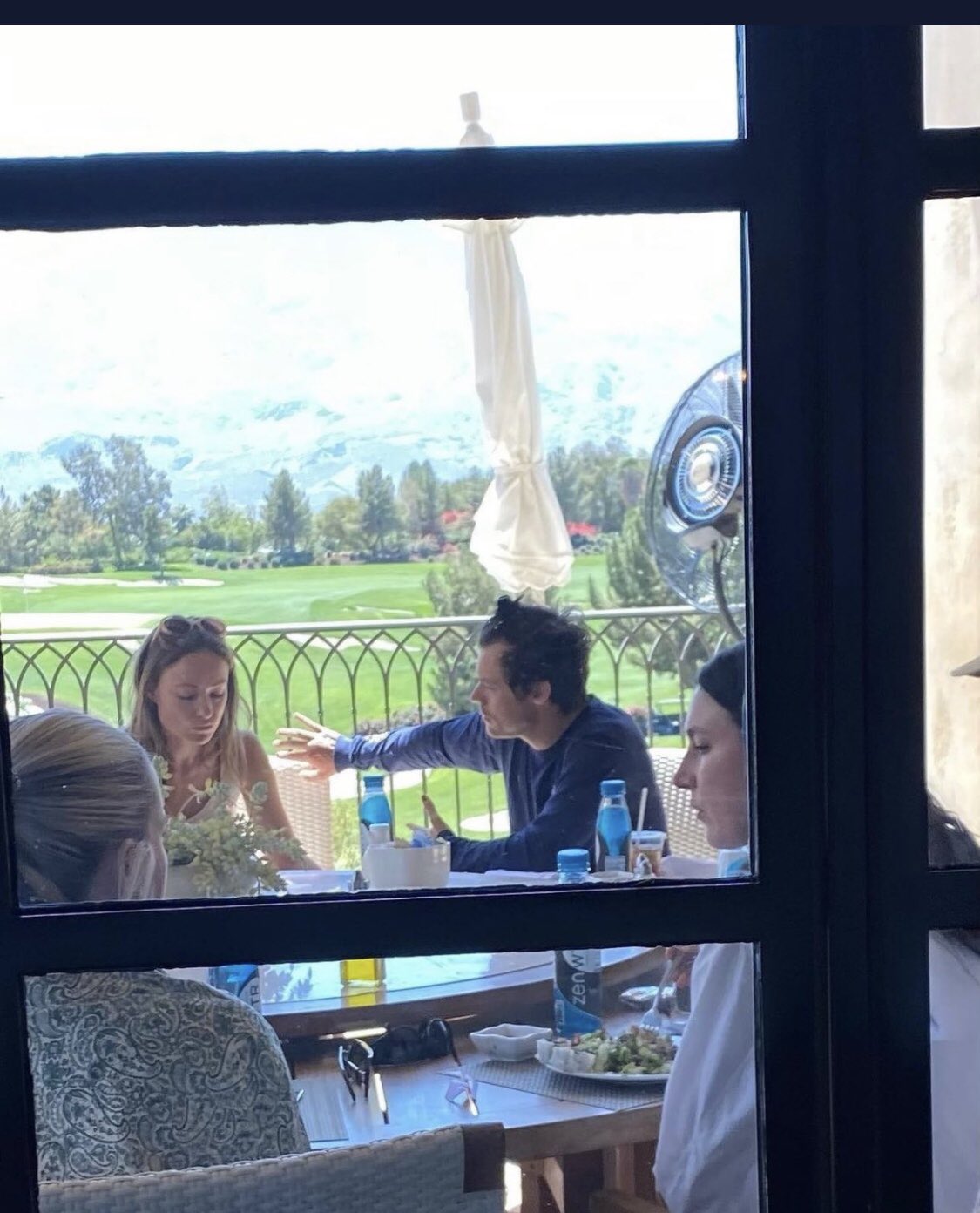 Image Source: Twitter @StylesAnnoyingg
Olivia and Harry clearly have a thing for classy lunch spots. Here, they dine with friends at a huge outdoor table overlooking a picturesque golf course. However, we can tell by Harry's body language that he his focus is all on Olivia – just look at the way he's completely angled towards her.
Gymming Together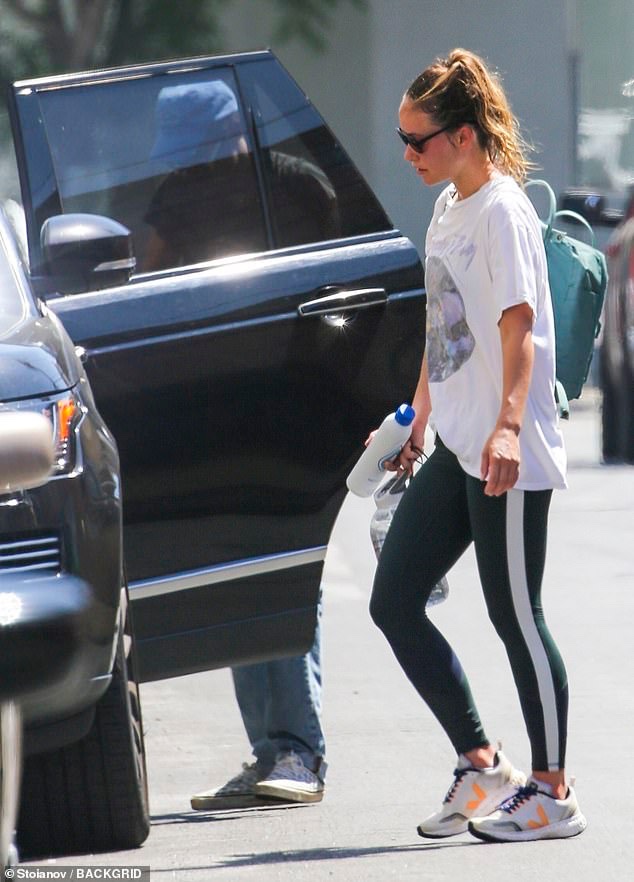 Image Source: Twitter @holiviabot
What's the phrase: couples that go to the gym together, stay together? In this case, that's true. This was taken close to the beginning of the pair's relationship, and Harry clearly values his workout time with Olivia. In one interview, he said that he wrote parts of his latest album on the treadmill!
Arriving at the Airport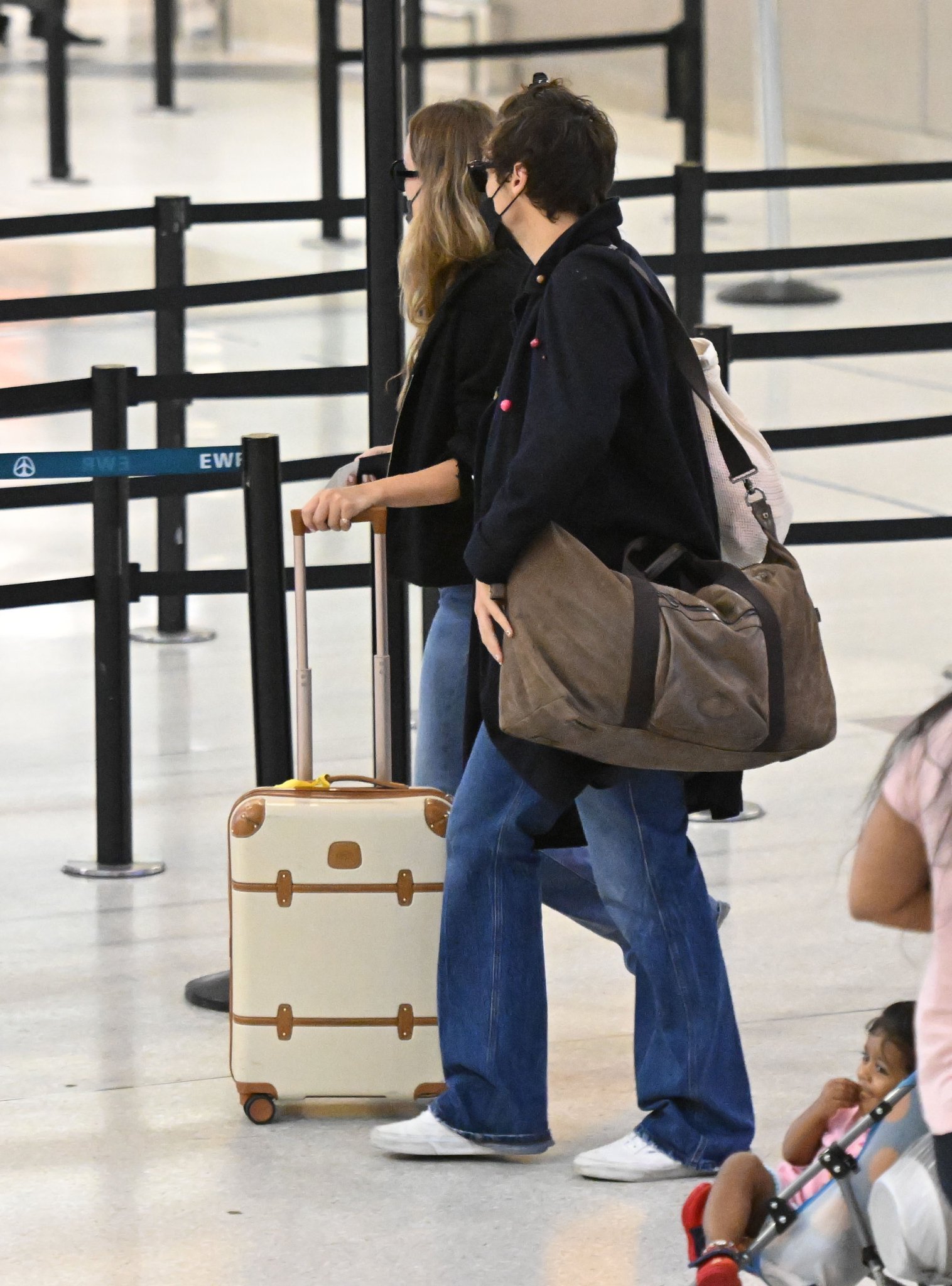 Image Source: Twitter @holiviabot
Even when travelling, Harry and Olivia have a way of looking unnaturally stylish. This photo was taken at an airport in New York as they touched down after spending time in the UK together. As always, Harry takes the difficult bags while Olivia wheels a very classy suitcase.
Time on the Ocean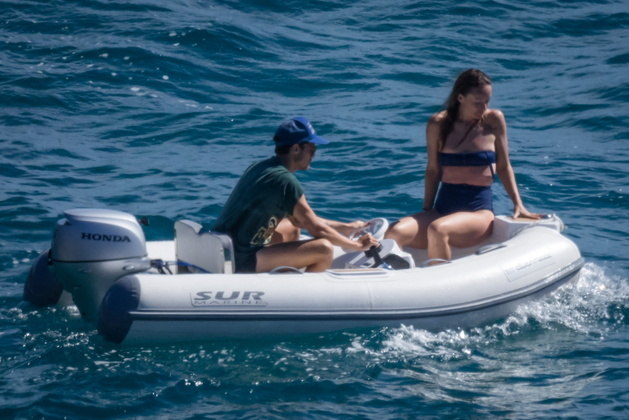 Image Source: Twitter @AirBrushClub
These two clearly crave solo time together. With hectic professional lives, the time they have together is precious. On their Italian holiday, the pair spent some time away from their boat to take a dip in the sea together, with Harry taking charge of driving while Olivia enjoys the ocean breeze.
PDAs in London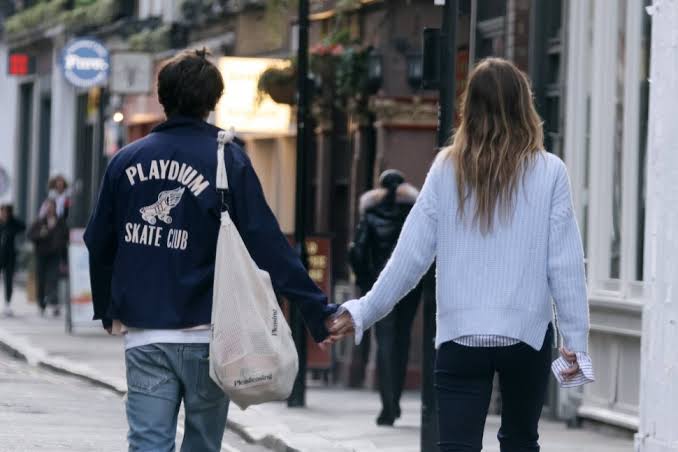 Image Source: Twitter @fanclubcelebrit
These two love being private, but sometimes they just don't know they're being photographed. That's almost certainly the case here, as the two hold hands while enjoying a relaxed walk in London. They're clearly totally comfortable with each other – this isn't a forced hand hold or one for the paparazzi.
Beach Day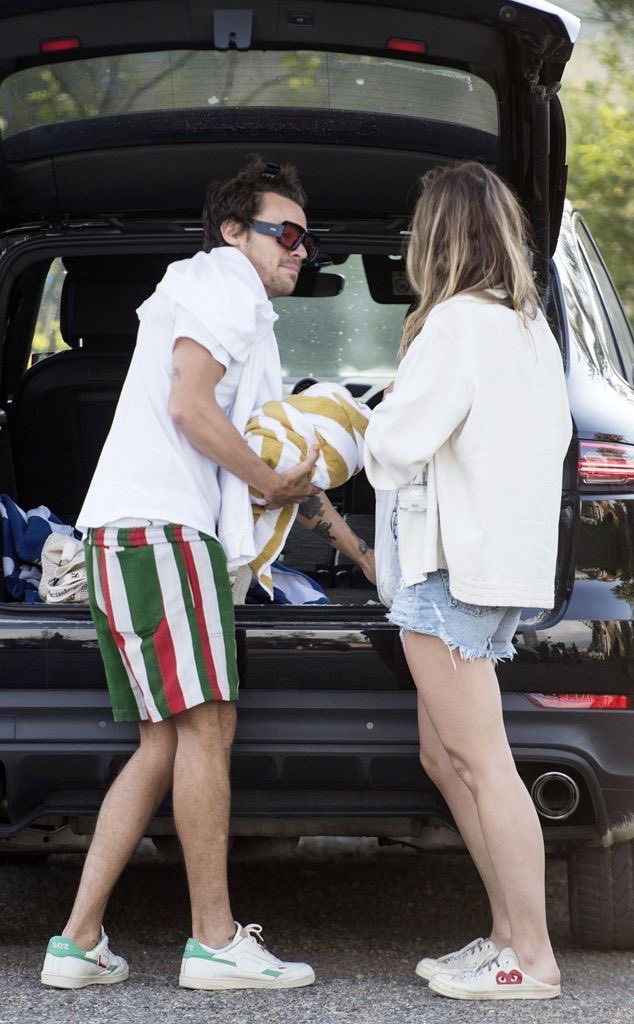 Image Source: Twitter @ratethefilter_
These two even manage to look totally fashionable even during a trip to the beach. As they return to their car, Harry takes charge of packing everything away while keeping his focus totally on Olivia. Every girl wants a boyfriend as attentive and loving as Harry!
Getting Frisky In The Sea
Image Source: YouTube
Here, the pair can be seen on holiday getting a b it frisky in the sea. They simply can't keep their hands off each other – which is really quire romantic when you think about it. I wonder whether the snorkelling got a bit boring for them and they were more interesting in each other?