30 Celebrities Who Made Dreams Come True For Make-A-Wish Children
1. Helen Mirren
Image source IMDb
Oliver Burton, aged 10, who has Down's Syndrome, was diagnosed with leukemia for the third time. His wish was to meet the Queen and his request was put through to the National Children's Tumour Leukemia Cancer Trust. They were unable to arrange it but did the next best thing. He got to meet the actress who played the Queen, Helen Mirren. Oliver was said to be over the moon about it and Dame Helen couldn't have been more regal with him!
2. Mark Hamill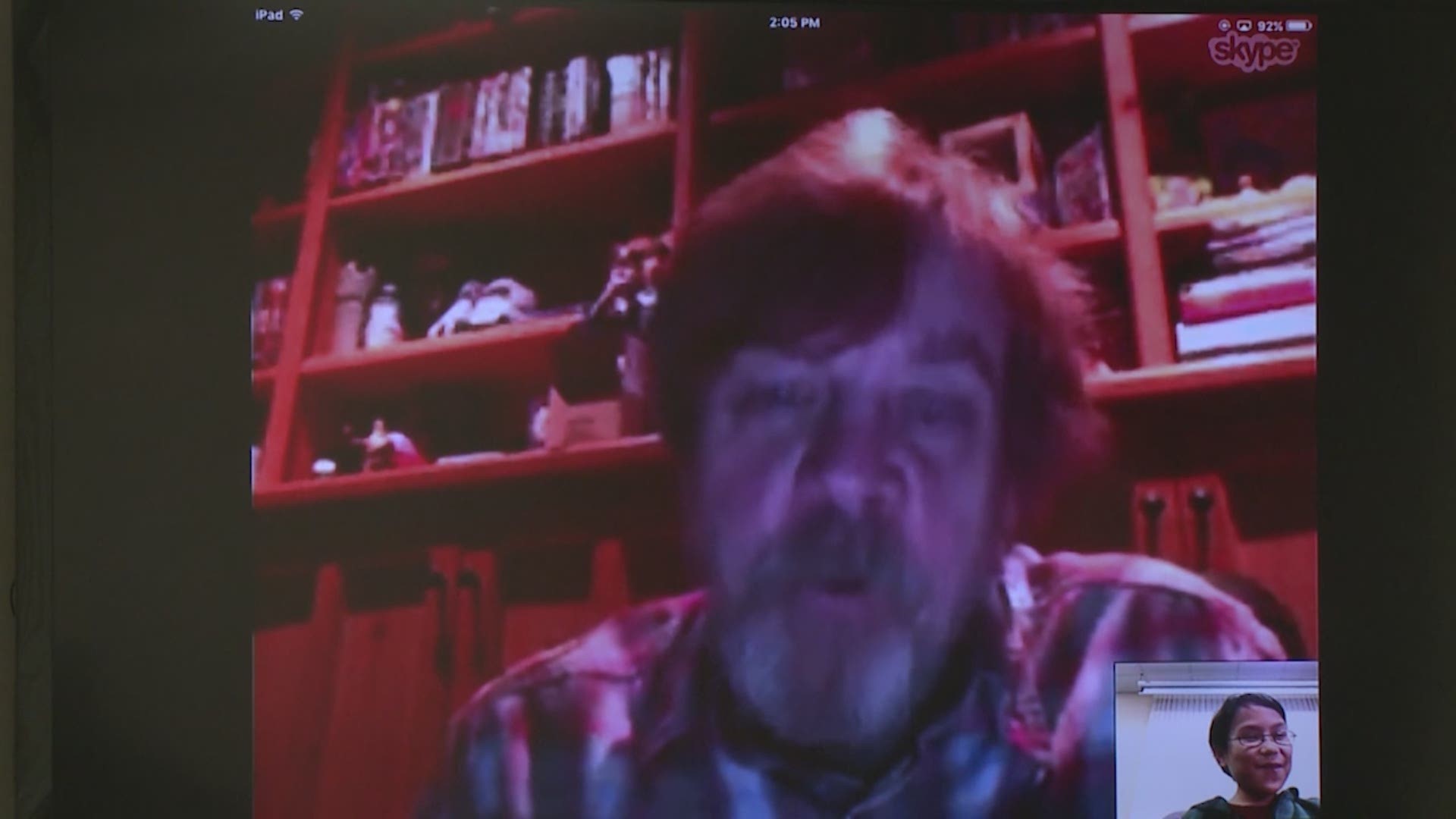 Image source Vanity Fair
Luke Skywalker is the most beloved character in the first trilogy of the Star Wars movies with millions of fans. One of those fans was a young boy who was personally known to one of the screenwriters of Star Wars. It was arranged for Mark to meet the boy over zoom and the excitement on the very poorly lad's face spoke a thousand words.
3. Beyoncé
Image source People
It is well known that Queen Bee, Beyonce, adores her fans and regularly meets those who are suffering from life threatening illnesses. One little girl, Taylor Davies, aged 12, was suffering from an inoperable brain tumour and it was her wish to dance with Beyonce. They did dance together - at a Beyonce concert and even danced to 'Survivor', the Destiny's Child mega hit.
4. Lady Gaga
Image source Shared
Lady Gaga had to cancel her 2013 tour due to health reasons but still honoured her commitment to meet a 5 year old terminally ill girl. Kayleigh Gurzynski had tickets for the concert in Chicago and was unaware it wasn't going to go ahead. Lady Gaga insisted on meeting Kayleigh and spent quite a lot of time with her, lifting the little girl's spirits no end.
5. Justin Bieber
Image source Interia Musyka
Beliebers are probably the most loyal fans in the world. This must be helped by the fact that Justin Bieber broke the record for the most wishes granted with the Make-A-Wish Foundation, over 200! Annalysha Brown-Rafanan was a huge Belieber and was desperate to meet her idol. She had a life-threatening liver condition and Justin had no hesitation in making her wish come true.
6. Miley Cyrus
Image source PopSugar UK
Country singer and child star, Miley Cyrus, may like to shock on stage but she is known for having the biggest heart. She once spent a whole day with 14 year old Emily who was diagnosed with a neurological disorder. At the end of their special time together, Miley gave Emily a whole bunch of gifts and memorabilia.
7. Breaking Bad Cast
Image source Yahoo
In 2007 Kevin Cordasco, aged 10, was diagnosed with neuroblastoma, a form of cancer that attacks the nervous system. To pass the time when he was unable to leave hospital or at home, Kevin would watch 'Breaking Bad' and a family friend picked up on that. She also had a connection with one of the cast members and she got Bryan Cranston (science teacher Walter White) to visit the boy in hospital. She also sorted out a surprise meeting for Kevin, when he got home, with some of the other cast members. It brought a huge smile to Kevin's face.
8. John Cena
Image source ABC News
When it comes to granting wishes, the top of the celebrity leader board must go to former pro wrestler and actor, John Cena who has granted over 600 wishes! He has done so over 600 times! He once gave an eight-year-old boy diagnosed with leukemia his championship belt. Cena once surprised a 10 year old Australian boy who was diagnosed with a terminal illness. Cena arrived to the boy's house and gifted him with tickets to the WWE tour. He's a good egg!
9. Tim McGraw
Image source Shared
Tim McGraw, the famous country singer, invited an 11 year old girl called Taylor, with skeletal deformation, to join him on Good Morning America. He then performed a private 30 minute concert featuring all of Taylor's favourite songs. Her mum, Kristi, said that the joy that filled Taylor's eyes that day is an occasion she will never forget.
10. Maroon 5
Image source Lincoln Journal
When Cayden Hubbard was still in kindergarten, he was diagnosed with a tumour on the base of his brain. He spent years, on and off, in hospital and through the Make-a-Wish Foundation was able to fulfil his fantasy of becoming a pop star! He was flown to Los Angeles to record a song at a studio and there to greet him was none other than Adam Levine and James Valentine from Maroon 5. Levine performed a song with Cayden and then gave him an autographed guitar. The happy ending is that Cayden made a full recovery.
11. Buddy Valastro
Image source Pinterest
'The Cake Boss, Buddy Valastro made a surprisingly popular request amongst the Make-A-Wish kids. He wondered why anyone would want to meet him but the children loved him and it was reciprocated for many years. Valastro now does lots of volunteer work and has even featured some of the wish kids on an episode of Cake Boss.
12. Robert Downey Jr.
Somehow, between all of his blockbuster movies, Press tours and everything else that goes with being a Hollywood star, Robert Downey Jr. always makes time for sick kids. One of his first visits was with Cameron, a child who visited him on the set of 'The Avengers'. Downey received an award from the charity in 2016 for his dedication to Make-A-Wish. Cameron has since recovered and still keeps in touch with the actor to this day.
13. Adam Sandler
Image source Shared
The former SNL star and Hollywood funny man has been making families laugh for decades and is extremely popular on the Make-A-Wish list. One of Sandler's most memorable visits was with Tysen, a young boy with a genetic condition called Pfeiffer Syndrome, who was one of Sandler's biggest fans. After a tour around his studio and meeting the comedian, Tysen was surprised with front row tickets to a L.A. Lakers basketball game. He was over the moon!
14. Taylor Swift
Image source Taste Of Country
Taylor Swift is well known for going that extra mile when it comes to her fans. She face-timed an 8 year old girl, Ella, a few days before she passed away, making the girl's dream come true in her final hours. Ella's parents said that seeing her face lit up at speaking to Taylor was a memory they would cherish of their daughter for ever.
15. Selena Gomez
Image source Showbiz Junkies
Selena Gomez has lots of young fans, one of them being leukemia sufferer Dena, aged 7. She played Xbox with her and even dedicated a song to the girl during her concert. Gomez made visits to Dena in hospital and they became firm friends, even playing 'Kinect: Disneyland Adventures' together.
16. Vanessa Hudgens
Image source Sine On Media
The actress and singer is very close to her fans and once flew to Las Vegas to meet a terminally ill 9 year old girl called Lexi who was suffering from a rare brain abnormality. Along with actress and friend of Vanessa, Brittany Snow, they visited Lexi at the Sunrise Hospital. Lexi couldn't believe her eyes when they walked in.
17. Hulk Hogan
Image source EssentiallySports
The former wrestler is still as famous as when he was in the ring and gets mobbed everywhere he goes. He is known to appreciate his fans and always takes time to pose for selfies with them. Hogan may look tough but he really is a big softie and has been granting wishes to kids for over 30 years. Charlie, who has Down's Syndrome and heart issues, was beside himself with excitement when he met his idol.
18. Mario Lopez
Image source BET
'Saved By The Bell' star and host of the entertainment news show 'Extra', pulled out all the stops for a Make-A-Wish request. He arranged for a young boy, Trent, with a life threatening illness to go to the entertainment studio he was filming at and meet no less than half a dozen celebrities. A photo shoot followed and Trent went home with a stack of autographed goodies.
19. Michael Jordan
Image source ABC News
Basketball star, Michael Jordan, has a heart as big as his stature and is known for his generosity to charities both financially and attending in person. Besides basketball, Jordan's passion is golf and is is extremely skilled at the sport. He once met an 8 year old boy, Lucas, who suffered from a blood disease and took him on the golf course, giving him a few pointers on the game as well as a signed autograph on the bag of a brand new set of clubs he gifted to him.
20. Katy Perry
Image source Make-A-Wish Australia
Katy Perry loves her fans as much as they adore her. She gets inundated with requests to meet up with sick children and goes out of her way to do so, even catching planes to visit them. She once gave VIP tickets to a teenager with a heart condition along with souvenirs from the tour. Here she is visiting Ayla, aged 7, who has Hodgkin's lymphoma and adores Katy. Ayla's mum said meeting her idol gave Ayla 'a real boost'.
21. Dwayne Johnson
Image source Daily Mail
Dwayne Johnson is lovingly remembered as 'The Rock' from his wrestling days. Because he now has young children of his own, he has become acutely aware of what Make-A-Wish means to youngsters. He has granted wishes for many years but now tries to do as many as possible. He once took a number of Wish kids for a ride in his Lamborghini and they were absolutely thrilled. He also arranged for a group to visit him on set and one of the seriously ill little girls, Lucy, sang 'You're Welcome' with Dwaine and said Moana was her favourite movie.
22. Tom Brady
Image source The Boston Globe
The superstar sportsman, seen as one of the best quarterbacks of all time, is well known for his charitable work. One 18-year-old, Joey Mullaney, who has a hematologic disorder was picked up by a limousine and taken to an American football game, where he got to meet his hero, Tom.
23. Gisele Bündchen
Image source E.online.com
Gisele Bundchen is the stunning supermodel who is married to American footballer, Tom Brady. They were set up on a blind date and clicked straight away, marrying soon after and having 2 children. Being a parent made Gisele more sensitive to terminal illness amongst young people and she spends as much time as she can supporting various charities, alongside her husband. She once featured in a makeup blog of a girl, Karina Xavier, who was battling bone cancer. The blog, understandably, went viral.
24. Neil deGrasse Tyson
Image source Facebook
The astrophysicist has become an unlikely but fitting idol to many young fans around the world. Tyson once met a teen, Lewis, who suffered from Hodgkin lymphoma and made his wish come true by allowing him to sit in whilst filming an episode of a tv series. Tyson also gave the boy a powerful telescope and he was over the moon!
25. Dale Earnhardt Jr.
Image source Getty Images
The NASCAR driver, Dale Earnhardt Jr. is as popular with adults as he is with younger fans. He has made over 200 Make-A-Wish dreams come true and is known for spending lots of time with each one of them. He is seen as being the most giving racing driver in the world. A huge fan of his was 14 year old Ava who suffers from heart complications and Dale spent 30 minutes with her, showing her around the track and giving her a stack of goodies.
26. Jeff Gordon
Image source Make-A-Wish
Now retired, Gordon made a name for himself as one of NASCAR's top racers and he was also passionate about charity work, being one of the most requested celebrities for the Make-A-Wish Foundation. Johnny, an 11-year-old lung transplant recipient, was even made Gordon's 'honorary crew chief' before watching Gordon race live in the Coca Cola 600. Johnny said it was the best experience of his life.
27. Nicki Minaj
Image source Eonline.com
Nicki Minaj could be described as provocative and almost cartoonishly larger than life but that is what she does, as a pop star. Underneath the wig, she is a sensitive and caring lady who often gives back to fans through Make-A-Wish. She once gave a 5 year old girl with cancer a pink wig, exactly like the one she wears and the little girl loved it. 9 year old Mason, who has Down's Syndrome, loved to dance to Nicki's music and was quite overwhelmed when he met her.
28. Oprah Winfrey
Image source USA Today
During lockdown, due to the pandemic, many countries were stopped in their tracks so the Make-A-Wish team had to think outside the box. Oprah Winfrey granted a teenage girl, Akila, a wish from her home. She had a 30 minute zoom chat with her and then gave her a tour of her vast home, also on zoom. Akila said it was the most amazing thing she had experienced.
29. Justin Timberlake
Image source Eonline.com
For Louisiana teen Emily Sanchez, 2014 was to be in her words 'the best year of her life' as she finally got her new heart after being on the transplant list for over a year - and she got to meet Justin Timberlake! Emily was put forward by Make-A-Wish whilst she was waiting for her new organ and couldn't believe it when Justin turned up at her house. He stayed over an hour and left her a bag of signed goodies.
30. Kylie Minogue
Image source LookToTheStars.org
Lauren, 16, has Batten's Disease, a genetic disorder of the nervous system. She is also blind and her memory and speech are deteriorating. Being a massive Kylie fan, the pop princess arranged for Lauren to be a special guest at her concert and come backstage to her dressing room afterwards.