Bad luck Brian – Kyle Craven
Image Source/ BoredPanda
Letting his friend upload his yearbook photo to the internet turned out to be the best and worst thing Kyle Craven ever did. As Reddit would, the photo turned into an internet sensation, the original caption being "Takes driving test .?.?. gets first DUI" in 2012. Apparently the photo was purposeful.
Side-Eye girl – Chloe
Image Source/ BoredPanda
The video came before the photo, and the video captured the hilarious reactions of Chloe and her sister Lily when they're surprised with a trip to Disneyland. While Lily cries, Chloe stares deadpan at the camera, confused by everything that's been said.
Housefire girl – Zoe Roth
Image Source/ BoredPanda
Dave Roth, Zoe's father, managed to catch one of the most widely-seen photos on the internet. While observing Zoe's reaction of the firefighters, Zoe shot the camera a smirk. Zoe has since addressed the meme, saying:
"I'd love for the meme to help me get into or pay for college somehow. But I ultimately want people to know me for me."
Trying to hold a fart next to a cute girl in class – Michael McGee
Image Source/ BoredPanda
In 2014 this classic vein-popping meme went viral when Reddit user aaduk_ala captioned this iconic photo. Believe it or not though, this meme was actually faked:
"Well, the guy who took the picture has been a good friend of mine since I first moved out here to Texas, so he knew I was able to make the face anytime I wanted."
Confused Nick Young – Nick Young
Image Source/ BoredPanda
NBA basketballer Nick Young was catapulted to fame with his iconic still from YouTube web series "Thru The Lens". While his mom explains what a clown he was during his youth, Young pulls the sarcastic and perplexed face that became a favourite meme.
Sweating Jordan Peele – Jordan Peele
Image Source/ BoredPanda
Key and Peele aired inn the US and audiences just could not get enough of Peele's memey face. They took the shot of him sweating and turned into the best anxiety-stricken GIF ever. The shot was taken from a scene where Peele plays a nervous character sweating as his girlfriend confronts him.
Grumpy cat – Tardar Sauce
Image Source/ BoredPanda
Tardar Sauce, or as you might know her, Grumpy Cat, rose to fame on Reddit in 2012. You might remember that she became so popular because of her constantly unimpressed facial expression, actually resulted from feline dwarfism. Grumpy Cat sadly passed in 2019.
Overly attached girlfriend – Laina Morris
Image Source/ BoredPanda
In 2012, YouTuber Laina Morris parodied Justin Bieber's "Boyfriend", with lyrics she rewrote that painted her as clingy. After the hilarious video and meme-ification of her psycho face became viral, her viewership increased, putting her privacy at risk. She eventually took a step back from YouTube.
Hiding the pain – András Arató
Image Source/ BoredPanda
Stock photography model András Arató didn't expect this reaction when he posed for a shoot in 2011. He soon rose to internet stardom when youths pointed out his supressed pain expression. Arató actually did a TedTalk on how his life changed as a meme-hero.
Success kid – Sam Griner
Image Source/ BoredPanda
Arising on the internet in 2007, this meme became a popular hit after Sam's mum snapped the pic of him eating sand, with the caption "I Hate Sandcastles". Since then, Sam became more commonly known as "Success Kid" and the meme itself became a sensation, appearing in ads, on shirts and Xbox screensavers.
Blinking guy GIF – Drew Scanlon
Image Source/ BoredPanda
We can all admit to sending this GIF into a group chat once or twice in our lives. Taken from a live stream, Scanlon's expression was a reaction to his boss's funny comment during gameplay of an action-adventure game. Safe to say he didn't know he'd become an internet sensation.
My momma said – Cardi B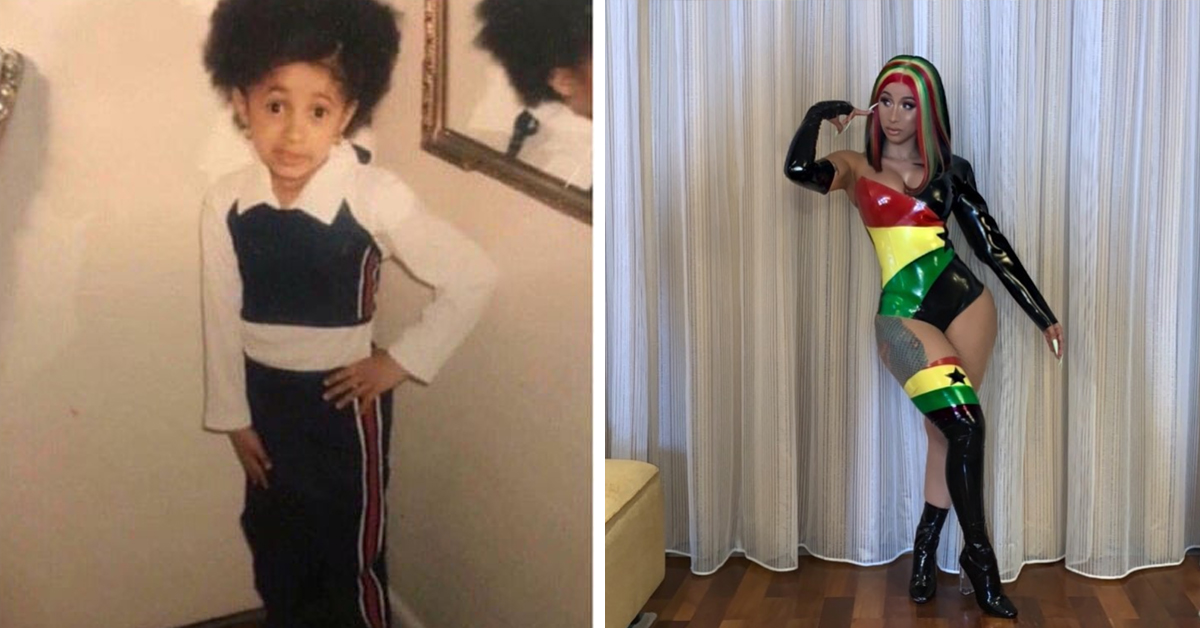 Image Source/ RuinMyWeek
Proof that memes don't always ruin your life is world-renowned rapper and artist Cardi B. You remember the girl from the meme on the left? Yep, that's five year old Cardi B, serving serious attitude in her outfit. The meme only took off in 2018.
Good Luck Charlie – Mia Talerico
Image Source/ BoredPanda
Good Luck Charlie star Mia Talerico became a household favourite when she pulled the iconic "I don't know" face during one of the Good Luck Charlie episodes. The shot was turned into a GIF which became a staple in group chats, on twitter and on Reddit pages.
Conceited reaction – Conceited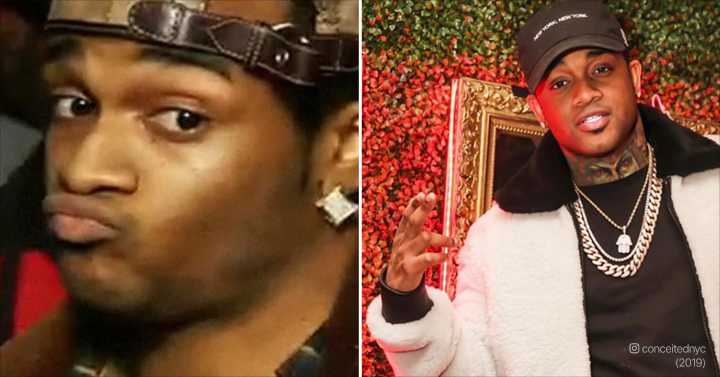 Image Source/ RuinMyWeek
This shot was captured by a perfect zoom of rapper Conceited's face during a battle between him and Jesse James. The popularisation of his face didn't impede on a successful rapping career, and he has since gone on to work with the likes of Nick Cannon.
Roll safe – Kayode Ewumi
Image Source/ BoredPanda
Taken from the mini-documentary series Hood Documentary produced by BBC Three, Kayode Ewumi's work smarter not harder meme face became a popular hit. The shot actually comes from him talking about finding a woman beautiful because of her good brains.
First world problems – Silvia Bottini
Image Source/ BoredPanda
The "first world problems" meme star turns out to be an award-winning, professional Italian actress, known as Silvia Bottini. It's clear that Bottini didn't need the meme's success to excel her career, which is something she did on her own doing. Kudos!
Confused math lady – Reneta Sorrah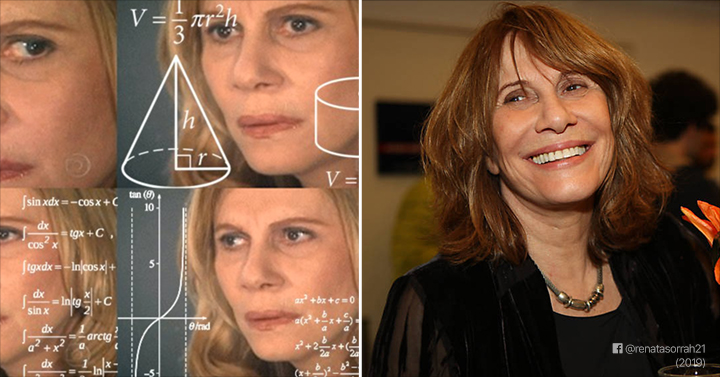 Image Source/ RuinMyWeek
Math Lady, or Confused Lady, was taken from a shot of Reneta Sorrah in TV film Senhora do Destino. The GIF was culled by internet fanatics. Sorrah still acts in TV series and films, even at the age of 72, and appeared in the 2018 series A Second Chance.
Doge – Kabosu
Image Source/ BoredPanda
Since 2013, the Shiba Inu dog Kabosu has become an internet sensation. Known as Doge, Kabosu was popularised by her human-like look into the camera while she was sat on the sofa, eyebrows raised. Now 15, the much-loved doggo now has an Instagram account.
Ridiculously photogenic guy – Zeddie Smith
Image Source/ BoredPanda
Zeddie Smith had the whole internet in envy when this Cooper River Bridge Run photo of him arose on the internet. As you can see, while those around appear to be exhausted, Smith smiles effortlessly at the camera. Here he is seen more recently with Grumpy Cat.
Sudden clarity Clarence – Unknown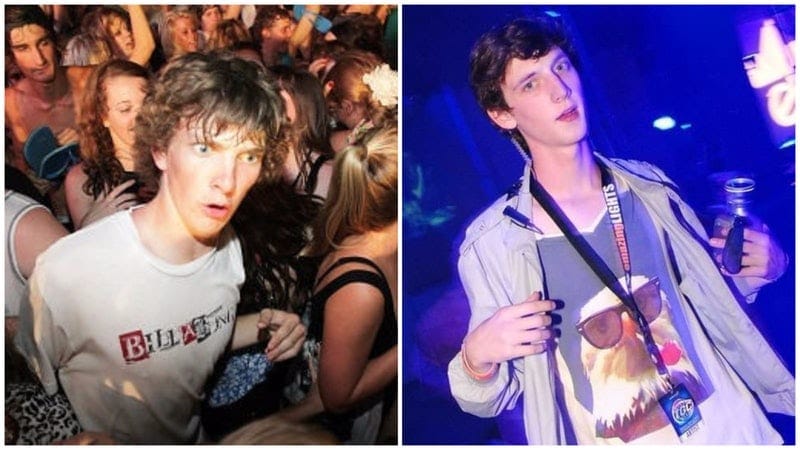 Image Source/ RuinMyWeek
The model behind the classic sudden clarity Clarence is actually unknown, meaning we don't have a concrete image of the subject's face. After the meme went viral following a music festival in Australia, two separate people have come forward to claim their title, neither of them Australian.
Scumbag Steve – Blake Boston
Image Source/ BoredPanda
Blake Boston posed for the cover of an album titled Ma Gangsta and never lived it down. Known as Weezy B back in the day, he really looked like the guy that'd like to beat you up, and the photo was taken by his mum. To this day, Boston claims he has no regrets whatsoever.
Aliens are to blame – Giorgio Tsoukalos
Image Source/ BoredPanda
The ufologist, TV presenter and producer Giorgio Tsoukalos shot to fame when a shot of him appeared online after his appearances in the TV show Ancient Aliens. The Swiss presenter's face was used as mockery, blaming everything on, well, aliens obviously.
Dramatic Dmitry – Vladimir Brest
Image Source/ BoredPanda
Russian musician Vladimir Brest posed for his album cover back in 2011, later releasing the album as Paranoia. He didn't take too lightly to his album cover being hijacked:
"I myself am generally positive. […] It is also bad that most of the pictures are obscene. All this is seen by children. I don't want to be a person guilty of degradation and corruption of the young generation."
Ermahgerd – Maggie Goldenberger
Image Source/ BoredPanda
Ermahgerd, or oh my god, was a widely-known meme that surfaced in 2012. As you can see, Maggie Goldenberger has since massively grown up since her 11 year old self was so excited with her Goosebumps books. Goldenberger definitely had to have tough skin with a meme like this floating around.
Hipster barista – Dustin Mattson
Image Source/ BoredPanda
A randomer uploaded this photo to Quickememe in 2011 and the internet did the rest. The first caption was "I got this tattoo for my love of coffee, I got this one because it's ironic" which Mattson didn't take too lightly to, expressing his distaste towards memes later in an interview.
Schoolboy in a swamp – Igor Nazarov
Image Source/ BoredPanda
As you can see, Igor Nazarov hasn't changed too much since his meme went viral at the age of 16. What made him do the photoshoot, who knows, but he actually ended up winning an award for the photo, which saw him gifted with a generous $277 prize money.
Charlie bit my finger – Harry and Charlie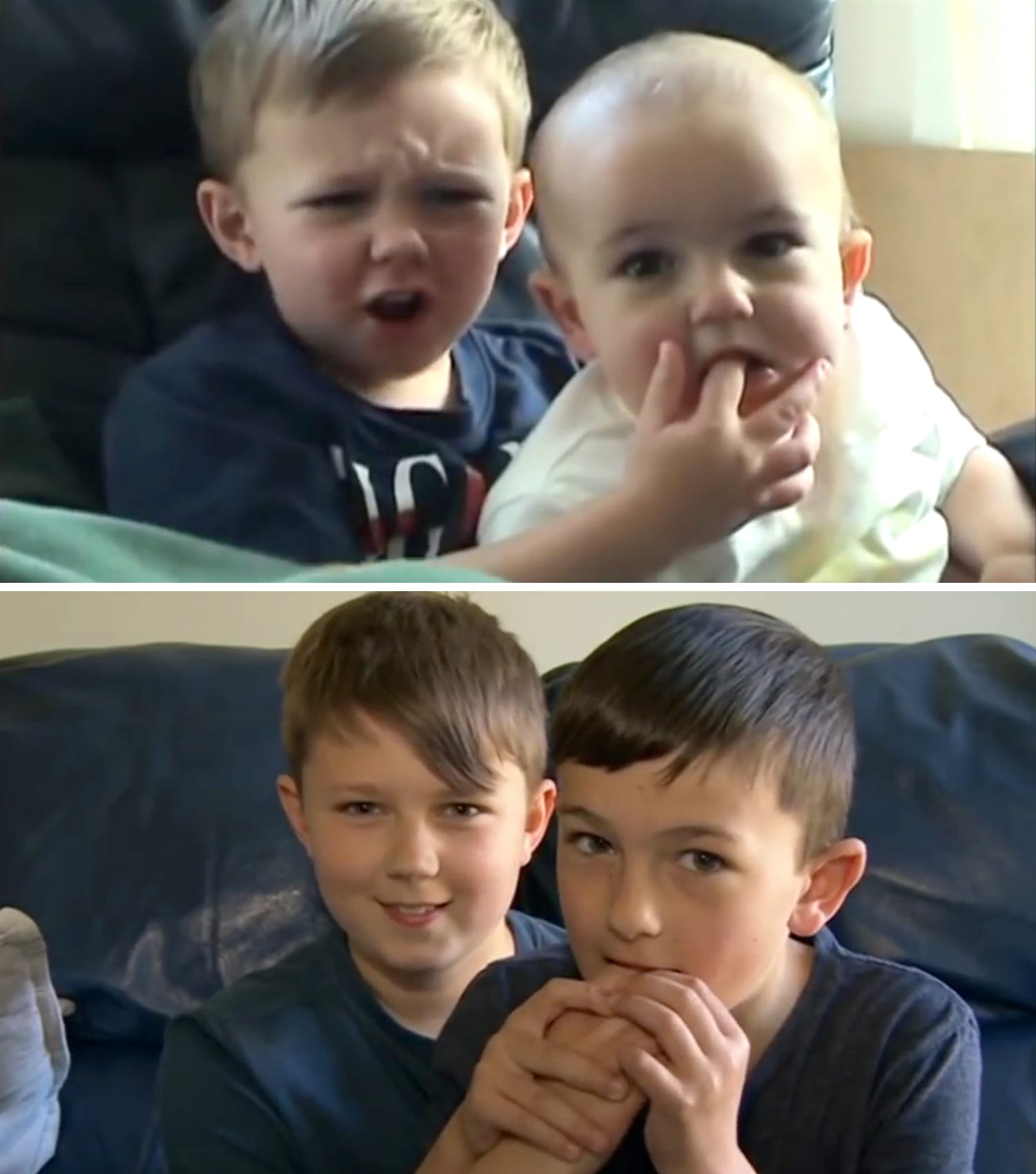 Image Source/ Today Show
One of the first videos to ever break the internet was the iconic "Charlie bit my finger" video filmed by British brothers over 15 years ago. The boys were catapulted to fame after they became the most viewed YouTube video at the time, and everyone still remembers to this day.
Awkward Popeyes glance – Dieunerst Colin
Image Source/ Sports llustrate
The hilarious GIF became a must-use when expressing awkward situations. Dieunerst Colin's side-eye was a fan favourite. He's now stepped away from his internet presence to focus on his hobby as a sportsman rather than leaning back on the hilarious success of his expression.
The squatting woman – Kalin Elisabeth
Image Source/ Reddit.com
Headed out to a baby shower, Elisabeth decided she wanted to take party in a nice little photo shoot, which involved her squatting for the gram. Well, the squats got her a little tired, and that's how this iconic and hilarious meme came to life. Take a look at how she looks now.
Gavin kid – Gavin
Image Source/ Reddit.com
When little Gavin was asked to hold a little gecko, he gave us the best reaction of all time, and his expression took over Twitter like wildfire. Celebs were tweeting the meme of Gavin, who was the nephew of a famous Vine star, where Gavin first made his appearances.