The WORST Companies To Work For In The US
By Juliet Smith
1 year ago
Union Pacific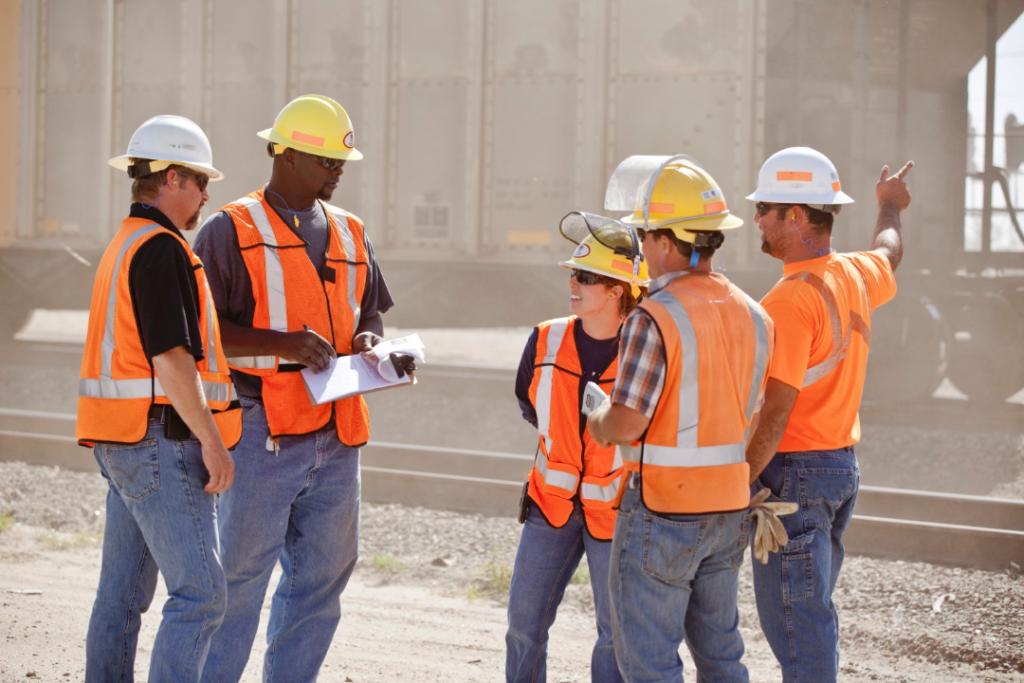 Image Source/ Union PacificWith a shocking score of 2.1 out of 5, Union Pacific does not go down well with its workers. With poor wages being its main issue, it's far from the only issue. The others include poor work-life balance, long hours on call, lack of progression, and poor approval of the CEO.
Dish Network
Image Source/ VarietyDish, the cable and telecommunications company, fails with its employees to achieve a high Glassdoor score. Like many of its telecommunications counterpart companies, the cable giant scores an abysmal 2.6, with agents and employees complaining about dealing with customers as the worst issue.
Steak n Shake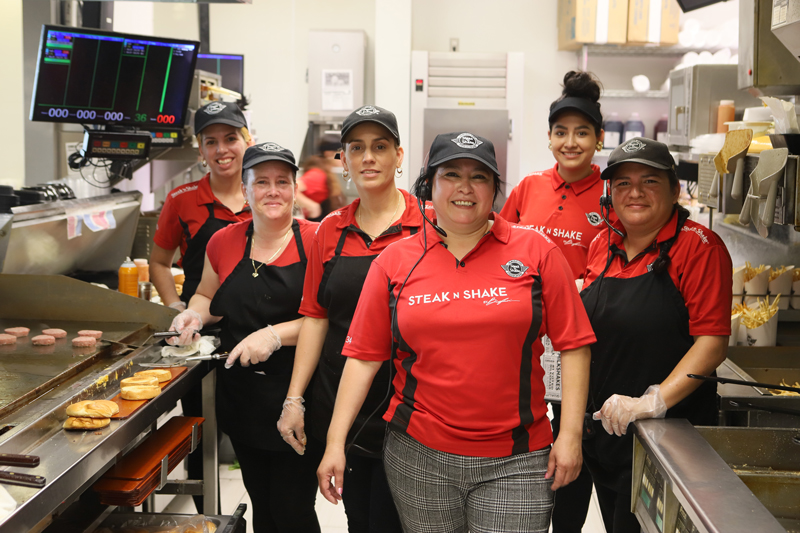 Image Source/ Petroleum WholesaleOne of the worst scores up on this list is the fast food chain Steak n Shake, with a Glassdoor rating of 2.8. One of the main stipulations with the company is that they are more customer-focused than employee-focused, causing low morale. Also, hardly anyone approves of the CEO Sardar Bigari.
U.S. Security Associates
Image Source/ GlassdoorComing in with another score of 2.8, U.S. Security Associates doesn't bide well with its employees. Citing low pay, infrequent raises, and no support from senior management, it's clear that the reviewers on Glassdoor meant business when throwing this company under the bus.
CVS Health
Image Source/ UFCWDrug retailer CVS just scrapes into the 3 star territory, with the employee reviews speaking of unreasonable expectations, understaffing, and dissatisfaction with the company management. Given an industry that cares about health, you'd expect they would take better care of their employees.
Family Dollar Stores
Image Source/ WebPageDepotWith an abysmal 3 stars on Glassdoor, Family Dollar Stores lands itself upon this list, and for good cause. Employees were forced to work overnight at the store (without pay) and some were made to work over 60 hours per week. How can they let this stuff slide?
Genesis HealthCare
Image Source/ GlassdoorWith reviews mentioning lack of progression, infrequent raises, understaffing, and unreasonable upper management, Genesis scores itself 3 stars out of 5 on Glassdoor, with less than half of its employee base recommending working there to a friend.
LA Fitness
Image Source/ YouTubeLA Fitness lands itself a 3 star score on Glassdoor, with less than half its employee base recommending working there (the rest of which are probably upper management). Reviewers mention low pay, long hours, and unreasonable upper management as reasons not to work here.
Speedway LLC
Image Source/ SpeedwayWith their recruitment team offering "a wealth of opportunities with significant advancement potential" you'd think Speedway LLC would be a great place to work right? However, according to its 3 star rating on Glassdoor, you'll have a lack of work-life balance, no break time, and insufficient clarity from management.
Dillard's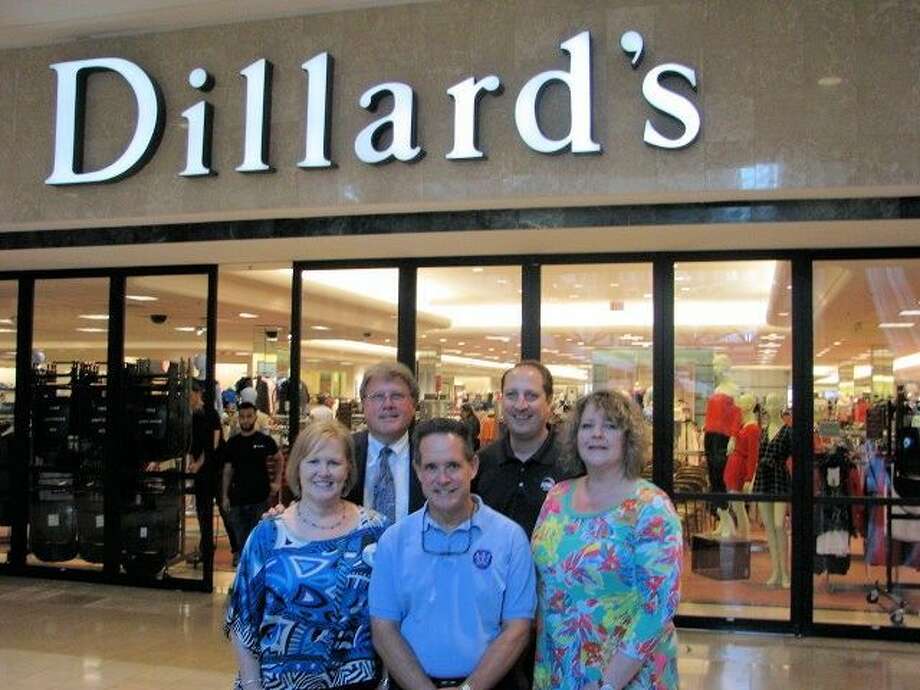 Image Source/ ZippiaClothing retailer Dillard's employees have had a lot to say about the unrealistic sales targets they are forced to meet, and poor management practices too. Less than half the employees would recommend to a friend, and the score continues to get lower each year.
Hertz
Image Source/ ForbesNot only does Hertz have a terrible 3.1 rating on Glassdoor, employees suffer with poor pay, unfavourable working conditions, a lack of personnel, and very erratic management. Given they are one of the biggest car rental companies in the US, you'd think they would know how to properly treat employees.
Kroger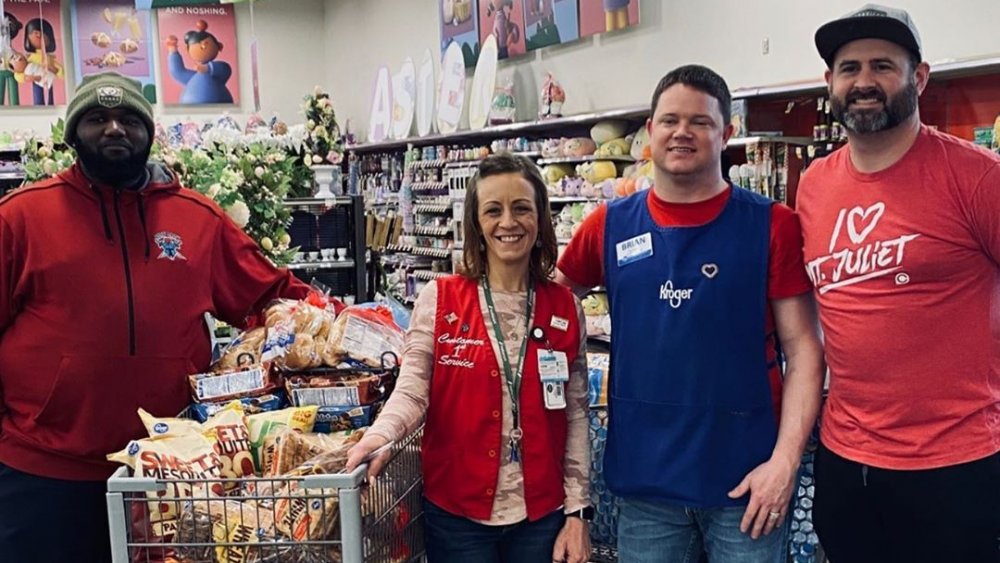 Image Source/ MashedKroger comes into this list with a low score of 3.1, however not the worst among these companies. There's actually an online forum where Kroger employees complain about their working life. With rumours that they pay their workers below minimum wage, it's clear as to why they've made the list.
The Fresh Market
Image Source/ Employee BenefitsDue to its insufficient training, inexperienced departments managers, and low approval of the CEO, The Fresh Market scores itself at 3.1 on Glassdoor, not a great performance. With it's company ethos of "creating an extraordinary food shopping experience for its customers", it's clear they don't care as much about their employees.
Alorica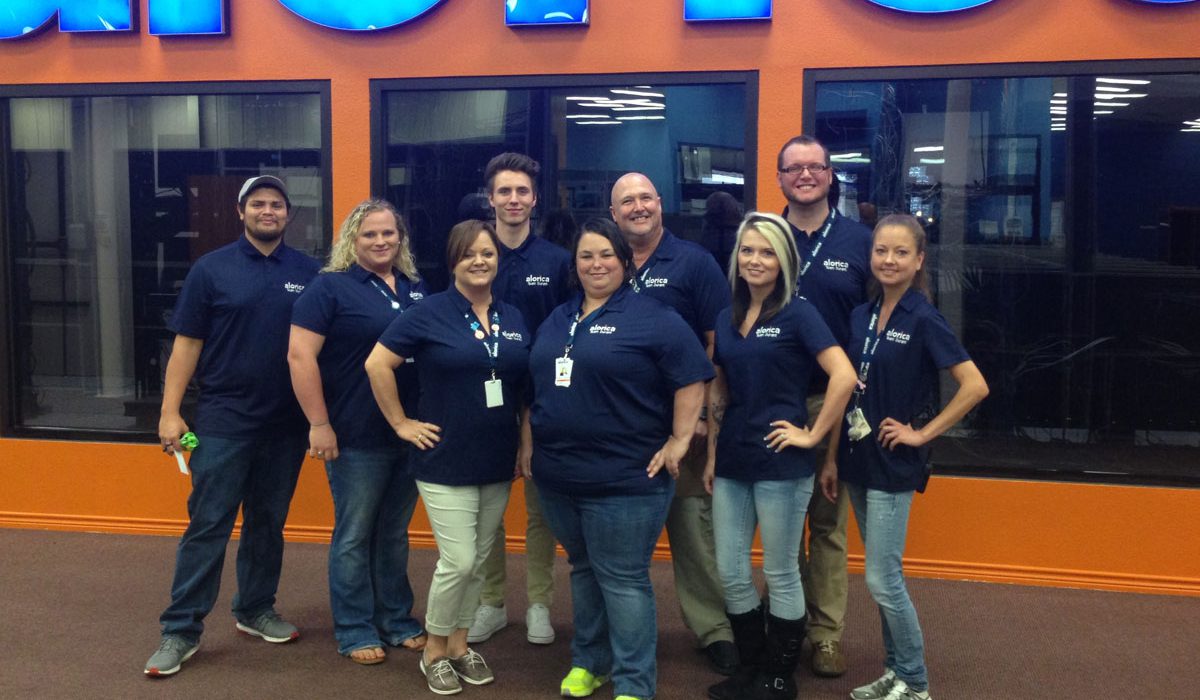 Image Source/ ZippiaBack in 2017, Alorica had an awful score of 2.3 on Glassdoor, which has improved to 3.2 recently, still with room for improvement. There have been complaints about terrible office and senior management, plus a lack of communication, let's hope this is on the mend.
Belk
Image Source/ ZippiaClothing retailer Belk scored 3.2 on Glassdoor, with their pay being the biggest downfall of the company. Not only this, but there's a lack of communication between the retail employees and senior management. However, the score did increase by quite a bit over the course of a year.
Forever 21
Image Source/ ESAWhile Forever 21 declared bankruptcy in 2019, they were bought out and somehow managed to stay alive (despite closing most of their international stores). The clothing is so cheap only because the sweat-shop like conditions and unfair pay, which lands the retailer a 3.2 score on Glassdoor.
Rent-A-Center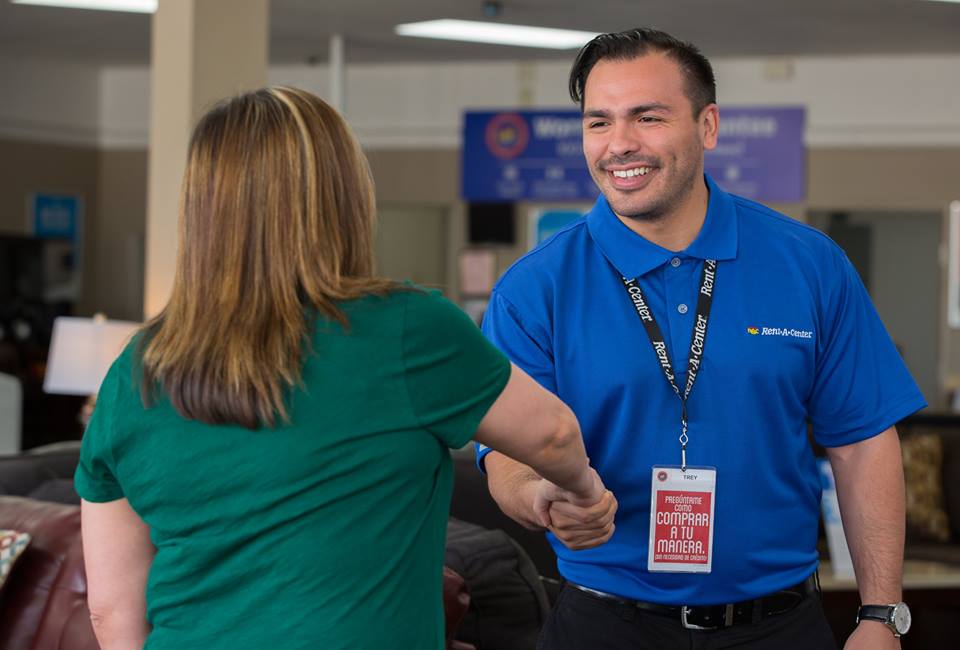 Image Source/ Bk Kent WeekWith a Glassdoor rating of 3.2, Rent-A-Center boasts poor work-life balance, inadequate senior management, low employee morale, and financial strain within the company. Less than half of the workers employed at Rent-A-Center would recommend their job to a friend.
Sears
Image Source/ USA TodayWhile struggling to make a profit, Sears is also struggling to retain its staff, with hundreds of stores closing recently. With issues like job security, bad working environments, low pay, awful hours, and unethical work practices, it's not surprising that Sears achieves a score of 3.3 stars on Glassdoor.
Walmart
Image Source/ Walmart Inc.With it's Glassdoor rating of 3.3 out of 5, that's not the only reason that Walmart tops this list. In the eyes of the National Employment Law Project, poor wages and sweatshop-like conditions makes it the worst company, not to mention the countless employee lawsuits.
The Children's Place
Image Source/ NcescWith an array of issues such as low pay, lack of progression, and bad upper management, it's no surprise that The Children's Place scored an abysmal 3.3 on Glassdoor. While it is still higher than some of the awful companies on this list, they still manage to squeeze in as one of the worst companies.
CompuCom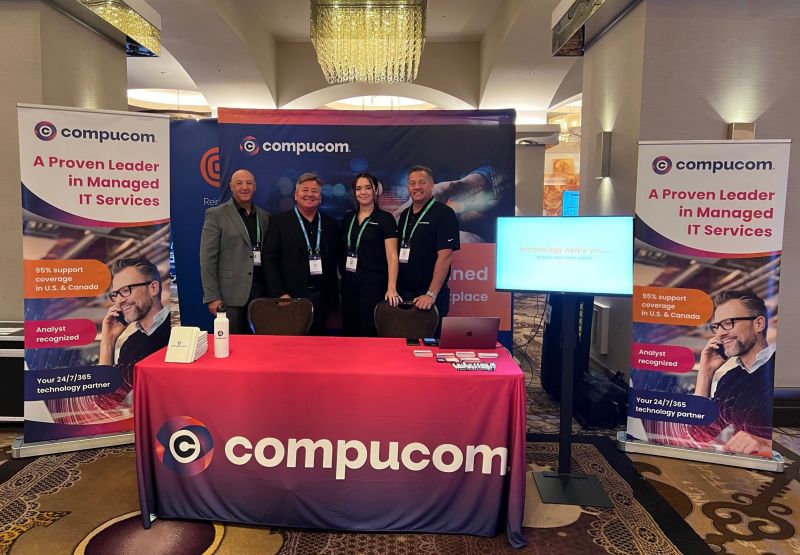 Image Source/ LinkedInWith over 11,000 employees, it's very surprising that over half of them don't approve of CompuCom's CEO. The IT services company has addressed this issue with its employees and has risen their score from 2.6 to 3.4 over the years though, so that's a plus.
Kraft Heinz Company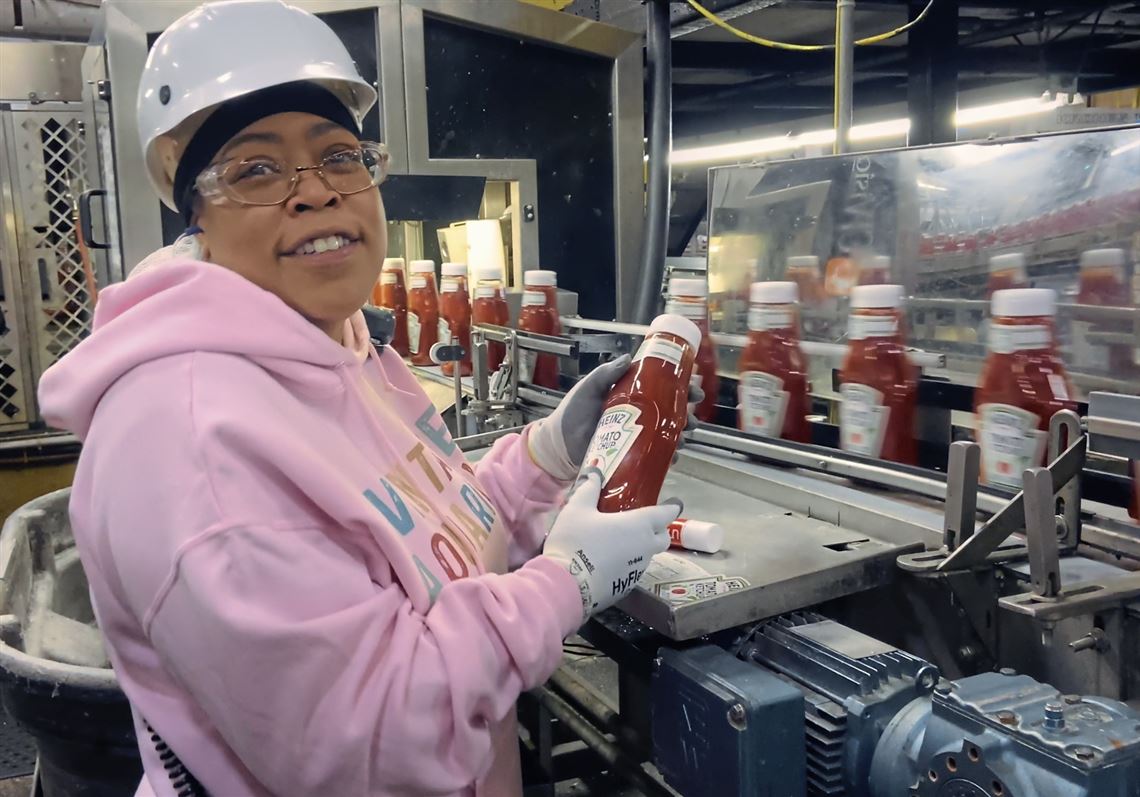 Image Source/ Pitssburgh Post-GazetteLots of employees have scored Kraft Heinz Company a one star on Glassdoor, with the main stipulations being the work-life balance (with 11 hour working days), and an insufficient upper management team. The score has improved slightly over the past few months and has hit 3.4.
Regal Cinemas
Image Source/ RegalWhile there are some perks to working at Regal Cinemas, including free admission and concession discounts, the company isn't great to work for. When it was bought by Cineworld, the quality of work-life went downhill with poor conditions, understaffing, and low wages, scoring a measly 3.4.
Kmart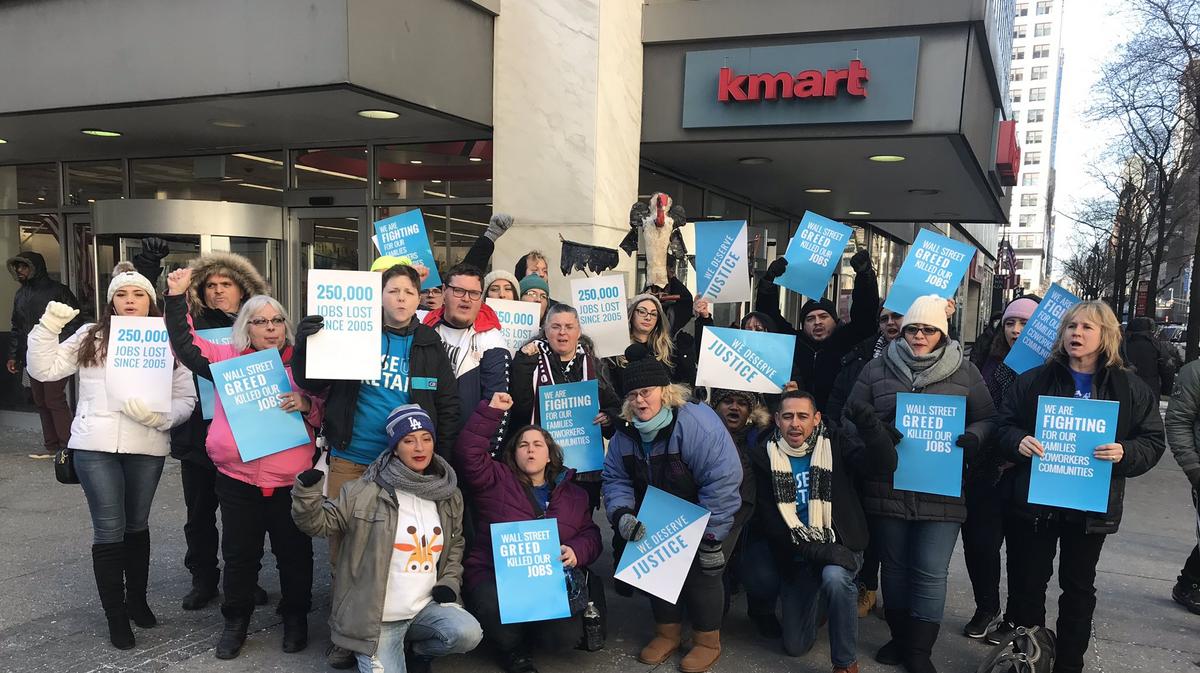 Image Source/ The Business JournalsWhile scoring better than Walmart, Kmart has fought hard to become a leading retailer in the US at the expense of its employees. With poor employee compensation and a toxic work culture, Kmart comes into this list with a score of 3.5 on Glassdoor.
TJ Maxx Companies
Image Source/ Wall Street JournalCustomers can understand how difficult it must be to deal with the long queues and unorganised mess that is TJ Maxx, which is why it's easy to empathise with the ridiculously low wages that TJ Maxx offer. They scored a 3.5 on Glassdoor, with some claiming it should be worse.
McDonald's
Image Source/ EntrepreneurThe highest-grossing restaurant chain in the US (and possibly the world), McDonald's should be fair when it comes to treating staff. However, shifts without breaks, poor pay, and inadequate benefits has landed McDonald's with a 3.5 score on Glassdoor.
Amazon
Image Source/ ForbesWith a score of 3.6, Amazon reaches this list, notoriously bad for the way Amazon treats its employees. With several threads on Reddit, reasons for disliking the company include micromanagement, no respect, long and intense hours, and a tell-tale app that lets you snitch on your colleague.
Charter Communications
Image Source/ TechCrunchTelecommunications giant Charter Communications were scored 2.7 on Glassdoor in the past, but have managed to weasel their way to 3.6 in recent years. Among the issues are overbearing management, instability, poor wages, and a stressful working environment.
Tyson Foods
Image Source/ NPRIt seems that this US company should've been higher up on this list, with rumours that employees wear adult diapers due to lack of bathroom breaks. Scoring a surprisingly high score of 3.6, Tyson Foods has issues such as dangerous work environment, unethical working conditions, and regular knife injuries!
Frontier Communications
Image Source/ WTAPIn 2018, Frontier Communications was one of the worst-ranked companies in the US with a terrible score of 2.5 on Glassdoor. While still a poor company, they have improved their rating to 3.7. Among the issues still remaining are CEO approval, and relations with management.
Apple
Image Source/ The New York TimesApple is one of the biggest, richest and most successful companies on the list. It's a very doffer4ent picture when it comes to being an Apple employee. There are very high reports of stress which can lead to numerous health conditions. And there has been found to be a high suicide rate in Apple factories.
Papa John's
Image Source/ leftfootworkingconditionsPapa John's is the worldwide pizza company originating in the U.S. The Center for Popular Democracy ranked it as second worst company in America. Most of this reasoning comes from the fact that they do not pay compensation well or avoid paying compensation.
Footlocker
Image Source/ YouTubeFootlocker, the famous U.S trainer retailer ranks amongst the worst U.S companies to work for. They score particularly bad on paying compensation and benefits. Also, they have a very poor ranking of senior management with employees feeling they are incompetent.
Office Depot
Image Source/ DavidsandcoOffice Depot is a huge stationary retailer. One of the biggest in the U.S. But, on Ranker Office Depot actually scores as the worst retail company in America to work for. On one hand, the atmosphere ranked well for employees, on the other hand they claimed the wages were terrible.
Walgreens
Image Source/ blogspotWalgreens also made the list of worst U.S companies to work for because of the fact that they avoid paying overtime. They go to any length not to pay any extra money. They will even offer promotions in order to avoid paying their employee's overtime rates.
Express Scripts
Image Source/ YouTubeExpress Scripts as a company have come under scrutiny for the long hours expected of their employees who find that they can't have a proper work life balance. The satisfaction amongst employees was 2.5/5. Employees also feel that there is incompetent management.
Xerox
Image Source/ employeereviewXerox on this same rating scale scores 2.6, which is ever so slightly higher but low by company standards. One of the main reasons for this is that there is stagnant pay meaning that as living costs rise, wages do not - making it hard to maintain a decent living.
Radio Shack
Image Source/ iSpotRadio Shack was facing bankruptcy. After making huge cuts, dismissing lots of employees and closing branches they are still going. However, employees find that the harsh measures affect them, and they have to work extra to maintain the company, with little reward back.
Norfolk Southern
Image Source/ godanriverNorfolk Southern has gone from one of the best ranking U.S companies for employees to one of the worst. This fall from grace happened very fast. Employees are dissatisfied with the huge number of cuts and the long hours which leads to a very bad lifestyle balance.
CSX
Image Source/ railincWorking for the big U.S company CSX comes with a lot of sacrifices by employees. They have to travel far to reach the workplace each day which means spending a lot of time away from home, making it difficult to work for the company whilst maintain a family.
Regus
Image Source/ blogspotRegus has faced bankruptcy and so again they have brought in harsher measures which have affected employees in terms of their job and pay and also the atmosphere in the workplace. Regus employees have also experienced unhelpful and disorganised management.
Conifer Health Solutions
Image Source/ FlickrIn the U.S company Conifer Health Solutions there has found to be a constant turnover of staff. One of the reasons was found that employees found the working atmosphere difficult. As well as this, the workers were given low wages which has led to dissatisfaction and unhappiness in the company.
Yum! Brands, Inc.
Image Source/ gulfnewsYum! Brands, Inc. encompasses a range of huge U.S companies. Despite being very wealthy and very successful they consistently are a low paying company. Employees struggle on their wages. The company uses minimum wage and cuts costs where possible.
OfficeMax
Image Source/ YelpOffice Max received complaints by its employees due to what was referred to as the 'office politics'. A very high percentage of the employees at OfficeMax said that they would not recommend their place of work to a friend which highlighted the negativity felt by the staff.
Dollar General
Image Source/ WSAVEmployees at Dollar General have a very frequent compliant, which is that there is very low pay which does not equate with the bad hours that the workers have to do and put up with. The overall satisfaction is very poor as is the trust in the management.
Dyson
Image Source/ The New York TimesDyson is one of the richest companies, going from success to success and accumulating in wealth. But the inequality between the highest employees and those working at the bottom of the ladder is huge. And less than 20% of the employees approve pf the CEO of Dyson.
GameStop
Image Source/ nytimesGameStop is a huge U.S gaming company which has gained in popularity and success as gaming has become ever more popular. But, for employees' things aren't so good. They only receive a few working hours at low pay meaning that it is hard to make a living.
Intertek
Image Source/ energytekU.S company Intertek have been reported by employees to pay their employees bad salaries when similar positions in different companies pay way more. They also have internal structure problems such as the employees not feeling supported by their management.
Gannet
Image Source/ bloombergGannet has faced increasing deterioration as a company, who have had to make many changes and huge cutbacks in order to survive. But the people who have felt this very hard are the employees at the bottom of the ladder who suffer for the cuts and have to work extra hard, still for low wages.
ResCare
Image Source/ procareResCare, or as it has recently been rebranded, BrightSpring Health Services is not actually considered a good company to work for, despite the good that the company do. It definitely does not rank as the worst, but they only receive satisfactory for working conditions and satisfaction.