Sollentuna Prison, Switzerland
Image Source/ Nairaland Forum
First one on the list… just look at that room. After they break off a sweat in the dedicated weight rooms, the Swiss inmates are able to retreat to their air-conditioned kitchens to whip themselves up a good smoothie as a post-workout treat. What's not to love here?
Halden Prison, Norway
Image Source/ The New York Times
So let's look aside from the fact that pretty much most of the guards don't carry guns in the Nordic prison, the cells are so full to the brim with luxuries, they could be student accommodation. With comfortable furniture, stylish designs, TVs and refrigerators, it's a great way to be rehabilitated.
Justice Center Leoben, Austria
Image Source/ World-Architects
Boasting private bathrooms and kitchenettes, this Austrian prison is not quite like any other. Having been compared to the likes of an expensive vacation, or luxurious student accommodation, it comes as no surprise to hear that Austria treats its prisoners with respect.
Bastøy Prison, Norway
Image Source/ BBC
I'm pretty sure these inmates live better than I do. Based on a little Norwegian island, this prison gives inmates the chance at horseback riding and cross-country skiing before enjoying their fine cuisine in the evening. They even have their own little wooden cottages to retreat to.
His Majesty's Prison Wandsworth, England
Image Source/ Yahoo News
This is definitely one of England's best and most luxurious prisons. This suite is offered to those with the best behaviour. Outside of the cells, the prison offers two gyms and a sports hall too. They even have their very own radio show Radio Wanno.
Otago Corrections Facility, New Zealand
Image Source/ Otago Daily Times
The cells are pretty standard don't get me wrong, but are very cosy and customisable too. Outside of the cells, this minimum-security prison boasts fully-fledged rugby courts, fresh towels and warming underfloor heating. No wonder the locals call it Milton Hilton!
Alexander Maconochie Centre, Australia
Image Source/ ABC
The Alexander Maconochie Centre is a multi-million dollar institute designed with comfort at the forefront. That means that the cells are open, free and luminous. Also, the library they have on site is absolutely heaving with books for the inmates to read.
JVA Fuhlsbuettel Prison, Germany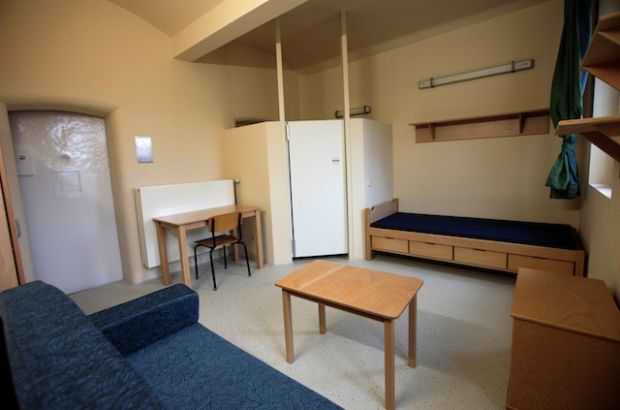 Image Source/ Pinterest
The prisoners don't worry about spending long sentences in this German prison. Fuhlsbuettel comes equipped with couches, desks, and even private shower rooms (I know!). This is everything you need to enjoy an extended prison sentence (or holiday actually).
Suomenlinna Prison, Finland
Image Source/ Mous Magazine
Now this is the modern day of being a prisoner. It's one of the world's only open prisons, which means exactly what it says. The prisoners are free to leave their cells, there's no locked doors, and they live in shared houses. Albeit they have their own private rooms!
Champ-Dollon Prison, Switzerland
Image Source/ La Liberte
With complaints of over-crowding, Switzerland had to act sensibly and carefully. Therefore, they plunged millions of dollars into this state of the art prison that allows the inmates to enjoy wide, clean and spacious rooms, making it a more humanising experience for them.
His Majesty's Prison Addiewell, Scotland
Image Source/ Pinterest
The Scottish government are known for their humanitarian and social efforts, so it's no surprise that they take rehabilitating criminals seriously. Looking more like a bed and breakfast than a prison, they stray away from the traditional methods of punishment.
Dublin Federal Correctional Institution, California
Image Source/ ELLE
This might be one of the most forward-thinking prisons on this list. The California-based institution is rich with culture, boasting environmental solar panels on the roofs and a library packed with the classics too. They even offer an opportunity for prisoners to work off-site.
Pondok Bambu Prison, Indonesia
Image Source/ Pinterest
This prison doesn't even look like a prison, and looks more like a cosy front room. One of the only women's prisons on this list, the Jakarta-based prison allows the female inmates to enjoy bead-making classes, karaoke nights and visits to the on-site salon.
Long Bay Correctional Centre, Australia
Image Source/ Daily Telegraph
While the high and intimidating chain link fences and standard accommodation might be off putting, the best thing about this Australian prison is the breath-taking views from the inmates' rooms. So if you're feeling down and sad while doing time, just glance at the tropical views.
Aranjuez Prison, Spain
Image Source/ Astroulagam
Spain care about the long-term effects of separating the inmates from their families, especially their children. So the Aranjuez prison offers the chance for inmates' children to live alongside them with specially equipped comfortable rooms. Adorable!
Butner Federal Correctional Institution, North Carolina
Image Source/ New York Times
Fair enough, the cell might not look like the most luxurious hotel on booking.com, but it does nothing to reflect what's going on beyond the cells. With pristine, green gardens and quiet corridors, you won't find yourself in much trouble at this North Carolina facility.
Santa Ana Jail, California
Image Source/ Pinterest
This prison would be great, but only if you have the money. They offer a pay to stay program that allows the wealthy to enjoy a comfortable experience for anyone willing to hand over their money. Some say that you even get to keep your cell phone in there.
Pensacola Federal Prison Camp, Florida
Image Source/ Arrestecords
This is what rehabilitation is all about. Based on the Pensacola Naval Air Station, this facility offers it's inmates the chance at genuine employment as landscapes and gardeners in and around the prison. On their days off they enjoy team sports and a good old movie night.
San Pedro Prison, Bolivia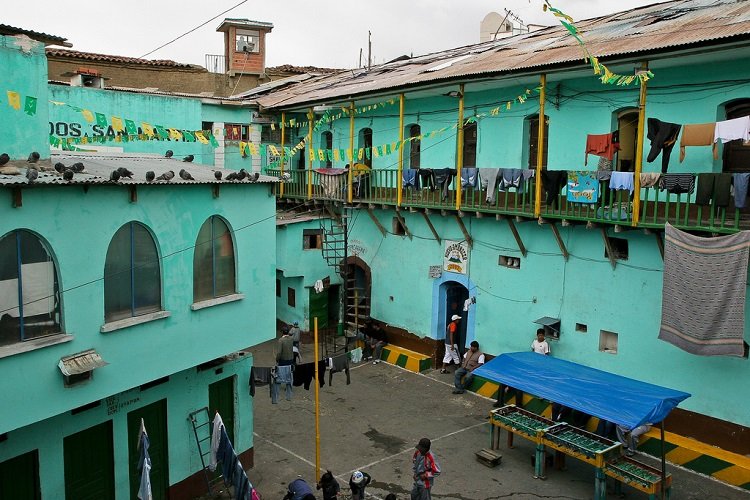 Image Source/ La Paz Life
This has to be one of the craziest, self-functioning facilities in the world. While it's standard of cells aren't as luxurious as the others on this list, you'll be surprised to hear this Bolivian prison functions as its own community. They have appointed leaders and neighbourhoods too.
Morgantown Federal Correctional Institution, West Virginia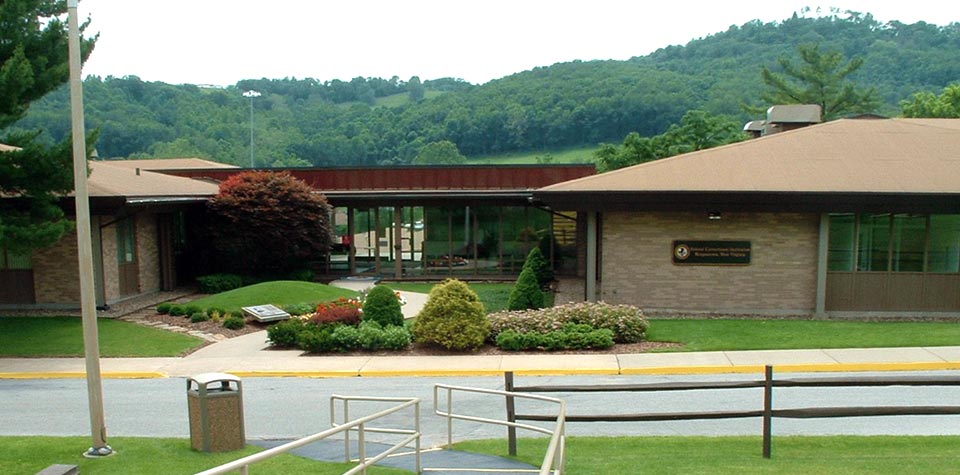 Image Source/ Arrest Records
The most important thing about housing offenders is that they should be given another chance at life when they leave. In this West Virginian prison, inmates attend classes and even achieve their associate's degrees while inside. They offer courses in computer technology and business management.
Sala Prison, Morocco
Image Source/ CNN
Regular inmates in Morocco are forced to reside in the bog standard prisons, but not the elites. They can be found here at the Sala-based prison. They are subject to Abu Dhabi suites, boasting comfortable furniture, and luxury service from the staff.
Qincheng Prison, China
Image Source/ Wikipedia
This one proved difficult to find a photo inside of, but take our word for it, it's nice. With orchards and fish ponds littered among the greenery, it's not surprising to hear that its prisoners are high-ranking government officials, indulging in fresh fruit and HDTV.
Cebu Prison, Philippines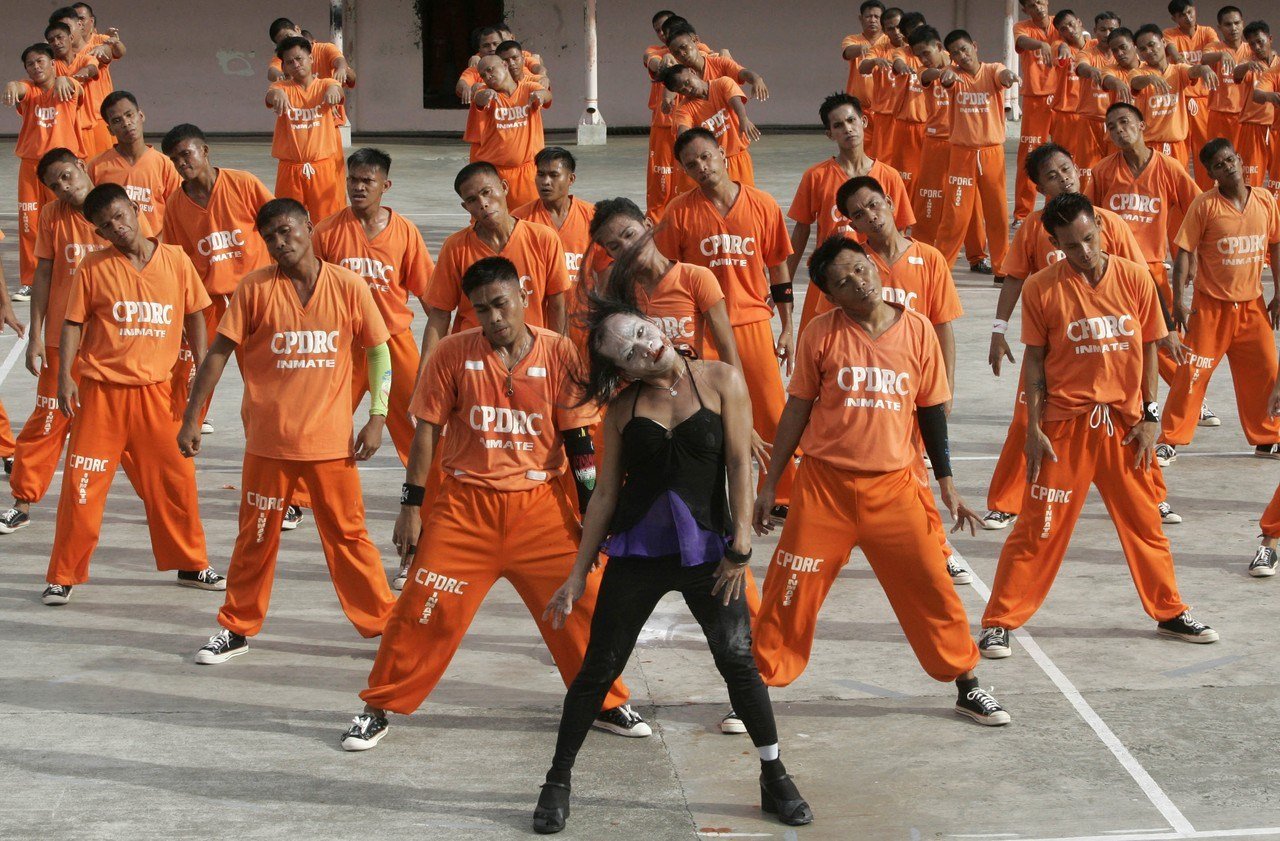 Image Source/ Relativity Online
While we couldn't quite get a sneak peek into one of the prison cells, Cebu prison has made quite the name for itself and we couldn't leave it off the list. The inmates at the maximum-security prison get together to choreograph dances to big hits like Thriller and Gangnam Style.
Mahanoy State Correctional Institution, USA
Image Source/ Pinterest
It's kinda hard to tell whether this is a jail common room, or a doctor's waiting room? Boasting funky lounge furniture and state-of-the-art football fields out back, it's become a serene place to house nonviolent offenders until their rehabilitation.
Jessup Correctional Institution, Maryland
Image Source/ WTOP
So you're thinking, how is this luxurious? Don't let the décor fool you. Based in Maryland, Jessup offers prisoners the opportunity to learn new skills while behind bars. They even have a group of elderly women attend the prison each week to teach knitting.
Richmond City Jail, Virginia
Image Source/ Style Weekly
Richmond City Jail have cracked the code on making sure that prisoners are well behaved. They offer intimate visits from the inmates' families, which includes father/daughter dances. Obviously the prisoners love their family time and won't give it up lightly.
Anderson County Jail, USA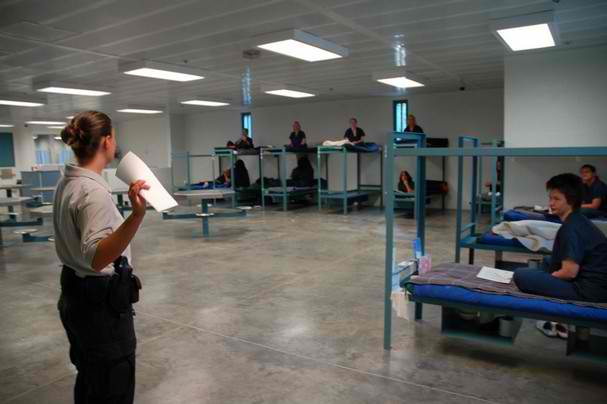 Image Source/ Arrest Records
With a ridiculously low number of inmates, Anderson County Jail has managed to crack the code by having them all bunk together in an airy open space. While it would be some people's worst nightmare, the jail seems to have a good success rate!
HMP Forest Bank, England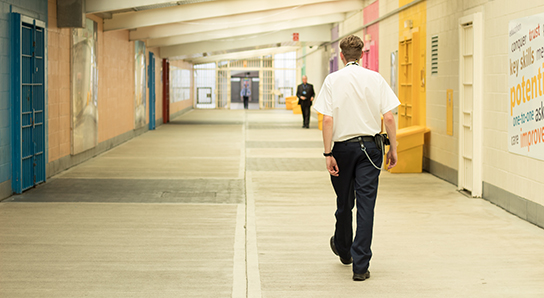 Image Source/ HMP Forest Bank
According to a recent article based on this Manchester prison, prisoners are being treated like lords. With five luxury meals a day, they are spoiled with nearly a hundred choices of meats, drinks and desserts. Safe to say the English weren't happy to hear about this!
Federal Medical Center Devens, Massachusetts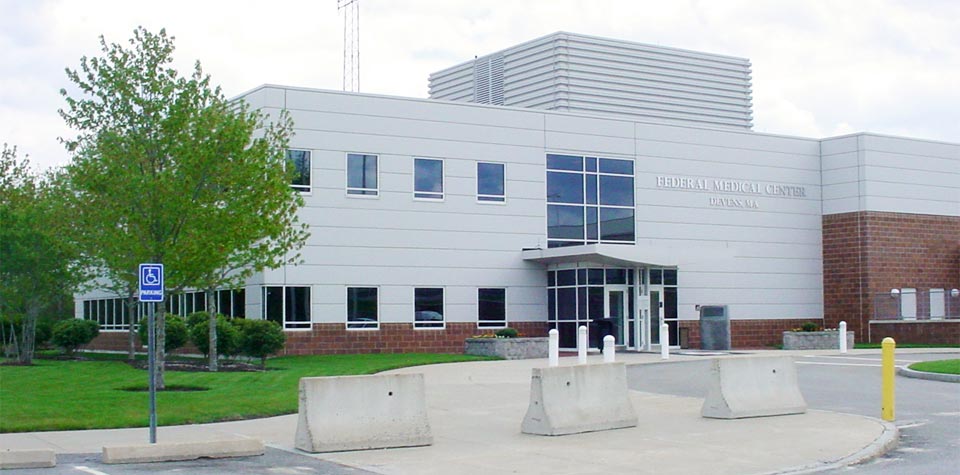 Image Source/ Federal Bureau of Prisons
I think it's fair to say that this prison needn't be the most secure in the world. It's a base for offenders with physical or mental health issues to reside. Apparently, it comes with unlocked doors, sunny balconies and adjustable beds. What's not to love?
Yankton Federal Prison Camp, South Dakota
Image Source/ Arrest Records
Based in South Dakota, this prison was actually a college campus at some point in time. This means that its inmates get to enjoy the likes of airy spaces and dorm rooms, with libraries and activity centres located here as well. It's also offers a volunteer service.
Here's the very worst and best prison cells from around the world… 1. El Salvador – Penal De Ciusad Barrios
(Image Source/ Demilked)
This is inside Penal De Ciudad Barrios, Ciudad Barrios, San Miguel in El Salvador. The tiny cells have around 30 people squashed inside. These cells were initially meant to be holding cells for around 72 hours because they are not fit for living full term. But now they house prisoners for around a year.
2. Russia – Black Dolphin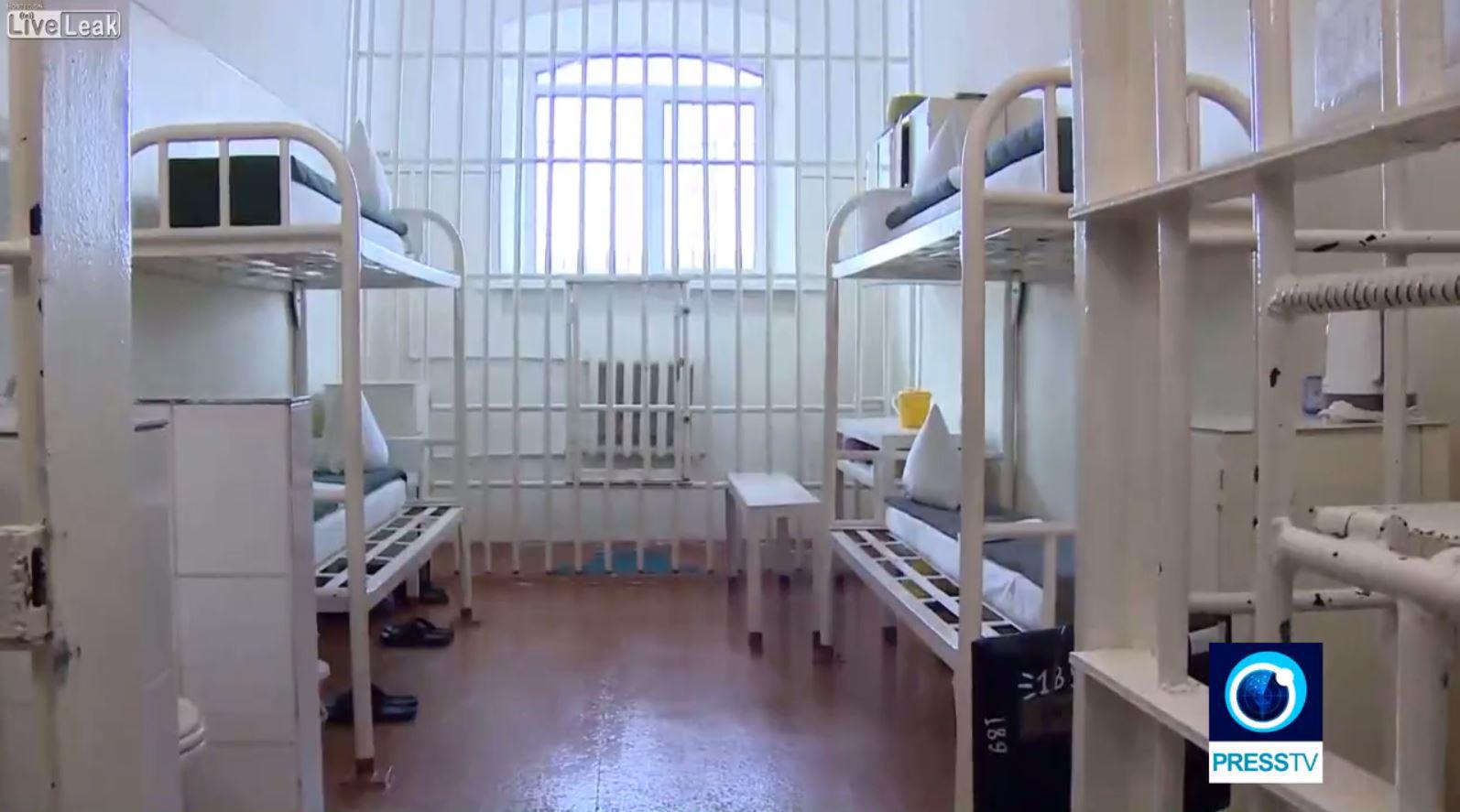 (Image Source/ Demilked)
Here is a glimpse into Black Dolphin Prison, Sol-Iletsk in Russia. This is a world renowned prison and it is known for housing some of the most notorious and dangerous criminals. The likes of terrorists, murderers, cannibals and more. This prison's security is extreme.
3. Spain – Aranjuez

(Image Source/ Demilked)
This is a look inside Aranjuez Prison, Aranjuez, Spain. And yes, you are probably wondering why it looks so nice and why there is a family inside. This prison treats it prisoners very well and they have very good conditions. It's far from many of the prisons on this list.
4. Norway -Bastøy Prison
(Image Source/ architecturendesign)
In this picture we can see Bastøy Prison, Horten, Norway. It is a very large prison and has low security. it is managed by the community. Inside we can see that conditions here are not bad at all, in fact it has been branded by many around the world as comfortable if not luxurious in terms of a prison.
5. Scotland – HMP Addiewell
(Image Source/ Demilked)
This is HMP Addiewell, Lothian, Scotland. This prison is more about learning and rehabilitation. Rather than the focus being on punishment the idea is that the prisoners focus on the reasons behind why they committed the crime. They do activities, counselling and work as part of their programme.
6. Japan – Onomichi Prison
(Image Source/ Demilked)
Here is a look into the inside rooms at Onomichi Prison, Onomichi, Japan. Here, the prison is just for senior offenders. Due to the ageing population of Japan, elderly criminals are becoming more common. And so this prison is just for seniors who commit crime.
7. Uganda – Luzira Prison
(Image Source/ architecturendesign)
In the Luzira Prison, Kampala, Uganda, the structure of the prison is more similar to a westernized prison for example of America or Britain. The prisoners are given more responsibility and the inmates are responisble for the peace to be kept within the prison.
8. Netherlands – Norgerhaven
(Image Source/ architecturendesign)
In Norgerhaven Prison, Veenhuizen, Netherlands the crime rate is so low that they actually had an under-crowding problem. Unlike many places such as Britain who face the opposite problem. in fact they struck a deal with Norway to take some of their prisoners.
9. San Diego – Cartagena
(Image Source/ Demilked)
Here is a picture of San Diego Medium-Security Women's Prison, Cartagena, Colombia. It may look like a fairly relaxed environment for a prison, and that is because it is. This low security prison is often used for women nearing the end of their sentences. This is a restaurant run by inmates.
10. California – San Quentin
(Image Source. thetravel.com)
This prison is located in the north of San Franciso, San Quentin in California. It is the oldest and largest prison in Californua, and not only California but the largest in the whole of the United States. It's one of the well known prisons as it has attracted a lot of attention.
11. Haiti's Civil Prison
(Image Source. thetravel.com)
The living conditions in this prison in Port-au-Prince, Haiti as we can see are very low. And, this picture at least shows beds because a lot of the time hammocks are suspended from the ceiling. Due to lack of resources, money and space some of the prisoners do not have enough to eat.
12. Kabul – Pul-e-Charkhi
(Image Source. thetravel.com)
This is a photo of the inside of Pul-e-Charkhi Prison just outside of Kabul. This prison is known for riots and prisoners having managed to escape on different occasions. It was also once known for being the prison to mainly hold members of the Taliban.
13. United States -ADX Florence Prison
(Image Source. architecturendesign.com)
This prison is the ADX Florence prison, Colorado, United States. This faciility is secured and monitored way more than any standard prison. It is built for the criminals who are too dangerous to be in the normal system. And so surveillance here is constant, 24 hours a day 7 days a week.
14. Germany – Landsberg Prison
(Image Source, thetravel.com)
Here we can see inside a cell in Landsberg prison in Germany. This German Prison is widely known for housing one of the most evil men of all time – Adolf Hitler. Now, it is run by a different organisation method which is a progressive correctional facility.
15. New Zealand – Otago Corrections Facility
(Image Source, thetravel.com)
This is Otago Corrections Facility, Milburn, New Zealand. One look inside and you may assume this is a teenage boy's bedroom. But no, the inmates here are pretty lucky and live a comfortable and some even say luxurious life while they serve their sentences.
16. Lilongwe Prison -Malawi
(Image Source, TheTravel)
This picture is pretty shocking, and so far away from the previous prison situation in New Zealand. This is a prison in Lilongwe, Malawi. It was once built for around 800 people but the prison population got so big that this prison faces unbelievable overcrowding problems.
17. Champdollan Prison – Switzerland
(Image Source, TheTravel)
This is Champ-Dollon Prison in Geneva, Switzerland. When we compare this to the last photo the differences are incomprehensible. This prison looks spotlessly clean and the conditions look good. This prison is not only for the Swiss population and in fact only 7% of the inmates are from Switzerland.
18. Detention And Rehabilitation Center – Philippines
(Image Source, TheTravel)
If you thought that looked like an organised female prisoners dance class in the photo… then you would not be wrong. This prison is very unique in this way. To keep the prisoners engaged as well as doing their physical fitness the prison offers dance classes.
19. Evin Prison – Iran
(Image Source, TheTravel)
Evin Prison does not meet standards of an acceptable prison by any means. This is due to overcrowding and terrible sanitation and unliveable conditions. Even the water quality is awful and the food is barely edible, if they manage to get enough food as it is.
20. Las Colinas Detention And Reentry Facility – California
(Image Source/ architecturendesign)
Here we can see inside Las Colinas Detention And Reentry Facility, Santee, California. This prison was the first of its kind in the US and was fairly groundbreaking at the time it was built.Again, the aim is for the prisoners to be reintroduced not to stay in prison for even being punished.
21. Robben Island – South Africa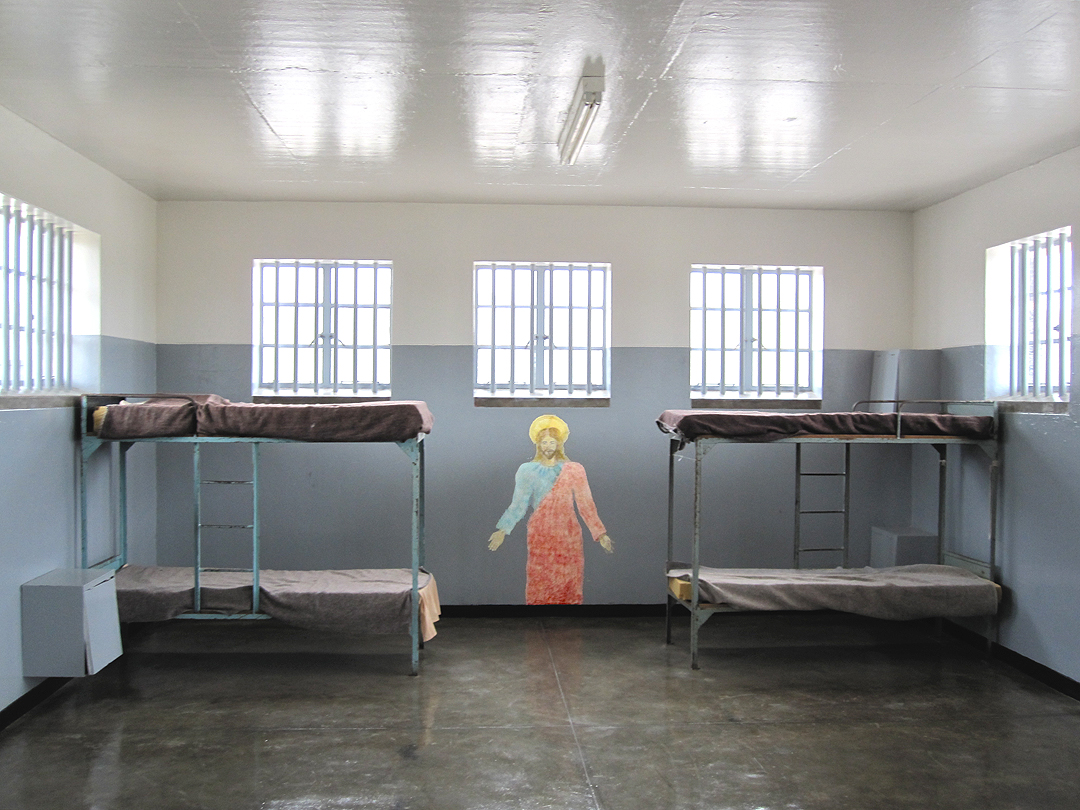 (Image Source/ Colby College Community Web)
Robben Island is a small island off the coast of Cape Town that has been used for a variety of reasons. It was originally used to isolate political prisoners at the end of the 17th century; the first settlers to employ it as a jail were Dutch, and served as a leper colony and an animal quarantine facility during the nineteenth century.
22. Leoben Justice Center – Austria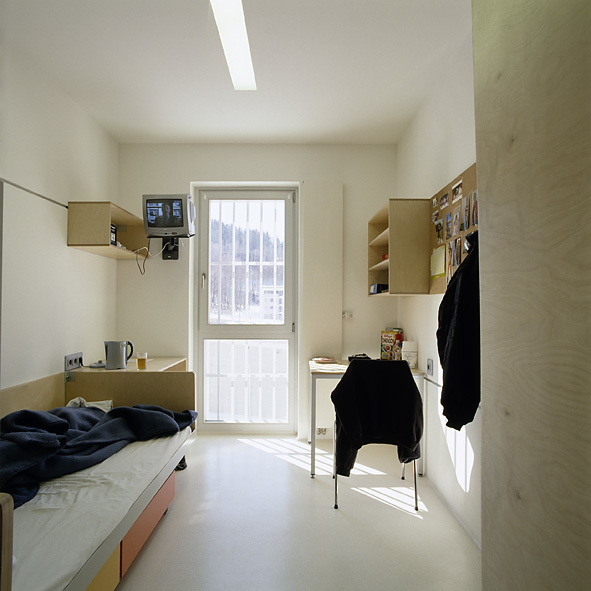 (Image Source/ World Architects)
Every prison isn't crazy because of brutal and inhumane living conditions. Designed in 2004 by Josef Hohensinn for groups of up to 13 people, the Justice Center at Leoben stands out from the crowd because it is a stunning piece of architecture and a beautiful jail.
23. Devil's Island – French Guiana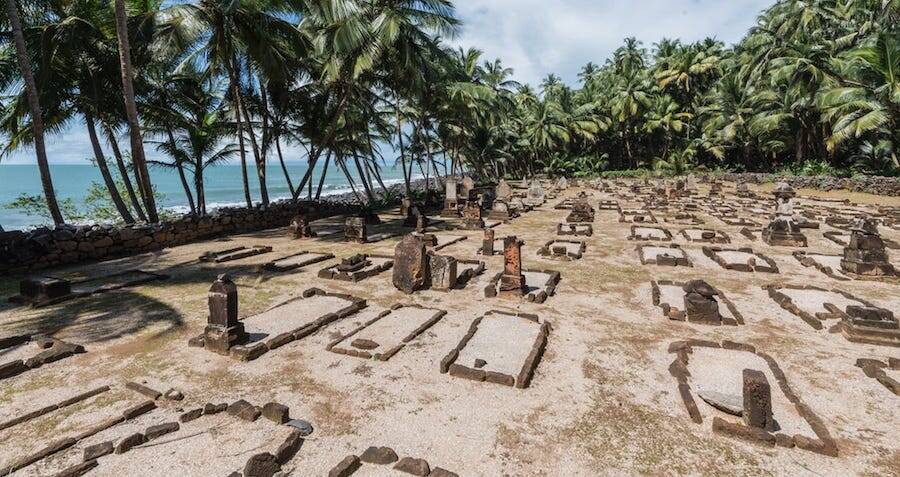 (Image Source/ All That's Interesting)
Devil's Island was included in the French penal colony for more than 100 years. Originally used as a leper colony, the space became used to house political prisoners and was one of the scariest prisons in the world. Most prisoners died due to the harsh conditions.
24. Newgate Prison – England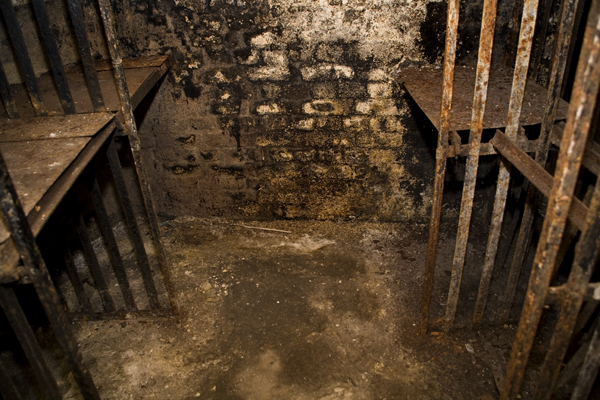 (Image Source/ London Insight)
Originally built by Henry II in 1188, Newgate Prison is a London based facility that was destroyed in the 1666 great fire of London, later rebuilt with sick additions. Prisoners were forced to watch public executions and punished if they didn't pay rent.
25. La Sabeneta Prison – Venezuela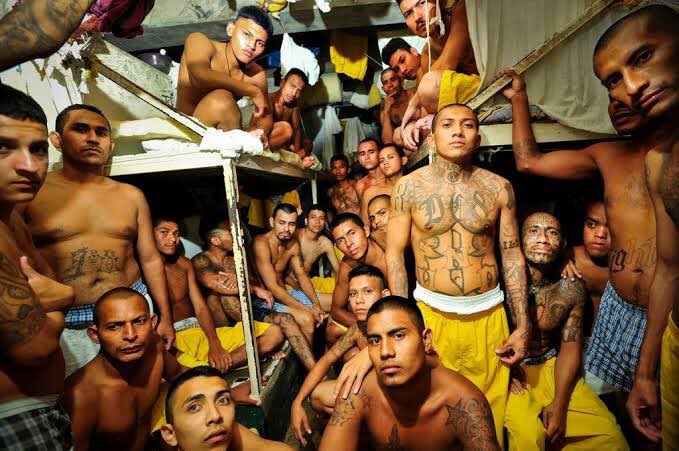 (Image Source/ Twitter)
La Sabaneta Prison is one of the most lawluss and frightening prisons you could land in. While it's just designed for 700 prisoners, 3,700 are housed there due to lack of funding and understaffing. The prison is hugely overrun by bloodthirsty gangs.
26. Gitarama Central Prison – Rwanda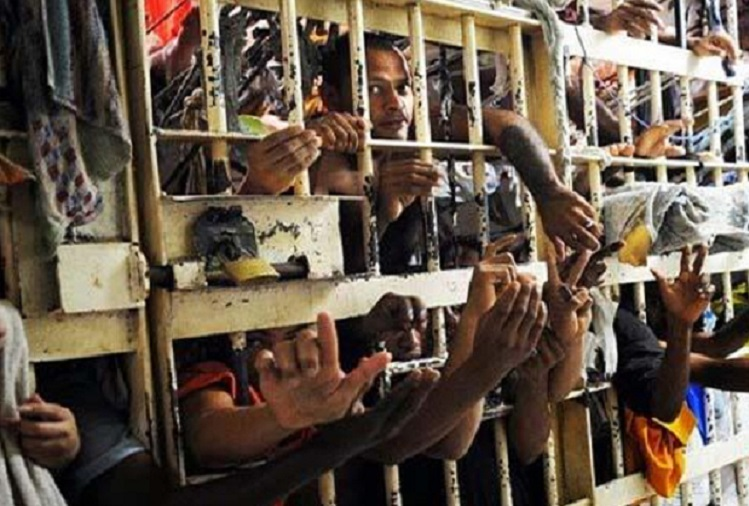 (Image Source/ Newscrab)
With 7,000 prisoners crammed into a space meant for 400, they have the choice to stand all day or huddle together when given the chance. The lack of space is the prison's biggest issue that started back in the 1990s. Prisoners have died due to suffocation.
27. Camp 22 – North Korea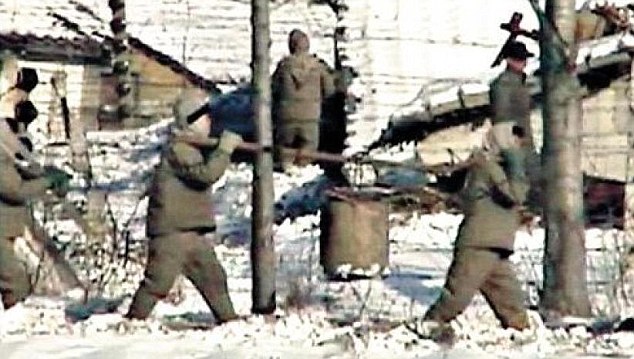 (Image Source/ Daily Mail)
Given that it is cut off from the rest of the world, footage of North Korea's prison is hard to come by, and the prisoners face lifelong detention. Around 50,000 prisoners are housed here, mainly for criticizing their government. All prisoners must work and carry out physical tasks.
28. Georgia Gldani Prison – Tbilisi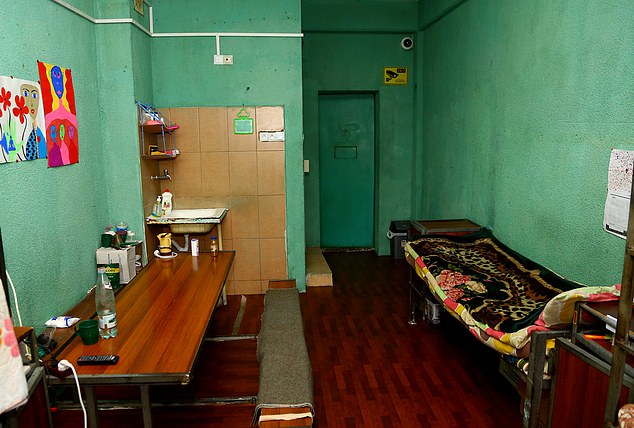 (Image Source/ Daily Mail)
While poor medical care, unsanitary conditions and overcrowding are among its worst problems, this Tbilisi prison has more than that. Prisoners suffer at the hands of prison guards who beat and assault them in all sorts of ways. They were exposed during released footage in 2012.
29. Peru San Juan de Lurigancho – Lima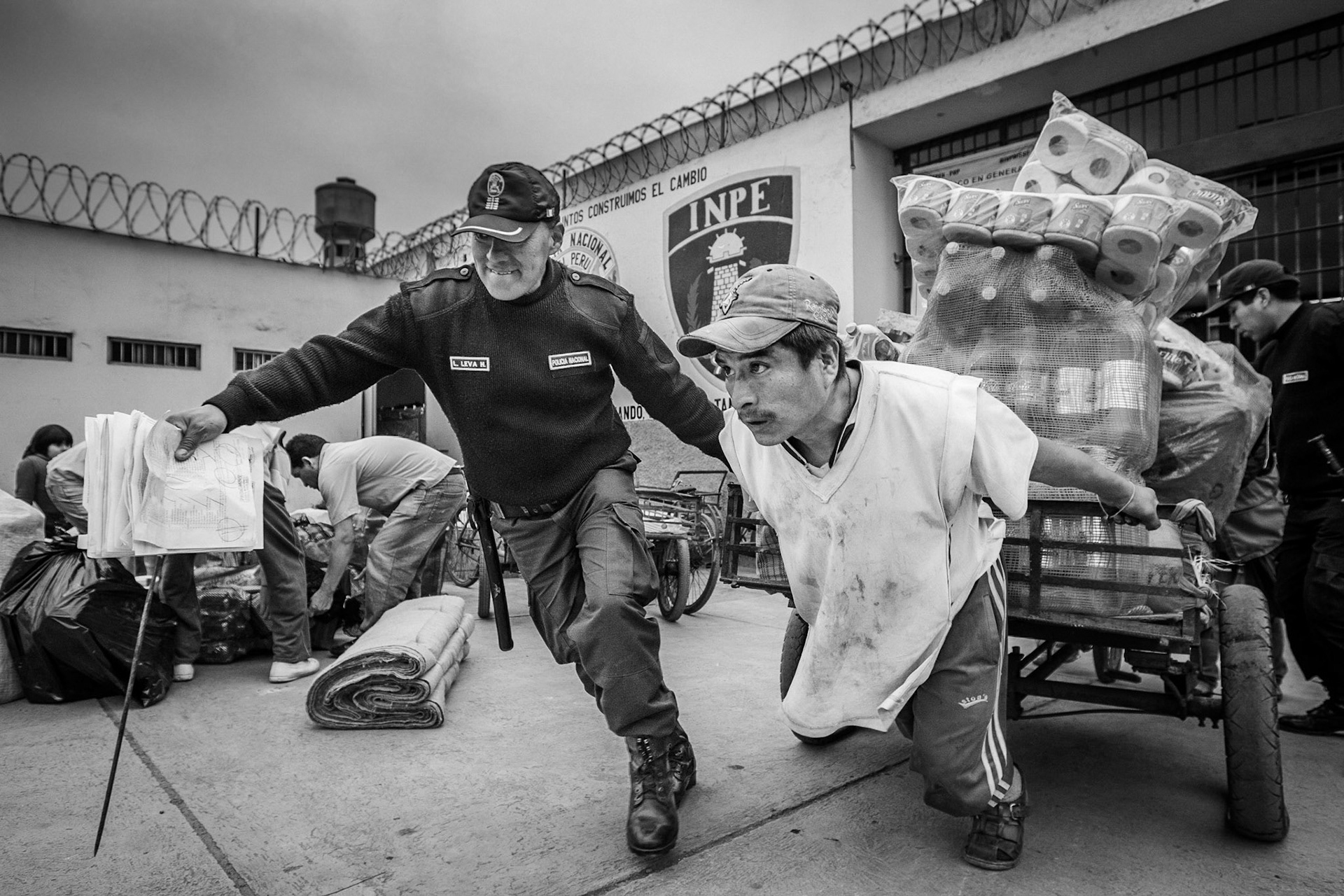 (Image Source/ Anibal Martel)
One of South America's harshest prisoners, there are barely any guards to control 11,500 inmates in a space designed for 2,500. Inmates here experiment with the latest technology of the black market, cockfighting and drugs. Occasionally, "nurses" and "attorneys" of their choice will visit.
30. Black Beach Prison – Equatorial Guinea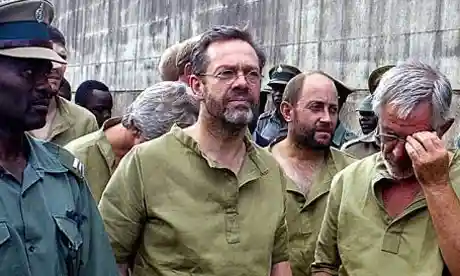 (Image Source/ The Guardian)
If you happen to end up in this facility, you would be subject to overcrowding, chronic disease, malnutrition, guard brutality and a lot of torture. It's also heard that there is a major rat infestation at this prison. Inmates here are subject to this violence and treatment everyday.
31. Nairobi Prison – Kenya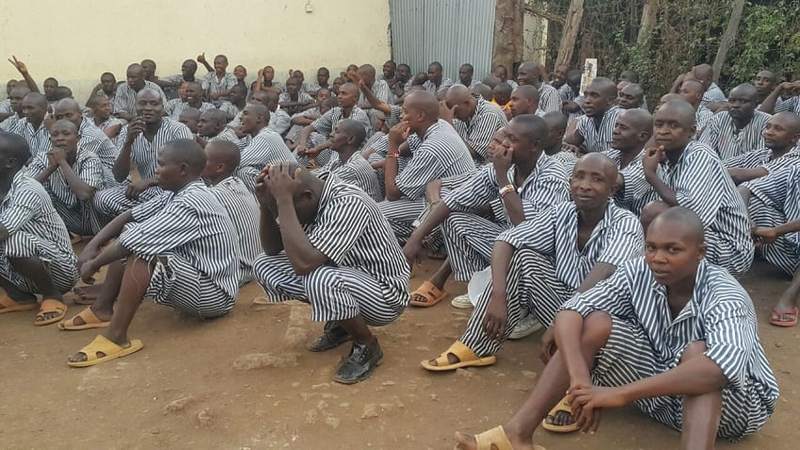 (Image Source/ Progressive International)
Opened in 1911, Nairobi Prison was originally intended to house 800 prisoners. With no expansion or change, the facility eventually housed more than 4,000 prisoners. In one prison cage with room for three people, twelve were actually subject to the space.
32. Butyrka Prison – Russia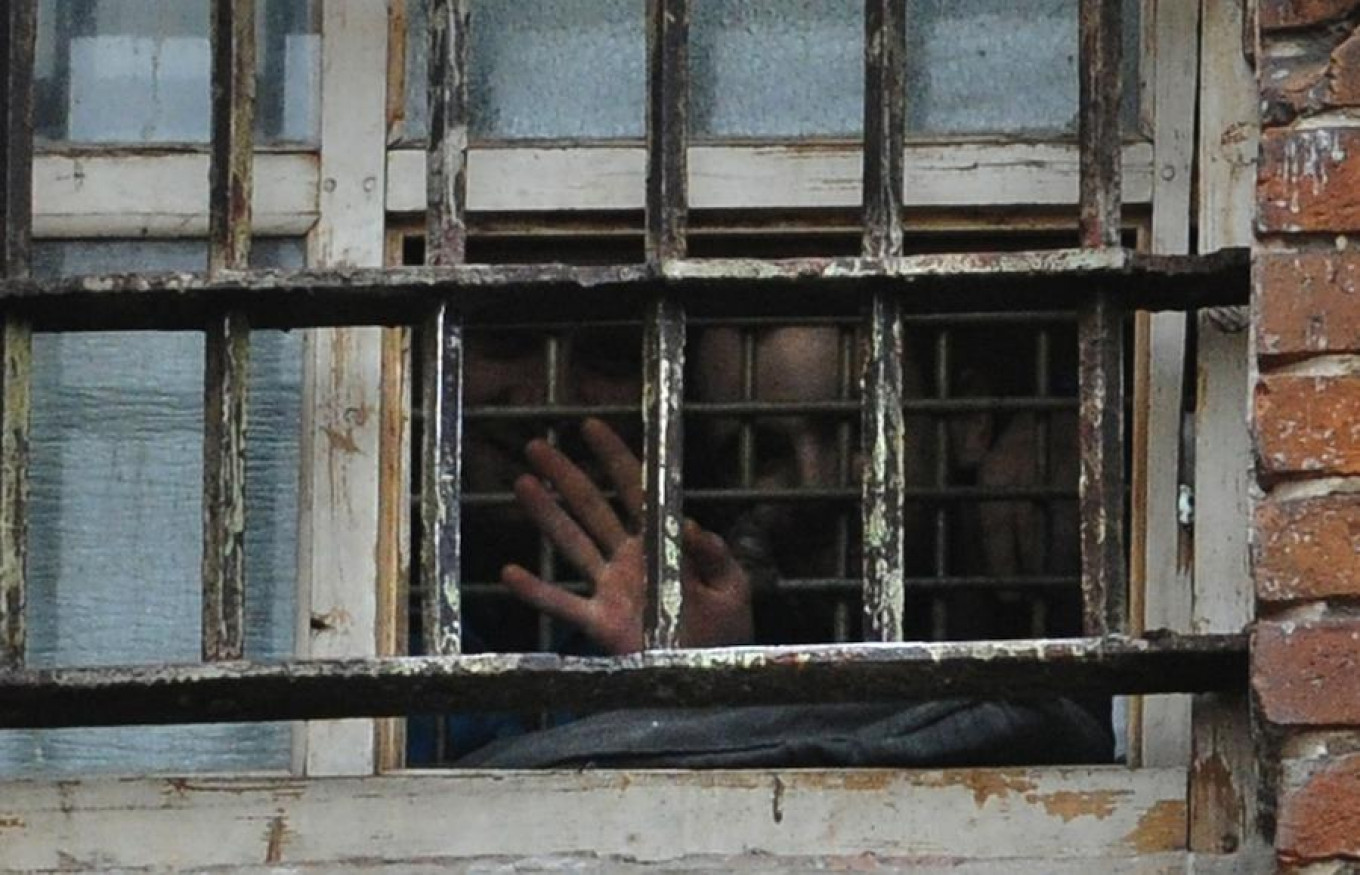 (Image Source/ The Moscow Times)
Butyrka Prison falls within the Teverskoy District in Russia and originally housed political prisoners during its Soviet Period. However, with overcrowding now rife, a 10 man cell will hold up to 100 prisoners. Diseases, tuberculosis and AIDS are rampant within this facility.
33. Diyarbakir Prison – Turkey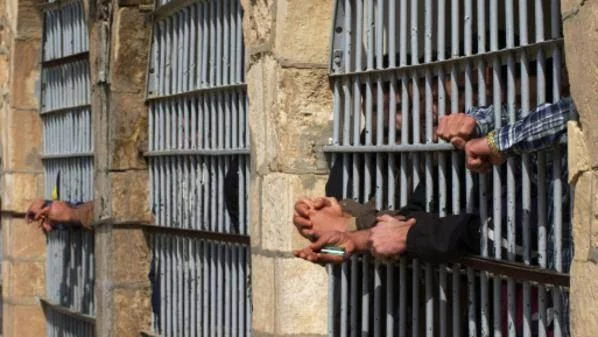 (Image Source/ Alchetron)
Based in the South-eastern part of Turkey, this prison is notorious when it comes to human rights (or lack thereof). Opened in the 1980s, the conditions are so inhumane that even lawless criminals tried to change it. With hunger strikes, prisoners tried to demonstrate their suffering.
34. El Rodeo Prison – Venezuela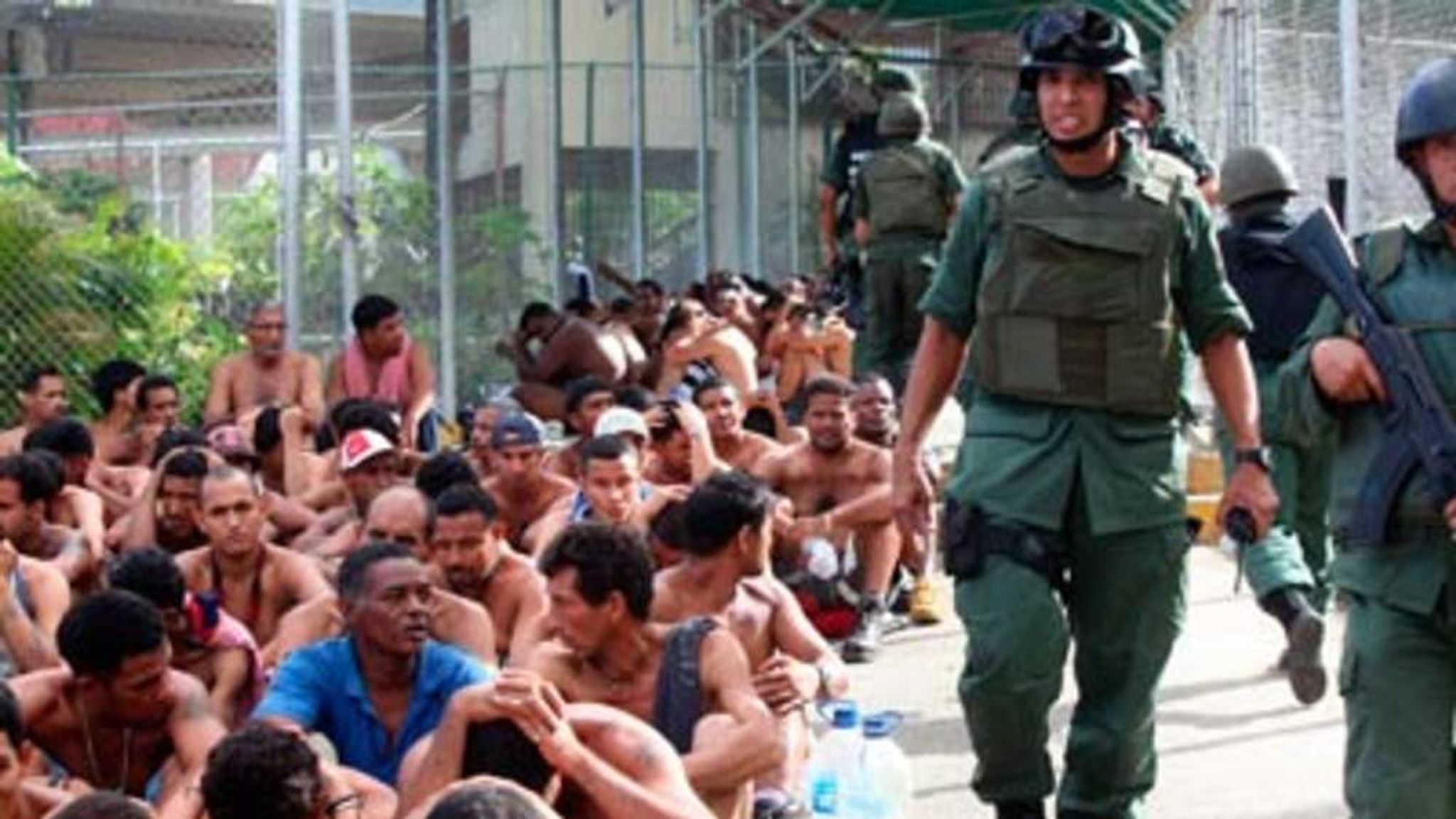 (Image Source/ Sky News)
Within this facility, 50,000 of Venezuela's more brutal criminals are homed and involved in rampant gang wars. The administration can only do so much here while brutality, violence and assault occur within the facility. The Armed Forces even offered to assist in the controlling of the prison.
35. Penal de Ciudad Barrios Prison – El Salvador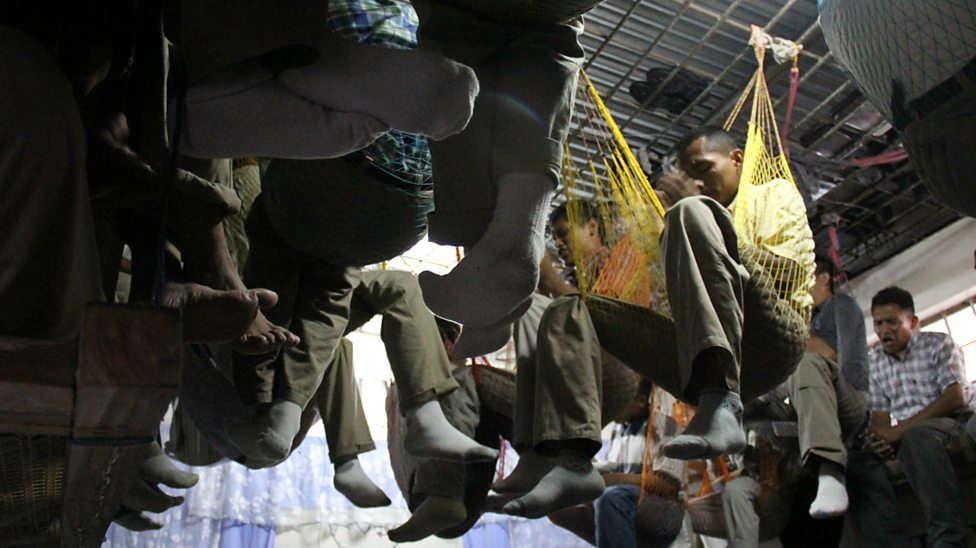 (Image Source/ BBC)
The main problem at this facility is the lack of prison guards. With the country's most notorious criminals housed here, you'd think that they would employ the most experienced prison guards too. The ratio of guards to prisoners is 1:50, therefore, prisoners are free to do as they wish.
36. Mendoza Prison – Argentina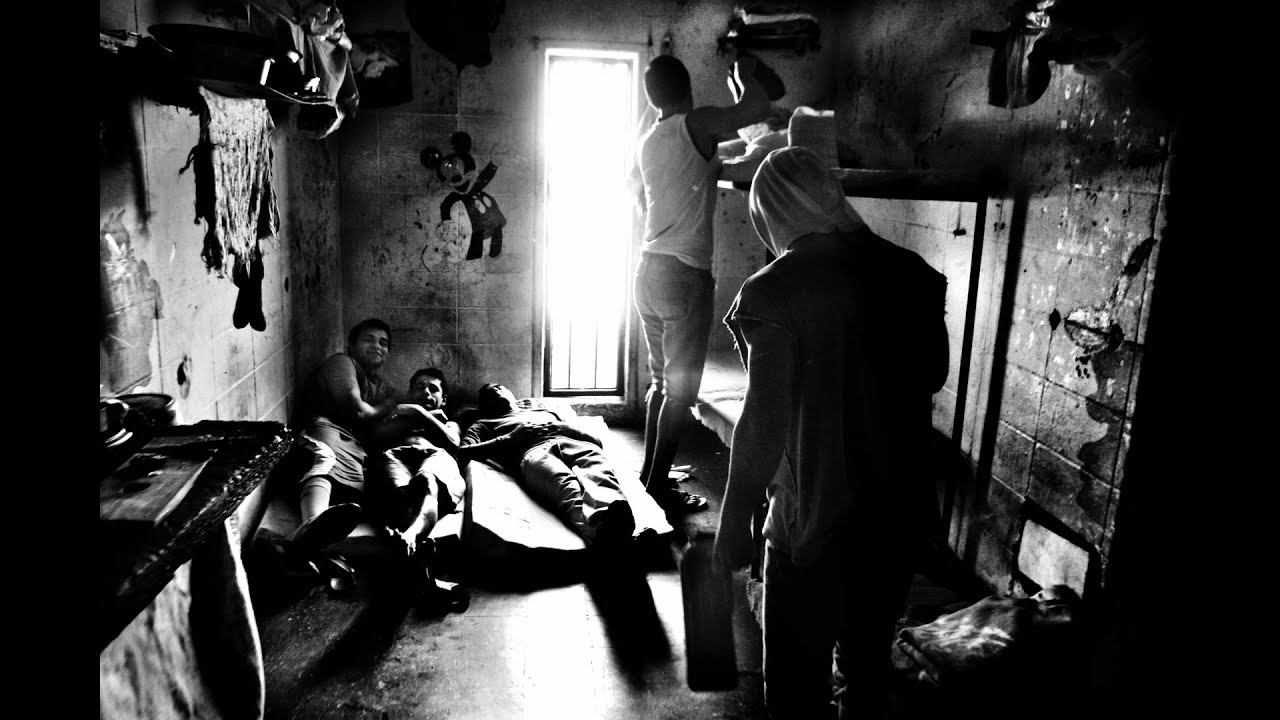 (Image Source/ The Guardian)
In a space meant for 600 inhabitants, 1,600 are crammed into the living conditions. The prison is notorious for inhumane conditions, torture and death. Amnesty International recorded that inmates who enter that aren't yet sentenced come out worse than when they arrived.
37. Rikers Island – NY, USA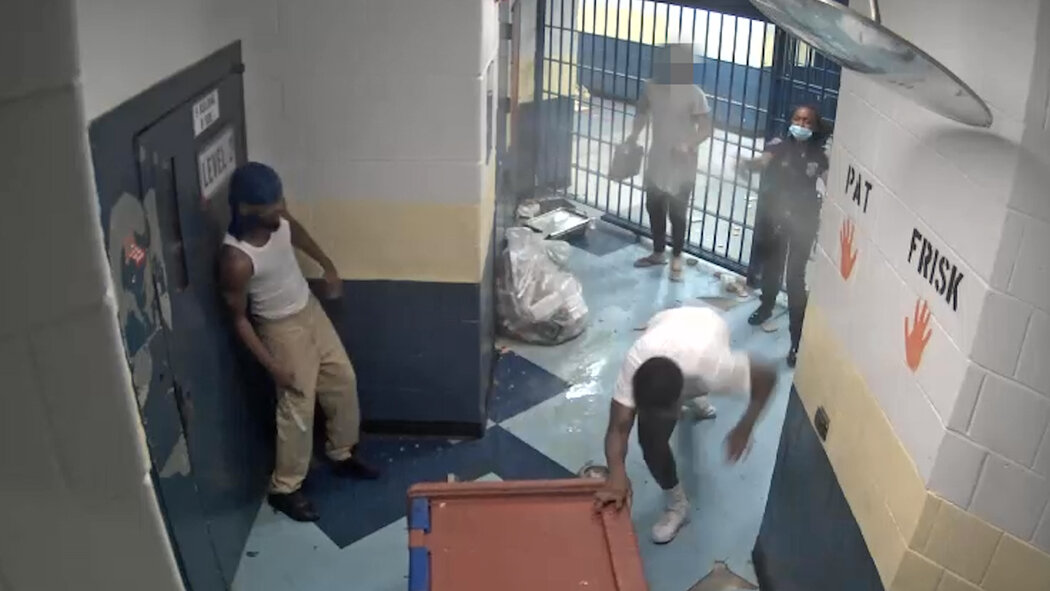 (Image Source/ The New York Times)
Inmates claim that the penitentiary here is worse than the roughest back streets of New York. City officials made the decision to make this the country's strictest prison and SWAT teams became in charge. They confiscate thousands of makeshift weapons, which brought down the violence rates.
38. Tadmor Military Prison – Syria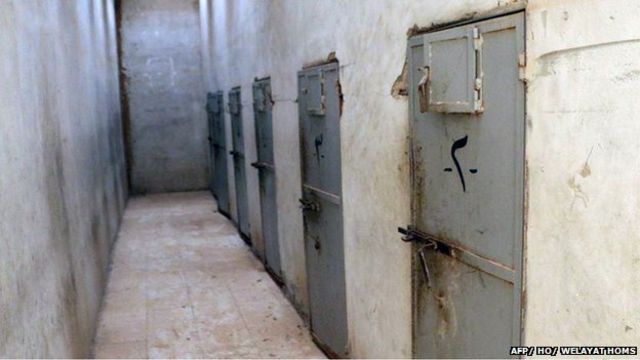 (Image Source/ BBC)
Located in the Syrian Desert, the facility was more infamous for torture, harsh conditions and summary executions. A poet within the prison declared the facility as a "kingdom of madness and death". A massacre once took place in 19802, where defence forced murdered a thousand inmates.
39. La Santé Prison – France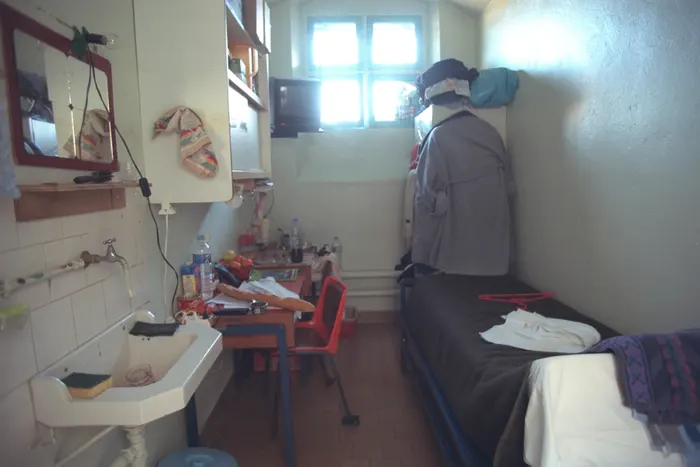 (Image Source/ The Guardian)
Prison Physician Vasseur wrote a book on the facility's disgusting conditions. Suicide and depression are rampant, with inmates choosing to drink drain killers and chemicals to relieve themselves of the torture. With 124 suicides in 1999 alone, and the situation has probably worsened.
40. Carandiru Penitentiary – Brazil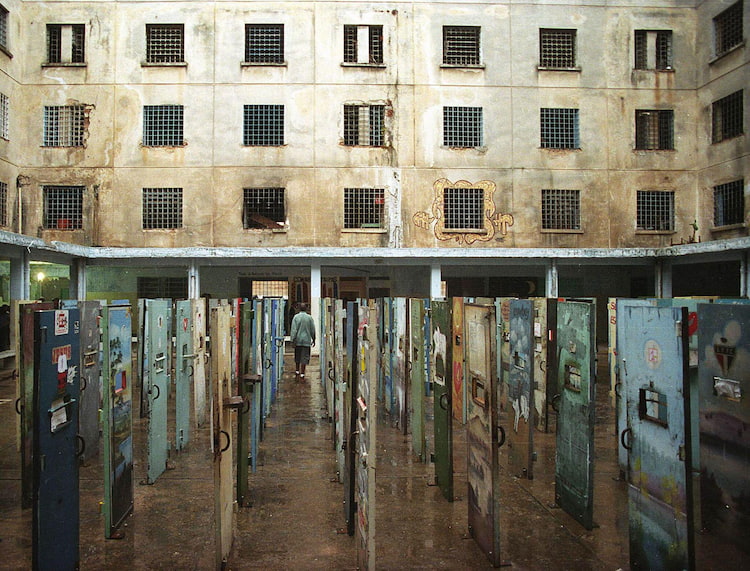 (Image Source/ History Hit)
This prison was shut down due to a massacre in 2002, which left 111 inmates dead after military police stormed the facility. The event exposed to the world the prison's harsh realities of the facility, with at least 1 in every 5 inmates having HIV and inmates undergoing surgery with no anaesthesia.
41. Halden Prison, Norway
Image Source: Bored Panda
This maximum-security prison has three main units and receives prisoners from all over the world. It actually doesn't have any conventional security devices, and instead focuses on rehabilitation, designed to simulate normal life outside the prison. Sport and music are available to the prisoners.
42. Abashiri Prison, Japan
Image Source: Bored Panda
Inmates at this prison have their rooms inspected once a day, and all prisoners have a sentence of 8 years or less. It's a very strict life here, but it does have a souvenir shop infront of the main gates that actually sells items made from the prisoners.
43. Cebu Provincial Detention and Rehabilitation Center, Cebu, Philippines
Image Source: Artfido
This is a maximum-security prison – and if you've seen that viral dance video of Thriller choreographed by inmates, this is the prison responsible. It has inmates perform dance routines as part of their daily exercise and rehabilitation program, and many sequences are released online.
44. Oslo's Skien Prison, Oslo, Norway
Image Source: Bored Panda
Norwegian prisons are actually supposed to mimic outside conditions as much as possible. With this in mind, this prison has private bathrooms, gym, yard, TV and video games. One inmate's cell had three rooms, one for studying, one for living and one for exercise. That's more than most people can say about their own homes.
45. The Maula Prison, Lilongwe, Malawi
Image Source: Pinterest
This prison is suffering from overcrowding, with around 200 people being placed in a 60-person cell in recent years. Prisoners must share one toilet between 120 people, and share one tap between 900 people. Prisoners are fed once a day, and they can play sports.
46. UN Detention Unit, Outside The Hague, Netherlands
Image Source: Rferl
This is a UN-administered jail, established in 1993, and now serves the International Criminal Court detention centre. The jail houses prisoners who are suspects in their trials, as well as those actually convicted by the court. Every cell has its own toilet and washing area, with access to a gym in the prison.
47. Petak Island Prison, Vologda, Russia
Image Source: Allthatsinteresting
This prison is often nicknamed the 'Alcatraz of Russia'. It holds the most dangerous criminals in the country. The prison has around 22 hour-a-day lockdowns, with every cell being a 2-man room. Prisoners are allowed 2 visitors a year, and the prison itself is surrounded by water.
48. HM Prison Dartmoor, Princetown, England
Image Source: Bored Panda
This prison is home to mostly non-violent offenders, but also houses sex offenders. It has a 'misplaced' reputation as being an escape-proof prison. Some of the inmates volunteer for treatment to change their behaviour, alongside medication, due to its programmes that encourage prisoners to realise that their behaviour is unacceptable.
49. Quezon City Jail, Quezon City, Philippines
Image Source: Bored Panda
This jail is housed in the capital of the Philippines, and its prisoners will see struggles for water and food, as well as space to move. It has up to 200 prisoners placed into a cell built to house 20 people. Prisoners have to take turns to sleep on the cement floor of an open-air basketball court.
50. El Buen Pastor Women's Prison, Bogota, Colombia
Image Source: ABC
This prison in Colombia is a women's prison that originally had cells designed to hold 2 people only – now, there can be up to 20 women inside one of these cells. Even though the conditions within the prison are described as violent and hostile, it does hold annual beauty pageants.