1. The Redneck Games – East Dublin, Georgia
imagesource/NBCnews
This event began in 1996 and went on every year until 2012 in East Dublin, Georgia. The games were started by the general manager of radio station WQZY-FM, Mac Davies. Some of the activities participants would engage in were; toilet seat throwing, seed spitting and bobbing for pigs feet.
2. Golden Retriever Festival, Scotland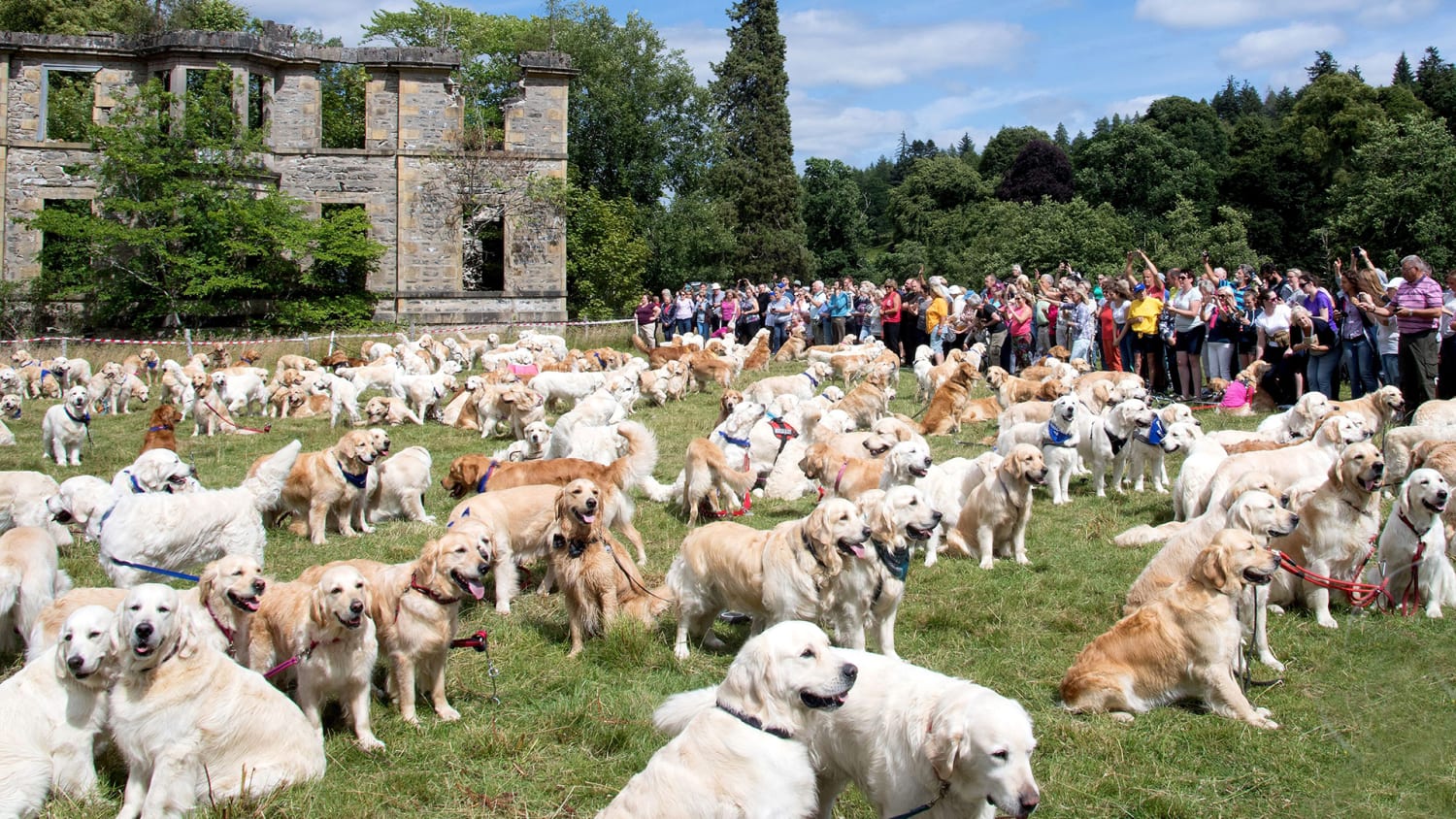 imagesource/today
The festival is run by the Golden Retriever club and held in the ancestral ground of the breed. The festival was first held in 2006 and 188 golden's showed up from all around the world. This year, over 220 goldens showed up, setting a new record.
3. Inti Raymi – Cuszco, Peru
imagesource/wikipedia
At Inti Raymi, also known as Festival of Sun, an ancient Incan tradition is brought back to life. The Son of the Sun is carried out to Sacsayhuamán to celebrate all things Inca and participants spend the day dancing, praying and chasing llamas all over the place.
4. Night of the Radishes – Oaxaca, Mexico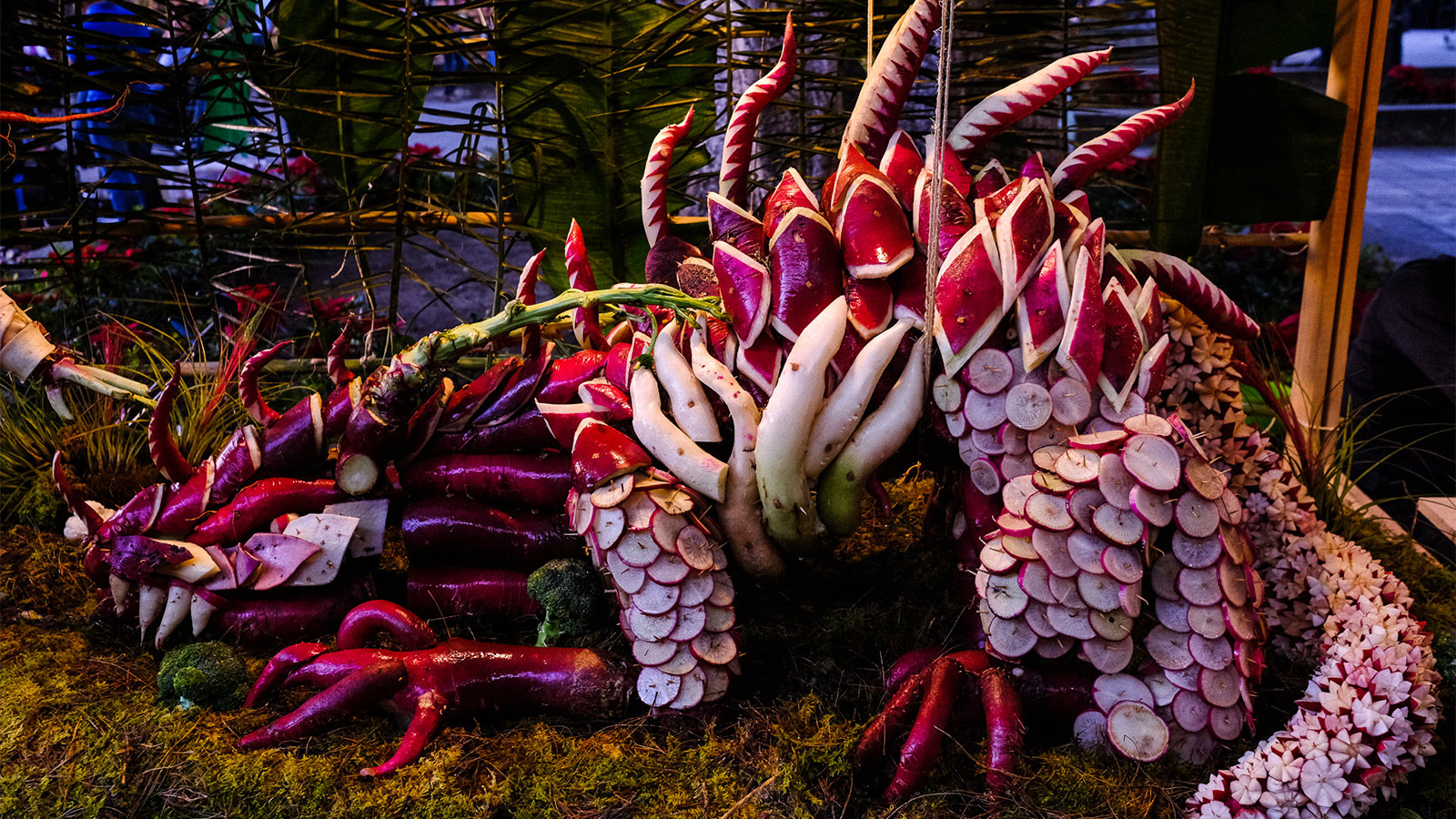 imagesource/CNN
Each year, this festival produces some outstanding radish carvings that range from the nativity scene to replicas of famous paintings. If you're wanting to witness this slightly bizarre festival, head to Mexico through Christmas for parads and street dances. It's great fun & very endearing.
5. Tunarama – Port Lincoln, Australia
imagesource/quantas
Tunarama is basically a giant fish throwing festival created to support the local fledging fishing community. Participants engage in a tug of war, beauty contests and a talent contest – some kids also dress up as penguins for the fish parade which is on later in the day.
6. Mohácsi Busójárás – Hungary
imagesource/visithungary
This 18th century festival involves men putting on the devil's outfit to chase away winter. The locals believed that the scary attire would actually chase away winter to keep them all warm and safe.
7. The International Highline Meeting Festival – Monte Piana, Italy
imagesource/faroutmagazine
This features 18 lines, some at 300 feet long, where there are competitions, movies, acroyoga workshops, you name it! Most of the attendees are in their hammocks, hundreds of feet in the air and every year, over 300 young high liners come from all over the world.
8. Burning Man Festival – Nevada, USA
imagesource/tribalreunion
The Burning Man festival began in 1986 and the main reason for the event is to promote inclusion, self-reliance, community operation and self-expression. Participants combine their skills and talents to create buildings, sculptures, art, cars and performances.
9. The Fuji Shibazakura Festival – Japan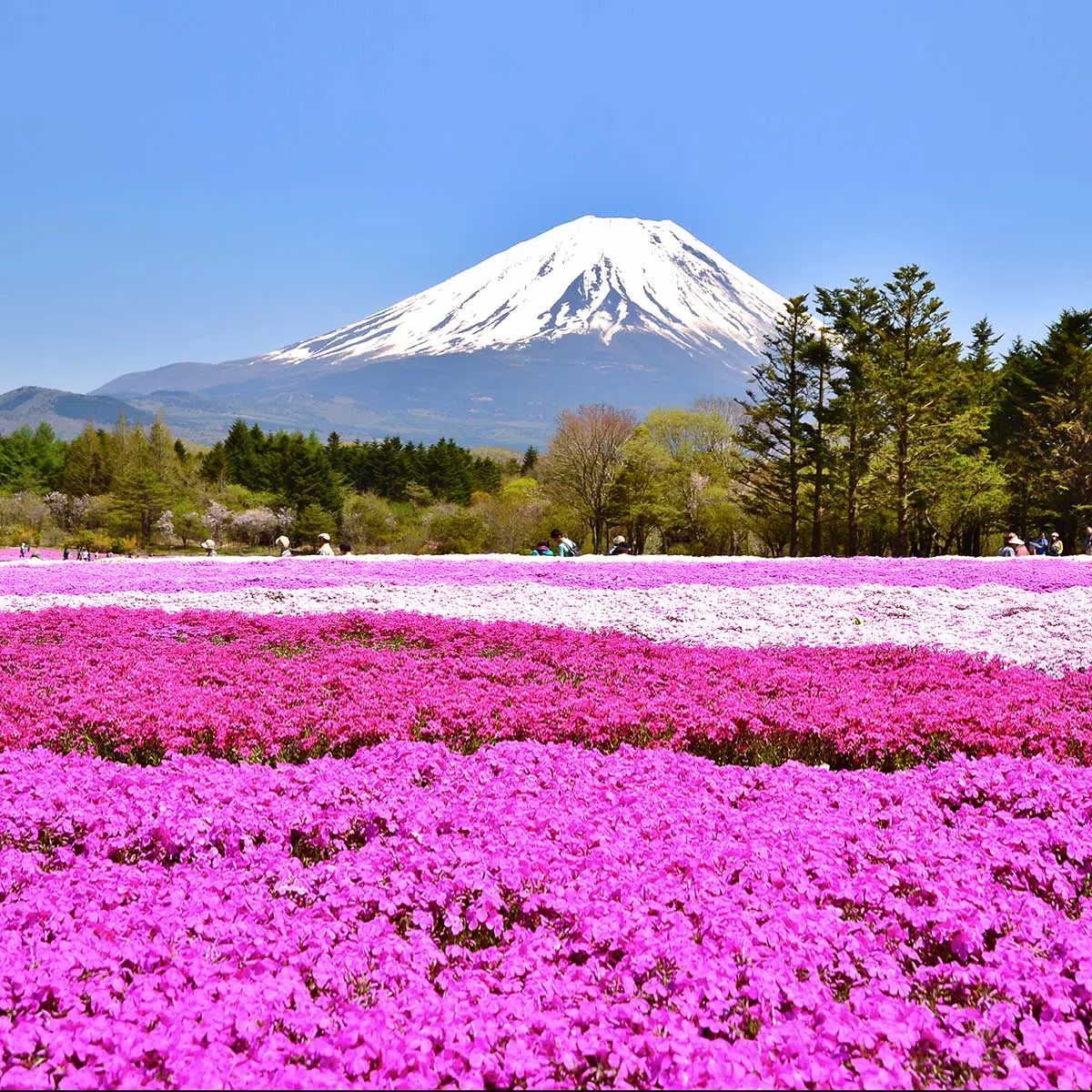 imagesource/nationaltoday
The venue of this festival is located three km south of Lake Motosuko in the Fuji Five Lakes. The festival is held in mid April through early June when its the best time to see the flowers. The festival can become quite crowded and the best time to visit would be during the week in the afternoon.
10. Rouketopolemos Rocket War – Greece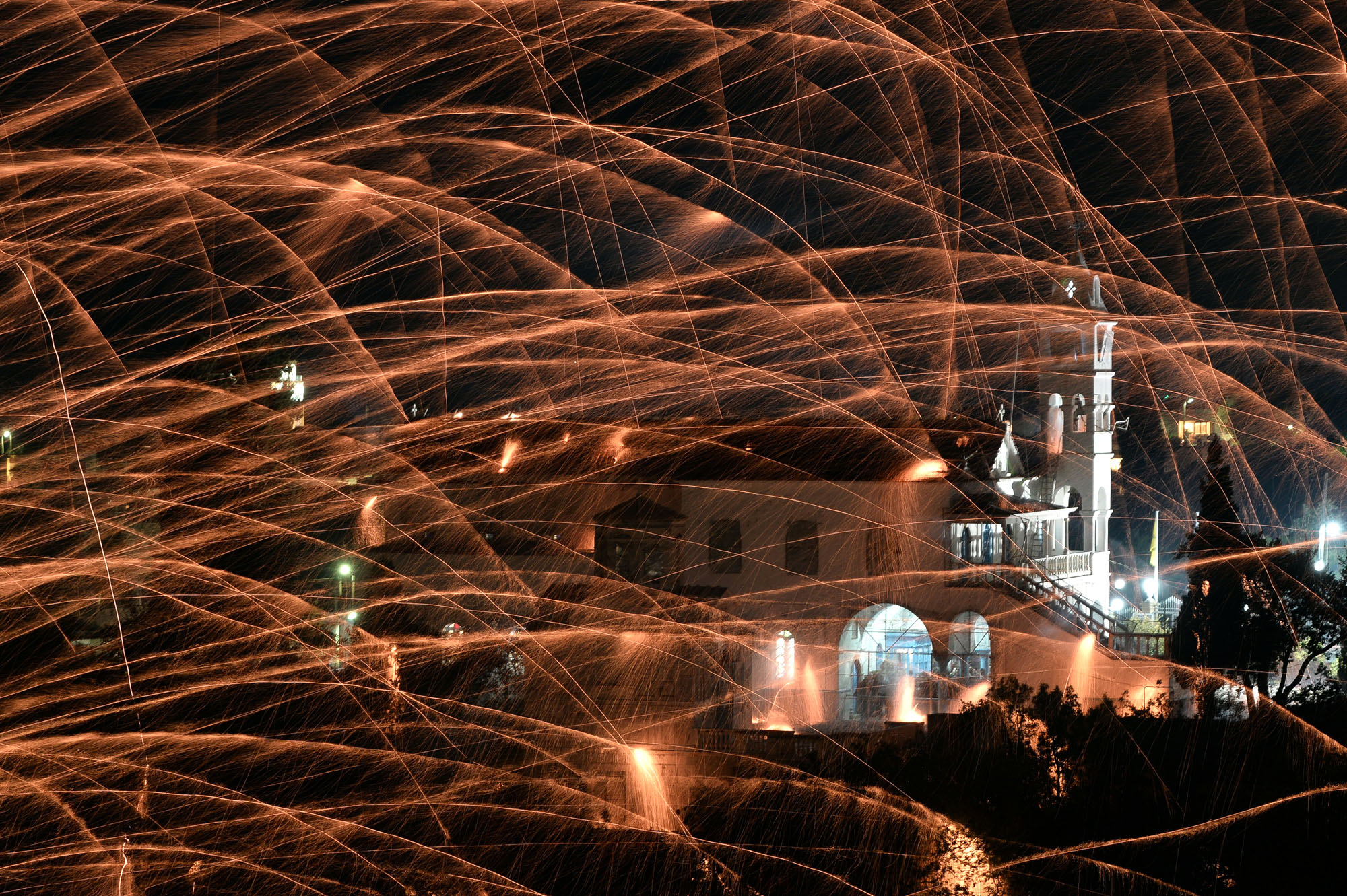 imagesource/theatlantic
This local tradition is held annually at Easter on the island of Chios. Two rival parishes of the village engage in this unusual event where the main objective is to get fireworks to hit the dome of the opposing villages parish.
11. North Carolina Merfest Mermaid & Merman Festival – USA
imagesource/aquamermaid
North Carolina's Mermaid and Merman festival is not for the fair-weather mermaid fan. People can spend up to $4000 on their colourful tails. Some people even attend the festival to get married as mermaid and merman, in the pool, with their fellow fans watching.
12. La Tomatina Festival – Buñol, Spain
imagesource/thetelegraph
La Tomatina happens every August in Buñol, Spain and last a full week. The festival dates back to 1945 when a rowdy group of locals took tomatoes form a vegetable stall and started a giant food fight. Thousands of participants dip themselves in the pool of Los Peñones after.
13. Baby Jumping Festival – Spain
imagesource/nationalgeographic
The baby jumping fiesta basically involves a bunch of baby's lay on blankets on the street and men dressed as the devil in red and yellow suits jumping over then, while the crowd hurls insults at him. This festival is all about culture, religion and tradition, taking place annually as part of the Catholic feast of Corpus Christi.
14. Boryeong Mud Festival – Boryeong, South Korea
imagesource/kimstravel
A slightly more unusual festival on this list take place in the village of Boryeong, South Korea and it started out as a marketing strategy in 1998. The festival involves mud wrestling, mud slides, mid fireworks and a lot of other mud-related activities.
15. International Hair Freezing Contest – Whitehorse, Canada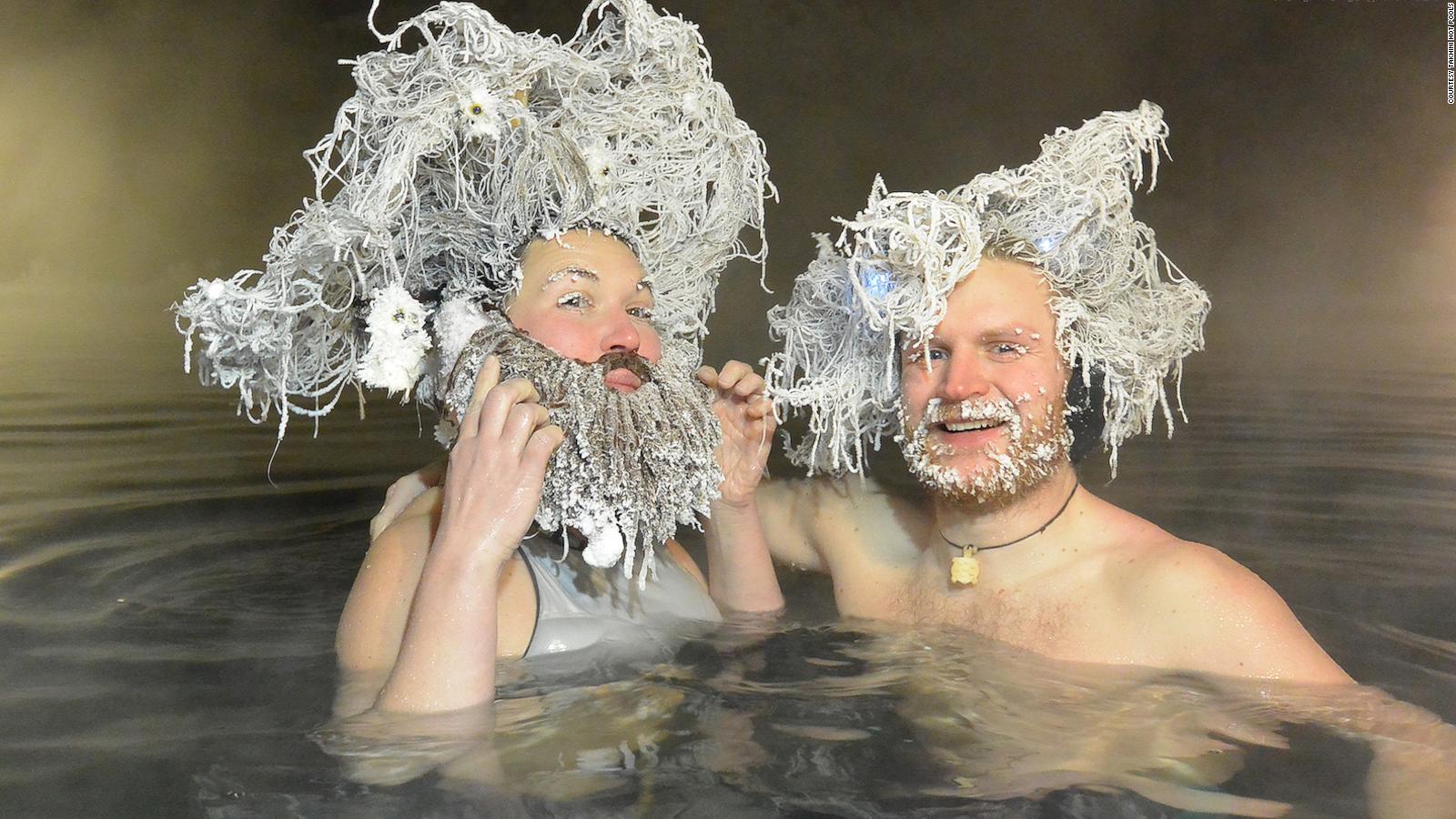 imagesource/CNN
In the town of Whitehorse, Yukon, Canada, the International hair freezing contest is held annually every February. The winners are crowned in March after participants have to dip their head in water and let it freeze in cold water temperatures, creating bizarre hair sculptures.
16. World Toe Wrestling Championships — England, UK imagesource/mentalfloss
The World Toe Wrestling Championships started in the 70s in a village in Staffordshire. Toes are used to wrestle each other and the winner faces a winner from another pool. Participants are examined by a nurse and toes are evaluated, because this festival can get quite rowdy.
17. Thaipusam – Tamil Nadu
imagesource/thenewsminute
This festival is celebrated in countries like Malaysia, Sri Lanka and Singapore. A Hindu festival held in places where Tamils live, the people have to prove their loyalty to the religion by showcasing their body piercings made with oversized needles and hooks.
18. Running of the Bulls – Pamplona, Spain
imagesource/aljazeera
The famous bull running festival happens in July, during the San Fermin Festival. People, who come from worldwide, run in front of an aggressive, angry bull though narrow streets dodging getting seriously hurt – some do however.
19. Cheung Chau Bun Festival – Hong Kong, China
imagesource/wikipedia
The traditional Chinese festival is a local tradition that happens on the same day that Bhudda's birthday is celebrated. During this festival, 60,000 buns are made and stacked into towers for participants to climb up.
20. Kanamara Matsuri Festival – Kawasaki, Japan
imagesource/tokyocheapo
Basically a giant Penis festival, the Festival of the Steel Phallus features penis-shaped lollipops, glasses, statues and lots of willy-based souvenirs. The festival originates from a literal sausage party.
21. Ugadi – Kairuppala, India
imagesource/siasat
Cows are sacred in the Hindu religion, so sacred that this festival involves a large group of people lobbing cow dung at each other. The cherished event takes place in this Hindu village every year.
22. La Pourcailhade – Trie-sur-Baïse, France
imagesource/nrpyrenes
The annual festival in Trie Sur Baise is all about pigs, dedicated to showing how much the French value the pink meat. Pigs are a favourite amongst French folk, they're loyal, smart and cute but most importantly, very tasty. Visitors can enjoy a pig imitation contest, piglet racing and other piggy related games.
23. Cheese-Rolling Festival – Cooper's Hill, England, UK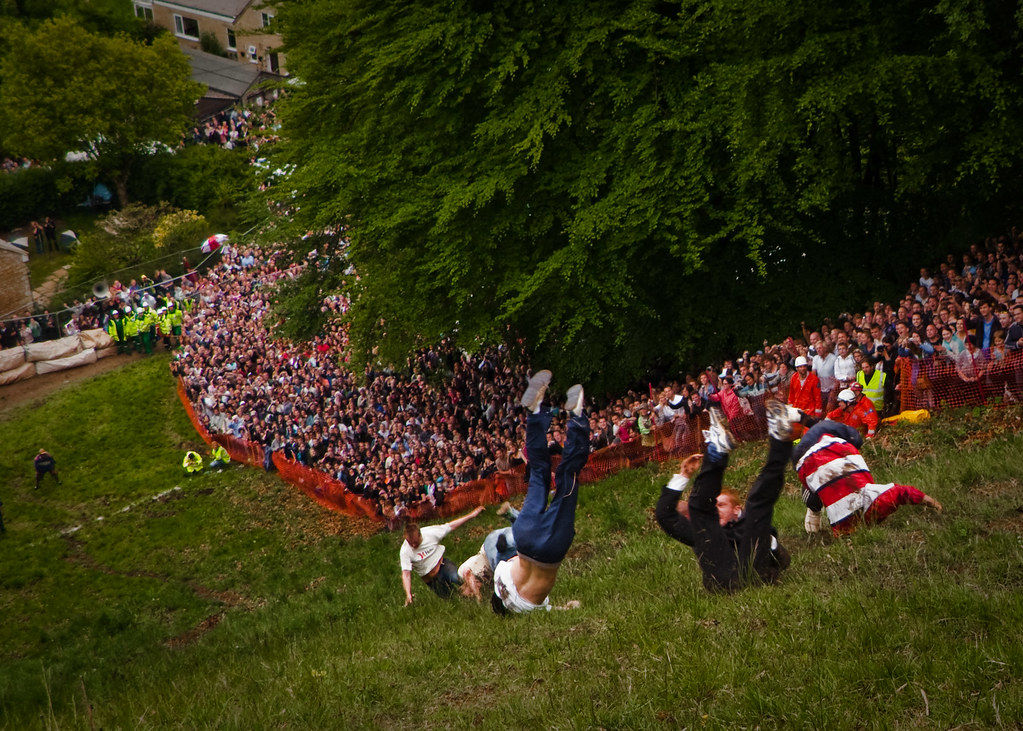 imagesource/theviewfromchelsea
The Coopers Hill Cheese Rolling festival takes place in South West England and it's a one of a kind festival where participants launch themselves down a lumpy hill whilst they chase after a giant wheel of cheese. The objective is to catch the cheese before it stops rolling.
24. Els Enfarinats Festival Flour Fight – Spain
imagesource/culturetrip
The tradition dates all the way back to over 200 years where the south eatern town of Ibi go into battle dressed in military clothes throwing eggs, flour and firecrackers outside the town hall. Its part of the Holy Innocents celebrations, which is a time for pulling pranks in Spain!
25. The Maiden Fair Of Mount Găina – Romania
imagesource/madeintransylvania
The famous Mount Fair is a folk festival that takes place in Transylvania, Romania and its a fair that arranges marriages. Families gather young boys and girls that are unmarried and the boys choose their future wives during the festival – it's also a way for them to showcase their talent too.
26. Florida Keys Underwater Music Festival – USA
imagesource/smithsonianmagazine
Divers, snorkelers and musicians from all over Florida, come to the Keys to play music as participants in this whimsical festival. They use special underwater instruments and the festival was started to promote environmental sustainability and responsible living.
27. Beer Floating Kaljakellunta – Finland
imagesource/thirstyswagman
Known as "beer floating" is an annual open festival where people float down the Vantaa river in inflatable dinghies and self built rafts whilst getting drunk on beer. No one 'officially' organises it but each year it grows in popularity, with people from all over the world attending.
29. The Medieval Festival – Sighisoara, Romania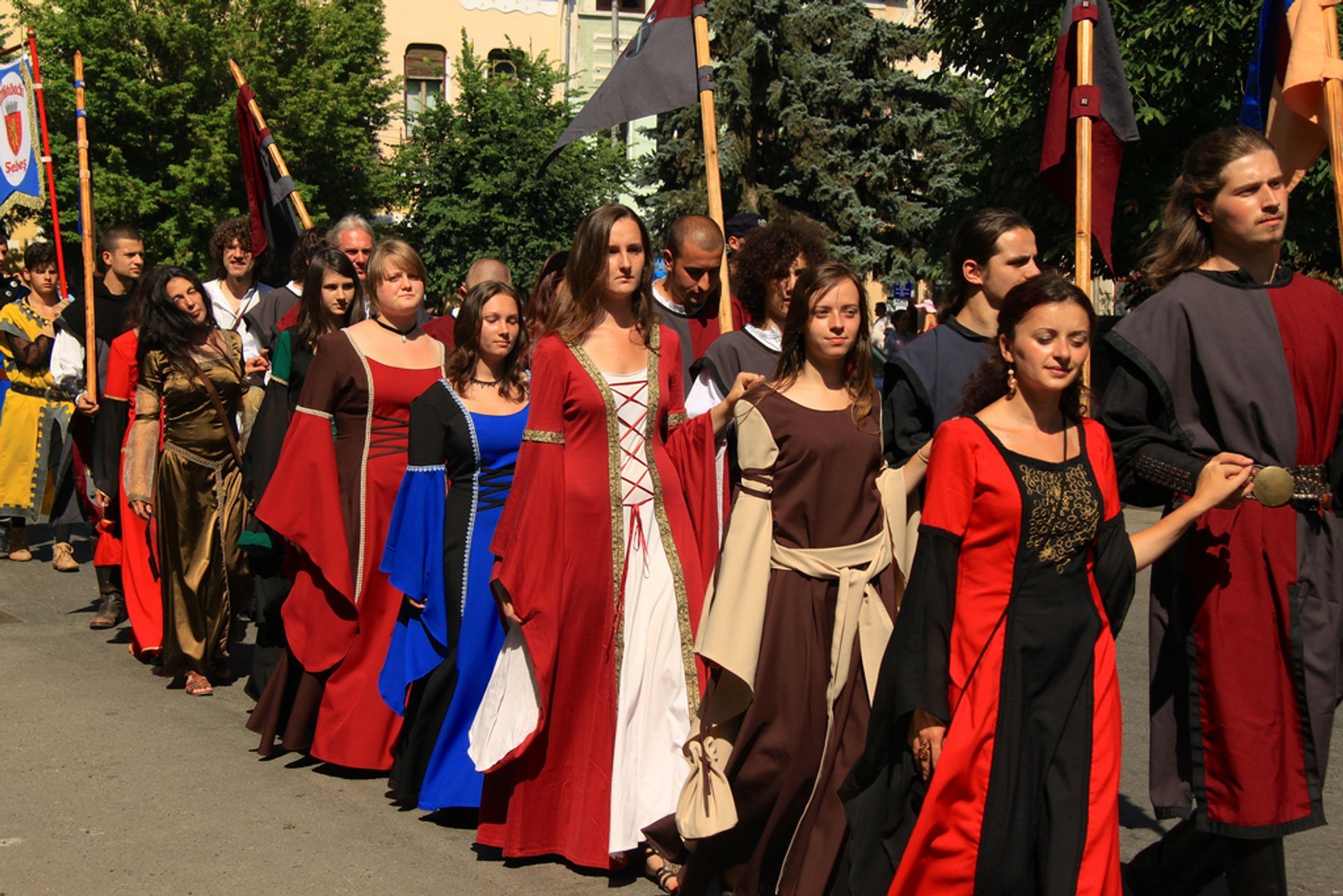 imagesource/rove.me
Festival goers can really immerse themselves in a medieval atmosphere for a few days a year, where participants can dress up in long colourful dresses, knights fight with swords and craftsmen make leather shoes. The historical heritage in Romania is prominent during this festival in June.
30. The Grape Throwing Festival – Australia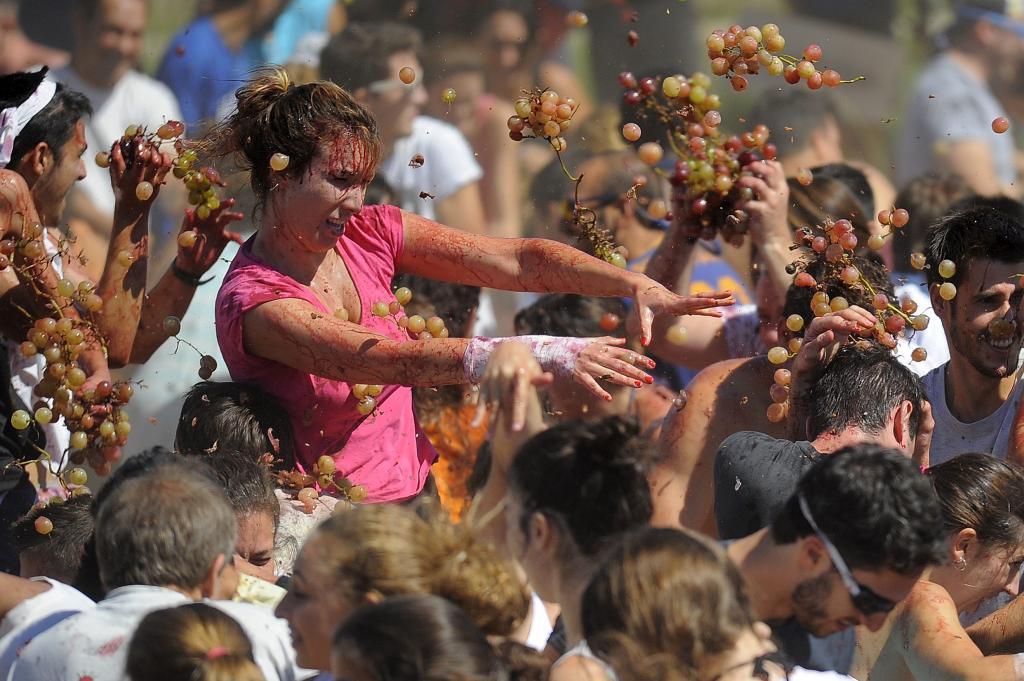 imagesource/radseason
In the Barossa Valley you'll find the Grape throwing festival every April, which includes wine-tastings, dinner, grape picking championships, exhibitions and the choosing of a vintage queen. Slightly bizarre but whatever right! It's all in the name of fun.