All the Dark Secrets That Prince Harry Has Revealed
By Sarah Jones
10 months ago
1. Camilla planted stories
(Image/ Source: telegraph.co.uk)
One of the most shocking revelations made by Prince Harry in his autobiography
Spare
was that the Queen Consort Camilla plotted with the UK media to improve her image to get into the Royal Family. In fact, he and his brother Prince William actually begged their father, the now King Charles, not to marry her. "
She began to play the long game,
" Harry said in an ITV interview. "
A campaign aimed at marriage and eventually the crown, with Pa's blessing, we presumed.
"
2. And labeled her a "villain"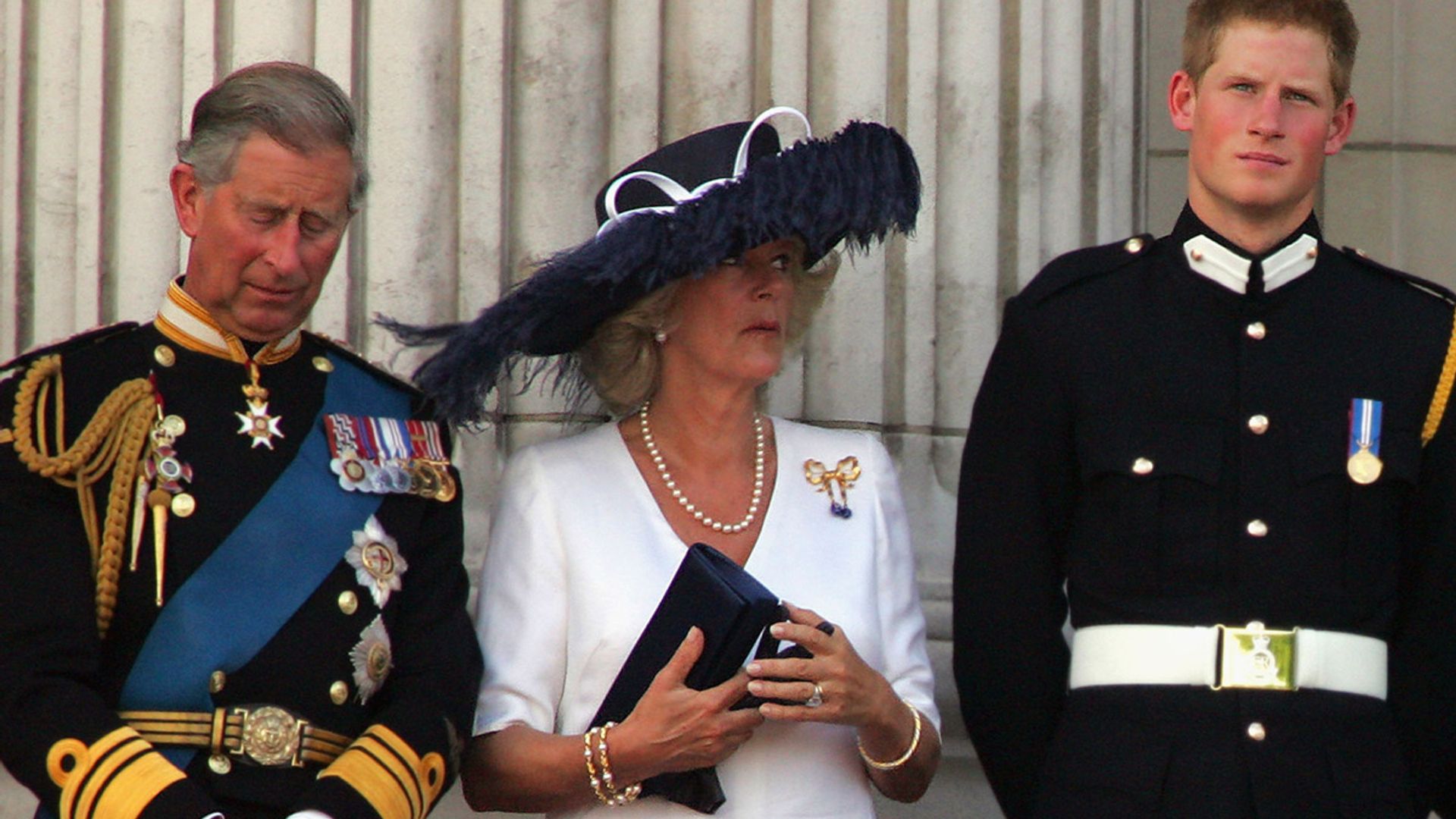 (Image/ Source: hellomagazine.com)
Prince Harry even went as far as labelling his stepmother a "villain", as she was the "third person" in the marriage between Charles and Diana. He's also reportedly claimed that she is "dangerous" because of her close relationship with the press. "
There was an open willingness on both sides to trade information
", he said.
3. He had an actual fight with William
(Image/ Source: telegraph.co.uk)
One of the most shocking things reveals in his book was the physical fight between the two princes.
Spare
shares an argument in Nottingham Cottage back in 2019, which started when William called Meghan "difficult," "rude," and "abrasive". This quickly turned into a shouting match when Harry accused William of echoing the British media's unfair treatment of Meg. Things then got physical, and Will "
grabbed [Harry] by the collar, ripping [his] necklace, and … knocked [him] to the floor
."
4. The Nazi costume was approved by Will and Kate
(Image/ Source: telegraph.co.uk)
It turns out that Harry's worst-ever public moment was approved by Will and Kate. When the then 20-year-old stepped out in THAT Nazi costume, it was apparently because he was going to a "Native and Colonial" themed party, which doesn't sound like a great idea to begin with. When Harry asked Kate and Wills if he should go as a pilot or a Nazi, they chose Nazi. Harry said, "T
hey both howled. Worse than Willy's leotard outfit
!".
5. The "frostbitten penis" gate
(Image/ Source: nypost.com)
As weird revelations go, this is up there with the best of them. In
Spare
, Prince Harry admits that his penis referred to as his "todger") was frostbitten at Will and Kate's wedding in 2011. This was because Harry had just got back from a charity North Pole expedition, and he was still recovering. Apparently he used some Elizabeth Arden cream on the injury just before the wedding started!
6. They barely spoke at the Queen's funeral
(Image/ Source: parade.com)
The rift between Harry and William is so bad that the pair didn't even speak at the Queen's funeral. Harry claims he text his brother about how he was getting to Balmoral when he heard their grandmother wasn't well, but Will didn't respond. Harry then found out the Queen had passed away via the news, and they barely exchanged a word during the funeral.
7. Will and Kate were Suits megafans
(Image/ Source: nypost.com)
Another strange quip from Harry's book revealed that Will and Kate were actually huge fans of
Suits
before they met Meghan. Apparently they were "r
egular—nay, religious—viewers of Suits
", and their mouths "fell open" when Harry told them he'd started a relationship with her. William actually responded with "
F–k off?
", and immediately told Harry to "slow down" because She's an American actress, after all, Harold. Anything might happen."
8. Invictus Games rivalry
(Image/ Source: hellomagazine.com)
After his military career as a pilot, Harry decided to start up the Invictus Games – an annual benefit and sporting event in support of wounded and sick veterans and service members. And the Prince revealed that his brother was jealous of him. In his book,
Spare
, Harry claims that "
William complained it would drain funds from their foundatio
n", and cited his disapproval of the games as proof of their ongoing rivalry.
9. Will HATED being hugged by Meghan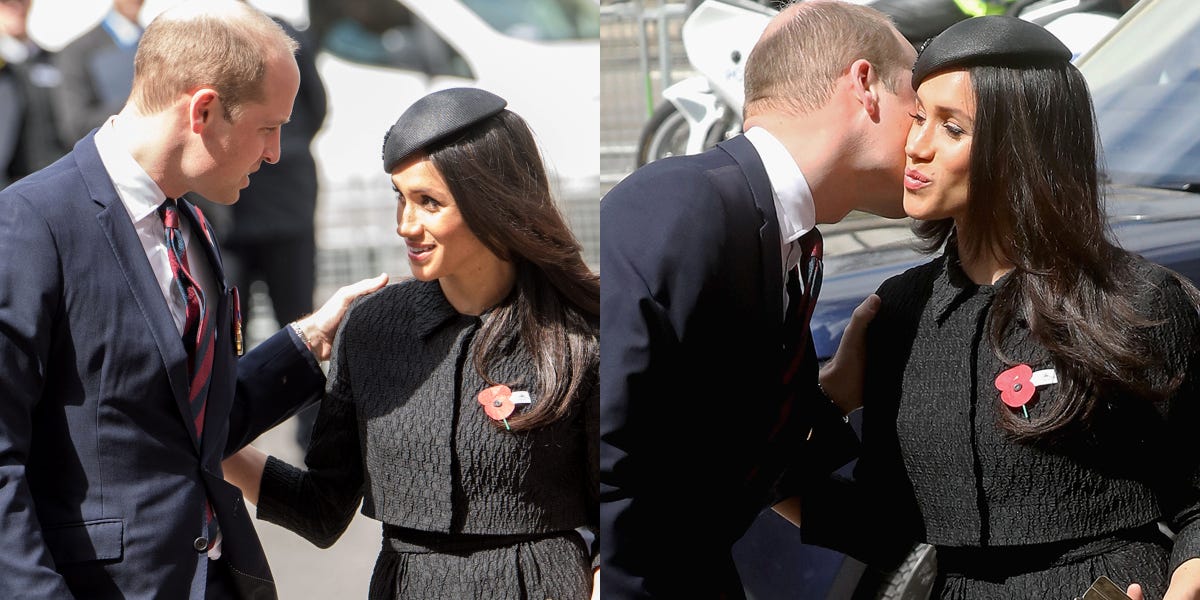 (Image/ Source: harpersbazaar.com)
Apparently,
Spare
alleges that Prince William actually "
recoiled
" from his first hug with Meghan Markle, which "
completely freaked him out
." It seems that Will isn't the biggest fan of hugs (especially from people he doesn't really know that well) as Harry notes that "
Willy didn't hug many strangers
."
10. He used drugs to cope with the death of his mother
(Image/ Source: mirror.co.uk)
In his early twenties, Harry started taking a lot of cocaine. He also ended up falling into psychedelics to try and cope with his mother's passing. Apparently he tried ayahuasca, psilocybin, and even mushrooms. "
I would never recommend people to do this recreationally
", he said. "
But doing it with the right people if you are suffering from a huge amount of loss, grief, or trauma, then these things have a way of working as a medicine"
.
11. He deliberately went looking for photos of his mum after she was killed
(Image/ Source: nytimes.com)
This is a pretty harrowing one. After Princess Diana was killed in a horrific car crash, Prince Harry said he was "e
ternally grateful
" for seeing photographs of his mother "
slumped on the back seat
" of the car. "I
think at that point I was looking for evidence that it actually happened, that it was true. But I was also looking for something to hurt, because at that point I was still pretty numb to the whole thing.
"
12. Harry and Will BEGGED their dad not to marry Camilla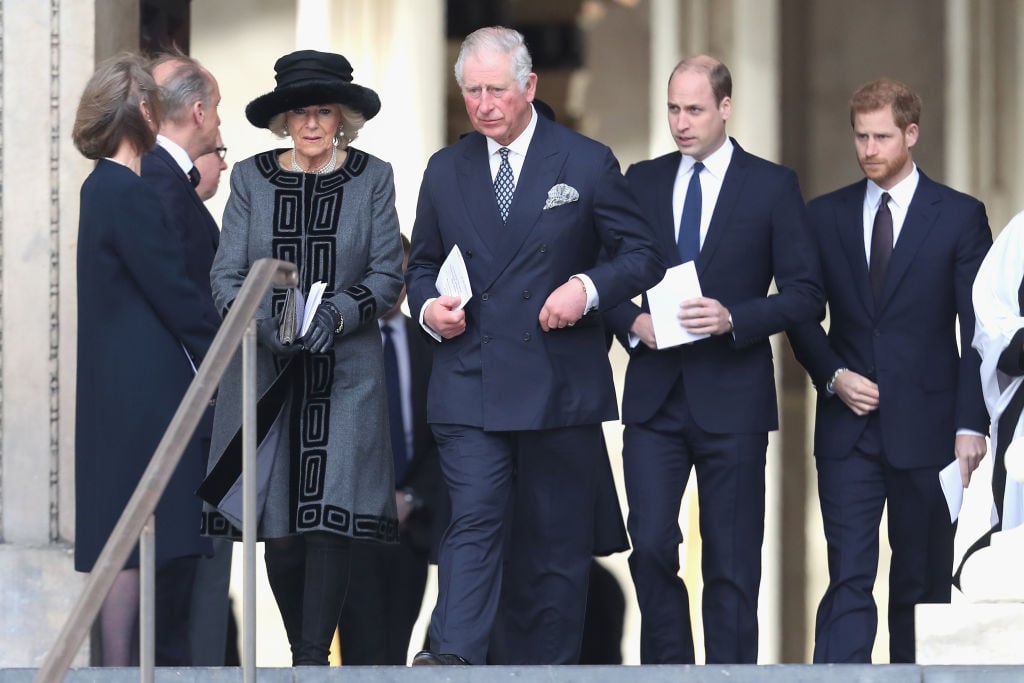 (Image/ Source: showbizcheatsheet.com)
Speaking of Camilla… When Harry and Wills met her for the first time, they were happy to welcome her into the family. But they had one condition – that she didn't marry their dad Charles. In his book, Harry wrote: "
The only thing we asked in return was that he not marry her… It would make the whole country, the whole world, talk about Mummy, compare Mummy and Camilla, and nobody wanted that
."
13. He felt like he was losing Will when he married Kate
(Image/ Source: insider.com)
Prince Harry doesn't have that many memories from his brother's wedding, but he does remember feeling like it was goodbye. "
She was a good match for my older brother. They made each other visibly happy, and therefore I was happy too. But in my gut, I couldn't help feeling that this was yet another farewell under this horrid roof
."
14. He thinks he and William would still be close if Diana were alive
(Image/ Source: heartradio.co.uk)
When he sat down with Stephen Colbert on
The Late Show,
he was asked about how his mother Diana would have handled the estrangement between him and his brother Will. And Harry was quick to respond. "
We wouldn't have got to this momen
t," he replied. "I
t's impossible to say where we would be now—where those relationships would be now—but there is no way that the distance between my brother and I would be the same
."
15. His royal exit wasn't a surprise to the Queen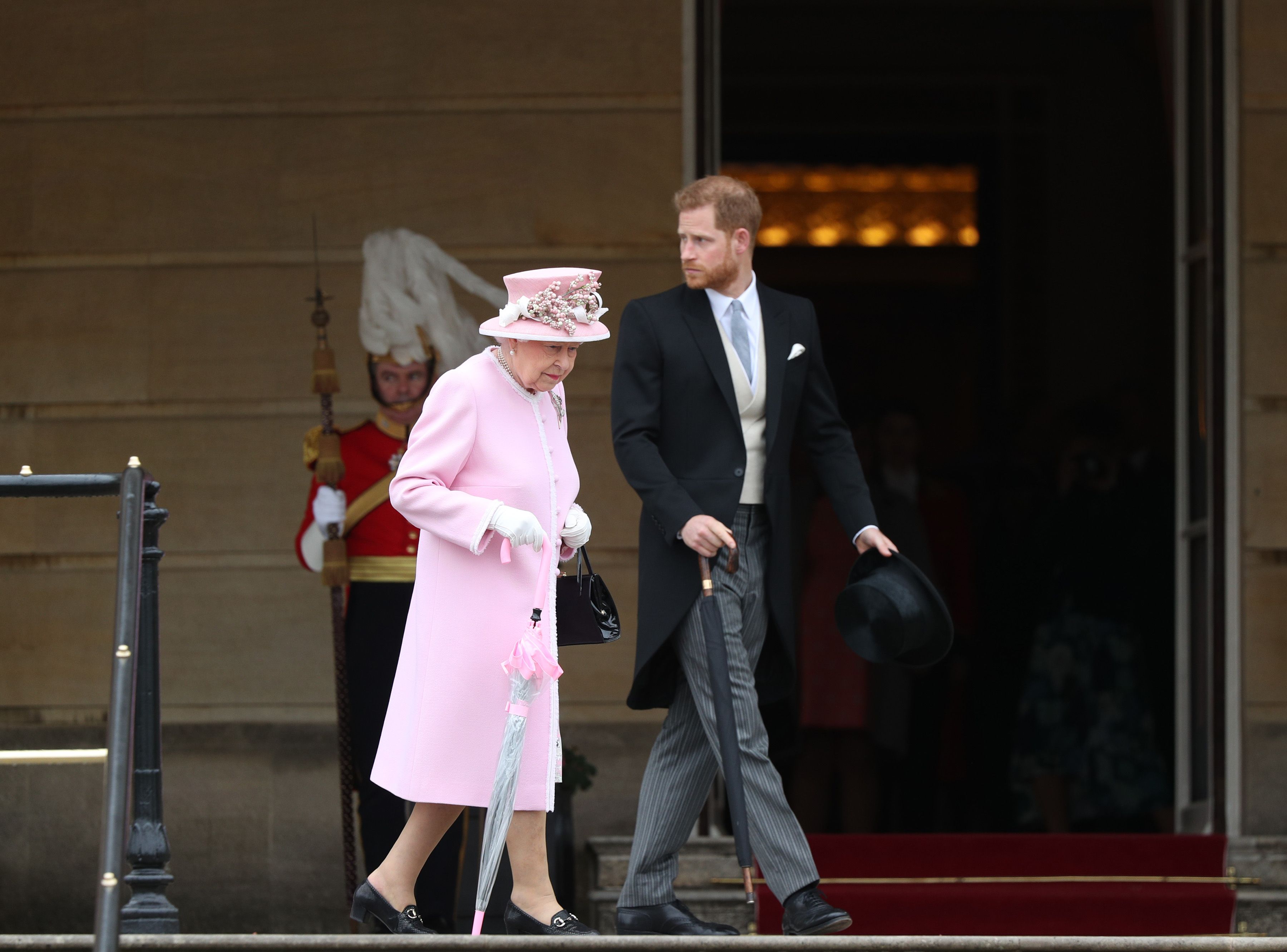 (Image/ Source: harpersbazaar.com)
In a candid conversation with
GMA
's Michael Strahan, Harry said he had a good relationship with his grandmother, and she didn't actually react negatively to his decision to step back as a senior royal. "
She knew what was going on, she knew how hard it was,
" he said. "
She never said to me that she was angry. I think she was sad that it had got to that point
."
16. He describes Will as his "arch nemesis"
(Image/ Source: inews.co.uk)
In his book, Prince Harry isn't scared to vent his feelings about his brother. He describes William as his "arch nemesis", and describes the ongoing rivalry between the royal siblings. "T
here has always been this competition between us, weirdly. … I think it really plays into or is always played by the heir [and] spare [labels].
"
17. He's NEVER going to be a senior royal again
(Image/ Source: cbsnews.com)
When asked about whether he'd ever become a full-time working member of the royal family again, Harry has made it clear he can't see it happening. "
I don't think it's ever going to be possible
," he said. However, he and Meghan would still like to still support the Commonwealth if that ever becomes an option for them.
18. But he wants to reconcile with his family
(Image/ Source: insider.com)
Despite the numerous fallouts in the family over the years, Prince Harry is still hoping to reconcile with his family.
"I love my father, I love my brother, and I love family."
Even though he hasn't spoken to his dad or his brother for a while now, he hopes they will "be able to find peace" in the near future.
19. He became dependent on alcohol over the years
(Image/ Source: thetimes.co.uk)
Harry's been known for his drinking habits over the years- especially when he was in his early twenties. He'd often be pictured falling out of clubs, or partying with friends for days on end. And this is because he was incredibly unhappy at the time. "
I would probably drink a week's worth in one day on a Friday or a Saturday night,
" he said.
20. There's "unconscious bias" in the royal family
(Image/ Source: reuters.com)
Prince Harry has alleged that William and Kate acted in ways that made Meghan feel unwelcome in the family. And while he says the royal family isn't racist, they DO have "
unconscious bias
", which reared its head in dramatic style when Meghan joined the family. When they met her for the very first time, Harry says they saw an "American actress, divorced, biracial." Ouch.
21. William told him to pretend he didn't know him while they were at Eton
(Image/ Source: guestofaguest.com)
If this photo is anything to go by, we can see why… Harry said he felt he was in "
way over his head
" while studying at Eton College. And while a lot of people told him not to worry as his big brother was already there, it turned out that Will had told his brother 'to pretend I didn't know him'. "F
or the last two years, Eton had been his sanctuary,
" Harry wrote in his book
Spare
. "
He wasn't willing to give that up
."
22. William thought that Harry "got away with everything" while they were kids
(Image/ Source: time.com)
Harry also went into detail about his younger years with his brother- and there's one particular incident that the Prince remembers above all others. They were fighting in the backseat of their dad's car, and "
Pa swerved to the side of the road, shouted at Willy to get out. Me? Why me? Pa didn't feel the need to explain. Out. Willy turned to me, furious. He felt I got away with everything
."
23. And thinks his brother has been "brainwashed" into therapy
(Image/ Source: insider.com)Spare
outlines Harry's journey into therapy- which was actually William's initial suggestion. However, Harry didn't really get much out of it, and only returned to it years later when Meghan suggested it might help him. And while Harry found it much more helpful the second time around, Will started to get concerned after Harry got emotional at the WellChild Awards. "
He said I wasn't well. He said that I needed help
," Harry said. "
I reminded him that I was doing therapy. In fact, he'd recently told me he wanted to accompany me to a session because he suspected I was being 'brainwashed.'
"
24. Prince Harry lost his virginity in a field
(Image/ Source: cosmopolitan.com)
According to an excerpt from his book that was published in
US Weekly
, Prince Harry lost his virginity in a field in an "i
nglorious episode with an older woman
". "
She liked horses, quite a lot, and treated me unlike a young stallion. Quick ride, after which she'd smacked my rump and sent me to grace… Among the many things about it that were wrong
." Cringe…
25. He accuses the royal family of "getting into bed with the devil" to improve their image
(Image/ Source: telegraph.co.uk)
During his ITV interview with Tom Brady, the Prince didn't pull any punches about his family's relationship with the British press. Harry said: "
After many, many years of lies being told about me and my, my family, there comes a point where again, going back to the relationship between certain members of the family and the tabloid press, those certain members have decided to get in the bed with the devil
." We're presuming he means Camilla!
26. He says that Will lied about him "being a slob" when they lived together
(Image/ Source: thesun.co.uk)
When the brothers lived together while training to be pilots, William was pretty open about the fact that "
Harry's a slob and snores
". But Harry's not having any of it. In
Spare
, he says that Will's complaints are "lies, lies, lies", and wonders whether these gripes were signs of a deeper rift between the pair.
27. And when he moved into the same grounds as Will and Kate, they never invited them over for dinner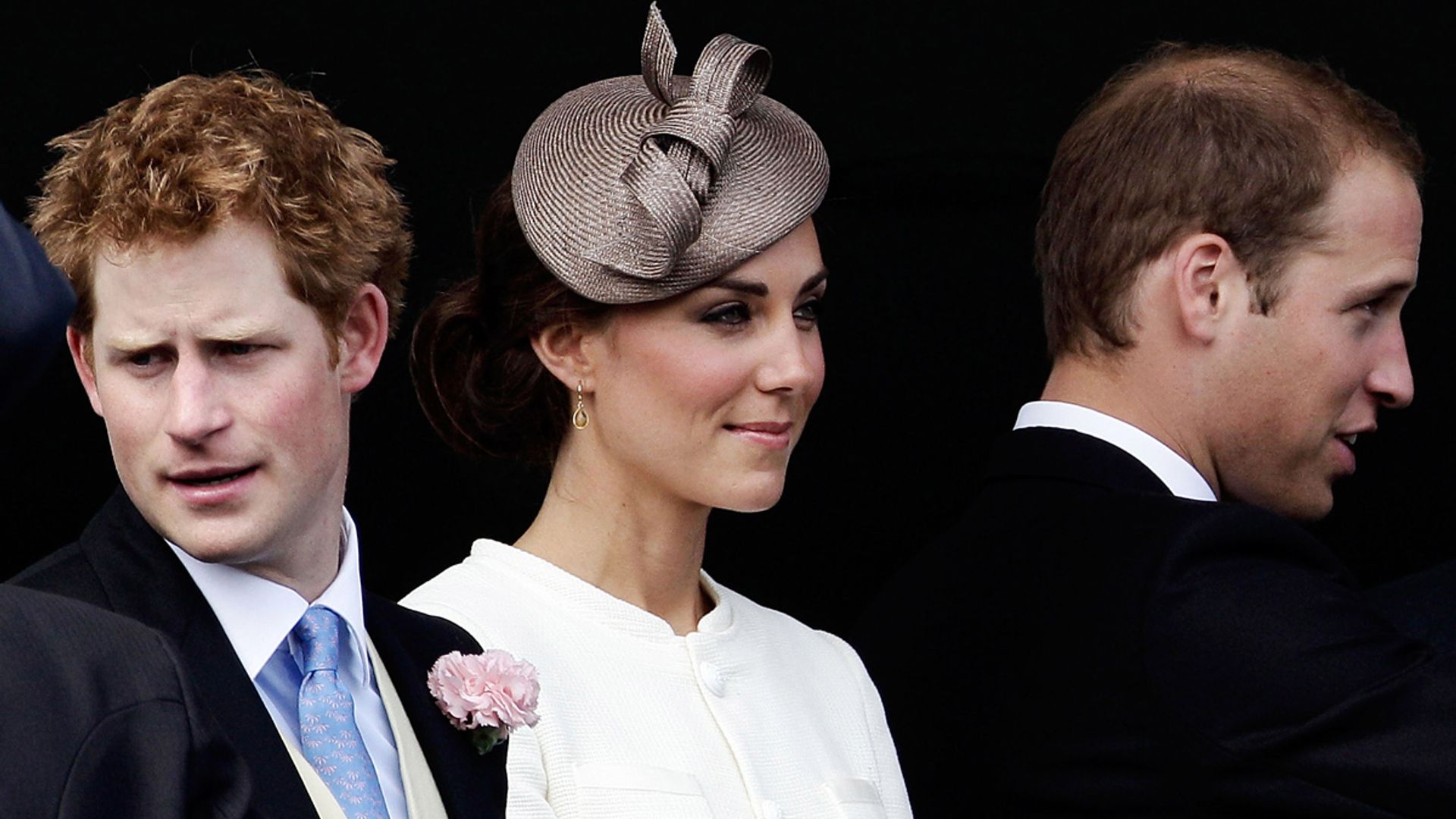 (Image/ Source: hellomagazine.com)
Harry moved into Nottingham Cottage after William and Kate moved into Kensington Palace in 2013, which meant they were all sharing the same grounds. While Harry thought he'd be "
popping in all the time
", the couple never actually asked him over. "
They were half a football pitch away… so close that I could see their nanny pass by all the time with the pram. I assumed they'd have me over any minute now. Any day. But day after day it didn't happen.
"
28. Will was apparently 'concerned' when he said Princess Diana guided him to Meghan
(Image/ Source: insider.com)
During a chat between the brothers, William opened up about their mother, and felt that there were many moments when the late Princess of Wales was "guiding him" through his life. But when Harry said he felt like Diana had guided him to Meg, Will got "concerned".  According to Harry, Will said "
Well, now, Harold, I'm not sure about that. I wouldn't say THAT
!".
29. He called Will's hair loss "alarming"
(Image/ Source: usweekly.com)
When Harry and Will had yet another fallout in 2021, Harry said he "really looked" at his brother "maybe for the first time since we were boys." Harry wrote in
Spare
: "I took it all in. His familiar scowl, which had always been his default in dealings with me; his alarming baldness, more advanced than my own; his famous resemblance to Mummy, which was fading with time."
30. Will threatened to hold him down and shave his beard off
(Image/ Source: thesun.co.uk)
Prince Harry claims that his brother threatened to shave his beard off ahead of his wedding to Kate, as they had been arguing about it for well over a week. "
at one point he actually ordered me, as the Heir speaking to the Spare, to shave
." Harry said William eventually revealed he was bothered by it because he had been ordered to shave his own off for a ceremony a few years earlier.