1. Brazil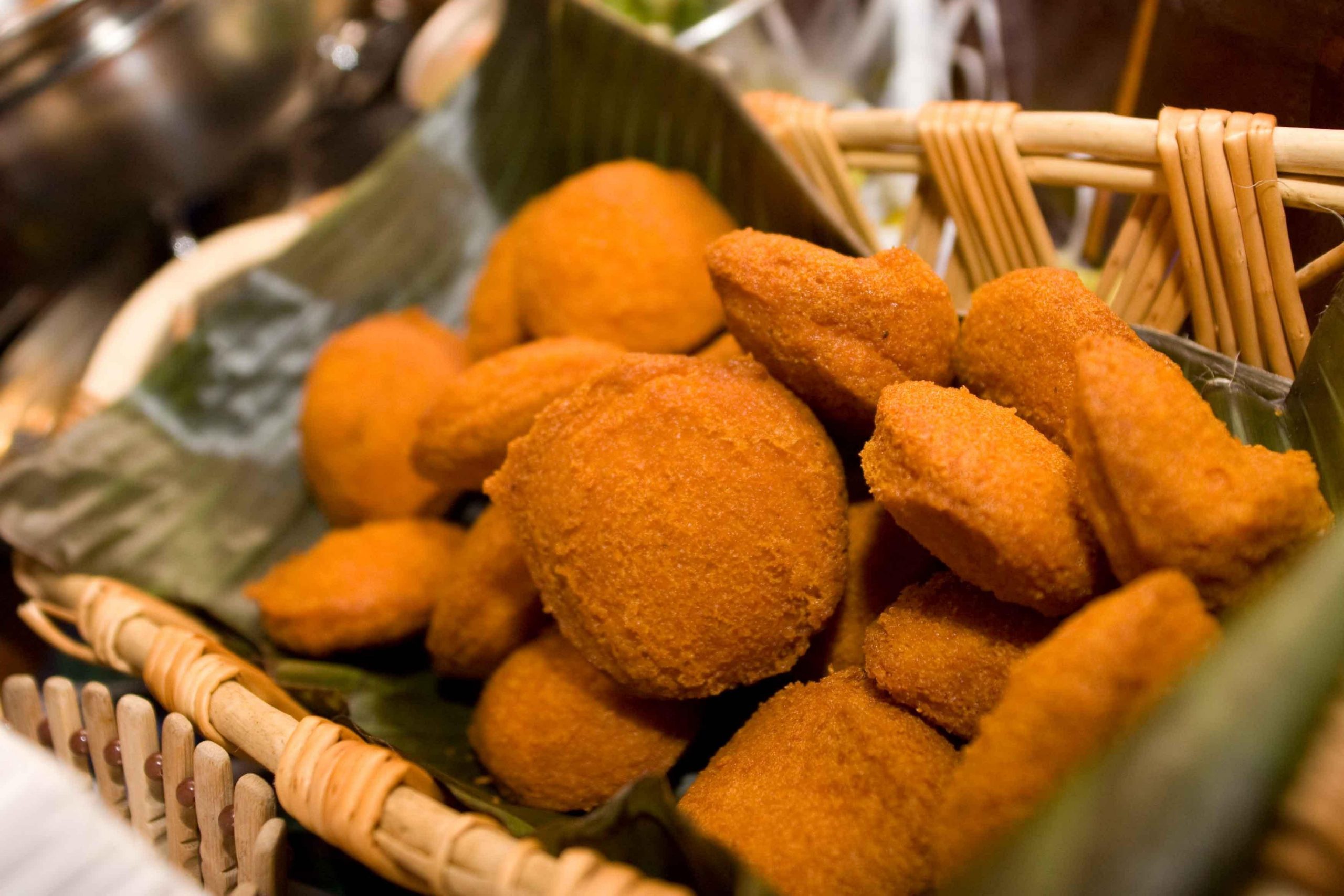 Image Source: wikimedia.org
If you're ever wandering around Salvador late at night, you won't fail to see tonnes of this delicious street food. Acarajé are crispy fried balls made out of milled black-eyed beans. You might see them served as hot balls or opened up and filled with some kind of filling, the most popular of which are shrimps, fish, or a veggie mix with okra.
2. Los Angeles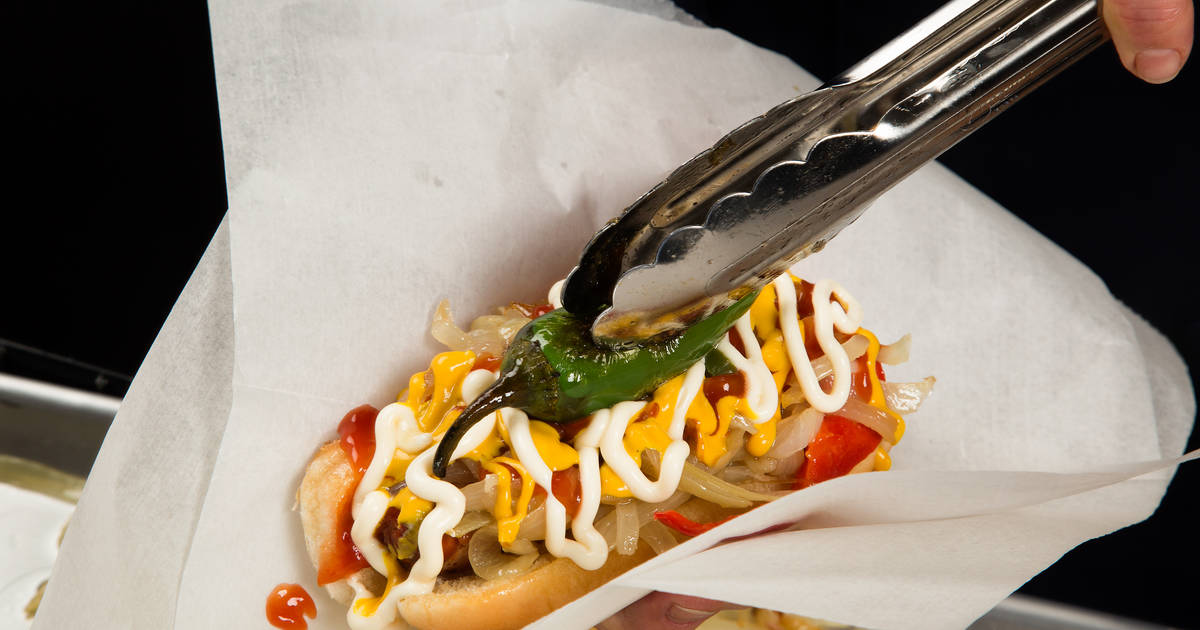 Image Source: thrillist.com
The hot dog is an American street food staple. In Los Angeles, thought hey've gone one step further with it, taking inspiration from Mexico for the 'danger dog', a popular late night eat after a night on Hollywood Boulevard. These vendors take a hot dog, wrap it in bacon, then grill it. Afterwards, it's topped with peppers and all the classic condiments. It's called the danger dog for a reason – some city officials say they can actually be unsafe, as they're often sold from unlicensed vendors. But who could resist it?
3. Canada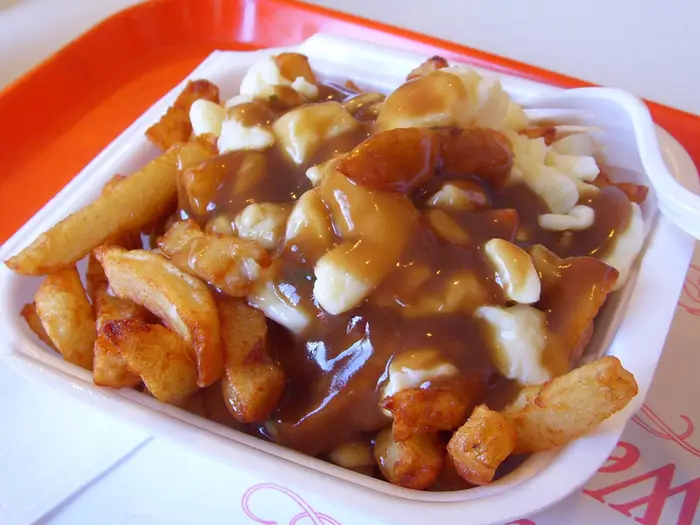 Image Source: insider.com
Poutine is known around the world, but only in Canada can you get the real thing. A plate of warm, deep fried chips, slathered in cheese curds and gravy. We all know carbs and fat are great for drunkenness, and this has all of those things in one delicious foodstuff.
4. Scotland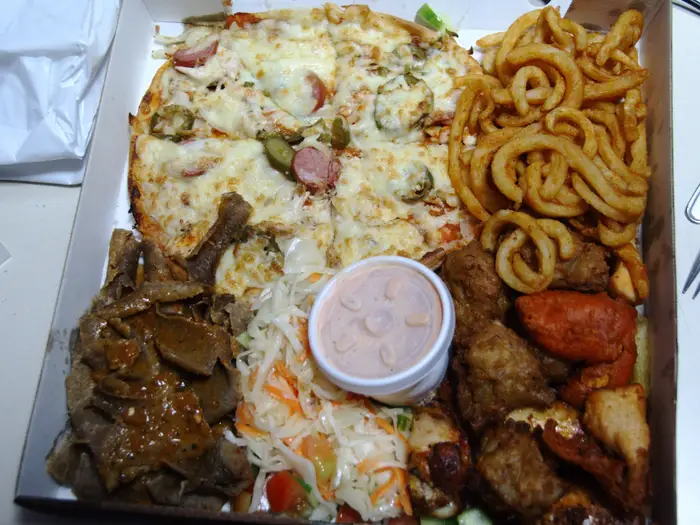 Image Source: insider.com
In Scotland, they're not content to just choose one drunk food. Inside the munchy box, you'll find all of them. Served inside a pizza box, the munchy box is usually filled with popular options like fried chicken, kebab meat, curly fries, pizza slices, and onion rings. Get one and share with your drunk friends – or just lap the whole thing up by yourself.
5. Osaka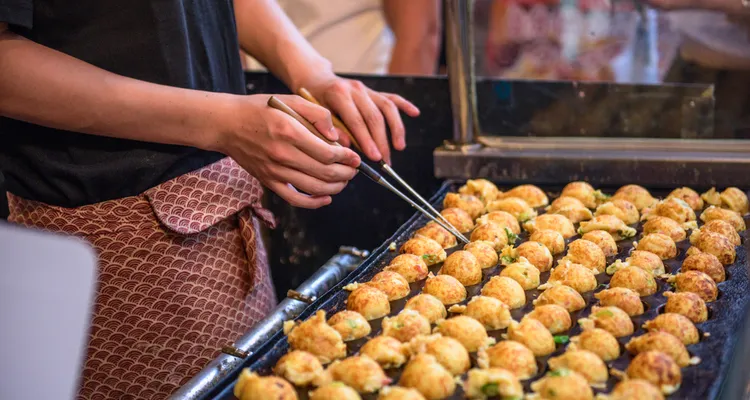 Image Source: tsunagujapan.com
You'll see plenty of stalls serving this popular street food in the centre of Osaka, whether you're going for a lunchtime wander or searching for food at the end of a long night. The ubiquitous takoyaki consists of pieces of octopus deep fried in batter, flavoured with ginger and green onion.
6. Czech Republic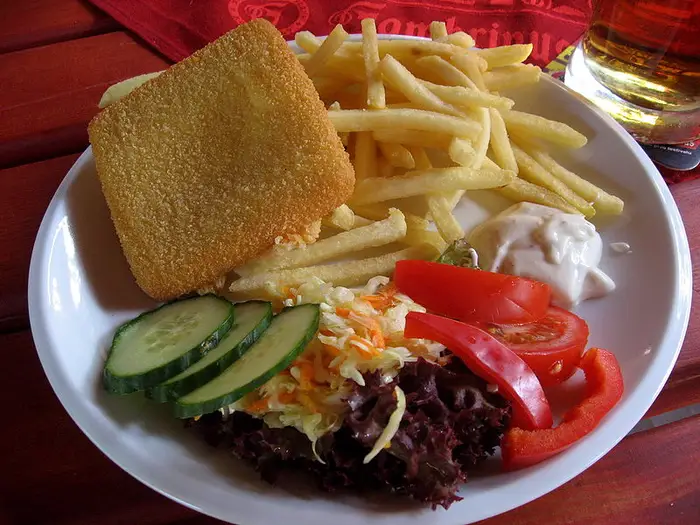 Image Source: insider.com
Smažený sýr literally translates as "fried cheese" – what more could you want at the end of a night out? The hunk of fried cheese is sometimes served as a plate meal with chips and salad, but if you're ordering from a classic fast food outlet you're more likely to eat it inside a bread bun.
7. Greece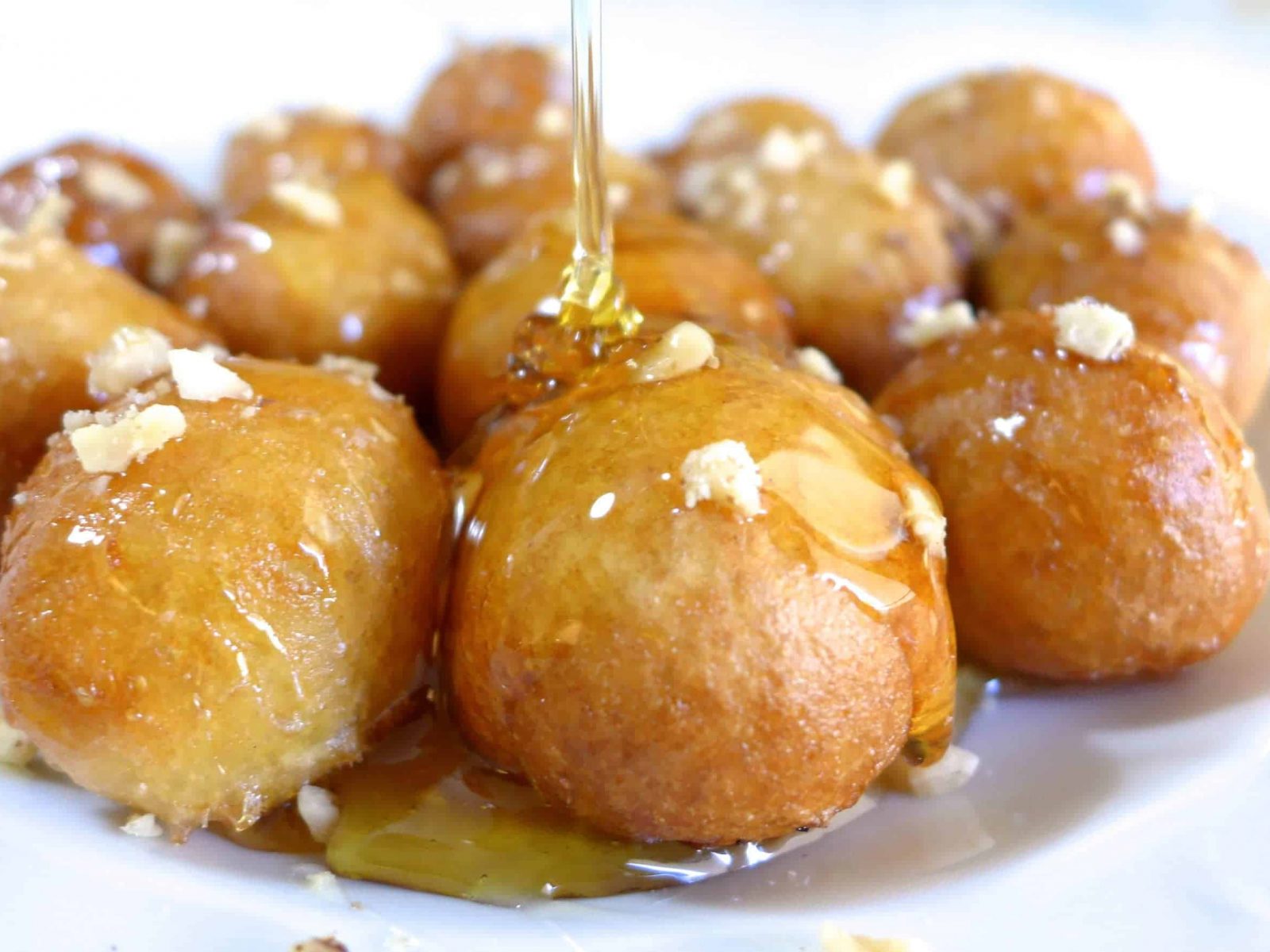 Image Source: mygreekdish.com
Greece is associated more with savoury foods – fresh cheese, pita bread, gyros, meats, fish. However, the Greeks also have a sweet tooth, especially after a night out. That's when you'll likely relish a tray of loukoumades, fried dough balls dressed with honey and cinnamon.
8. Cape Town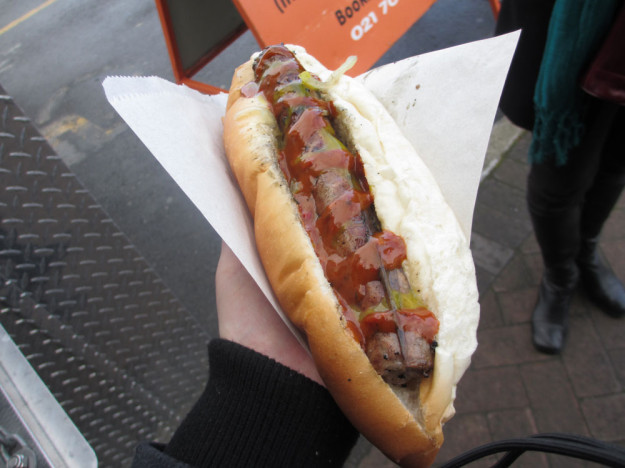 Image Source: eatplayluv.co.za
Boerewors is a type of sausage popular in South Africa, but what happens when you serve this in a classic hot dog roll with condiments? You get a boerie roll, a popular late-night street food dish. Boerewors itself is a super lean sausage made of at least 90% meat, including a mix of beef, lamb, and pork.
9. London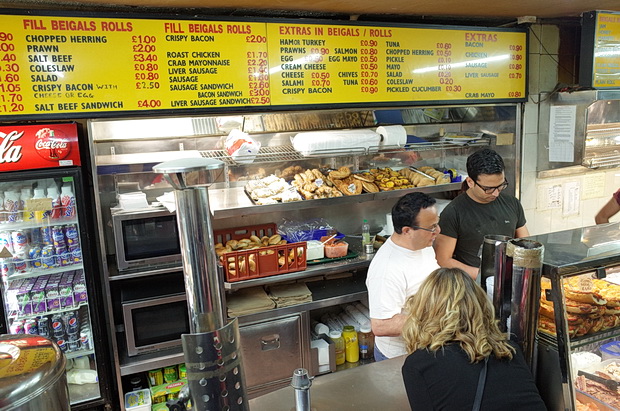 Image Source: urban75.org
Bagels are known as an American thing, but in the East End of London you'll find small hub of bagel-making goodness. Club-goers flock to Brick Lane after a long night to grab a bagel from one of the historic bagel shops, the most popular filling being hot salt beef and mustard.
10. Germany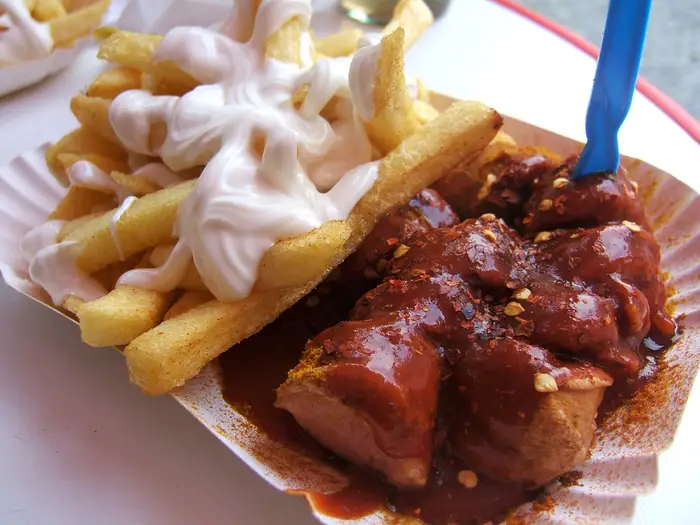 Image Source: insider.com
Currywurst is a German classic – fried sausage cut into bite-sized chunks, covered in curry ketchup and topped with curry seasoning and chilli. You'll find plenty of fast food vendors serving these in the city streets, but it becomes an even greater street food after a night in a wild Berlin club.
11. Netherlands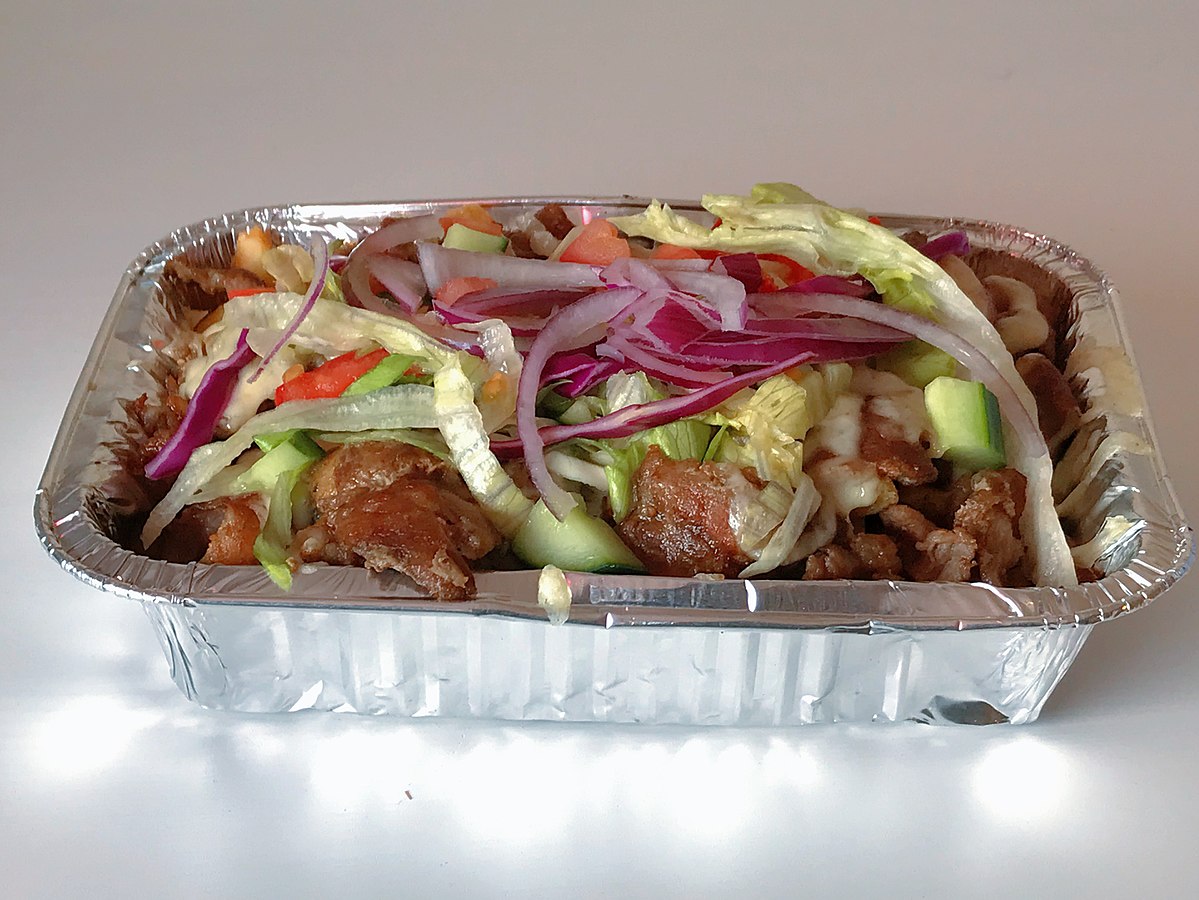 Image Source: wikimedia.org
Like the Brits and the Scots, the Dutch also love some kebab meat at the end of the night. However, they've come up with a slightly different way of eating it. Enter the kapsalon (literally, 'hairsalon'), a metal takeaway tray filled with chips, doner or gyro meat, cheese, lettuce, onion, and garlic sauce and sambal (hot sauce from Indonesia).
12. China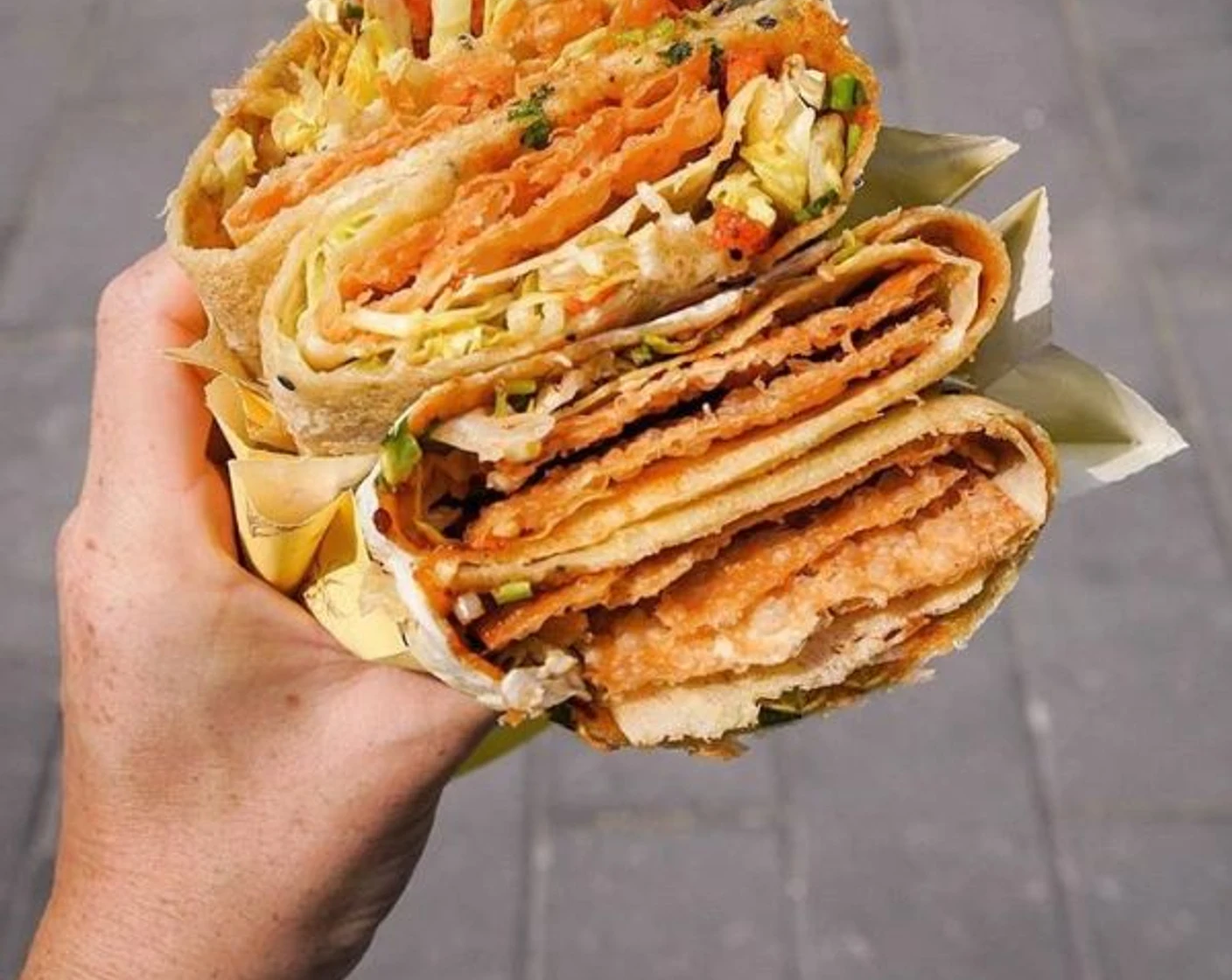 Image Source: sidechef.com
Imagine eating a warm crepe at the end of the night – sounds pretty good, right? Well, in China you can do just that (and France, probably). The jianbing is a popular street food consisting of a thin crepe batter filled with toppings like mustard pickle, scallions, chilli sauce, or hoisin sauce.
13. Argentina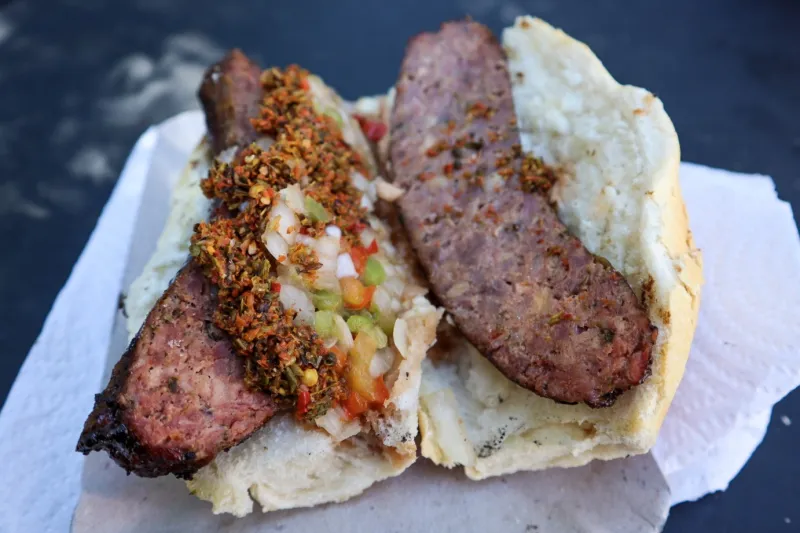 Image Source: nothingfamiliar.com
We're back in hot dog territory with the Argentinian choripán. This popular late night street food consists of grilled and charred chorizo sausage inside a bun, topped with lots of flavourful topping which can be chosen by the eater. The most popular are chimichurri sauce and vinegar, tomato and onion salsa. Go wild!
14. United States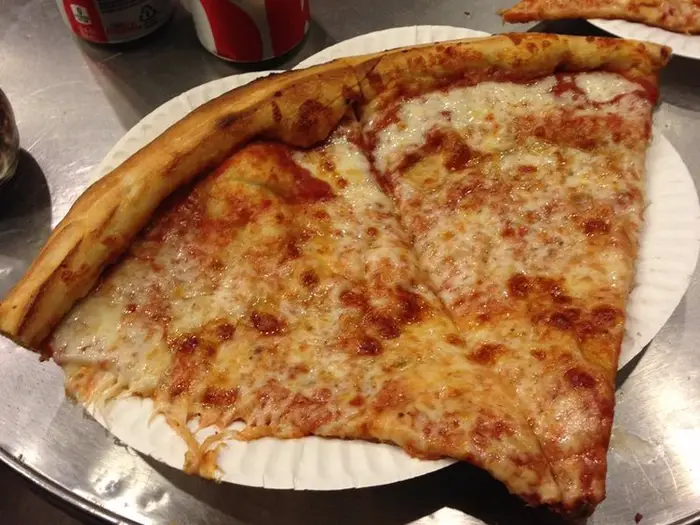 Image Source: insider.com
You don't think we could have made it through a street food list without pizza, do you? In the US – especially in cities like New York and Washington DC – late night party goers head straight for a pizza takeaway at the end of the night. The pizza might not hold up against authentic Italian fare, but for as little as a dollar, who could resist this fatty, cheesy slice?
15. Hong Kong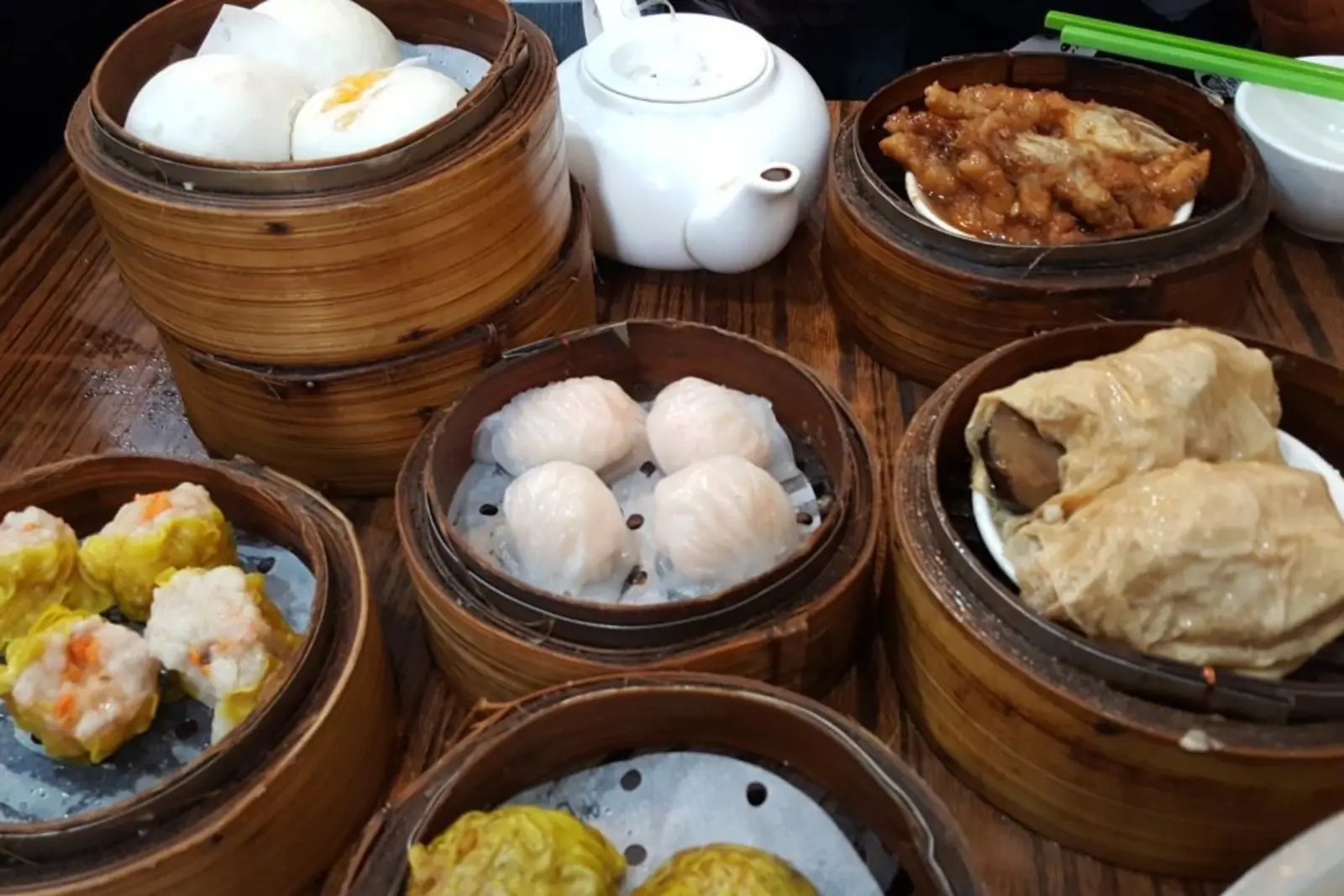 Image Source: afoodieworld.com
We're guessing that you've at least heard of dim sum, the popular Chinese dish featuring dumplings and other small snack dishes. But in Hong Kong, it's actually popular to head to a dim sum place at the end of the night to fill up on dumplings, rolls, taro pudding, and steamed meatballs. A great choice for ending the night with friends.
16. Kenya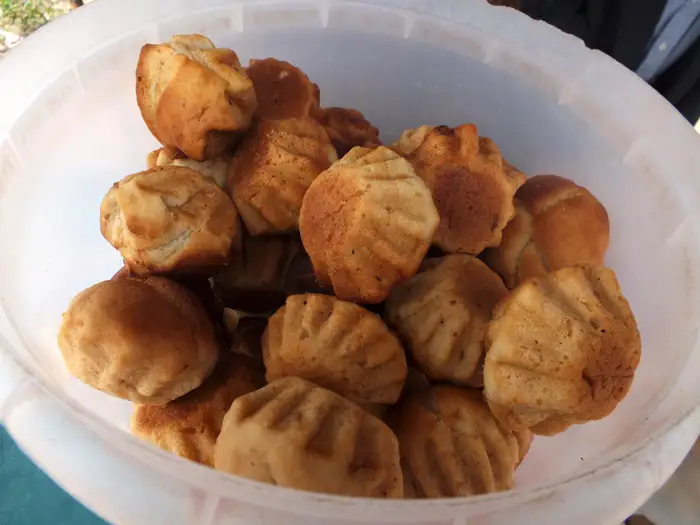 Image Source: insider.com
Back to the fried dough ball end of the popular late night street food chart with Kenya's mandazi. These small bite-size dough balls can either be sweet or savoury depending on your preference, so you could try a version with coconut or cinnamon or try them alongside a curry.
17. Ireland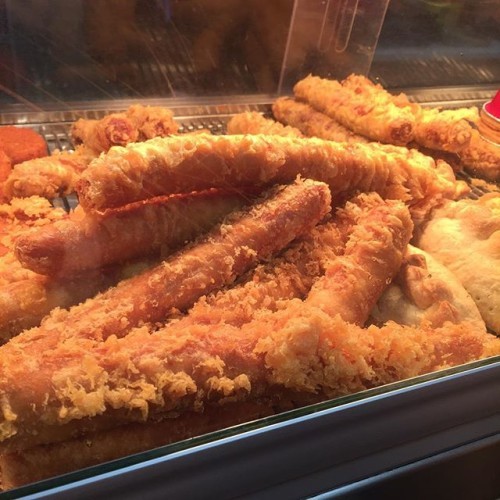 Image Source: dailyedge.ie
A classic fish shop is a popular choice for lunch, dinner, or even late night snacks across the United Kingdom and Ireland. However, in Ireland, they have a preference for a battered sausage at the end of a night out. A pork sausage is dipped in fish batter and then served with or without chips – it's the perfect thing to soak up alcohol.
18. Philippines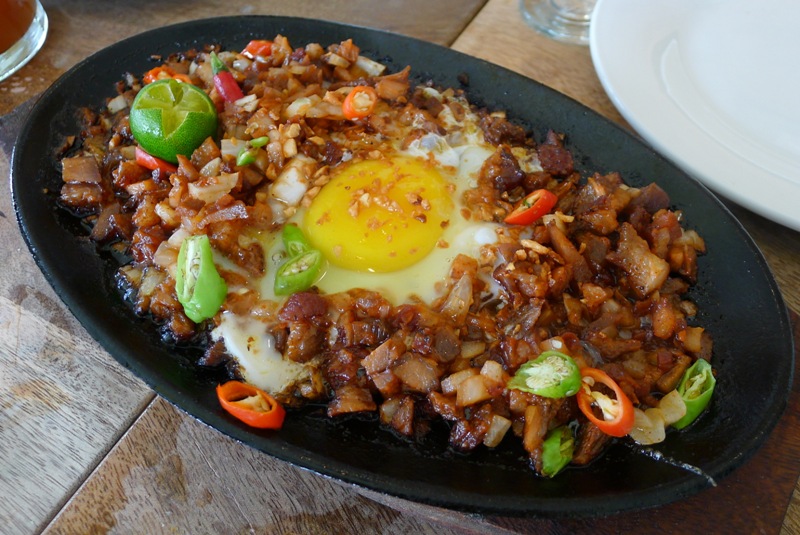 Image Source: adelinefilamfood.com
At the end of a night out in the Philippines, you're pretty likely to come across this hearty dish. Chopped pig parts and chicken livers are fried up with chilli and citrus flavours to make a delicious sweet and sour dish that's often complemented with an egg. You won't be able to resist.
19. Thailand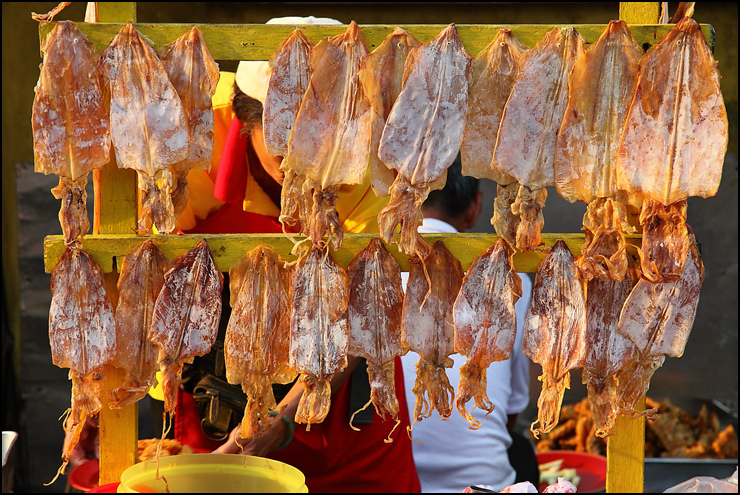 Image Source: crazyfromkong.blogspot.com
Don't be surprised if some of your friends start tucking into a whole squid at the end of your night in Thailand. Dried squid is a popular street food, and drunk people can't get enough of it, apparently. If you don't fancy that, many people also tuck into a plate of khao phat (fried rice) after some drinks.
20. Australia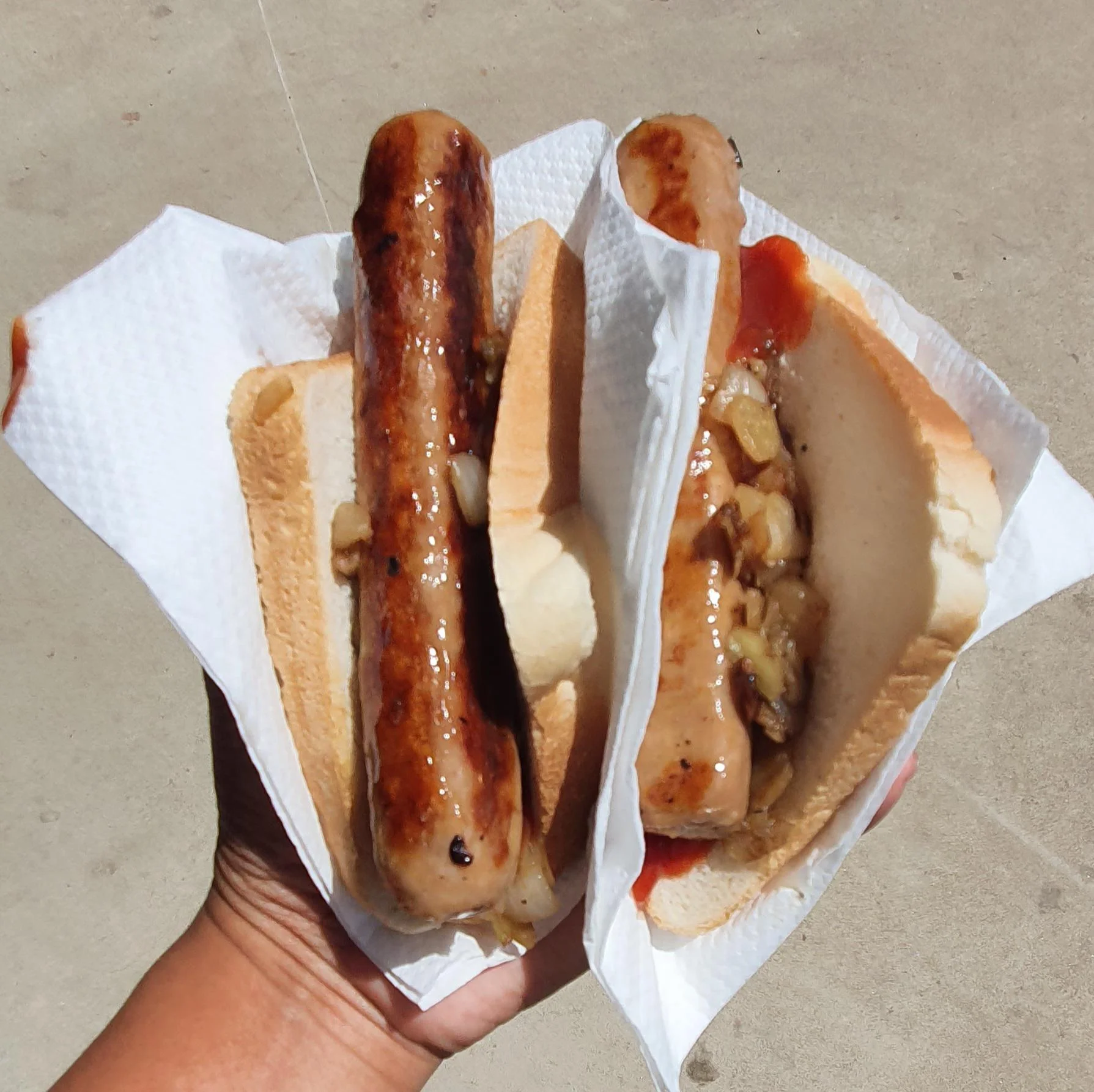 Image Source: Reddit @nottitantium
Yes, this may just look like a humble sausage in bread, but in reality…. Actually, that's all this is. Sausage in bread. But the 'snag' is a popular item for drunk Australians, probably because of its simplicity and fat-to-carb ratio. Really, all anyone wants at the end of the night is some meat on bread, right?
21. South Africa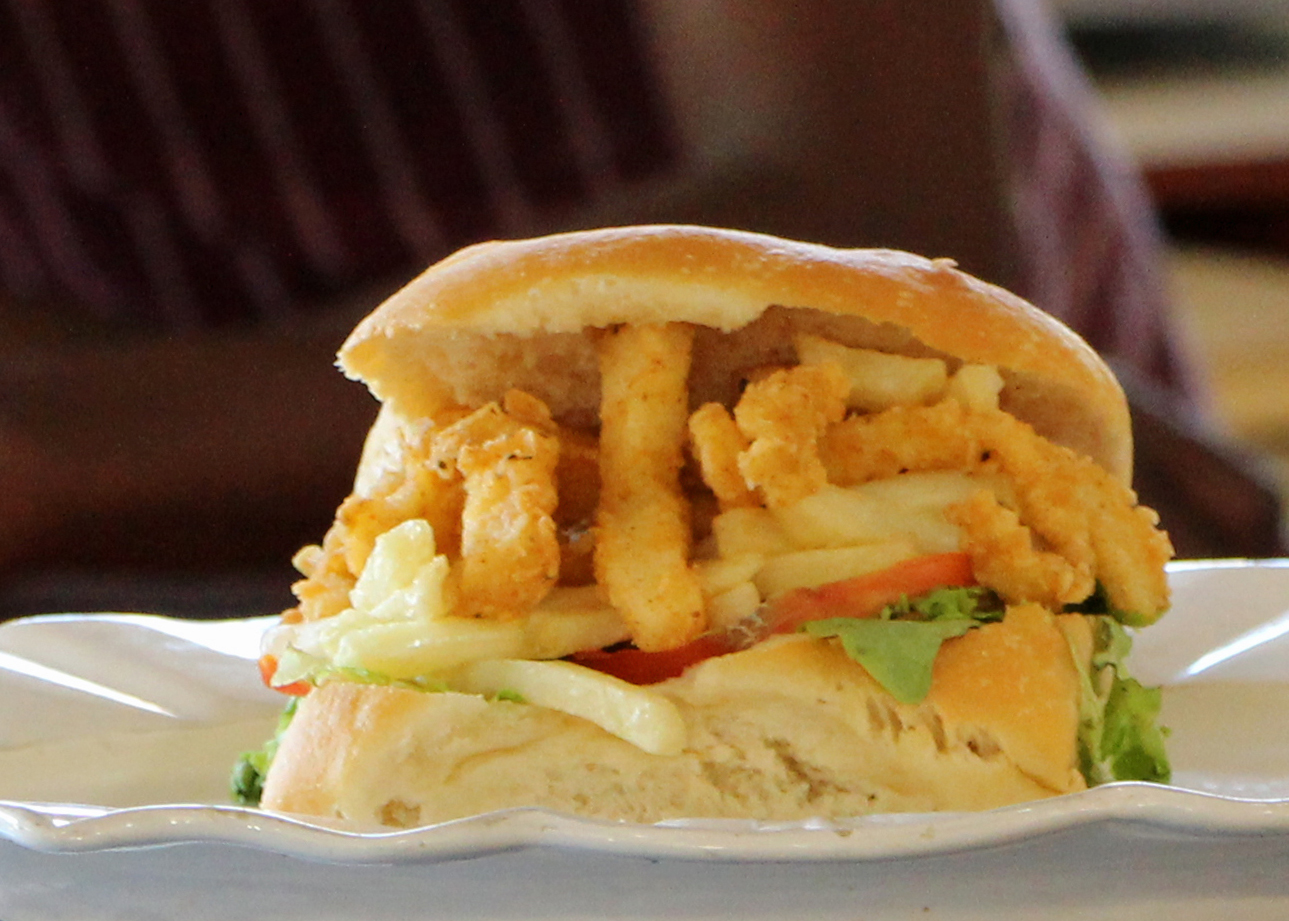 South Africa's Gatsby is the chip sandwich taken to another level. Inside a hunk of bread, you'll find chips, salad, and sauces, along with other fillings that can be chosen by preference, such as calamari, steak, sausage, pickles, or eggs. And if you're wondering, this is actually named after the novel The Great Gatsby, or, rather, the 1974 film version – it was playing at the cinema when the sandwich was invented and the name stuck.
22. United Kingdom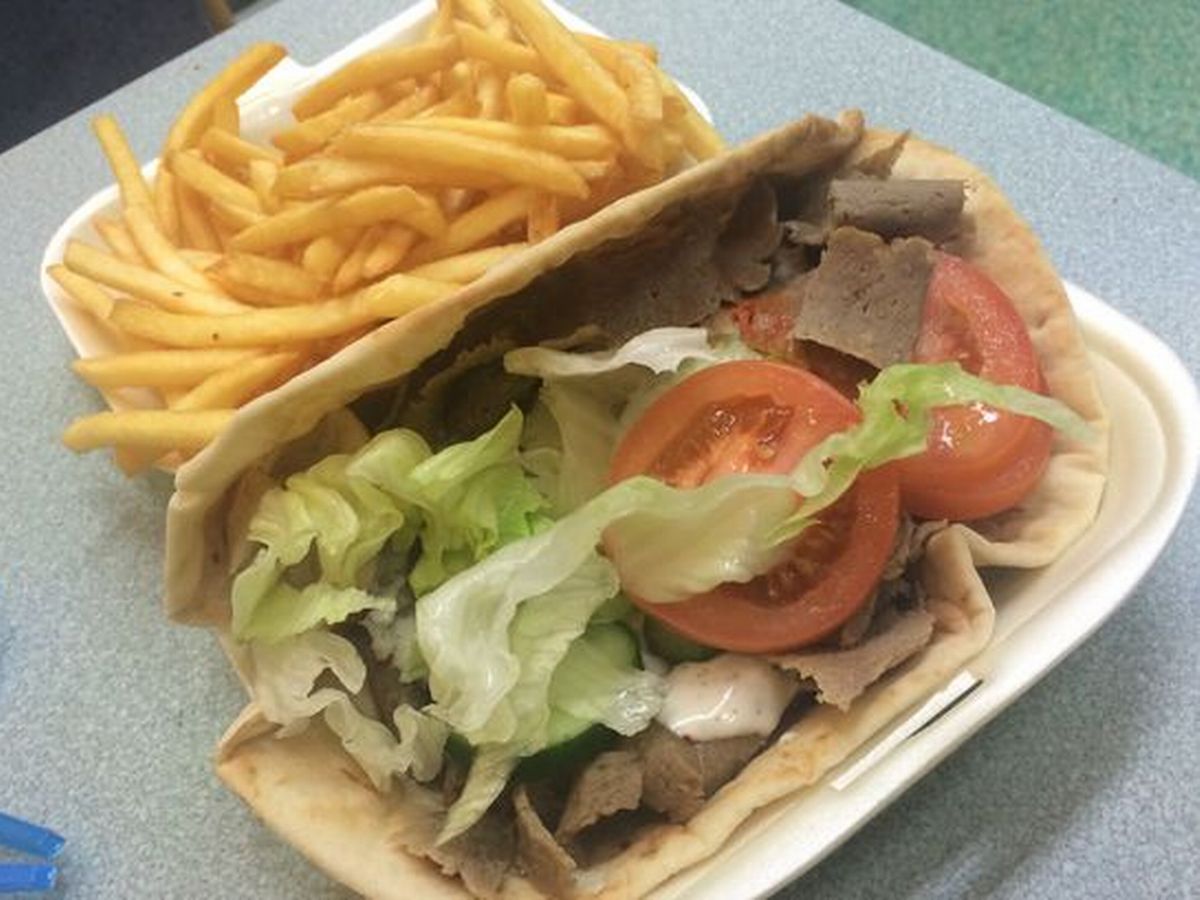 Image Source: liverpoolecho.co.uk
A hot and greasy kebab is a staple of a night out in the United Kingdom. Many club goers will pour into takeaways after a night of drinking to grab a pita flatbread filled with salad and kebab meat, which is sliced fresh off a vertical rotisserie. This is often served alongside chips, leading to a filling post-party meal.
23. Turkey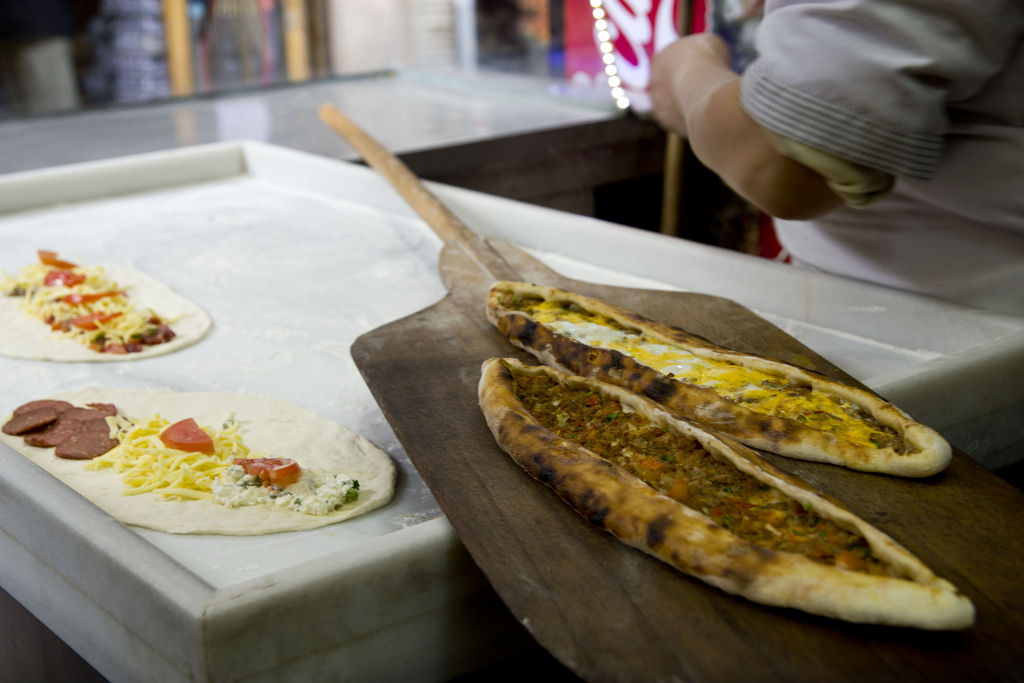 Image Source: theculturetrip.com
The kebab may have been invented by Turkish immigrants, but back in Turkey, they have their own late night street food of choice. The pide is a flatbread filled with cheese or ground meat meat (or both) and then baked in a hot stone oven until it's piping hot.
24. Hawaii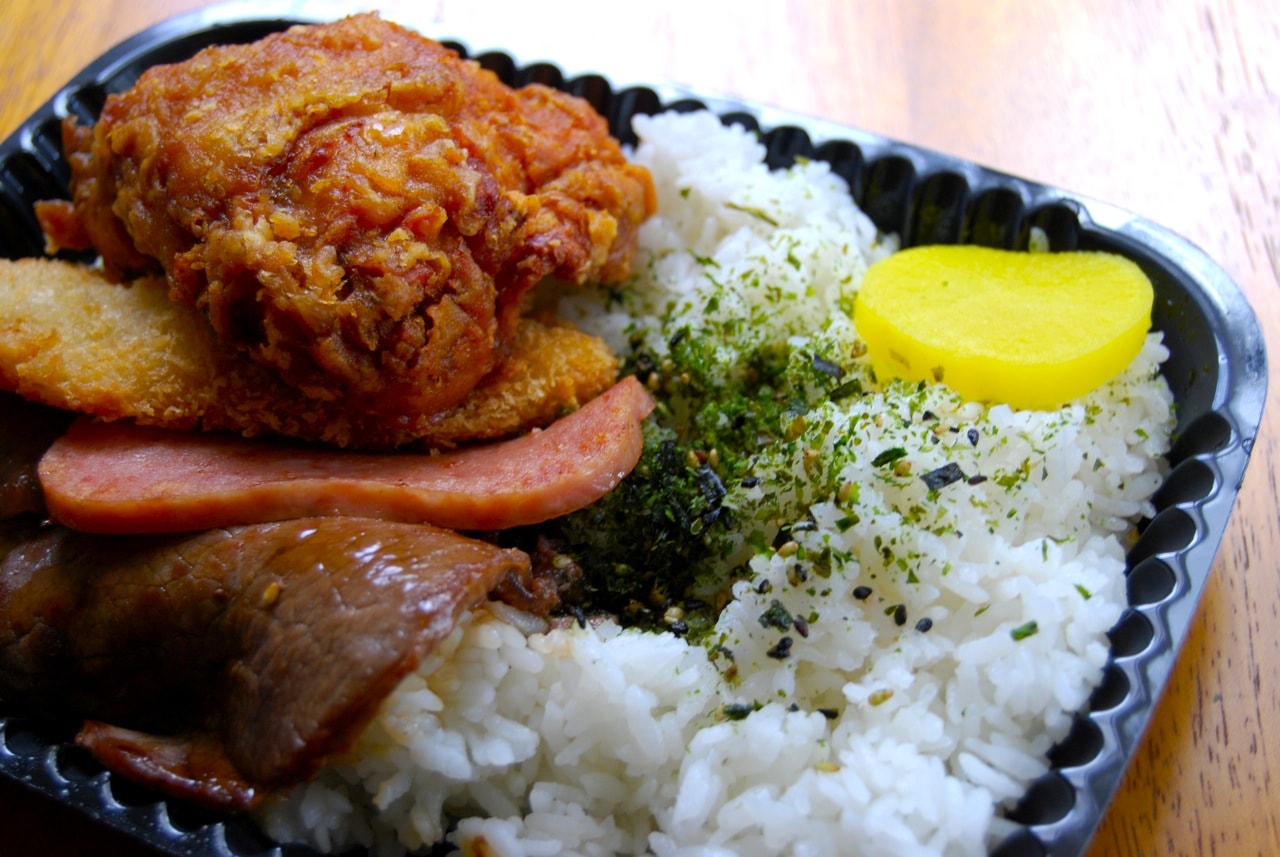 Image Source: theculturetrip.com
The late night restaurant of choice for many drunk Hawaiians is Zippy's, a local chain of takeaways serving hearty Hawaiian food. Their most popular dish for drunk people is a feast of carbs and flavours: fried chicken, fish, beef, and Spam all served on top of rice.
25. Trinidad and Tobago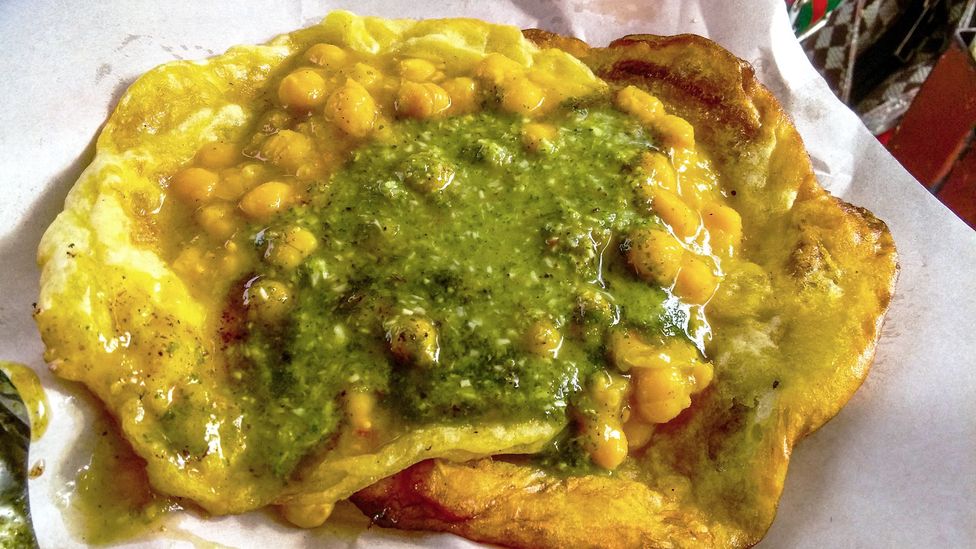 Image Source: bbc.com
In Trinidad and Tobago, they have their own version of a fried flatbread/dough street food. Doubles is a meal consisting of fried dough filled with a curried chickpea curry (channa) and pickles such as kuchela, a spicy mango sauce. There's no way of eating this beautiful curry-dough combi without getting dirty fingers, so just tuck in.
26. Mexico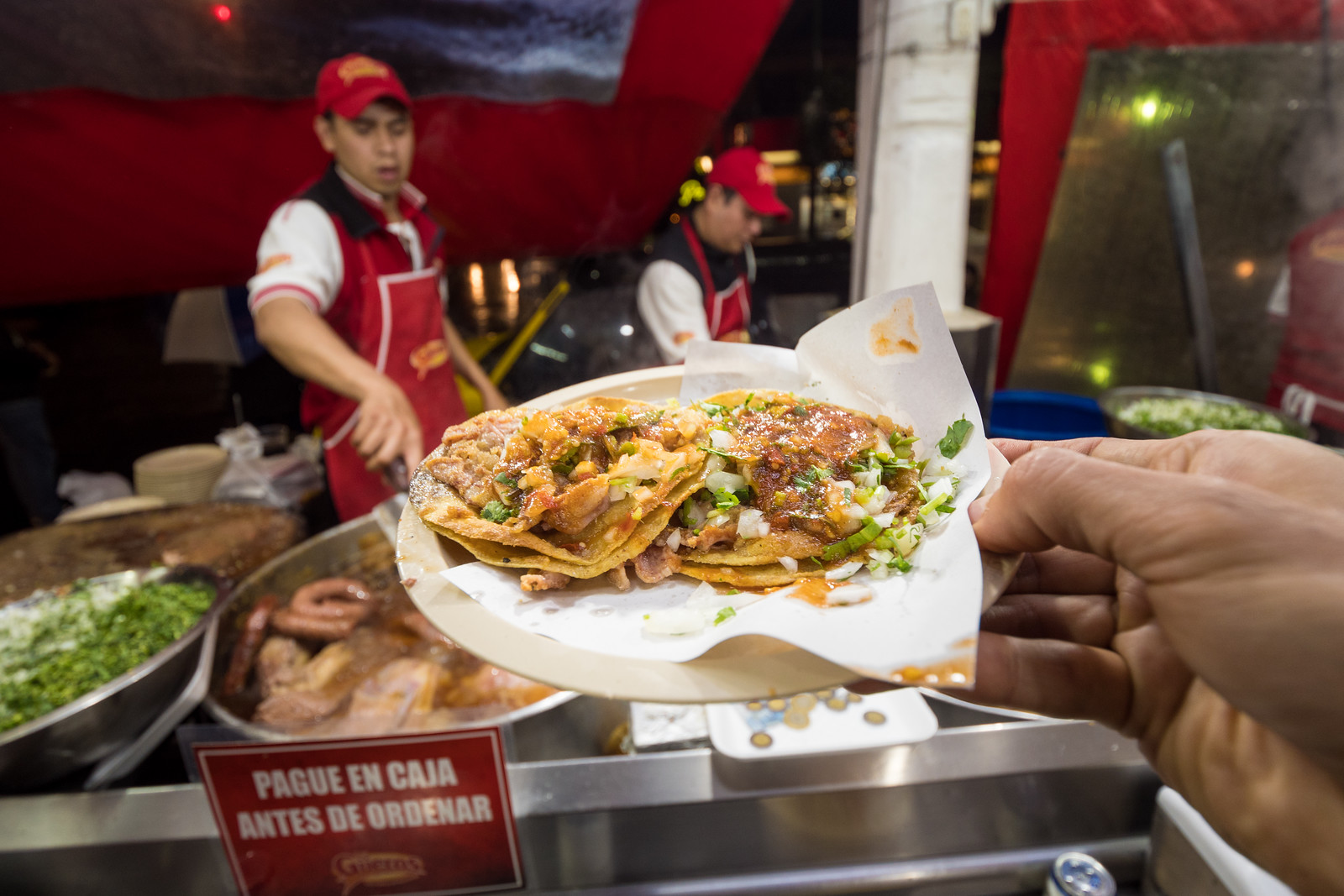 Image Source: migrationology.com
Tacos are a Mexican staple, so it makes sense that they also double as a popular late night snack. If you've never had one, a taco is a hand-sized corn tortilla stuffed with hot meat fillings. All in all, you can expect to sample succulent pork, chorizo sausage, potatoes, and vegetable sauces.
27. India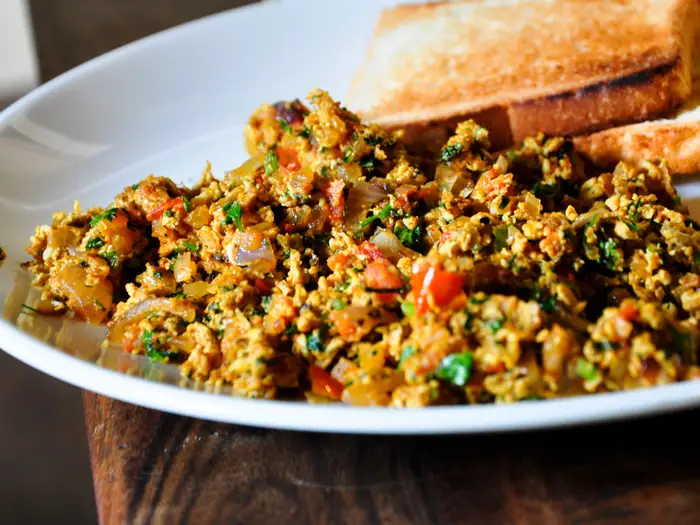 Image Source: insider.com
In India, the late-night street food of choice is Bhurji-Pav, a scrambled egg dish that is flavoured with classic Indian spices like turmeric, coriander, and red and green chillis. It's often served with white bread, making for a pretty nutritious post-night-out meal.
28. South Korea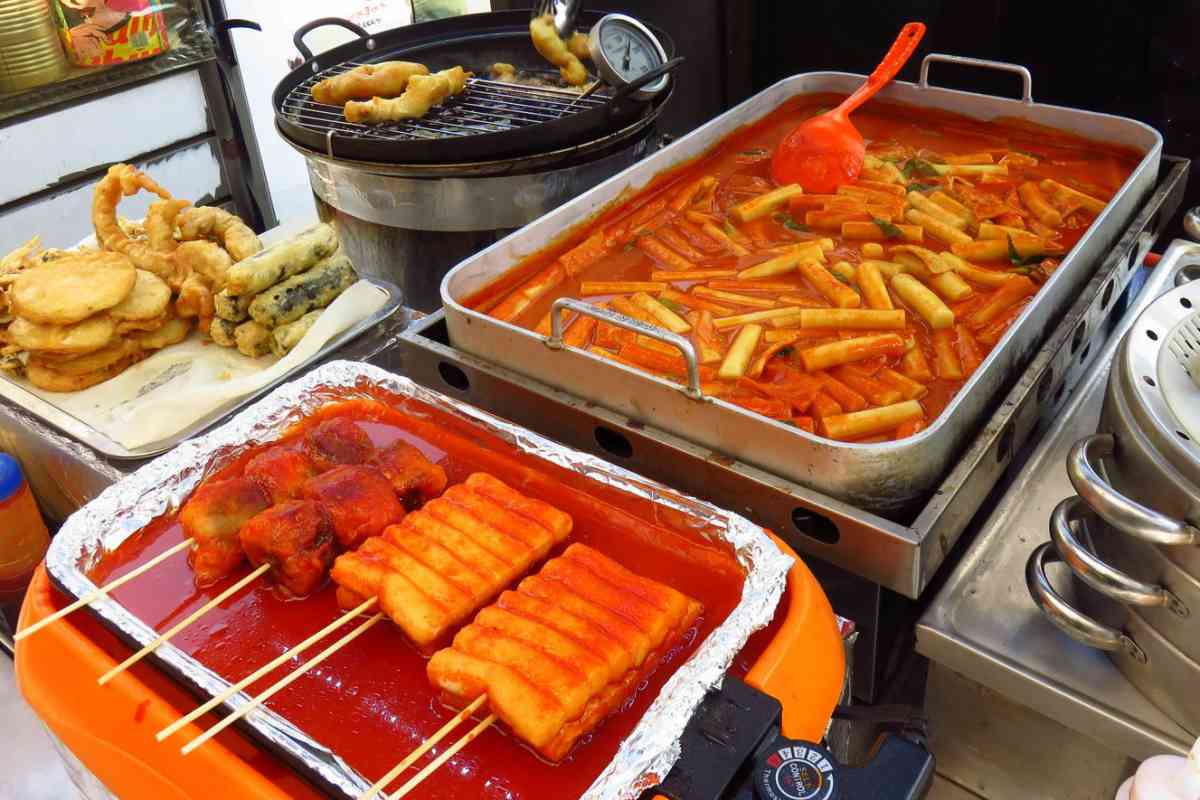 Image Source: brightinternships.com
Tteokbokki is a Korean staple, which can be eaten both as a classic restaurant dish and as hearty street food. This is most popular in the evening, where the sticky rice cakes can be bought on a stick, slathered with spicy gochujang sauce. This is sometimes bought alongside odeng, a fishcake on a stick.
29. Italy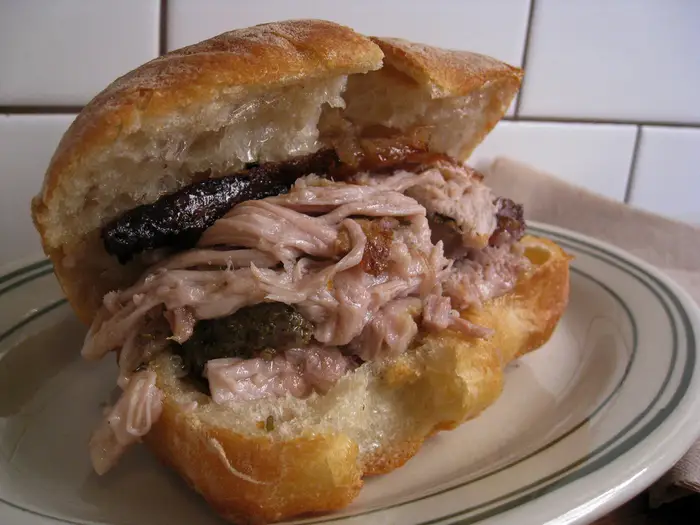 Image Source: insider.com
The Italians might be known for their pizza, but like many other nations, when they're drunk they tend to run for meat and bread. The porchetta sandwich is a good example, a popular and easy-to-buy staple made of hot pork roast lovingly stuffed between a buttered bread bun.
30. Iran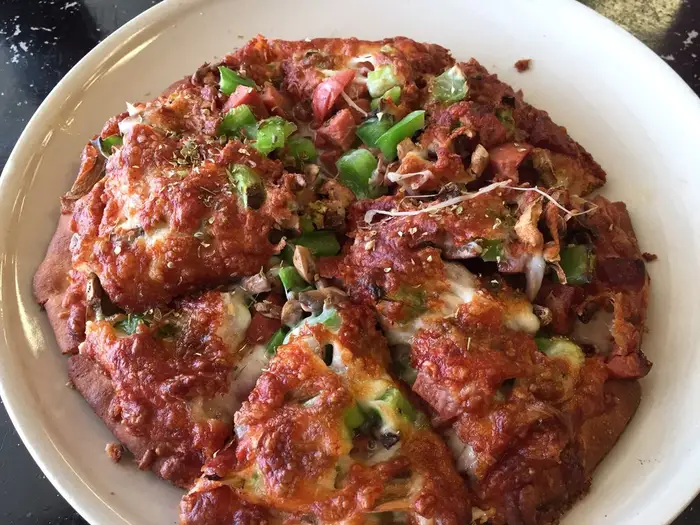 Image Source: insider.com
Ever heard of Persian pizza? If not, then you're missing out. This popular street food consists of your standard pizza base but filled to the brim with toppings including peppers, meats, sausages, cold cuts, mushrooms, and slathered with pizza cheese to finish.