1. Alabama – Golden Flake Potato Chips
imagesource/al.com
There are plenty of salty, crispy chips out there, but nothing compares to Alabama's, Golden Flake Potato Chips – they're the king of potato chips. The recipe has stayed the same for over 100 years and these seasoned chips are still made in the Heart of Dixie every day.
2. Alaska – Smoked Salmon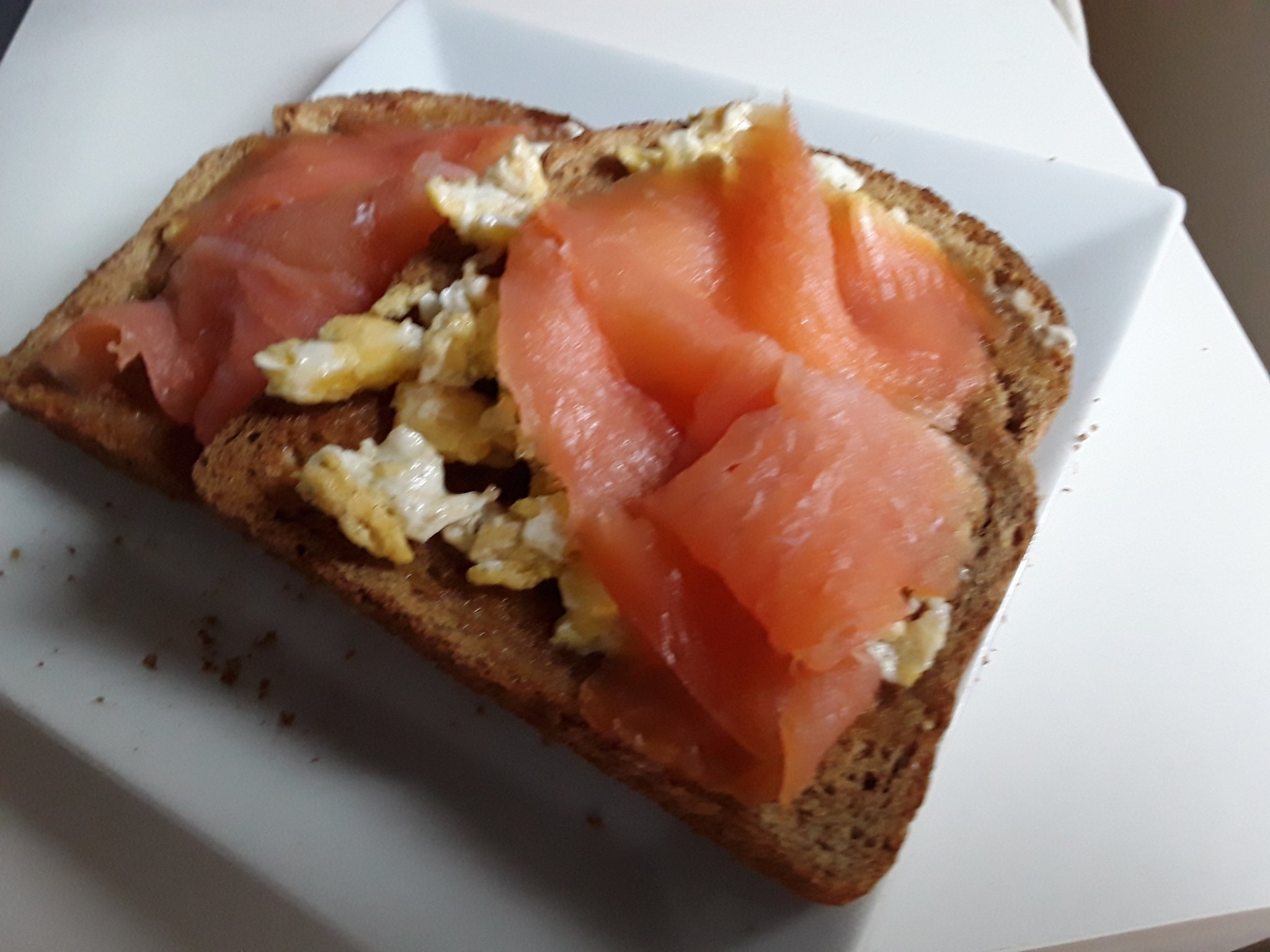 imagesource/twitter
Alaska is known for many things, in particular, it's Salmon, which it's famous for! It's the state's official fish after all and makes for the perfect snack for Alaskans. You're best off trying this local delicacy in between a nice piece of warm, crusty, buttered bread.
3. Arizona – Prickly Pear Cactus Candy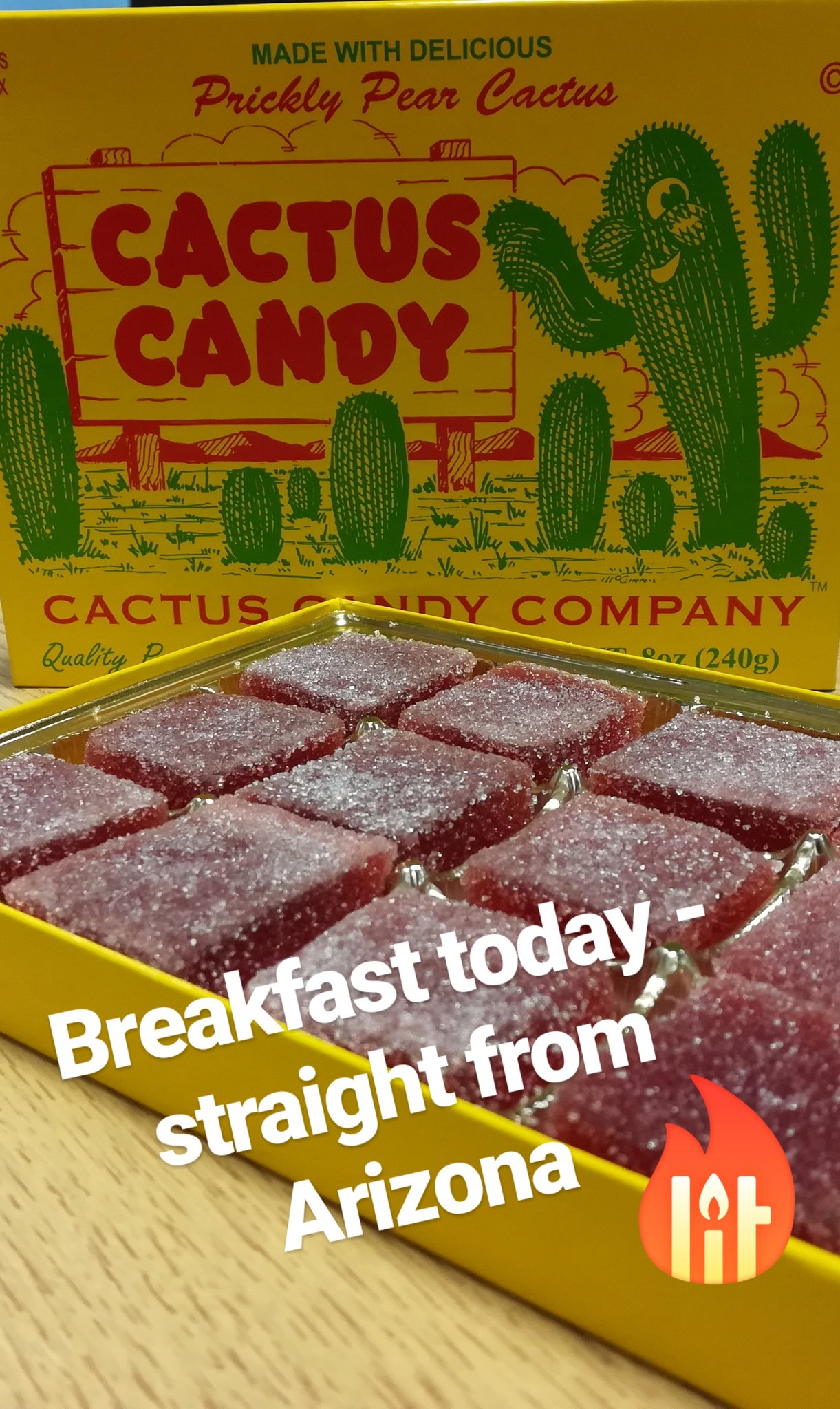 imagesource/twitter
Prickly Pear you say? What on earth is that you ask? Well, in Arizona, it's known as a soft sugar free sanded jelly candy made from real pears making it a satisfyingly sweet treat for all. But you have to be careful not to get too addicted, they really are that good!
4. Arkansas – Fried Pickles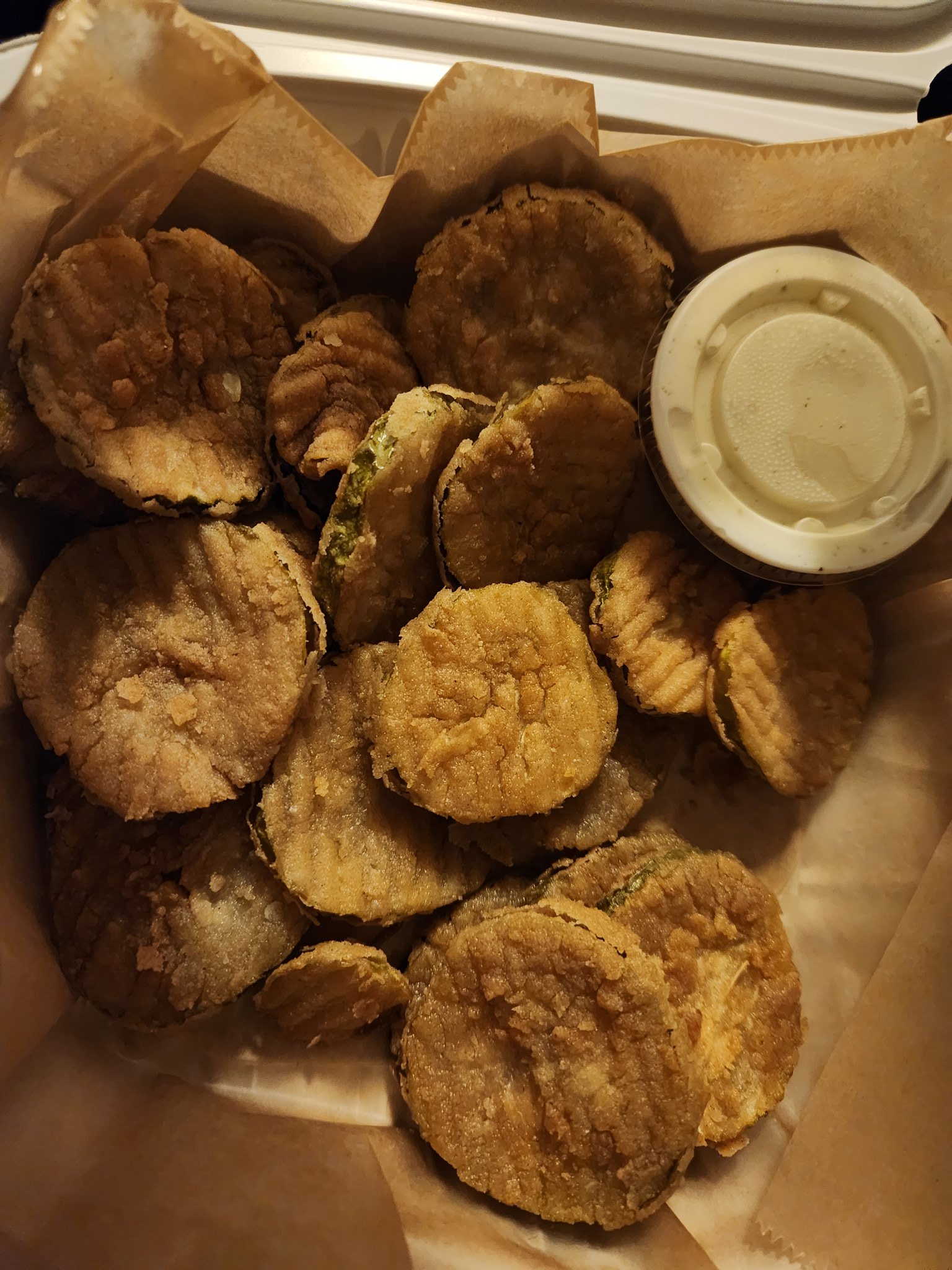 imagesource/twitter
Fried pickles might not be to everyones fancy but in Arkansas, they're a staple at the best sports bars in town. They hold a special places in the heart of Arkansans and legend has it that the snack became popular when Bernell "Fatman" Austin created a drive in restaurant where they held a yearly "Pickle Fest".
5. California – See's Candies
imagesource/twitter
If you're looking for a signature treat in California, look no further than See's Candies Shop to get a box of their sweets! You can also get them from most grocery stores though as well. The See's Candies Stores began in Los Angeles in 1921.
6. Colorado – Rocky Mountain Oysters
imagesource/twitter
Rocky Mountain Oysters may sound like a type of shellfish but in Colorado, this specialty is actually deep fried bull testicles. This slightly bizarre textured calamari type snack can be found in most spots across the Centennial State – you're best off going to some of the older restaurants.
7. Connecticut – Pez
imagesource/twitter
Ever wondered where the F Pez sweets came from? Look no further than Connecticut. Pez was manufactured in 1927 and the head quarters have been in the Constitution State since the 70s. These sugary snacks have become some of the most popular candy's in the world!
8. Delaware – French Fries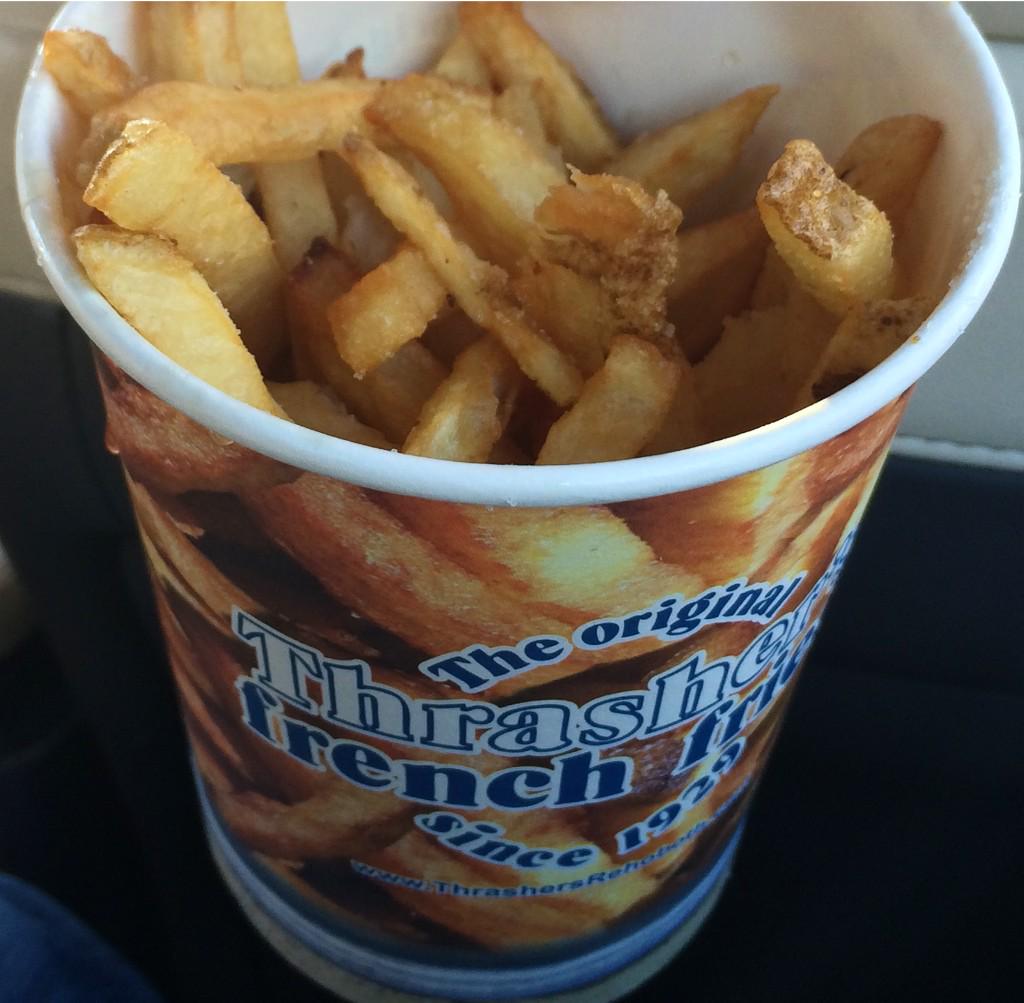 imagesource/twitter
If theres one thing that Delaware knows how to do, it's French Fries and if you want a signature Delware fry experience, then you might want to head to Thrashers on the Rehoboth Beach boardwalk where they've served them since 1929. Make sure you eat yours with some vinegar.
9. Florida – Oranges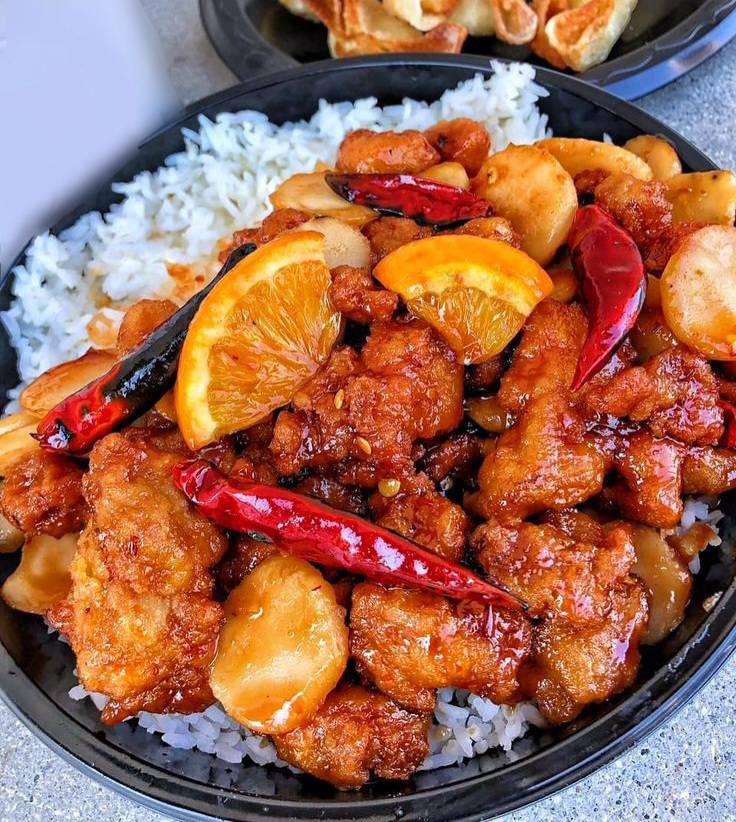 imagesource/twitter
The Orange blossom is the state flower and oranges are the state fruit so it probably doesn't come as much of a surprise to know that Oranges are the states snack. When we say snack we mean more of a cocktail. Mixing Champagne with some orange juice to make a Mimosa to be exact.
10. Georgia – Peaches
imagesource/twitter
Peaches are the most iconic food of the state of Georgia. It's known for it's peaches and the people from here really are that crazy about this syrupy sweet fruit. Honestly, you should taste their home made peach iced tea, it's to die for, so it comes as no surprise to find that Peaches are the states favourite 'snack'.
11. Hawaii – Shave Ice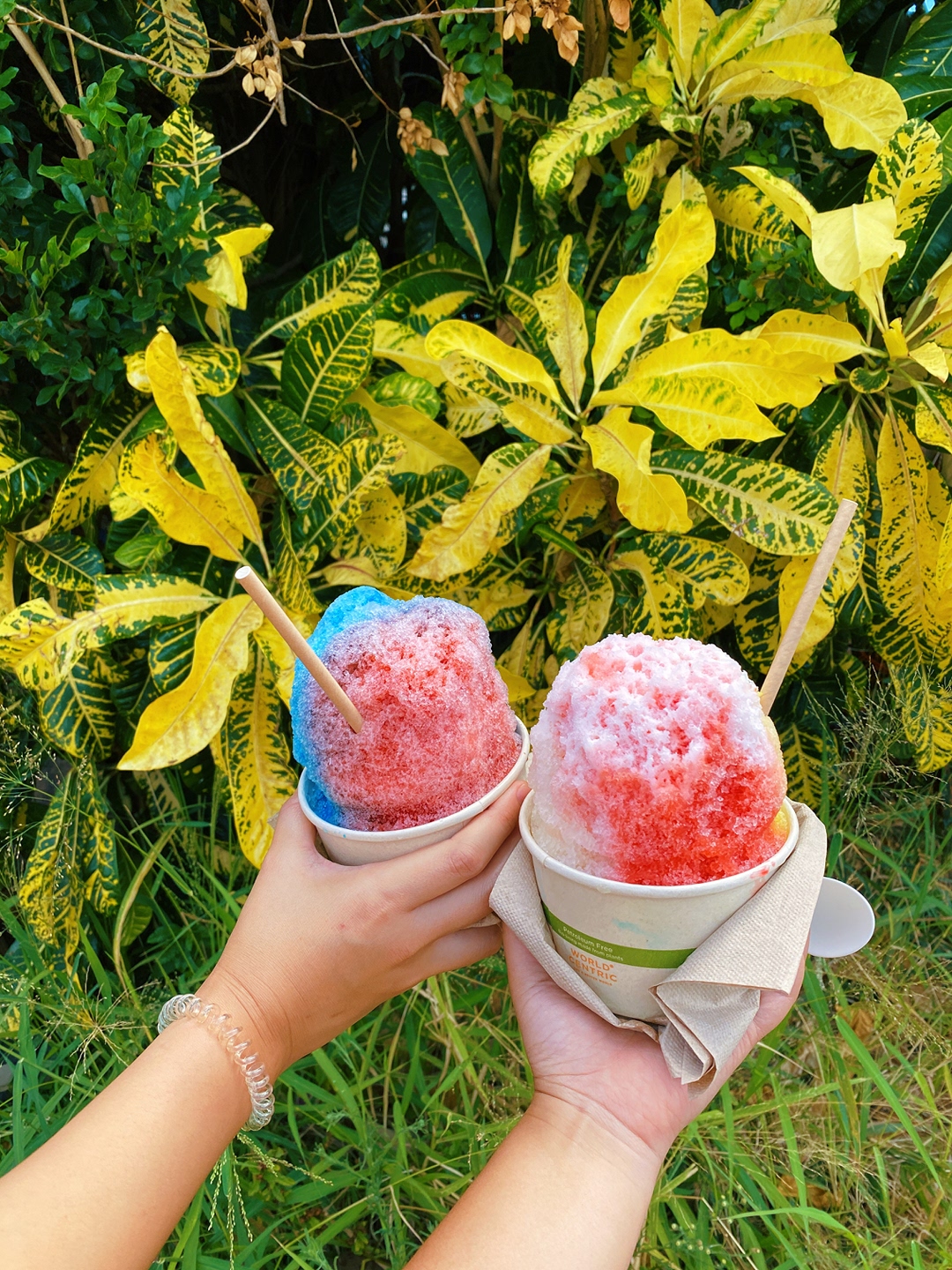 imagesource/twitter
Now, we all know just how hot it can get in Hawaii and the absolute best way to cool yourself down if with some shave ice. This refreshing snack is more of a dessert and it's made from shaving a block of ice topped with flavors like guava, lychee, green tea, yuzu or classic flavors like strawberry and cherry.
12. Idaho – Ice Cream Potato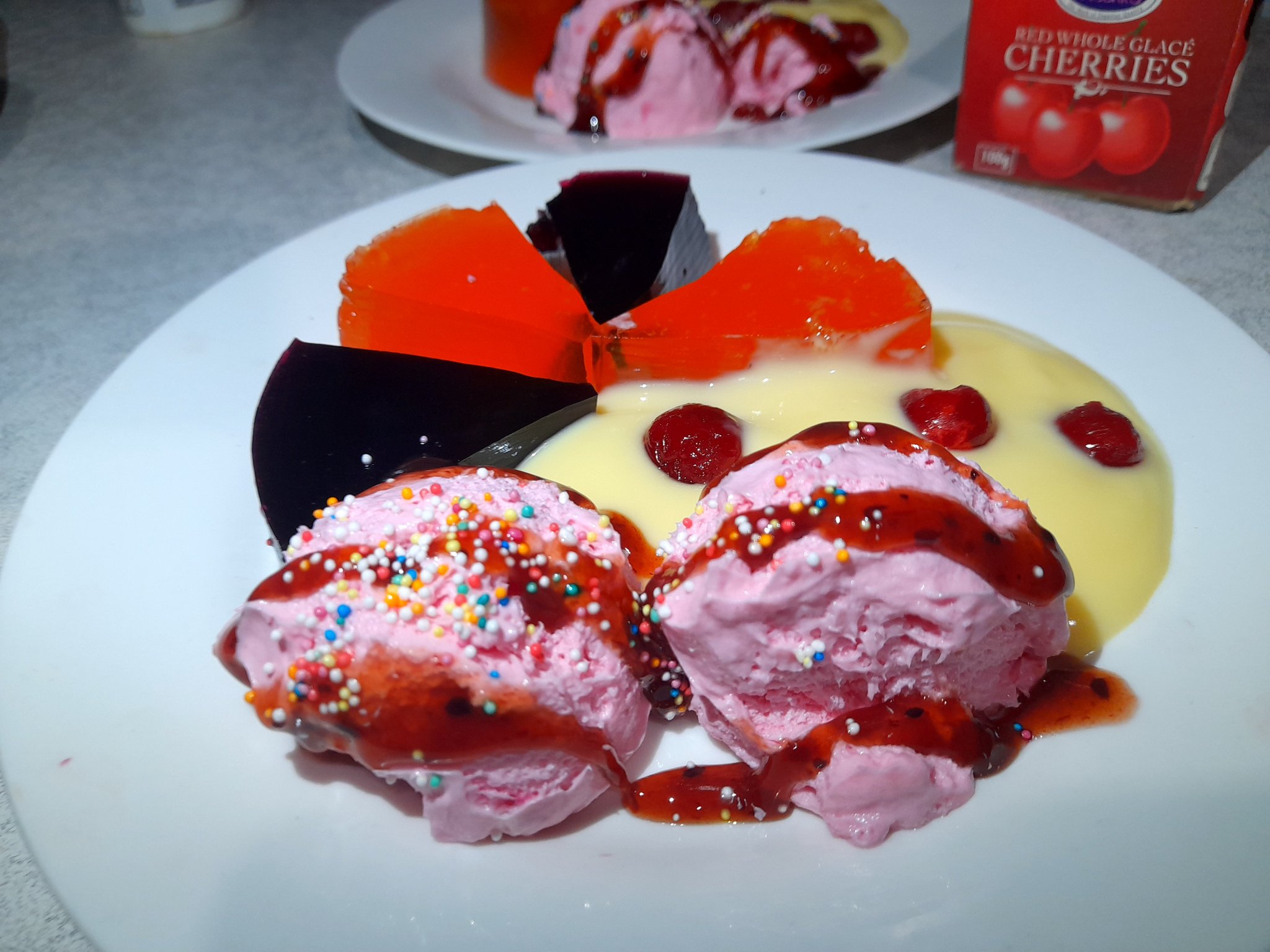 imagesource/twitter
Idaho really is crazy about potatoes and the folks of this state will even eat them for dessert. In Idaho, you'll find this unusual dessert called the ice cream potato, which is made with vanilla ice cream moulded into the shape of a potato, covered in cocoa and topped with whipped cream and chocolate.
13. Illinois – Popcorn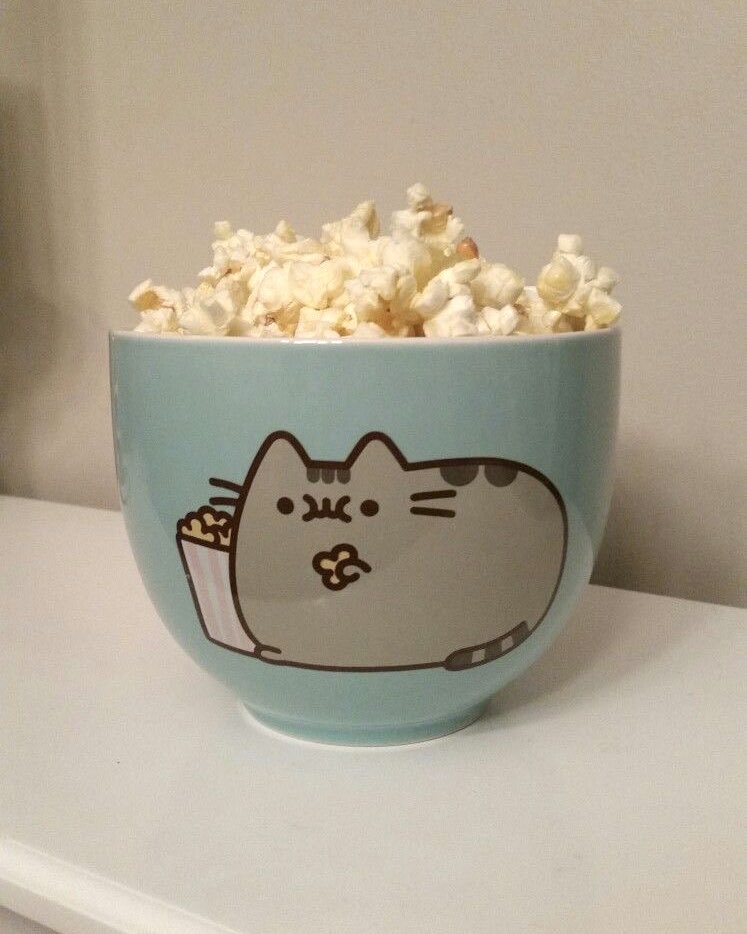 imagesource/twitter
Illinois named Popcorn as their official state snack in 2003 and if you head to Chicago, the chances are you'll find bags of Chicago Mix Popcorn which is made with a controversial mix of cheddar cheese and caramel corn making it the perfect sweet and salty mix.
14. Indiana – Sugar Cream Pie
imagesource/twitter
Indiana's signature pie is their famous dessert, sugar cream pie and is so integral to the state's identity that it's referred to as Hoosier pie. It's made with sugar, milk, butter, vanilla, cinnamon and cornstarch making it the perfect budget friendly snack.
15. Iowa – Taco Pizza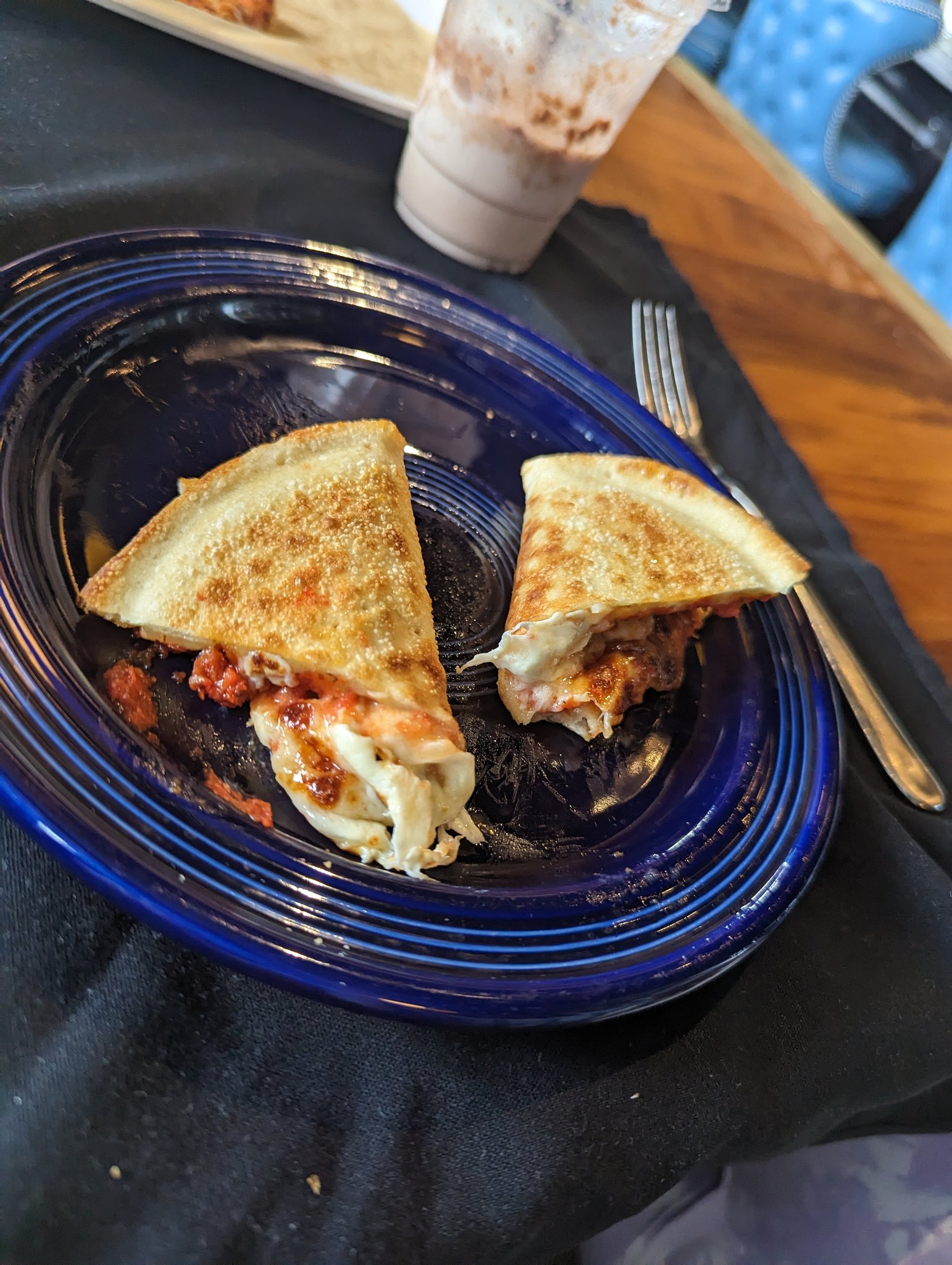 imagesource/twitter
Who doesn't love Tacos? And who doesn't love pizza? Well, the Iowa based pizza chain, Happy Joe's, makes this taco pizza mash up which features refried beans, sausage, taco seasoning, beef, lettuce, tomatoes and taco chips. And if you really want to add that extra oomph, you can top it with sour cream, black olives and onions.
16. Kansas – Fried Chicken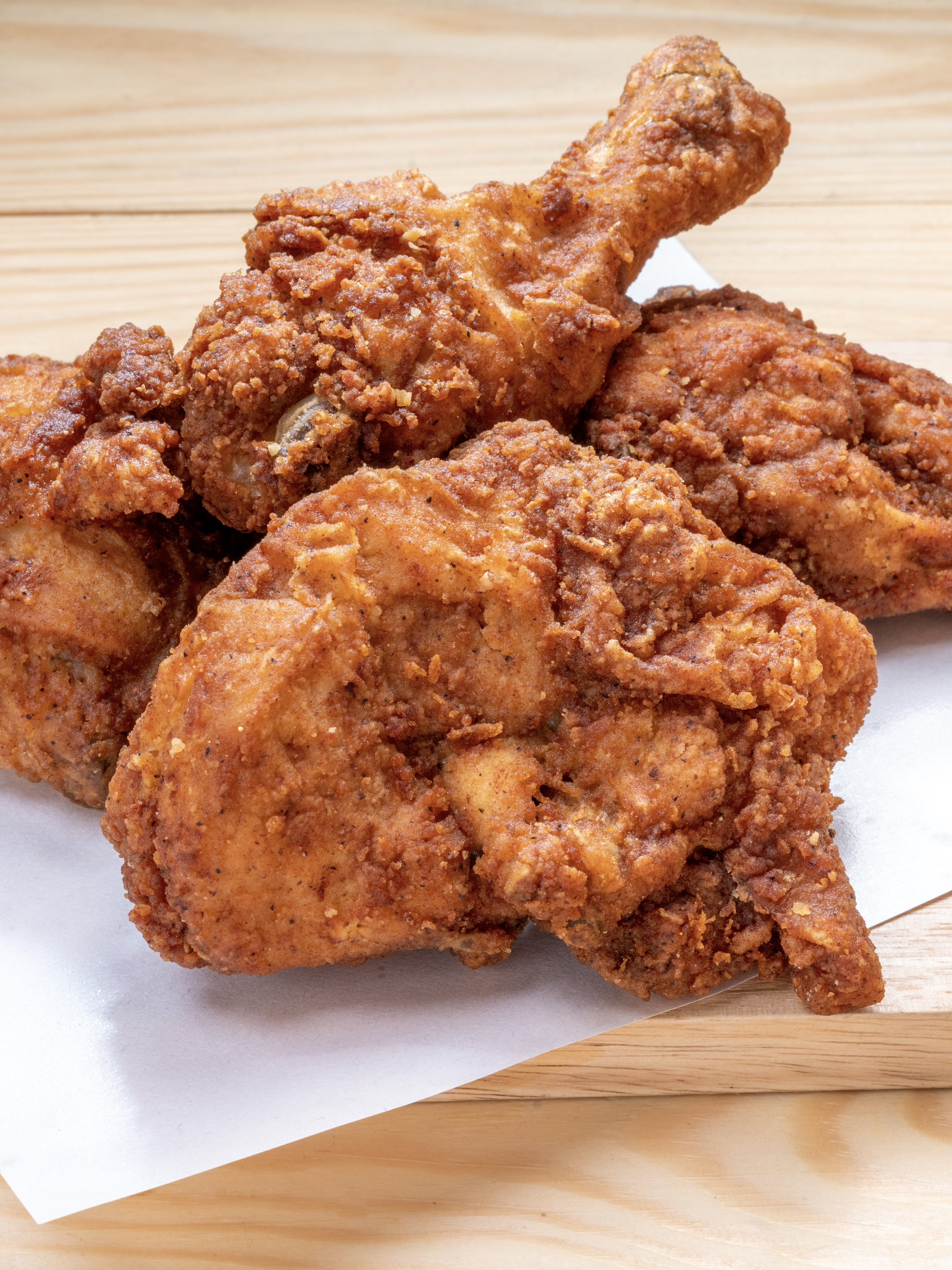 imagesource/twitter
Fried chicken is eaten all over the place, but in Kansas City, you need to try Gus' which has been voted America's best fried chicken. Gus's lists fried chicken as a snack on their menu as well as a main…who's going to complain about eating different types of fried chicken? I wouldn't!
17. Kentucky – Bourbon Balls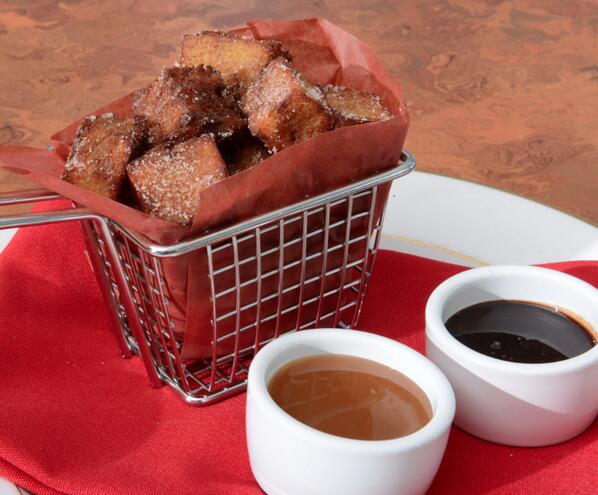 imagesource/twitter
95% of the world's supply of bourbon is crafted in the state of Kentucky. Bourbon and Kentucky go hand in hand and when it comes to bourbon flavored snacks, look no further than bourbon balls. They're soaked in bourbon and dipped in chocolate and they're delicious.
18. Louisiana – Beignets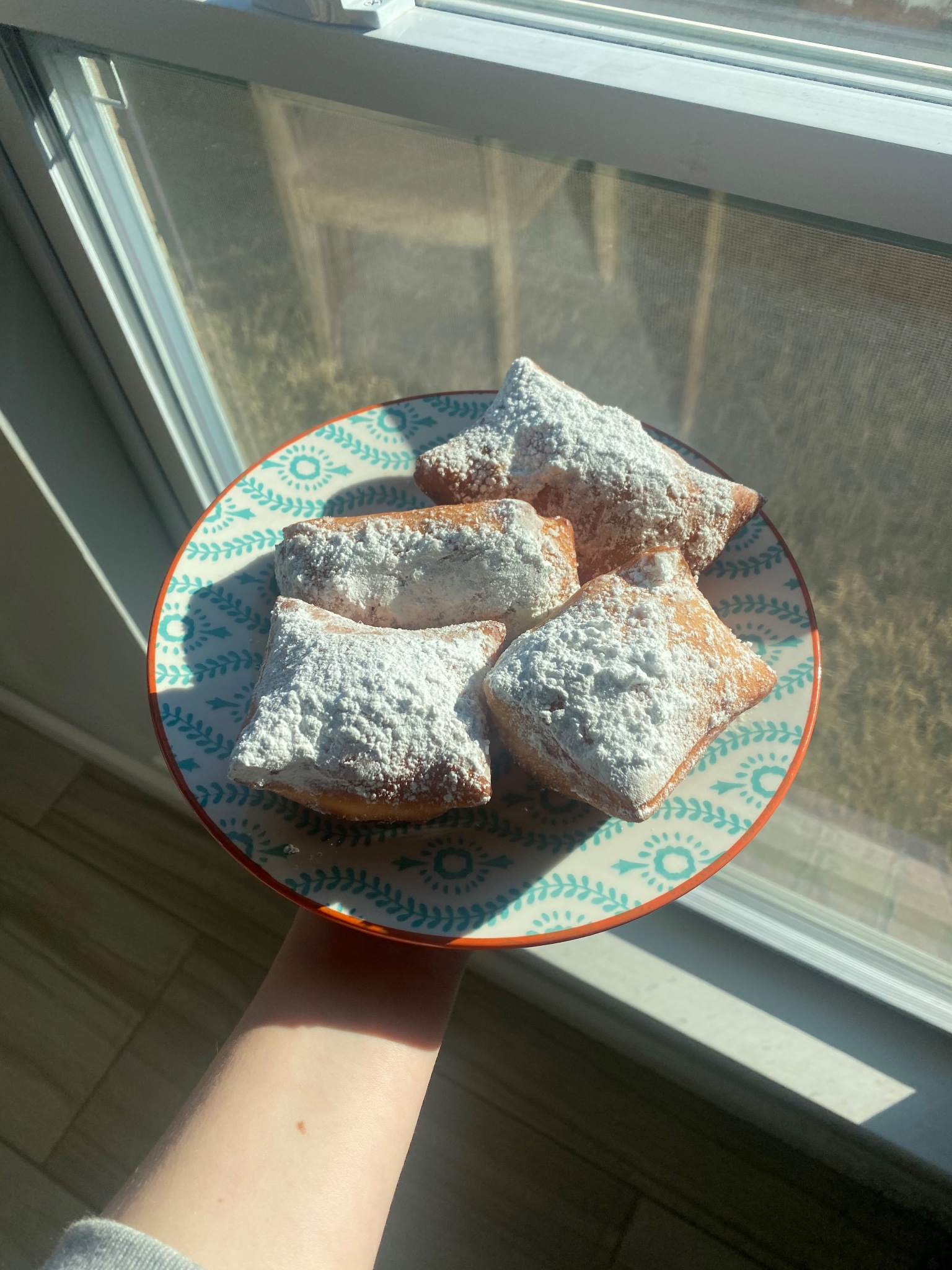 imagesource/twitter
You can't go to New Orleans without trying their Beignets which are so good that Kim Kardashian chartered a private jet to fly her to New Orleans just to pick some up. These perfect pillows of powdered sugar fried dough can be enjoyed either hot or cold and have been served in Louisiana since 1862.
19. Maine – Whoopie Pies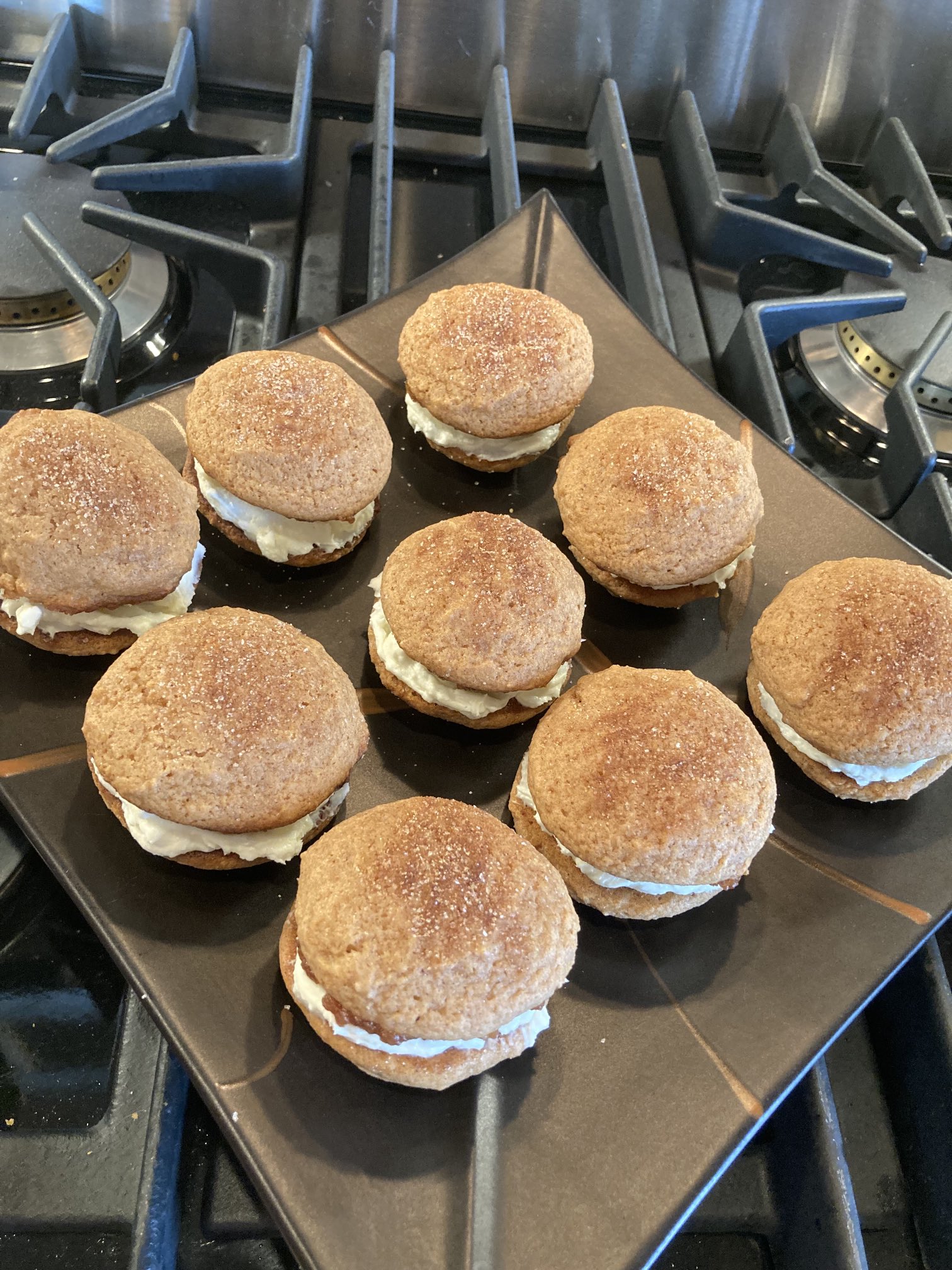 imagesource/twitter
Maine's whoopie pies have been the state treat since 2011 and they're basically sandwiches with white cream between soft chocolate cakes. They've reportedly been made in the Pine State since 1925 but you can get your hands on them in most dessert shops nowadays.
20. Maryland – Utz 'The Crab Chip' Potato Chips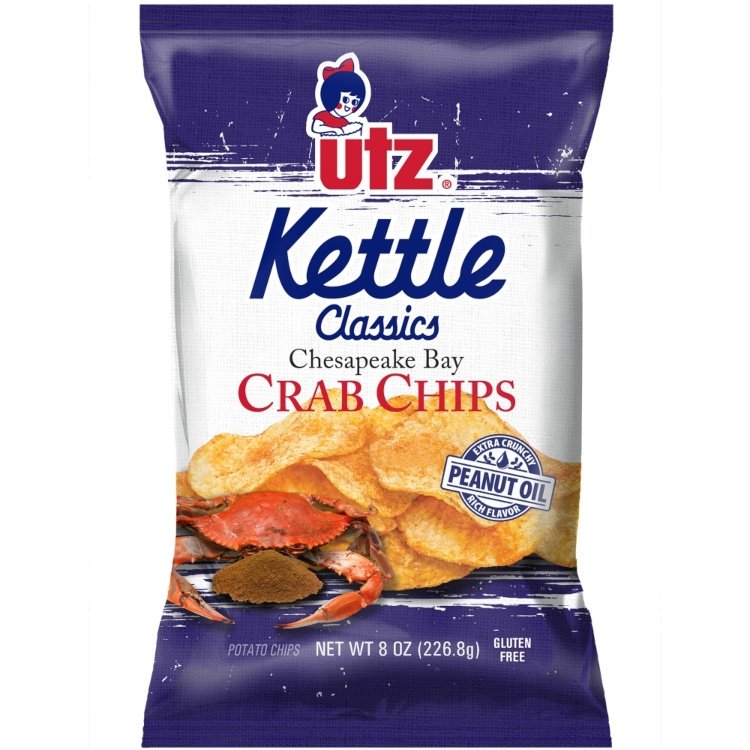 imagesource/twitter
If you're in Maryland, you should find yourself some steamed blue crab. Doused in Old Bay seasoning and then made into potato chips, these crab chip snacks can be found in most grocery stores around Maryland. Though founded in Pennsylvania, they've been sold in Baltimore since the beginning.
21. Massachusetts – Boston Cream Doughnut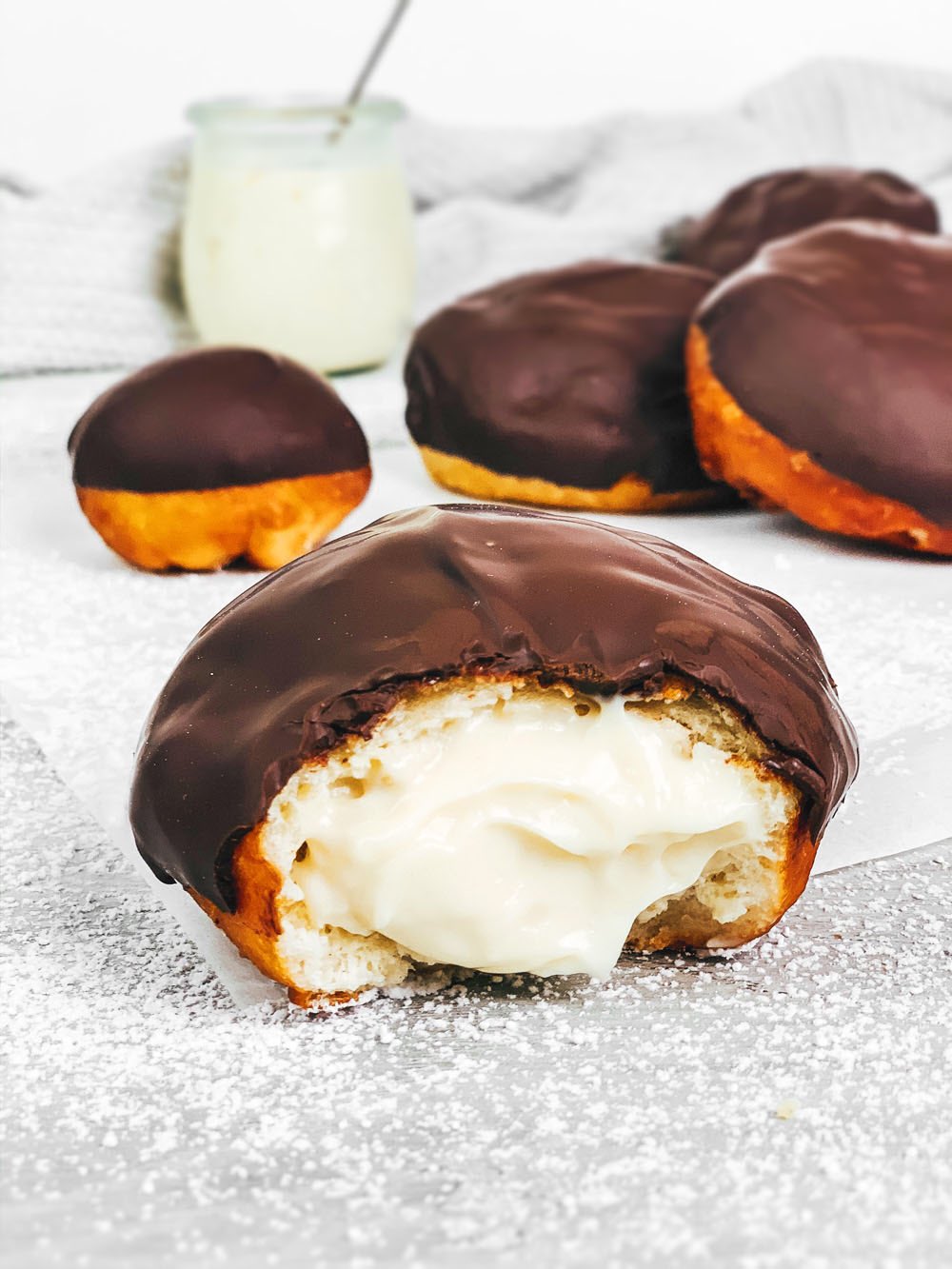 imagesource/twitter
In Massachusetts, you'll find Boston Cream Doughnuts which are a play on the Boston Cream Pie. These tasty custard filled treats are frosted with chocolate icing and can be found on pretty much every corner at every doughnut shop in the state.
22. Michigan – Fudge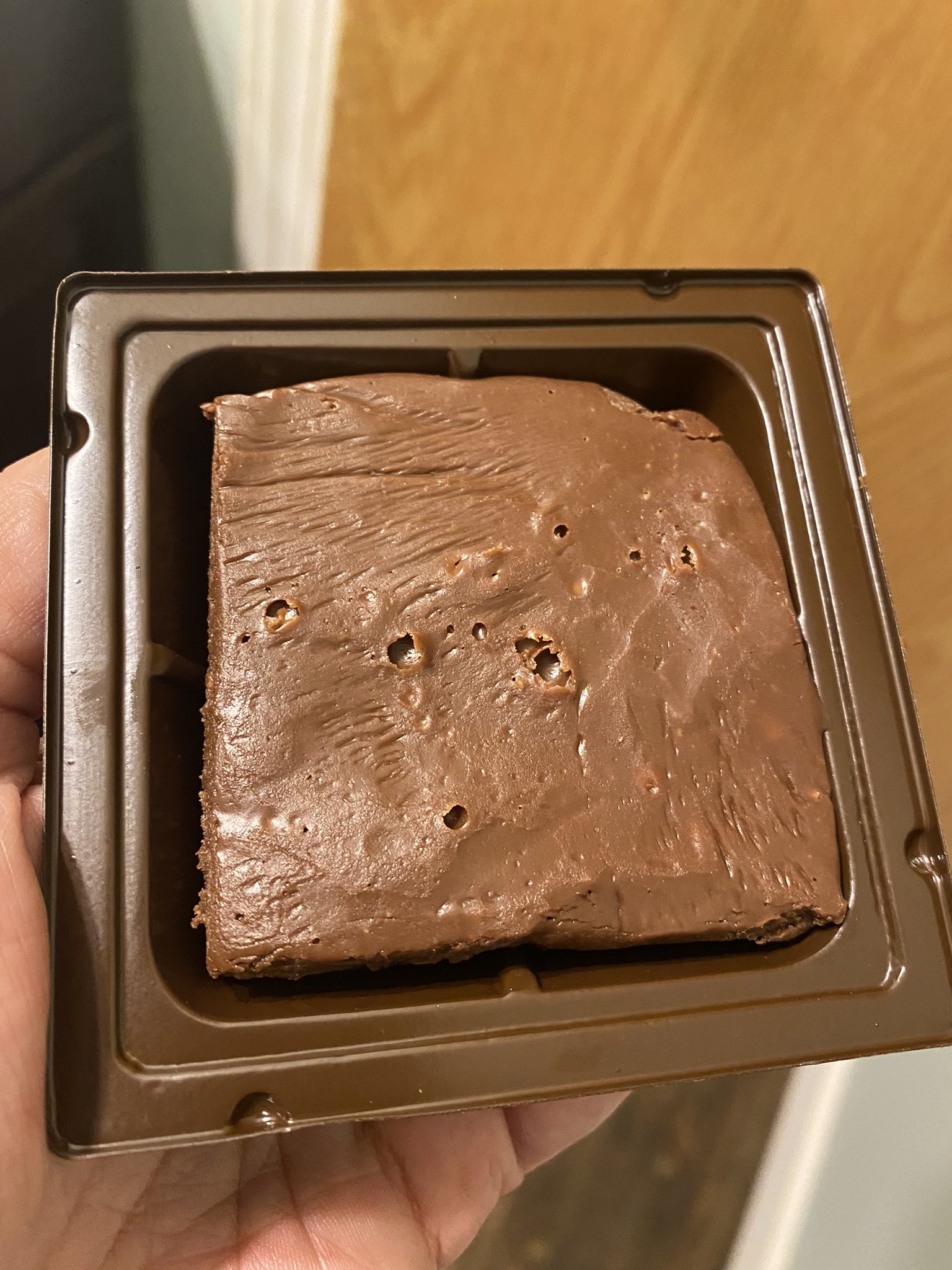 imagesource/twitter
Who doesn't love a bit of fudge as a treat! If you're ever on Michigan's Mackinac Island, you might want to try America's best fudge – since it's America's Fudge capital. On the small island, there are tonnes of fudge shops, each with their own take on the indulgent dessert.
23. Minnesota – Honeycrisp Apple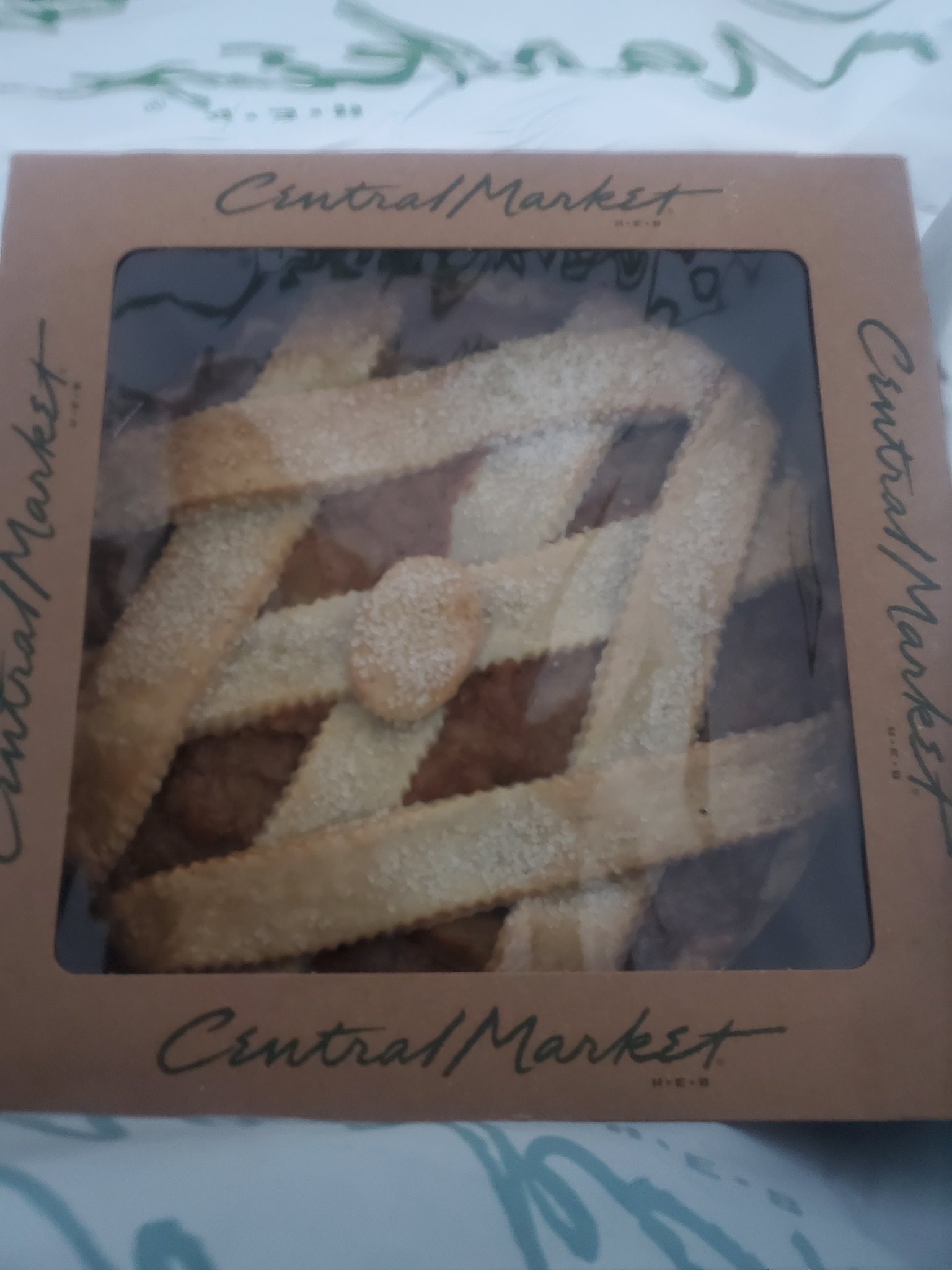 imagesource/twitter
When it comes to Apples, Minnesota isn't short of them and when it comes to iconic desserts, this is up there in the top tier. This sweet and crisp treat is made with honeycrisp and was named after the official state fruit in 2006.
24. Mississippi – Mississippi Mud Pie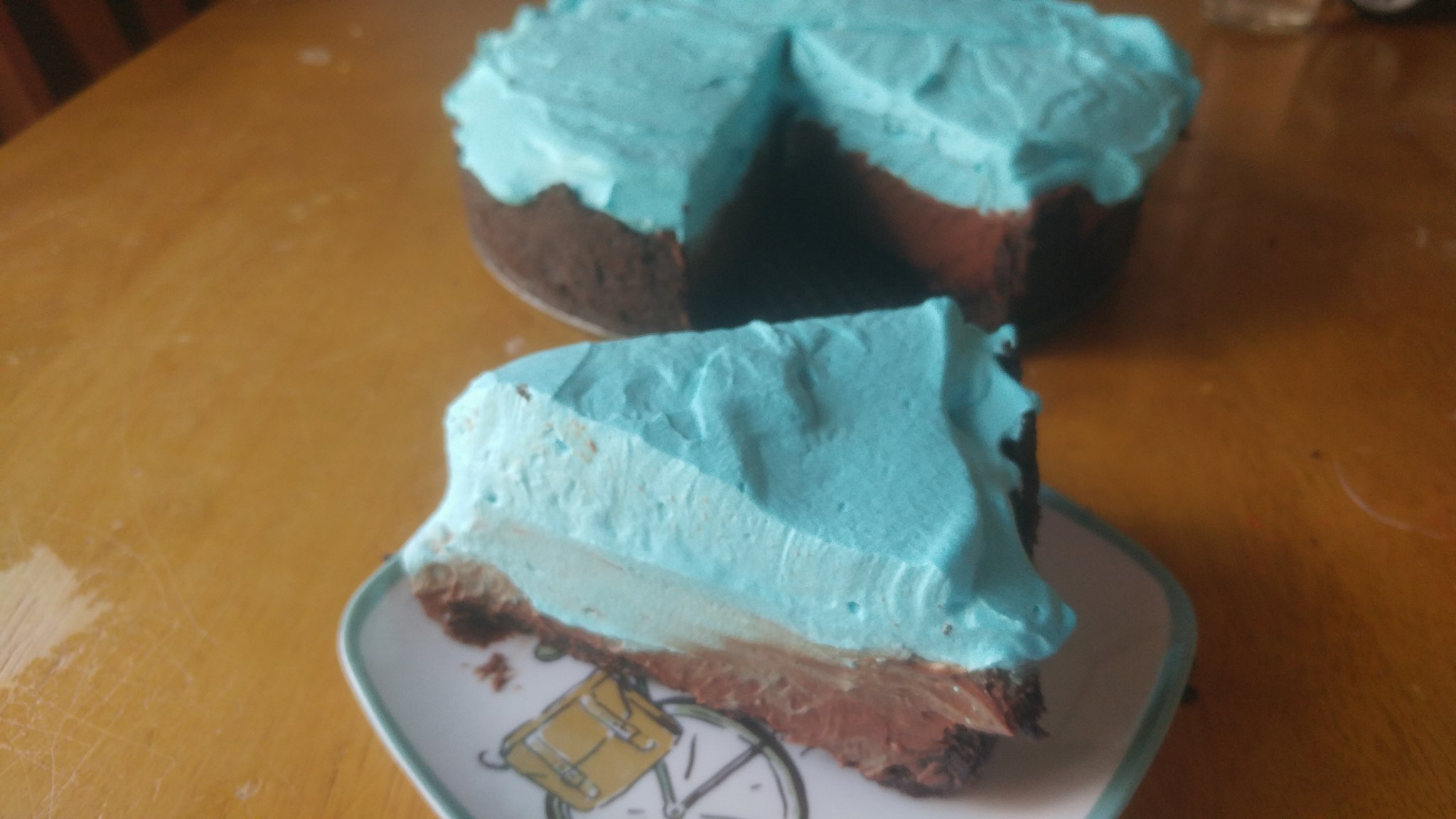 imagesource/twitter
The chocolate custard pie is topped with a thick layer of whipped cream, chocolate sauce and chocolate shavings or nuts. Mississippi's iconic dessert is the mud pie and it's one of the most famous desserts in the United States with many diners serving this as a dessert.
25. Missouri – Toasted Ravioli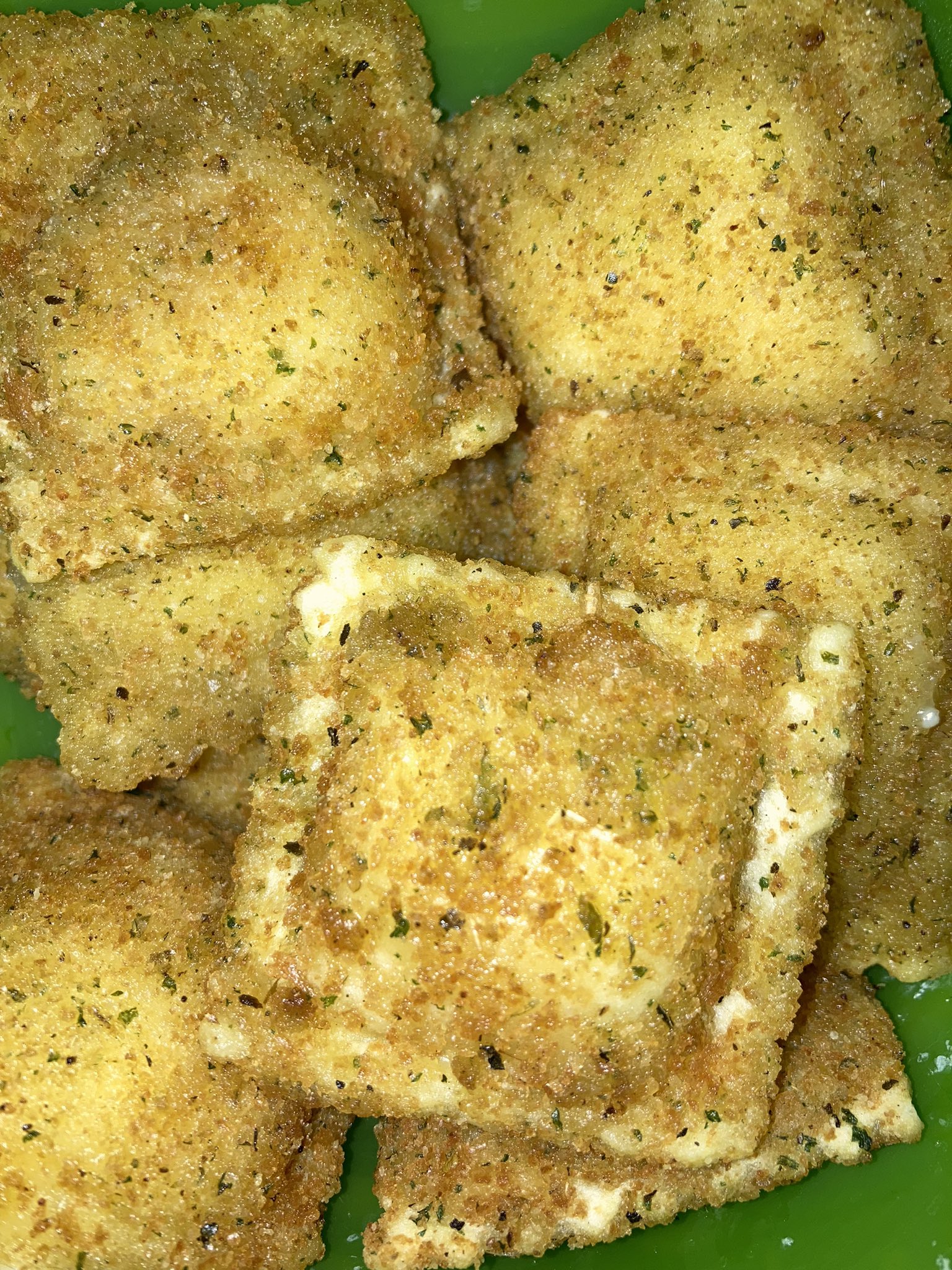 imagesource/twitter
Referred to as T-Ravs by the locals of Missouri, toasted ravioli might seem like a starter but these breaded and deep fried pillows of pasta are easy to scoff and make a great snack, whether it be a starter, a side or just a snack. They're just gorgeous!
26. Montana – Jerky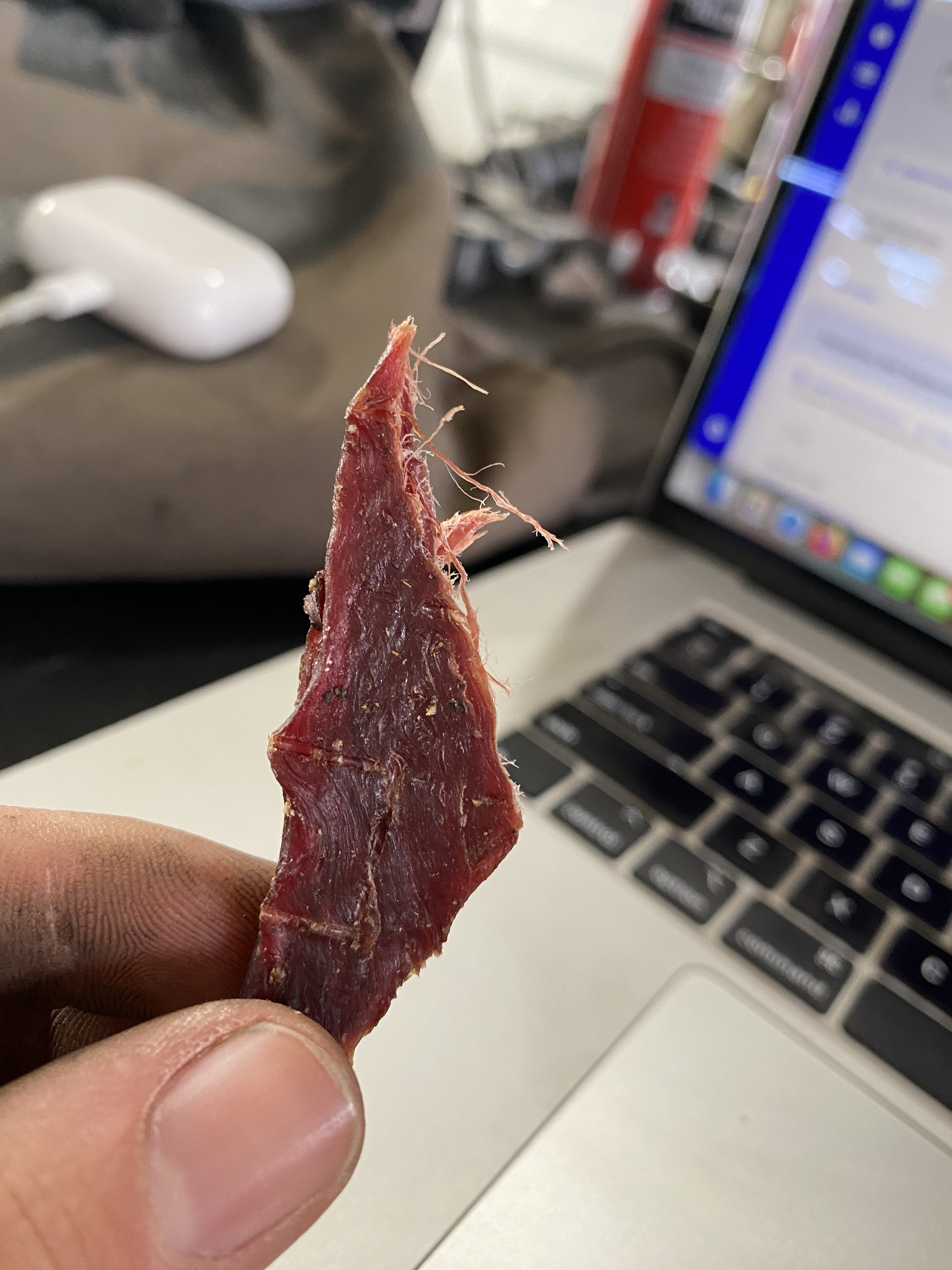 imagesource/twitter
Jerk is one of those junk foods that's loved all around the globe but especially in the state of Montana – perhaps best known for it's ranches, cowboys and jerk it comes as no surprise that their favourite snack is in fact, jerk, which is made in Lincoln Montana.
27. Nebraska – Runzas
imagesource/twitter
What are Runzas you ask? Well these sandwiches are made with stuffing dough with ground beef, onions and cabbage (amongst other filling options) before being baked to perfection. They're a great snack at any time of the day, morning, noon and night.
28. Nevada – Shrimp Cocktail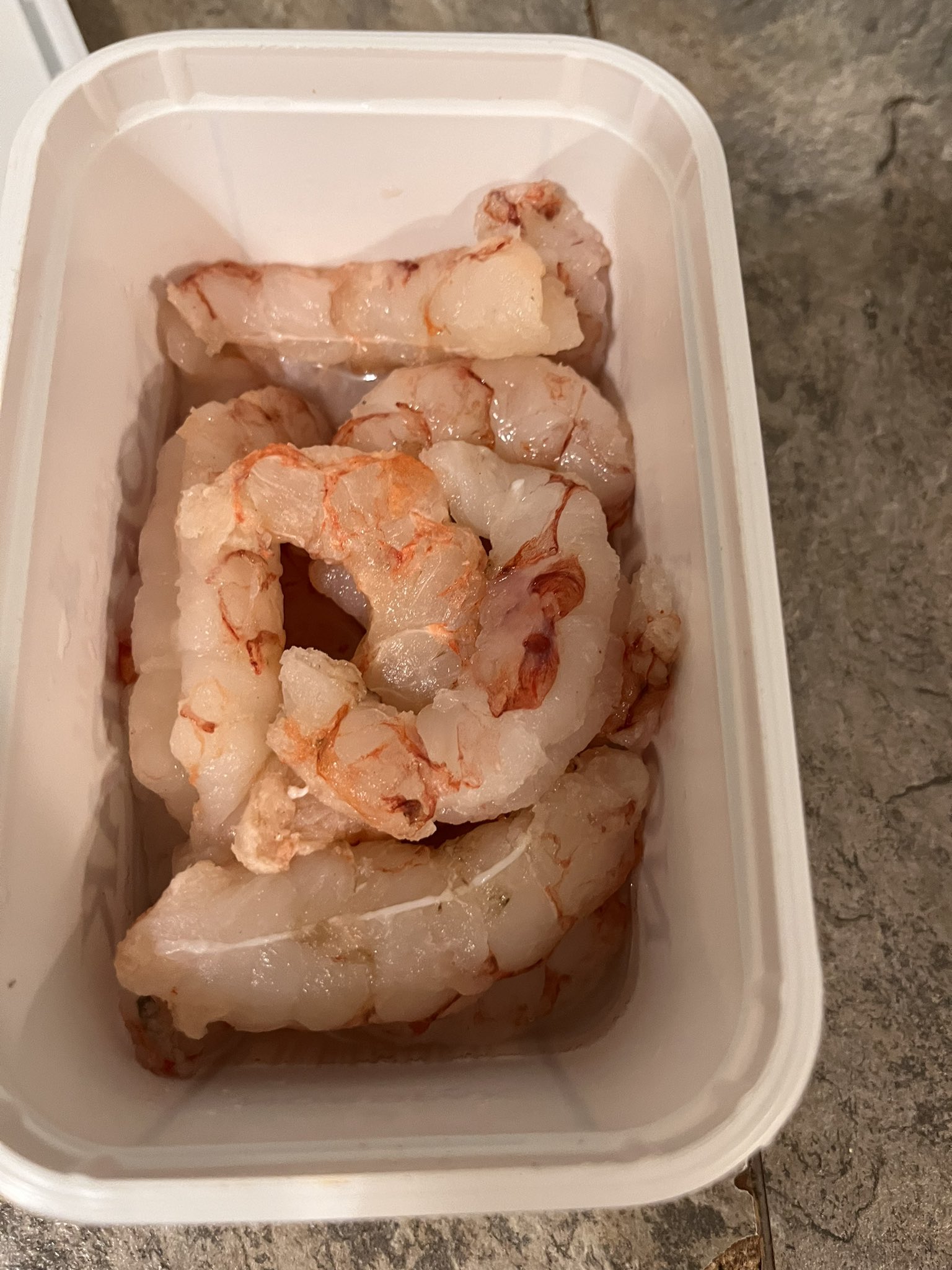 imagesource/twitter
Shrimp cocktail can be found in most restaurants in Nevada, this signature appetizer was introduced to the public at Nevada's Golden Gate Casino in 1959 and instantly became a hit with the public. Most restaurants serve it in the Silver State.
29. New Hampshire – Apple Cider Doughnuts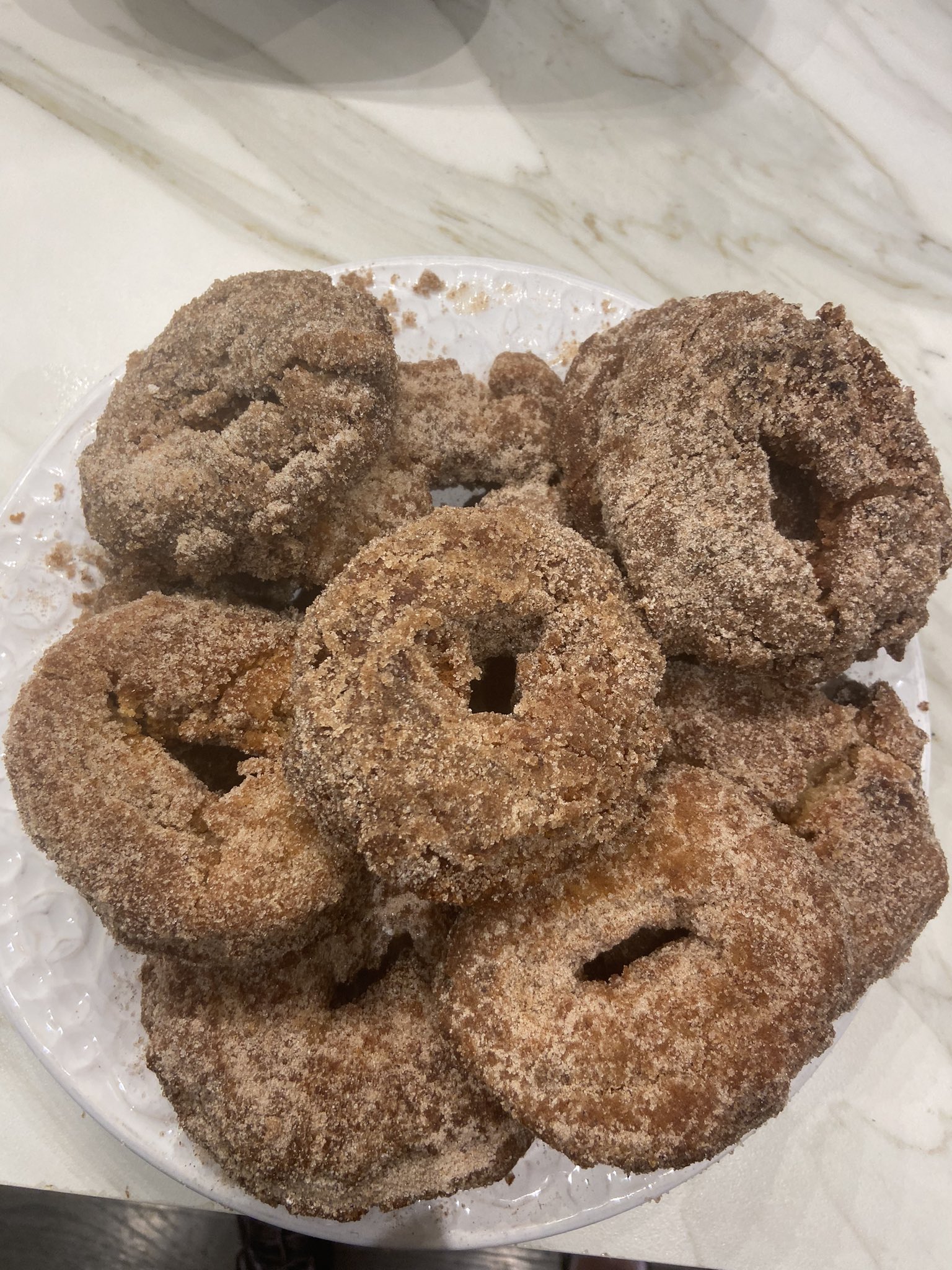 imagesource/twitter
Apple cider is the official state beverage of New Hampshire, but you'll find then in different flavours around New Hampshire diners. These sugar coated doughnuts are sweet with a hint of apple flavour and best eaten fresh and hot – but you'll only find them in the state of New Hampshire.
30. New Jersey – Saltwater Taffy
imagesource/twitter
If you ever travel through the Jersey Shore and walk down the boardwalk, you should get yourself some saltwater taffy. Shriver's Salt Water Taffy and Fudge in Ocean City, New Jersey is the state's best known taffy shops which has been operating on the shore since 1989.
31. New Mexico – Biscochitos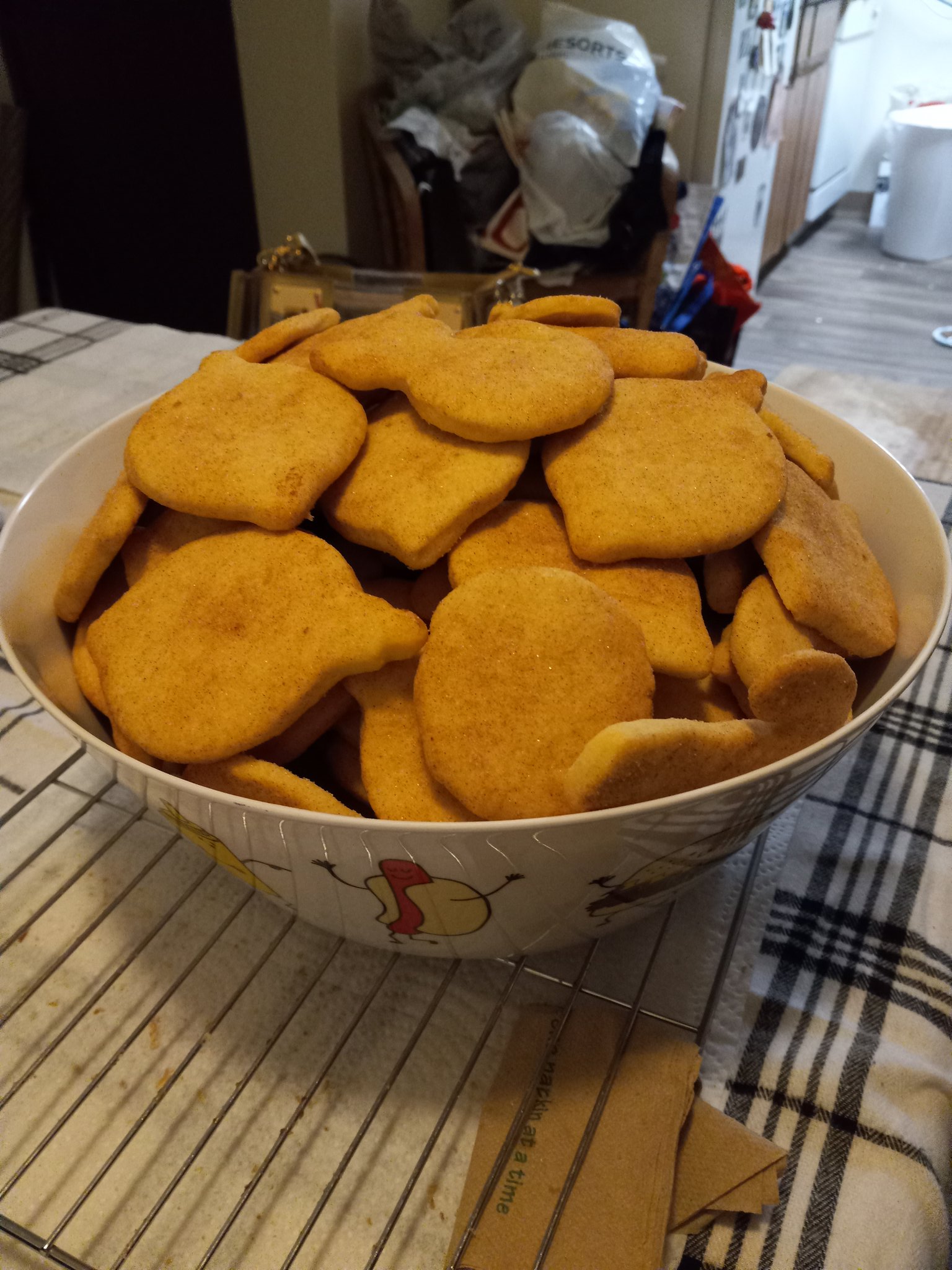 imagesource/twitter
Biscochitos were named New Mexico's state cookie in 1989 – made from anise, lard and brandy, these little bites of goodness were brought to New Mexico by the early Spaniards and have been named some of the best cookies in America.
32. New York – Yoghurt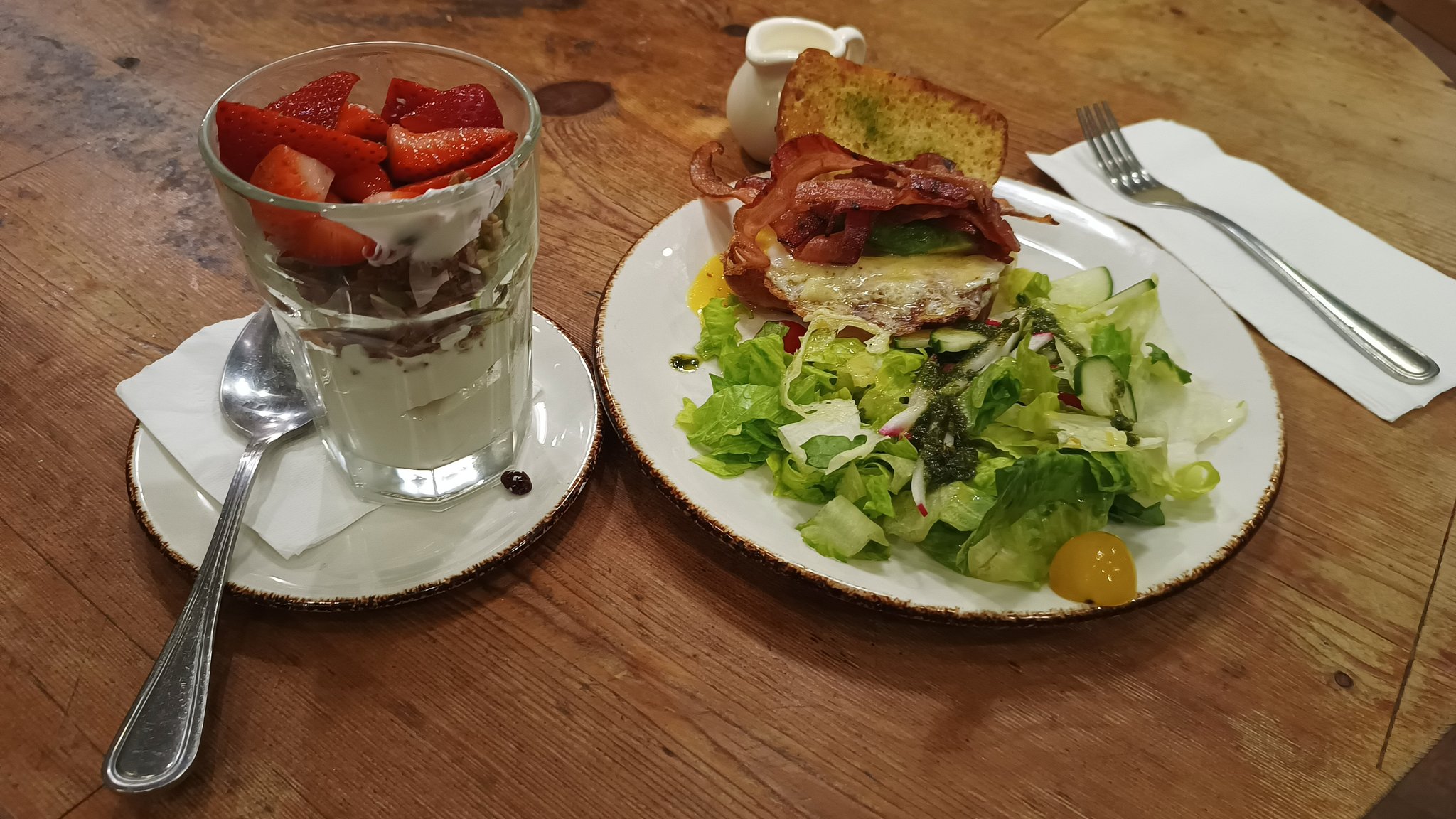 imagesource/twitter
You may think the bagel is New Yorks favourite treat, but when it comes to snacking the Empire State has actually designated yoghurt as it's official state snack. But if you were to put a bagel with cream cheese with bacon or a yoghurt in front of New Yorker, I'm sure the bagel would win.
33. North Carolina – Krispy Kreme Doughnuts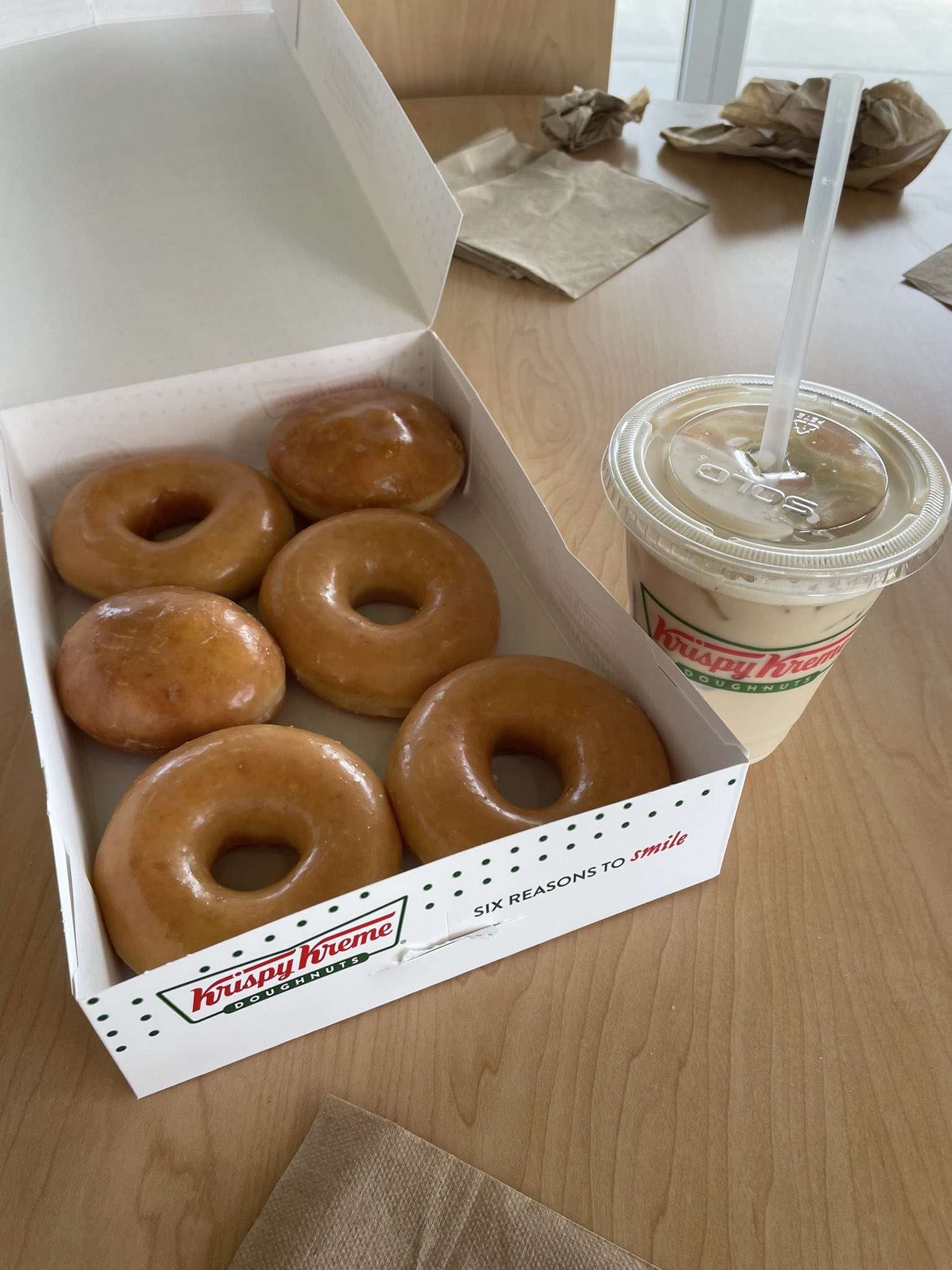 imagesource/twitter
North Carolina, also known as the home of Krispy Kreme, makes this state the doughnut capital of America and with 30 locations across the state it's easy enough to get your hands on. Make sure to go to the original Krispy Kreme in Winston-Salem.
34. North Dakota – Chippers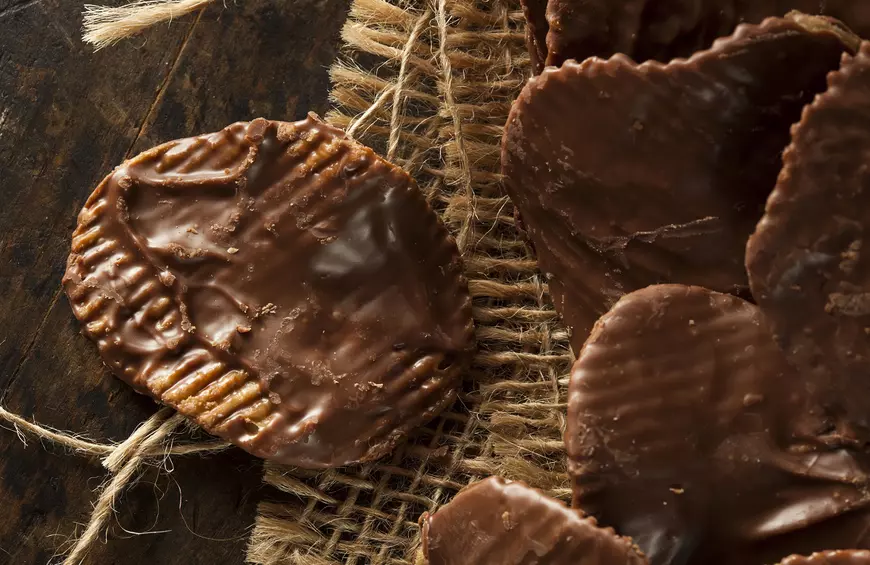 imagesource/twitter
Chocolate covered potato chips are a real thing, yes – they may seem like a crazy food combination but it just works, perfectly! The irresistible balance of sweet and salty can be found in North Dakota and you MUST try them. This signature snack is from Carol Widman's Candy Co.
35. Ohio – Buckeyes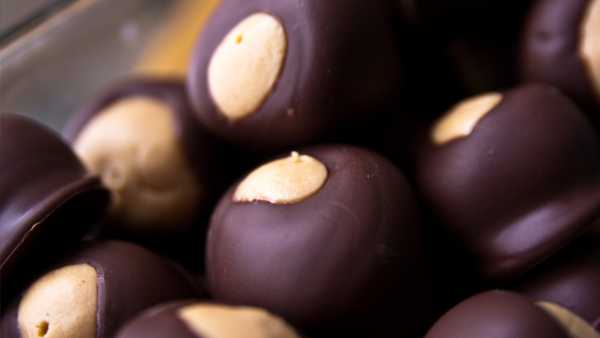 imagesource/twitter
Ohio is called the Buckeye State and it's signature snack is the 'buckeye'. These chocolate covered balls of peanut butter are the perfect dessert bite and you can find them at any candy store in Ohio, they're really easy to get your hands on & they're easy to make at home as well.
36. Oklahoma – Fried Okra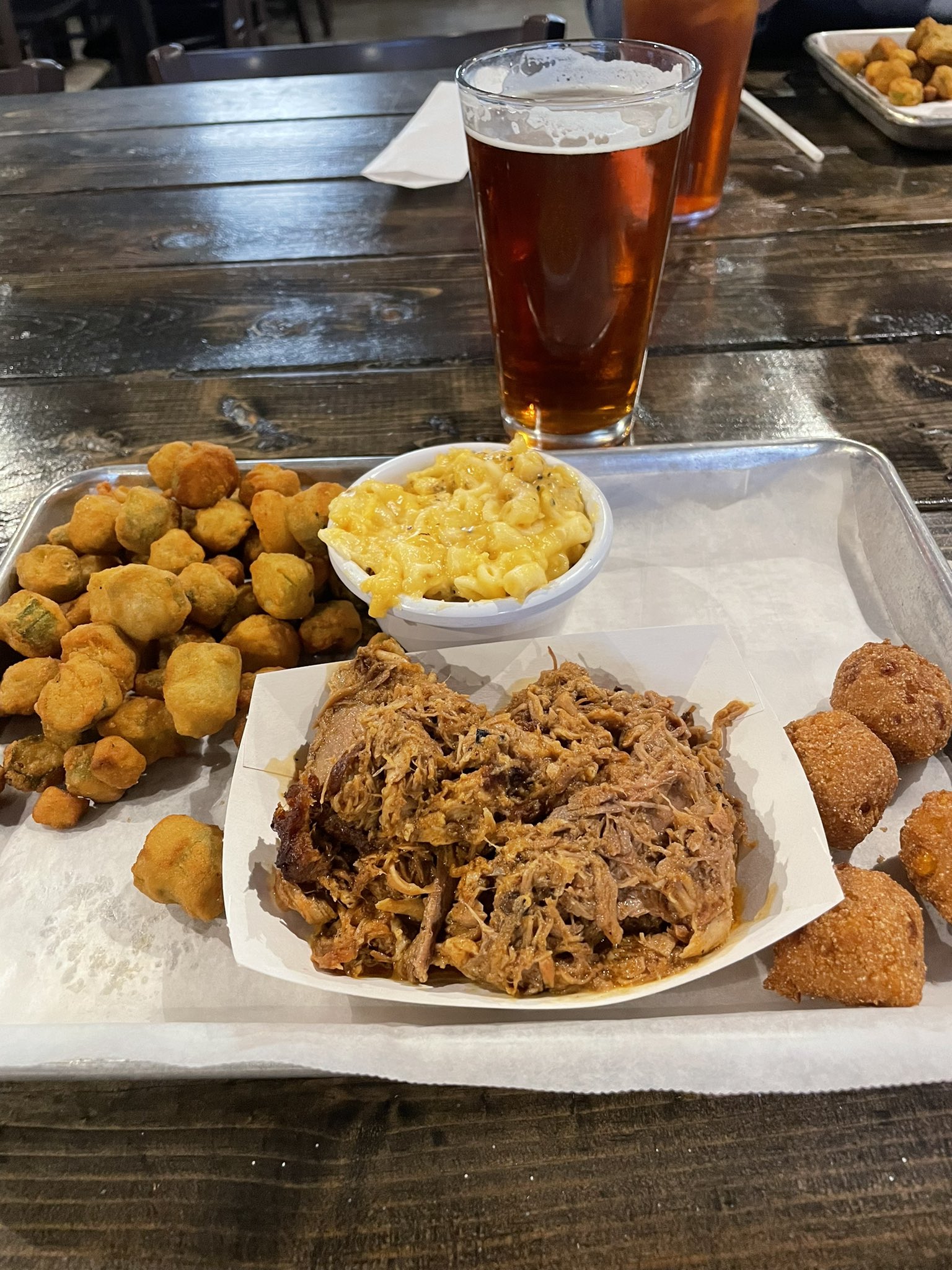 imagesource/twitter
Oklahoma has a full official state mean and it's basically a load of iconic Southern foods: chicken fried steak, barbecued pork, fried okra, squash, cornbread, grits, corn, sausage with biscuits and gravy, black eyes peas, strawberries and pecan pie. Oooh Lala!
37. Oregon – Marionberries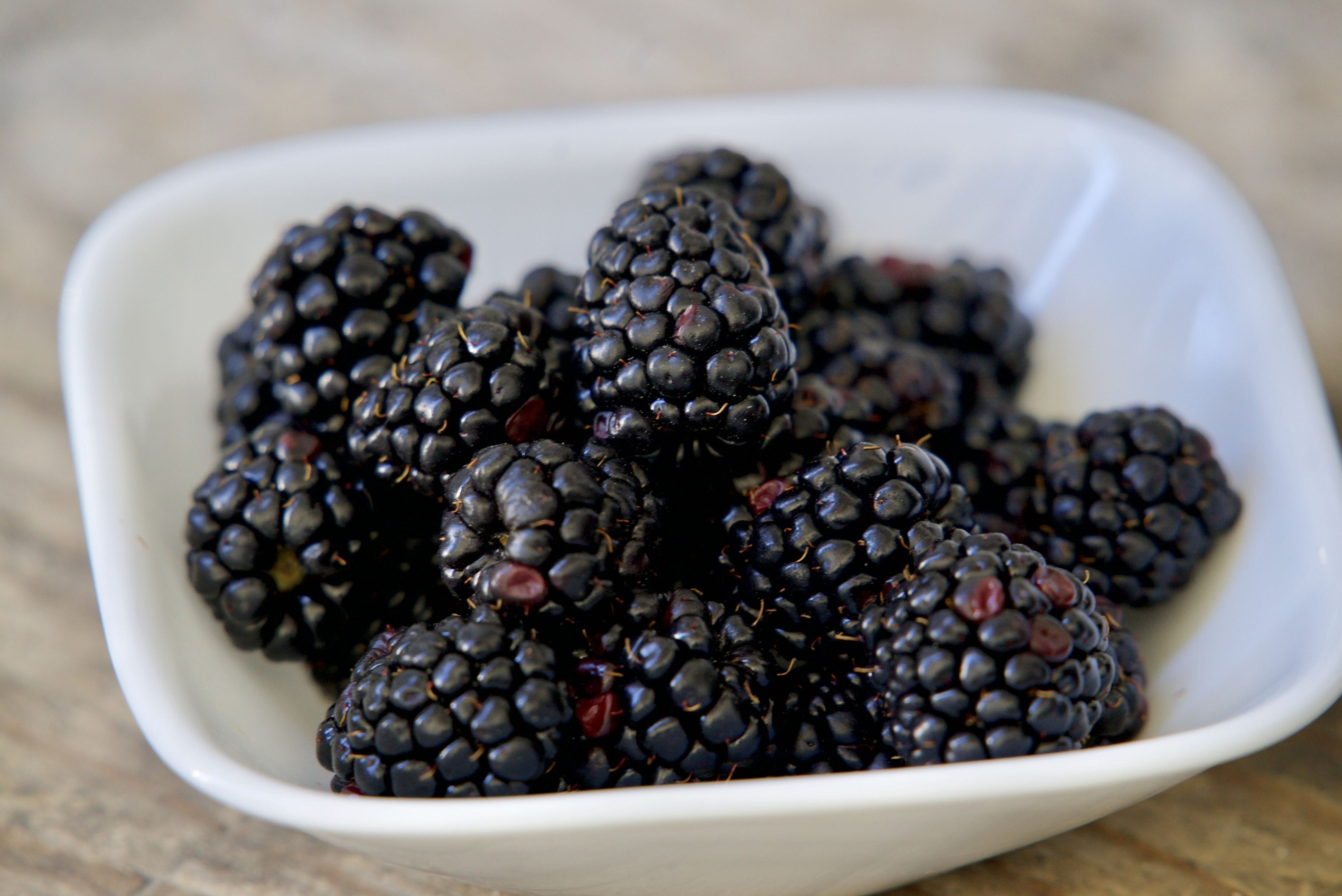 imagesource/twitter
The marionberry is basically a cross between two kinds of blackberries and was introduced to Oregon in 1956; named after Marion County. The cone shaped fruit has a tart, earthy and sweet taste and is one of those foods you need to try when you're in the state of Oregon.
38. Pennsylvania – Soft Pretzels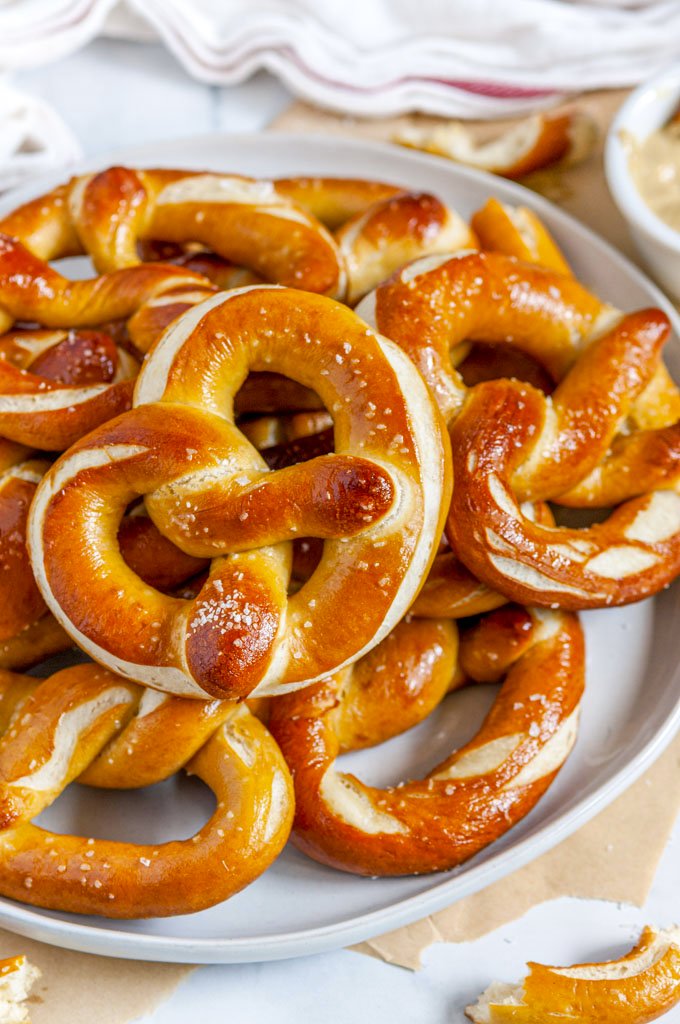 imagesource/twitter
These hot, soft, freshly baked pretzels were first produced when Julius Sturgis opened America's first commercial pretzel factory in 1861 in Lititz. Since the, the locals of Pennsylvania have gone crazy for these doughy delights – they can't get enough of them.
39. Rhode Island – Calamari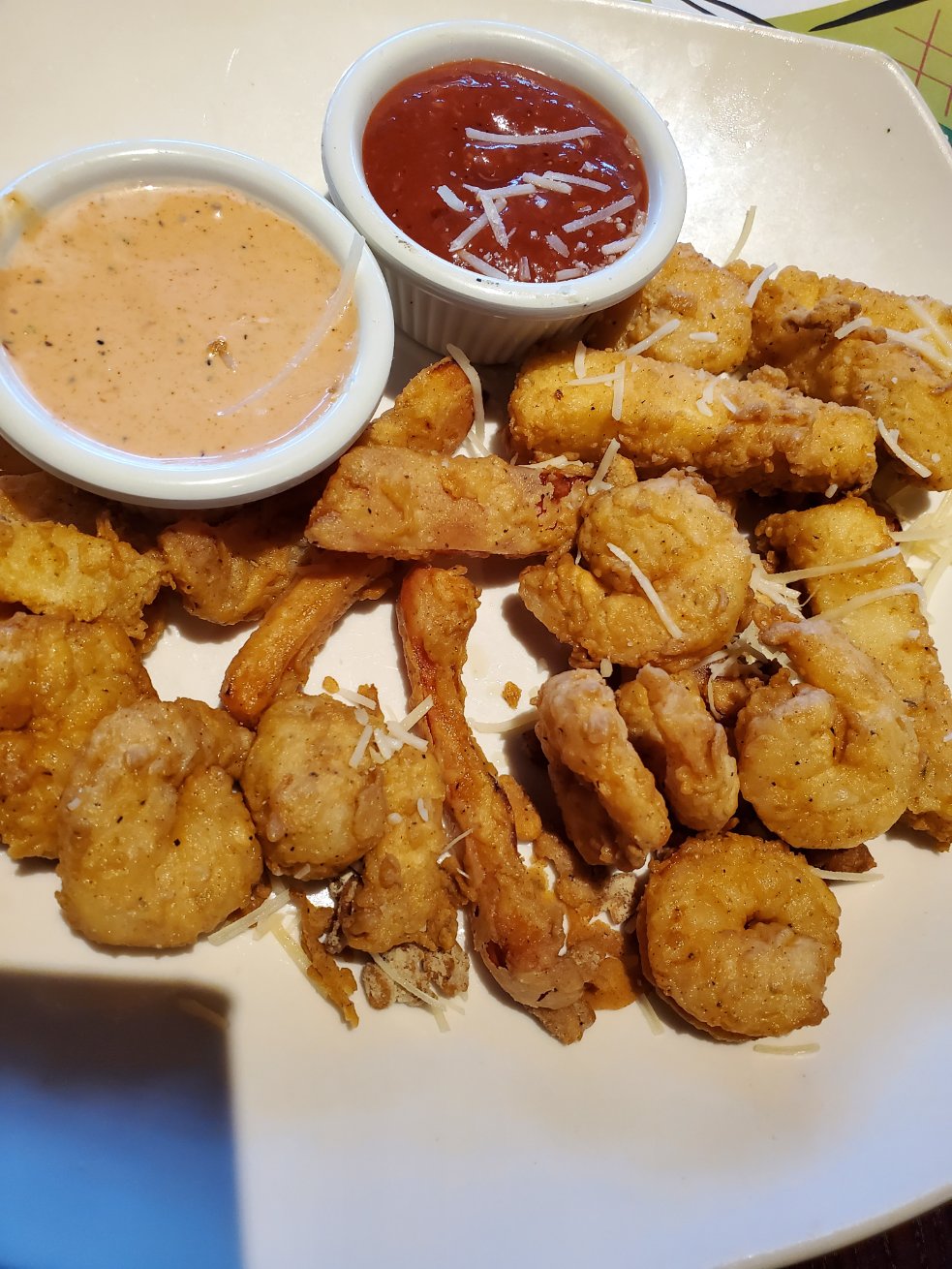 imagesource/twitter
Calamari has been Rhode Island's official state appetizer since 2017. This squid dish is the perfect snack for when you're strolling alone the gorgeous coastline in The Plantation State, so make sure next time you're here, you dip into a cone of these!
40. South Carolina – Boiled Peanuts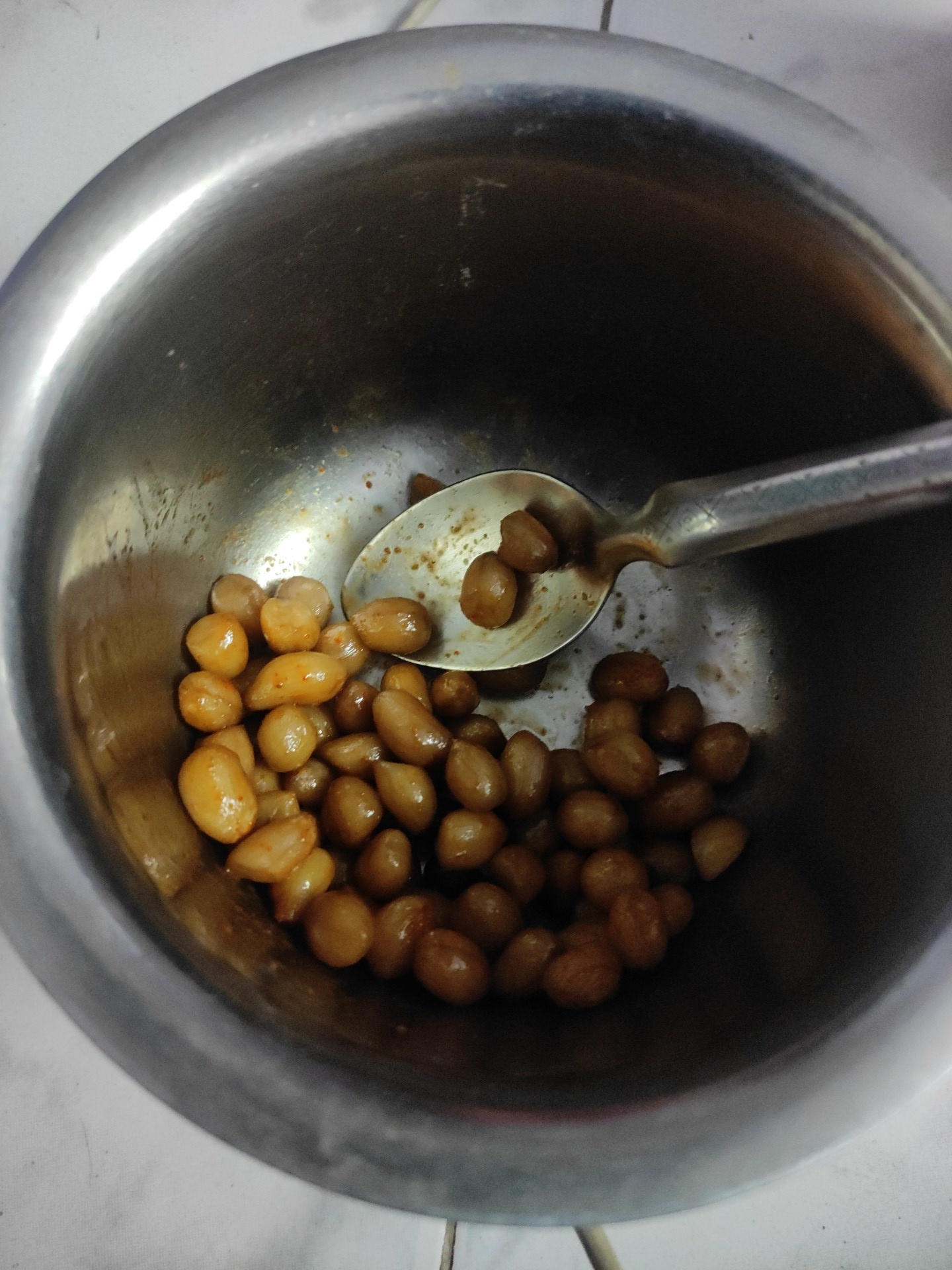 imagesource/twitter
Boiled peanuts are one of those foods that everyone needs to try and if you do, you need to try them in South Carolina. South Carolinians began boiling peanuts in the 1800s but now you can find this snack at most food stands, grocery stores and food festivals across the state.
41. South Dakota – Chislic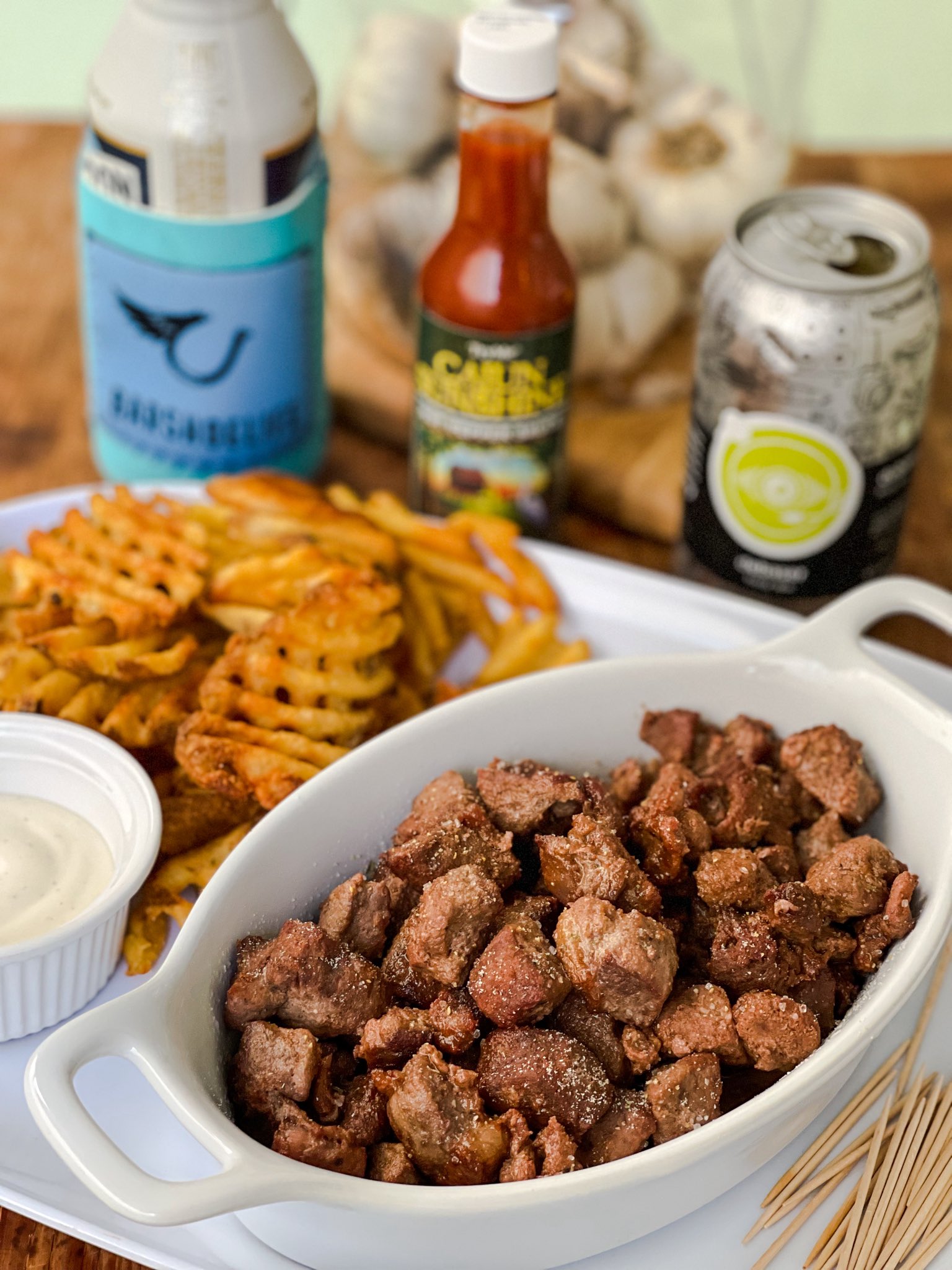 imagesource/twitter
Chislic is bite sized chunks of red meat (usually mutton, lamb or wild game) on skewers, seasoned and prepared in a very simple way. Relatively unknown outside the region, you'll find 'the best' dish on the menu at Pierre's Cattleman's Club.
42. Tennessee – MoonPies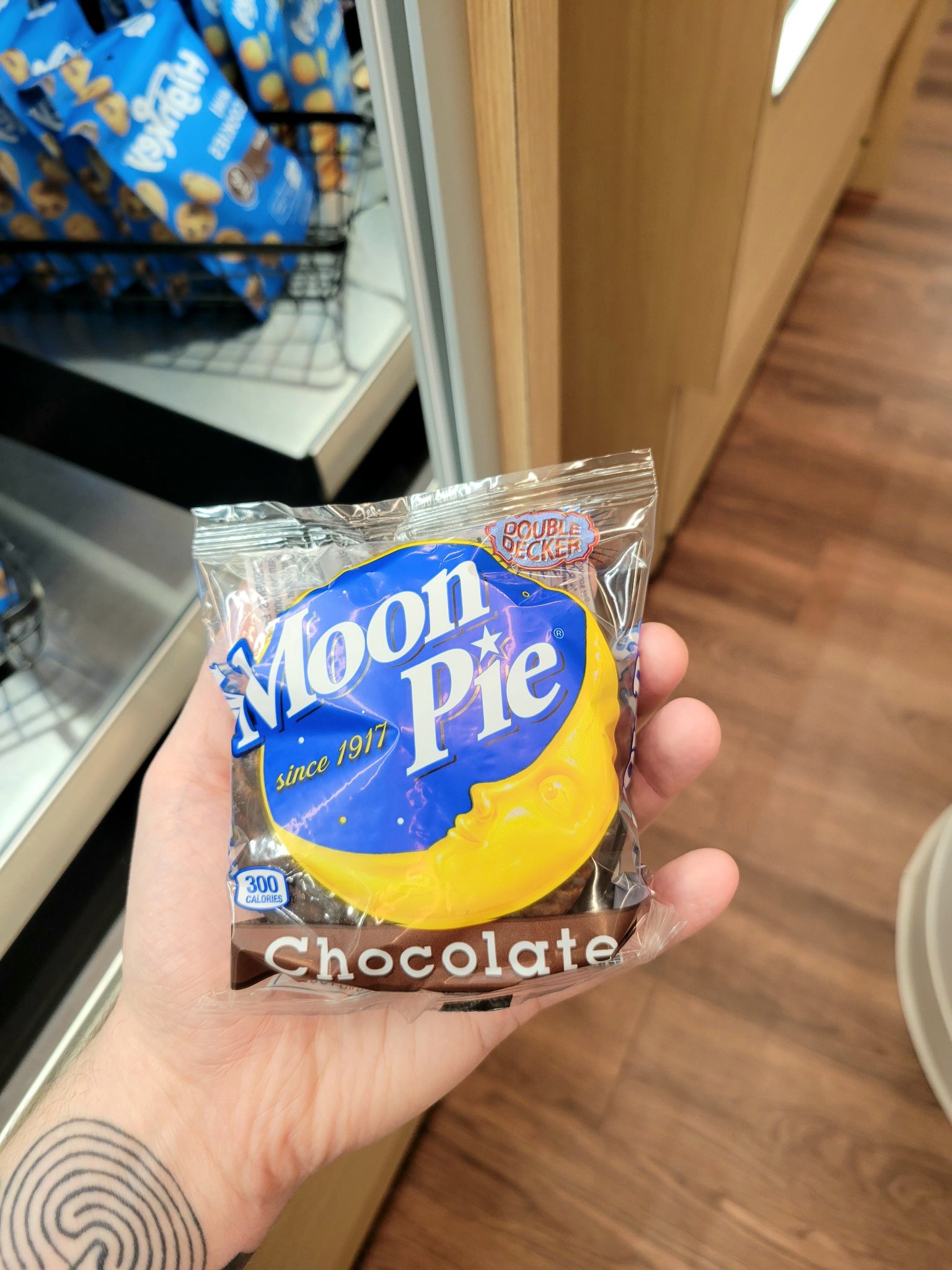 b
imagesource/twitter
MoonPies are marshmallows sandwiches between graham crackers and coated in chocolate. These little cakes originate from Chattanooga, Tennessee and have been made since 1917 – they're actually over 100 years old and still as popular now as they ever were.
43. Texas – Chips & Salsa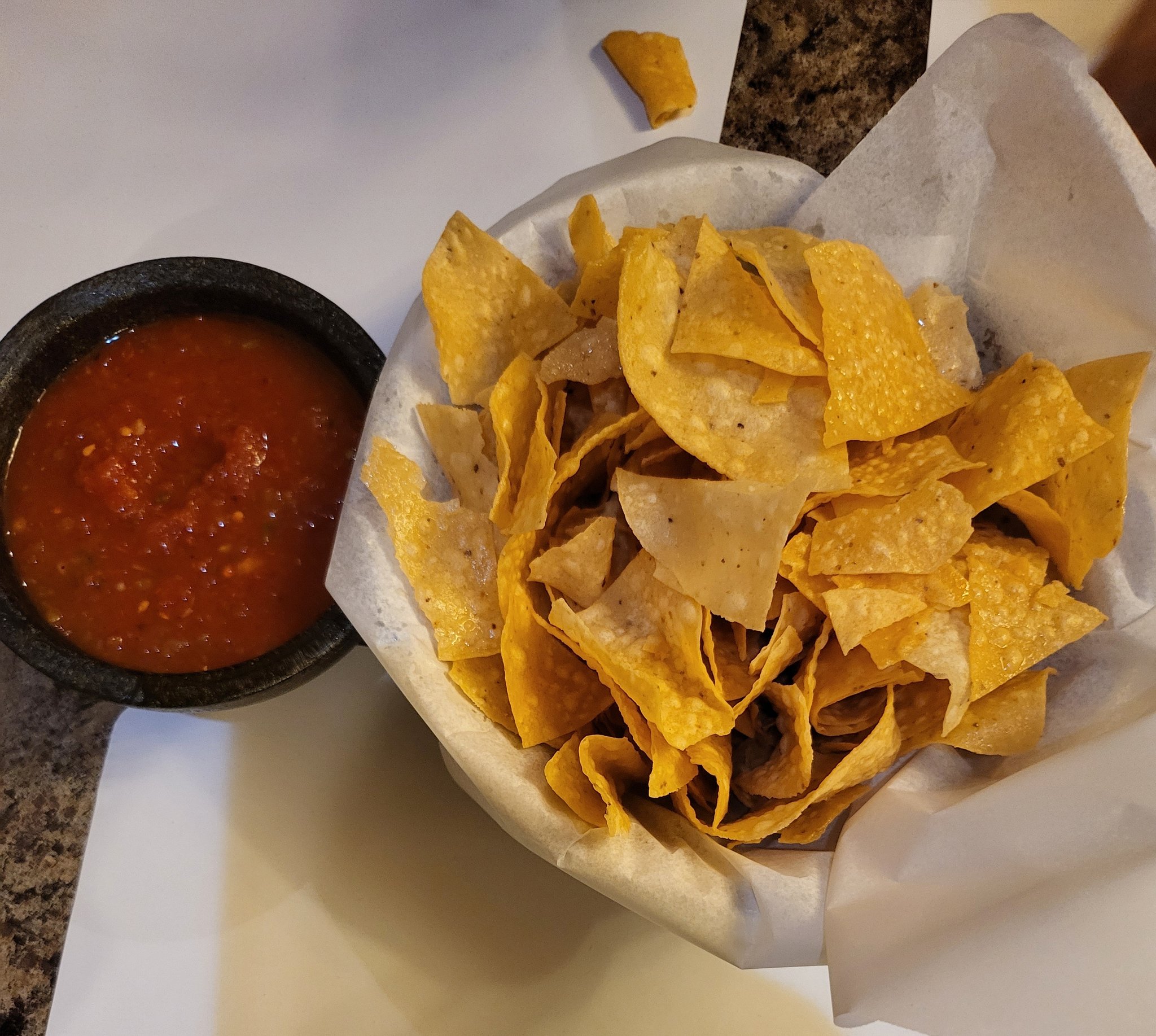 imagesource/twitter
Chances are, if you've bee to Texas, you'll have had some tacos, burritos or fajitas, but no tex-mex meal would be complete without a round of chips and salsa and this delicious snack has been named Texas' official state snack since the year 2003. It's iconic really!
44. Utah – Jell-O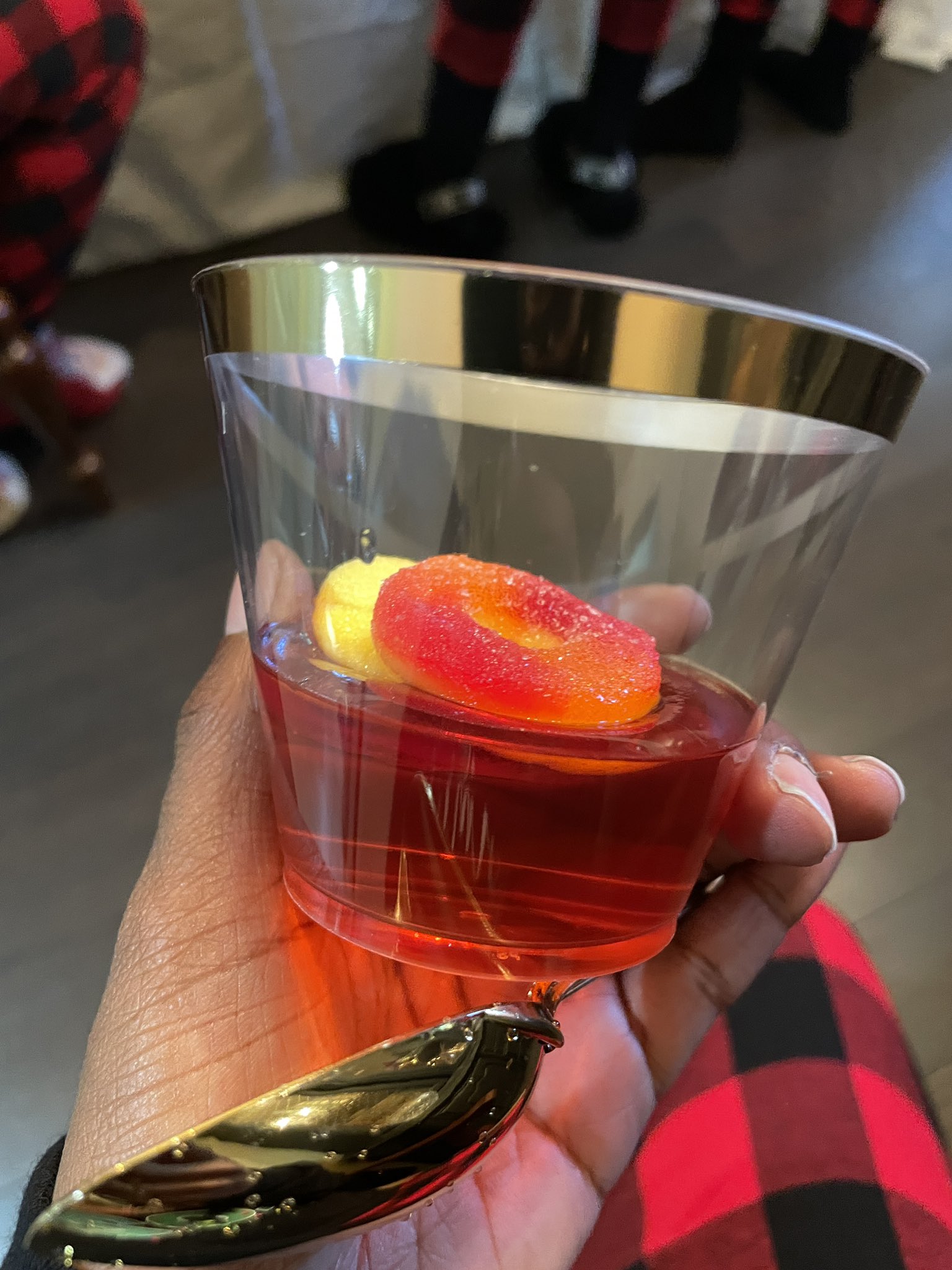 imagesource/twitter
Jell-O might seem like a childhood dessert that you've probably forgotten about but there's no comparing to the one you can get your hands on in Utah. This state has recognised this jelly gelatin based treat as their official snack and we can completley understand why.
45. Vermont – Ben & Jerry's Ice Cream
imagesource/twitter
Ben & Jerry's is known world wide but the ice cream company was born in Burlington, Vermont in 1978 and it's been a favourite in The Green Mountain State since then. Today, you can take a tour around the Ben & Jerry's factory in Waterbury to try their signature flavours.
46. Virginia – Biscuits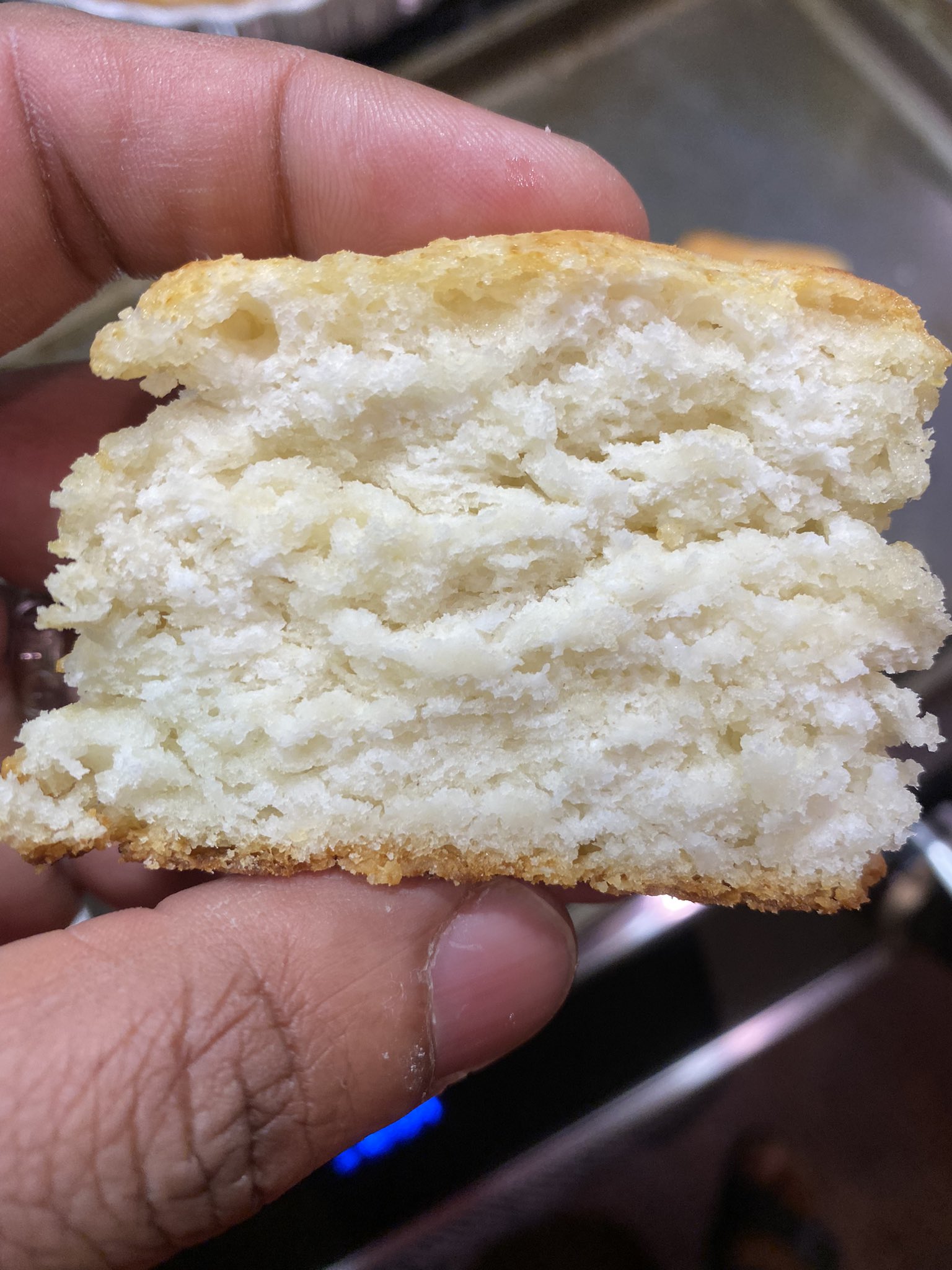 imagesource/twitter
Biscuits are more of a Southern state breakfast favourite but in Virginia, you can eat these flaky baked treats at any time of the day, with basically any meal. In Richmond, you can take a trip to Early Bird Biscuits Co where the biscuits are made fresh, in house, every day.
47. Washington – Frappuccino
imagesource/twitter
Washington is famous for a lot of things: apples, salmon and geoduck, just to name a few! But Starbucks, which was first opened in Seattle's Pike Places Market in 1971, and it's a way of life over here. This popular coffee chain is known for it's many different beverages.
48. West Virginia – Pepperoni Rolls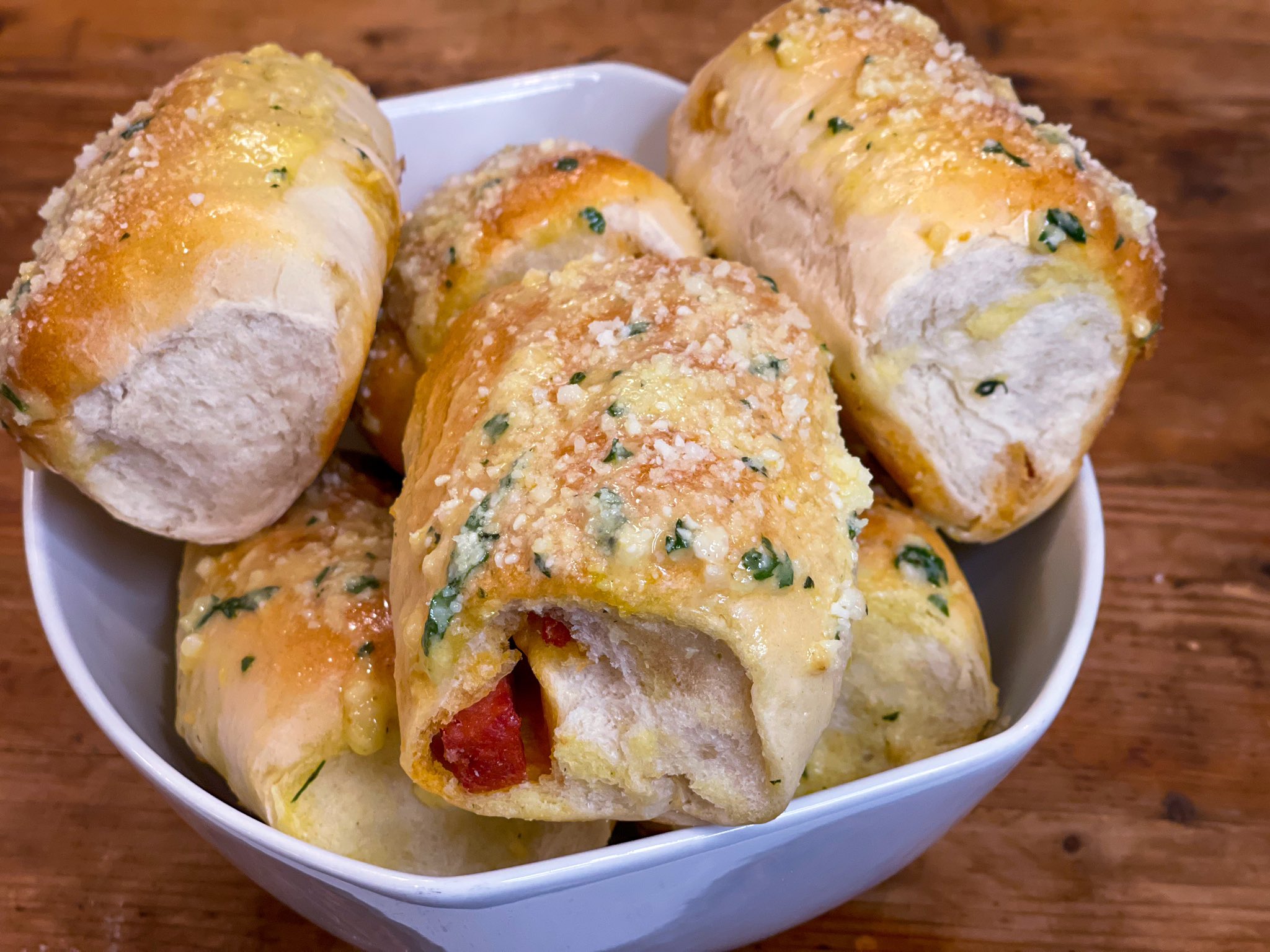 imagesource/twitter
Most convenience stores in West Virginia will sell pepperoni rolls and these snacks are exactly what they sound like – pepperoni and mozzarella cheese rolled inside dough and then cooked to perfection. These snacks can be eaten hot or cold and they're the ultimate icon of West Virginia.
49. Wisconsin – Fried Cheese Curds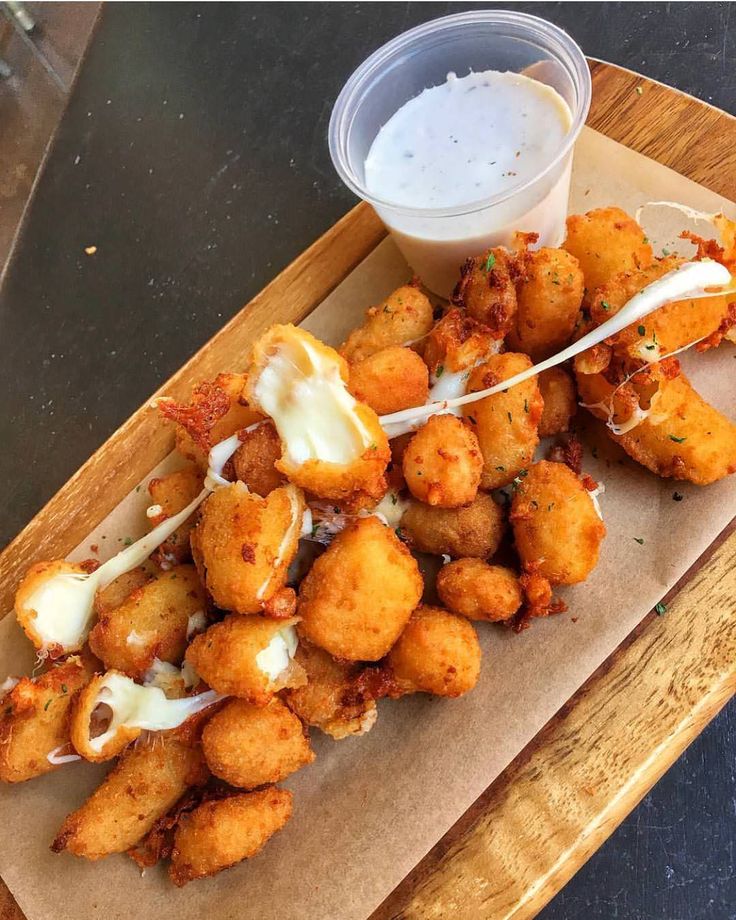 imagesource/twitter
Wisconsin is the Dairy State of America and nearly 25% of America's dairy farms are here and this state is particularly known for it's cheese. Cheese Day festival in Monroe is celebrated here and the best known cheese product is cheese curds – chunks of mild, squeaky fresh cheese, beer battered and deep fried.
50. Wyoming – Chokecherry Jam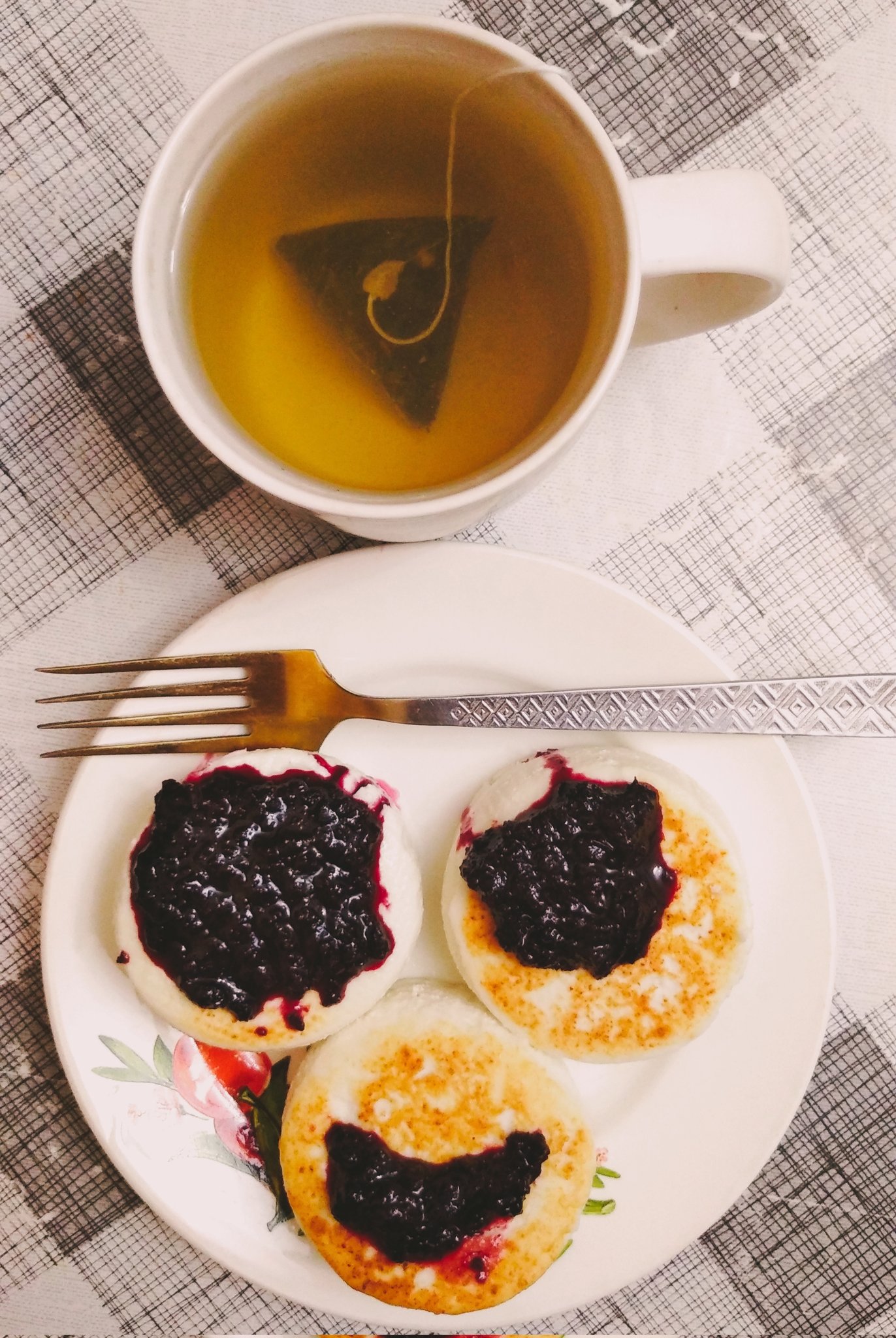 imagesource/twitter
Chokeberries are small fruits that grow across Wyoming and they make great jams and jellies which make the perfect spread on breads and biscuits. Although chokeberries aren't the official food in Wisconsin, they may as well be!