30. The Clay County Savings Association robbery – $60,000, Liberty, 1866

(Image/ Source: wikipedia.org)
Liberty, a quiet town in Missouri, was hit with a huge scandal when the Clay County Savings Association was targeted by thieves- including one of history's most famous robbers. Jesse James and his gang committed their first-ever heist here, and stole around $60,000 in assets. This converts to just under $1 million in today's money.
29. The San Miguel Valley Bank robbery – $20,000, Telluride, 1889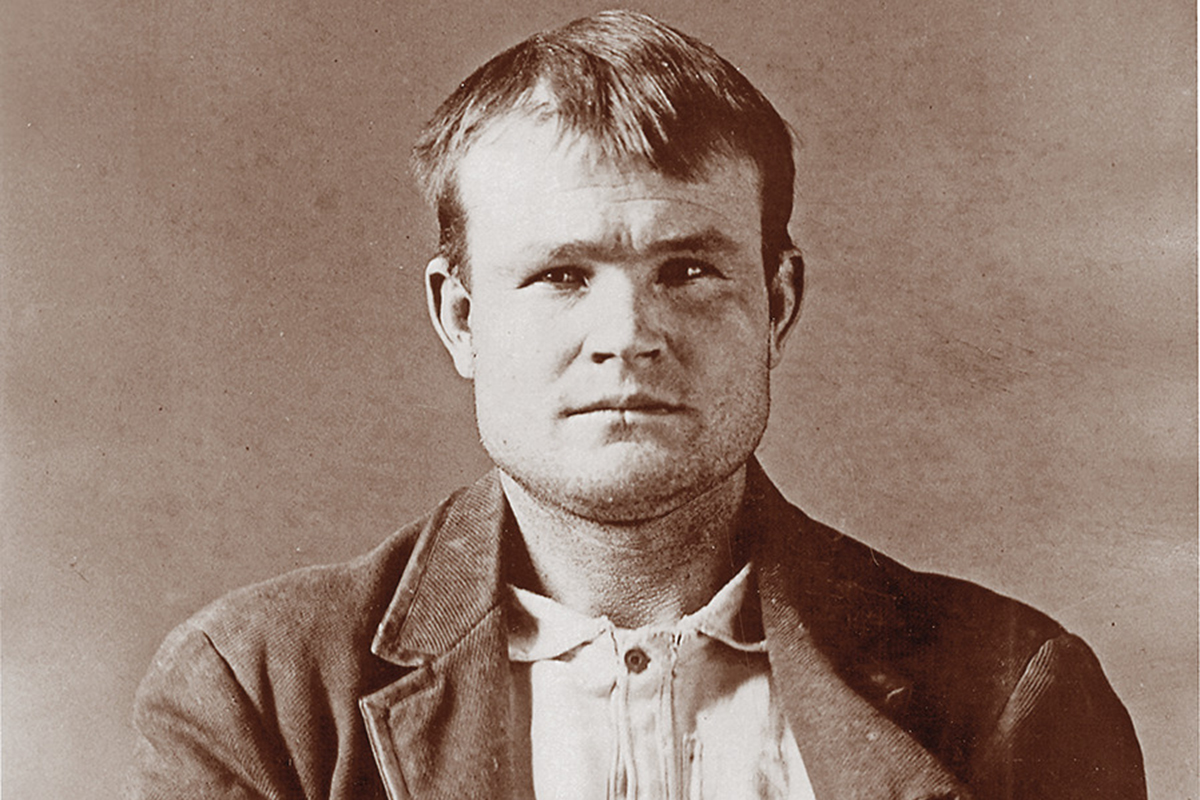 (Image/ Source: truewestmagazine.com)
In 1889, Butch Cassidy decided on his first-ever bank robbery. It took place in Telluride, Colorado, where he targeted the San Miguel Valley bank with two accomplices. They stole around $20,000, which equates to about $500,000 today. Butch Cassidy went on to commit more robberies over a twenty-year career.
28. The Bank of Pennsylvania robbery – $162,000, Philadelphia, 1798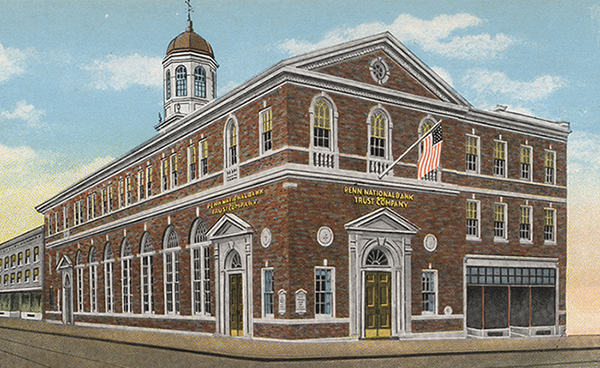 (Image/ Source: historythings.com)
The US experienced its first major bank robbery back in 1798. Two men called Isaac Davis and Patrick Lyon stormed Carpenter's Hall in Philadelphia, and made off with $162,000. That might not sound like much by today's standards, but it would be the equivalent of millions in the modern world! Lyon died of yellow fever shortly afterwards, and Davis eventually decided to give the money back.
27. The Central National Bank and Trust robbery – $1.5 million, Greencastle, 1933

(Image/ Source: tribpub.com)
John Dillinger was famous for his crime sprees, and in 1933, he decided to go for his biggest heist yet. He made off with $1.5 million after hitting the Central National Bank and Trust located in Greencastle, Indiana, and went on to rob six more banks after that. He was arrested a few times, but managed to avoid jail. He was shot by an FBI agent in 1934.
26. The Manhattan Company robbery – $1.5 million, NYC, 1935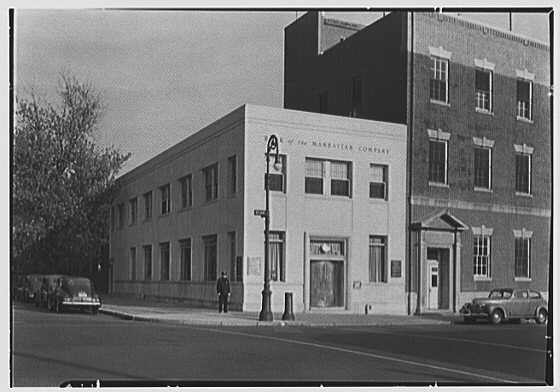 (Image/ Source: showbizcheatsheet.com)
Back in the 1930s, the Manhattan Company reigned supreme on Wall Street. It was a target for criminals, and a gang of four professionals finally managed it in 1935. The group stole $1.5 million from the bank, but were later rounded up for their crimes. The group's leader, John Philipp Spanos, was the last to be caught.
25. The Manhattan Savings Institution robbery -$2.5 million, NYC, 1878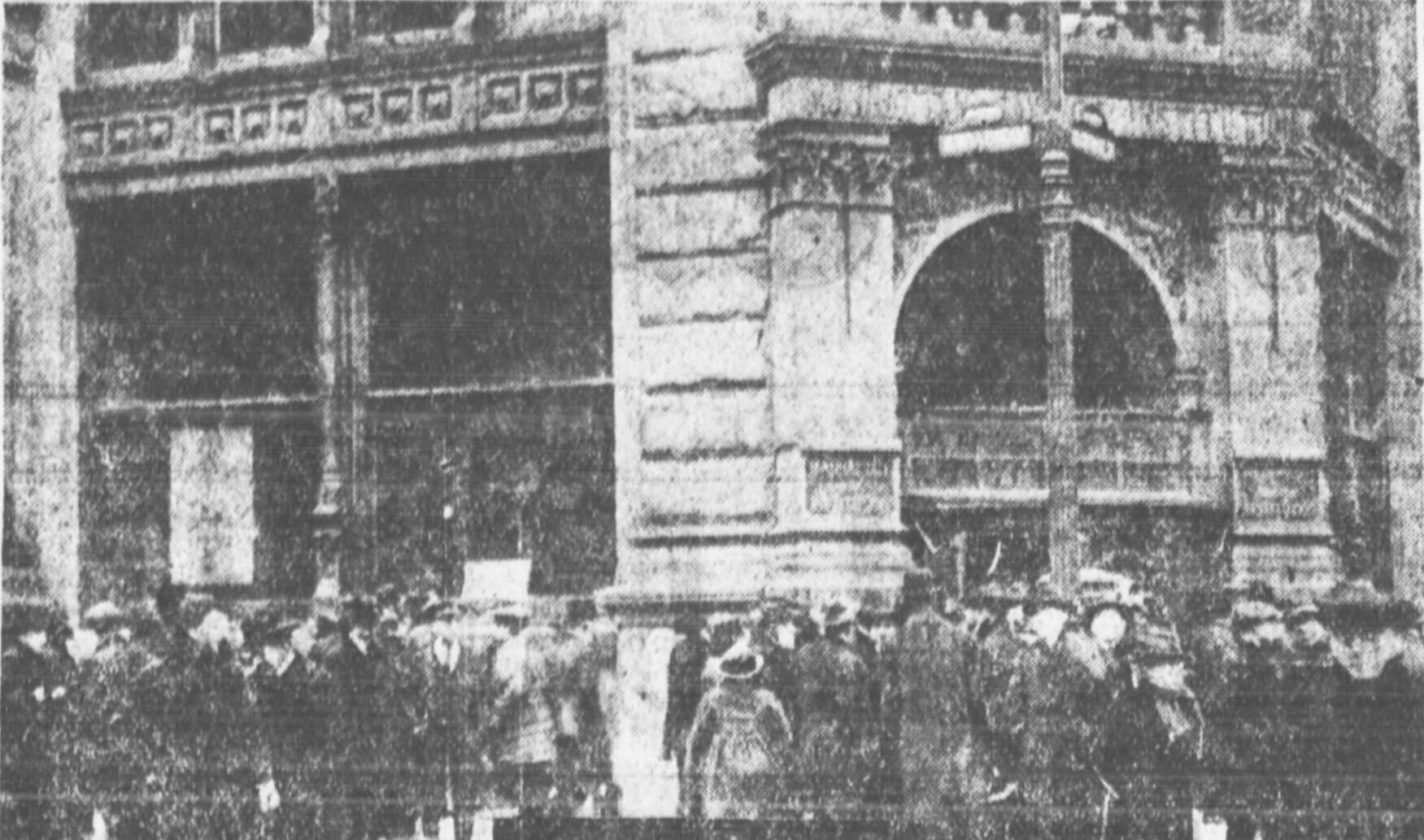 (Image/ Source: ny1920.com)
In the fall of 1878, two mastermind criminals, George Leslie and Shang Draper, hatched a plot to rob the Manhattan Savings Institution. They stole around $2.5 million in stocks, bonds, and cold hard cash, which caused a HUGE sensation in the papers. This kind of money was unheard of at the time, and was the largest amount ever stolen in the United States during the 1800s.
24. The Agricultural Bank of China robbery – $4.3 million, Handan, 2006-2007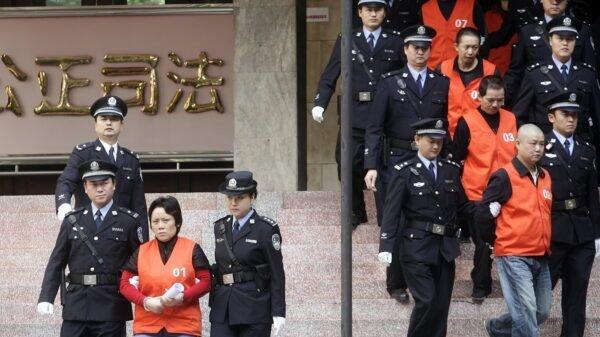 (Image/ Source: indiatimes.com)
Ren Xiaofeng and Ma Xiangjing were high-profile vault managers at the Agricultural Bank of China, and they decided to carry out a very risky theft. The pair stole money from the vaults in 2006, and continued to thieve money well into 2007. The men were arrested, convicted, and then put to death in April 2008.
23. The Seafirst Bank heist – $5 million, Lakewood, 1997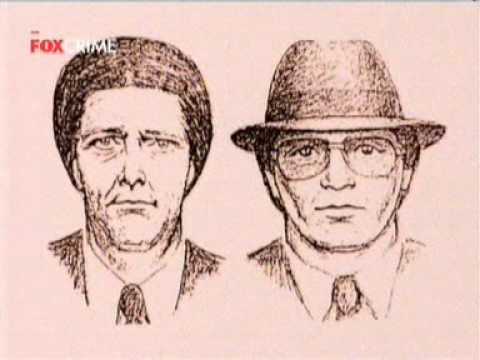 (Image/ Source: foxnews.com)
Ray Bowman and William Kirkpatrick were professional bank locksmiths and robbers. They had fifteen years of thieving under their belts, and become known as the trench coat robbers after they hit Seafirst Bank in 1997. They made off with nearly $5 million, but this robbery was set to be their last. They were caught by police and charged with robbery conspiracy.
22. Wells Fargo robbery – $7 million, Hartford, 1983
(Image/ Source: patriotledger.com)
The small, quiet town of Hartford, Connecticut was hit by a huge robbery back in 1983. It was carried out by four Puerto Rican nationalists, who were known as Los Maceteroes. Apparently, they were trying to fund a coup against the US in Puerto Rico, and stole a whopping $7 million from Wells Fargo. They were arrested shortly after the robbery.
21. Loomis Fargo robbery – $17.3 million, Charlotte, 1997
(Image/ Source: wsoctv.com)
In 1997, Loomis Fargo was targeted by thieves in North Carolina- and one of them was actually an employee. Security guard David Ghantt, along with his wife and their friends, decided to rob the bank, and stole around $17.3 million in cash. The ten robbers were later caught and sentenced to lengthy stays in prison.
20. The Dunbar Armored robbery – $18.9 million, Los Angeles, 1997
(Image/ Source: wsbradio.com)
Back in 1997, six people pulled off one of the biggest cash heists to ever take place in the US. Allen Pace, a safety inspector at Dunbar Armored trucking, broke into a vault with some childhood friends after assaulting two security guards. They would have gotten away with it, but one of the robbers lent some of the stolen cash to a pal without removing the cash straps, which gave them away.
19. Loomis Fargo robbery – $19 million, Florida, 1997
(Image/ Source: news4jax.com)
It's safe to say that things didn't go well for Loomis Fargo in 1997. Yet again, an employee decided to take advantage of his position and steal millions of dollars in cash. Philip Noel Johnson had worked as an armored car driver for the company, and managed to make off with $19 million. However, he was later caught and convicted.
18. The Bank of France robbery – $30 million, Toulon, 1992
(Image/ Source: randomtimes.com)
The country of France was left shocked when a huge bank heist took place in Toulon. The ten thieves were aggressive in their approach, and threatened the relatives of bank employees. They even strapped explosives to some of the bank's security guards. After stealing $30 million, only one man was ever charged, who was called Marc Armando.
17. The United California bank heist – $30 million, California, 1972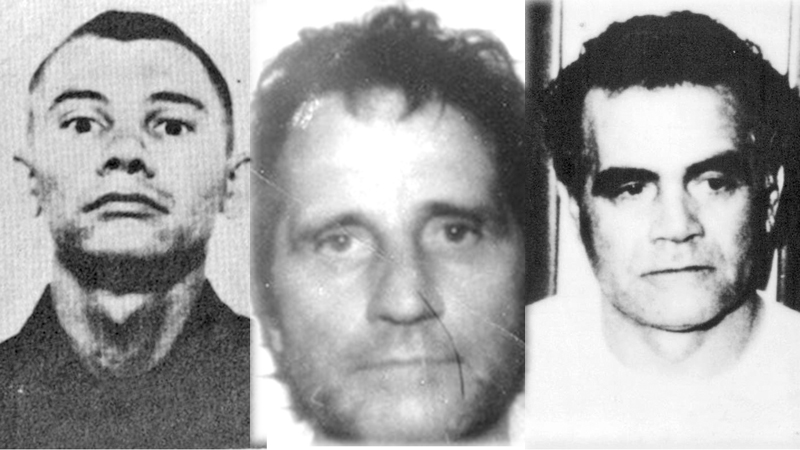 (Image/ Source: vindycarchives.com)
A professional team of robbers got together in 1972 to tackle one of the prestigious banks in town. After mistakenly believing that President Nixon had a million-dollar fund stashed at The United California bank, they broke into vaults with dynamite and stole a whopping $30 million worth of cash and valuables.
16. The British Bank of the Middle East robbery – $20-50 million, Beirut, 1976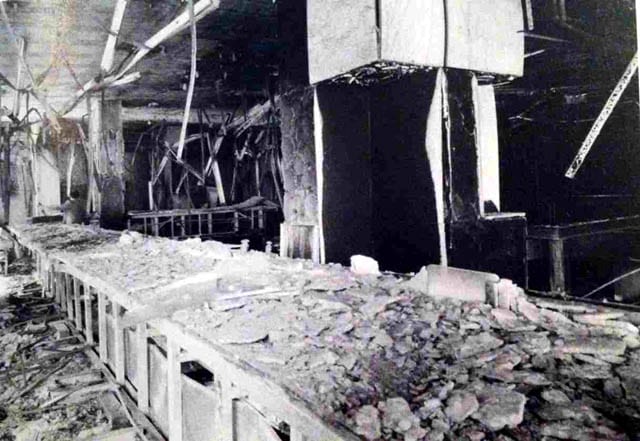 (Image/ Source: the961.com)
Back in the 1970s, Lebanon was hit with a civil war- and there were plenty of people who decided to take advantage of the turmoil. Robbers used explosives to smash through the wall of a Catholic church and enter the British Bank of the Middle East next door. The robbers were never caught, and the money was never recovered.
15. The Hatton Garden robbery – $31 million, London, 2015

(Image/ Source: theweek.co.uk)
In 2015, a group of unlikely robbers got together to stage one of the biggest jewelry heists in UK history. They tunneled into a vault in Hatton Gardens, and stole $31 million in cash and assets. However, within a matter of months, nearly all the thieves were caught, and were aged between 48 and 76. After spending years in jail, the convicts were ordered to either pay up to 27.5 million pounds or spend seven additional years in prison.
14. The Northern Bank robbery – $41 million, Belfast, 2004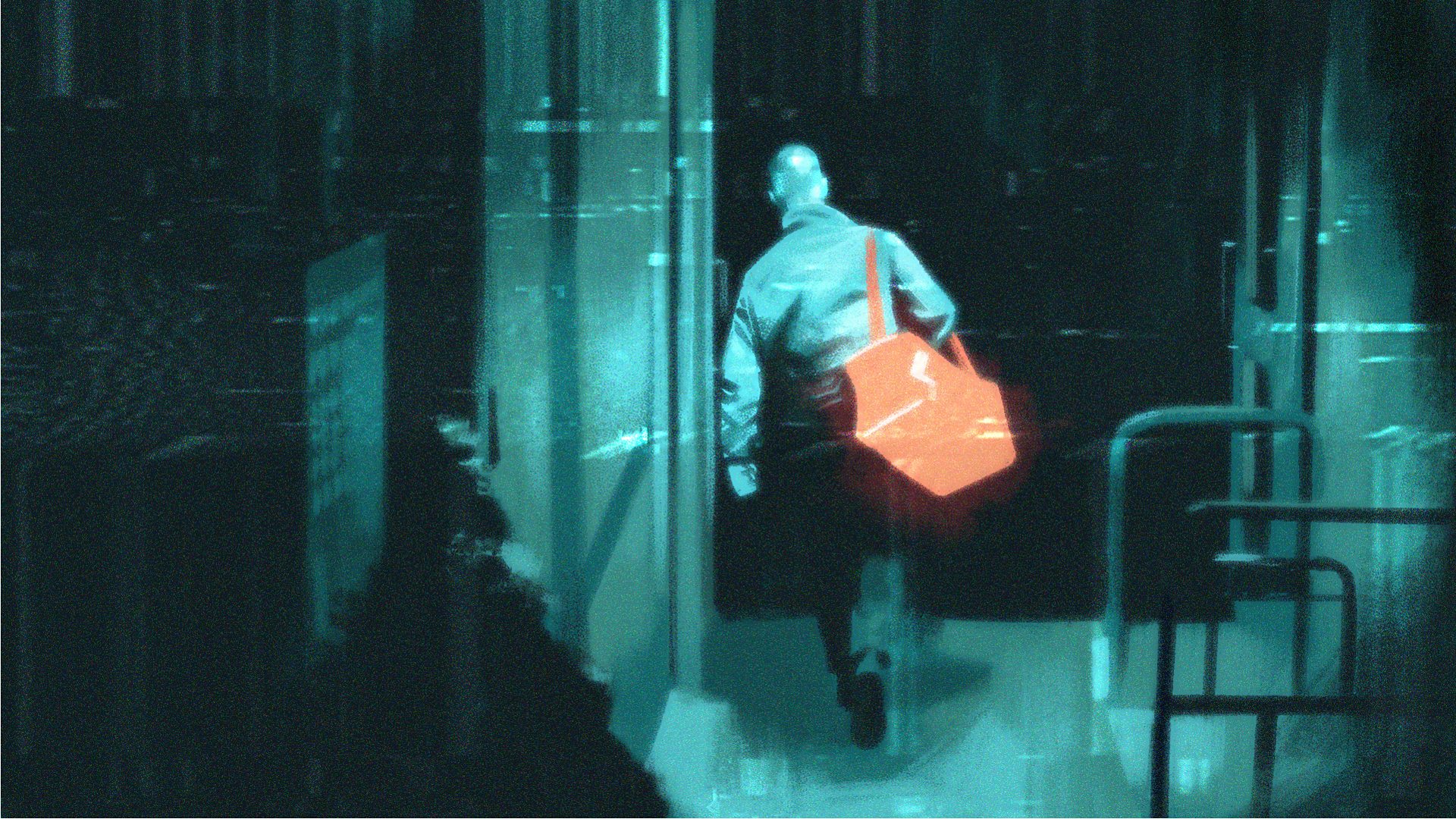 (Image/ Source: bbc.co.uk)
In the run up to Christmas in 2004, robbers decided to dress up as police officers and enter the homes of a couple of bank managers. Their families were held hostage, and the managers were told to go to work as normal the following day. The managers then let the robbers into the bank, who made off with $41 million. Only one robber was caught.
13. The Brink's-Mat burglary – $41 million, London, 1983
(Image/ Source: financialtimes.com)
The Brink's-Mat burglary was one of the UK's most notorious inside jobs. One of the company's security guards, Anthony Black, allowed a group of robbers into the building at London's Heathrow Airport. They not only stole millions, but also made off with diamonds and gold. While all the burglars were eventually caught, the gold they stole has never been recovered.
12. The ATM Cyber heist – $45 million, worldwide, 2012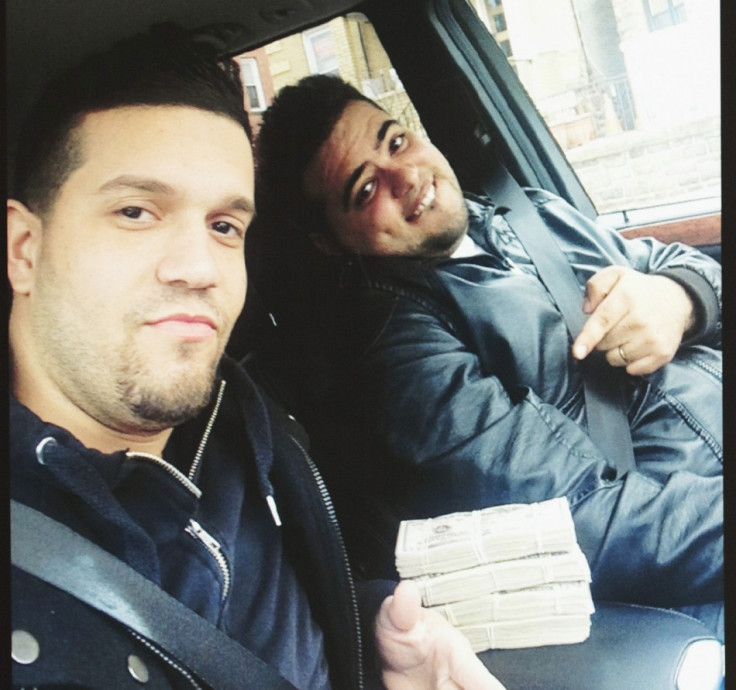 (Image/ Source: ibtimes.co.uk)
One of the most successful cybercrimes in history saw a global ring of criminals hack into banks and credit card processing companies to steal an eye-watering $45 million from ATMs in 27 countries. Eight people were arrested for the crime, including Elvis Rafael Rodriguez, left, and Emir Yasser Yeje, who were later prosecuted in Brooklyn, NYC.
11. The Banco Central burglary – $71.6 million, Fortaleza, 2005
(Image/ Source: ozy.com)
This robbery was so huge that it was actually recognized by the Guinness Book of World Records as one of the world's greatest bank robberies. Taking place in Brazil, this huge operation was carried out by a team of 25 gang members who set up a fake landscaping business. They spent a total of three months digging a huge tunnel that led through the bank's floor.
10. The Securitas depot robbery – $83 million, Kent, 2006
(Image/ Source: kentonline.co.uk)
This is the biggest cash robbery ever committed in the UK. The security service provider was targeted by thieves after they brought an inside man on board, and the branch manager of a warehouse was kidnapped. The manager's family was also taken hostage and used as a bargaining tool by the robbers. They were later caught when a key witness came forward.
9. The Knightsbridge Security Deposit robbery – $97 million, London, 1987
(Image/ Source: documentarytube.com)
It seemed like the perfect crime. Valerio Viccei, who was already wanted for a whopping 50 armed robberies over in Italy, overpowered guards and staff with an accomplice after he claimed he wanted to rent a safe deposit box. He made off with plenty of cash and valuables and fled to South America, but the police eventually caught up with him.
8. Bank of Bangladesh Cyber robbery – $101 million, Bangladesh, 2016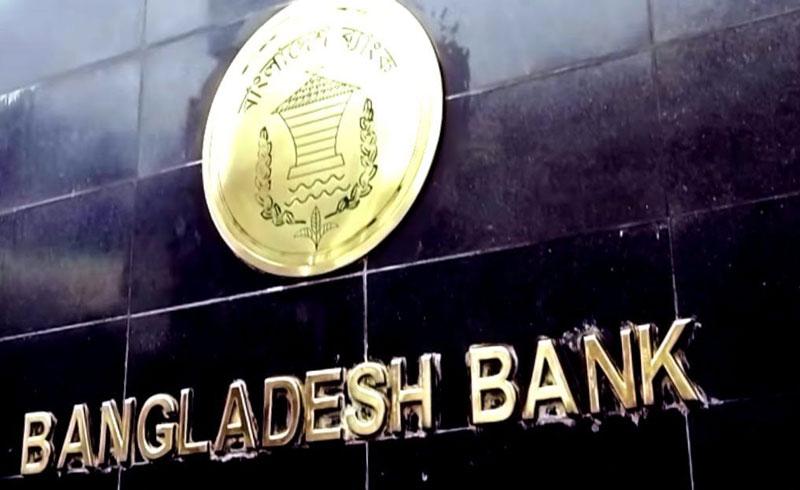 (Image/ Source: nsarchive.gwu.edu)
As daring cyber robberies go, this is one of the most ambitious! Hackers tried to steal over 1 billion from various accounts, but some of their efforts were blocked by security. However, they still managed to grab $101 million in total. A man called Maia Santos-Deguito was the only person to ever be convicted.
7. The Union Bank of India robbery – $170 million, India, 2016
(Image/ Source: mint.com)
Targeted by North Korean hackers, the Union Bank of India lost a reported $170 million in July 2016. The hackers tried to route their stolen money through New York banks, as well as Australian and Taiwanese financial institutions. They were later caught after they started sending malicious emails.
6. The KuCoin cyber bank robbery – $280 million, Seychelles, 2020
(Image/ Source: coinmarketcap.com)
Bank robberies are getting more sophisticated these days, which means cyber attacks are on the rise. In September 2020, hackers targeted KuCoin assets in Seychelles, and were rewarded $280 million for their efforts. This certainly put a spook in the cryptocurrency market, which hasn't managed to stabilize since.
5. The Dar Es Salaam bank heist – $282 million, Baghdad, 2007
(Image/ Source: youtube.com)
During political unrest in Iraq in the 2000s, robberies were rife. One of the most memorable was the 2007 heist at Dar Es Salaam Bank, a private financial institution in Baghdad. The bank had tons of American dollars tucked away in its vaults, which were allegedly targeted by several of the bank's guards. Police officers were also thought to be in on the robbery.
4. The Bank of England Courier robbery – $292 million, London, 1990

(Image/ Source: elawtalk.com)
In 1990, a messenger named John Goddard, who was carrying Bank of England treasury bonds, was robbed at knifepoint. Each of the bonds was worth around $1 million each, which meant that the thief got away with a whopping $292 million. The main suspect, Patrick Thomas, was found dead a year later. Police suspected there were more people involved, but never had enough evidence to convict.
3. The Global cyber bank robbery – $300-900 million, worldwide, 2015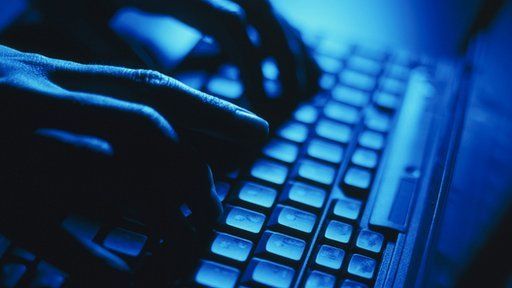 (Image/ Source: bbc.co.uk)
While this wasn't a physical bank robbery, it was one of the biggest in history. Hackers used malware to target over 100 of the world's biggest banks, which helped them steal an estimated $300 to $900 million. The heist was believed to have been carried out by the Carbanak cybergang, who are based in Russia and Ukraine.
2. The Mt Gox crypto heist – $450 million, global, 2014
(Image/ Source: blockonomi.com)
In the early days of cryptocurrency, Mt Gox reigned supreme. However, it was targeted by professional hackers in 2014, and they made off with an estimated $450 million. This heist resulted in chaos for Mt Gox, which went bankrupt three years later. A lot of people never got their money and investments back.
1. The Central Bank of Iraq robbery – Over $920 million, Baghdad, 2003
(Image/ Source: cnn.com)
The biggest bank robbery took place in Baghdad, Iraq, and is officially THE largest heist in history! Plotted by Iraq dictator Saddam Hussein, he sent his son Qusay to the bank with three huge trucks in tow. He gave Qusay a handwritten note asking him to withdraw nearly $1 billion and keep it away from their enemies.