What Your Makeup Style Says About You
By Ange Arnal
7 months ago
1. 'The Cool Girl Aesthetic'
imagesource: whowhatwearuk
The "cool girl" aesthetic is basically an effortless, laid-back style that blends both masculine and feminine fashion - when it comes to makeup style it's a less is more style. A lick of mascara, fresh glowing skin & maybe a bit of bronze and blush. It's cool it's carefree and its show a spontaneous and adventurous spirit.
2. Winged Liner
imagesource: reddit
The bold look of winged liner can be seen as a sign of self-assurance. Those who wear it may be perceived as confident, assertive and unafraid to take risks. Creating a perfect winged liner can be a sign of confidence and requires precision and attention to detail.
3. Heavy Coverage Foundation
imagesource: racheldivers
Heavy coverage foundation is often used one celebs at red-carpet events, for photo shoots, and glamorous occasions like weddings. People who prefer a heavy coverage are often seen as stylish but it can also be seen as a confidence booster for some - almost a sign of insecurity or self-consciousness - it depends how you see it.
4. Faux Freckles
imagesource: reddit
Faux freckles are a fun and playful way to add a touch to your makeup look, faux freckles are trending at the moment and they add a little something to your makeup especially in summer. It can be perceived as lighthearted, creative, and unafraid to experiment with your appearance. People who wear them may be seen as independent and unique.
5. Blush Blush Blush
imagesource: whowhatwearuk
A bright pop of blush can give the face a more youthful and radiant appearance and is often associated with femininity and enhances the natural contours of the face. So if you're feeling a little 'bleurgh' whack some of your favourite blusher on & you'll instantly look alive.
6. Contour Is Key
imagesource: yahoo
If you contour you may be seen as glamorous, fashionable, and up-to-date on the latest beauty trends - giving off the Kimmy K vibes. It enhances and accentuates the natural features of the face, which can boost your confidence. Contouring instantly gives that more glamorous, bold look.
7. Graphic Liner
imagesource: reddit
Graphic liner is a popular makeup trend that has gained popularity in recent years - after donning the catwalks in the 80s, it's often associated with alternative fashion and subcultures. People who wear graphic liner are perceived as unafraid to stand out from the crowd when it comes to the way they look.
8. There's No Such Thing As Too Much Highlight
imagesource: reddit
Highlighter draws attention to the high points of the face, and enhances your features, giving you that radiant glow - there's no such thing as too much highlight for some of us! It draws attention to your face, so people who wear it tend to come across as self-assured and confident in their own appearance.
9. 'Glass' Skin
imagesource: reddit
The 'K-beauty trend' that involves achieving a smooth, clear, and luminous complexion is called 'Glass skin' and is seen as a natural and minimalistic look - perfect for those who don't want to wear too much makeup but look flawless at the same time. It emphasises healthy, glowing skin and offers a simple and natural approach to beauty. People who wear 'glass skin' are often associated with a healthy lifestyle and diet.
10. A Nude Lip
imagesource: reddit
A nude lip is a timeless and classic makeup look, appropriate for all occasions. Its a polished and put-together look and shows you're confident and comfortable in your own skin. People who wear a nude lip are seen to be natural, easy-going, and low-maintenance.
11. Pammy Anderson Brows
imagesource: reddit
The Pamela Anderson brows trend involves having thin, arched eyebrows that were popular in the 1990s & they're making a real comeback at the minute. Thin, arched eyebrows are a bold look that can draw attention to the eyes and whoever wears their brows like this are seen to be fun loving, a little rebellious and carefree - a bit like the one and only Pam Anderson.
12. A Pop Of Colour On The Eyes

imagesource: whowhatwearuk
A pop of color on the eyes can be a playful and lighthearted look showing an experimental side to your personality. People who wear bright colors on the eyes show the ability to pull off a bold and unconventional look with confidence. You're proving to be comfortable taking risks.
13. A Bold Red Lip
imagesource: reddit
A bold red lip is a daring and attention-grabbing look that can be seen as a sign of boldness. People who wear red lipstick may be perceived as courageous bold, adventurous, and unafraid to take risks. It's also often associated with sex appeal and can be a seductive and alluring look. Ooh la la!
14. Summer Makeup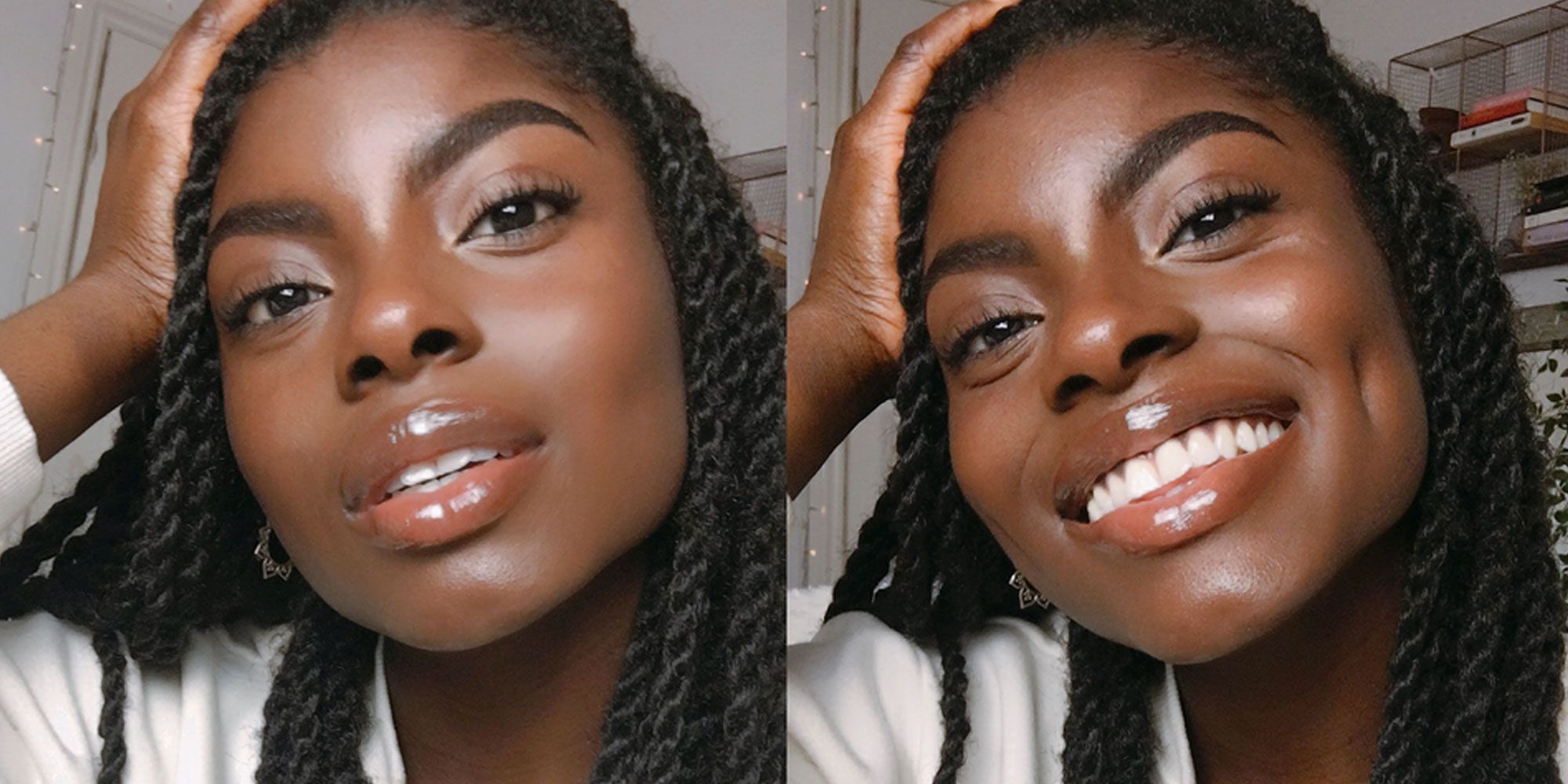 imagesource: cosmopolitan
Summer makeup is often either bright and playful or that chic, 'less is more' bronzed look! Designed to enhance your natural beauty and highlight your features - this suggest's that you are outgoing, sociable, and enjoys being the centre of attention.
15. Euphoria Style Makeup
imagesource: reddit
Now, if you haven't watched Euphoria, then what are you playing at? The HBO series' style of makeup is creative bold and experimental so if this is your style its suggests that you're imaginative, innovative, and enjoy expressing yourself through your appearance. You're also probably a bit of a fearless individual.
16. Trés Trés Chic
imagesource: reddit
Less is more with this makeup style. The 'French' style of makeup is associated with natural beauty, an effortless look that enhances your looks rather than masking them. This style suggests you value simplicity and minimalism and prioritise natural timeless beauty over trends. You're unique in that aspect!
17. A Dark Smokey Eye
imagesource: reddit
A dark smokey eye makeup look shows a bold and dramatic style and when its jazzed up with a little bit of glitter then you're really going all out. It suggests that you value confidence, glamour, and self-expression and is someone who values attention to detail and creativity.
18. Brushed Up Brows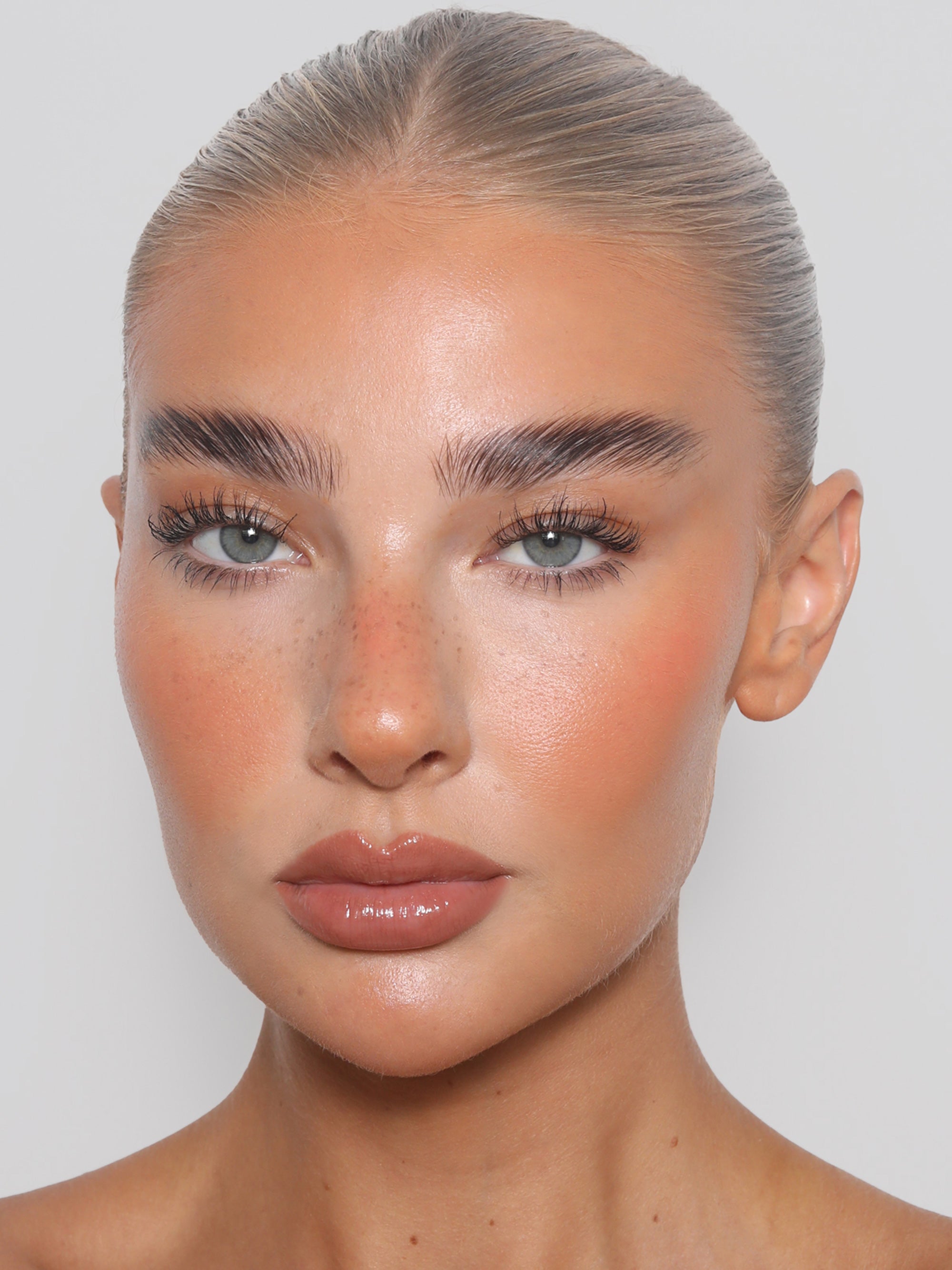 imagesource: refinery29
Also known as "the soap brow effect", this natural, low-maintenance look emphasizes your unique features - after all, brows are what frame your face. If you like to brush your brows up, you might be someone who values simplicity and efficiency in your daily routine - simple makeup for a busy person.
19. 'The Flappers'
imagesource: reddit
The flapper style of makeup was popular in the 1920s, characterized by bold, dramatic looks that include dark, smoky eyes and bold lip colors. If you enjoy doing your makeup like this, it may mean that you're a person who enjoys standing out from the crowd with this unconventional style. It screams self-confidence and self-expression.
20. Heavy Duty Mascara
imagesource: reddit
If you're into coating your lashes with lots and lots of mascara, then you're somebody who may have a bold personality who enjoys being the centre of attention. It indicates that you're value the power of eye contact and communication - as this look draws attention to the eyes and enhances your overall facial expressions.
21. Draped Blush
imagesource: reddit
What is draped blush you ask? It involves sweeping blush across the temples and cheekbones, which creates a soft and subtle flush of color enhancing your natural bone structure. This look indicates that you value subtlety and grace but also confidence when it comes to your physical appearance - expressing yourself through your makeup.
22. 'E Girl' Makeup
imagesource: reddit
E-girl makeup is a trend has become popular in recent years, it's basically bold and dark makeup looks with a heavy blush. This makeup style is often paired with dyed hair and graphic t-shirts. This makeup trend is often followed by Gen-Zers and suggests you're a person who values social media and digital culture, comfortable with these bold, attention grabbing looks.
23. Bleached Brows
imagesource: reddit
Bleached brows seem to be the 'in' thing at the moment and adapting this trend suggests that you value experimentation and creativity in your own personal style. You enjoy pushing the boundaries of beauty standards and love the minimalist or avant-garde aesthetic.
24. Matte Skin
imagesource: theussun
Matte skin suggests that you value sophistication, elegance, and professionalism, you prioritise a polished appearance and take care of your appearance in a refined manner. Matte skin creates a smooth and flawless complexion that can help boost your self-esteem and enhance your overall appearance, indicating that you like control and discipline in your life.
25. 70s Glitter
imagesource: dailycandidnews
The glitter makeup trend is often paired with a nude lip and a natural looking base showing a glamorous and free-spirited lifestyle. Glitter makeup is associated with a carefree and boho attitude but can also suggest that you enjoy the spotlight and enjoy being the centre of attention - you're not afraid to stand out from the crowd!
26. Creative Makeup
imagesource: reddit
If you enjoy creative makeup, it can mean that you value self-expression, individuality, and a willingness to take risks in your personal style. It can also indicate that you are not afraid to express your unique personality and showcase you creative talents, because after all, who's got the b**ls to walk around with a bright graphic eye.
27. Bronzed Goddess
imagesource: reddit
A bronzed makeup look shows that you're someone who has a good self esteem and likes the simple, glowy look that the summer sun naturally gives you! You're someone who lives for the summer months & values versatility and adaptability as this makeup style is often suitable for a variety of different occasions.
28. Colored Blush
imagesource: reddit
Purple, yellow, even blue...you name it! People wear different colours of blush to express and achieve different effects to enhance their natural skin tone. It shows a playful and brighter side to your personality when you're experimenting with vibrant colours on your cheeks. Fenty's purple blush...say no more!
29. No Makeup Makeup
imagesource: reddit
This makeup look basically involves creating a natural and flawless complexion with not that much product. If this is your style, it suggests that you prioritize comfort and functionality, as the no makeup makeup look is suitable for everyday wear. You don't need heavy makeup to feel beautiful or confident - that's so 2017 apparently!
30. Charlotte Tilbury's Pillow Talk All The Way
imagesource: reddit
This cult favourite gives a flattering and natural looking hue. It can indicate you you love the classic, natural looking approach to beauty - you're confident in the way you look and appreciate that you don't need to cover your natural beauty to look stunning.