Here's What Your Jewellery Says About You
By Ange Arnal
7 months ago
1. Silver, gold or pearl earrings - Classy & professional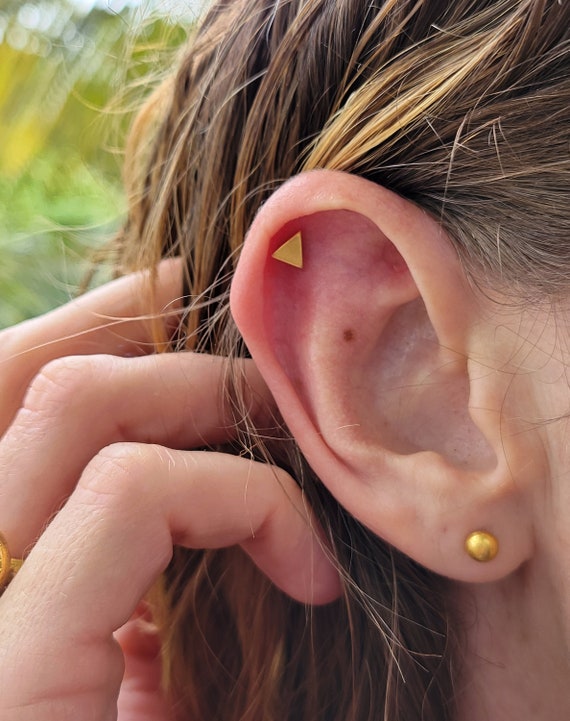 imagesource: etsy
If you're someone who likes to wear silver, gold or pearl earrings you tend to be an organized person who enjoys timeless jewels. You're a classy and professional person who likes to take care of themselves but doesn't spend too long in front of the mirror in the morning. You have more important things to think about.
2. Gold ring or smartwatch - Knowledgable & business minded
imagesource: reddit
A gold watch or smart watch is a sign that you take your career seriously and that you spend a lot of your time either in work or thinking about your work. You live and breathe your career and will settle for nothing less than success.
3. Unique gems - Thoughtful & artsy
imagesource: reddit
You care about fashion and the deeper meaning behind it. You have a passion for the arts and enjoy nature as well so a gorgeous piece of jewellery, especially if it's sustainable really catches your eye. Rather than go for what's on trend, you pick what you actually like.
4. Big hoops & colourful chunky necklaces - Bold
imagesource: reddit
The life and soul of the party, you enjoy being around people, socialising and you live and breath a bold lifestyle. You don't shy away from laughing and loving and live life to the fullest like it's your last day on this earth. You love your life!
5. Over the top rings - Outgoing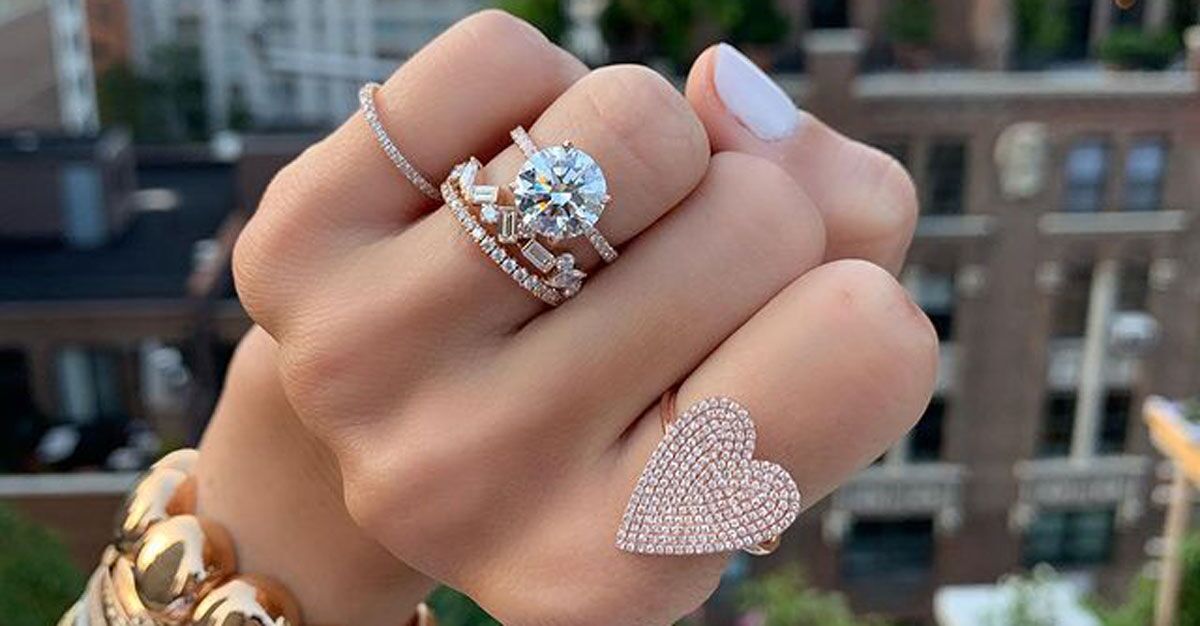 imagesource: theknot
You're confident to wear statement jewellery but you're not over the top with it and combined with a nice outfit, you look like you're a powerful person. Your cheerful and outgoing personality brightens up people's day and make you someone al of your friends look up to.
6. Striking earrings - Minimalistic
imagesource: reddit
You may have a passion for fashion but you believe that magic lies in little details. You're not one the experiment with colored gems and statement earrings. You like to be striking but not obnoxious and a dainty pair of earrings are perfect for you.
7. Colourful jewels - Empathetic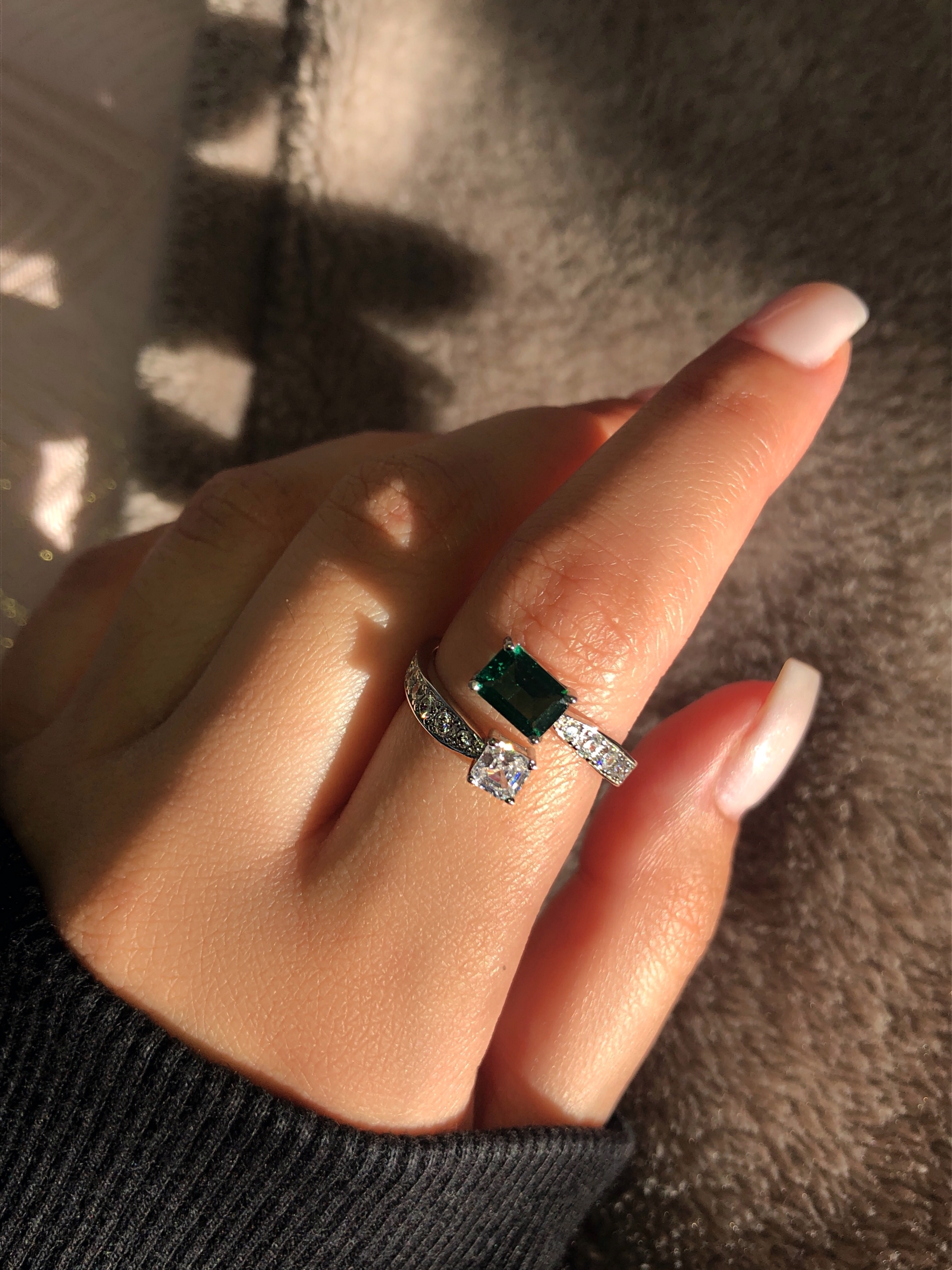 imagesource: phantomjewels
Being balanced with your look shows you're thoughtful and empathetic. You like colourful jewels with your minimalistic outfits and you're confident enough to pull it off. High-quality jewels make a greater impression and give off an aura of calmness as well.
8. High-quality silver watch - Confident
imagesource: reddit
High-quality silver also gives off an aura of calmness and confidence which radiants off of you. You're an incredible friend and most types of jewellery suit you, but you choose to wear relaxed and minimal jewels. A silver watch shows how unique you are.
9. Dangly necklaces - Sociable & bubbly
imagesource: reddit
Dangly earrings or extravegent rings show that you're likely to be a sociable, bubbly person who likes to be surrounded by the people they love. They love to party and are generous and cheery souls who draw people to them like a magnet.
10. Recycled/turquoise jewels - Down to earth
imagesource: reddit
Recycled jewels or turquoise earrings and bangle bracelets tend to mean that you're a nature lover. You enjoy the outdoors and have an awareness of what's going on around them and how the world and nature is changing. You also gravitate towards earthy tones.
11. Pearl necklace - Classy & elegant
imagesource: reddit
People who love pearls are elegant and like the simple yet beautiful things in life. You're traditional and family orientated and like a quiet life with your family and close friends over a night out on the town. You have a calm demeanor and make people feel calm when they're around you.
12. Tiffany's diamonds - Great attention to detail
imagesource: reddit
Everything about Tiffany diamonds screams perfection. You never settle for second best and are always moving forward in your life, never looking back. Setting goals is something that you find important and you will settle for nothing less than greatness.
13. Color co-ordinated matched sets - Excellent conversationalist
imagesource: reddit
People who are neat, responsible and organized tend to wear matching jewellery sets, a gold necklace and matching earrings. Silver bangles with matching shoes or earrings. This is also a sign of someone who is an excellent conversationalists.
14. Bold statement necklaces - Trendsetter
imagesource: racked
Bold statement necklaces are a sign of someone who likes to stand out and is a little different from the standard. You don't care much for brands and see your jewellery as a form of art more than anything. You'll find your gear from thrift stores to online brands.
15. Pendant necklaces or tennis bracelets - Athletic & energetic
imagesource: reddit
If you're always on the go, you will probably wear tennis bracelets or pendant necklaces to suit your active lifestyle. You're probably energetic and athletic, highly motivated with a love of engraved jewels. Your lifestyle is nothing short of hectic.
16. Antique or unique jewellery - Intriguing & a great conversationalist
imagesource: reddit
If you tend to wear antique jewellery you're a unique individual who isn't necessarily flashy and bold, but you're your own person and you're not afraid to show that off. You're the leader of your own life and nobody will tell you otherwise.
17. Blingy jewellery - The center of attention
imagesource: reddit
If you love nothing more that diamantés and shiny pieces of jewellery then you're probably someone who doesn't shy away from being the center of attention. You have plenty of confidence and you're not afraid to show the world your personality.
18. Body piercings - Rebellious
imagesource: reddit
For a long time, body piercings and tattoo's were seen as something only rebellious people would do, something outside of the social norms. People with noses, eyebrows, their tongues or chest pierced tend to have their own unique style and aren't afraid to rebel against 'the norm'.
19. Homemade, arty pieces - A modern girl
imagesource: reddit
If you like to wear homemade or artsy pieces of jewellery, then you're probably a modern type of girl who likes wearing things that nobody else is going to be wearing! You're also probably quite artsy yourself, you like making things that reflect your personality.
20. Layered jewellery - Happy go lucky & laid back
imagesource: reddit
If you tend to layer your necklaces or bracelets you may want to subconsciously draw attention to certain parts of your body like your wrists or neckline. Wearing a lot of bracelets show that you're a happy-go-lucky type of person who just goes with the flow of life.
21. Vintage - Sentimental
imagesource: reddit
If you're a girly who wears vintage jewellery from either a thrift shop or something from a past family member this is a sign that you engage with your feminine side and that you're quite girly and sentimental. You like to look great all the time too.
22. Bright jewellery - Optimistic & passionate
imagesource: vox
Colours signify certain moods and meaning, if you're some who wears a lot of red, you're outgoing, pink indicates passion, yellow means optimism, blue indicates compassion and green says you're sincere. If you tend to match your jewellery with your clothing, you probably align with all of these traits.
23. Luxury, brand named jewellery -
imagesource: reddit
If you like your named brands, then you're likely to be someone who likes to pay great attention to detail in all of your aspects of your life. You won't settle and always do your best to reach your goals. People admire you and your high self esteem gets you to places in your life.
24. Thin bangle bracelets - Simple & sophisticated
imagesource: reddit
Simple jewellery like thin bangle bracelets indicates that you're someone who likes to live a relaxed lifestyle with plenty of trips to the beach and approach life in a laid back way. Your priority is to be happy and not to take life to seriously.
25. Diamond rings - You like the best of the best
imagesource: reddit
Your personality type indicates that you're someone who will settle for nothing but the best. You like the best of the best and you always act like you're the best of the best. You have great attention to detail and there's no room for mediocre when it comes to you.
26. Thick necklaces - Fun & extroverted
imagesource: reddit
People who like wearing thick necklaces tend to enjoy spending time with their friends on nights out. They tend to be extroverted, sociable and don't like getting through the day without personal interaction. Your jewellery and clothing scream FUN!
27. Large, shiny rings - Optimistic
imagesource: reddit
If you have an optimistic view on life then you're probably someone who likes to wear dangly jewellery and large, shiny rings. You enjoy having fun and trying new things out in life and it shines through in the jewellery and outfits that you were day to day.
28. Unique earrings - Fun to talk to with a love of nature
imagesource: reddit
People who have a love for the outdoors and like spending time on their own, tend to wear jewellery on the more unique side. You'll like seaglass and seashells in your jewellery and the most special times in your life are the times you spend with loved ones, out in nature.
29. Final thoughts
imagesource: pintrest
You can tell a lot about someone by the way they wear their jewellery and you might be looking at these different personality types and thinking "YES, that's me!". No matter what size your jewellery collection is, everyone has their own style!
30. Final thoughts...
imagesource: reddit
You don't have to have the biggest jewellery collection in the world, or even love jewellery, but anything you wear and love explains what kind of person you are. What you wear (jewellery wise) says a lot about the person you are...