Timeline Of Justin Timberlake And Britney Spears' Turbulent Relationship
By Paula Tudoran
1 month ago
Mickey Mouse Club Sparks Friendship (1992)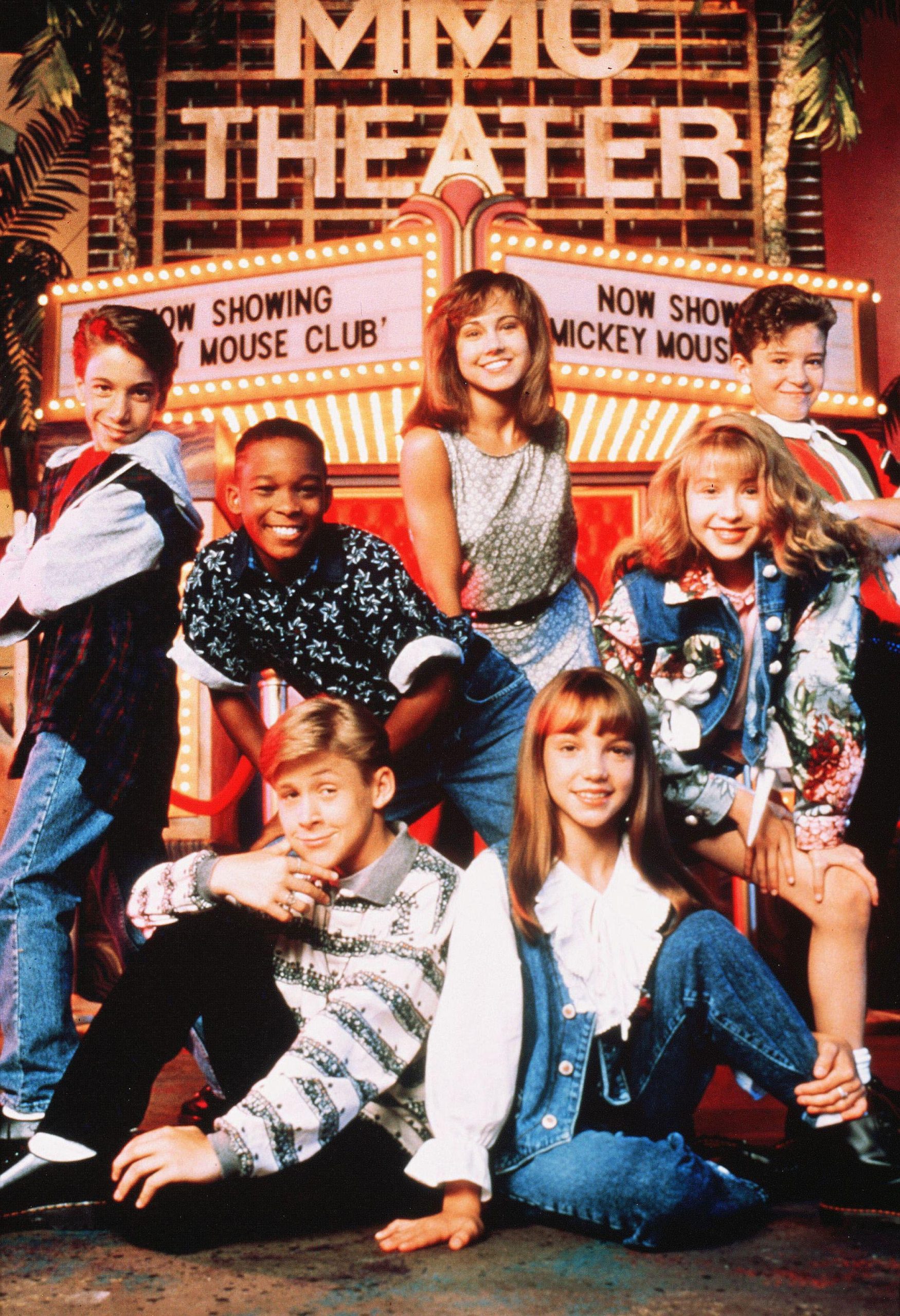 Image Source: Reddit
Back in 1992, a young Justin Timberlake and Britney Spears joined the cast of "The Mickey Mouse Club," unknowingly planting the seeds of their future relationship amidst the magic of Disney. Little did they know that these early days would be the beginning of a rollercoaster journey.
Teen Pop Sensations Rise (Late '90s)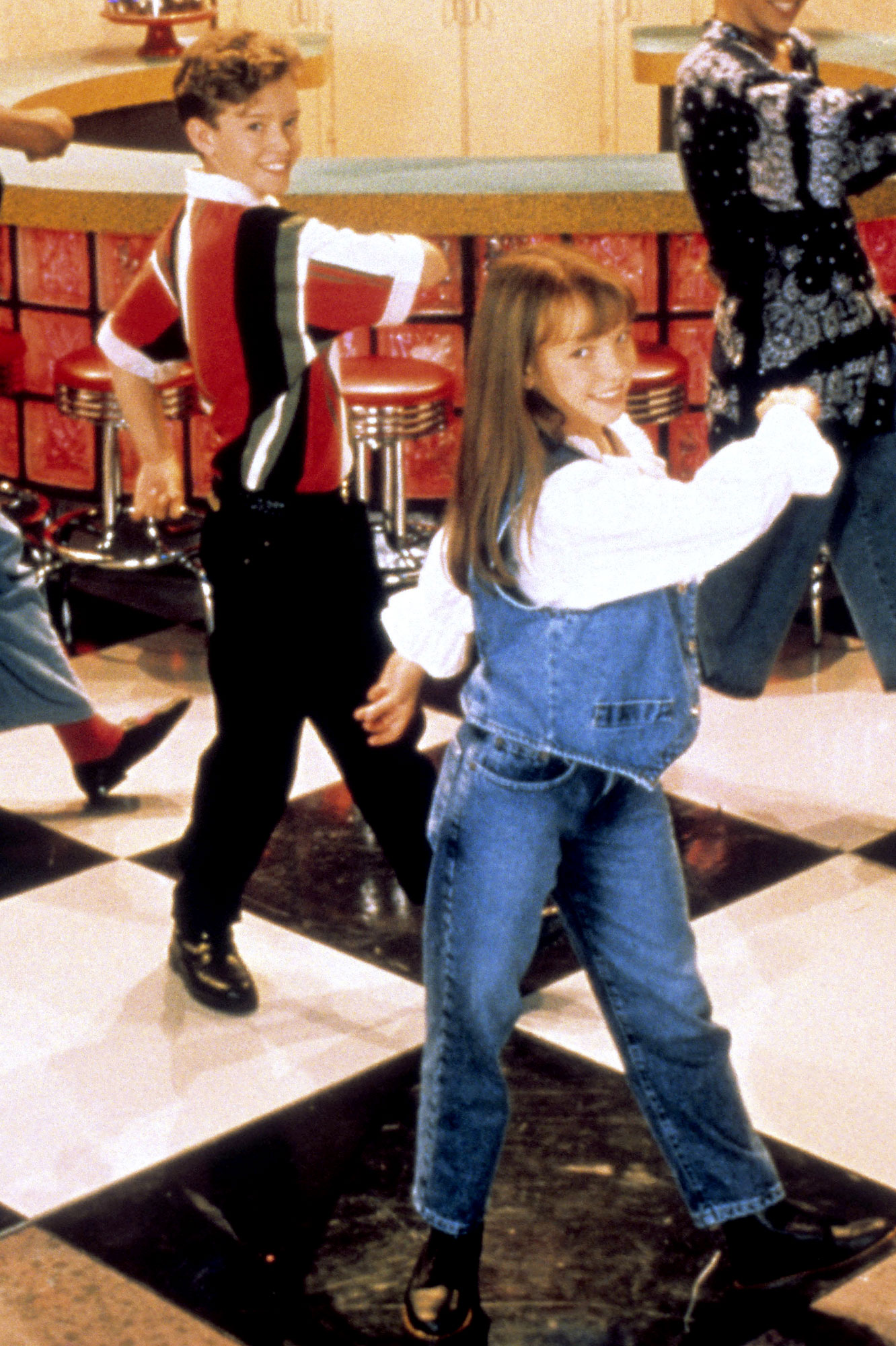 Image Source: Reddit
As the late '90s rolled around, both Justin and Britney were riding the waves of teen pop sensation stardom. Their infectious hits and chart-topping albums catapulted them to the pinnacle of fame, setting the stage for their (although short) intertwined destinies.
Puppy Love Blossoms (1999)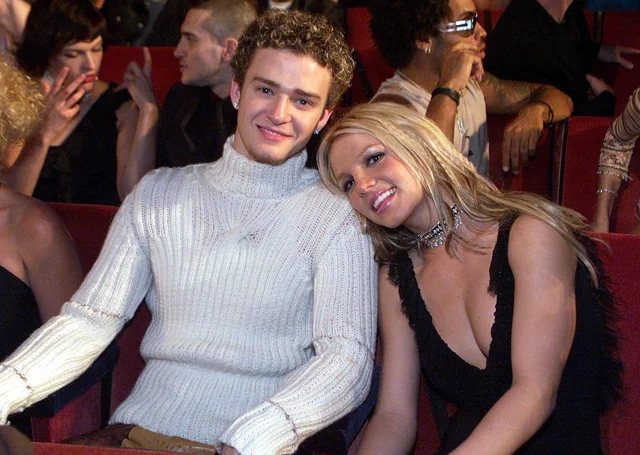 Image Source: Reddit
In 1999, the rumor mill went into overdrive as Justin and Britney were spotted sharing more than just smiles at a concert. Their chemistry was undeniable, and it was clear that puppy love was in the air, igniting the curiosity of fans and media alike.
Going Public (2000)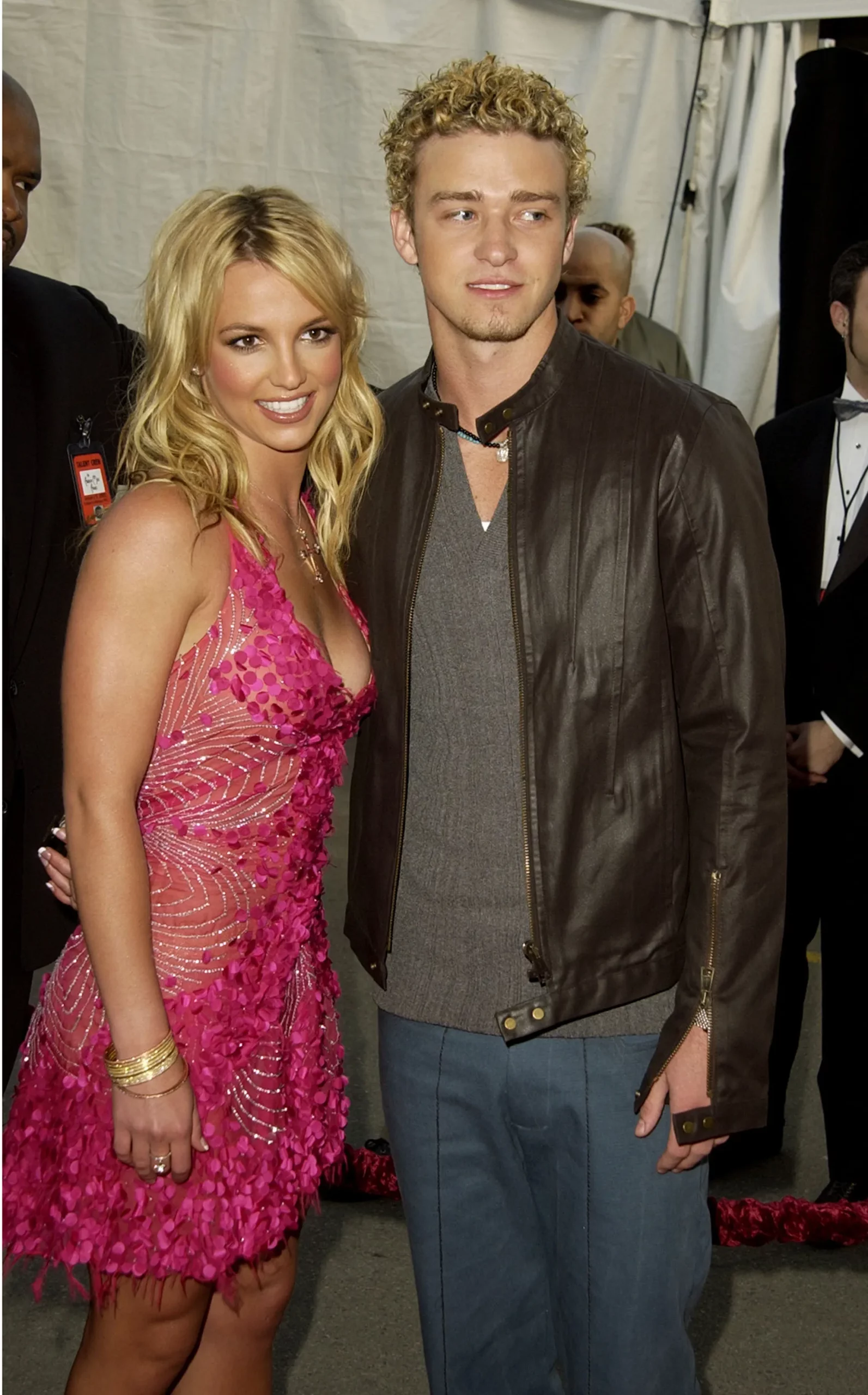 Image Source: Reddit
The year 2000 marked a significant moment in pop culture history as Justin and Britney decided to take their relationship public. They chose the American Music Awards stage to confirm their romantic entanglement, sending fans into a frenzy of excitement.
Matching Denim Outfits (2001)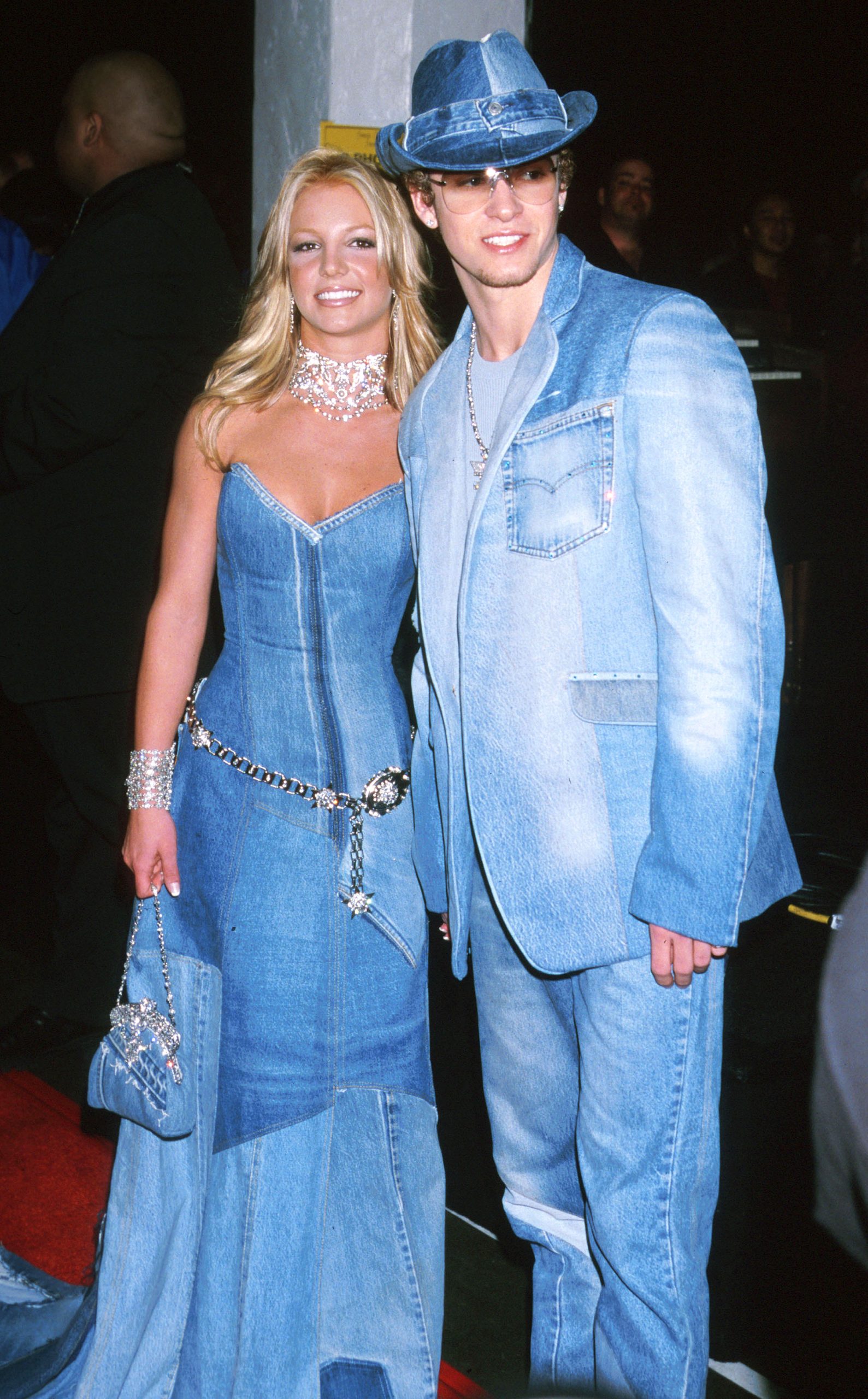 Image Source: Reddit
Who could forget the unforgettable fashion faux pas of 2001? Justin and Britney's decision to grace the red carpet at the American Music Awards in matching denim outfits left an indelible mark on pop culture history. Their bold choice became an iconic moment, etched in the annals of celebrity style.
Split Shockwaves (2002)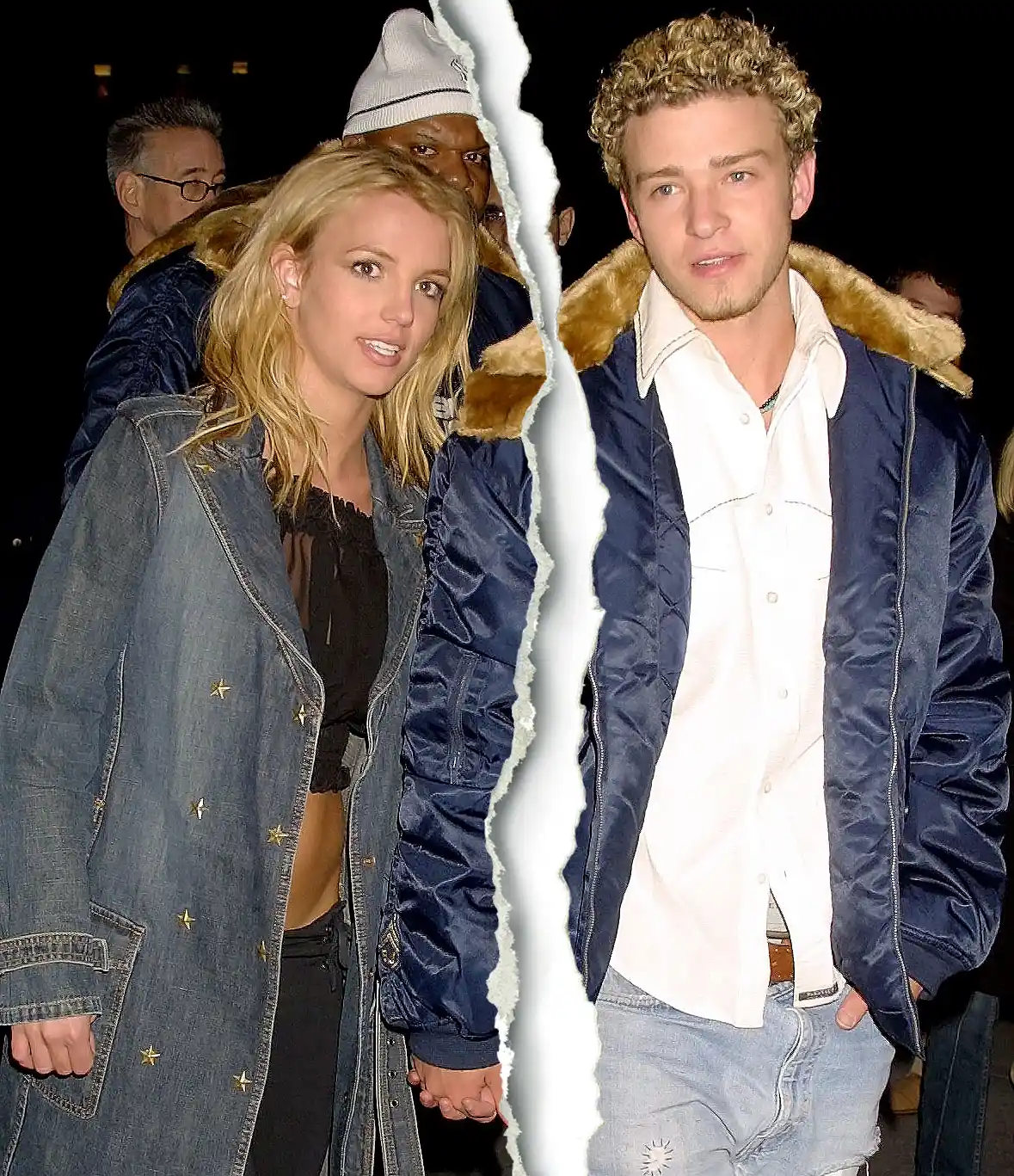 Image Source: US Weekly
In 2002, shockwaves rippled through the entertainment world when Justin Timberlake and Britney Spears announced their breakup. Fans were left heartbroken, and the media couldn't get enough of the story, dissecting every detail of their sudden split for a long period.
Cry Me a River (2002)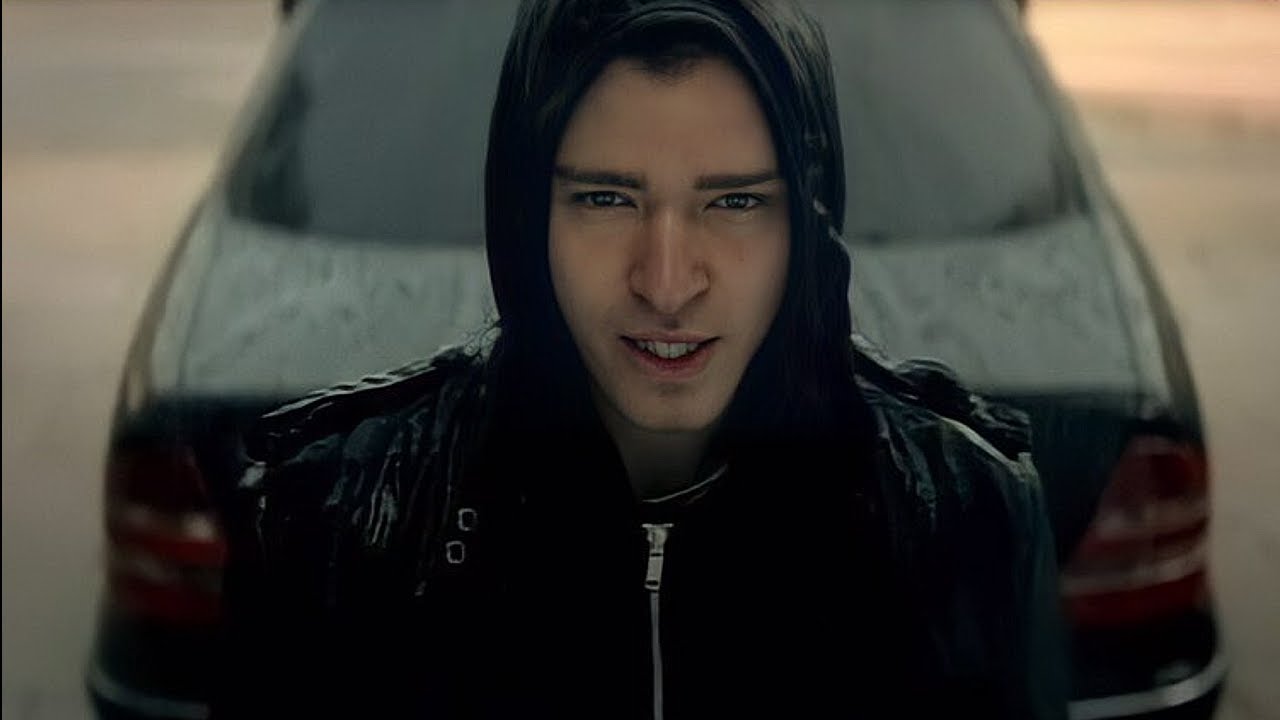 Image Source: Reddit
Justin Timberlake's chart-topping hit "Cry Me a River" dropped like a bombshell. With lyrics and a music video dripping with emotional turmoil, it fueled intense speculation that it was a response to their breakup, leaving no room for doubt and intensifying media scrutiny.
Britney's Response (2003)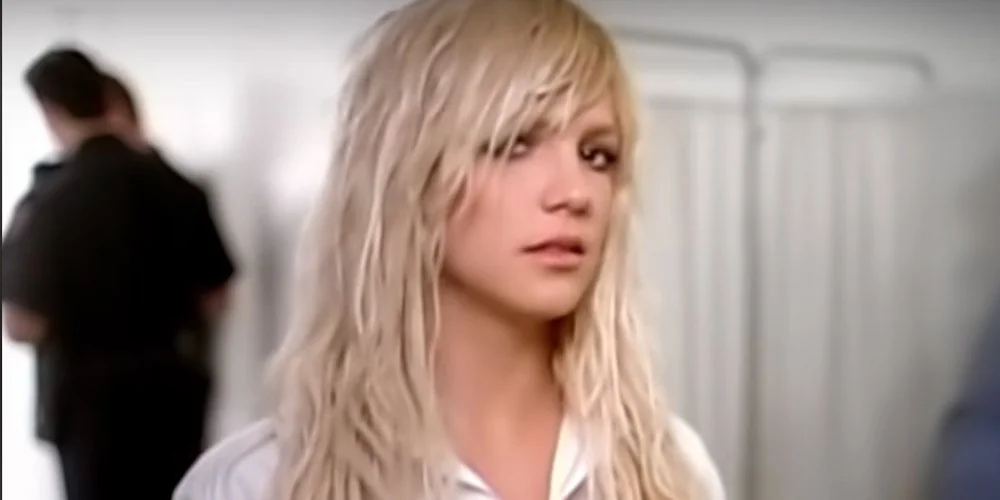 Image Source: Reddit
In 2003, Britney Spears offered her perspective on their breakup through her song "Everytime." The poignant lyrics and video depicted her vulnerability and heartache, inviting listeners to see the story from her side, effectively reigniting the public's fascination with their relationship.
Public Feud Escalates (2003)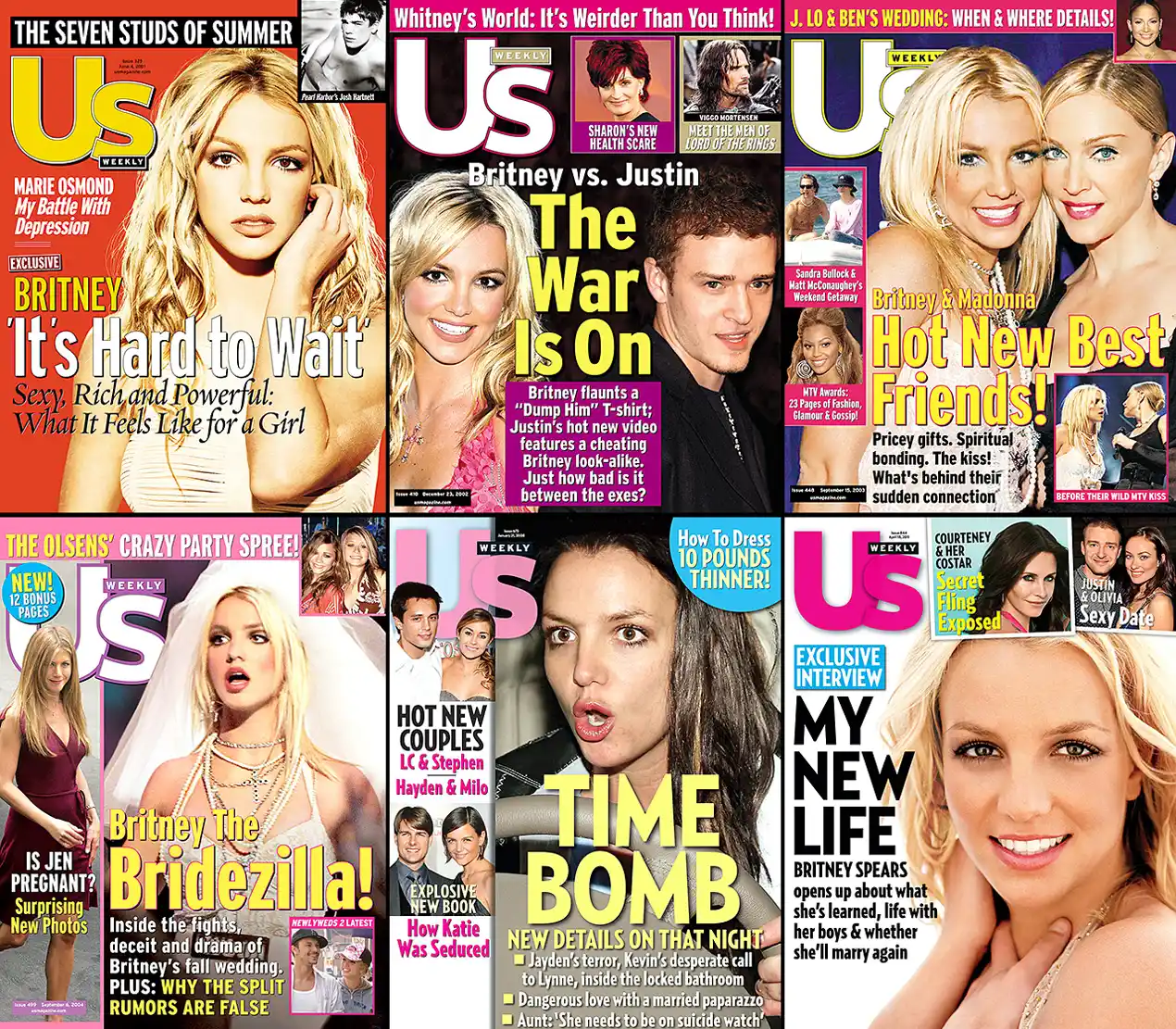 Image Source: Reddit
What started as a private separation soon spiraled into a bitter public feud. Both Justin and Britney couldn't resist exchanging public jabs and accusations, providing tabloids with a steady supply of juicy headlines and adding more fuel to the fiery drama.
Madonna's Influence (2003)
Image Source: Reddit
In a surprising turn of events, Madonna stepped in as a mediator in 2003. She encouraged both Justin and Britney to put their past behind them and even suggested a collaboration. The result? The catchy "Me Against the Music," which hinted at a truce and sparked intrigue among fans.
The Kiss at the VMAs (2003)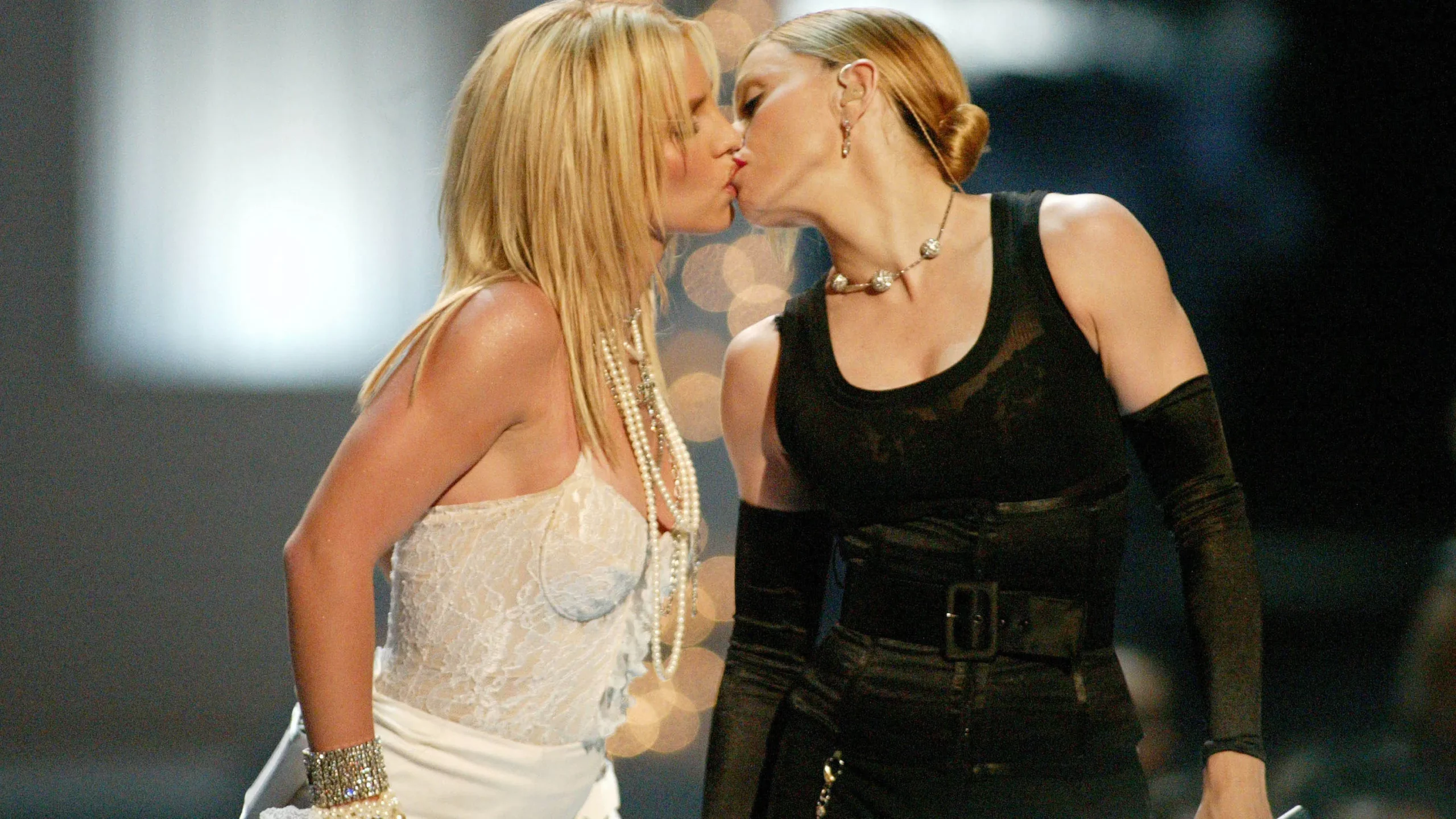 Image Source: Reddit
At the 2003 MTV Video Music Awards, Britney and Madonna pulled off an unexpected twist. Their on-stage kiss ignited a whirlwind of speculation and allegedly "spawned a whole generation of gay men." While Christina Aguilera also kissed Madonna on the lips next, MTV was too busy filming Justin's shocked and wondering face.
J.T.'s Candid Interview (2004)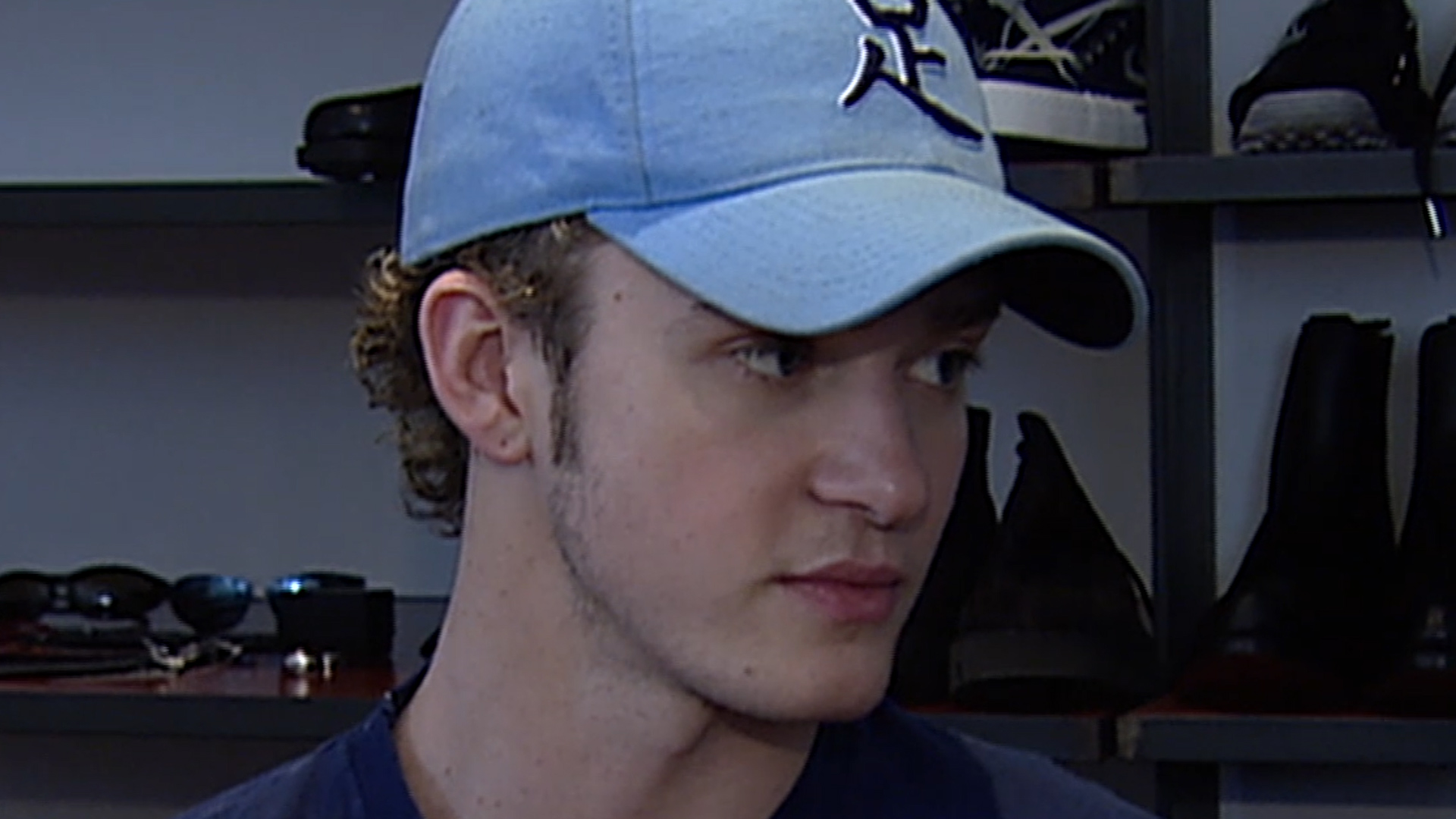 Image Source: Reddit
In a candid 2004 interview, Justin Timberlake dropped hints about Britney's infidelity during their relationship, stoking the media frenzy around their past. His revelations added a layer of complexity to their story, keeping fans and tabloids hooked on every word of their turbulent romance.
"Toxic" Relationship (2004)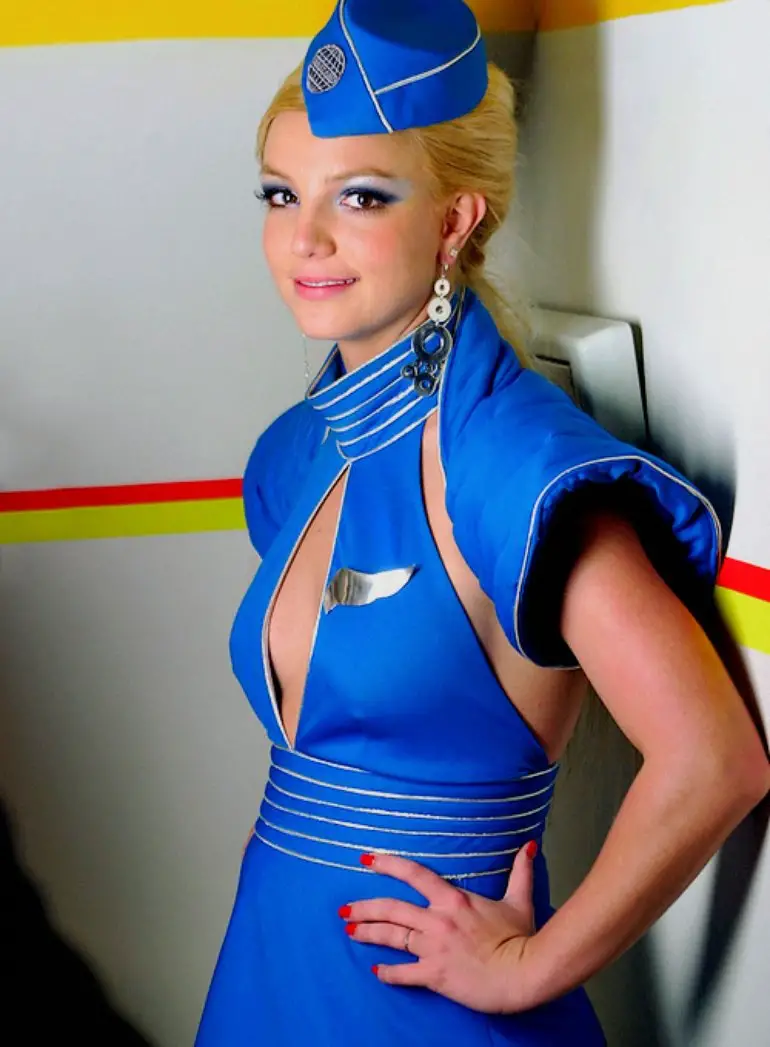 Image Source: IMDb
In 2004, Britney Spears dropped the chart-topping hit "Toxic," and while it wasn't explicitly confirmed, rumors swirled that the song was a veiled commentary on the toxicity of her past relationship with Justin Timberlake. The catchy tune added another layer of intrigue to their tumultuous history.
Justin's Super Bowl Halftime Show (2004)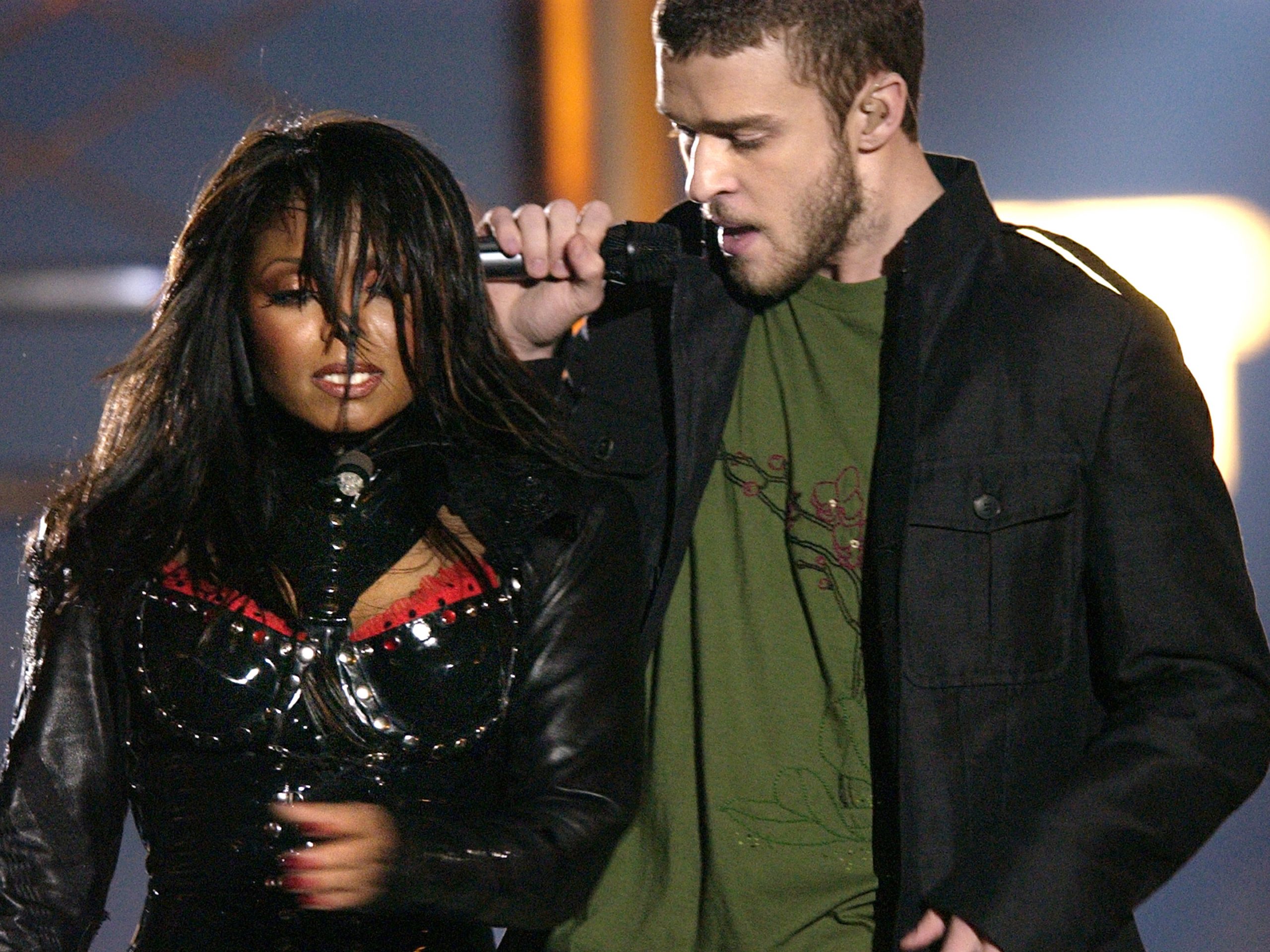 Image Source: Reddit
The 2004 Super Bowl halftime show, featuring Justin Timberlake and Janet Jackson, left an indelible mark on pop culture. The infamous "wardrobe malfunction" incident created a media frenzy, becoming one of the most talked-about moments in Super Bowl history. It forever altered how live broadcasts are handled, making it an iconic and controversial performance.
Britney's Marriage to Kevin Federline (2004)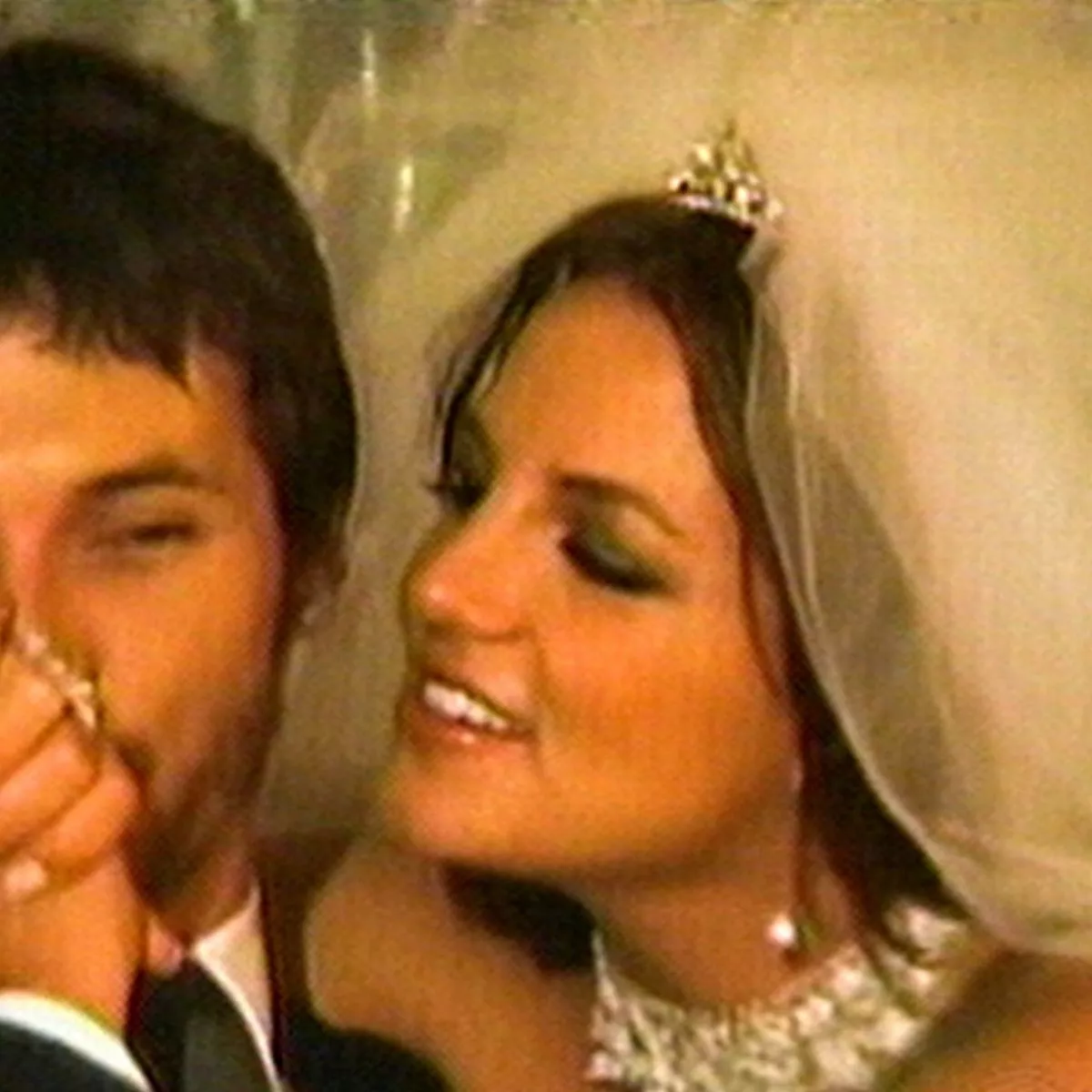 Image Source: Reddit
After her split from Justin Timberlake, Britney Spears tied the knot with dancer Kevin Federline in 2004. Their whirlwind romance led to a reality show, "Britney & Kevin: Chaotic," offering fans a peek into their turbulent relationship, filled with ups and downs under the relentless spotlight of fame.
Britney's Motherhood Journey Begins (2005)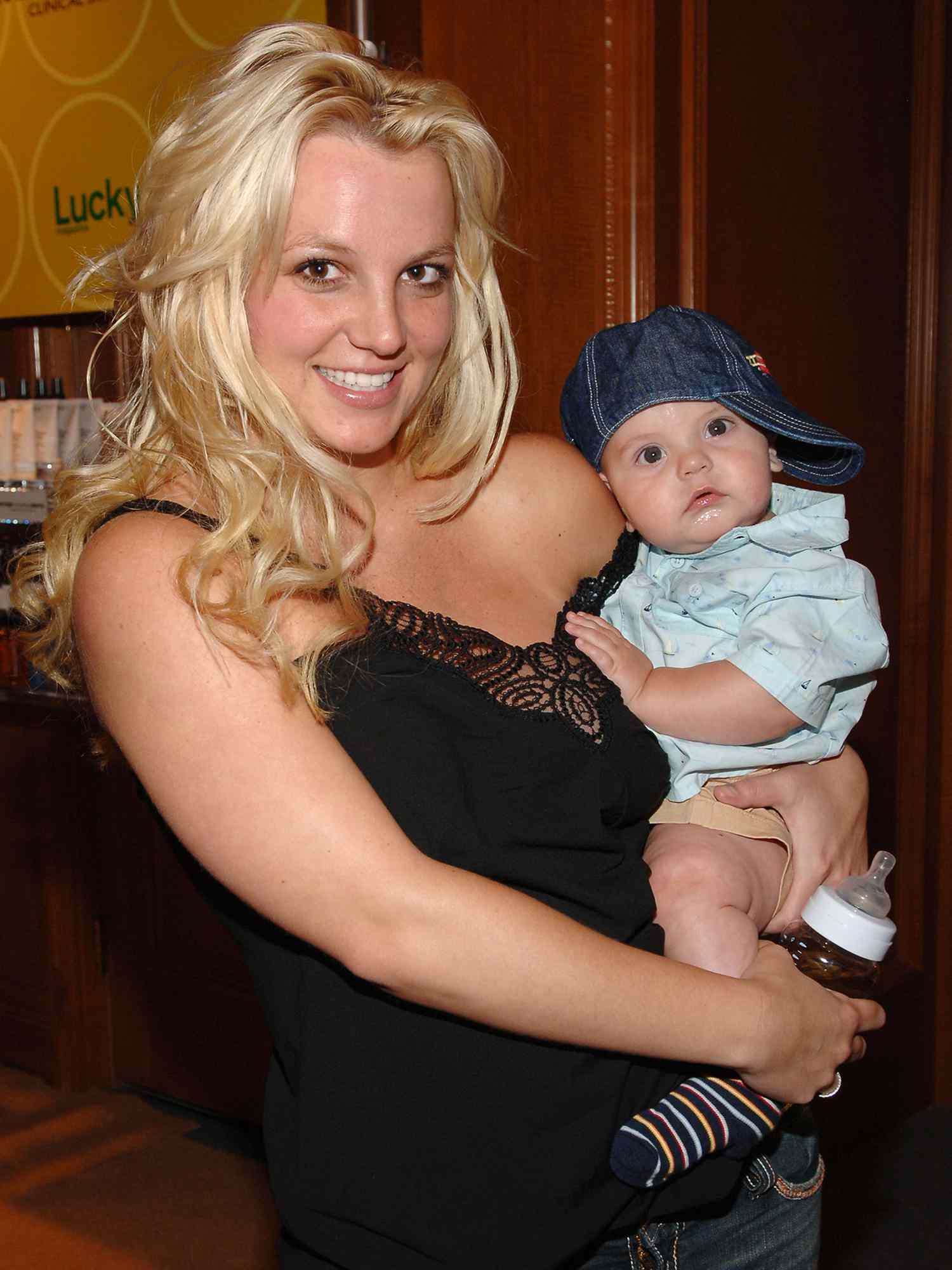 Image Source: Reddit
The year 2005 was a significant turning point for Britney Spears as she celebrated the arrival of her first child, Sean Preston, with then-husband Kevin Federline. Becoming a mother for the first time, Britney navigated the joys and challenges of parenthood under the relentless gaze of the media.
Britney's Expanding Family (2006)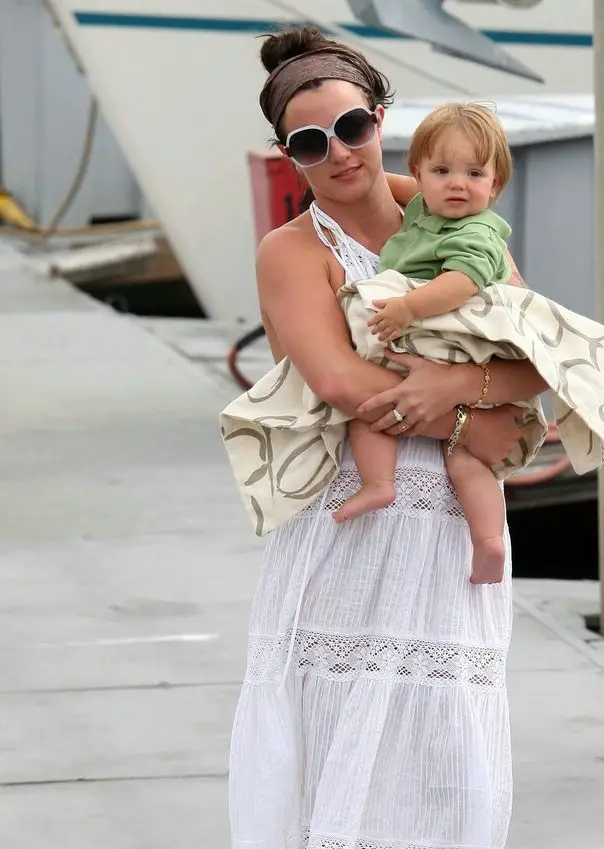 Image Source: Reddit
The year 2006 brought another milestone in Britney Spears' life as she welcomed her second son, Jayden James, with then-husband Kevin Federline. This addition to her family not only filled her life with more joy but also intensified the media's fascination with her evolving role as a mother, highlighting the complexities of her life in the public eye.
Reconciliation Rumors (2008)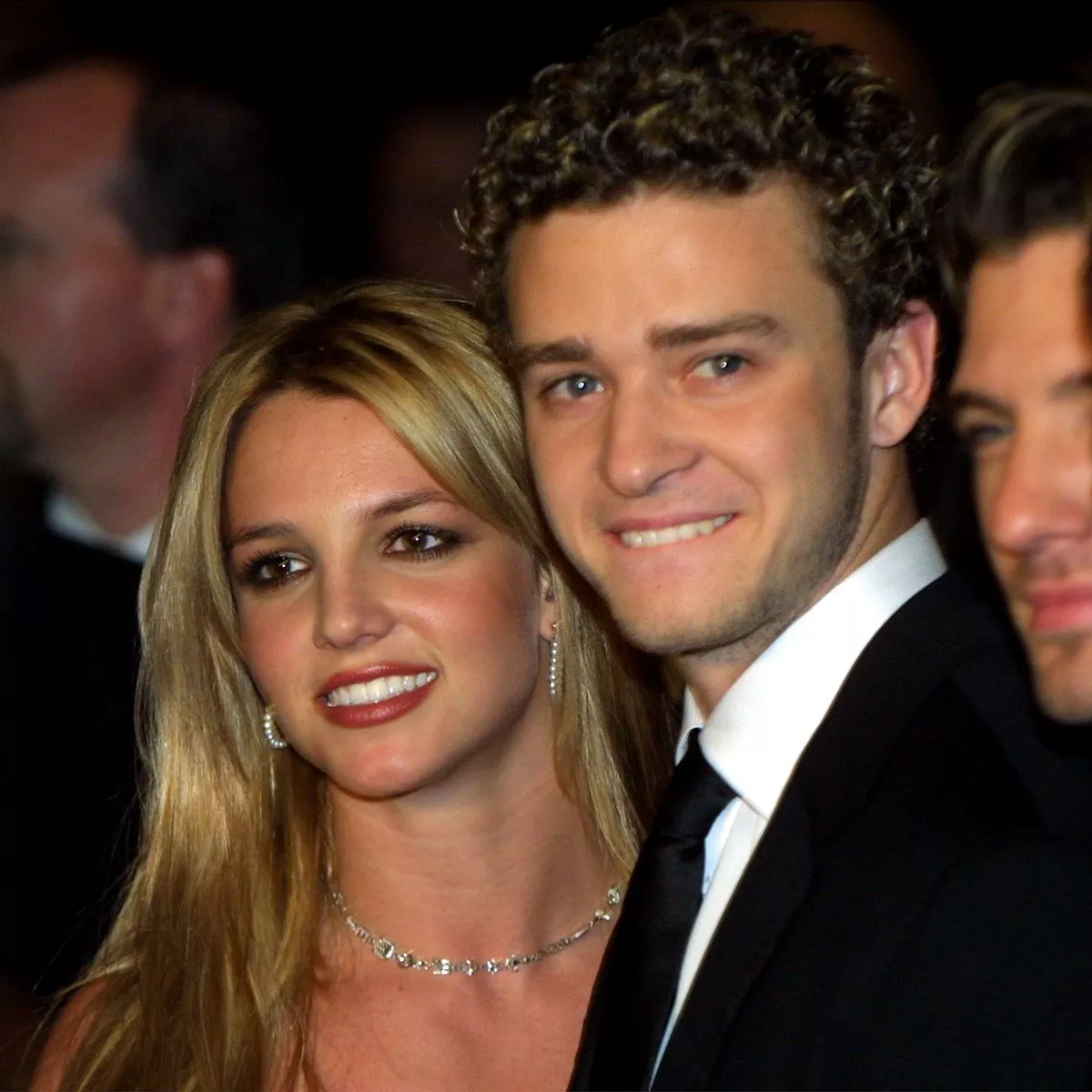 Image Source: Reddit
In 2008, hope briefly flickered as speculation of another reconciliation surfaced. Justin and Britney were spotted spending time together, which ignited rumors of a rekindled romance; however, the flames of reunion were short-lived, leaving fans yearning for more.
Britney's Mental Health Struggles (2008)
Image Source: Reddit
2008 saw Britney Spears' very public struggles with mental health take center stage. The media's attention shifted away from her past relationship with Justin Timberlake as they began to focus on her personal challenges, turning her journey into a global conversation.
Britney's Public Conservatorship (2008)
Image Source: Reddit
The year 2008 marked a turning point in Britney Spears' life. A highly publicized conservatorship was put in place, granting her father, Jamie Spears, control over her personal and financial affairs. This legal arrangement remained a subject of intense public fascination and concern, sparking debates about her autonomy.
Britney's Relationship with Jason Trawick (2010-2013)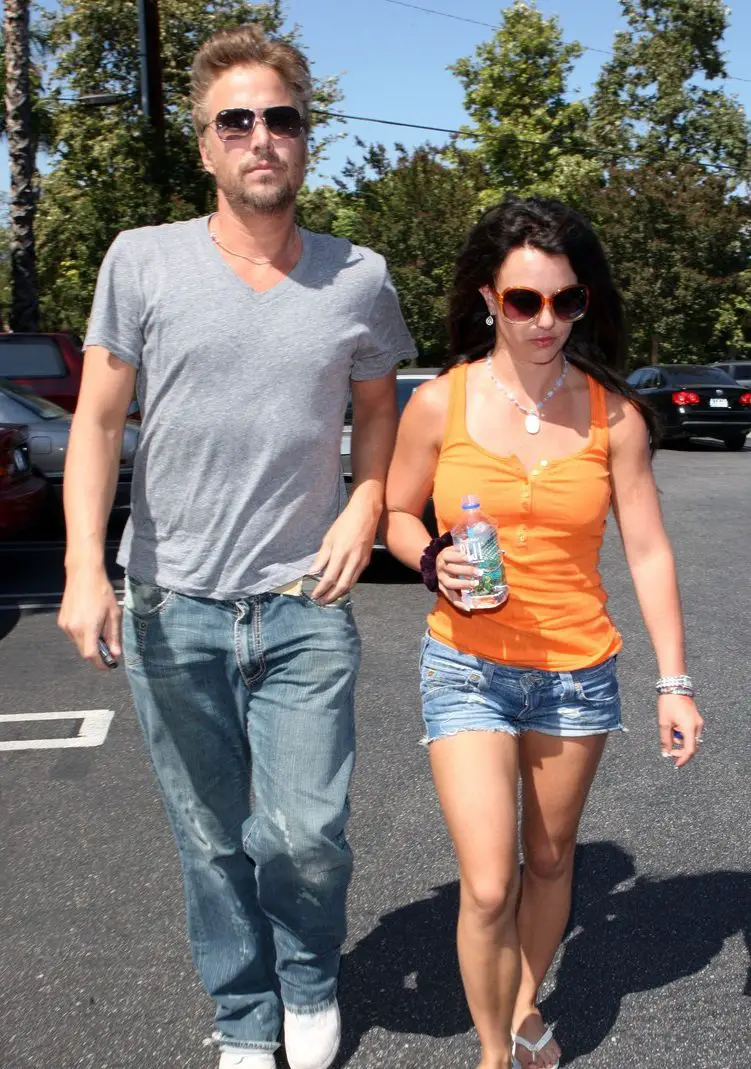 Image Source: Reddit
Following her previous relationships, Britney Spears found love with Jason Trawick, who also became her agent. Their engagement in 2011 was a sweet moment, but they decided to part ways in 2013 while maintaining a close friendship, showing that sometimes love takes unexpected turns.
Justin's Marriage to Jessica Biel (2012)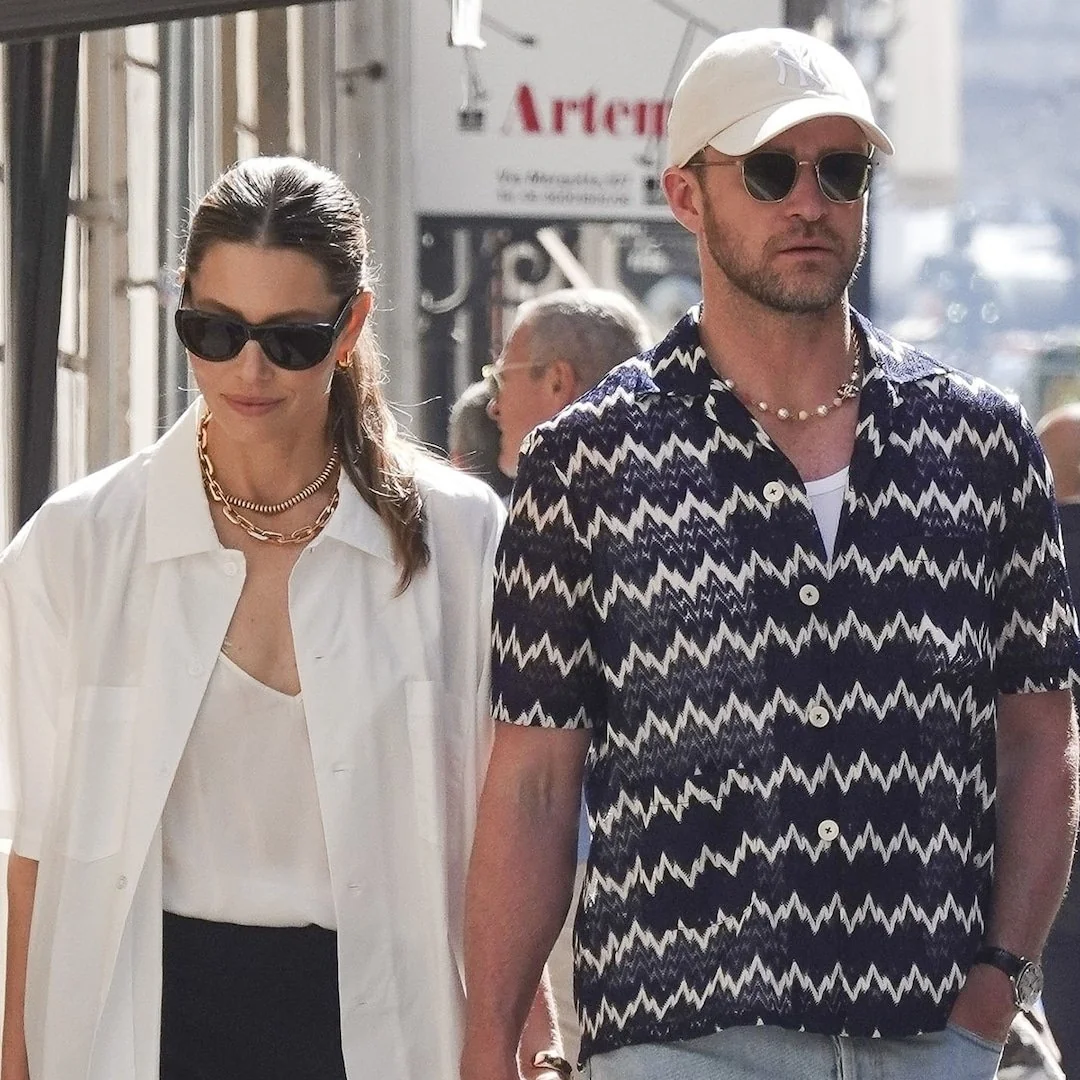 Image Source: Reddit
In 2012, Justin Timberlake tied the knot with Jessica Biel, officially closing the door on any romantic reunion with Britney. His marriage signaled a new chapter in his life, one that had moved beyond the turbulent romance of his past with Britney Spears.
Britney's Las Vegas Residency (2013)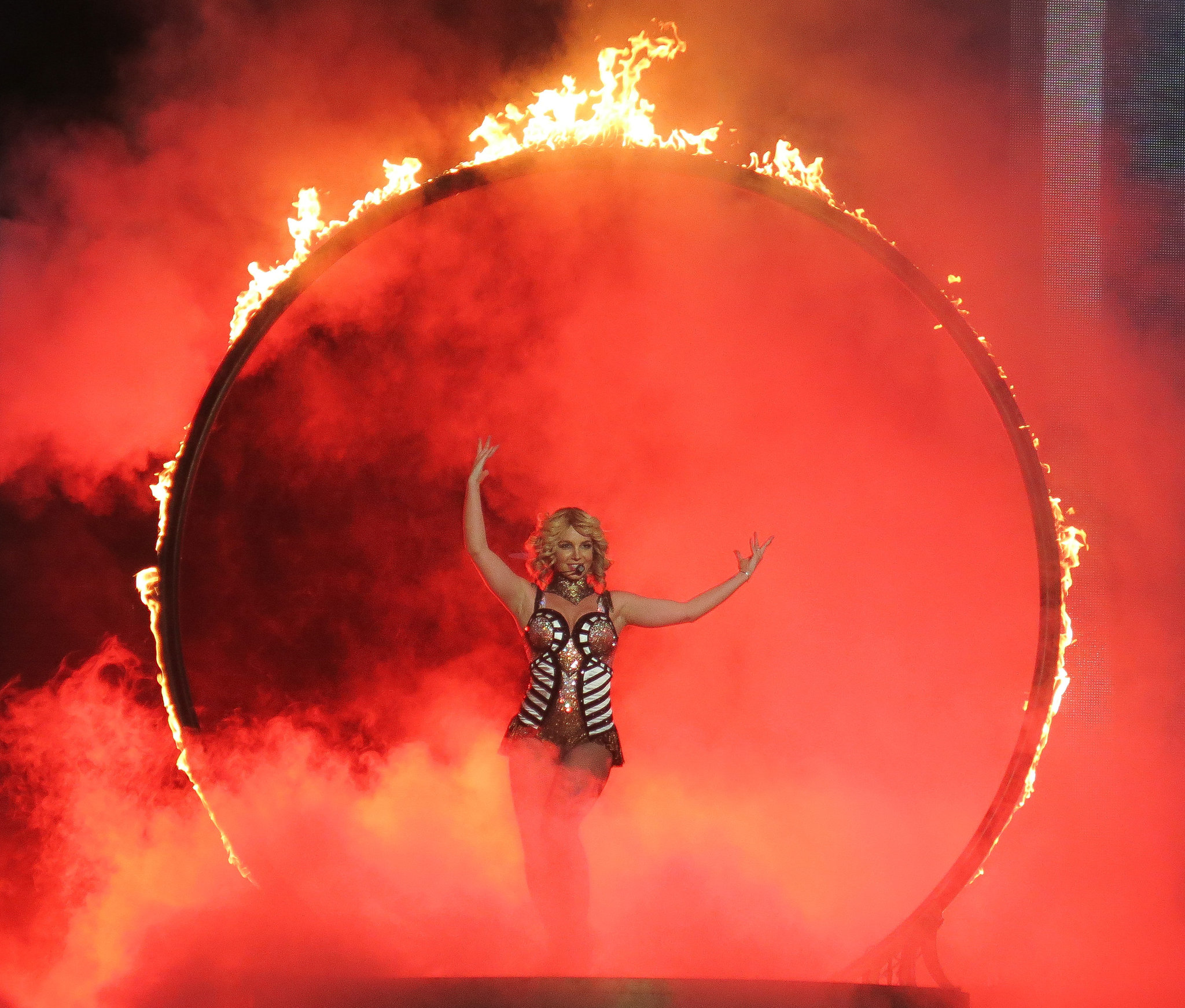 Image Source: Reddit
In 2013, Britney Spears launched her triumphant Las Vegas residency, "Britney: Live in Concert." This milestone showcased her enduring magnetism as fans flocked from across the globe to witness her live performances. It solidified her status as a pop legend and highlighted her remarkable ability to entertain.
Justin and Jessica's Parenthood (2015)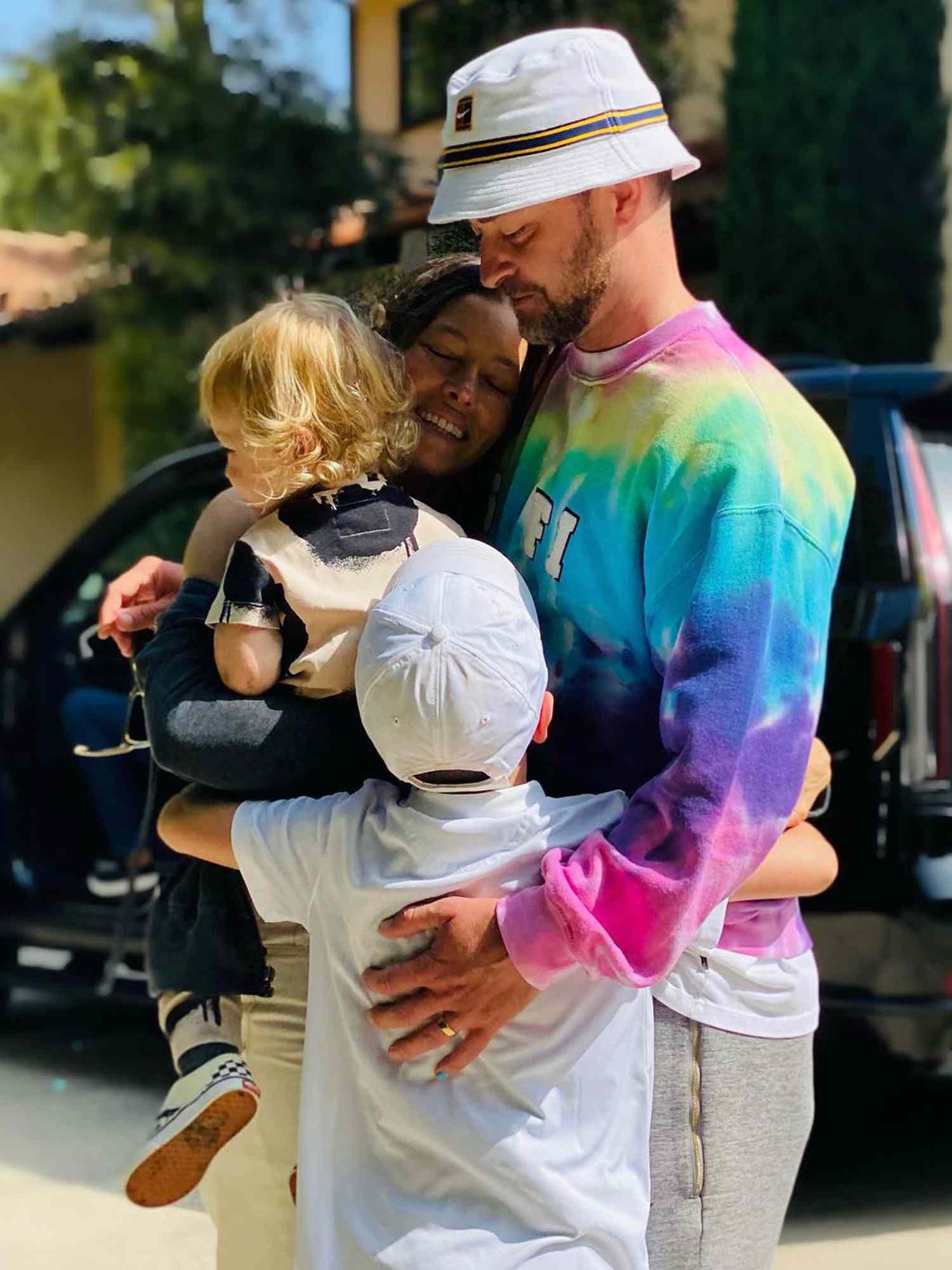 Image Source: Reddit
In 2015, Justin Timberlake and Jessica Biel embraced the role of parents with the arrival of their son, Silas Randall. They tried maintaining their family life as private as possible while balancing their thriving careers in the entertainment industry. Phineas, the couple's second child, was born in 2020.
Britney's Conservatorship Battle (2020)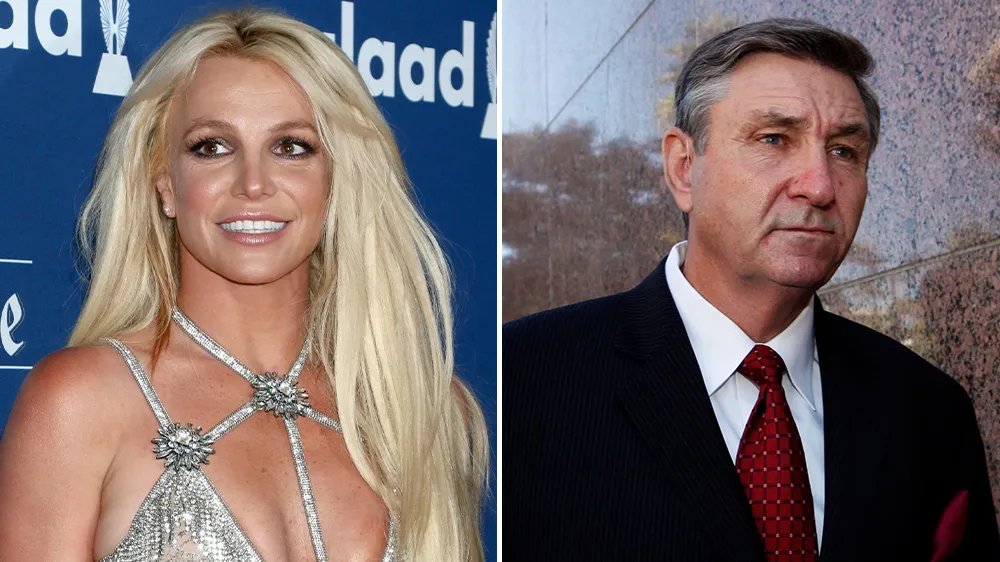 Image Source: Reddit
In 2020, Britney Spears' legal battle over her conservatorship became a global headline, drawing immense attention. This intense scrutiny shifted the media's focus away from her past relationship with Justin Timberlake but showed (yet again) her ongoing struggles for personal freedom and control.
Framing Britney Spears (2021)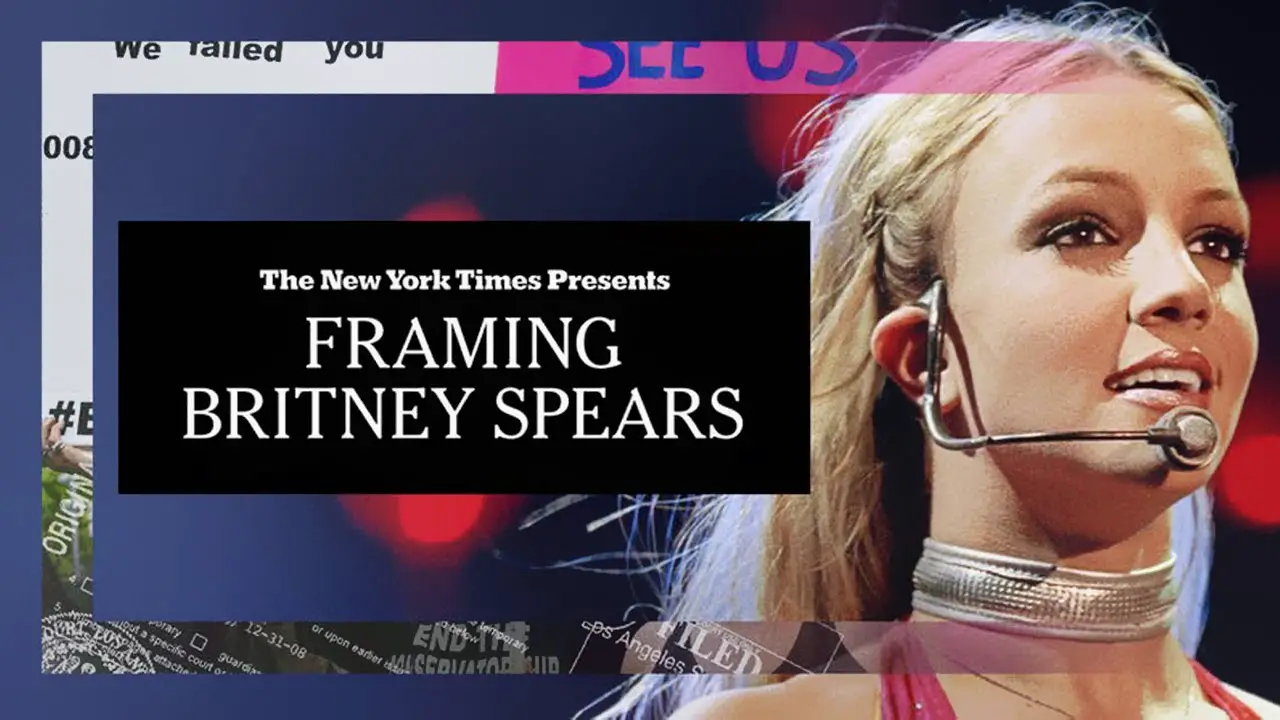 Image Source: Reddit
The release of the documentary "Framing Britney Spears" in 2021 brought their past relationship back into the limelight. It sparked conversations about the media's treatment of the singer, painting a poignant picture of the challenges she faced during their tumultuous time together.
Public Apology Redux (2021)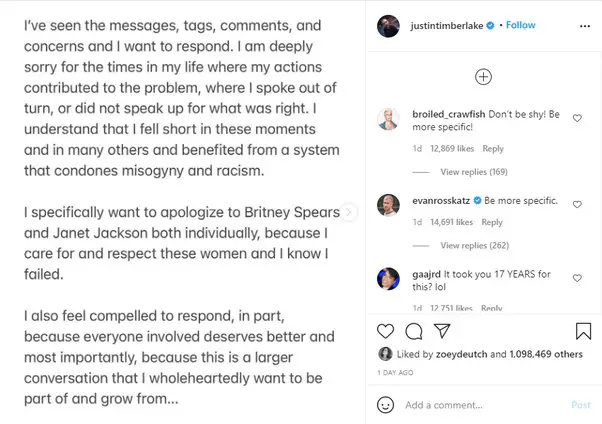 Image Source: Quora
In the wake of the "Framing Britney Spears" documentary, Justin Timberlake issued a heartfelt public apology in 2021 (which fans didn't receive too well). He not only apologized to Britney but also to Janet Jackson for his past actions, acknowledging the need for accountability and growth.
Britney's Freedom (2021)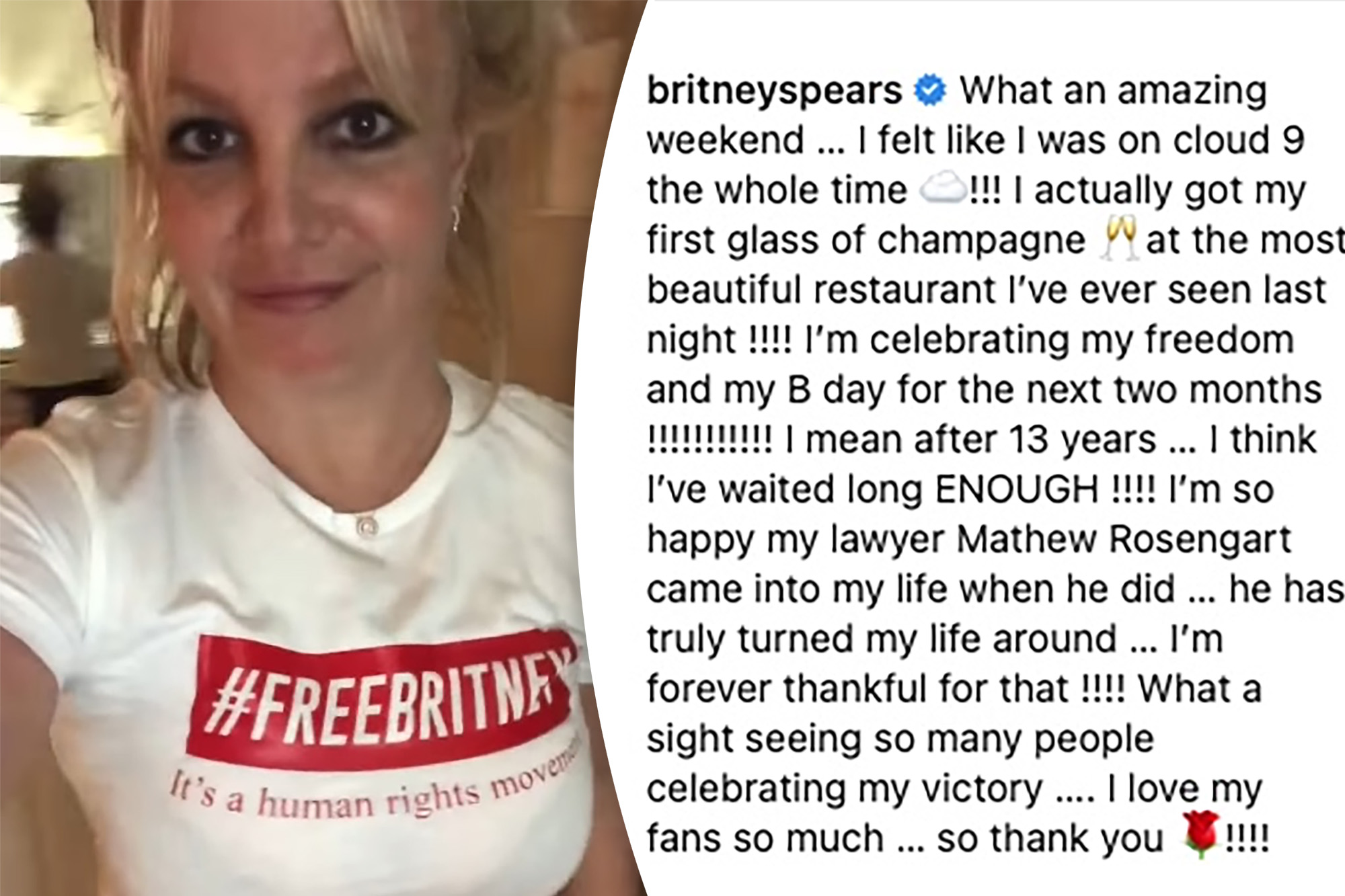 Image Source: Page Six
The year 2021 marked a significant turning point as Britney Spears' conservatorship finally came to an end. This monumental development granted her the autonomy and control over her life that she had long fought for, symbolizing a newfound chapter of independence.
Social Media Exchange (2021)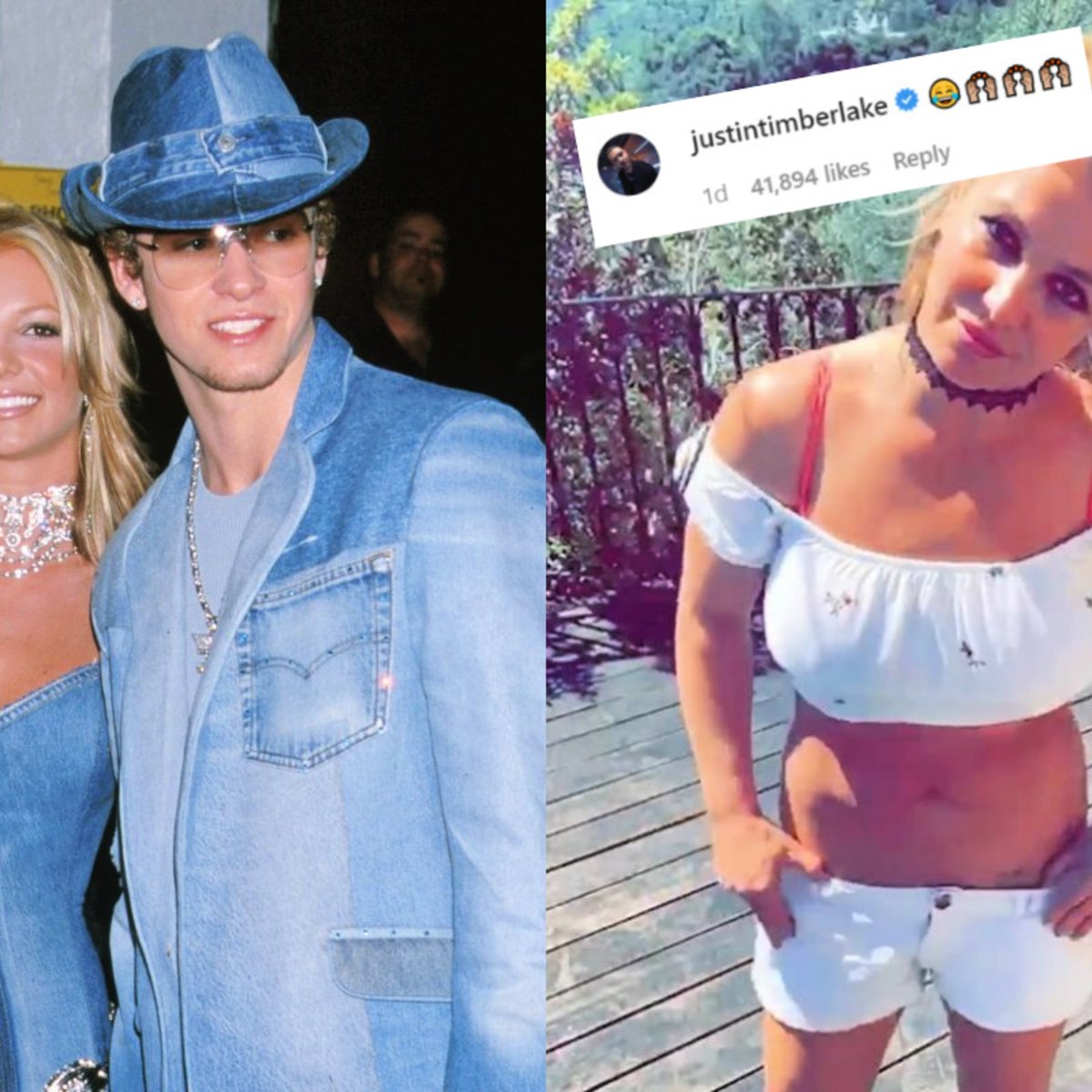 Image Source: Reddit
In 2021, the world witnessed a heartwarming exchange on social media between Justin and Britney. Their friendly messages showed solidarity in their respective journeys, signaling a remarkable shift in their post-relationship relationship, much to the delight of fans.
Britney's Engagement to Sam Asghari (2021)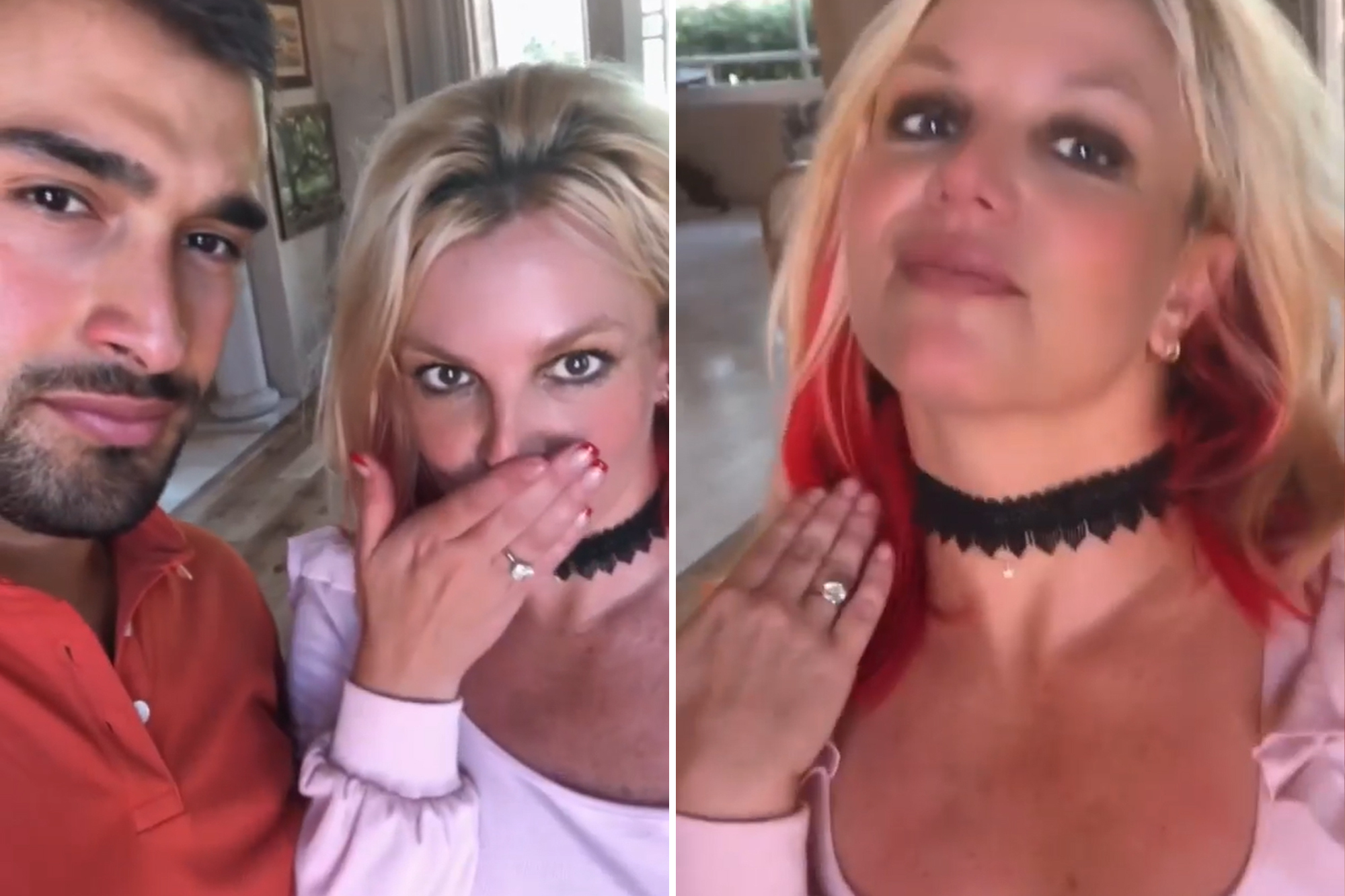 Image Source: Reddit
Britney Spears' engagement with Sam Asghari in 2021 marked a joyous milestone in her personal life, showcasing her resilience and the promise of a brighter future. As she embarked on a new chapter, it became clear that she had moved beyond the shadows of her past relationship with Justin Timberlake.
Enduring Pop Icons (Ongoing)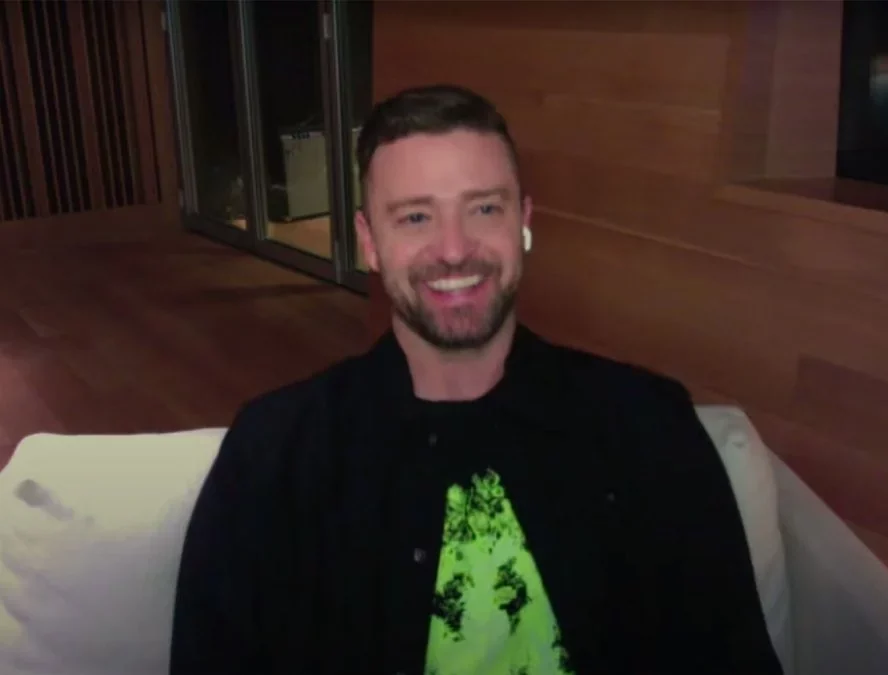 Image Source: Reddit
Despite the ups and downs, Justin Timberlake and Britney Spears continue to shine as enduring pop icons. Each has carved out a unique and lasting legacy in the music industry, cementing their places in pop culture history. Their journeys, marked by resilience and talent, inspire fans worldwide.