12+ Foods Scientifcally Proven To Stop You Aging
By Ange Arnal
7 months ago
1. Nutrients you need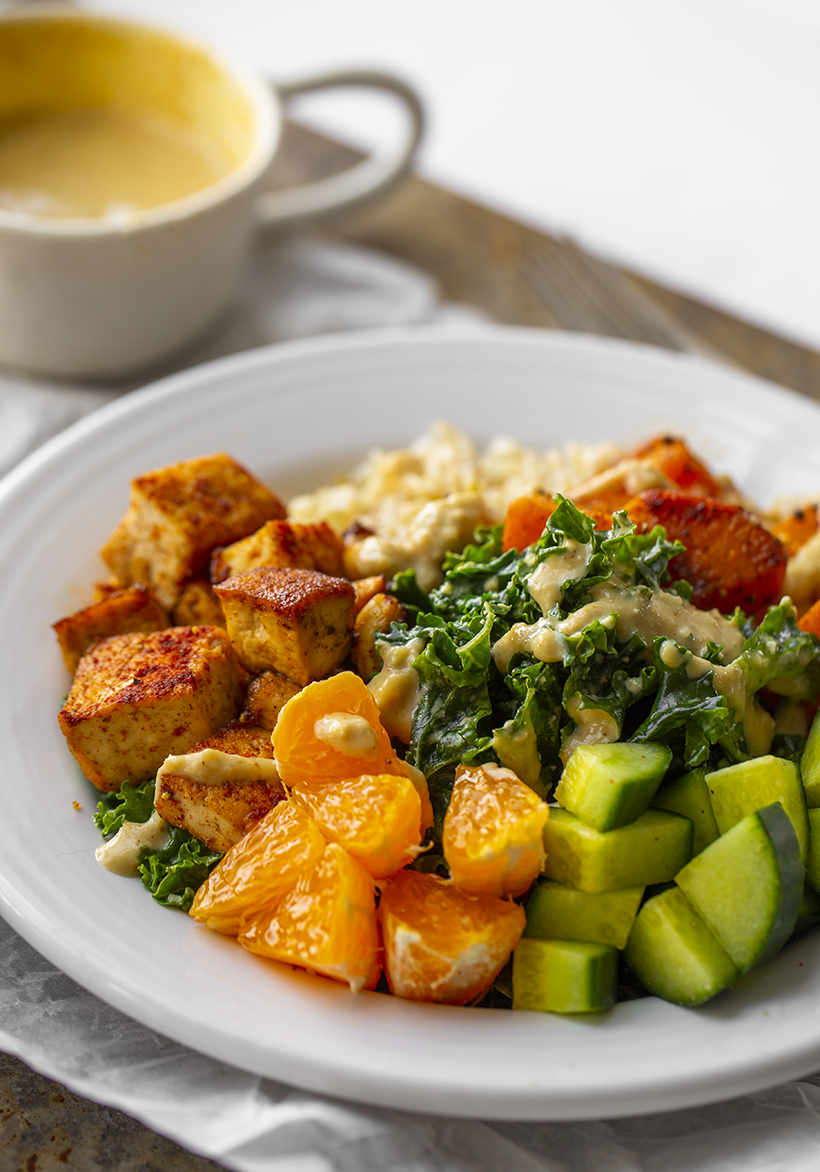 imagesource: bykathypatalsky
Fresh and healthy foods that contain vitamins, nutrients and antioxidants help keep your skin looking young and fresh and help prevent any age-related diseases. Here is some information about the essential nutrients that you need to include in your diet & what foods you should be eating.
2. Nutrients you need
imagesource: bigoven
Amino acids, Carotenoids, Omega-3, Polyphenols and Vitamin D all contain anti-inflammatory agents and potent antioxidants that prevent skin infections and help with the anti ageing process as they have anti-DNA damage effects. If you don't know where to start, study what foods contain this goodness!
3. Nutrients you need
imagesource: reddit
Selenium, Vitamin C, Vitamin E, Flavonoids and Green Tea polyphenols all help prevent damage due to UV rays and chemical carcinogens. They also have anti-inflammatory properties that help with the depletion of your skin. More goodness to add to your list of anti-ageing properties!
4. Watermelon
imagesource: reddit
Watermelon not only helps provide a little respite from those hot summer days but it also helps to protect your skin from ageing prematurely which can happen, especially if you live in a hot, sunny climate. The fruit is full of vitamin C, E & K as well as selenium, calcium and protein.
5. Tomatoes
imagesource: reddit
Tomatoes contain lycopene which is a non-provitamin A carotenoid that protects your skin from any damage that the sun may cause. Tomatoes are also an anti-inflammatory for your skin which slows down the process of ageing, they're a great overall fruit to consume in your diet.
6. Figs
imagesource: reddit
This fruit is packed full of polyphenols and flavonoids which give it the antioxidant properties. Figs help prevent oxidative stress and keep your skin and system healthy. Figs can be eaten backed or not and are great in salads or on a pizza, try them! We promise you won't regret it.
7. Blueberries
imagesource: reddit
Blueberries are rich in flavonoids like myricetin, quercetin and kaempferol all of which are sources of vitamin C & K and other nutrients which can help with the effects of ageing and prevent any cell damage that can happen from sun exposure. Blueberries are also a superfood.
8. Avocado
imagesource: reddit
Everyone seems to be raving about Avocados at the minute and for good reason. These gorgeous little things are packed full of anti-ageing antioxidants and are great for your health in every way. They also help to fight off illnesses and good for your overall health.
9. Pomegranates
imagesource: reddit
These red seeds of deliciousness are also great for your health, they're full of vitamins C, D, E and K along with selenium, magnesium and proteins. All compounds that are found to help anti ageing and help your body fight diseases. Pomegranates are PACKED full of goodness.
10. Strawberries
imagesource: reddit
These summer fruits are the powerhouse of essential micronutrients and are loads full of phenolic compounds that have antioxidant and anti-inflammatory properties which boost your metabolism and help with cell revival. Strawberries are packed with goodness & can be eaten many different ways.
11. Lemons
imagesource: reddit
Lemons and limes are a great source of Vitamin C and help keep your skin looking healthy and glowing. Vitamin C is an antioxidant that protects your skin from free radicals, it also contains flavanoids that are good for your skin. Using lemon in a face mask will also be great for your skin.
12. Broccoli
imagesource: reddit
Broccoli is full of vitamin C and K1, potassium, folate and other minerals that help you fight to signs of ageing. Broccoli is also a superfood that are full of antioxidants and no matter how you eat broccoli it's still one of the best foods you can put in your body.
13. Carrots
imagesource: reddit
Carrots can be eaten many different ways and this tasty vegetable is the perfect source of beta-carotene, potassium and antioxidants. Carrots can also be a great way to aid with weight loss as well as keeping your skin healthy - they're a super food.
14. Red Cabbage
imagesource: reddit
Compared to its regular green variant, red cabbage is way higher in lutein, beta-carotene and antioxidants and helps keep your system healthy and slows down the process of ageing. Red cabbage is full of all the good stuff you're gonna need in your system.
15. Spinach
imagesource: reddit
As we all know from popeye, Spinach helps your muscles grow but it's also a good source of vitamin A (contains carotenoids), vitamin C (promotes skin health), folic acid (helps with cell function) and iron (helps keep skin tissue strong). Again, Spinach is a superfood.
16. Cucumber
imagesource: reddit
Although cucumbers are 96% water, they're rich in antioxidants and help reduce oxidative stress in your body. Cucumbers are also full of tannins and flavonoids that can help block all of the harmful free radicals from your skin, cucumbers can be used in other ways to help with your skin.
17. Sweet potatoes
imagesource: reddit
Ever wondered why sweet potatoes have that red/orange colour? Well, it's all of the beta-carotene in them that gives them their color. Sweet potatoes are rich in antioxidants and don't really contain any fat, carbohydrates and proteins. They're just amazing.
18. Chaga mushrooms
imagesource: reddit
Known as the medicinal mushrooms (no, not that ones that make you see rainbows and unicorns). These ones are high in antioxidants and have lots of anti-inflammatory properties that prevent cell damage and any effects radicals have on your skin.
19. Brussel sprouts
imagesource: reddit
Who actually likes brussel sprouts? Eurgh! Well, if you're one of the few people who do then you'll be happy to know that they're full of vitamin K which is amazing for your bone health and vitamin C which is an antioxidant that's amazing for boosting your immunity and keeps your skin health.
20. Brinjal
imagesource: reddit
Also known as the eggplant or aubergine, this delicious purple vegetable is loaded with anthocyanins and they're full of flavonoids that will eliminate harmful free radicals from your body. In turn, they'll help keep your skin looking tight and firm.
21. Green tea
imagesource: reddit
We all already know just how good green tea is for us, it contains polyphenols which will boost the productions of keratinocytes which slow down the process of ageing and reduces the extracellular matrix damage in your skin. Green Tea is an extremely powerful antioxidant.
22. Red wine
imagesource: reddit
Now, we're not saying to guzzle a bottle of red wine each night, because that wouldn't be good either. Red wine contains resveratrol which mimics the benefits that you get from exercise and a low-calorie diet, it also helps rejuvenate cells in your body that slow down the ageing process.
23. Almond milk
imagesource: reddit
Almond milk has become more and more popular in recent years with people moving to a more plant based diet. Almond milk has a high percentage of vitamin E and it protects your skin from any damaging effect of free radicals. Vitamin E is vital for keeping your skin looking firm.
24. Turmeric
imagesource: reddit
Not only is Turmeric great for your gut but it also helps with other health issues. Turmeric contains curcumin that is an anti-inflammatory that slows down the process of ageing. This spice slows down oxidative damage and low grade inflammation too.
25. Garlic
imagesource: reddit
Studies have shown that garlic is an antioxidant, antibacterial and detoxification properties that help keep your skin looking youthful and firm. These properties also help fight the anti-ageing effects on your skin that can happen as your get older.
26. Salmon
imagesource: reddit
Salmon is not only a tasty fish but it also contains Astaxanthin which is a compound that gives the salmon that red hues - it also prevent inflammation and reduces oxidative stress which slows down the signs of ageing. Oh, and it's also full of selenium and omega-3.
27. Dark chocolate
imagesource: reddit
Studies on dark chocolate have shown that this tasty snack helps prevent wrinkles and maintains your skin's elasticity and hydration levels. The flavanols in dark chocolate also help prevent damage caused by UV rays from the sun. Dark chocolate is by far the best chocolate form to eat.
28. Beans
imagesource: reddit
Whether it be soybeans, black beans or any other type or tasty beans, they're a blessing to our skin. Beans contain anti-ageing properties and anthocyanins and isoflavones that help prevent sun damage and inflammation. Soybeans are a superfood, and definitely one to add to your shopping list.
29. Yoghurt
imagesource: reddit
Yoghurt is loaded with gut-friendly bacteria which acts as probiotics and these probiotics slow down intrinsic and extrinsic ageing that keeps your skin looking glowing and youthful. Yoghurt can also be used on the skin as a mask and will keep your skin hydrated.
30. Oatmeal
imagesource: reddit
Oatmeal has compounds that are only found in oats that work as strong antioxidants. Oatmeal is also an anti-inflammatory and works to slow down ageing and fights any skin infections that may come about. Like yoghurt, it can also be used in a face mask.