1. Rebel and Ramona Passionately Kiss
(Image Source/ DailyMail)
In this unseen snap Rebel Wilson is caught snogging her new bae Ramona on top of the deck of the boat during their romantic get away recently. The two of them had eyes for no one else and Ramona pulled her girlfriend in for a kiss – little did they know the paparazzi were their to catch the moment.
2. Spending All Their Time Together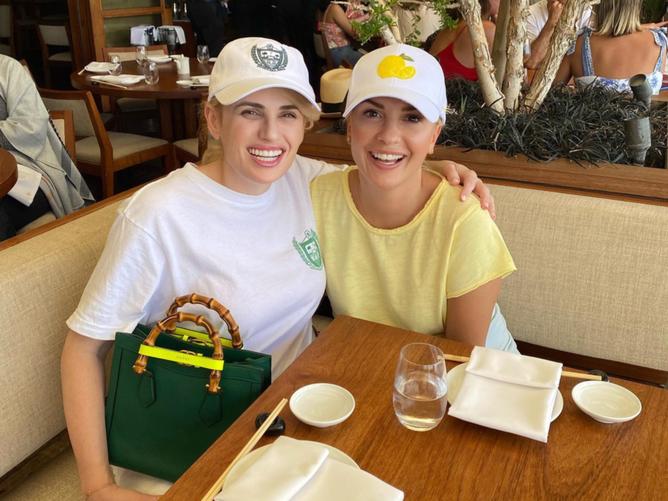 (Image Source/ TheMirror)
This new couple since getting together have pretty much become inseparable. Here they are out together for a cute lunch date as their friend takes a cheesy snap of them smiling. They are clearly extremely happy in one another's company, and they've gone for very similar outfit choices.
3. Celebrating The Man Who Made The Match
(Image Source/ Blogspot)
Here is Rebel Wilson again with her new girlfriend Ramon…AND Hugh Sheridan who was the guy who actually introduced these two together in the first place. So, here they are getting a selfie snap together to appreciate the man who brought these two love birds to one another.
4. Sharing A Kiss With Matching Sunglasses
Rebel and Ramona are both on holiday in this picture, sharing a kiss. We are not used to PDA when it comes to Rebel Wilson. But, she's currently so in love that she is certainly not afraid to show it. The two of them even wanted to capture the moment with a selfie.
5. Private Jet With Friends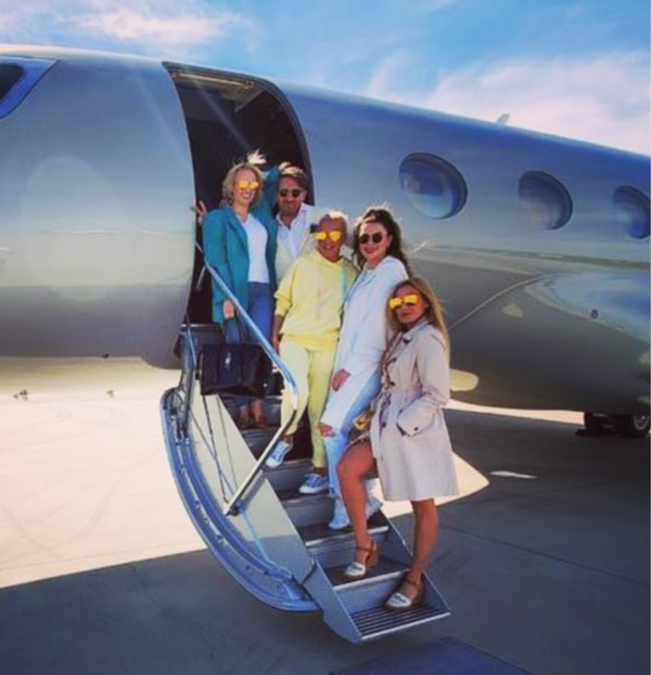 (Image Source/ Fizz.com)
This couple haven't had the same start as most…here they are about to board a private jet with friends to go on another holiday. Rebel's friends have said that they have never seen Rebel as happy as she is now that she is with her girlfriend Ramona.
6. Hiking To The Top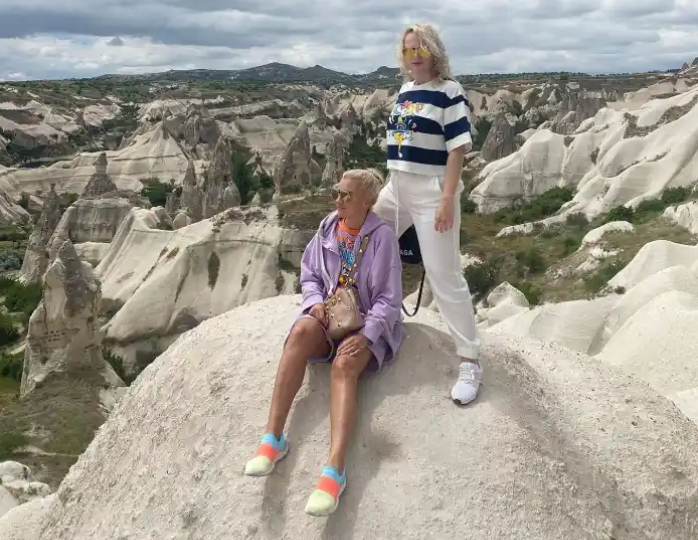 (Image Source/ DailyStar)
These two have hiked to the top of this hill for the perfect photo opportunity. Rebel Wilson and Ramona both share their love of activities and adventure, another thing they have in common. Yet, it wasn't all an easy ride with Rebel being forced to come out by paper's threatening to out her.
7. Roasting Marshmallows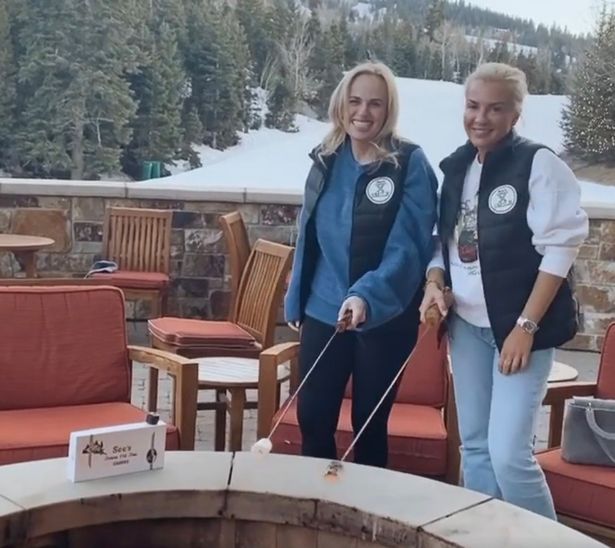 Image Source/ Irish Mirror
Roasting marshmallow's over the fire…this couple really are the perfect picture of a gooey romantic couple. and we love to see Rebel like this, in a whole new light. She looks so happy and content with her new partner that she can barely contain her smile.
8. Pretty In Pastels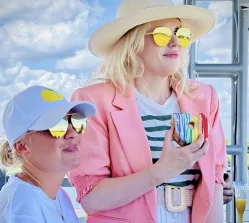 (Image Source/ TheSun)
There's no way these two rocked up in co-ordinating complimentary pastel colours…there was definitely some decisive co-ordination going on here. As we already know this couple do like to dress similar. For Wilson, who had never been in love before she is really making the most of her new romantic side.
9. Out With Friends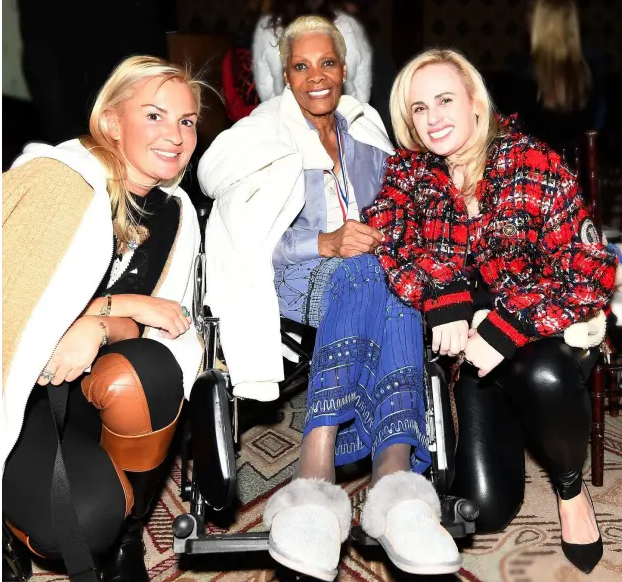 Image Source/Pipanews
This is a picture from when Rebel and Ramona went on a dinner date with friends in May, while celebrating the release of her latest film, Senior Year. This was just one month before the couple made it official on social media.
10. Couple Dates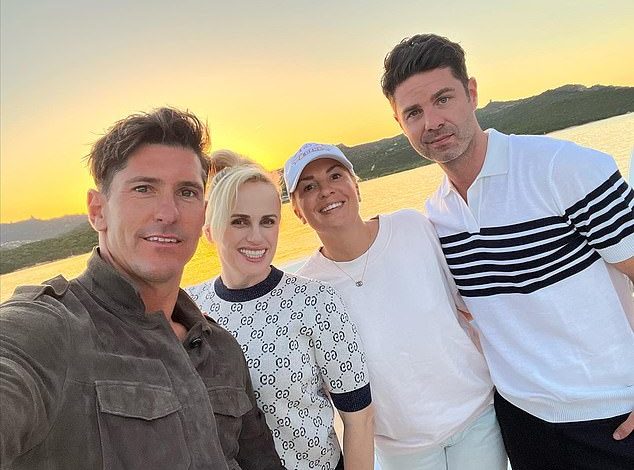 Image Source/ WST Post
Here they are again with Hugh Sheridan…the man who made it all happen by introducing them to one another. Now, fast forward to a few months later and now the group of them are on a couple date. It seems like these two were just destined to be with one another.
11. Getting A Glam OOTD Pic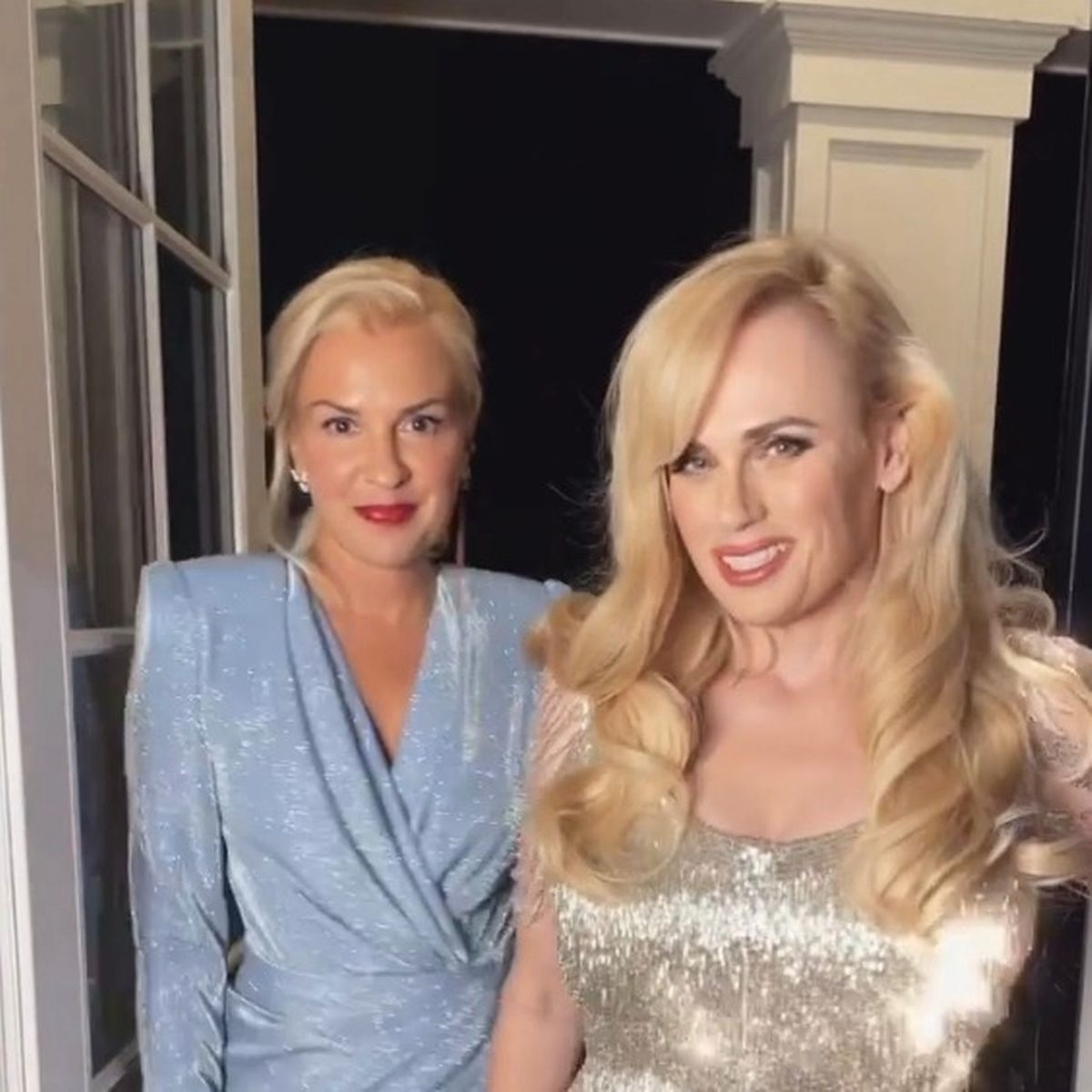 Image Source/ Daily Mirror
Rebel Wilson and her new partner really know how to dress up and get glitz and glam. Here they are ready for the red carpet wearing glamorous ball gowns. We have to say – this couple look great together and they have to be the hottest Hollywood couple of the moment.
12. Disney World Time…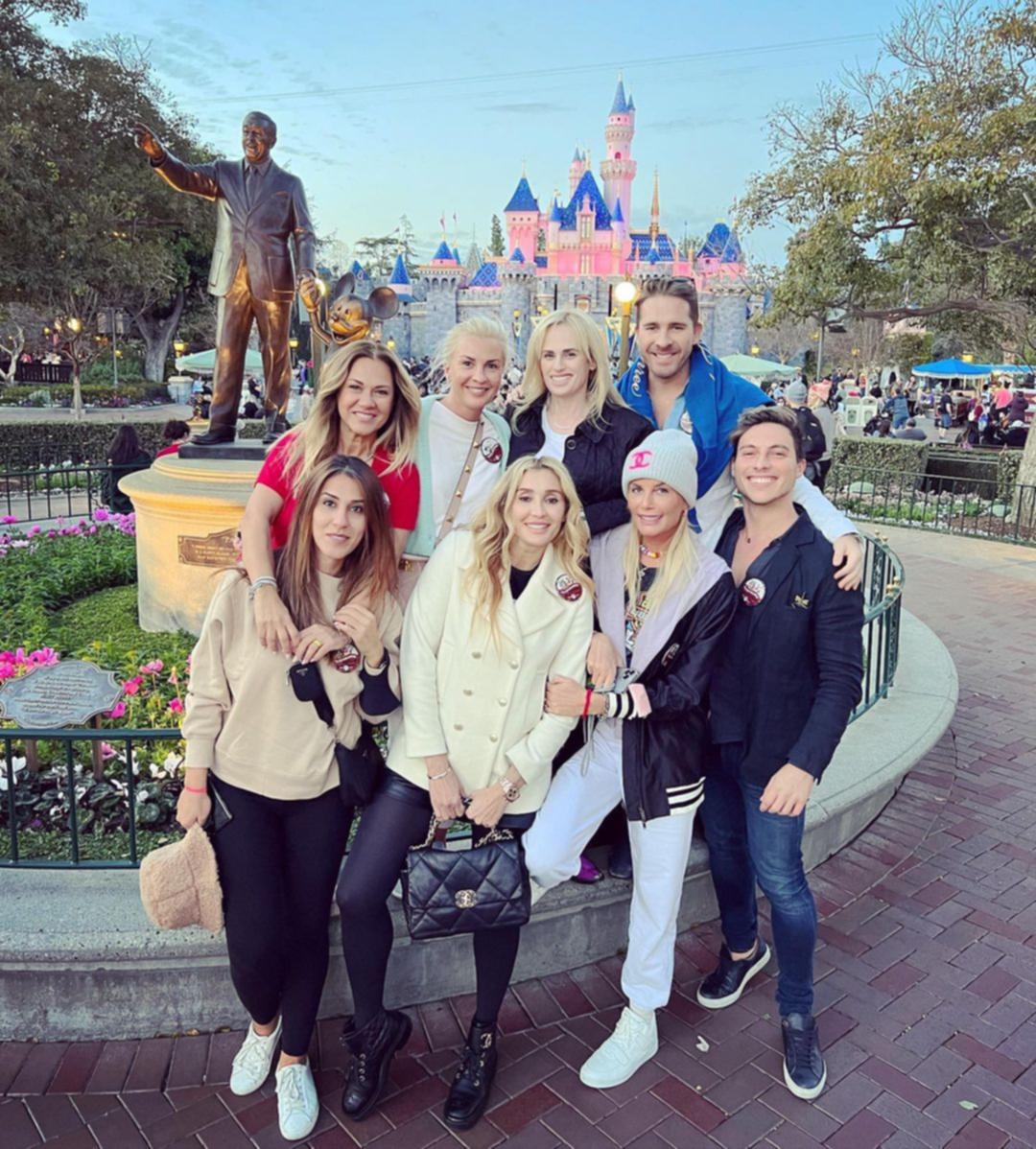 Image Source/ Daily Mail
Disneyland…this is not the ultimate date place. Rebel and her partner Ramona did not go alone, they were joined by a group of their friends. This couple are really into Disney and when Rebel first came out she said she had been looking for a prince all this time but perhaps what she always needed was her princess.
13. A Skiing Holiday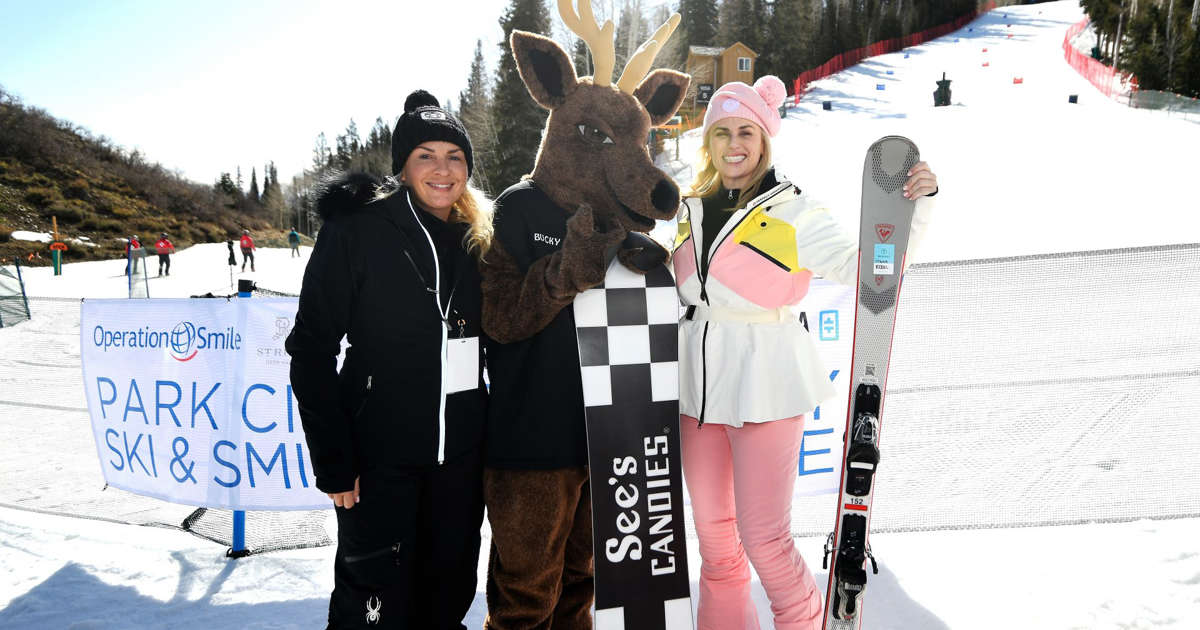 Image Source/MSN
Is there anything this couple don't do? Here they are on a skiing holiday with one another. Rebel Wilson officially came out in June this year of 2022. At the same time she announced her relationship with Ramona. In a short space of time this couple have had a go at everything.
14. Wearing Her Girlfriend's Brand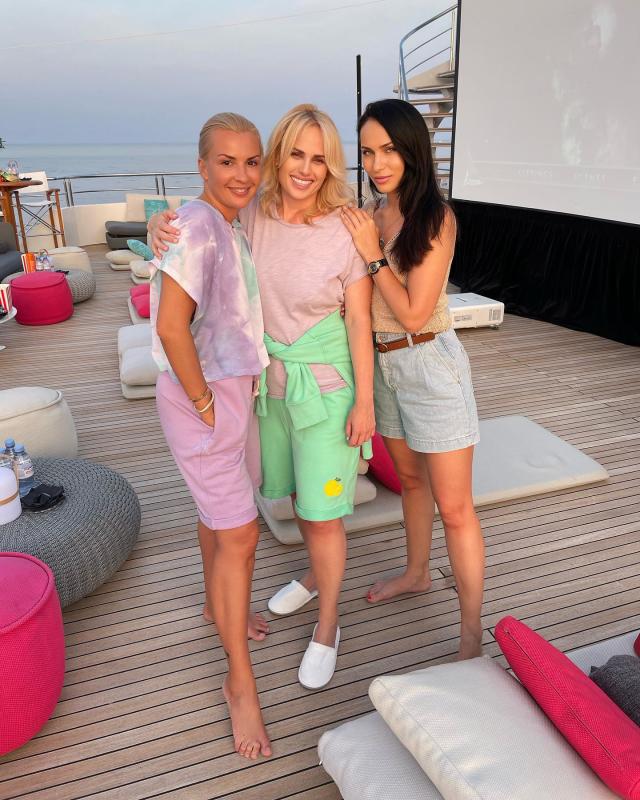 Image Source/Pinterest
Rebel Wilson has been a very supportive girlfriend to Ramona Aguma, and vice versa. But, using her massive following and platform she frequently wears her brand called Lemon Way Limon to help promote Ramona's Los Angeles fashion brand of her girlfriend.
15. Wining And Dining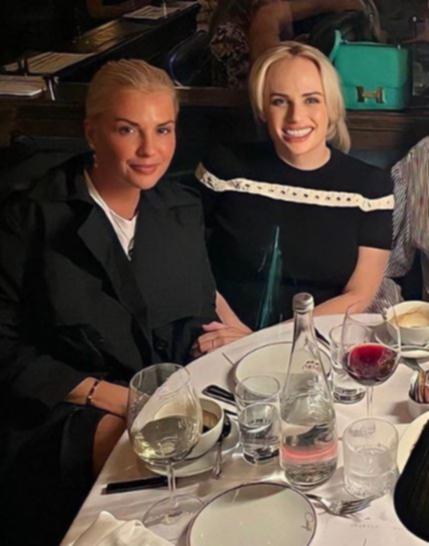 This unseen snap was actually taken by one of their friends when they were dating unofficially. Before they officially made it public and Wilson came out, the two were dating in plain sight. Wilson was in no means hiding, yet she was waiting for the right time where she felt she wanted to come out to the world – a very daunting prospect.
16. Ready For Baseball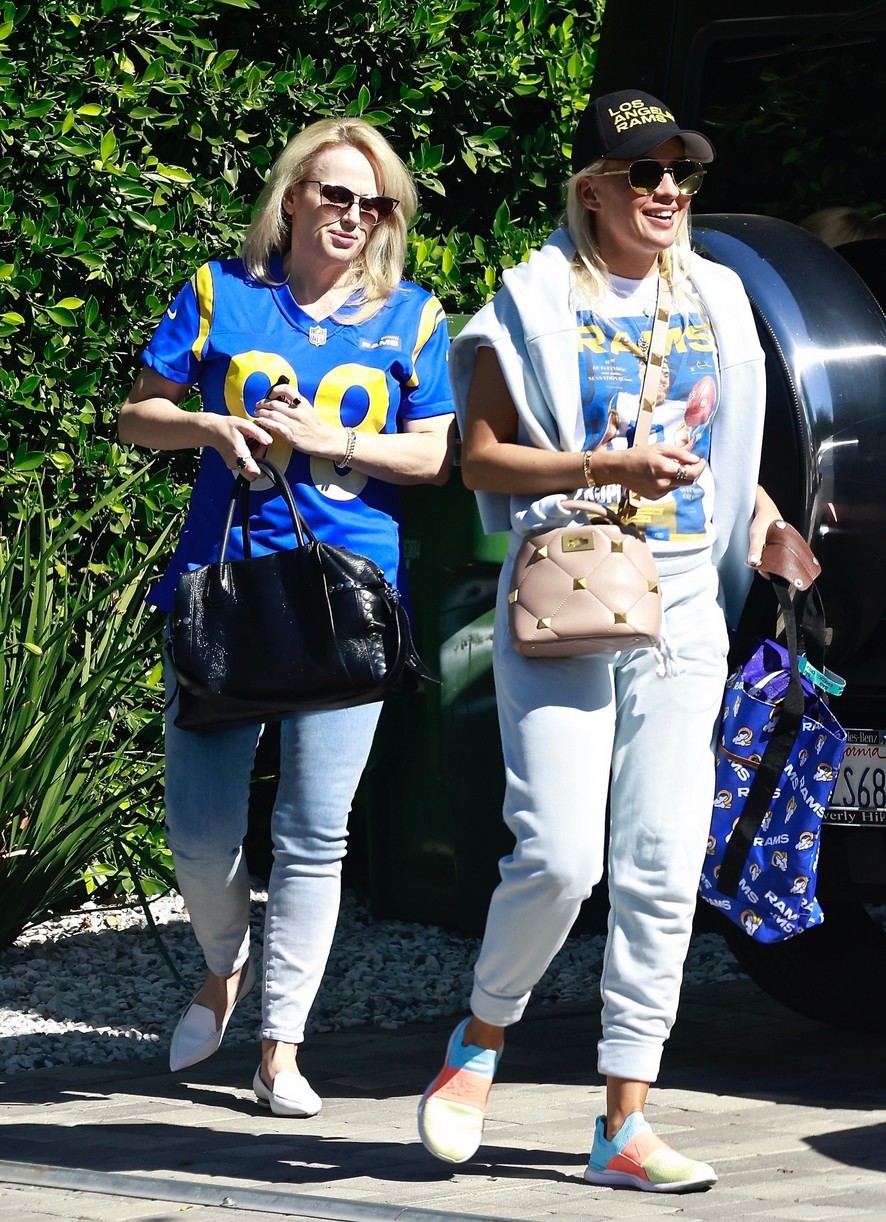 Image Source/USwebstories
Here is Rebel Wilson in an unseen snap with her partner Ramona, all ready for baseball. Not to play it, but to watch it, they have their T shirts on and they are ready to go. This is the moment as they step out of the car and head into the stadium to watch. As we know, they are huge sports fans.
17. Dancing On Holiday
Image Source/USwebstories
It's a little bit hard to tell what is going on here but Rebel Wilson is getting up to join the dancing – spot the Conga line in the background. As we can see, her girlfriend is looking up at her watching and laughing. Life must be a bunch of laughs when you are with Rebel Wilson.
18. Trying To Look Cool Stepping Off The Private Jet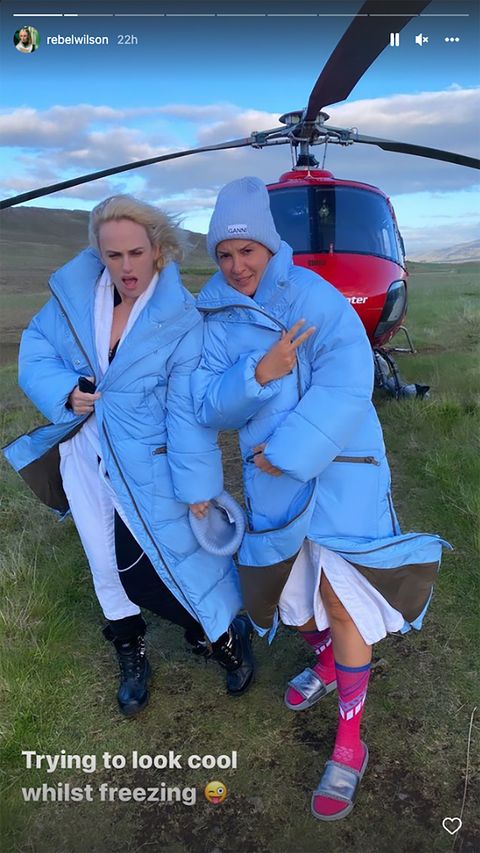 Image Source/Instagram
This picture comes from Ramona's social media stories and is captioned 'trying to look cool whilst freezing'. Getting off a private jet may sound glamorous, but by the looks of things the reality is less. The two of them are draped in matching coats trying to shield themselves from the wind. The look on Rebel's face says it all.
19. In The Buggy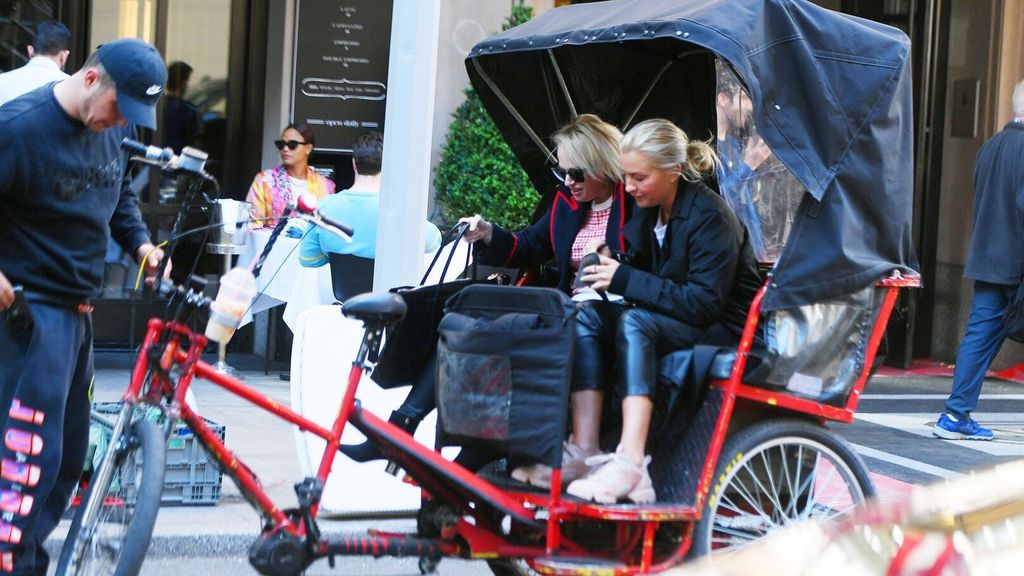 Image Source/TheMirror
Most couples spend a lot of time chilling together, watching a movie…not this action duo. If it's not horse riding then it seems it is some kind of buggy ride. This one definitely looks a little uncomfortable as Rebel navigates how to dismount from the cart.
20. Celebrating Their Friend's Birthday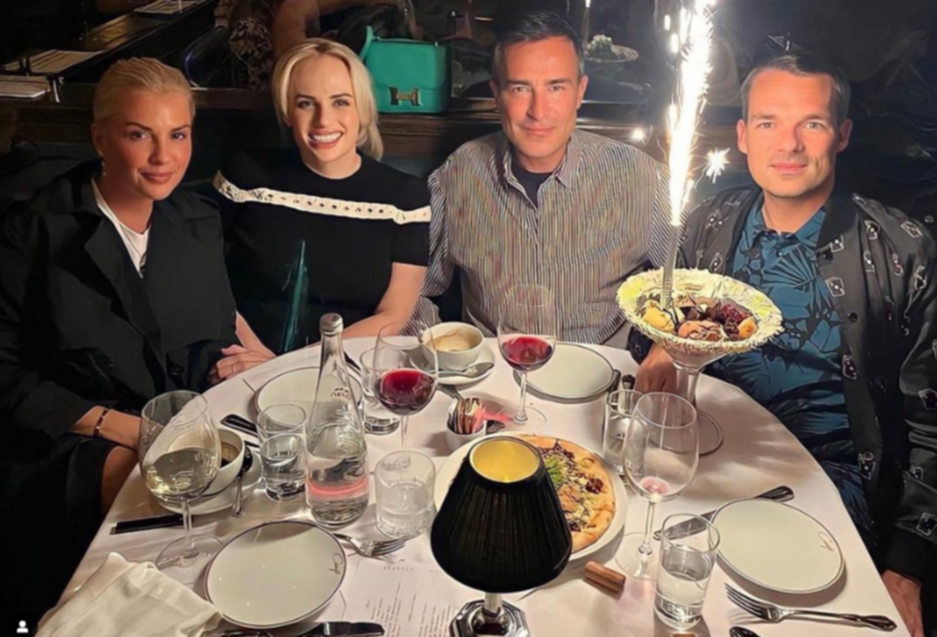 Image Source/Yahoo
Here they are again with their favourite couple, this group of four spend a lot of time together. Because, not only are they very close friends individually but now Rebel and Ramona are official it makes sense that these two both have another couple to go out with.
21. Posing With The Prince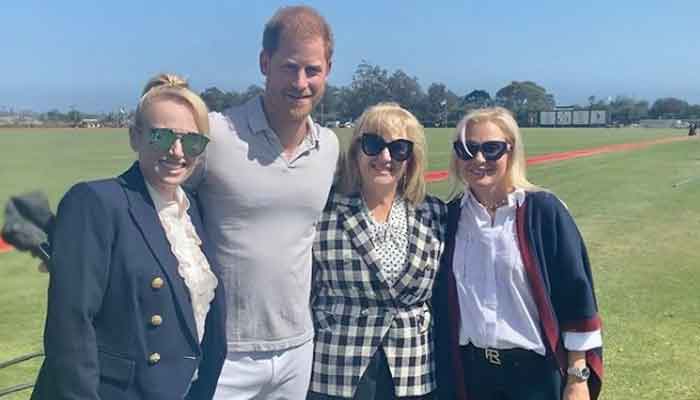 Image Source/Twitter
We know this couple fly in high circles gallivanting with those of Hollywood and A lister celebs (Rebel is one after all), but here they are posing with the Prince. It seems even Prince Harry cannot resist laughing along with Rebel and her iconic sense of humour.
22. All Smiles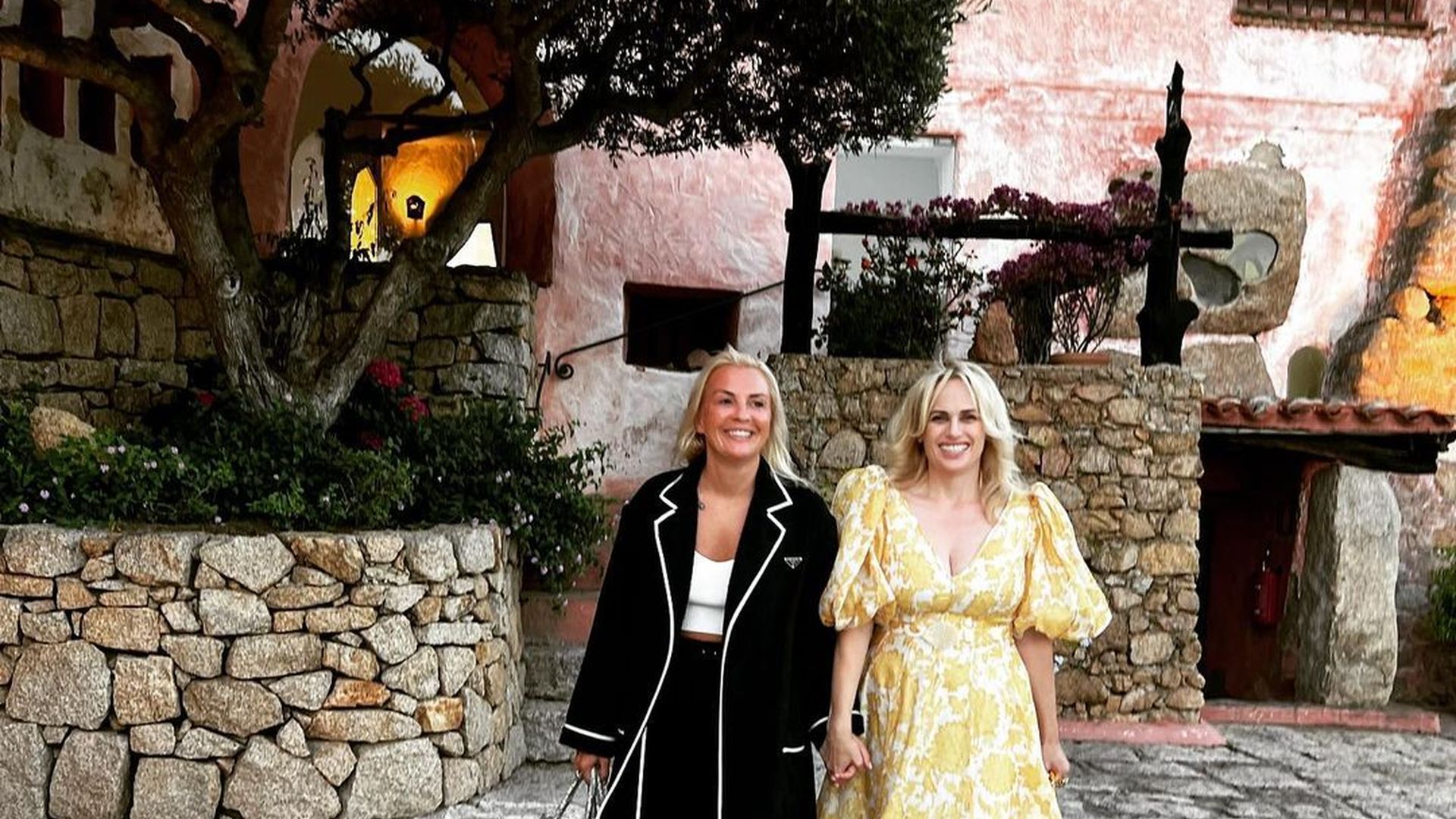 Image Source/TheSun
Look at how happy these two are…they practically radiate happiness and Rebel Wilson has never looked as happy or as in love. In fact, she actually revealed that before she met Ramona she had never actually been in love before and that now that has all changed.
23. Posing For The Cameras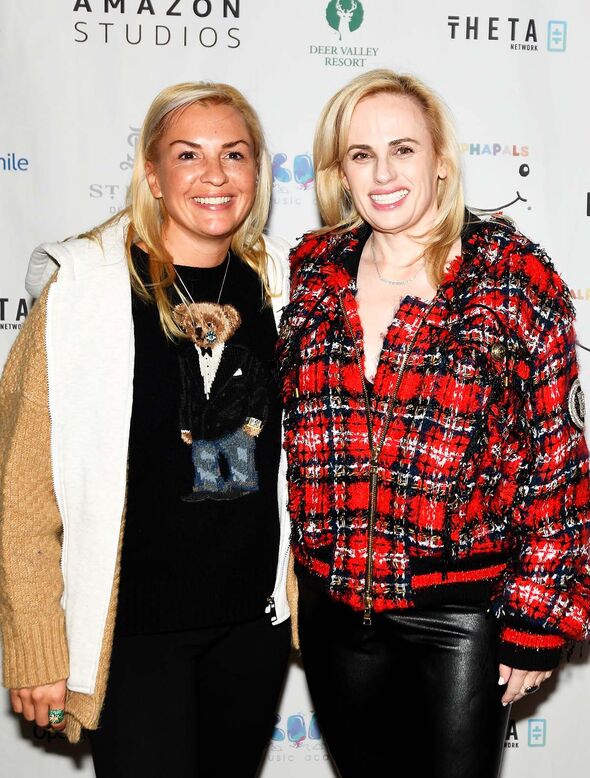 Image Source/Themirror
Here the couple are posing for the cameras. Rebel Wilson because the media's most followed celeb after she came out, largely due to the circumstances. When she received an email from The Herald saying it was going to report their relationship she took control and posted it herself on her social media.
24. At The Stadium

Image Source/Glamour
Here Rebel Wilson is at the stadium with her girlfriend Ramona…and James Cordon. These two are actually very good friends, I guess it makes sense considering they have a similar sense of humour. They are all posing for a picture together with Rebel making a peace sign.
25. Giving Her A Squeeze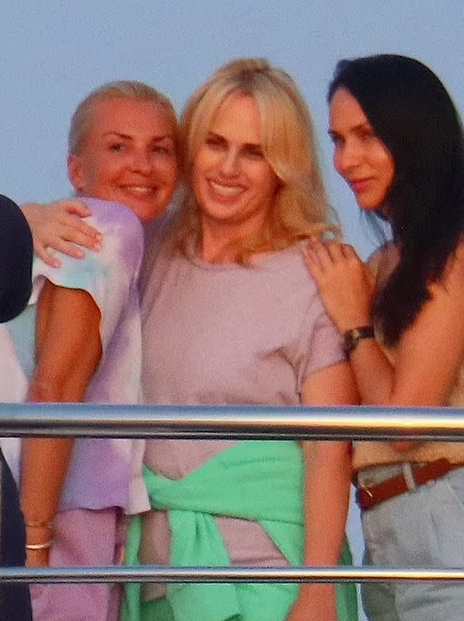 Image Source/USwebstories
Rebel looks like she is oozing with happiness here as she gives Ramona, her girlfriend (and who she also refers to as her princess) a squeeze. They are also stood closely with their friend, who is so happy for both Rebel and Ramona in finally finding what they have been waiting for.
27. Group Hug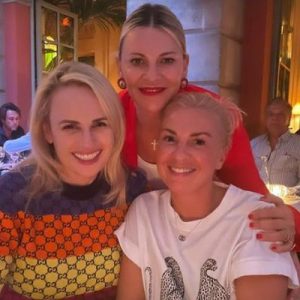 Image Source/TheSun
Rebel her girlfriend and her friend pose in this cosy snap,the three of them look very happy. Wilson's friends have been ultra supportive of her. This photo was taken before Rebel came out, yet she was still attending public high profile events with her girlfriend.