30 Of The Shortest Lived Celeb Marriages
By Ange Arnal
11 months ago
1. Carmen Electra & Dennis Rodman — 9 Days
imagesource/etonightOne of the shortest lived and potentially most shocking marriages was between NBA star Dennis Rodman and actress Carmen Electra. The pair eloped to Las Vegas in 1998 before annulling their marriage just nine days after the wedding, however, the pair continued to appear together publicly following the annulment.
2. Ali Landry & Mario Lopez — 18 Days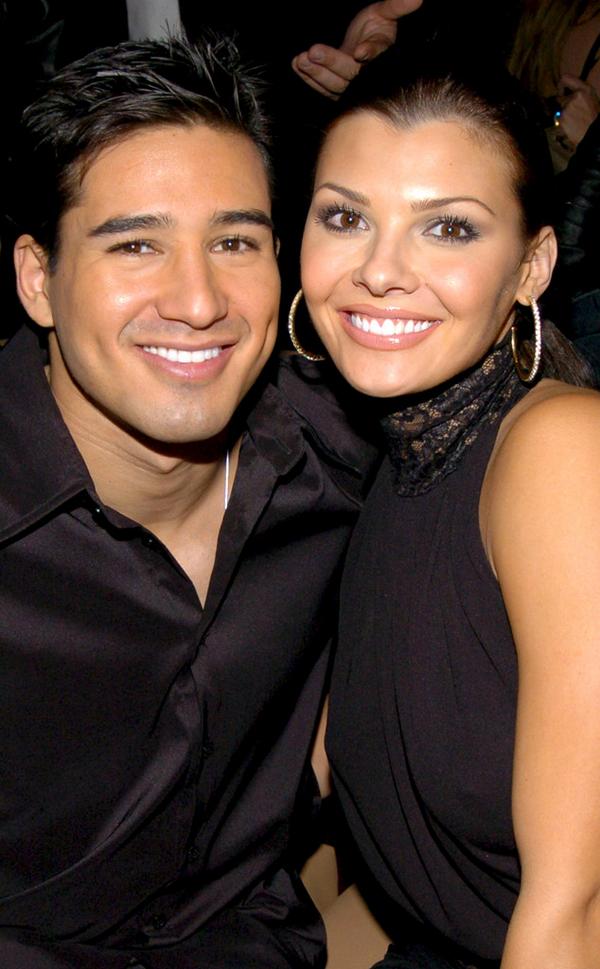 imagesource/twitterThis couple looked like the perfect match, they were young, attractive and happy but not all was as it appeared . The Saved by the Bell star cheated and filed for an annulment just under 2 weeks after tying the knot. Years later, Lopez finally admitted to cheating on Landry on his stag do.
3. Eminem & Kim Mathers — 2 Months (Their Second Marriage)
imagesource/hollywoodlifeEminem and Kim Mathers first met in the 90s, when they were both teenagers. The pair had a daughter, Hailie together in 1995 and got married in 1999 before divorcing in 2001. The couple decided to give it another go in 2006 but the marriage only lasted 2 months before divorcing again.
4. Eddie Murphy & Tracey Edmonds — 2 Weeks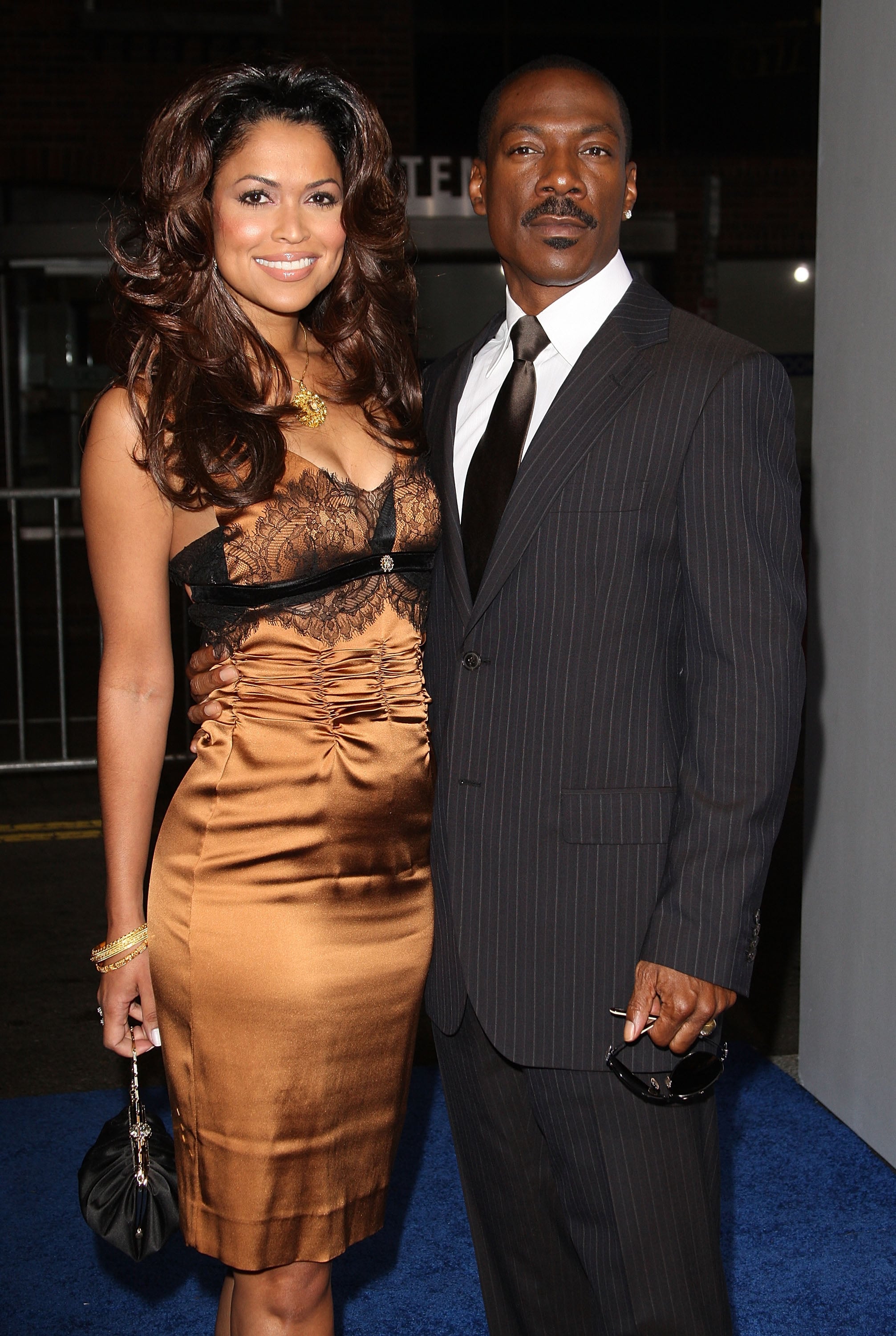 imagesource/popsugarAfter getting married in an intimate ceremony in Bora Bora in 2008, the couple issued a statement to People magazine stating,
"After much consideration and discussion, we have jointly decided that we will forego having a legal ceremony as it is not necessary to define our relationship further."
5. Johnny Depp & Amber Heard — 15 Months
imagesource/usweeklyAfter meeting on the set of "The Rum Diary" in 2011, sparks began to fly between the two and in 2015 they decided to tie the knot. However, it seems the relationship was full of non stop drama from the beginning and their divorce became a worldwide topic when Heard filed a restraining order against her husband.
6. Fred Armisen & Elisabeth Moss — 8 Months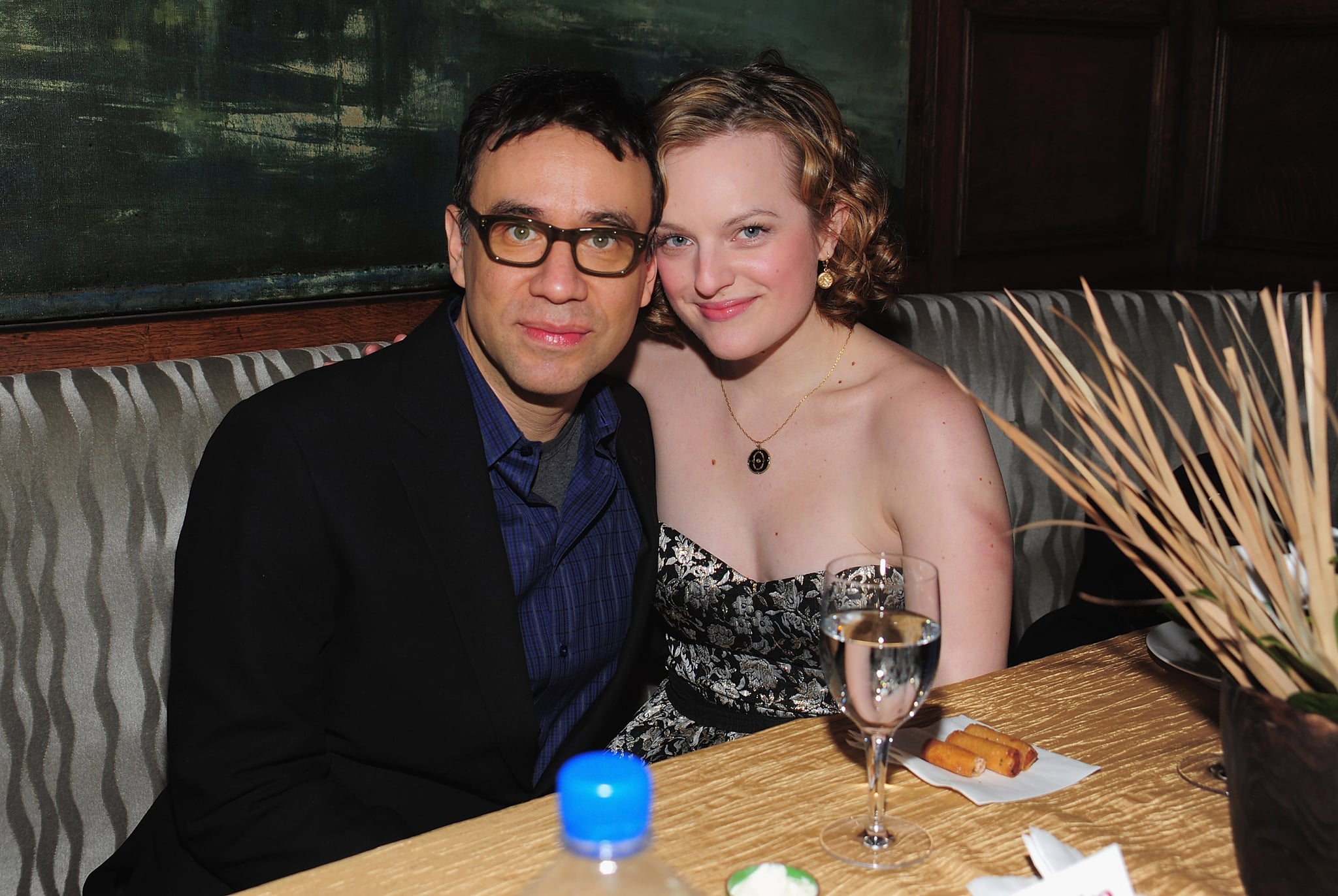 imagesource/popsugarArisen and Moss met on the set of "SNL" in 2009 and after a whirlwind romance, they married in October 2009. However, 8 months later the couple called it quits, with Armisen taking the blame, confessing on Howard Stern's radio show that he wasn't ready to be tied down.
7. Cher and Gregg Allman - 9 Days
imagesource/entertainmentweeklyThe gorgeous Cher married musician Gregg Allman of The Allman Brothers Band just three days after her divorce from Sonny Bono. However, nine days later Cher after to dissolve the marriage. They had an on-off again relationship over the years and had a son, Elijah Blue together.
8. Britney Spears and Jason Alexander - 55 Hours
imagesource/themirrorIn one of the quickest celeb marriages ever, Britney eloped to Las Vegas to marry childhood friend Jason Alexander.
"Let's do something wild, crazy. Let's go get married, just for the hell of it," 
Alexander said in an interview after the wedding. The couple annulled their marriage just 55 hours into it.
9. Lisa Marie Presley and Nicolas Cage - 107 Days
imagesource/themirrorElvis' daughter, Lisa Marie wed actor Nicholas Cage in 2022 in Hawaii after getting engaged just ten days earlier. Three months after the wedding  Presley told People,
"I'm sad about this, but we shouldn't have been married in the first place."
10. Drew Barrymore and Jeremy Thomas - 39 Days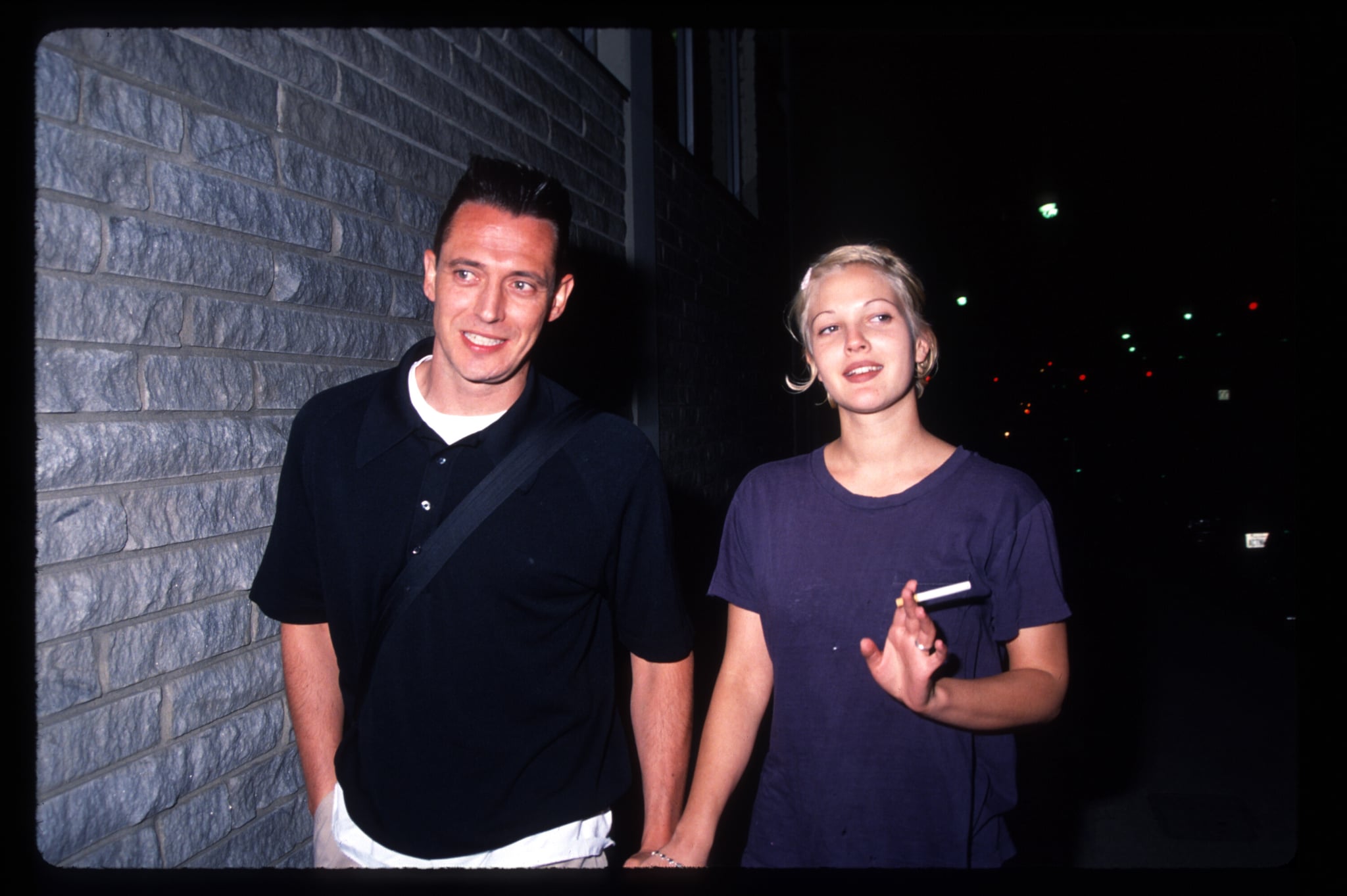 imagesource/popsugarAt the age of 19, Drew Barrymore married Jeffrey Thomas, who was 32 years old at the time. After only knowing each other for 6 weeks, the pair decided to tie the knot, but it probably doesn't come as much of a surprise to hear they split just 39 days later. Done and dusted.
11. Pamela Anderson and Rick Salomon - 60 Days
imagesource/themirrorHollywood's favourite 90s chick, Pamela Anderson was basically the Kimmy K of the 00s. In true celebrity fashion, Pamela and Saloman married in between takes of a show she was filming but divorced just 60 days later...im true Hollywood style.
12. Kim Kardashian and Kris Humphries - 72 Days
imagesource/usweeklyReality star and businesswoman, Kim Kardashian had reservations about marrying NBA star Kris Humphries but still went through with the wedding because she felt pressured to follow through with the ceremony. But after 72 days, Kardashian filed for divorce before marrying Kanye West 3 years later.
13. Nicky Hilton and Todd Andrew Meister - 85 Days
imagesource/newyorkpost22 year old Nicky Hilton eloped to Las Vegas with 33 year old businessman in 2004. The pair decided the wedding was too hasty and they annulled their marriage just three months later. Ironically, Meister's 2013 relationship with his PA was affected by emails he sent to his ex-wife, Nicky.
14. Pamela Anderson and Kid Rock - 122 Days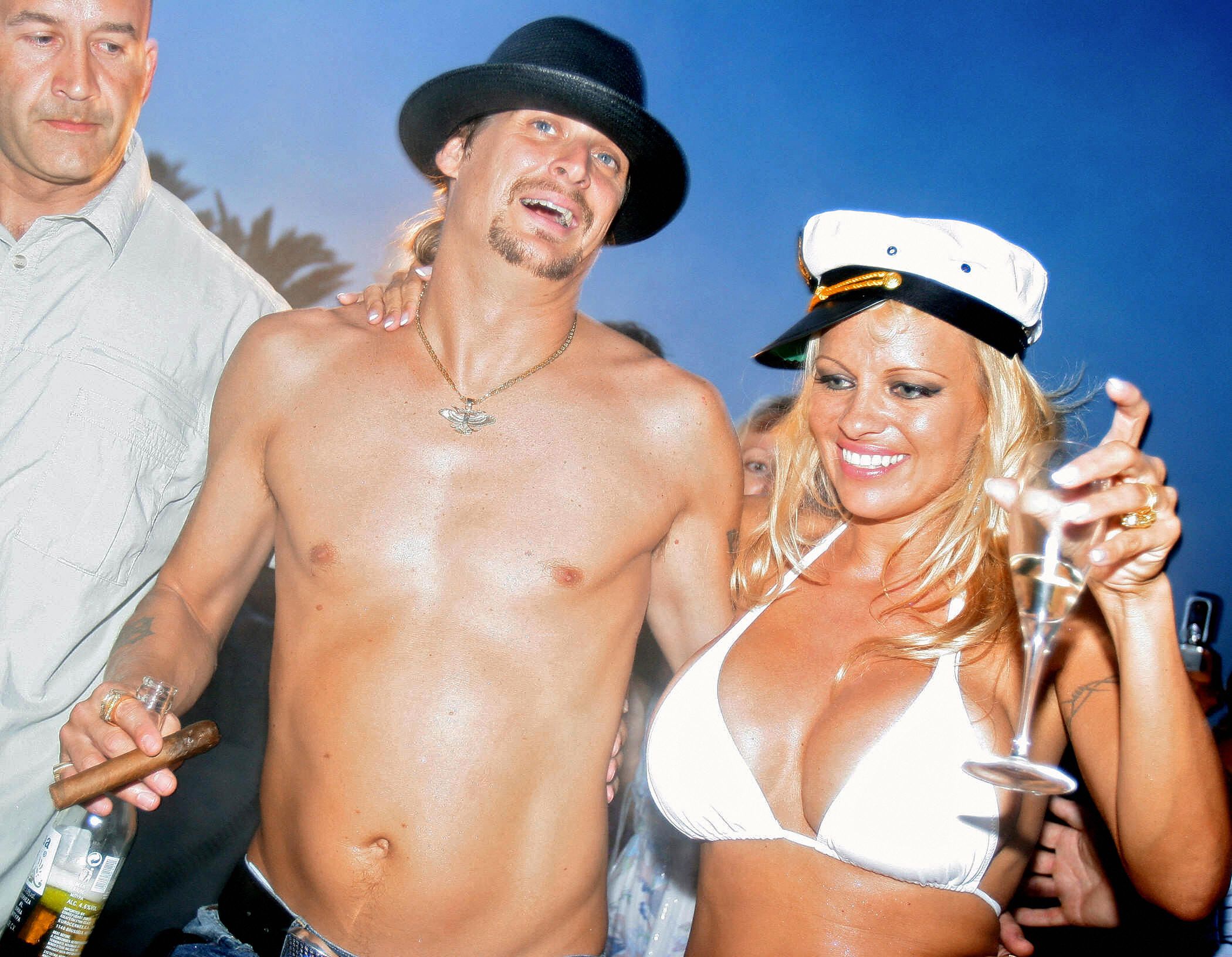 imagesource/menshealthStarting out as the perfect fairytale, Kid Rock and Pamela Anderson got married in 2006 but the couple - who had previously broken up in 2003 - just couldn't seen to make things work and they got divorced just a few months after tying the knot.
15. Renee Zellweger and Kenny Chesney - 128 Days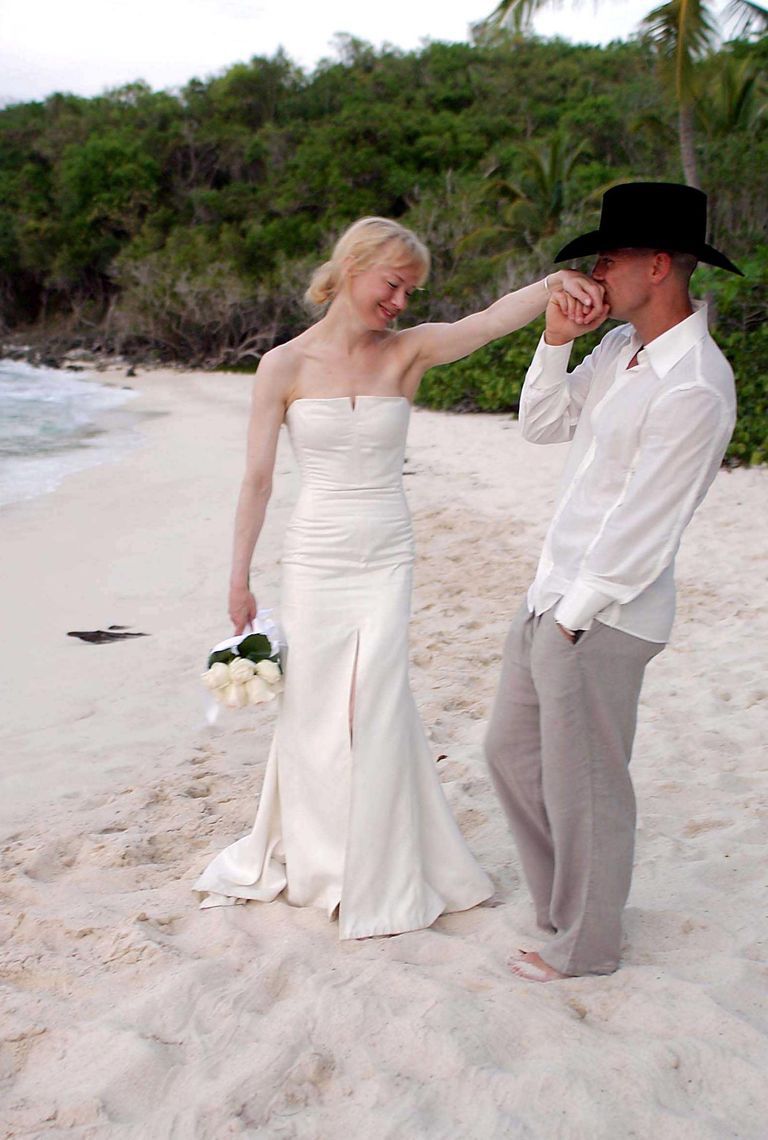 imagesource/goodhousekeepingThis marriage was a love match between two superstars; a country music singer and one of Hollywood's sweethearts. The pair married on a St John island beach after meeting 4 months prior at a charity concert. However, Zellweger filed for divorce, citing fraud as the cause.
16. Drew Barrymore and Tom Green - 163 Days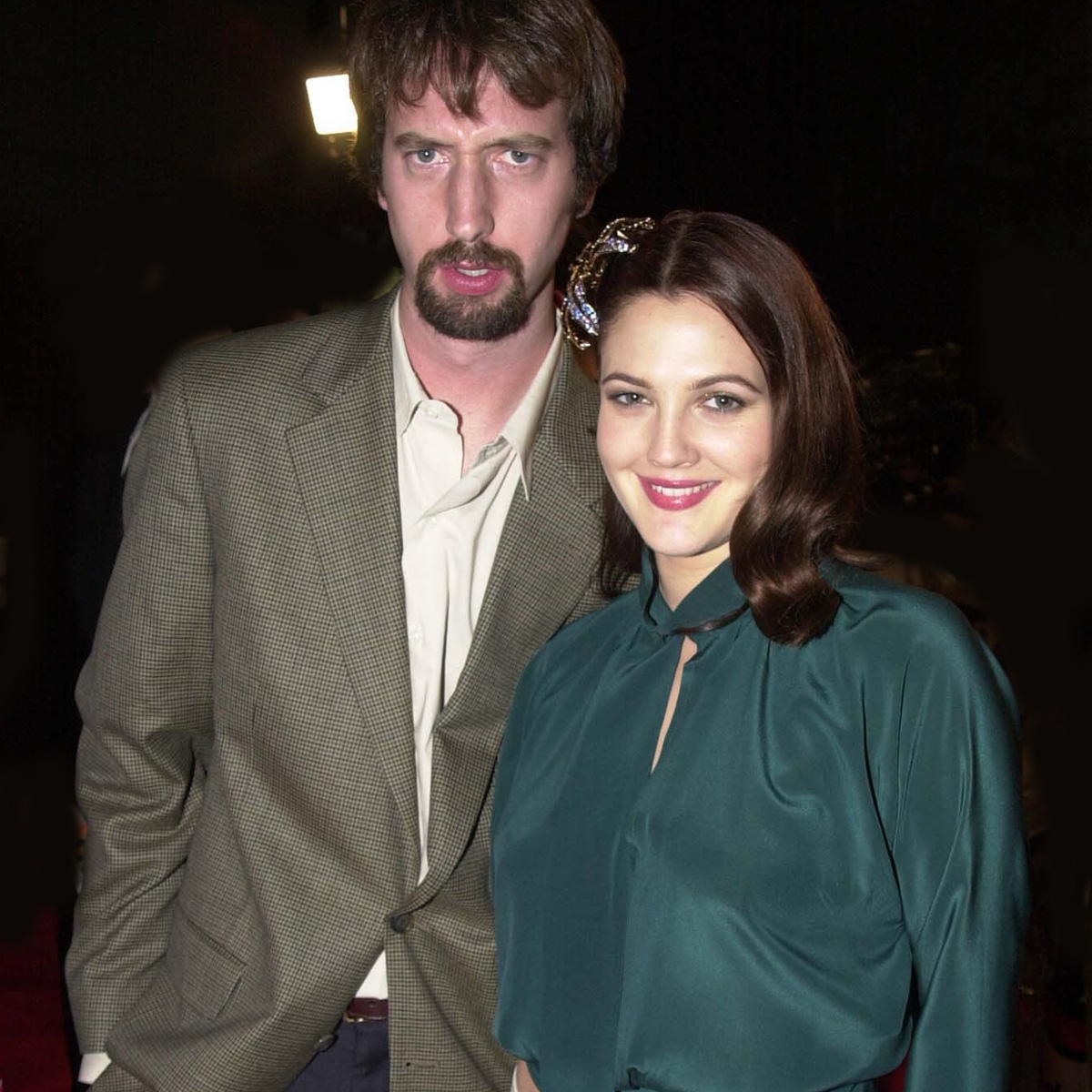 imagesource/eonlineThis celeb couple pretended to be married longer than their marriage lasted. The pair got engaged in 2000 and spent almost a year fuelling rumours that they had eloped. It wasn't until the following year that they actually got married but five months on, Barrymore filed for divorce citing "irreconcilable differences."
17. Elizabeth Taylor and Conrad Hilton - 205 Days
imagesource/themercurynewsHollywood's sweetheart, Elizabeth Taylor was an icon known for her busy love life, racking up 8 divorces in her lifetime (wow). Her marriage to Conrad Hilton was the first and shortest, lasting just 205 days. I guess getting married at 18 isn't the best of ideas!
18. Chad Michael Murray and Sophia Bush - 163 Days
imagesource/usweeklyThe two One Tree Hill actors fell in love on set and got married in April 2005, but the Hollywood romance didn't last long. Bush told Andy Cohen on Watch What Happens Live
"We were two stupid kids who had no business being in a relationship in the first place,"
19. Bradley Cooper and Jennifer Esposito - 122 Days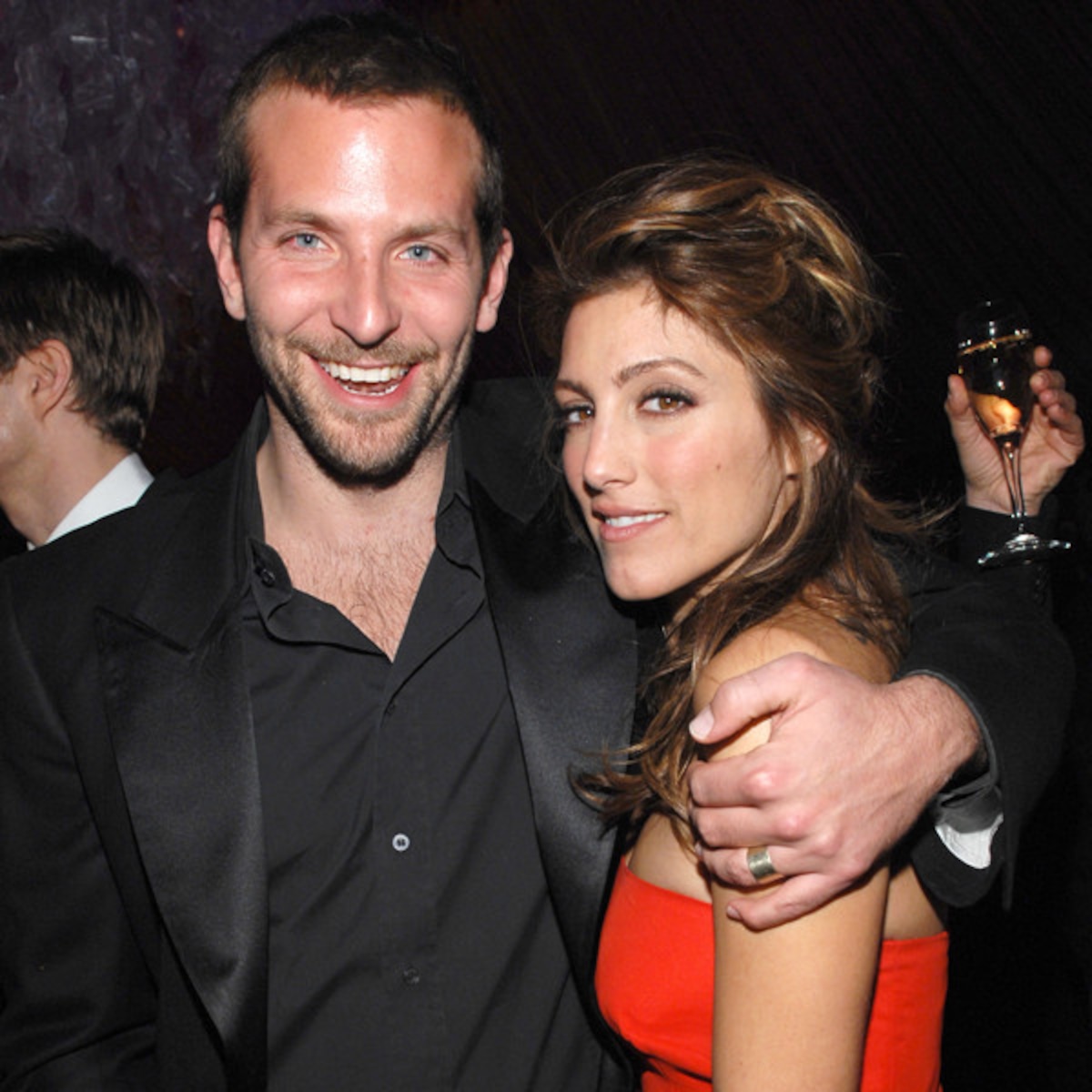 imagesource/eonlineThis celeb couple kept their marriage on the down low but after 4 months of marriage, it wasn't all sunshine and rainbows. In Esposito's 2014 memoir,
"Jennifer's Way,"
she wrote
, "He was funny, smart, cocky, arrogant, and a master manipulator. I didn't necessarily find him that attractive, but I figured that I could enjoy his sense of humor and nonsense for a while."
20. Milla Jovovich & Shawn Andrew — 2 Months
imagesource/dazedandconfusedActress Milla Jovovich married Shawn Andrew when she was just 16 years old.
"I was 16 and feeling emancipated, so I ran off to Vegas and got married to an actor,"
 Jovovich later told Britain's Daily Mail.
"I'm not even into actors; I can't bear men who are constantly aware of themselves and their looks. It wasn't about being in love."
21. Mike Tyson & Robin Givens — 1 Year
imagesource/thesunBoxer Mike Tyson met actress Robin Givens in March 1986 before marrying her 11 months later. 3 years later, after their divorce, Givens did an interview with Barbara Walters, where she described her life with Tyson as "
"worse than anything I could possibly imagine."
22. Jim Carrey & Lauren Holly — 9 Months
imagesource/soaphubJim met Lauren during auditions for Ace Ventura and the pair married in 1996 just as year after Carrey's divorce to his first wife. Sadly, this marriage only lasted a year before Holly filed for divorce in July 1997.
23. Katy Perry & Russell Brand — 14 Months
imagesource/usweeklySuperstar Katy Perry and comedian Russell Brand married in India in 2010 but their crazy schedules made it difficult for them to have an actual marriage and just over a year after they tied the knot, Brand text Perry to say he was filing for divorce.
24. Helen Hunt & Hank Azaria — 11 Months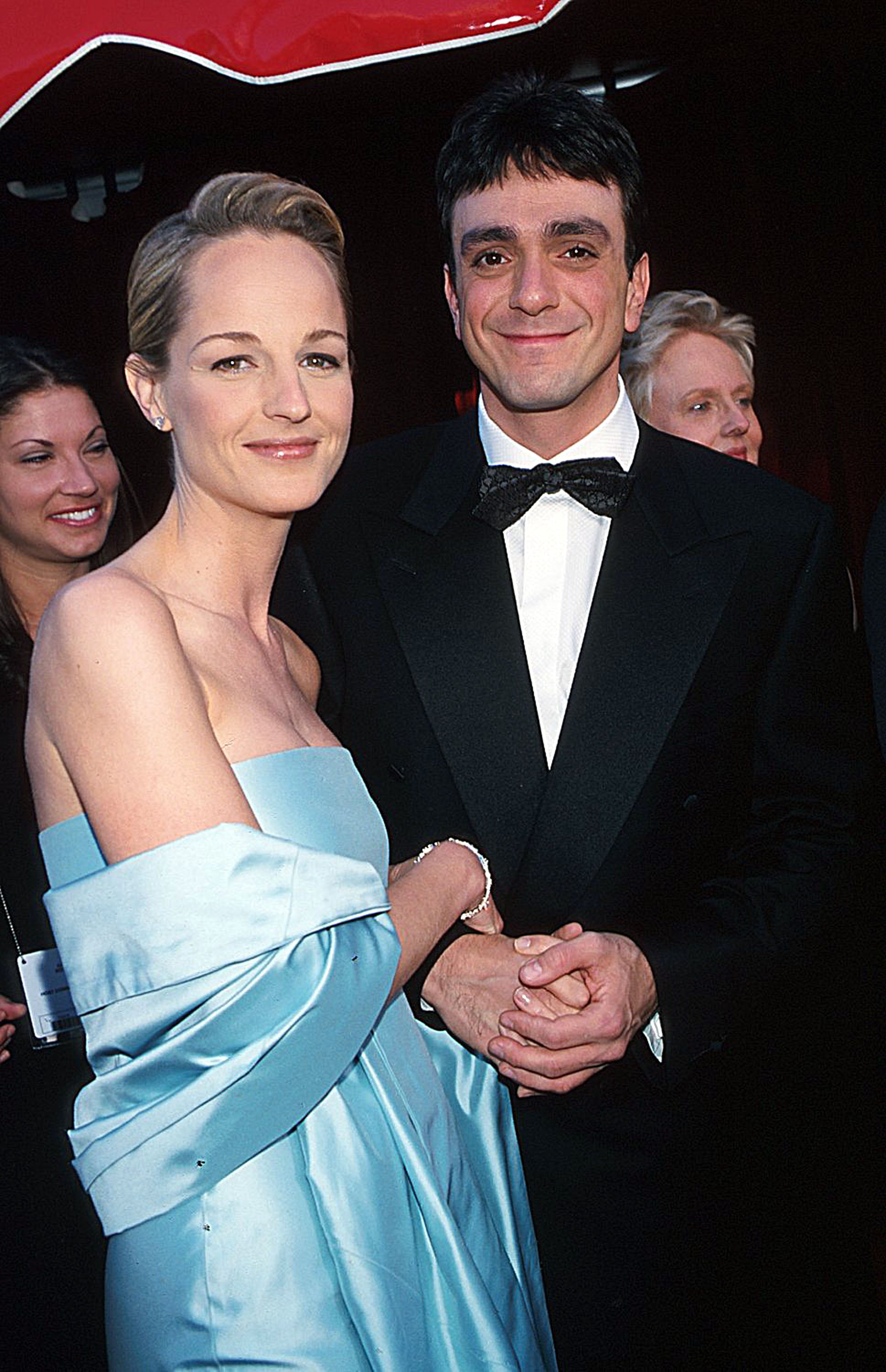 imagesource/popsugar90s actress and icon, Helen Hunt married actor Hank Azaria in 1999 just a few months after her Oscar win for "As Good As It Gets". Things were not meant to be though and the pair split in the August of 2000, with Hunt's publicist announcing their separation.
25. Colin Farrell & Amelia Warner — 4 Months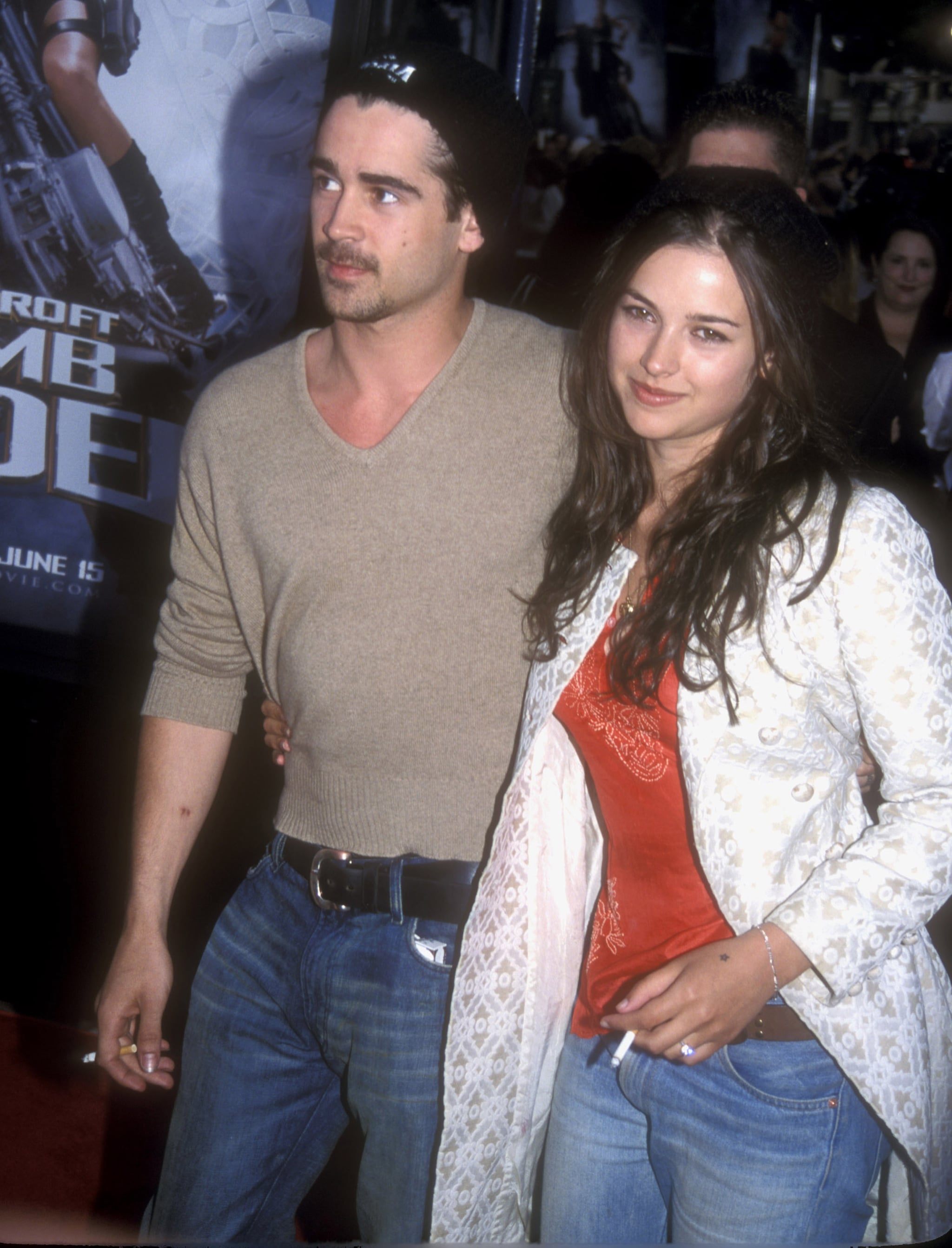 imagesource/popsugarActor and heartthrob Colin Farrell apparently married actress Amelia Warner when she was just 19 back in July 2001. The couple didn't last long before separating in the November of that year. Warner claims the vows were never legal, therefore they were never married.
26. Aaliyah & R. Kelly — 6 Months
imagesource/dailyrecordNow everyone knows what kind of person R. Kelly was and is, but back when he married Aaliyah in 1994, it was all hush hush and no one was aware it actually happened, considering R. Kelly was 27 and Aaliyah was only 14. The illegal marriage was dissolved once word got out.
27. Amber Rose & Wiz Khalifa — 14 Months
imagesource/usweeklyDespite dating for just over 2 years, Amber Rose revealed that her marriage might have lasted longer if they had dated longer before tying the knot.
"I feel like that we just rushed into marriage because we were so deeply in love, and we kind of had a rough patch in our marriage,"
she said in a 2016 radio interview.
28. Jennifer Lopez & Cris Judd — 218 Days
imagesource/holaWhen Chris Judd was hired to be a dancer on JLo's 2000 music video for "Love Don't Cost A Thing" it was love at first sight between the two. The pair got married in September 2001, but after months of intrusive media attention, Judd and JLo parted ways and divorced in June 2002.
29. Shannen Doherty & Ashley Hamilton — 6 Months
imagesource/pintrestAfter a whirlwind two week romance, with Ashley Hamilton, Shannen Doherty married him, but the marriage ended as quickly as the romance started. Doherty filed fro divorce in April 1994 just 6 months after marrying, citing "irreconcilable differences."
30. Ethel Merman & Ernest Borgnine — 32 Days
imagesource/thetelegraphShort-term marriages are quite common in Hollywood, Broadway's Ethel Merman and actor Ernest Borgnine married in June 1964, however, after a honeymoon from hell, the pair parted ways. According to Borgnine, his wife couldn't bare the fact that he was more recognisable than her in Europe.