Celebs Rocking Insanely Expensive Items
1. $2.2 million golden bathtub - Mike Tyson
imagesource: essentiallysports
Mike Tyson appears a couple of times on this list but this one takes the biscuit. He not only dropped millions on a 24 karat gold bathtub, but he also spent an eye watering amount of money on a matching gold toilet and sink. He's the definition of having more money than sense!
2. $325k dog mansion - Paris Hilton

imagesource: Elle Decor
While the rest of us are settling into life in a cost of living crisis, Paris Hilton's dogs are living better than most of us peasants. She posted a picture on Twitter with the caption, "two-story doggy mansion that has air conditioning, heating, designer furniture, and a chandelier."
3. $20 million on a town - Kim Basinger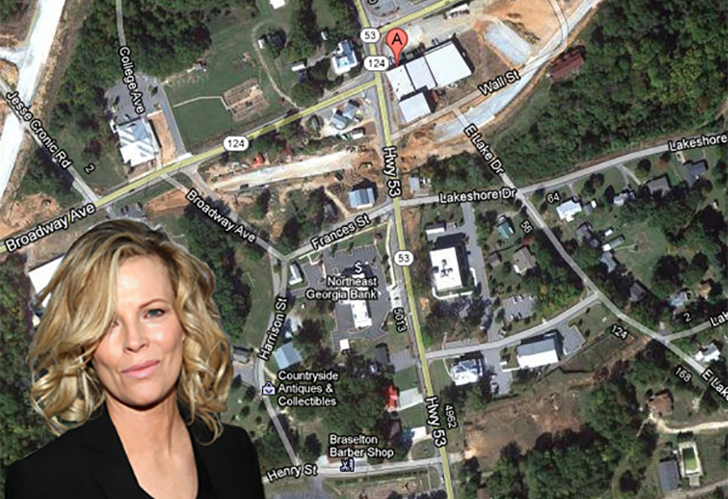 imagesource: casinopapa
Since buying this town in Georgia, Kim Basinger said it was one of her most stupid purchases ever. In 1989, she bought the 'Schitt's Creek' style town for $20 million, and five years later sold it for $1 million when she filed for bankruptcy! Silly Kim!
4. $55 million racehorse - Jay-Z
imagesource: theinfong
How much would you spend on a pet? Because for Jay-Z money doesn't seem to be an object when he dropped $55million on a Kentucky Derby race horse winner named California Chrome. No one knows why he decided to but he's kept it & if I come back as anything in my next life, I'd like to be a millionaires pet!
5. $2 million humidifier - Celine Dion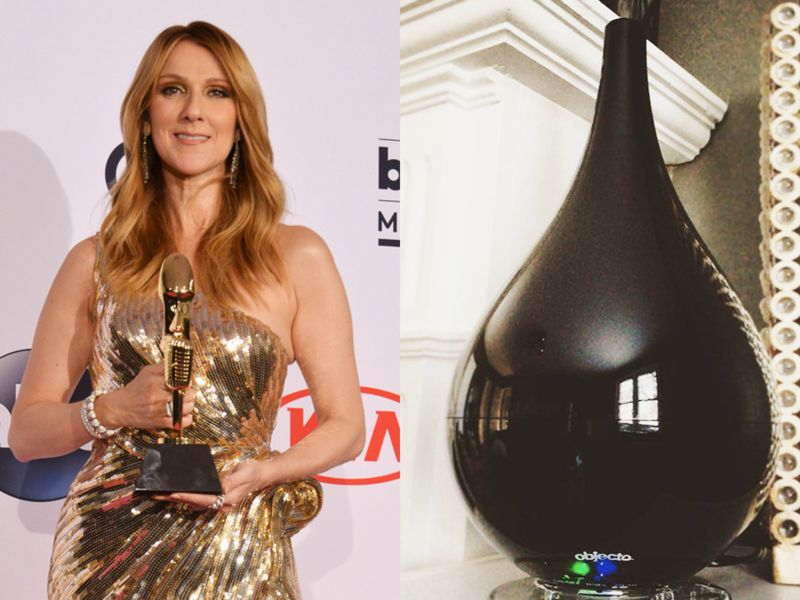 imagesource: definition
When she's not busy singing 'My Heart Will Go On', Celine can be found relaxing by her $2 million dehumidifier. Useless fact for you, she actually bought the world's most expensive dehumidifier. But why? How good can one dehumidifier actually be? Either way, I wouldn't turn it down.
6. $100k 'Batmobile' - Justin Bieber
imagesource: themirror
Justin Bieber dropped $100,000 on a black Cadillac CTV-S which he turned into "the Batmobile", complete with suicide doors, HID headlamps and got "Batmobile" put on the back of it. The full works! Another example of a celebrity who has too much money, but hey ho!
7. $400k on flowers - Elton John
imagesource: themirror
The music legend spent $418,340 on his florists bill over 20 months. During a lawsuit with his accountants, he told the British High Court, "I like flowers. I don't have any people to leave my money to. I'm a single man. I like to spend money. It's my money to spend."
8. $52k knitted sofa - Kendall Jenner

imagesource: lonny
Supermodel Kendall Jenner dropped $52,000 on a knitted sofa designed by the Campana brothers for Edra in 2016. She wrote on her now-defunct blog, "[It's] all woven and a really groovy navy with purple shimmer. It works perfectly in the space!" It's so extra and we love it!
9. $1,500 on a plane ticket for his hat - Bono

imagesource: cosmopolitan
In 2003, Bono left his favorite hat in London by accident, so he decided to drop $1,500 on a plane ticket to have it flown to Italy. The hat in question didn't even look like anything special, but who am I to get in between a man and his hat! This is the best looked after hat of all time!
10. $1.6 million helicopter - Brangelina
imagesource: digitalhighstreet
Back in 2012 when the ex-couple were newly engaged, Angelina bought her soon to be husband a $1.6 million helicopter complete with flying lessons. "They've had a helicopter pad installed in the grounds of their south of France home, Chateau Miraval. So Ange thought it would be nice to buy Brad a helicopter as a surprise present," a source told The Sun.
11. $5,200 crystal bathtub - Kelly Rowland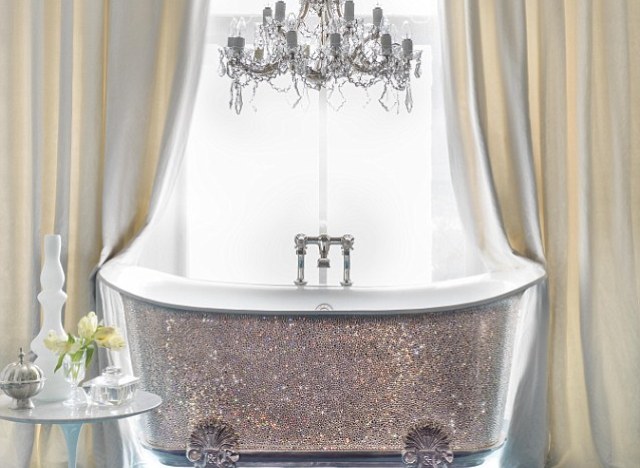 imagesource: huffpost
Beyonce's bestie and cousin Kelly Rowland bought a crystal bathtub for Blue Ivy in celebration of Bey's baby shower for her twins. The bathtub in question cost $5,200 and was covered in 44,928 imported crystals - I mean, it's a sweet idea, but how random?
12. $50,000 ghost buster machine - Lady Gaga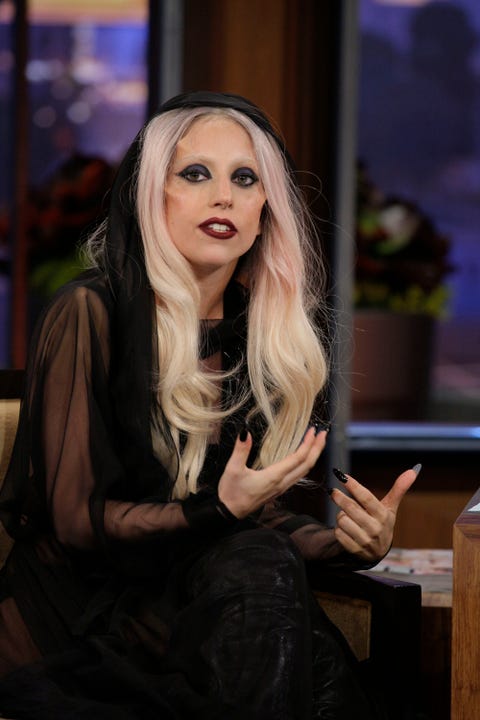 imagesource: cosmopolitan
Lady Gaga has a reputation for the weird and wonderful and back in 2010, she spent $50k on a ghost detector because she was worried about evil spirits. "She believes in paranormal activity and won't take any risks when she is on the road," a source said. "It's important to her to be safe from spirits."
13. $33,000 gold iPhone - Vicky B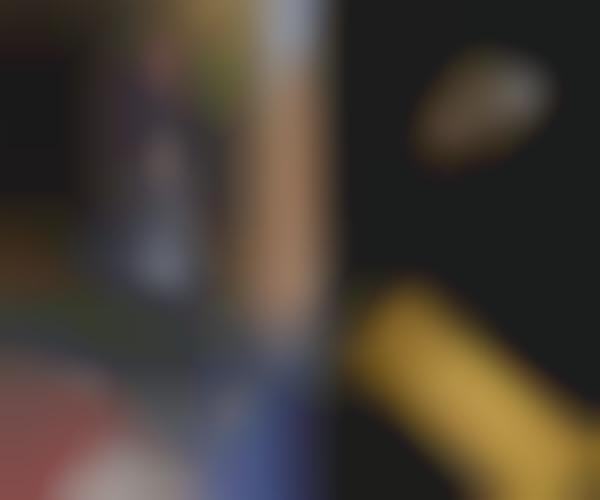 imagesource: trendhunter
Remember this headline?! I think we all do to be honest...and her name is Posh Spice at the end of the day. Anyway, David Beckham gave his long standing and loving wife, Victoria a gold-plated iPhone back in 2011 which was worth $33,000. This is so over the top, even for the Beckhams!
14. $100k dog cars - Miley Cyrus
imagesource: indiatoday
Another celeb who treats their dogs like they're royalty is Miley Cyrus. Miley got her mutts their very own Range Rover, "The dogs are banned from her cars, but they basically own the Range Rover," a source said. "They're free to jump around, leave their hairs over it, scratch it and have their blankets in there. Miley even joked that if she dies the Range Rover will go to them."
15. $12k Chanel bike - Courteney Cox
imagesource: purpleclover
Friends cast members, Jennifer Aniston and Courteney Cox have had a long standing friendship. Courtney even bought her bestie Jennifer a Chanel bike which cost her $12,000, Why? Well, she wanted Jennifer to have the very best bike for her bike riding lessons.
16. $750k on toilets - Kim Kardashian

imagesource: dailymail
How much did you spend on your toilets when you moved to your forever home? Well, Kim Kardashian and ex-husband, Kanye West paid $750,000 on gold plated toilets in their family home. Their family home has appeared in Architectural Digest more than once.
17. $20 million walnut farm - James Cameron
imagesource: NZherald
Back in 2013, James Cameron decided to spend $20 million buying land in New Zealand - including a Walnut farm. When buying this plot of land, he wanted to buy somewhere where he could produce things...so he decided on walnut's. A walnut farm! Why not?
18. $140,000 on white tigers - Mike Tyson
imagesource: talksport
Infamous boxer, Mike Tyson was known for his extravagant purchases. He owned multiple white Bengal tigers over the years which cost a whopping $750,000 each and that doesn't include the upkeep. We don't know the motive behind this purchase, but it's definetly one of the craziest on the list!
19. $30.8 million on Da Vinci journal - Bill Gates
imagesource: gatesnotes
In 1994, Microsoft founder Bill Gates dropped $30.8 million on Leonardo Da Vinci's "Codex Leicester" notebooks, containing sketches and ideas from the 1500s. Now, that is a lot of money to spend but how cool? Surely this item should be in a museum, but okay Bill!
20. $65,625k on Michael Jackson's jacket - Kim Kardashian
imagesource: WION
It's no secret that North West is a huge fan of Michael Jackson, so her mother, Kim, went and bought her one of his jacket's. She wrote on Instagram, "North is a really big Michael Jackson fan and we knew she would love this. We won this on an auction for Northie for Christmas."
21. $105,000 diamond encrusted toilet seat - Bennifer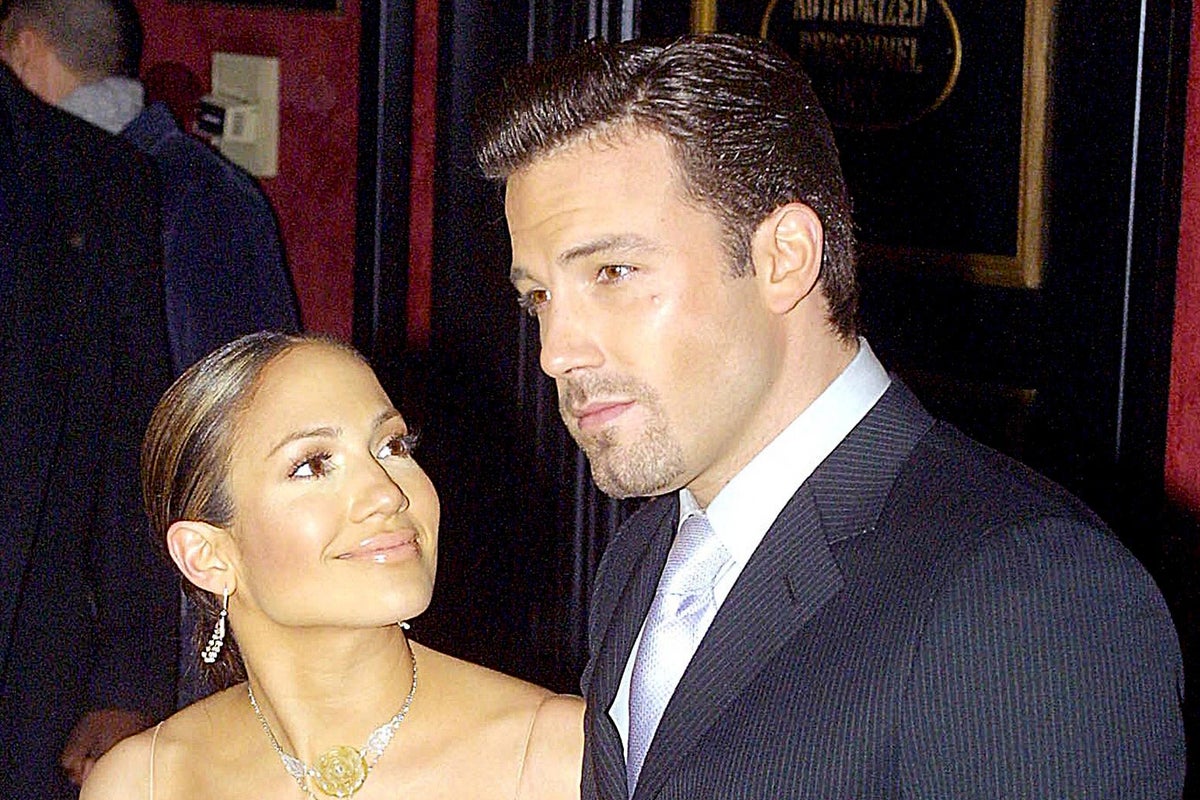 imagesource: slatemagazine
Legend has it, that before the love birds reunited back in the era of Bennifer 1.0 (2003), Ben Affleck gave Jennifer a jewel-encrusted toilet seat worth $105,000. It was covered in sapphires, rubies, pearls and a diamond. An Actual diamond. WOW, this is real love!
22. $250,000 Hemingway's typewriter - Brangelina
imagesource: dailymail
Another Brangelina gift cost $250,000 on Hemingway's typewriter as a wedding gift for Brad. So not only did she drop over one million dollars on a helicopter just months before but then bought her ex-hubby a historic present just before their wedding day.
23. $1.8 million vibrator - David Beckham
imagesource: koimoi
Let's just clear this one up, David didn't buy the vibrator for himself obviously, he bought it for his wife, Victoria. This was a rumour that went round in 2004 and neither of them ever cleared it up, but let's be sure that these two have definitely splurged out on crazy gifts on each other over the years.
24. $17k mattress - Daniel Radcliffe
imagesource: yahoomoney
What do you think Harry Potter actually gets up to in his free time? What do you think he spends his fortune on? Well, Daniel purchased a $17,000 custom mattress from Savoir - a 100 year old luxury mattress maker. He's not one to spend his money on fancy things.
25. $314k mattress - Drake
imagesource: businessinsider
A celebrity to one up Daniel Radcliffe though, is the man, the legend, Drake who spent $314,000 on his horsehair mattress which he bought from Swedish company Hästens. The company say that this expensive mattress "let's you float". I should hope so for that price... shocking!
26. $200k in-house sonogram machine - Tom Cruise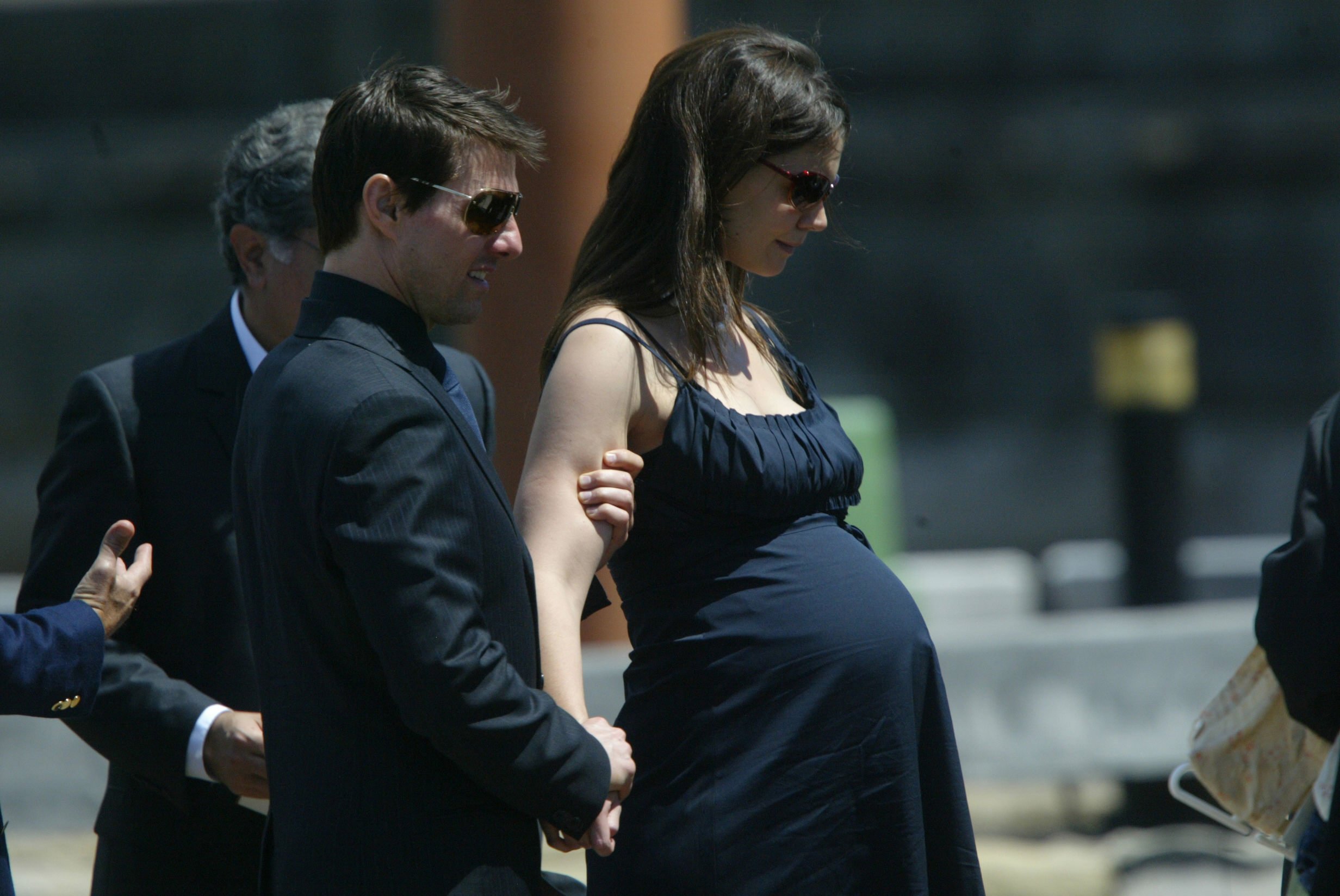 imagesource: amomama
Tom Cruise is something of a mysterious celebrity with a lot of rumours circulating around about him. Back in 2004, Cruise revealed that he bought Katie Holmes her own personal in-home sonogram machine during her pregnancy which set him back $200,000.
27. $276,000 dinosaur skull - Nicholas Cage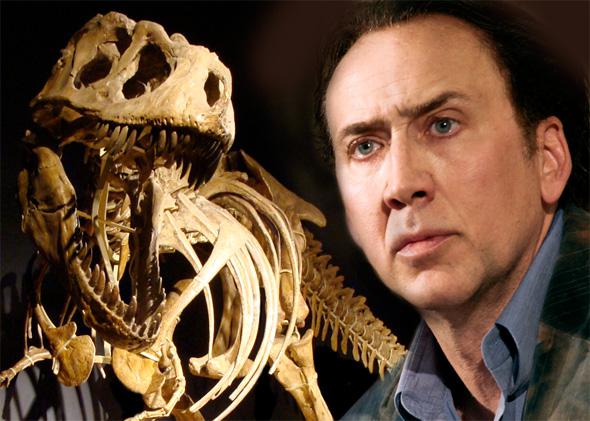 imagesource: slate
Most of us know about this crazy celeb purchase, but we couldn't resist throwing it into the mix! The actor told THR, "I bought it at a legitimate auction and found out it was abducted from Mongolia illegally, and then I had to give it back. Of course it should be awarded to its country of origin. But who knew? Plus, I never got my money back. So that stank."
28. $38 million waterpark - Celine Dion
imagesource: curbedmansion
When she's not spending money on her humidifier, Celine is enjoying her life at her water park. Said park is part of her $38 million mansion in Florida's super exclusive area, Jupiter Island. This mansion once was one of the most expensive celebrity homes.
29. $80k barbie - Beyonce
imagesource: bossip
Most of us buy our kids toy cars, or pay for a great party for their first birthdays, however, Beyonce and Jay-Z bought Blue Ivy an $80,000 diamond-encrusted Barbie for her birthday. I mean, what can a one-year-old really do with a diamond encrusted Barbie?
30. $60k sled - Steven Spielberg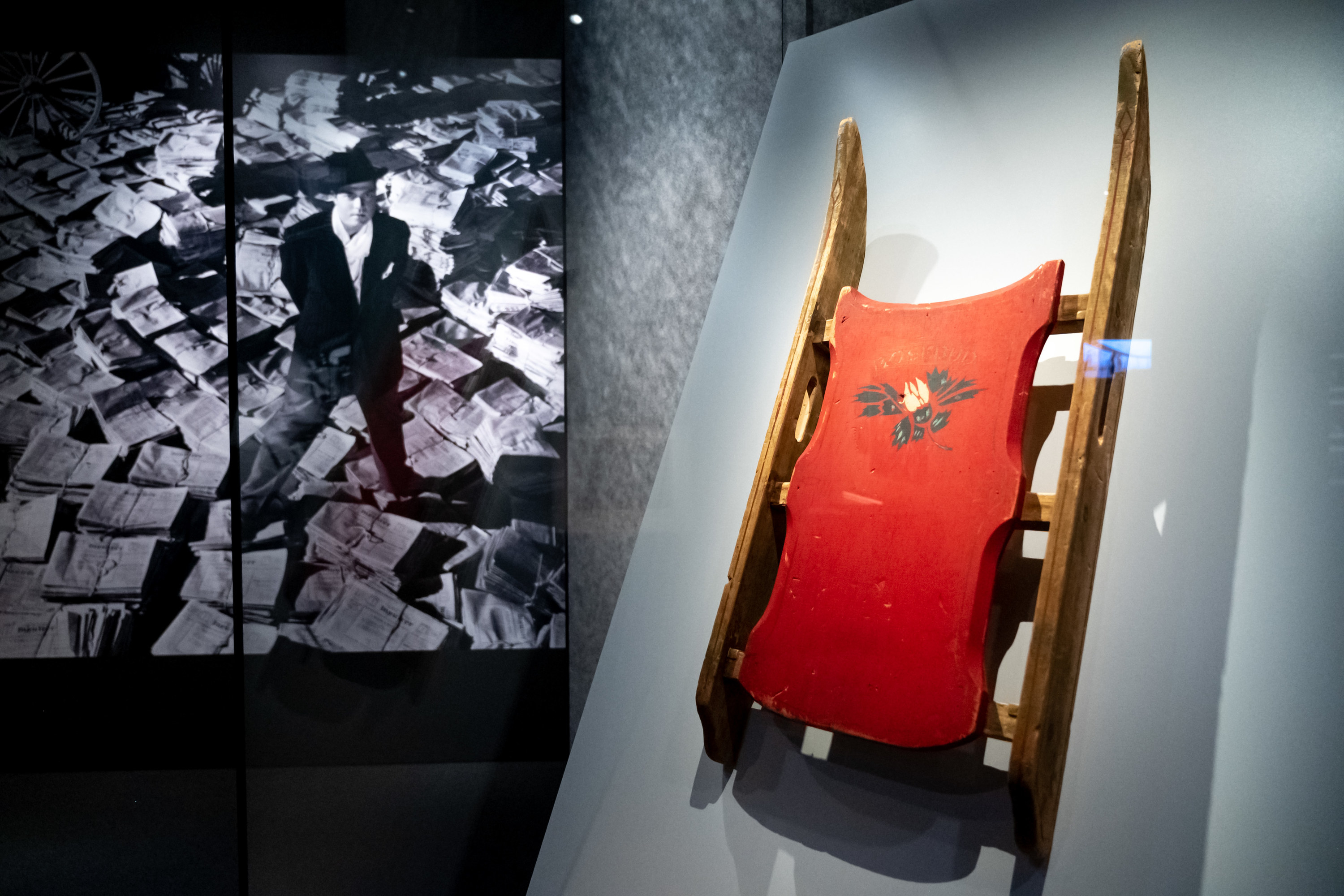 imagesource: buzzfeed
Back in the 80s, Steven Spielberg spent $60K on the Rosebud sled from Citizen Kane. He said, after giving it to the Academy Museum, "It's in my office right now and it's been there for years and years, ever since I purchased it. It was at home for a while and then it was in my office. But I think it really belongs in a museum so everybody can see it."